Travel-Wise is an open community of travelers across the world. For this reason, building trust and establishing your identity in the community is important. To this, Travel-Wise has its user travel profile section where you can make your own space and identity. As you collaborate and plan your trips, others can see where your expertise and knowledge are from. The travel profiles are optimized to help others, in particular, understand your experience in travel.
Accessing & Editing Your Profile
On the top right of Travel-Wise, you will see your user icon. Clicking on it will take you to your profile page. Also, you can click "Edit Profile" to jump straight to being able to edit your profile information.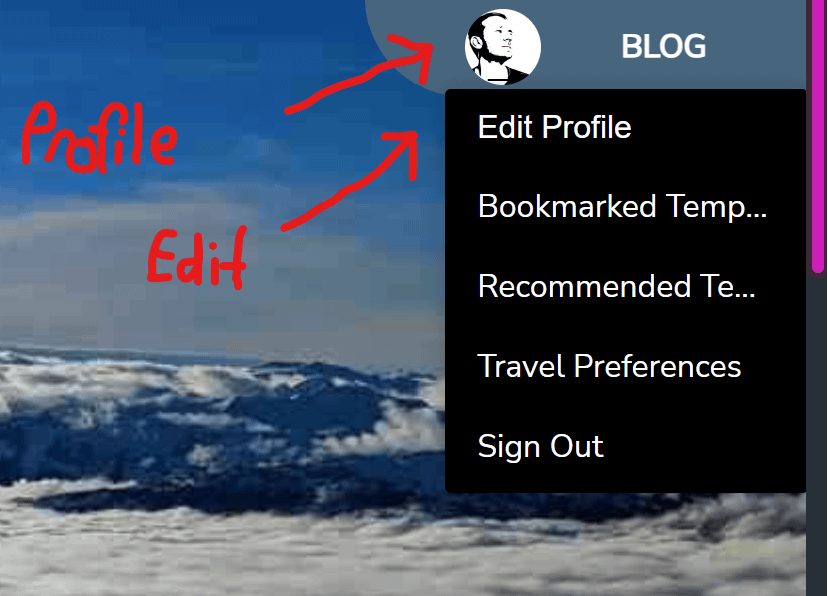 Profile Settings
The profile settings appear as so and help set up some basic information that will display on the Header of your profile. You can limit who will see this information based on your preference. This is just a handy way to get other folk to recognize you and get to know some immediate information on where and who you are.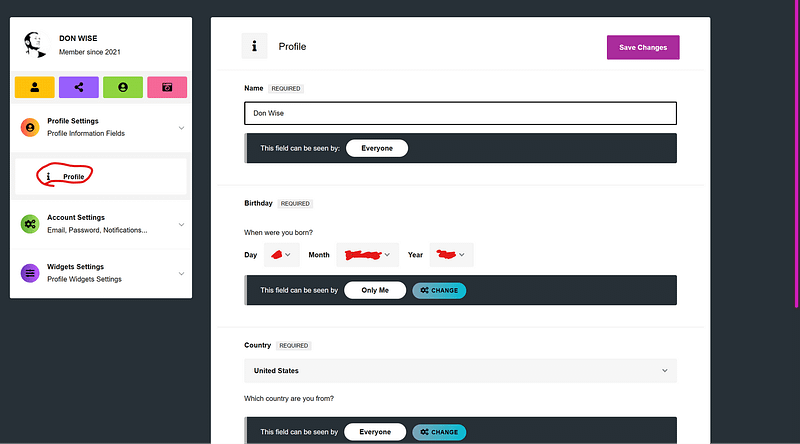 Profile and Cover Images
The Profile and Cover images are front and center on your profile page and help give a lot of character and identity to the page for new viewers. Customizing these to help reflect your identity on Travel-Wise is highly recommended.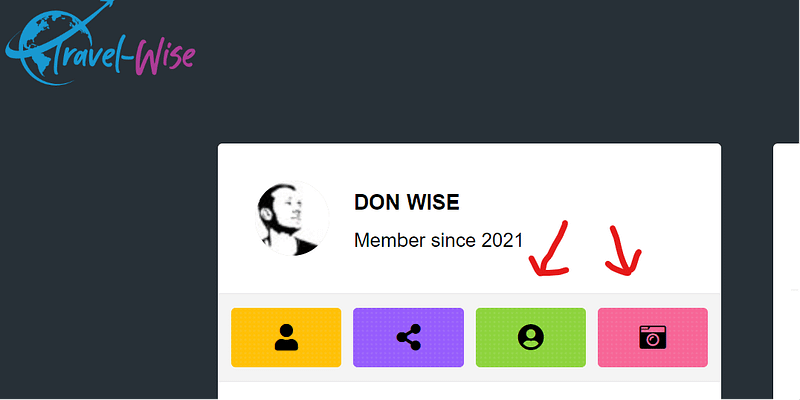 Widget Settings
There are numerous widgets used in the profile. We'll dive into more visible ones and discuss how they may help your Profile get noticed.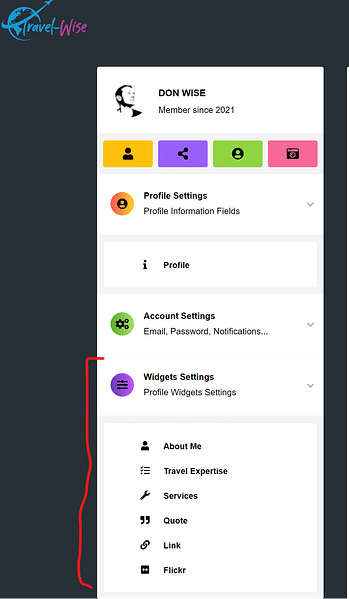 About Me
The About Me section appears on the right side of your Profile page and details who you are. This is a great way to tell others more about yourself. You can also upload a different image here than the one used for your Profile page.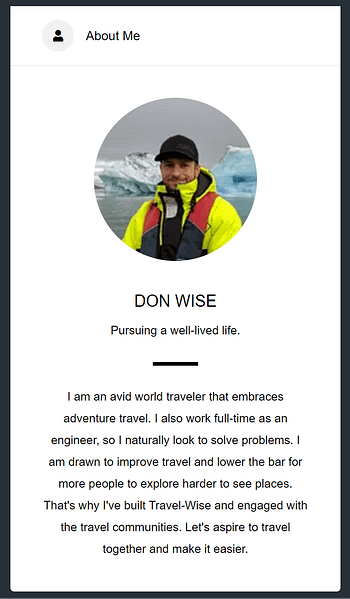 Travel Expertise
Travel Expertise is optional and subjective, but use this section to highlight some of the most noteworthy skills you utilize during your travels. This also helps others assess if someone is a good match for joining in on other trips or if you have the proper knowledge they seek. Think of it as a small resume.

Services
If there are certain services you provide as a travel professional, feel free to jot them down here. This indicates your travel expertise and may be used to connect with others for business opportunities.

The Rest
Including Quote, Link, and Flickr, these options allow you to add a certain extra pazzaz to your page to make it unique and memorable. We are always looking for new ways our users can express themselves. If you can think of valuable information, we can add it to the Profile page. Please let us know.
Social Networks
Social Networks are for helping direct viewers to various social networks for advertising your content and giving viewers other ways to get to know who you are, where you've been, and what you know. They appear just below the "About Me" section on the Profile page on the right side of the screen.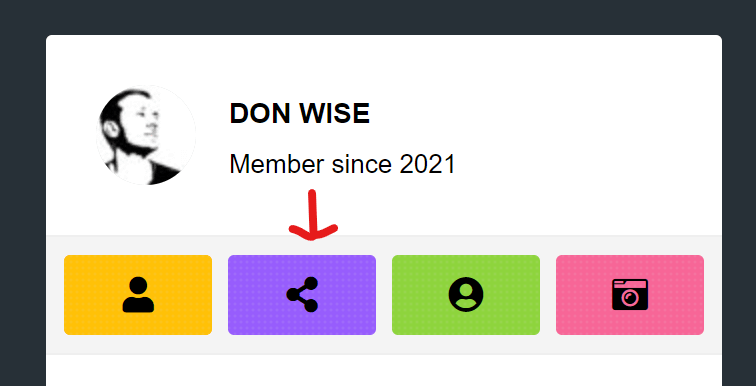 Where In The World Have You Been?
Under the Travel Preferences page, you can customize things such as where you've been and which trip plans you subscribed to. We take the information you entered and will show this on a World map on your Profile page so viewers can have an interactive map to see where you've been!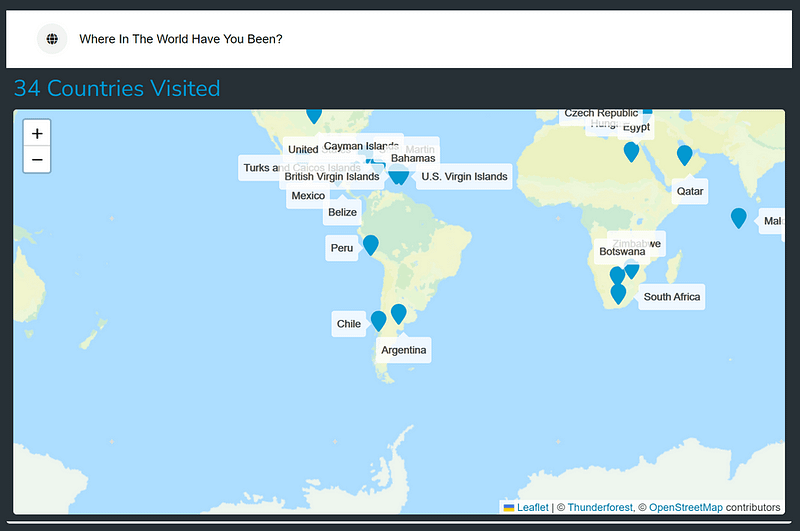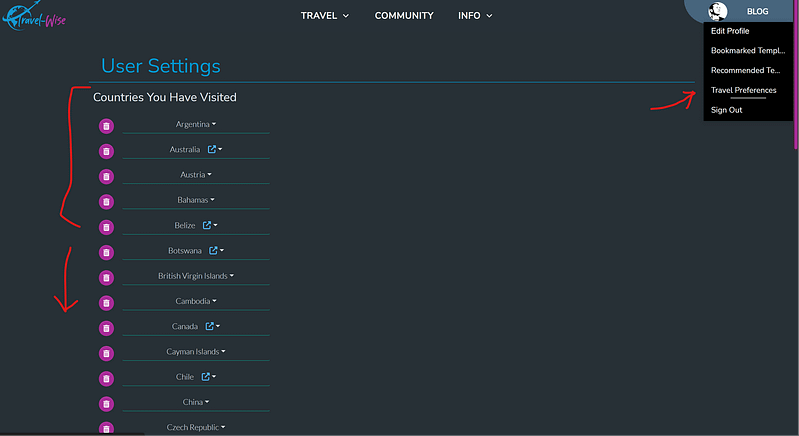 Itineraries and Trip Plans Published
For every Trip Plan or Itinerary you've published, you can easily see that they are also shown on your Profile page for others to discover. This is a great way to utilize Travel-Wise tooling to show where you've been or where you are going. They will automatically show up here once "Published."
Note specific image ratios, such as 9:16, may appear smashed in this format. For Trip Plans, we take the last photo used in the Journal. For Itineraries, we take the Featured Image.