Bhutan is a Buddhist kingdom on the eastern edge of the Himalayas. This mysterious country has earned the nickname "The World's Last Shangri-La" due to its deliberate efforts to preserve its environment, culture, and way of life. It has caught the attention of travelers worldwide with its dramatic landscapes, fortresses, monasteries, and vibrant culture.
A visit to Bhutan should be on the bucket list of every traveler. This small landlocked mountain nation has something to offer to every kind of traveler.
Featured Image Source: Pexels
Reasons to go on a trip to Bhutan
Bhutan is essentially an unexplored country. Many still do not know the existence of this country. This landlocked Himalayan nation only allows selective tourism to preserve its nature and biodiversity. It is worth the effort to explore this country at least once in your life, considering the gifts it has to offer.
Buddhist haven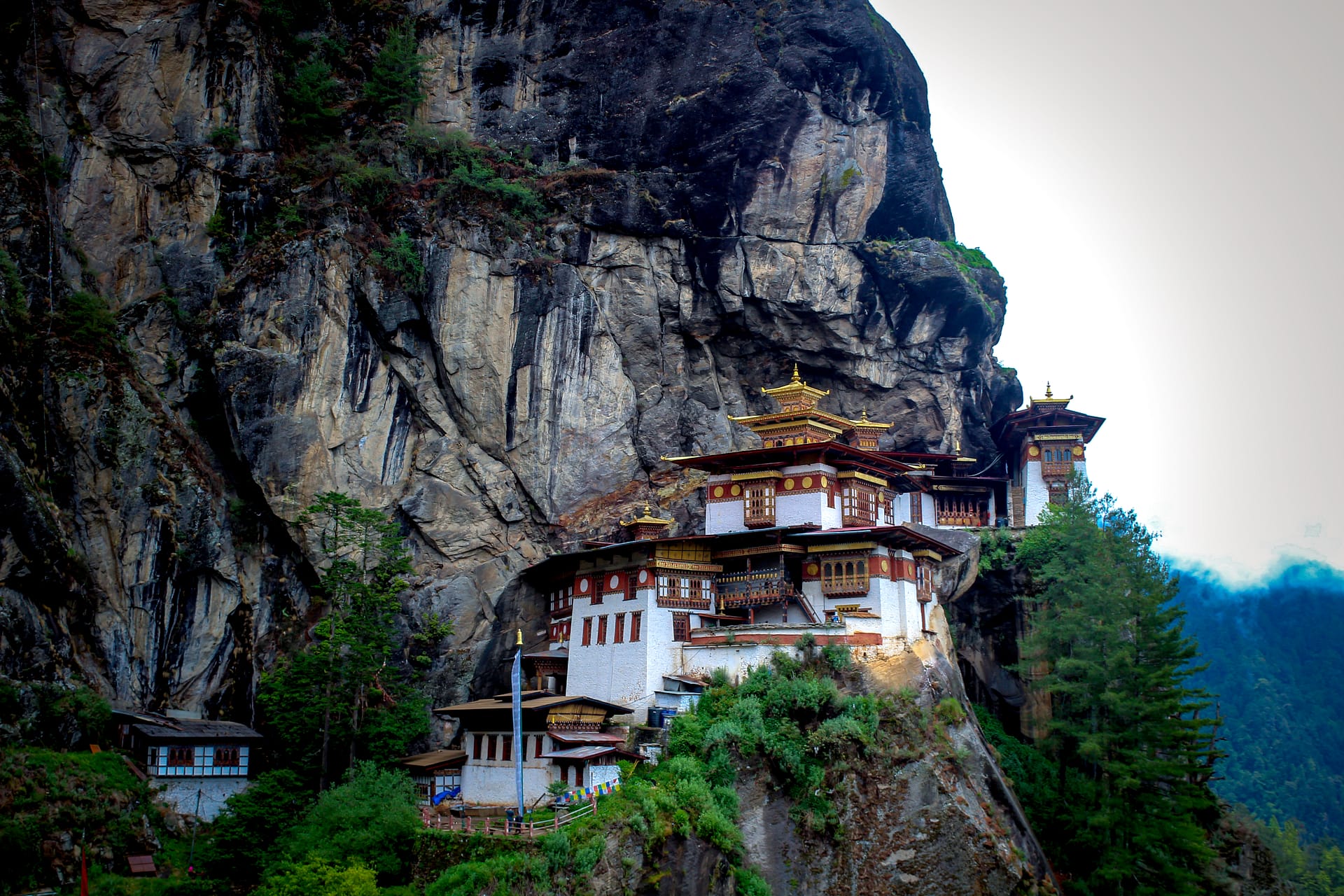 Bhutan is a country rooted in Vajrayana Buddhism, where religion has become a way of life for people. People follow Buddhist rules in everyday life. The country is filled with Buddhist temples, monasteries, dzongs, prayer wheels, and stupas. You will see prayer flags, monks, and people circumambulating holy shrines wherever you go.
The Tiger Nest monastery, located on a 3000-meter high cliff, is a must-visit when you are here. It is also one of the holiest Buddhist shrines in Bhutan. The trek to the monastery is a bit grueling, but the peace and serenity of this place make it worth the trouble. They also consider natural elements like mountain peaks to be holy. This has played a significant role in the conservation of nature.
A rich and unique culture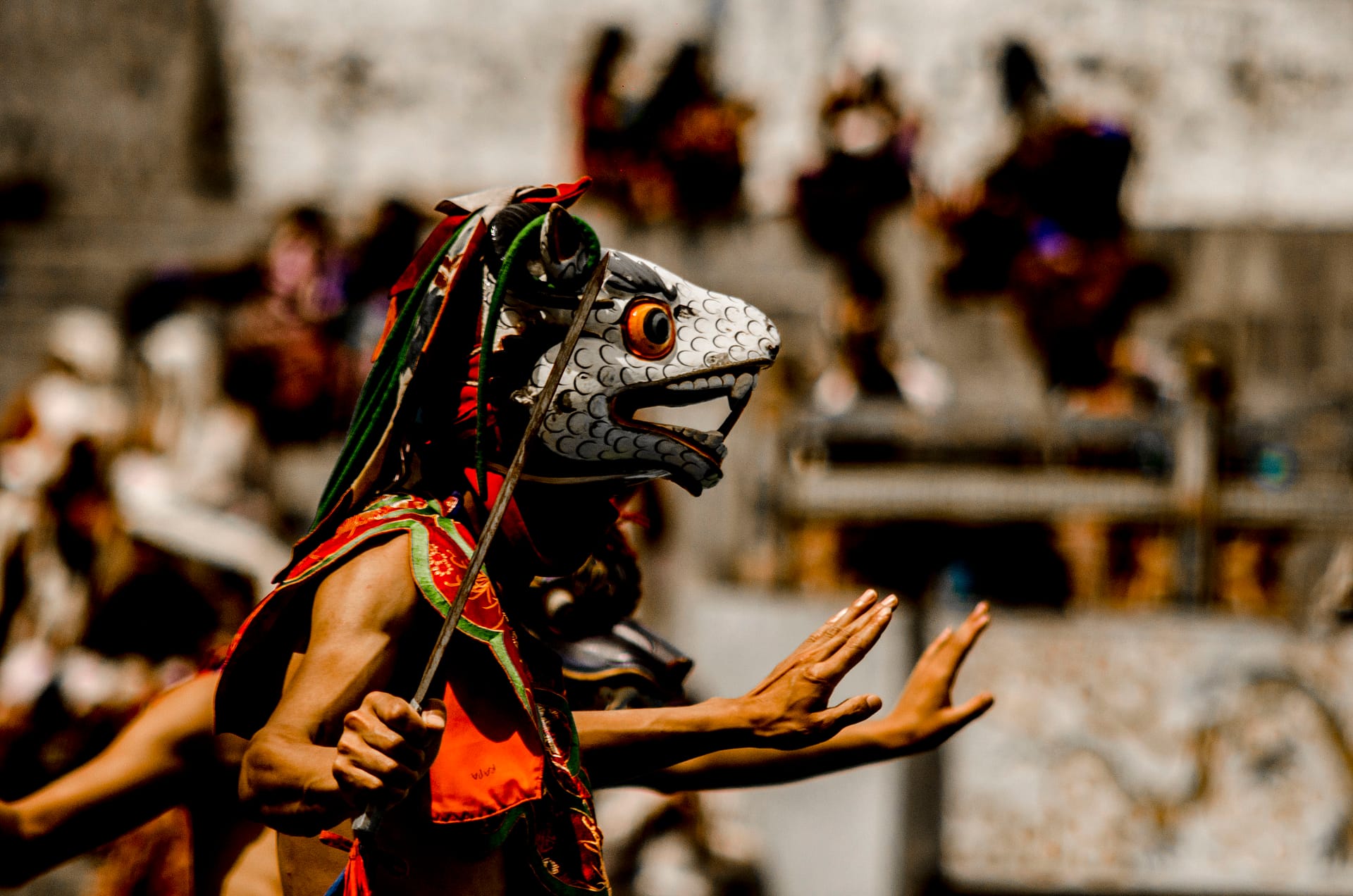 Bhutan has been isolated from the rest of the world for a long time. This has enabled the Bhutanese culture to evolve independently without external influence or interference. Bhutanese people are required to wear traditional clothes called gho and kira, respectively. All the buildings constructed in Bhutan should strictly follow their traditional styles. These self-imposed rules have ensured that Bhutan's rich traditions and culture thrive.
Bhutan also has numerous celebrations and festivals. Many of these are conducted to celebrate Rimpoche, the monk who introduced Buddhism to Bhutan. These celebrations are unique and engaging with their thangka paintings, mask dances, fire events, and mystical performances. These mystical dances are considered integral to the path to nirvana, or enlightenment.
The cuisine of Bhutan is also unique, with limited and self-grown ingredients like mushrooms, potatoes, rice, chili, and ginger. Chili is an integral part of their food, so prepare for some hot, fiery dishes. The national dish, ema datshi, is essentially green chilies smothered in cheese. Several delectable dishes are available here, like Jasha Maru, Sha Kam, Shawa Datshi, and Kewa Datshi.
Bhutan is also famous for its woodwork, woodturning, paper making, stonework, carving, painting, blacksmithy, sculpting, bamboo work, ornament making, and weaving tailoring. You can shop for locally made trinkets at different handicraft shops.
Trekker's dream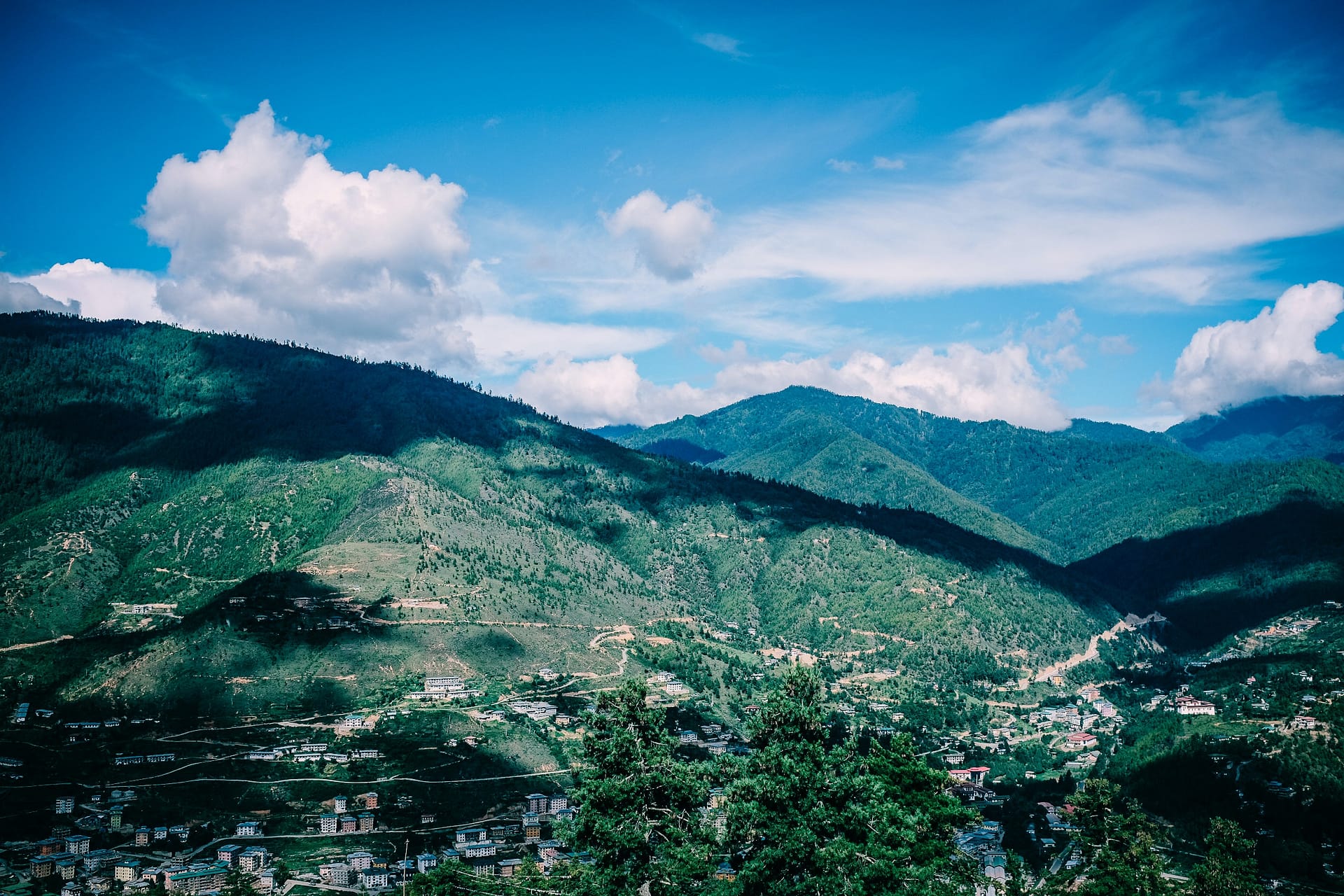 Being a mountainous country, Bhutan has numerous trekking trails. Trails are available with varying difficulties, so even a beginner can go on a hiking trip to enjoy the beauty of Bhutan. The Druk Path Trek in Paro is ideal for a novice hiker. However, if you are up for one of the most challenging hikes in the world, you can try the Snowman Trek in Paro. The Jhomolhari Trek is another hiking trail that offers spectacular views of the surrounding green valleys and meadows. Remember, the Bhutanese consider mountain peaks sacred. So, trekking above 6000 m is illegal here.
Carbon negative country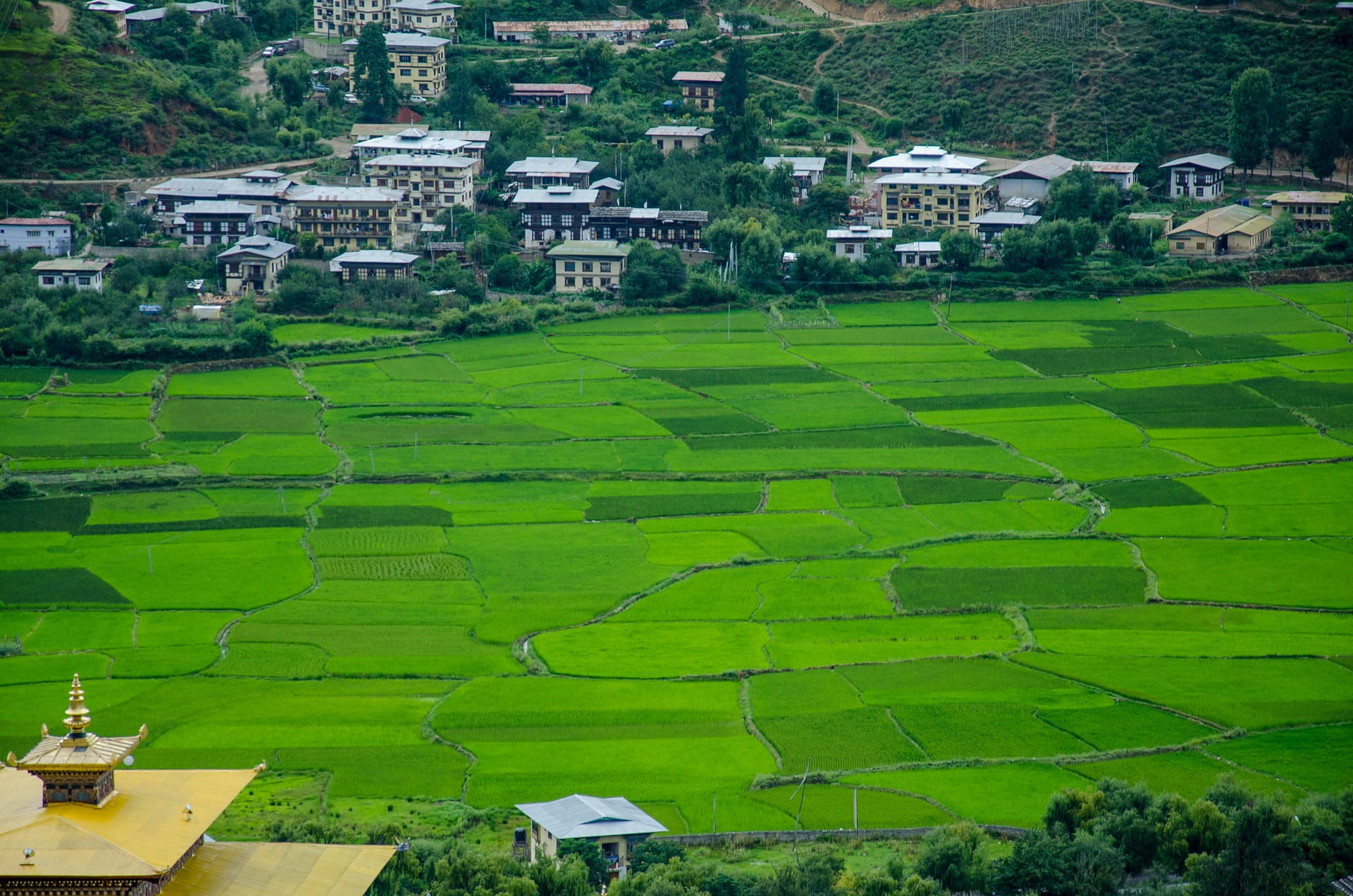 Bhutan gives high importance to preserving its environment. This has made the mountain nation the only carbon-negative country in the world. Around 71% of the total area is covered in forests. There are rules to ensure that at least 60% of Bhutan's land is forest-covered. Plastic is banned here to protect the environment. The country also has highly protected national parks like Manas National Park and Jigme Dorji National Park.
Pursuit of Happiness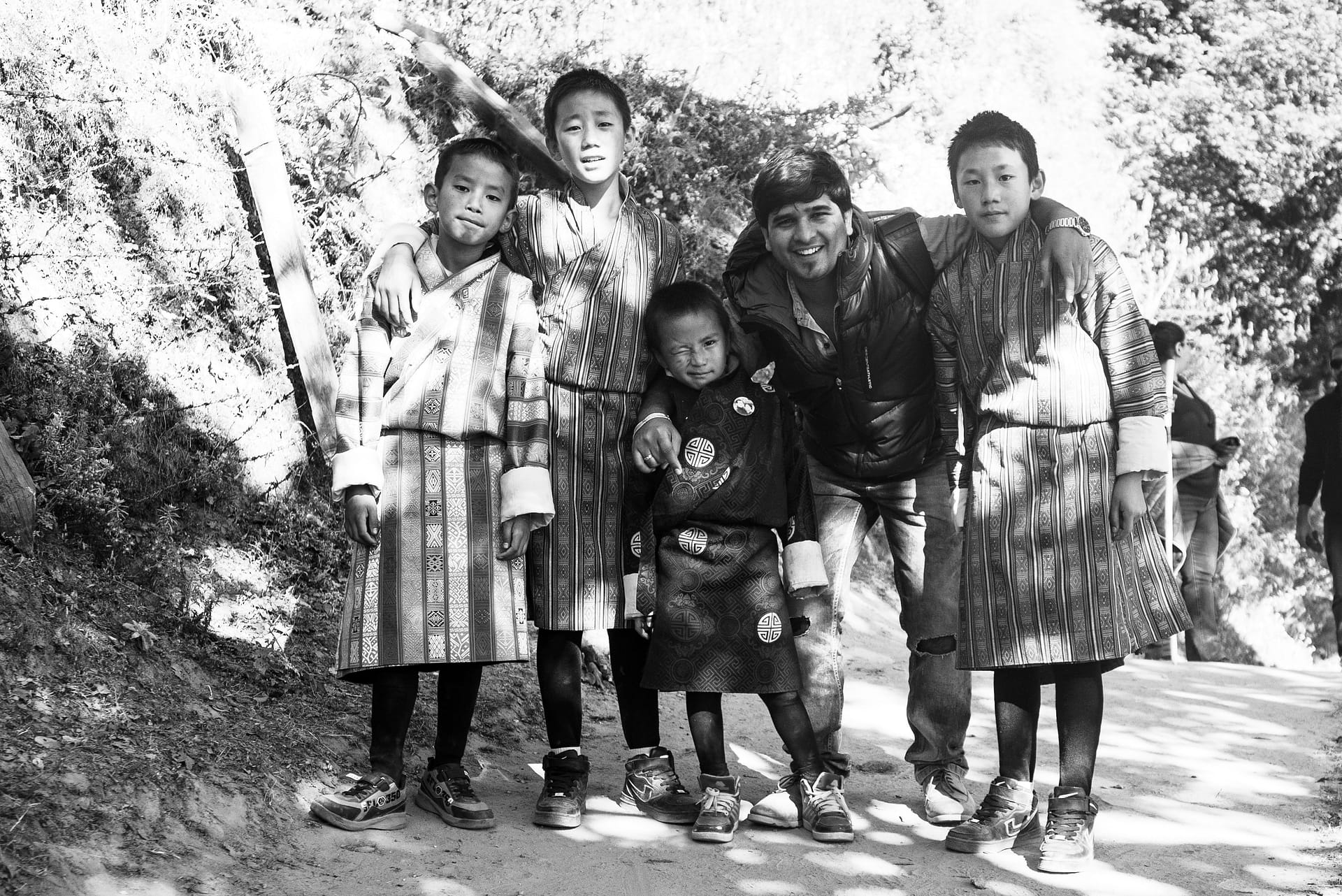 Bhutan is the only country that measures its success and development in terms of its population's happiness. Even a Ministry of Happiness is responsible for keeping its citizens happy and content. Since society is rooted in Buddhist values, people believe in non-violence, peace, love, and understanding. The crime rates here are low, and the people are warm, welcoming, and live harmoniously. This positive side of the nation will help you de-stress and find inner peace.
High-quality tourism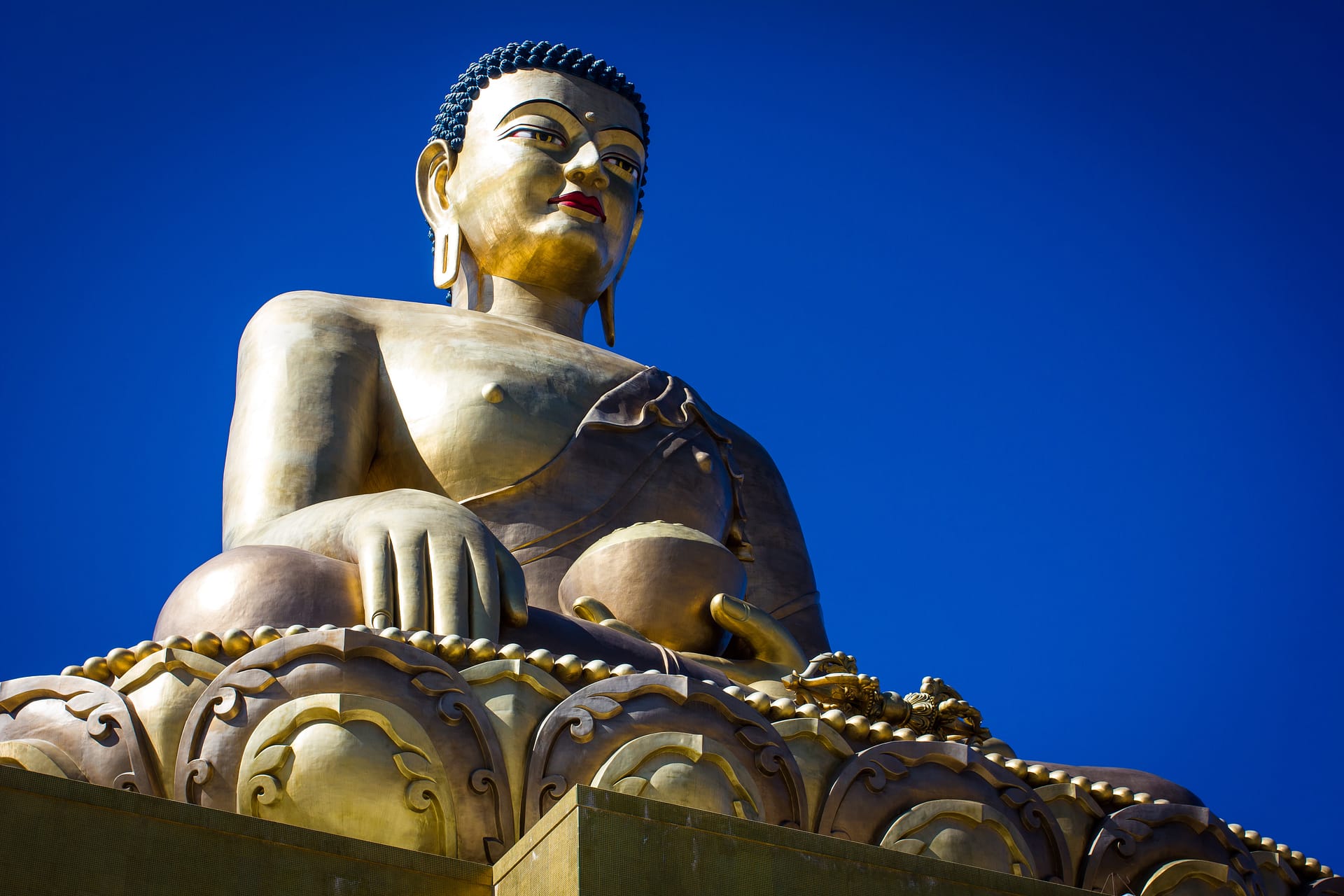 Bhutan is a small country that cannot handle a high influx of tourists, which is why it believes in offering "low-impact, high-value" tourism. A minimal number of tourists are allowed each year, but you can enjoy some of the best moments of your life in Bhutan. This controlled tourism also ensures that the world's last Shangri-La is protected and that the tourists will have an authentic experience.