Are you one of those who loved DIYing their volcano as a part of your school's science project? Do you love learning about active volcanoes, viewing their images, and want to view at least a few of them in your life? Do you enjoy exploring adventurous places like caves and jungle safaris? If you nod your head in agreement, this blog post is for you! Today, we will share our top list of currently active volcanoes worldwide.
Whether you have hiked to a volcano before or planning to do it for the first time, we have some excellent suggestions for everyone. We'll also share at the end how we can help get your plans off the ground faster! So, where are the active most active volcanoes worldwide?
Featured Image Source
1. Mount Etna, Italy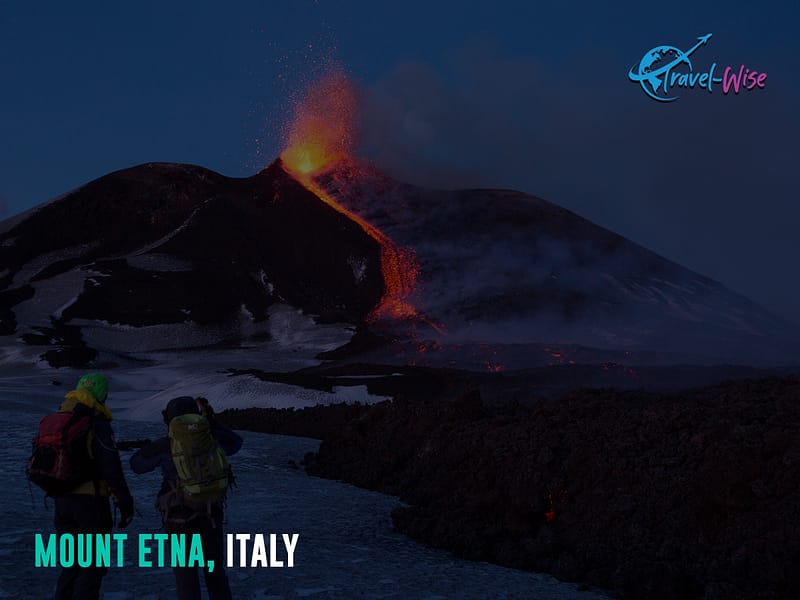 With a massive height of 11,000 feet, the stratovolcano Mount Etna is Europe's most prominent and tallest active volcano. It is the world's most active volcano and, since 2013, a UNESCO world heritage site. Not only this, but Mount Etna has been erupting way longer than any other volcano around the globe – for over 500,000 years, to be exact. The volcano's first-ever eruption was recorded around 1,500 BC.
Its roots are in Greek and Roman legends and ancient religion, as Etna was believed to be the forge of Hephaestus, where he hand-crafted many of the god's equipment they are most known for, such as Achille's weapons, Herme's winged helmet and sandals, and Aphrodite's famed girdle. Today, numerous ski resorts and a thriving tourist industry live harmoniously with the ancient legends with ski adventures, hikes, and 4×4 tours.
Etna eruptions
Sometimes, it also emits gorgeous, unique volcanic smoke rings. One of the best things about this volcano is its frequent eruption. If you want to see active eruptions, keep your eye on the news of Mt Etna. The history of eruptions can be seen here. It is safe for nearby residents and tourists because most eruptions are lava flows, not pyroclastic explosions. Still, the local authorities will close the top of the mountain off as needed during eruptions, and the area is still safe to view below.
How hard is it to get to Etna?
You can take a bus from Catania's railway station or drive there. Once you reach there, you can take cable cars to the Mouth Etna station, and from there, you can participate in a guided hike suitable for children. Alternatively, they also have guided tours by 4×4.
If you are planning a trip to Iceland, you'll find out Italy country trip planner will be a great place to get started.
2. Eyjafjallajökull, Iceland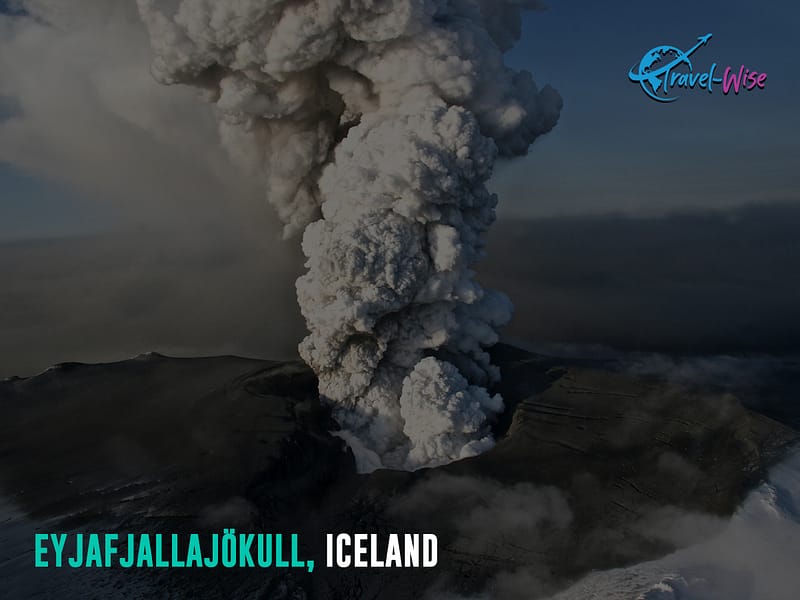 A mountain that took the world by storm when it lit up social media with its famous eruptions of 2010, the stratovolcano Eyjafjallajökull is now as famous as it is hard to say. When Eyjafjallajökull erupted, it spewed a cloud of ash all over Europe, halting active flights for almost a week. Eyjafjallajökull stands at 5,400 feet tall.
Eyjafjallajökull eruptions
Since 2010 Eyjafjallajökull has been quite active, and more infrastructure has been put into place to support the influx of visitors to see the volcano. It continues to have continuous eruptions and a hot spot with varying degrees of explosiveness. It is considered safe, except for those braced to climb the mountain, which poses significant risk and is discouraged unless you have a guide.
How hard is it to get to Eyjafjallajökull?
There is no easy access to Eyjafjallajökull. It requires an 8-10 trek and is unsuitable for beginner hikers. On the bright side, the trail is lovely, has numerous waterfalls, and embraces the legendary beauty of Iceland. The hike, Fimmvörðuháls trail, is about 15 miles and is said to be one of the best hikes in the country. Alternatively, hiring helicopter or jeep tours to visit the volcano is possible. It is also possible to climb the mountain directly, but this is considered very dangerous, and encouraged to hire a guide. Either way, you'll need to drive about two and a half hours from Reykjavik.
If you are planning a trip to Iceland, you'll find out Italy country trip planner will be a great place to get started.
3. Mount Yasur, Vanuatu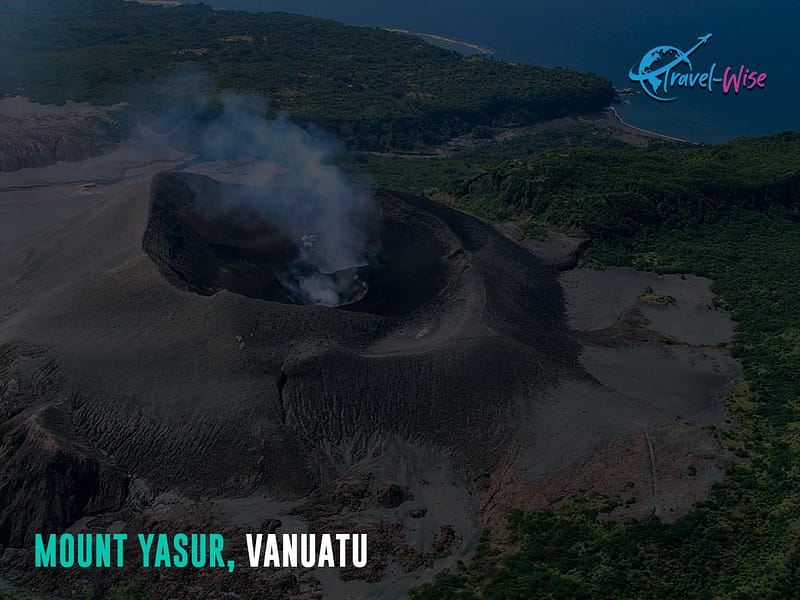 Located on Tanna Island in this South Pacific Ocean nation called Vanuatu, Mount Yasur is one of the world's most miniature stratovolcanoes. With a height of just 1,200 feet, Mount Yasur is one of the world's most active volcanoes. Yasur means "old man." It has constantly been erupting since 1774 when Captain James Cook spotted it.
Yasur eruptions
The volcano releases ash and lava every hour of the day, earning the nickname "Lighthouse of the Pacific." Because of this, approaching the crater is not advised at any time because spontaneous eruptions can spew lava, toxic gas, or projections. It is best viewed safely at a distance, but with the frequency of eruptions, you have good odds of seeing one. Viewings are often done at night as the lava aura is most visible.
How hard is it to get to Yasur?
You must fly into Vanuatu to a relatively small airport. From there, you can arrange a flight to fly over the crater or guided tours to the mountain's base. The visitors are warned to be very careful while traveling to Mount Yasur. However, if you decide to hike to this volcano, you can opt for various climbing, hiking, and flying tours and enjoy the views. Since the mountain is small, the hike is not challenging, but the risk is in the explosive nature of the mountain. Trust and listen to your guide as they must use good judgment and decisions to keep everyone safe when nearby the mountain.
4. Volcano Pacaya, Guatemala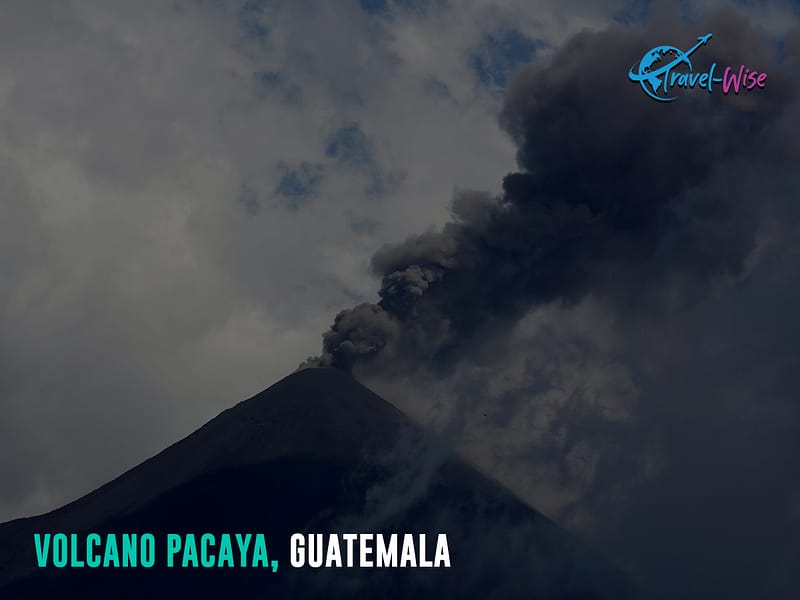 If you want to travel to one of the most beautiful stratovolcanoes in the world, Volcano Pacaya will not disappoint you. With a height of 8,400 feet, it is a massive volcano located 19 miles from Guatemala City which takes roughly an hour by car.
Pacaya eruptions
Volcano Pacaya is currently the most active volcano in the world. It has been erupting since 2013, continuously producing rivers of lava and showering ashes. It is generally considered safe to visit while it is not actively erupting.
How hard is it to get to Pacaya?
You can hike to the summit and view the eruptions up and close from the Pacaya National Park. The hike is moderate and steep, but it is common to go to the crater rim by horseback, too, so that is an option for those who prefer not to hike.
5. Mount Vesuvius, Italy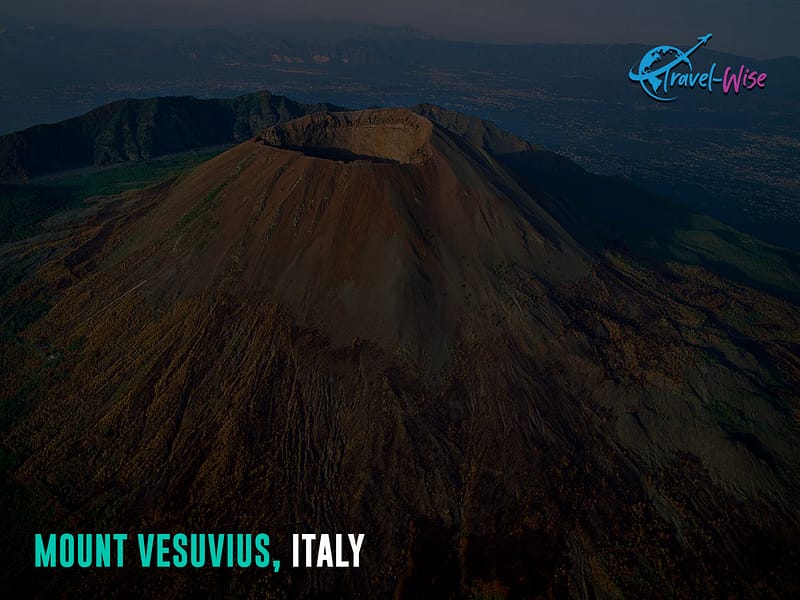 Almost every volcano enthusiast knows about the stratovolcano Mount Vesuvius. After all, it is the most famous active volcano in the world. It is one of the most beautiful volcanoes in the world too. Mount Vesuvius is situated in the Bay of Naples, Italy.
Vesuvius eruptions
It is infamous for its volcanic eruption in 79 AD that destroyed the ancient Roman cities of Pompeii and Herculaneum. It is also the only active volcano in mainland Europe. While the volcano has erupted only a handful of times, its proximity to Naples makes it one of the most dangerous in terms of its impact on a massive city if it were to have a large eruption.
Because of its threat to Naples, the mountain is under constant monitoring to ensure Naples will have a two-week evacuating race period should an eruption be expected. Thus, visiting the legendary mountain and climbing to the top is safe to see the steaming interiors.
How hard is it to get to Vesuvius?
Nevertheless, beginner and experienced hikers can hike to Mount Vesuvius and enjoy the breaking views. You can choose your hiking path from the 11 different trails there. They are well marked and take approximately 2 hours to do. They are also popular so you won't be alone there. It is still advised to wear proper hiking shoes as towards the top; it gets steep. Improper footwear can make the experience dangerous.
If you plan a trip to Italy, you'll find that Italy's country trip planner will be a great place to start.
6. Kīlauea, Hawaii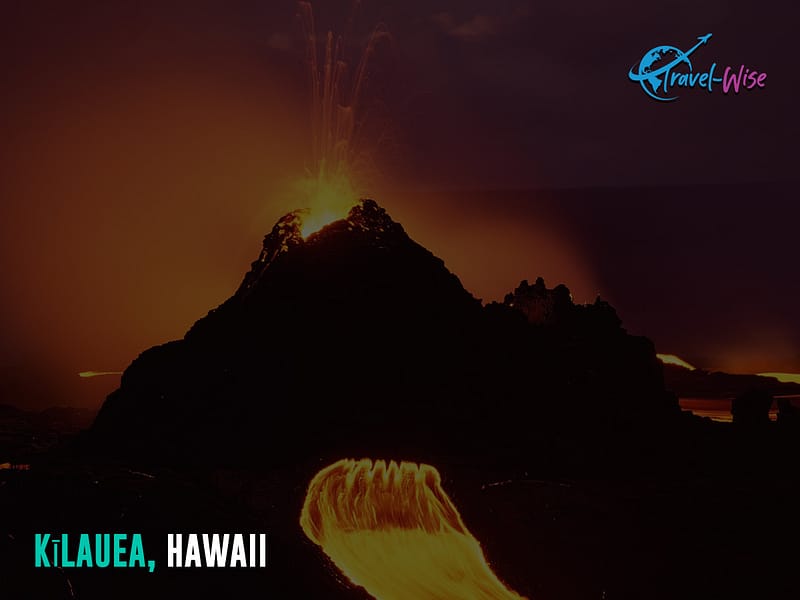 If you want to visit one of the world's most active volcanoes in the United States, Kīlauea in the islands of Hawaii can be a solid pick. Hawaiian people believe that Kīlauea and some of its sibling mountains form to create their goddess Peele. Kilauea means "spewing" and continues to spew lava forming a lava lake within the Halema'uma'u crater. The lava fountains and lake have a unique and slightly eerie glow that can be viewed at night for a unique experience.
Kīlauea eruptions
Kīlauea is a shield volcano situated in the southeastern part of Hawaii. Because it is a shield volcano, its eruptions are much less explosive. This makes it safe to visit for the masses and poses less danger. It has been quite active since 1983, and it experiences frequent eruptions. It is known for its spectacular lava flows that have changed the island's landscape.
How hard is it to get to Kīlauea?
Kīlauea is a part of Hawaii Volcanoes National Park. It is one of Hawaii's most popular tourist destinations and attracts millions of visitors annually. You can also participate in various park activities besides witnessing the volcano. Most drive straight to the Kīlauea Overlook for one of the best views. The park includes guided tours of the volcano, camping, and hiking.
7. Mount Nyiragongo, Democratic Republic of the Congo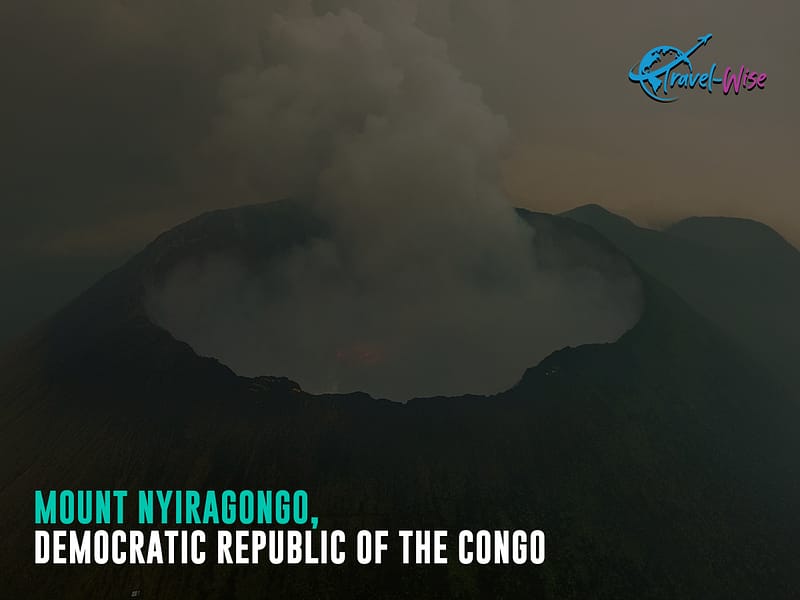 Nyiragongo is about 11k feet tall and one of Africa's most active volcanos. This stratovolcano is one of the few places in the world where you can see an active lava lake from the crater. It sits in Virunga National Park, where some of the remaining Mountain gorillas live. It requires a permit to climb through the park, and hikers will often camp near the volcano's rim to bask in the red glow of the volcano.
Mount Nyiragongo eruptions
In 2011, Nyiragongo had a large explosion that killed about 150 individuals in the area. In 2021, another unpredicted eruption sent a lava rush toward Goma. Most were evacuated in time. However, some chose to stay or died in a rushed evaluation as residents panicked to leave the region. It remains under watch and attempts to predict future explosions better. However, it may be worth noting that early warnings are not super-proven here yet, and there is a risk of deadly spontaneous eruptions.
It's worth noting Goma, as a city that's a gateway to Nyiragongo, is also reasonably unsafe. It has local crime issues and threats from local rebel groups. Before visiting Nyiragongo, research and reach out to Virunga National Park rangers, who are excellent and highly responsive. They will give you an honest state of things to be aware of.
How hard is it to get to Mount Nyiragongo?
The trip to Nyiragongo is only done by hiking and takes 4-6 hours. You start at the Kibati Patrol Post and will be led by the Virunga National Park rangers. They will be armed to protect you in the situation that arises from rebel groups, and to this date, no tourists have died. The rangers are indeed a badass bunch and have sworn to give their lives to protect the gorillas and keep visitors safe. They run a tight operation and do what is needed to keep the park, gorillas, and visitors safe. As dangerous as that sounds, their track record is spotless, making the activity relatively safe.
Wrapping up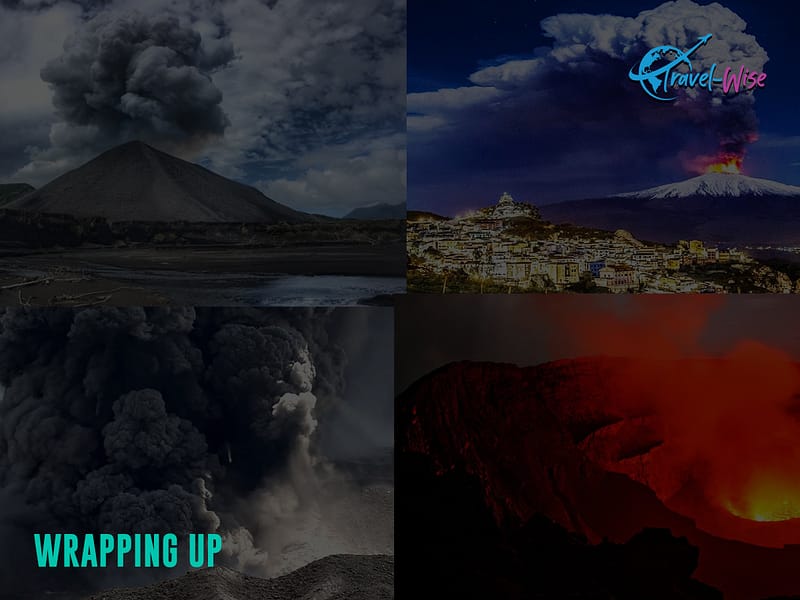 Volcanoes have remained to be an object of fascination and awe for people all around the globe. The sheer magnitude, beauty, and power of Earth's natural wonders are breathtaking. As a volcano enthusiast, there is no better feeling than exploring some of the most beautiful volcanoes in the world.
While there are several other active volcanoes around the globe, the seven mentioned in this list are some of the most popular and spectacular ones. So, if you are planning an adventure tour to explore the world's famous volcanoes, include at least a few of the ones mentioned above on your list!
Start planning your trip to see these spectacular volcanoes today! Search our community for recommended itineraries, or use our generative AI to create one. Add this to your trip plan and kick things off faster than ever! You are all set to go to be a volcano trip planner!