This travel wiki page of Italy will help guide travelers with quick and relevant information to consider when planning and visiting the country. It is difficult to find all the relevant information you need on culture, safety, travel restrictions, and things to do, so we summarize it all here. If anything is stale or outdated, please let us know! Let's dive in and explore more high-level information as an Italy trip planner.
Last updated October 15th of 2022.
National Information & Culture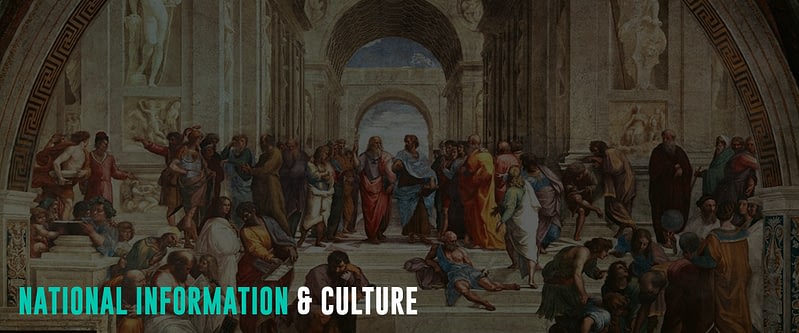 Officially, the Republic of Italy is in the heart of the Mediterranean Sea. The country shares borders with France, Switzerland, Austria, Slovenia, Vatican City, and San Marino. It is a member state of the European Union and part of the Schengen Area. Rome is the capital and largest city, while the official currency is the Euro.
Italy is home to many people and cultures because of its central location in Southern Europe and the Mediterranean. As a result, it has a rich history, even tracing back to the Roman Empire.
Millions of tourists visit Italy annually, making it the world's top 10 most visited countries. Not only that, but Italy is also the country with the highest number of UNESCO World Heritage Sites worldwide (58). Of Italy's 58 heritage sites, 53 are cultural, while the remaining five are natural.
Italy is famous for its pizza and pasta and the Renaissance art and artists the country has produced, tourism, art cities, opera, and fashion. Italy leads the world when it comes to fashion and luxury brands. Hence, visitors should be confident when exploring the country, especially the major cities. Walk the walk, as they say.
Time
When planning to visit a bank or shop in Italy, do it in the morning. Most banks are open only in the morning, and shops close from 1:00 to 3:30 pm. Italian time makes allowances for siestas, locally called "riposo." Families take a nap during this time before returning to their afternoon work.
Italian makes time for siestas and takes their time during meals. For example, lunch in restaurants is usually 12:30-2:30 pm, while dinner is from 7:30-11:00 pm.
In addition, Italy has somewhat of a "laidback" culture regarding time. Therefore, it is usual for Italian to arrive late for any meetings or circumstances.
Coffee and Drinks
Coffees in Italy seldom come in big sizes. So if you are a coffee lover, you might order another cup. Also, iced coffee is uncommon, along with flavored coffee.
Italian laws forbid alcoholic drinks under the age of 16. Local council regulations also prohibit drinking on the streets at night. Thus, tourists should ask about this from your accommodations.
Planning your trip to Italy is worth checking the country's official tourism web page for more information, tips, and hints.
Special Travel Considerations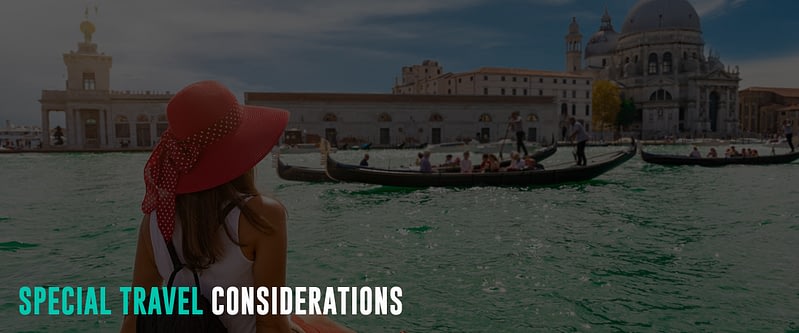 Covid-19 Policy
As of June 1, 2022, Italy no longer requires a green pass to enter the country. It means travelers do not have to show any Covid-19 documentation (vaccination certificates or negative Covid test) upon arrival. In addition, a mask is no longer mandatory on airplanes and for access to indoor shows and sporting events. However, wearing masks in all indoor environments and crowded outdoor events is still best.
See the Italian Health Ministry's website for the latest Covid-19 policy information.
Visa Information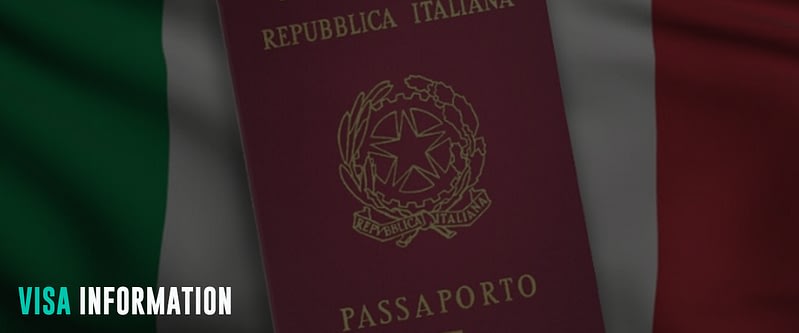 Italy is a member of the European Union and part of the Schengen Area. Hence, its visa policy applies to Italy.
EU nationals are visa-exempt when traveling within Europe and Schengen countries and can legally enter and reside in each other's countries. Nationals from 62 other countries holding ordinary passports may enter Italy without a visa for 90 days within 180 days). Please note that stays are cumulative and include visits to any Schengen area country.
In addition to visas, visitors entering the country should have at least three months of a valid passport beyond their planned departure date from the Schengen area. But as a general rule, it is best to have at least six months valid passport when traveling to any country.
To find out if your country needs a visa to enter Italy, visit the esteri.it website.
ETIAS
Starting November 2023, the European Travel Information and Authorisation (ETIAS) will be introduced to boost security across the Schengen zone. They will be a mandatory requirement for visitors from visa-exempt countries. ETIAS is a travel permit or a visa waiver program in which all visitors, regardless of age, traveling to the Schengen counties must apply individually at least 96 hours before departure. It will be a multiple-entry permit valid for three years or until the passport expires (whichever comes first) and can be used to visit all ETIAS member countries.
As of this writing, the European Travel Information and Authorisation System (ETIAS) is currently not in operation and does not accept applications for travel authorizations. However, applicants can apply via an official website or app for mobile devices before ETIAS is operated. The date travelers can apply for ETIAS will be published on this website, Europa Home Affairs. You can also find more information on the website of the European Commission.
Popular Attractions
Italy is rich in masterpieces of art and architecture and has more UNESCO World Heritage Sites than the rest of the world. No wonder Italy never leaves its spot in the world's top ten most visited countries!
Rome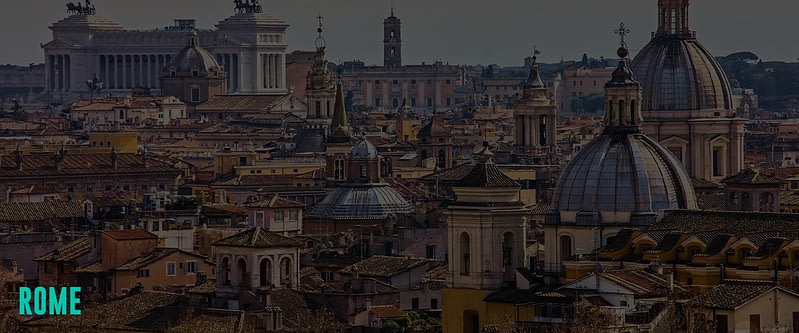 Rome is the capital city of Italy. It is also famous as the Eternal City and the cradle of Western civilization and Christian Culture.
Colosseum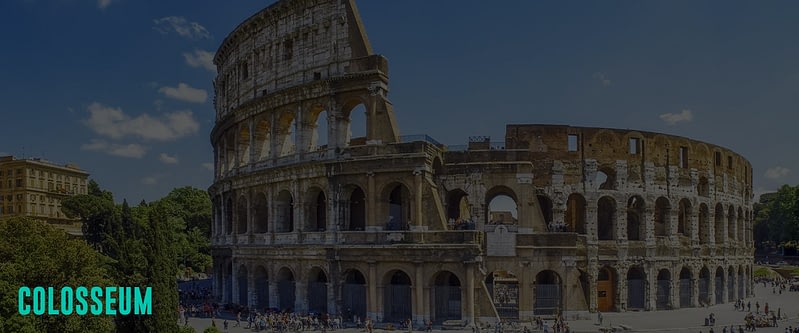 The Colosseum is one of the seven wonders of the world, the best attractions in Italy, and a UNESCO World Heritage Site. It is the symbol of the "eternal city," built in the 1st century, and represents the largest theater in the world. The Colosseum was a venue for gladiator fights and animal shows in the Roman Empire for centuries. Today, the structure is a prominent reminder of ancient times and the extensive history of Rome.
Roman Forum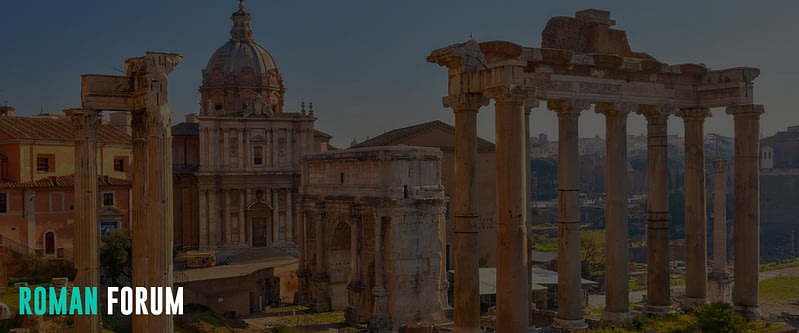 The Roman Forum is between the Roman Colosseum and Piazza Venezia. This rectangular-shaped structure is one of the most remarkable archaeological sites in the city and is surrounded by ancient government buildings. Ancient citizens called this space the Forum Magnum, originally a marketplace. For centuries, it was the center of Roman public life: the venue of commercial affairs, criminal trials, gladiatorial matches, public speeches, processions, and elections.
Pantheon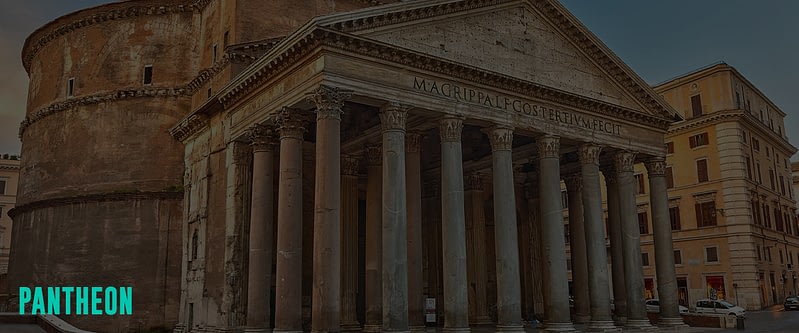 The Pantheon is a former Roman Temple that is exceptionally well-preserved. It is a remnant from Roman times, revealing the incredible architectural achievements of the Roman Empire. The temple was disused after early Christian kings forbade the use of a pagan temple as a church and were later consecrated by the Pope in 609 CE. The Italian Kings, Renaissance painter Raphael, and other great Italians are buried in the Pantheon.
Trevi Fountain, Rome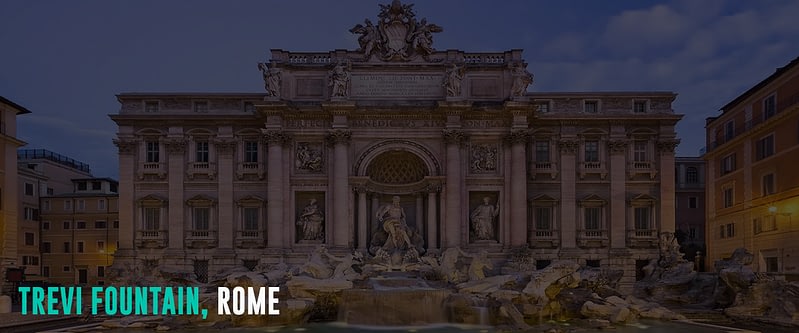 The Trevi Fountain is a beloved icon that's a traditional stop on any visit to Rome. It is the largest Baroque fountain in Rome, with a legend that a tourist who tossed a coin over the left shoulder (with the right hand) is supposed to guarantee a return trip. The fountain was a public water source connected to an aqueduct built in the first century BC. The masterpiece of the Trevi Fountain was designed by Nicola Salvi in 1732 and was completed in 1762.
Florence Duomo Santa Maria del Fiore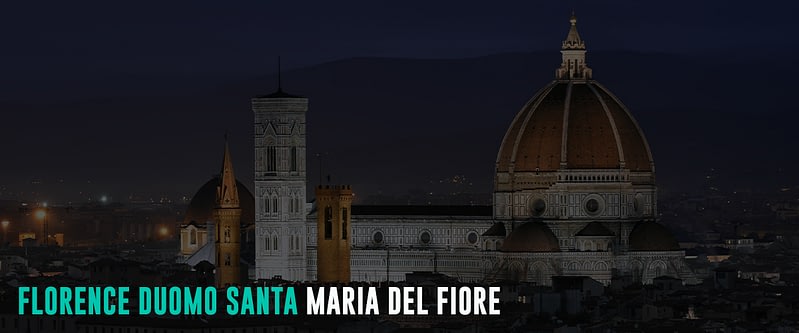 The Duomo Santa Maria del Fiore, or the Cathedral of Santa Maria del Fiore, dominates the Florence skyline and is one of the finest cathedrals in the world. It was built between the 13th and 15th centuries, with the most famous piece being the impressive dome, completed by Filippo Brunelleschi in 1434.
The bell tower cathedral stands beside the cathedral in Piazza del Duomo, covered in the same patterned marble typical of Tuscan Romanesque architecture. The campanile stands 82 meters tall, and visitors can climb the 414 steps up to a viewing platform with fantastic views of the city and the dome.
Opposite the Duomo is a baptistery famous for its bronze panel doors by Lorenzo Ghiberti. Its doors are replaced with replicas to protect it from weathering, while the originals are now displayed in the Museo dell'Opera del Duomo, the cathedral museum.
The Grand Canal in Venice
Venice is a city of islands, and the canals have long been the city's main streets connected by narrow passageways. A gondola ride through the canals of Venice is a tradition that visitors have enjoyed for a long time.
The Grand Canal is the largest and most famous waterway, with a wide S-shaped route throughout the city. Along its sides are the grand palaces once owned by the wealthiest and most powerful families of the Venetian Republic. One of the best ways to see many grand palaces is from a Vaporetto ride along the Grand Canal.
When visiting Venice, ensure that your gondola ride and sightseeing explorations on foot include some of the smaller canals lined by old buildings that have remained relatively unchanged for hundreds of years.
Leaning Tower of Pisa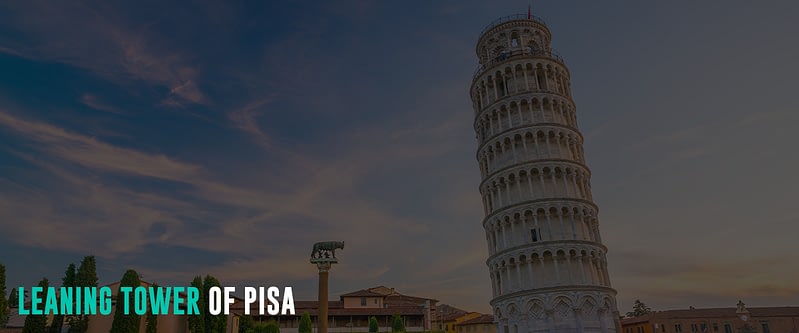 The Leaning Tower of Pisa (La Torre Pendente) is just one of many attractions in Pisa. Unfortunately, its world fame comes from a flaw instead of the elegance of art and structure. The tower's construction began in the 1100s, and the sinking, which led to the lean, started when the building reached the third story. Over the centuries, the tower leans more until the restoration works in the 1990s. Beginning in 2001, visitors can climb up the stairs of the building for a fabulous view of Pisa city. Today, travelers love to take funny pictures of pushing the tower with their hands and legs.
The Leaning Tower in Piazza dei Miracoli, the nearby beautiful Romanesque Cathedral of Santa Maria Assunta, and a round freestanding baptistery show the outstanding works of medieval stone carving.
Vatican City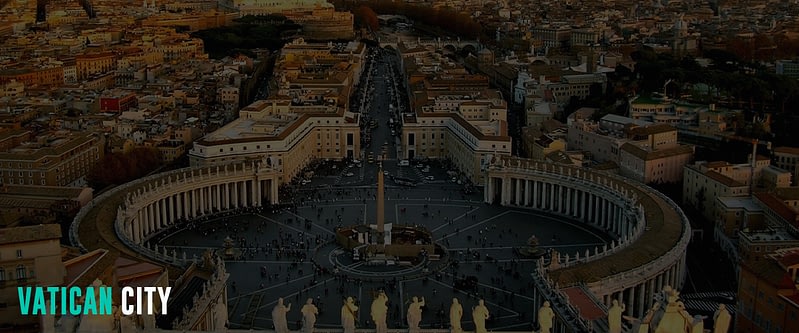 Vatican City is the smallest country in the world. It is in Rome and home to some of the world's most priceless art collections. There are 11 museums inside Vatican City, in addition to the residence of the Pope.
In Vatican City, a must-visit is St. Peter's Basilica and the Sistine Chapel, with the tomb of St. Peter and one of Michelangelo's most poignant works, the Pieta. Also, the walls and ceilings of the Sistine Chapel are covered with frescoes by Michelangelo, while Raphael and other significant artists' works are in the Vatican Palace. Outside the basilica is St. Peter's Square, where the Pope addresses the Roman Catholic devotees and followers.
The Uffizi Gallery in Florence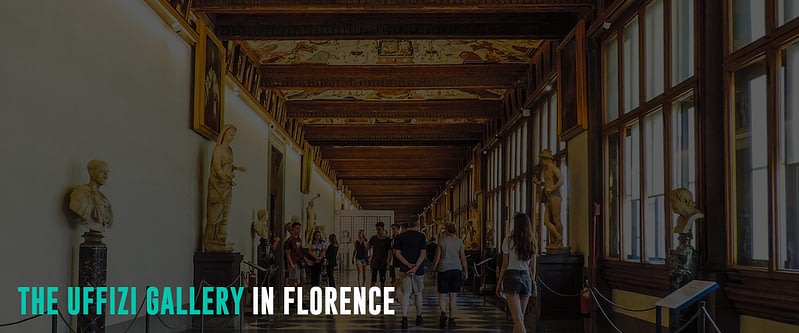 Aside from being one of the best art museums in the world, the Uffizi Gallery in Florence is a one-stop history of Italian Renaissance art. Its greatest treasure is the collection of paintings that shows the evolution of painting in Italy from the 14th to the 16th centuries. Here, you will see the first painting experiments with perspective and some early portraits of religious art. When visiting the museum, visitors must not forget to see Uffizi's most famous work, Botticelli's Birth of Venus.
Pompeii
Pompeii is an ancient city near Naples, one of Italy's most visited tourist attractions, and a UNESCO World Heritage Site. During the eruption of Mount Vesuvius in 79 AD, the city of Pompeii and nearby areas were buried and destroyed under 13 to 20 ft (4 to 6 m) of pumice and ash, thereby preserving the city's condition from that historic day. Therefore, the excavation of the town of Pompeii provided a marvelous view and insight into the people living there around 2000 years ago.
Cinque Terre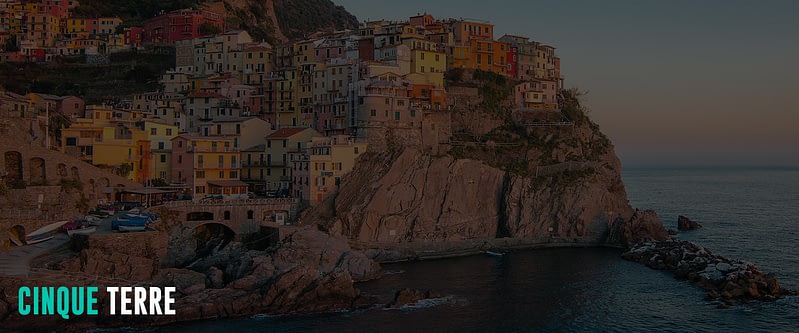 Cinque Terre is a lovely coastal region with colorful houses on steep hills and cliffs overlooking the Mediterranean. The Cinque Terre area comprises five picturesque Monterosso al Mare, Vernazza, Corniglia, Manarola, and Riomaggiore villages. Paths interconnect the villages and can be reached by boats and trains. However, the narrow road and mountains make it hard for cars. The coastline, five villages, and the surrounding hillsides are all part of the Cinque Terre National Park, a UNESCO World Heritage Site. Popular activities here are hiking between the villages to enjoy the landscape and feel of old-world fishing villages.
Lake Como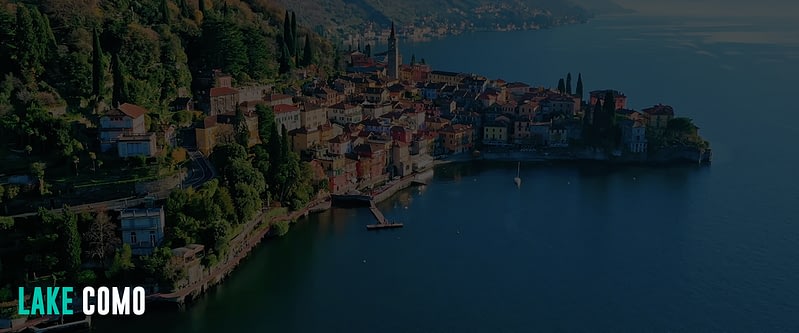 Lake Como is one of Italy's most scenic areas. Mountains and small picturesque towns surround it. Along the wooded shores of the lake are many villas and palaces, such as the Villa Balbianello and Villa Carlotta, both surrounded by gardens that are open to the public. There is also an 11th-century abbey along with the resorts on the lake. Visitors here can embark on excursions around the lake on regularly scheduled steamers, making visiting the lakeside attractions easy.
Primary Spoken Language(s)
Italian is the official language in Italy. Alternatively, English is widely spoken and the recommended language for most conversations you will have on holiday, from arrival at the airport or accommodation facilities, shopping or museum visits, ordering meals at restaurants, or receiving information.
Italy is home to several other languages with twelve officially recognized: Albanian, Catalan, Croatian, French, Friulan, German, Greek, Ladino, Occitan, Sardinian, and Slovenian.
Safety Concerns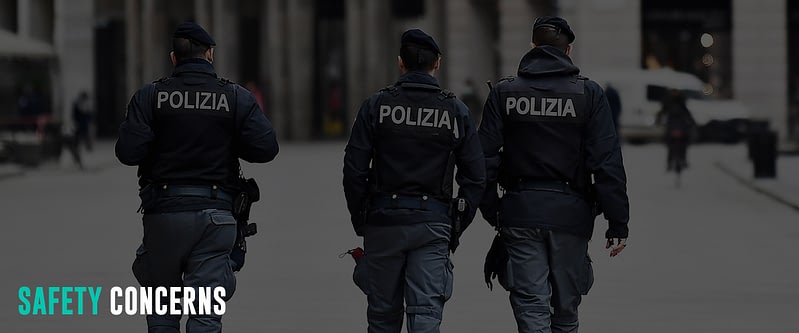 Italy is a popular destination despite the threat of terrorist attacks. But this does not affect the number of tourist arrivals in the country. Italy did not lose its place among the most visited countries in the world.
Generally, Italy is a safe country to visit, with tourist infrastructure and essential services available. However, people should be aware that the main thing in Italy is petty theft, such as pickpocketing and bag snatching, especially in crowded tourist hotspots in Rome, Florence, and Venice. To avoid being a victim, here are some tips for everyone to consider:
Leave your valuables at home, and do not publicly advertise wealth with excessive jewelry. Watch your belongings, especially in busy tourist areas.
Be aware of busy markets, piazzas, and public transport, as thieves can be everywhere, waiting for every opportunity to find a victim.
Beware of beggars, even older women carrying babies. In most cases, they are part of a syndicated network, and the money they earn from begging never goes to them!
Do not be a victim of locals selling counterfeit leather goods and 'designer' products in high-touristed areas. Counterfeit goods are strictly illegal in Italy.
Natural Disaster
Natural disasters do happen in Italy. Though irregular, it can be dangerous. For example, Italy has three active volcanoes around the country – Mt Etna in Sicily, Mt Stromboli on the island of Stromboli, and Mt Vesuvius near Naples. If inevitable eruptions occur, they can disrupt travel plans. Aside from volcanic eruption, flooding is another disaster that usually happens in low-lying areas of Venice, such as Piazza San Marco. Flooding occurs especially in early winter (November-December) when high rainfall and the lagoon swells at high tide. So, visitors should follow local warnings when traveling during this time. If anything goes wrong, anyone may dial 112 for the country's emergency hotline, 113 for police, and 118 for health emergencies.
When planning a trip to Italy, it is best to check out your country's travel advisory. You may also consider the US Travel Advisory to Italy before planning and finalizing your trip.
Budget Considerations
In Italy, famous luxury brands such as Gucci, Prada, Armani, Fendi, Dolce & Gabbana, Valentino, Versace, and the like always come first. Visitors might think that because of this, traveling to Italy is always that expensive. But for real, exploring Italy is surprisingly affordable!
For a budget traveler, a visitor may allocate $70 per day to explore Italy. That means staying in a dorm room or hostel, eating pizza and pasta with occasional dine-in restaurants, taking the bus and regional train tickets, and taking budget airlines.
For mid-range travelers, around $100 budget per day will do. It includes staying in an average hotel, not limiting your foods to pasta and pizza, and occasional meals in excellent restaurants. Visitors can also take the high-speed rail to visit the destinations they want.
Regarding tourist attractions, entrances to the Colosseum, Vatican Museums, Statue of David, Uffizi Gallery, Pompeii, etc., range from $10-20 for a basic ticket. On the other hand, the famous Gondola ride costs around $80 before sunset. The rate will increase to $100 during and after sunset.
Considering the cost of accommodation, meals, transport, and attractions, visitors can explore Italy for as low as $1000 for two weeks, excluding flight tickets from their home country. But, in Italy, the limit does not stop there. Visitors may spend more on food and shopping, especially when they see their favorite brands on display!
Customs And Import Restrictions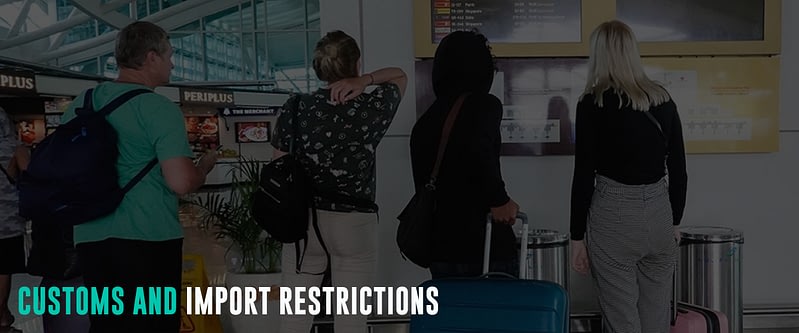 Customs and import restrictions for particular goods such as food, alcohol, tobacco, and cultural and pharmaceutical products in Italy vary from a visitor's origin. The transport of cash less than €10,000, or its equivalent, is allowed. For amounts equal to or more than €10,000, travelers must fill out, sign, and lodge it at the customs office. It is to avoid penalties and seizures ranging from 30% to 50% of the sum above the indicated limit.
Specific rules about what travelers can include in their personal effects, transport of animal and plant origin goods, or bringing pets into Italy should also be observed. Please check the Traveler Customs Card for more information about Italy's customs and import restrictions.
Climate Considerations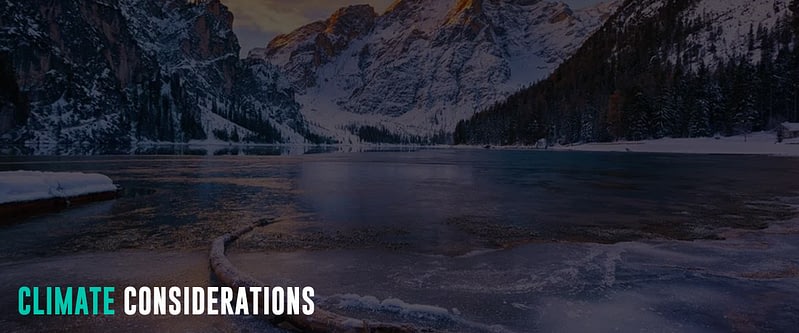 The surrounding Mediterranean Sea primarily influences the climate of Italy. The generally mild climate means visitors can explore Italy at any time of year. However, the temperature of Italy is highly diverse because of the length of the peninsula and the mountainous hinterland.
Like the rest of Europe, Italy has four seasons. It is summer from June-August, autumn from September-November, winter from December-February, and spring from March-May. Generally, Italy's hottest month in the south is August which can reach more than 40 °C. On the other hand, the north hit its peak in July and has slightly milder maximums. January is the coldest month in the country.
If you are wondering what to pack during your trip, look at the table below!

Please note that the temperatures indicated in the table are indicative. It may vary from city to city or depending on whether you are near the sea, in the mountains, or the hinterland.
Primary Transportation Options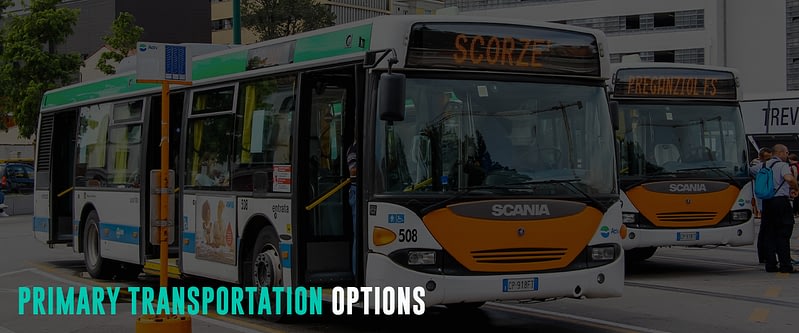 There are numerous options to enter and explore Italy. It includes air, railway, land, and sea transport.
Air
Italy has around forty airports, providing a network of domestic, international, and intercontinental flights. Almost all Italian airports operate international connections. But the primary flight entry hubs to Italy are the Rome-Fiumicino International Airport "Leonardo da Vinci" and Milan Malpensa Airport. In addition, many airline operators connect the country to various destinations worldwide, with ITA Airways, the state-owned flag carrier of Italy, leading the way.
More or less, all airports have an impressive network of taxis, buses, and trains. All of these ensure comfortable and fast connections to city centers.
Railway
The Italian railway system forms a vital part of the infrastructure of Italy. The country has a high-speed rail network that connects major cities and neighboring countries like Austria, France, Slovenia, Switzerland, and the Vatican.
When traveling from neighboring European cities/countries, visitors can easily take advantage of EuroCity trains to travel to Italy. These international convoys offer a wide choice of timetables and routes. For example, Geneva, Marseilles, Innsbruck, and Munich directly connect with Venice, Bologna, Verona, and Milan. Travelers can also choose EuroNight trains if they prefer to travel at night, enabling them to sleep during the journey.
Traveling by underground subways is also available in Milan, Rome, Naples, Brescia, Turin, Catania, and Genoa. Other cities in Italy have large-scale rapid rail or tram lines, similar to subway systems. Schedules and number of trips vary during the week. Thus, it is best to check the timetable ahead.
Land Transport
Bus
Visitors can also enter Italy from Europe by bus along routes that connect the country to the rest of the continent. Many bus companies operate such scheduled trips, offering various services at competitive prices.
Also, buses and trams circulate daily in Italian cities. It connects historical centers, suburbs, surrounding areas, and smaller towns and villages. Remember to buy your ticket at authorized outlets and book your seats before boarding.
Car or Motorbike
Another way to enter Italy from the neighboring country is by car or motorbike. The extensive European motorway network and the availability of several passes over the Alpine chain give easy access to Italy from Austria, France, Switzerland, and Slovenia.
The principal passes open all year round are:
the Mont Blanc tunnel (from Chamonix, connects France to the A5 motorway for Turin and Milan);
the Gran San Bernardo tunnel (connects Switzerland to the A5 motorway for Turin and Milan);
the Brenner Pass (connects Austria to the A22 motorway towards Bologna).
Because of snow, the Alpine tunnels are often closed in winter and sometimes in autumn and spring. Visit this link for helpful information on the main driving rules in Italy.
Another option for transport when in Italy is by renting a car. But rental companies have certain restrictions, including a minimum age limit of 23 years old (sometimes 25 years old). Also, Italy drives to the right and overtakes the left side.
Taxi
Riding a taxi is the best option for quick trips within the cities. Several taxi operators are available in larger cities and tourist centers (more frequently in high season) and smaller villages. Visitors can book them through applications and online.
Only ride authorized taxis in Italy, in white color, and must have the word 'Taxi' written on the roof. In addition, they have taximeters. Depending on individual instances, extra costs for luggage, holiday service, night service, and out-of-town routes (such as airport trips) may be added.
On a side note, be wary of people who stop you on arrival in the city, airport, or station, offering you a taxi service. They are unauthorized people and should be avoided. Taxis in Italy have specific, readily identifiable waiting ranks, and drivers do not solicit passengers on the street.
Sea Transport
Italy has a vast coastline giving many opportunities to arrive by sea at the country's ports. Many national and international shipping companies connect the main European ports with Italy. Ticket prices vary with the season, usually higher in the summer. Visitors can often reach the tiny pearls of the Mediterranean for a day trip.
For example, the Grandi Navi Veloci fleet connects Barcelona to Genoa. In addition, there are trips from Greece to Italy, with the most popular routes from Igoumenitsa, Corfu, and Patras. Blue Star Ferries arrive directly in Venice and Brindisi, while Superfast Ferries travel to Ancona and Bari. Fragline Ferries covers the Corfu-Brindisi route. Grimaldi Ferries, one of the best-known Italian companies, connects Tunis and Barcelona with Civitavecchia, Salerno, Livorno, and Palermo. Tirrenia Navigazione ferries run numerous connections throughout the year between Tunis and the islands of Sicily and Sardinia. Marmara Lines serves the Turkish city of Cesme with Ancona and Brindisi. Jadrolinija connects Dubrovnik (Croatian coast) with Bari, while Virtu Ferries is the best company to reach Malta from Catania.
Start Trip Planning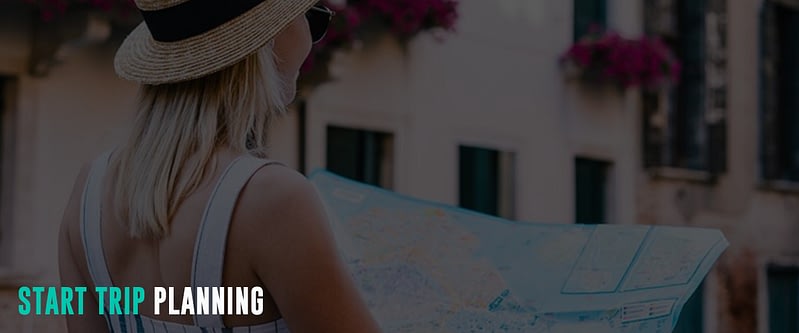 Travel-Wise is made from the ground up to help people travel more, break down the barriers that make it tough to get going, and start your journey as painlessly as possible. Bookmark our other Country Guides to help kick-start your research for future travels. We also offer templated itineraries from our staff and community that help serve as a building block for your trip plans. Alternatively, we also utilize AI to offer a way to generate itinerary ideas. This saves much time just getting you up and running with a template. From there, you can use the trip planner to create your customized itinerary, invite friends and family for collaboration, find others from Travel-Wise to join the trip, book and track important information, journal, and share your experiences at the end or along the way!