Why visit California? The third-largest state in the U.S. is California. Associated with Hollywood and Silicon Valley and known for its diverse landscape of coastline, forests, mountains, valleys, and deserts, California serves up a multitude of attractions for travelers with a strong case of wanderlust. It has several world-renowned cities from Las Angeles, San Francisco, and San Diego.
If you've got the Golden State on your mind, check out the essential information in our blog to plan your trip. We'd also like to remind you that Travel-Wise is a handy California trip planner, helping you build extensive itineraries within minutes and collaborating with your travel companions. Let's dive in.
Featured Image Source
Why travel to California?
Theme parks: For families with kids, Disneyland is a must-visit. Legoland, Pacific Park, and the theme parks of Universal Studios are other pit stops. But smaller parks like Anaheim's Adventure City and Riverside's Castle Park attract their fair share of tourists.
National Parks: California has more National Parks than any state in the U.S. Each is unique, with stunning scenery beckoning hikers and campers. Yosemite National Park and Joshua Tree National Park are the most visited of the nine parks in the state.
Wine country: California is home to Napa Valley, one of the premier wine regions in the world. Criss-crossed with hundreds of hillside vineyards, Napa Valley is a paradise for wine lovers, offering wine tasting amid breathtaking landscapes.
San Francisco: A trip to California is incomplete without a visit to San Francisco, which is teeming with attractions, the most famous being the Golden Gate Bridge.
Food: California's diverse food scene draws foodies. From Malibu's taco trucks and seafood shacks along the Central Coast to Pacific Grove's southwest-style diners and French country-style vineyard restaurants, there's a lot to savor!
Road trip: The Pacific Coast Highway, extending from Northern to Southern California, is perfect for a road trip. Bask in the lap of nature on one of the many camping sites here.
Fun facts about California
California grows half of all vegetables and fruits in the U.S.
The grizzly bear named Monarch on California's state flag is based on the one captured by media mogul William Randolph Hurst.
The state motto is "Eureka," Greek for "I have found it."
California has always been innovative and responsible for Barbie dolls, surfing, skateboards, Frisbee, wetsuits, and the internet!
San Francisco is known as the City of Dogs for its large pup population, which exceeds the number of children in the city.
Brief history of California
California became a part of the United States in 1847, and the discovery of gold in the following year attracted a wave of settlers in search of fortune. The state's historical locations include Fort Point National Historic Site, Venice Canals, Jack London State Historic Park, Bradbury Building, and Fort Baker.
Top destinations in California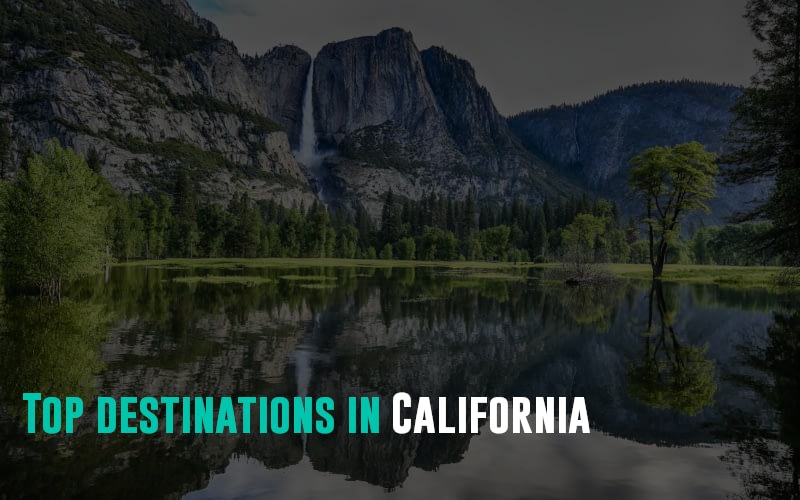 Catalina Island: Voted California's #1 attraction for 2023 by U.S. News & World Report, Catalina Island is a scenic getaway with white sand beaches, historic towns, water sports, and bison tours.
San Francisco: Soak the magnificent sunrise views at Golden Gate View Point. Join an Alcatraz Island tour to see what was once the country's most secure federal prison, with Al Capone as its famous inmate. Head over to Fisherman's Wharf and Pier 29 to watch the seals.
Yosemite National Park: The awe-inspiring glacier-carved canyon is best explored leisurely. There are camping sites and lodges here, but plan your hikes carefully. Some, like Half Dome, are pretty tiring. Views of Half Dome and Yosemite Falls from the 7214ft Glacier Point are something else! If planning a trip to California with the family, enjoy a splash at Happy Isles and take the kids to Valley Visitor Center to watch a free film about Yosemite's natural wonders.
Universal Studios: As popular as California trip ideas go, Universal Studios Hollywood has fantastic attractions like the Jurassic World and Harry Potter and the Forbidden Journey rides. The studio tour is a hot favorite, taking visitors to the backlot of an actual movie studio and the sets of hits like Back to the Future, Jaws, and Psycho.
Lake Tahoe: The crystal clear waters of the lake in shades of green-blue and navy are alone worth a visit to this famous vacation spot. Miles of hiking trails, high-end shopping, hot balloon adventures, gondola rides, and Reno-style casinos add to the fun.
What do you need to do before traveling to California?
Here are a couple of things to add to your California trip planner:
California's weather can change dramatically based on the location and time of the year. Pack suitably, including sunglasses, sunscreen, sneakers or flats, hiking boots, water bottles, reusable backs, and a rain shell if planning outdoor activities.
Plan accommodation and tours to ensure your trip goes as smoothly as possible.
The best time to visit California
June to August is the classic time for a California beach vacation. If your California itinerary will be packed with outdoor adventures, April to May and September to October are ideal. November to March is the low season to note if you wish to avoid the crowds.
What is the culture of California?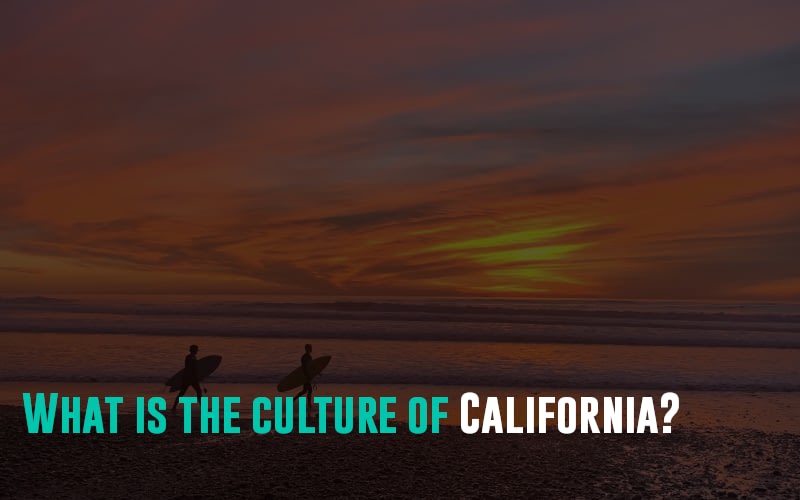 California is recognized for its cultural, ethnic, and linguistic diversity. The atmosphere is laid-back, creativity abounds, and the 'outdoorsy' vibe is infectious. If you plan a trip to California on a budget, you can make the most of the free attractions here and feel completely satiated!
Etiquette in California
A familiarity with the local rules and traditions can save you from embarrassing situations. Here are some important ones:
Maintain a good driving speed to avoid annoying busy commuters and creating avoidable safety hazards.
California enforces a ban on plastic bags. Bring a tote bag for your grocery trips.
Be mindful not to litter at national parks and public areas.
Wildfires are a real danger in the state. Avoid tossing out cigarette buds from your car's window.
If bicycling here, follow appropriate rules and etiquette.
Recognize good service with a tip. A good guide is to leave 15-20% of the bill's total at a restaurant or hairdresser.
Is it safe to travel solo in California?
Whether planning a trip to California with the family or by yourself, exercise standard precautions, be aware of your surroundings, and keep an eye on your belongings. California is a safe place for solo travel. Its beach towns, mountain towns, and expensive areas like Beverly Hills and Palm Springs are generally safe. On the other hand, it's best to be more watchful in areas like Skid Row in Downtown LA and avoid going out late in the night in unsafe neighborhoods like Oakville, Signal Hall, Commerce, and Emeryville. Death Valley National Park experiences extreme heat in the summers, so pack sufficient water or plan your trip in the winter when it is calm and pleasant.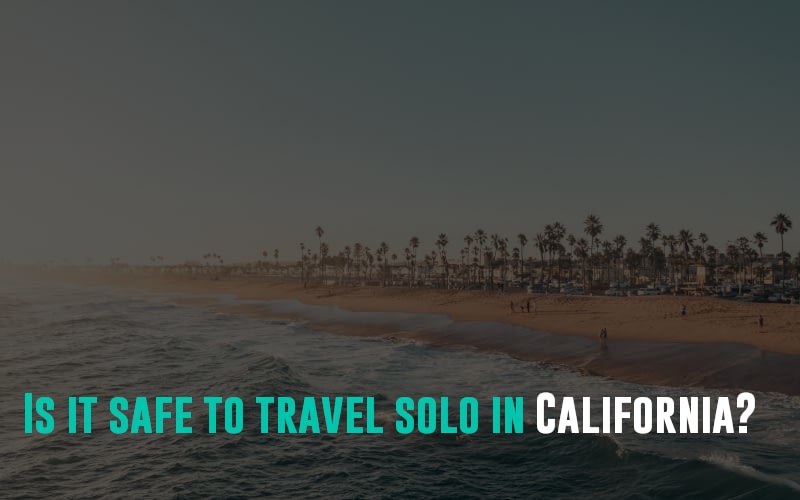 Best ways to get around California
The car is the most convenient way to get around California. Intercity travel by bus is cheap. Major operators, including Greyhound, run one-way routes between San Diego, Los Angeles, and San Francisco. Amtrak's Coast Starlight is the only train route linking the South and the North. Alaska, American, Delta, United, Southwest, and JetBlue offer air services across the state.
Cost of traveling in California per day
How much does a trip to California cost? Plan to spend at least $250 daily, including meals and local transportation. The average hotel price in California for one-person accommodation is $116 and $232 for a couple. Planning a trip to California on a budget? You can save money by booking flights and hotels ahead of time, visiting during the shoulder and off seasons, exploring the more expensive cities like LA or San Francisco on day trips, and biking, walking, or using public transportation.
Conclusion
Use Travel-Wise as your California road trip planner. Our AI-powered app offers templates, itineraries, maps, and collaboration features to create truly individualized travel plans and organize each trip day at a granular level. A journaling feature lets you share your experiences with other travelers. You can also check out our Country Guides to plan your next holiday. Sign up with Travel-Wise now and create a memorable California trip.