Imagine a land where reality and fantasy converge, where majestic glaciers meet steaming geysers, and where the skies come alive with a vibrant dance of colors. Welcome to a trip to Iceland, an extraordinary place that feels like stepping into a realm from a storybook. This Nordic Island nation is full of natural beauty, stunning scenery, and an exciting culture. Iceland's Ring Road is the place to be if you love adventure and want a memorable journey. Get ready to embark on a road trip where every turn unveils a new spectacle and where the extraordinary becomes your everyday reality.
For the best Iceland experience and time-saving trip planning, use our itineraries or generate a customized plan with AI. Enjoy a hassle-free journey optimized for the most enjoyment. Make your Iceland adventure exceptional.
Why Go on a Road Trip to Iceland?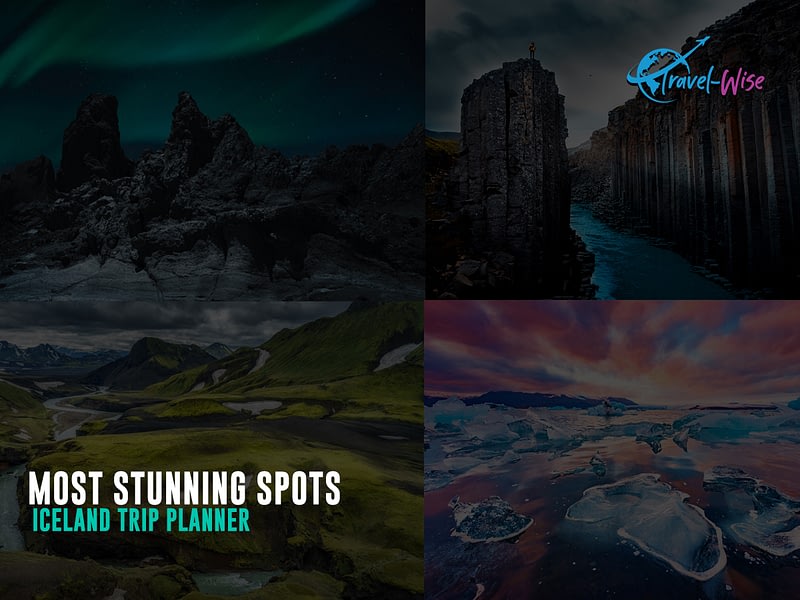 Iceland's Ring Road, also known as Route 1, is as mesmerizing as a tapestry woven by nature's finest artistry. The famous highway surrounds the Island and takes you through a magical land of natural beauty. You will encounter an awe-inspiring panorama of glaciers, volcanoes, geysers, waterfalls, and hot springs along the roughly 1,332-kilometer (828-mile) circuit. Iceland's Ring Road is a thrilling adventure that displays the strength of nature and creates a lasting memory for those who embark on it.
Along Route 1, you'll discover Iceland's splendors and the audacious spirit of road-trippers. Traveling through Iceland's heartland is safe and exciting, especially for first-time road-trippers. The Ring Road is a winding route that promises an adventure with beautiful views and landscapes that will stay with you forever.
The Route Unveiled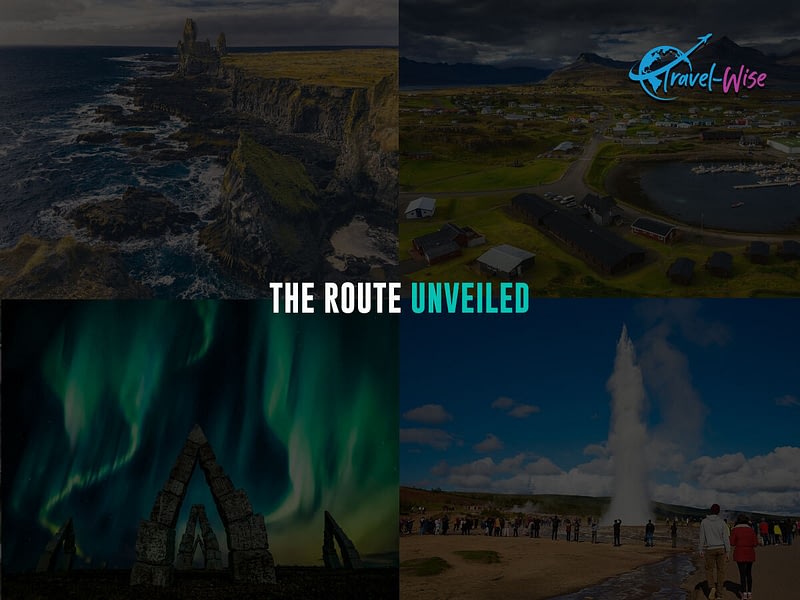 The loop road in Iceland starts and ends in Reykjavík. You take through various terrains that reflect the Island's geothermal and glacial origins. From the moss-covered lava fields of the Reykjavík Peninsula to the glistening ice caps of Vatnajökull National Park, every twist and turn of the road reveals a new aspect of Iceland's natural beauty.
Charming towns and fishing villages dot the loop road, offering unique exploration opportunities. Among the outdoor activities that visitors can enjoy are whale watching, horseback riding, and hiking.
Optional Routes for Deeper Exploration
The Ring Road offers stunning scenery and hidden gems. You will have the opportunity to take some optional detours that will enrich your experience and show you the true beauty of Iceland.
Golden Circle
One of Iceland's most popular routes, this detour includes top attractions like the massive Gullfoss waterfall, the geothermal Geysir, and Thingvellir National Park, where tectonic plates converge.
North Iceland
See the surreal landscape of Lake Myvatn's volcanic formations and geothermal activity by heading north. You won't miss this opportunity to see whales in their natural habitat when visiting Húsavík. Here is a route map of these locations.
Eastfjords
Embark on a journey along the winding roads of the East fjords. Here, dramatic mountains and tranquil fjords provide a captivating backdrop to your adventure. The Eastfjords are best viewed from Egilsstaðir, where you may experience the Northern Lights if lucky. Here is the location route.
West Fjords
The Westfjords are located in the northwestern part of Iceland. This region has remote and wild terrain, cliffs, fjords, and a rugged coastline. Isafjörður is the largest town in the Westfjords. It's a less populated and less-visited area than other parts of Iceland, making it a unique destination for those seeking solitude and untouched nature. Here is the location route.
Snæfellsnes Peninsula
You can see the Snefellsjökull glaciers, picturesque fishing villages, and ethereal landscapes that inspired Jules Verne's Journey to the Center of the Earth by traveling west. You can find the route here.
Iceland Self-Drive Itinerary: Winter & Summer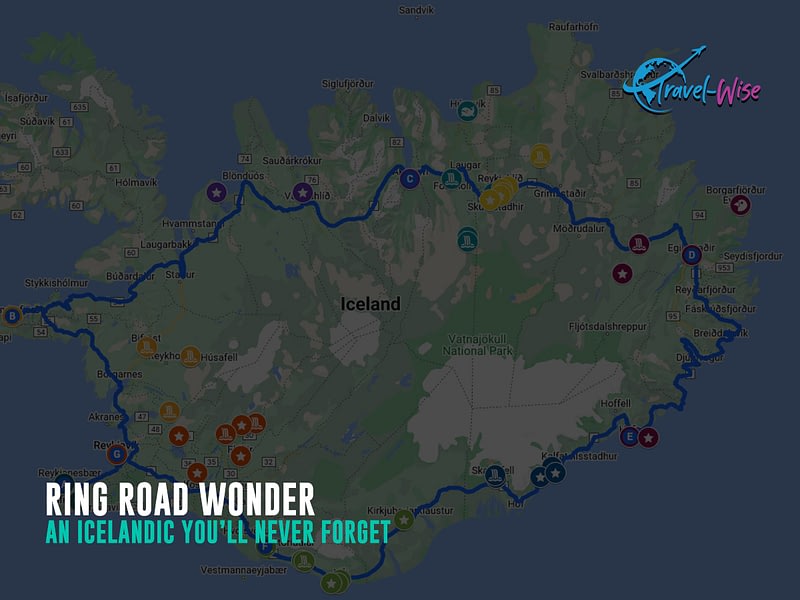 Iceland's Ring Road is a breathtaking adventure. The 820-mile circuit links the country's natural wonders. Every mile in Iceland holds something beautiful and worth exploring, from waterfalls to the Golden Circle. You can finish this road trip in 24 hours, but enjoying the beautiful moments is magic.
Iceland's stunning views arise every five minutes, making it challenging not to pause and admire them. The journey's attraction lies in the path as much as the destination. With the Ring Road, you can create an itinerary that matches your instincts. Unlike other routes, backtracking is not required. At every bend, Iceland's beauty reveals a new facet.
The contrast between summer and winter in Iceland paints two distinct landscape portraits. Summer gives travelers extended daylight and gentle driving conditions, perfect for a relaxed exploration. Winter brings snow and longer nights, making life slower. But it's worth it to see the enchanting Northern Lights. Iceland's seasons offer unique attractions like waterfalls, geysers, hot springs, and unique geological formations. Iceland's Ring Road promises an unforgettable journey where you can explore nature and culture throughout the year.
Pace on Iceland's Ring Road
Discover the wonders of Iceland at your own pace by driving the Iceland Ring Road. The Ring Road has routes for every type of traveler, whether you want a quick adventure or a good exploration. Here, we provide you with a road map for your trip that details recommended speeds and routes.
Speed vs. Comfort Recommendations
Fast pace: If you have limited time, you can still see the major attractions of the Ring Road in 7-10 days during the summer. This is a fast-paced itinerary that covers a lot of distance. Drive for long hours and make fewer stops.
Comfortable Pace: If you have more time, you can take 10-14 days to travel around the Ring Road. This way, you can savor every experience and discover the hidden gems. You can also get to know the local culture and people better and appreciate the stunning scenery more.
How to Plan a Road Tour of Iceland?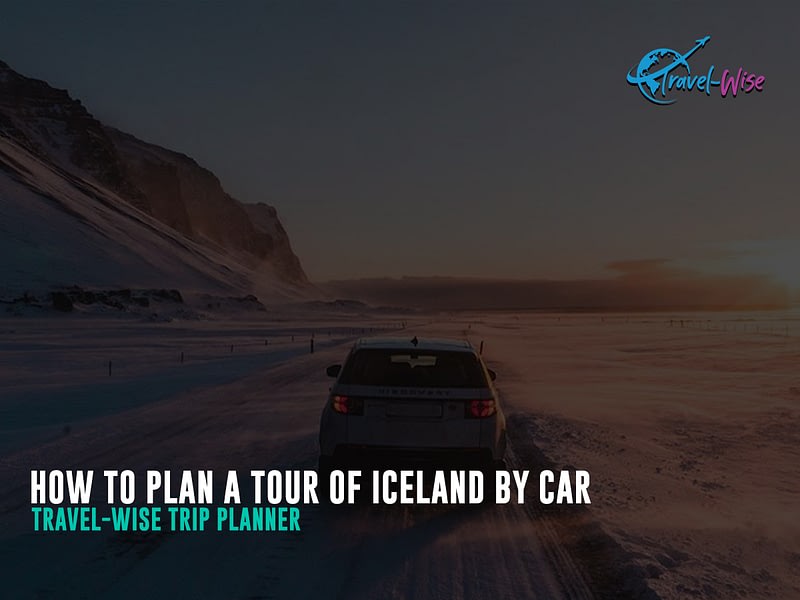 When planning an Iceland road tour, there are a few key steps to consider to ensure a smooth and enjoyable trip.
Planning your itinerary may be overwhelming because there is so much to see. You want to make sure you get everything. But if you need more time, pick out the spots you will stop at beforehand. You can also search the itineraries other Travel-Wise community members made and find one that works best for you, or you can use our AI itineraries generator to generate the itineraries that fit best for you.
Choose Your Starting Point
Start your trip in Reykjavik, the capital, or Akureyri, the second-largest city. Car rental options and services in Reykjavik are better, making it a more accessible place to start.
Itinerary Planning
Iceland has many stunning sights, such as waterfalls, glaciers, and volcanoes. Do your research and decide which spots you want to see and how much time you want to spend at each place. If you need more time, focus on the points you must see.
Local Itineraries
To get road trip ideas and inspiration, you can browse the itineraries of other travelers who have gone on similar journeys. We have created a template you can follow to suit your preferences and interests. This will help you plan your road trip with no trouble. You can also use our AI generator to create a customized template.
Accommodations in Iceland
Various accommodations in Iceland cater to different preferences and budgets.
Iceland offers a range of hotels, from affordable options to luxury accommodations. You can find hotels in major towns and cities, where they provide amenities such as restaurants, bars, and often spa facilities.
If you want a unique experience, you can stay on a traditional Icelandic farm. Farm stays let you experience rural life and enjoy fresh, sourced meals.
You can experience Iceland's nature up close by camping. There are campgrounds throughout the country and some offer facilities like showers and cooking areas.
Private vacation rentals and Airbnb properties are options in various locations to enjoy a home-away-from-home experience.
Booking your accommodations in advance is advisable, as they can be in high demand, especially during peak tourist seasons. This is especially helpful if you have specific preferences or are visiting popular attractions.
Pack Essentials
Pack warm clothes, waterproof gear, hiking shoes, and other essentials to prepare for Iceland's varied landscapes and weather. Iceland has stunning sights and activities, including glaciers, volcanoes, waterfalls, and geysers. You won't regret visiting! That's why it's important to pack the essentials. Whether you want to hike on a glacier, see a volcano erupt, admire a waterfall, or relax in a geyser, you'll be ready for anything.
Transportation in Iceland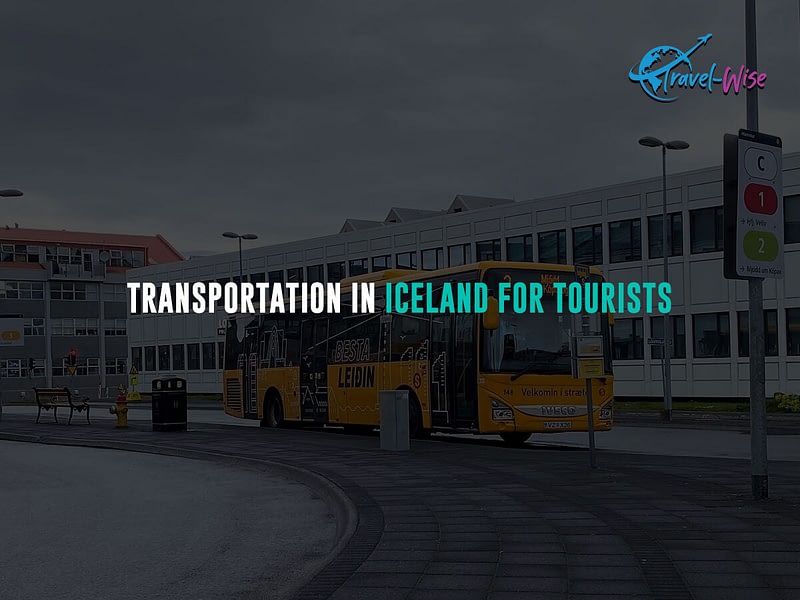 You must decide whether the trip to Iceland Ring Road will be best completed with a rental car or a camper van. A camper van will cover accommodation too, so you can stop anywhere and rest for the night.
Suppose you book a rental car and some designated camping sites along the Ring Road, where you can stop as long as you have your camping gear. Then, wherever you can find a hotel, there are no worries about halting for the night.
Driving Safety
Iceland has different roads, from paved highways to gravel roads. The accessibility and conditions of these roads vary depending on the location and season. Here is a quick guide on the roads and when you need a 4×4 or a standard car:
Paved Highways: You can use a standard car to travel around the Island on paved highways like the Ring Road (Route 1). These roads are well-maintained and connect major towns and attractions.
Gravel Roads: Many attractions, especially the hidden gems, are on gravel roads. You don't need a 4×4 for well-maintained gravel roads, such as those leading you to popular destinations like the Golden Circle. A regular car will do the job.
F-Roads (Mountain Road): You need a 4×4 vehicle to drive on F-Roads, mountain roads with rough and unpredictable conditions. These roads lead to remote areas, highlands, or interior regions that are hard to reach. A 4×4 is essential for safety and to handle river crossings and rugged terrain.
Highland Roads: You can find gravel roads in Iceland's interior called highland roads. Because of the challenging conditions and river crossings, these roads are only open during summer, and you have to use a 4×4 vehicle to drive on them.
Road Conditions: The weather in Iceland can vary a lot, which can influence road conditions. Before you begin your journey, check the road conditions and weather forecasts, as some roads may be inaccessible due to snow, ice, or flooding.
Top things to do in Iceland
Iceland, a land of striking contradictions and breathtaking scenery, offers a unique blend of extreme elements. Renowned as "the land of fire and ice," Iceland showcases vast glaciers and active volcanoes, showcasing nature's raw power. Additionally, Iceland boasts a fascinating duality of light and darkness, with round-the-clock sunlight during summer and minimal daylight hours in winter, providing a remarkable opportunity to witness the captivating spectacle of the Northern lights.
1. Black Sand Beaches in Reynisfjara
Compared to other beaches worldwide, Reynisfjara offers a unique experience for its black sand beaches. We can find black sand beaches in many places, but Reynisfjara in Iceland is special because of its unique natural features and history.
Reynisfjara is famous for its impressive black sand formed by volcanic activity. Sands result from volcanic minerals and lava fragments that have broken down. The black sand at Reynisfjara is unique because it stands out and differs from the rest of the landscape.
Reynisfjara's coastline has beautiful basalt columns that are famous for their dramatic appearance. The pattern of these hexagonal columns is one-of-a-kind and stunning. Reynisfjara has more than columns. There are also the fantastic Reynisdrangar pillars that mesmerize visitors. So, take a walk along the surreal black sand beach and immerse yourself in the mesmerizing beauty of this Icelandic gem.
2. Whale Watching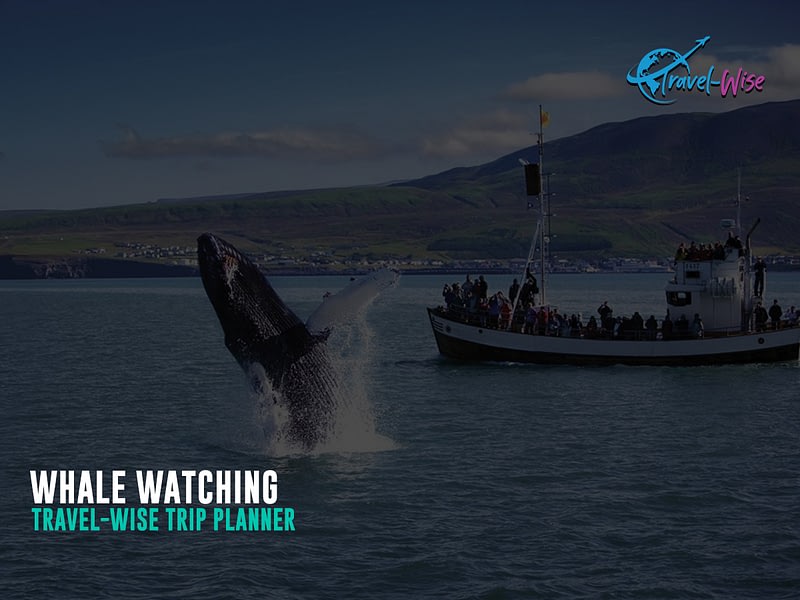 Húsavík, a beautiful town along the Ring Road in Iceland, is known as the "Whale Watching Capital of Europe." Its strategic location and the convergence of cold and warm ocean currents create an ideal habitat for whales and dolphins. Visitors have a good chance of seeing humpback, minke, and blue whales with experienced guides on whale-watching tours. Husavik is a must-see when encountering sea giants thanks to its captivating coastal scenery.
3. Dettifoss and Selfoss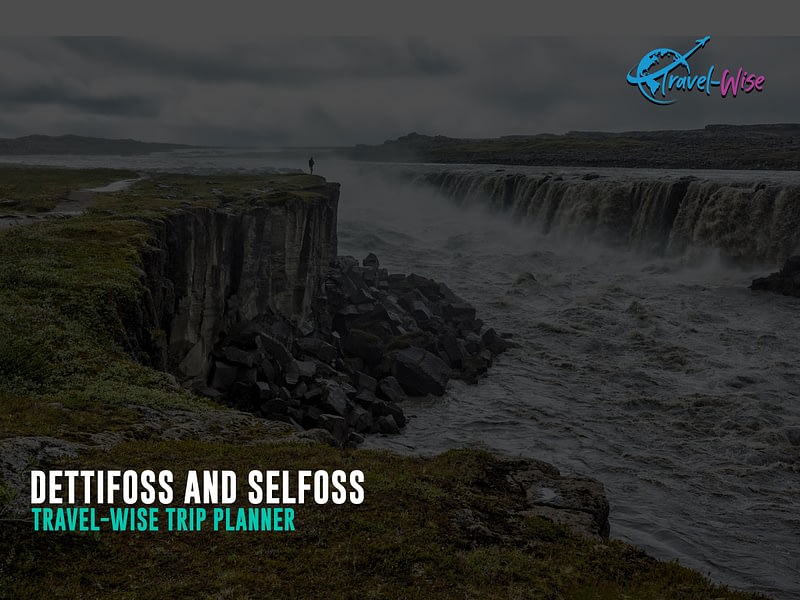 These are two of Iceland's most enticing waterfalls. Dettifoss is the most powerful waterfall in Europe, while Selfoss is a more elegant, smaller waterfall. Yet, both are worth your time.
4. Vatnajökull Glacier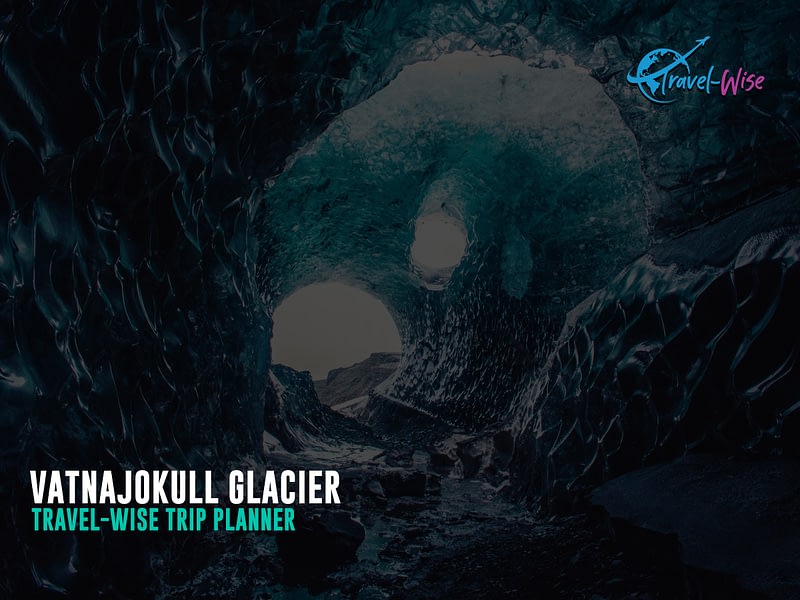 If glacier hiking is on your bucket list, Vatnajökull Glacier is one of the best sites in Iceland. Like Disney's Frozen, the natural ice caves under a glacier will transform into a fairytale. The sun shining through these ice crystals makes for a breathtaking sight.
This list can continue, and we will need more space. Every site in Iceland is a highlight, but these are some of our favorite picks.
Conclusion
Trip to Iceland Ring Road Adventures offers unmatched natural beauty and an array of captivating experiences. But making the most of your Iceland trip can be complex and requires careful planning. Travel-Wise has got you covered.
Travel planning is a bit hectic, but with some help, it can be a walk in the park. A top trip planner like Travel-Wise can help you with all your travel needs and make your vacation memorable.
Thanks to the AI trip generator and community-contributed itineraries, Travel-Wise offers tailored insights for various trip durations and preferences. Our detailed Iceland trip guide is a must-read before planning your trip or going to Iceland.