Travel research online is the key to unlocking amazing adventures in the digital age. It's hard to find trustworthy travel info because there's so much out there. We made this guide so you can confidently and easily research travel online. With our experience, we have visited many places, found simple solutions, and had unforgettable trips. Now, we want to share our insights and tips with you.
Also, check out our high-level overview of travel planning and creating an itinerary here. Also, note that Travel-Wise is built from the ground up to aid with travel planning, research, and community, and we truly hope it'll inspire your next adventure. Travel-Wise now includes country travel guides that will help give you relevant links and information for good sources of information on a destination to help with your planning. Here is an example of preparing to travel to the United States.
Featured Photo 67852857 © Stanislav Moroz | Dreamstime.com
Government and official tourism agencies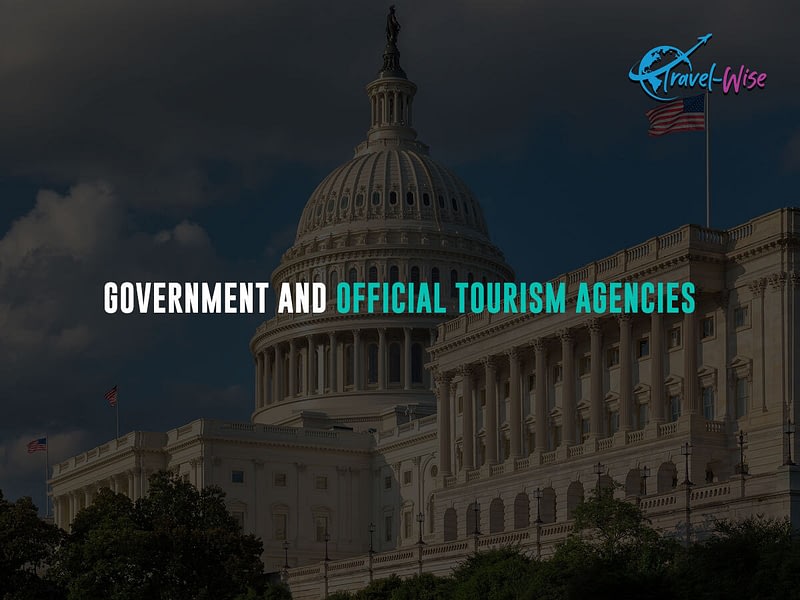 I suggest checking official government agencies that publish information for inbound travelers for trustworthy information. The information is always the most up-to-date (with limitations to world events). You'll find stale and old information online, but government websites are the most reliable. That is why my first stop is the official websites when I look for information on safety concerns, visas for travel, laws, and regulations.
Best used for
The current procedure, regulation, and costs of acquiring a visa and entering clearance.
Some countries have current and up-to-date travel advisories around safety topics for travelers. This information, if available, is trustworthy.
Books
Books are the most detailed source of information. They are full of diverse data and are often more than you need. The problem with books is that they can go stale within a few years. Of course, nations, nature, and people don't change that fast, but details here and there go close.
Also, the book's author may not align with your travel persona. This is important. They may not speak to or cover activities, topics, or points of interest that say to you. As a result, you may buy a book and end up feeling it didn't cover some of the essential pieces you were looking for. Still, books used to be one of my staples.
We own a lot of Lonely Planet travel guides, Mountaineering, and scuba diving books to aid in our travels. Because it is challenging to publish a book, getting a book out enriches information. Books remain an excellent source of information with reliable ratings and recommendations.
Best used for
A starting point for consideration is if a recent (within the last 15 years) book covers the area comprehensively.
Travel agents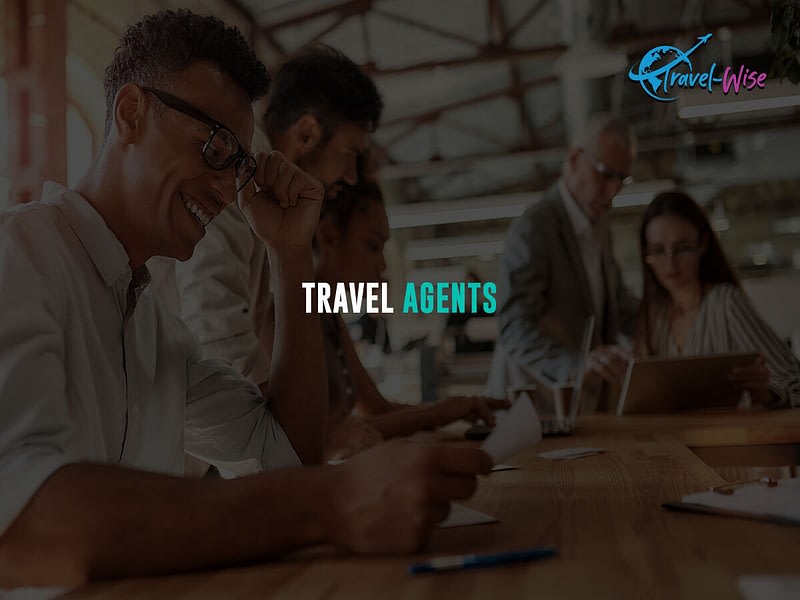 Travel Agents are professionals in the field who help you plan your travel. It is their job, and they often will have experienced everything they recommend to you. They can tell you about most of the activities in great detail. Because travel is centered on businesses, people, and agencies, travel agents specialize in specific areas of travel. Therefore, they know a lot about a particular place or style of travel. This experience is of great value for your travel planning. You may be interested in working with them to buy one of their packages and have all the planning done for you. The packages usually cost little or compete with your book rates due to affiliate deals with travel agencies.
Details
The problem with travel agents comes back to your travel persona. They may not be a good match for your interests and, because of that, might prescribe you a trip they love. It might work better for you, though. Every travel agent is different, and some may be flexible in dealing with this. Being a good travel agent is a skill, and finding a good travel agent who works for you can be challenging.
Still, if you find a travel agent specializing in the place or type of travel you are interested in, you can count on good information. Nothing beats raw experience, and being able to ask your questions to someone directly can help prepare you much better than a book or other sources. If a package works for you, your planning gets automated as well! However, remember that these packages are struck through deals and are often more flexible than if you booked yourself.
Best used for
Pre-packaged deals or custom-made to help with travel planning.
Knowledgeable travel expert that would be helpful to ask many important questions with.
Professional and recent travel knowledge based on the agent's expertise.
Leveraging social media for travel inspiration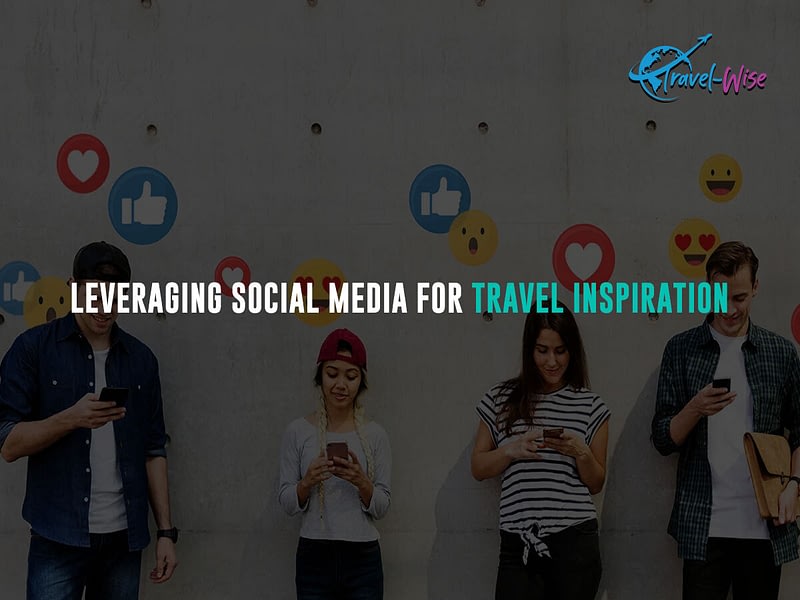 Social media influences the travel industry, shaping consumers' choices and preferences. The social aspect of travel creates a significant opportunity for brands to reach more people with engaging content. As new social platforms become more popular, brands need to interact with travelers on these platforms.
Social media as a source of inspiration
Social media is becoming a more in-demand source of travel inspiration, according to the 2023 Traveler Value Index. It shows that 35% of consumers use social media for travel ideas, which is more than travel agents (29%), media publications (26%), and entertainment (25%). Social media substantially influences younger generations, as half of the people under 40 use it for inspiration.
Generational impact 
For consumers under 40, social media is almost as important as family (52%) for travel inspiration. Gen Z values social media even more, as 53% use it as their primary source. Brands must have a solid social media presence to reach younger travelers effectively.
Regional influence
The Impact of social media on inspiration varies by region. In South Africa, 59% of consumers seek inspiration from social media, and in Mexico, the figure is 54%. These regional variations underscore the global significance of social media's role in travel inspiration.
Crafting effective social media campaigns
Creating innovative and engaging campaigns is the key to connecting with travelers on social media. Successful campaigns enable brands to reach a wider audience, stand out, and leave a lasting impression. Bite-sized content can significantly impact, as shown by examples like Destination Canada's TikTok campaign and Abu Dhabi's immersive experience.
Harnessing social media marketing for travel inspiration
Using social media solutions for travel marketing offers a direct channel to a targeted audience across brands like Expedia, Vrbo, and Hotels.com. These solutions encompass social integration packages, Instagram stories, co-branded videos, and custom promotions across multiple platforms. With the ever-increasing popularity of social media, ensuring a strong social strategy is imperative for success in inspiring and influencing travelers.
Folks who recently visited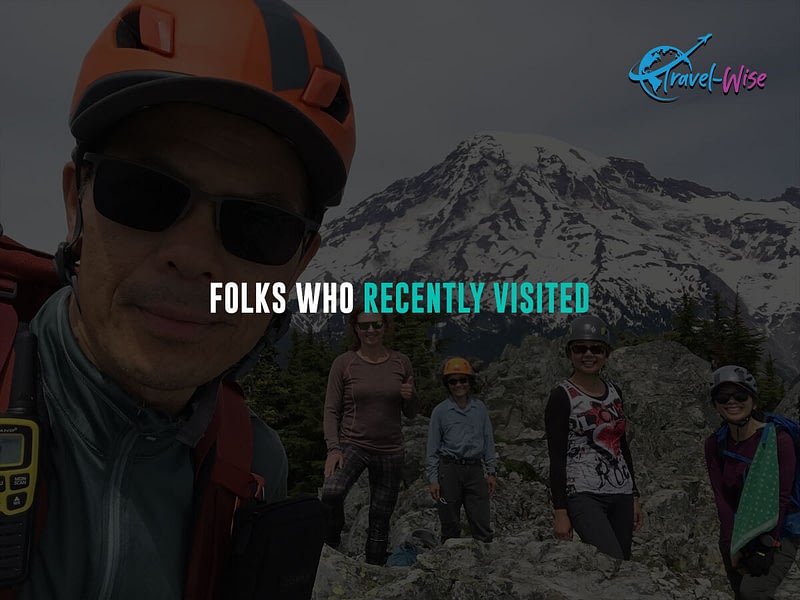 You'll always hear of your co-workers, friends, and families traveling; sometimes, they've already gone to where you've been. Asking them for their suggestions of what to visit and a copy of their itinerary is an excellent way to give you a tremendous start in your travel plans! People love sharing; having someone trusted to ask detailed questions will help more than other sources.
Getting in touch with these trusted individuals could be challenging to schedule. I've often found that someone had much to suggest, but I couldn't connect to jot all their info down. It is too much to ask most people to type it up for you, and if they have not already made a formal travel itinerary for sharing with you, the information is locked in their minds. Also, taking notes live from someone is a bit hit or miss for me. I feel like I always forget about something important someone told me about. Also, your travel persona may not match yours, leaving gaps in what you want to experience from your itinerary.
Best used for
The trusted source of information from their experience with surprisingly strong detail and tips will be helpful. In addition, since they know you, they can custom-tailor the information for you and tell you what you want to hear.
When you have tough questions and need answers from someone who has been there.
Travel blogs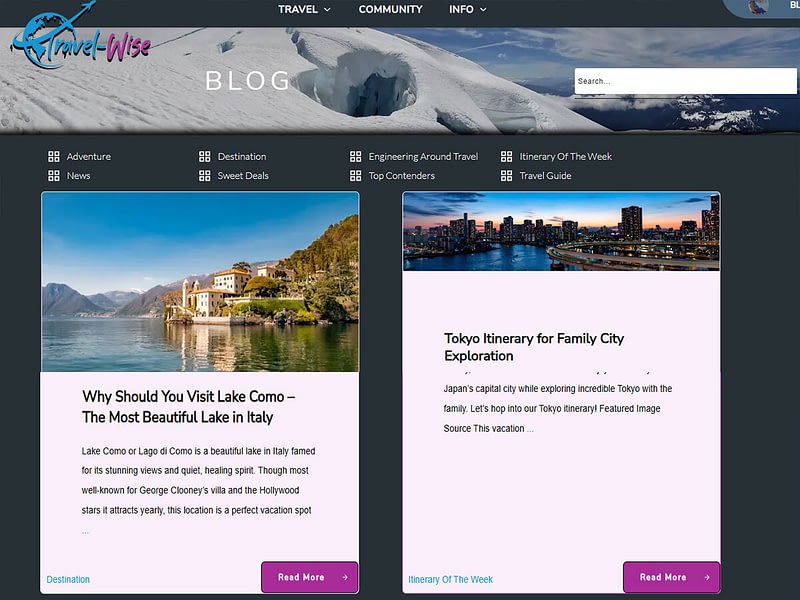 Travel blogs are popping up around the internet and target specific niches. Similar to what I mentioned, travel agents focus on specialization. Travel blogs are very similar. They focus on luring a specific traveler and use precise keywords to show up on search engines. Travel blogs provide genuine information identical to books. You can contact the travel bloggers live and ask questions of them. Travel bloggers offer trip packages with affiliate deals that have similar costs to self-booking.
The problem with travel blogs is that they are like books. They could go stale. However, I see some dedicated bloggers making sure they update their information. However, quality over time can differ between bloggers. The blog websites are more flexible than books as any update to the data can be live within minutes versus republishing and buying a new book. You can also hand-choose what areas interest you most in what to read.
Travel bloggers sometimes speak to your travel persona directly, leaving you with some holes to fill in on other websites. However, travel blogs are still excellent sources and relatively quick and free to search on your favorite search engine. In addition, they can be excellent sources of community and information and help validate the information from other sources.
Best used for
Travel Bloggers often have pre-packed deals, too. If they match your travel persona, this can help with your planning.
They have a wealth of detailed information about their travel niche that can be as detailed as the books.
Why travel news and alerts matter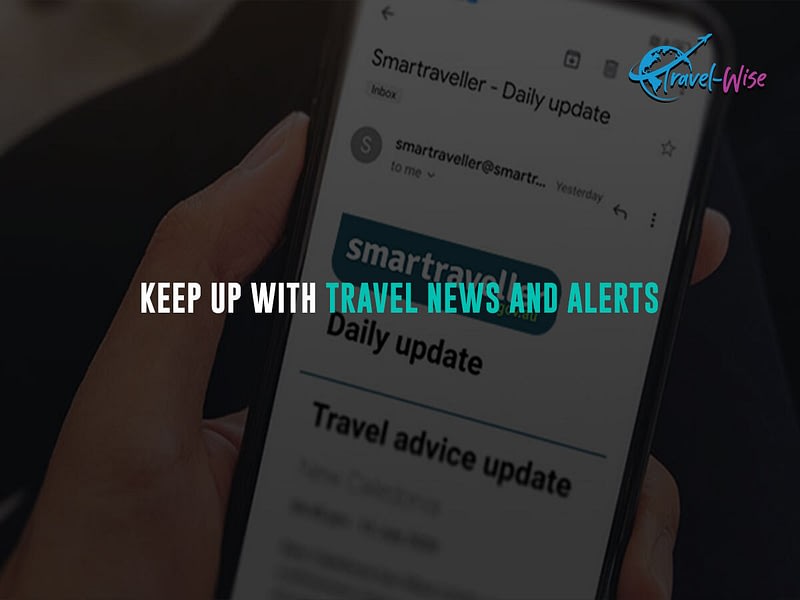 In the dynamic world of travel, staying well-informed
A proactive approach to ensure your exciting and secure adventures begins with keeping up with travel news and alerts. As you traverse the globe, staying updated on the latest developments empowers you to make informed decisions. Some of the travel news websites are given below.
Travel Weekly: Travel Weekly, owned by the prominent travel media conglomerate Northstar Travel Group, delivers up-to-the-minute breaking news, destination insights, hotel updates, cruise schedules, travel trends, and valuable content catering to the business-to-business sector of the tourism industry.
PhocusWire: PhocusWire is a website focusing on technology, distribution, and the digital economy for travel, tourism, and hospitality. It belongs to Phocuswright, a global authority in travel research and analysis.
BBC Tourism is a part of BBC News, a trusted source of global news. It features tourism news, travel guides, videos, photos, quizzes, and blogs from worldwide destinations. It helps you discover new locations and cultures with BBC's quality journalism.
Safety measures for travelers
To stay secure while moving, travelers should remain vigilant and take proactive steps. Research the local customs and laws of your destination, register with your embassy if necessary, and stay connected with news sources and official government travel advisories. Utilize travel research online resources to access up-to-date information and practical tips to enhance your safety during your journey.
Create a tailored adventure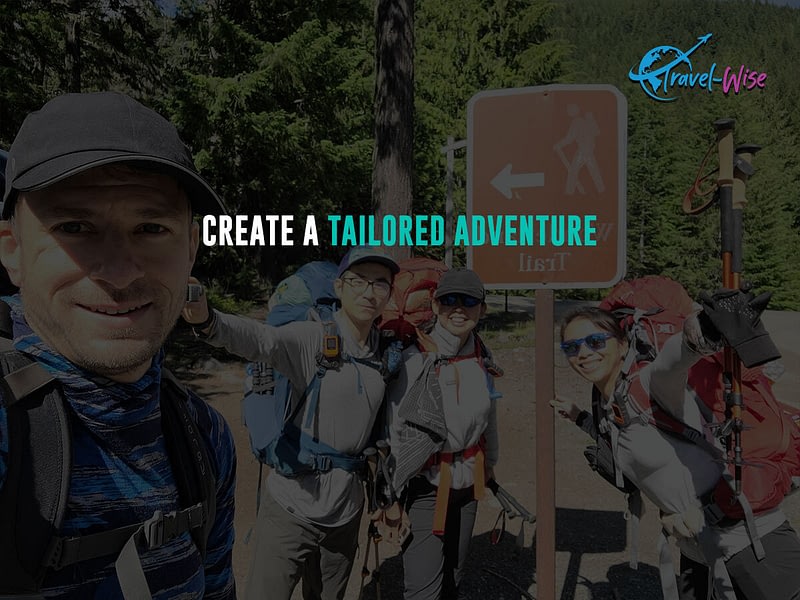 In modern travel, the power to curate your journey lies at your fingertips. "Customize Your Travel Preferences" isn't just a phrase; it's an invitation to embark on a personalized travel experience that caters to your unique desires. This process involves more than selecting destinations–crafting a travel plan that resonates with your soul.
What are travel preferences?
Travel preferences encompass the myriad choices that make a journey uniquely yours. The places you like to go, how you get there, where you stay, and what you create your adventure. Understanding and fine-tuning these preferences allows you to transform a mere trip into an unforgettable voyage. This article will help you understand your travel persona if you don't already know it.
Crafting your travel plan
Writing a travel plan isn't just about listing places to visit; it's about creating a roadmap that aligns with your aspirations. Consider your desired experiences – travel excitement, cultural involvement, or leisure. Then, interweave these aspirations into a seamless itinerary. With Travel-Wise, every trip detail is tailored to your preferences and dreams. Plan your trip with our trip planner, and make it unforgettable.
Broadening horizons through travel
Traveling isn't just about changing locations; it's about shifting perspectives. It's an opportunity to immerse yourself in diverse cultures, savor new cuisines, and engage with different ways of life. Trying new things can make you grow and appreciate different experiences.
Choosing the right destination
Selecting a destination can be exhilarating yet challenging. The allure of historical sites, pristine beaches, bustling cities, and tranquil retreats beckons from every corner of the globe. It's essential to align your chosen destination with your interests. Your journey depends on what you like – history, nature, or cities. It's easy to plan your trip when we have country guides to help you guide about everything about the country.
Exploring your travel options
Travel manifests in many forms – solo adventures, romantic getaways, family escapades, and group expeditions. The best form of travel is the one that resonates with you, capturing the essence of your desired experience. Whether it's a backpacking adventure, a luxurious cruise, a road trip, or a train journey, your choice defines the flavor of your expedition.
Embrace the world of travel research online to unlock a treasure trove of information, insights, and options. Travel-Wise is a useful tool for creating your adventure. Customize your travel preferences and let the world unfold harmoniously with your desires.
Discover new horizons with Travel-Wise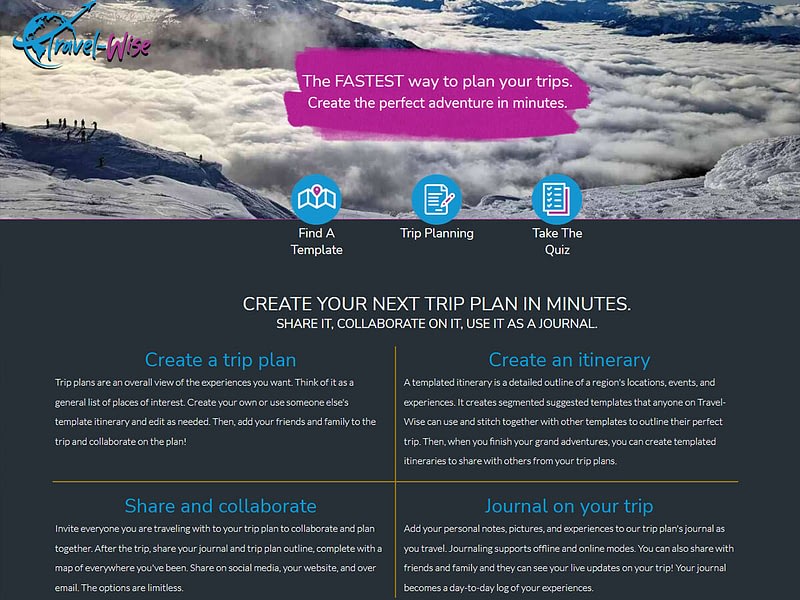 Embarking on discovery journeys becomes effortless with innovative tools offered by Travel-Wise, your all-in-one travel companion. Travel-wise, it serves as your guide, enhancing every step of your adventure as you explore the world. Let's explore how this tool transforms your travel experience and enhances your explorations.
Seamless travel planning
Travel-Wise simplifies travel planning by providing a comprehensive platform where you can design your journey. Our tool simplifies trip planning, saves time, and helps you make the most of your adventure.
Personalized recommendations
Tailoring your travels to your preferences is at the core of Travel-Wise. The tool leverages advanced algorithms to offer personalized recommendations that align with your interests. Our platform recommends activities and destinations that match your interests, whether you love nature, history, or food.
Interactive mapping
Navigate unfamiliar terrain with confidence using our interactive maps. Discover points of interest, local gems, and recommended routes, all accessible at your fingertips. The mapping feature guides you and adds an element of adventure to your journey.
Community engagement
Join a community of explorers on Travel-Wise to gain insights and share experiences. Engaging with like-minded individuals enriches your travels and opens up new horizons for discovery.
Local insights
Experience your destination like a local with insider tips and recommendations. Travel-Wise shows you unique and real experiences using the knowledge of locals and experienced travelers.
As you embrace the world of travel research online, Travel-Wise stands as your trusted ally, enhancing your journeys with its features. Create unforgettable memories of community and travel planning.
Did you know Travel-Wise is a free trip-planning tool to help you make your next trip plans a breeze?