Hiking in winter is not for the weak-hearted. Hiking is a complex and dangerous sport that requires some grit and resolve. Combined with the teeth-chattering cold, only a few people are brave enough to venture onto a hiking trail. But those who do are in for a magical and spell-binding treat of beautiful snow-capped mountains. Winter hiking is quite different from summer hiking. A lot of pre-planning is required to handle the gritty weather.
The gear and clothes needed for winter hikes are also different. Nevertheless, let us explore some winter hiking tips for the adventurer in us all, especially for people new to this activity. Winter hiking for beginners can be a rewarding and fun adventure if you follow some guidelines and precautions.
Dressing warmly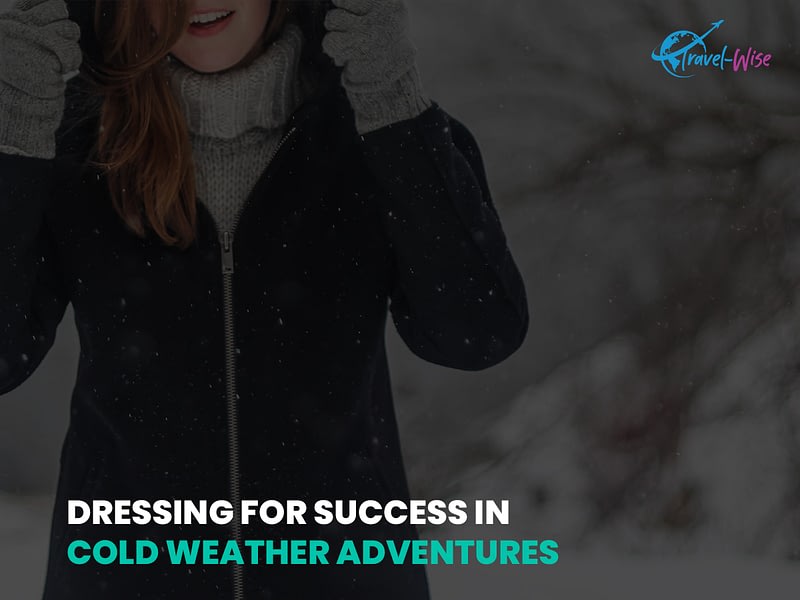 It is imperative to wear clothes that will regulate your warmth and keep you warm throughout the hike, like insulated jackets, waterproof shell jackets, and fleece pants. You should use moisture-wicking fabric for the bottom layer. To prevent getting cold, avoid the cold that can arise from sweating. Keeping the feet warm throughout the hike is essential since they are the first body part where you will feel cold. Wear thick wool socks and above-the-ankle hiking boots. You can also use gaiters to avoid sinking in the snow.
Communication is critical in winter hiking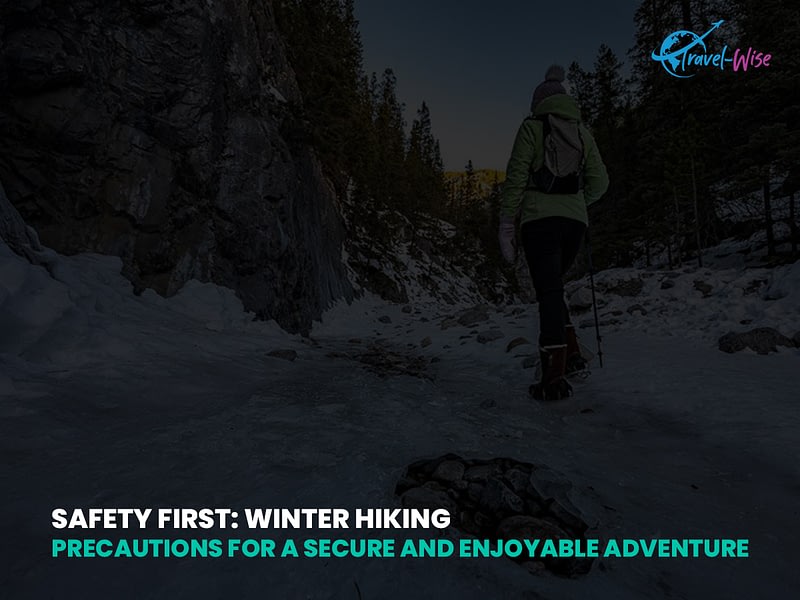 Hiking during the winter is an accident-prone activity. Therefore, it is necessary that someone knows where you are hiking and your expected return date. Walking in groups or at least with one partner is always better. Walking in groups will help people to rescue you in case of any untoward incident.
Start early and be prepared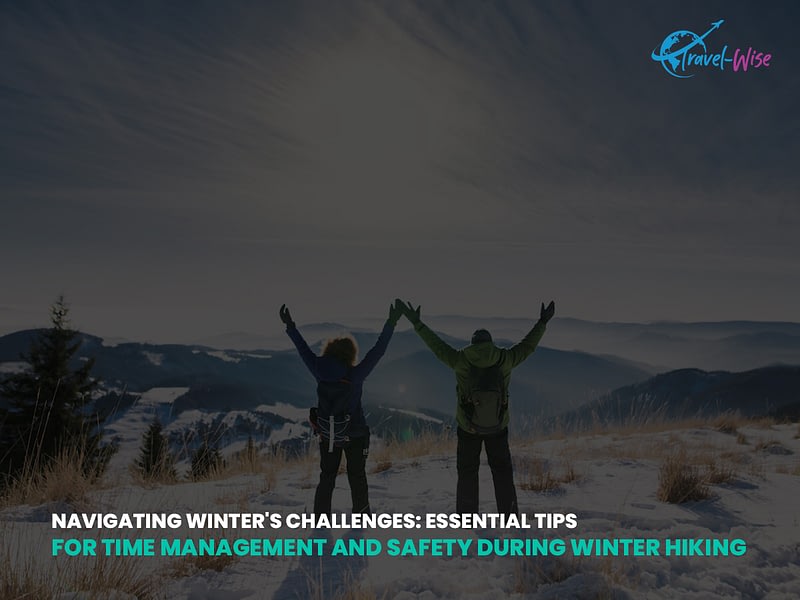 The days in winter are much shorter when compared to summer. So, starting late might get you stuck on the trail in the dark. Starting before the sun gets too high can help you avoid this issue. It would be best to plan your start time based on the difficulty and complexity of the hiking trail. Make sure to take flashlights or headlamps with you in case the visibility is low. Flashlights will also help if you take longer than expected to complete the hike.
Keep navigation tools like a compass, a map, and a GPS device with you. These devices will prevent you from getting lost. You should also carry hand-warming packets, first aid kits, and emergency gear, including sleeping bags and pads. Make sure to pack extra batteries and keep them warm. Finally, it would help to remember that technological devices like mobile phones malfunction in extreme cold.
Know the weather
The weather during winter can change without notice, which makes hiking during winter highly unpredictable. Therefore, make sure to check the condition of the trail before you start your hike. Look at essential conditions like avalanche reports, wind speed, daylight hours, and precipitation. It is advisable to avoid hiking in the event of heavy snowfall, low visibility, or strong winds.
Unless you are an experienced hiker or have the necessary skills and equipment to deal with harsh weather conditions, you should always plan for your hike. To be prepared for any situation, you should have a backup plan or an alternative route in case the weather turns bad or the trail is closed. You should also inform someone of your itinerary and when to return, and carry a communication device that works in remote areas. You should also be flexible and willing to turn back or shorten your hike if necessary.
Food and drink for winter hiking
Winter hiking is laborious, and you may feel hungry and thirsty faster than usual. Pack winter snacks like granola bars, pumpkin seeds, and protein bars to keep you going through the day. A protein-packed and nutritious meal is best suited for the hike. Also, choose snacks that you can eat without stopping
It is also crucial to keep yourself hydrated during the hike. Keep your bottle wrapped in a beanie or socks to prevent it from getting cold. Depending on your taste, you can also take a thermos filled with a warm drink like coffee, tea, or cocoa. You can also take soup broth with you to have a filling drink. The warm drink will keep you hydrated and warm. It is best to avoid alcohol during winter hikes, especially for beginners.
Know when to turn back during winter hiking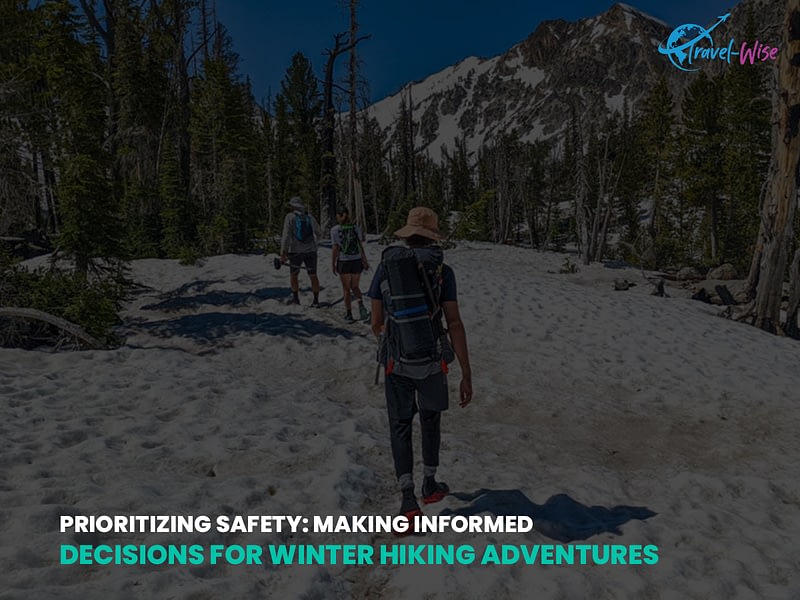 Safety is paramount when you are hiking. Suppose you encounter some adverse conditions like solid winds, heavy snowfall, or low visibility. In that case, it is best to turn back to avoid fatal accidents. Likewise, suppose the surface is too slippery, and you are exhausted trying to hike through the snowy surface. In that case, stopping the hike and turning back is advisable. Remember that you can always walk another day when the conditions are better and safer.
Winter hiking for beginners can be a lot of fun, but you need to be careful. These tips benefit beginners who need more experience or confidence to deal with difficult situations. Therefore, you should always listen to your body and intuition and not push yourself beyond your limits. Moreover, you should follow the advice of your guide or leader and respect the rules and regulations of the trail or park. Furthermore, you should know the signs and symptoms of hypothermia, frostbite, dehydration, and altitude sickness and learn how to treat them or seek help. Following these tips, you can enjoy your winter hiking adventure safely and responsibly.
Prefer to hike in the sunshine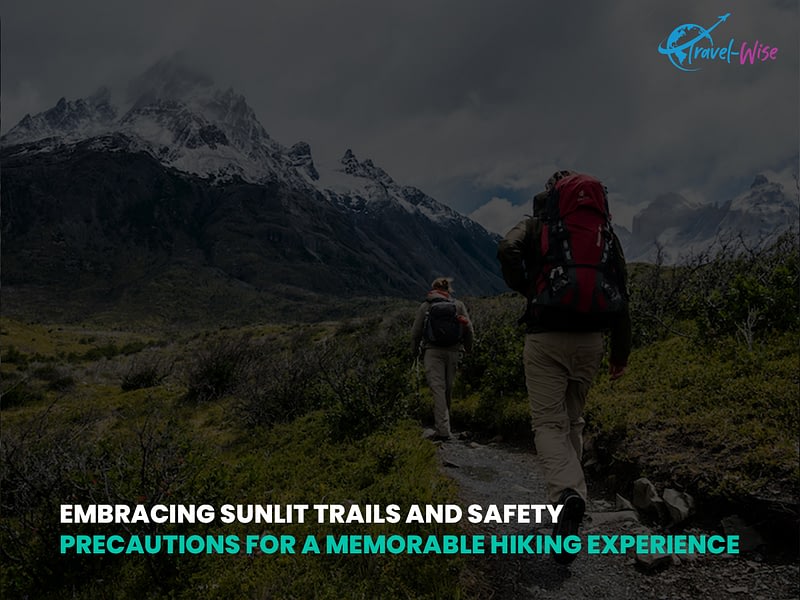 Summer hiking is about avoiding the hot, blazing sun, but winter hiking is the opposite. In winter, hiking is best when the sun is shining and warmest. Since temperatures can drop drastically during the evening, it is better to complete the hike early. Time your walk so that you have sunshine for the entire time.
Hiking is one of the best adventure sports that will allow you to be physically active while enjoying the spectacular scenery. Following some tips to ensure warm and comfortable hiking in winter, you can safely immerse yourself in the beauty of the snow-capped mountain peaks. However, besides enjoying the hike, it is essential to consider the dangerous conditions during winter and take appropriate measures to ensure your safety.
Start planning your trip now with Travel-Wise's free trip-planning tools to have you on your way to your destination faster than ever!