Imagine entering an extraordinary world where astronauts explore distant galaxies, pirates sail the high seas, and fairies enchant the environment with their magical pixie dust – that's theme parks! A world where reality fades away while fantasy becomes the norm – an amusement park has come a long way since its humble origins as pleasure gardens and picnic spots to become incredible wonderlands that delight kids and adults alike.
As our daily lives can often feel like an endless string of responsibilities, it's important to find respite and recreation in moments such as amusement parks where fun reigns supreme – where the laughter of children mixes with that of adults, creating an incredible atmosphere that makes an escape possible!
Singapore, located in Southeast Asia, stands as an epitome of both natural beauty and human innovation. From lush parks to idyllic beaches to bustling cityscape, Singapore boasts an abundance of tourist attractions – among them are its iconic theme parks, which will thrill, amaze, and leave you wanting more.
As you journey through Singapore's theme parks, you'll encounter a world of adventure and splendor. Below, we explore eight must-see attractions of these parks for your consideration.
Prepare to be transported into a realm where dreams come alive, where every turn offers unforgettable adventures! Singapore's theme parks await your visit – take the experience of your lifetime on this adventure ride!
Read Also: Top 7 Michelin Star-Rated Restaurants in Singapore
8 Best Singapore Theme Parks
1. G-Max Reverse Bungy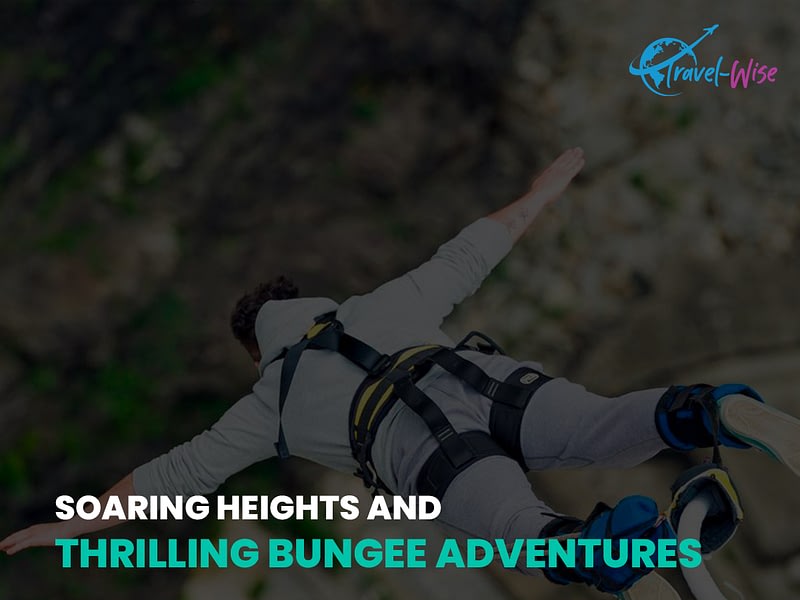 Imagine being catapulted at over 200 km/h, feeling the adrenaline rush as you soar above the city lights. This is what G-Max Reverse Bungy offers you: the first and only reverse buggy experience in Singapore and Asia. Those who are easily scared should not take this ride. It creates a force of up to 5Gs, more than astronauts experience during a rocket launch.
Located at 3E River Valley Road, this park is best suited to adrenaline junkies looking for their daily dose of adventure. Besides the bungee, you can enjoy other attractions, such as a giant swing, a skywalk, and a VR zone.
A ticket for the G-Max Reverse Bungy ride is $45 per person, and for the GX-5 Xtreme Swing ride, it is also $45 per person. A combo deal of $65 per person for both rides and a discount of $50 is available for students.
2. Singapore Flyer
The Singapore Flyer, a captivating wonder that graces Singapore's skyline, has captivated visitors since it opened in 2008. As of then, it was the world's tallest observation wheel, standing at an impressive 165 meters (541 feet). The Flyer's iconic status is a reminder of modern engineering, even though there are now other notable attractions. It offers a 360-degree view of Singapore's bustling cityscape, including Marina Bay Sands, Gardens by the Bay, and the Merlion. The address for the Singapore flyer is "30 Raffles Avenue Singapore 03".
As twilight descends, the Singapore Flyer transforms into an enchanting spectacle, clothed in a kaleidoscope of LED lights. The building is a marvel of design and engineering and boasts energy-efficient features that harmonize with its surroundings. Besides its architectural marvel, the Flyer hosts various events, from weddings to corporate gatherings, in its elegant capsules. Singaporean festivals, such as National Day fireworks, use it to illuminate the sky and spirits.
Singapore Flyer Ticket Price
Ticket prices for Singapore Flyer + Time Capsule include a multisensory journey through Singapore's past, present, and future. They are $40 for adults, $25 for children (3-12 years), and $30 for older people (60 years and older).
You can enjoy a private flight with your friends or family with the Private Capsule, which costs $1500. Depending on your preference, you can also choose from various packages and themes, such as dining, champagne, or birthday parties.
3. Adventure Cove
Adventure Cove Waterpark in Singapore's Sentosa Island is perfect for those who love water and adventure. At Adventure Cove, underwater escapades await around every corner. Whether hurtling down heart-pounding water slides like the Riptide Rocket or snorkeling through Rainbow Reef's coral gardens teeming with marine life, every corner is an immersive experience. There are thrill rides at the park and educational and conservation programs.
Through the park's Dolphin Island program, visitors can learn about and interact with these magnificent creatures under expert supervision, demonstrating the park's ingenious integration of education and entertainment. The park's encounters with marine life also allow snorkelers to see over 20,000 tropical fish in the reef, a testament to its environmental conservation efforts. The Adventure Cove can be found at 8 Sentosa Gtwy Singapore 098269.
Adventure Cove Ticket Price
A one-day ticket to Adventure Cove Waterpark, Time Capsule, and Gardens by the Bay. The package price for the Experience at Cloud Forest and Flower Dome Admission Ticket is $93 per person. There are two top attractions in Singapore included.
The price of the Private Capsule, which allows you to fly privately with your friends or family, starts at $1500. As well as dining, champagne, and birthday packages, you can customize your experience.
4. Science Center Singapore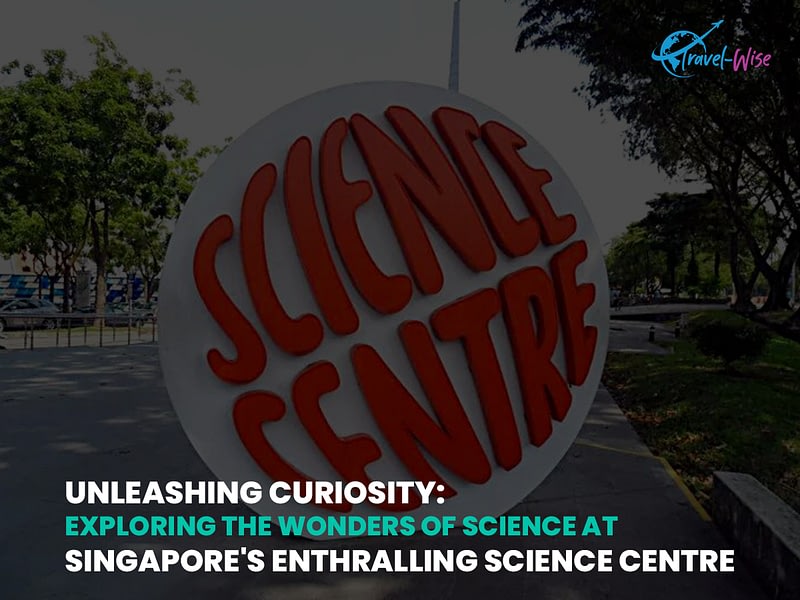 The Singapore Science Center has exhibits and experiences that are interactive and engaging for all ages. You can discover the natural world's mysteries and marvel at scientific phenomena at the Science Center. A unique and immersive experience awaits at every museum corner, including the Waterworks exhibit, the Mind's Eye exhibition, and the Dolphin Island program.
With its massive dome screen, the Omni-Theatre at the Science Center complements this experience by transporting audiences to distant lands. As well as hands-on exhibits and immersive displays, the Science Center hosts workshops, events, and science-related activities. Science Center Singapore is located at 15 Science Centre Rd Singapore 609081. Singapore Science Center continues to inspire future innovators through its dedication to promoting science literacy.
Science Center Singapore Ticket Price
Ticket prices for the Singapore Science Center + Time Capsule include a multisensory journey through Singapore's past, present, and future. Adults pay $40, children (3-12 years) and older people (60+) pay $25.
The Private Capsule, which allows you to enjoy a private flight at the Omni-Theatre with your friends or family, starts at $1500. Also, you can customize your experience with different themes and packages, such as dining, champagne, and birthdays.
5. Haw Par Villa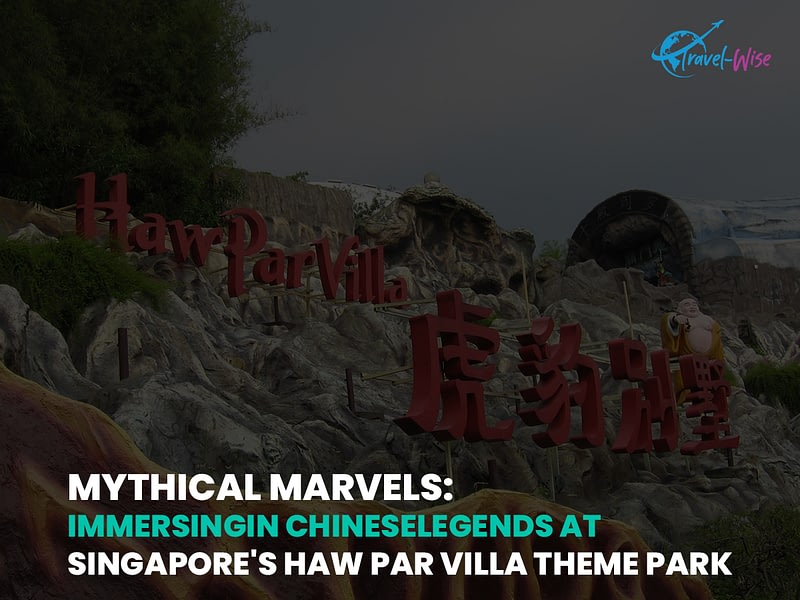 This is the best theme park for people fascinated by Chinese mythology. A fascinating Chinese legend and hero inspired Haw Par Villa at 262 Pasir Panjang Road. This park is named after the Au brothers, who made their fortune selling Tiger Balm, a medicinal product.
The park has a beautiful collection of numerous concrete figures and vivid plaster. The figures depict several iconic characters and legendary stories, like the Monkey God's journey, the White Snake's tragic story, and the celebrated Wu Song. Other attractions include the Ten Courts of Hell, the Nine Dragon Wall, and the Laughing Buddha Statue. The park also offers multimedia performances depicting Chinese myths and legends.
6. Wild Wild Wet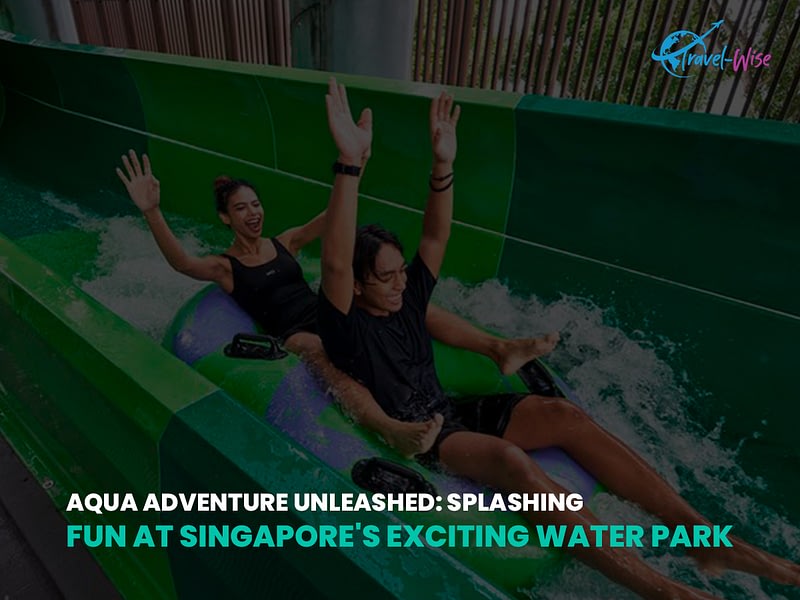 Wild Wild Wet is a tropical oasis of aquatic fun and relaxation. Wild Wild Wet offers thrilling water slides, wave pools, lazy rivers, and interactive play areas. You can hurtle down the Torpedo and Kraken Racer, drift along the Shiok River, or snorkel with dolphins at Dolphin Island.
The park also offers child-friendly slides and interactive features in its Kids Zone and adrenaline-pumping rides. In addition, Wild Wild Wet adheres to eco-conscious practices to minimize the impact it has on the environment. With its spirit of leisure, adventure, and sustainability, Wild Wild Wet remains a beautiful underwater haven. This park is located here.
A One-Day Ticket and Time Capsule Ticket cost $40 for adults, $25 for children (3-12 years of age), and $60 for older people.
7. Legoland Malaysia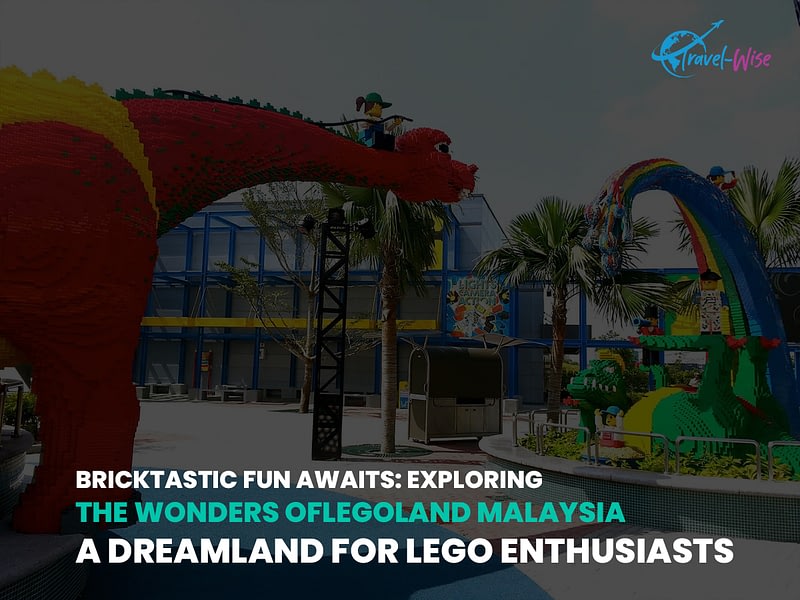 It is only 50 minutes from Singapore, but Legoland Malaysia offers live performances, thrilling rides, and water slides. The park has different regions for kids of different ages, such as Duplo Playtown for toddlers and Lego Technic for older kids. There is also an engineering workshop where kids can build robots. It can be found at 7 Jalan Legoland, Johor Bahru.
Various themed zones are available at the park, including Lego City, Lego Technic, and Land of Adventure. The interactive attractions, exhilarating rides, and live performances in these zones never amaze me. Legoland Malaysia encourages children to exercise their problem-solving skills, creativity, and teamwork through play. There is no wonder why Legoland Malaysia is one of the most beloved destinations in the world because it exemplifies LEGO's colorful world and commitment to bringing imagination to life.
Legoland Malaysia Ticket Price
One-Day Combo Tickets cost $63.00 for adults and $75.50 for children, including access to the theme park and aquarium. A one-day Triple-Park Ticket at Legoland Malaysia costs $235 for adults and $194 for children.
An adult Triple-Park Ticket includes admission to the theme park, water park, and aquarium for two consecutive days for $335, and a child Ticket costs $285.
8. Universal Studios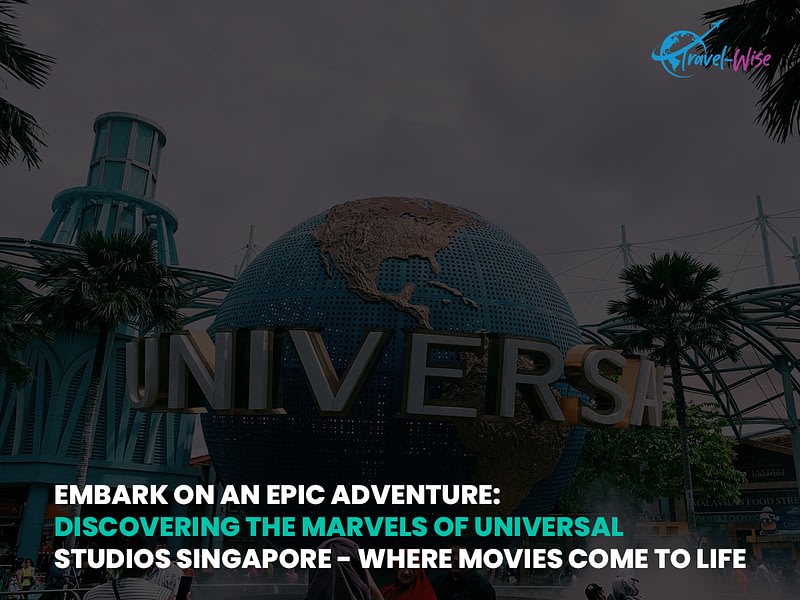 Universal Studios offers several attractions, such as Ancient Egypt, Lost World, Madagascar, Hollywood, and New York. There are roller coasters, Jurassic Park Rapids, the Revenge of the Mummy, and Transformers 3D Battle at 8 Sentosa Gateway. Kids can spend their lives meeting favorite characters like Shrek, Gru's pesky minions, and Frankenstein's monster. You can end the day by watching a beautiful fireworks display. The Universal Studios Singapore is located at 8 Sentosa Gateway Singapore 09.
Universal Studios Ticket Price
Ticket prices for 1-Day tickets that cover rides and attractions in the park start at $81 per adult and $61 per child. You can also purchase a Universal Express Ticket for $110 for adults and $90 for children. This includes admission and express access to most rides and attractions. A VIP Experience Ticket includes admission, express access, a guided tour, and other benefits for $298 per adult and $228 per child.
Start Planning Your Trip
Are you ready for an unforgettable adventure to Singapore's best theme parks? Now is the perfect time to plan your trip and make the most of your visit! Our article about Singapore's theme and amusement parks can help you plan your trip. From thrilling rides to enchanting shows, there is something for everyone to enjoy!
But wait, it gets even better! To simplify your trip-planning journey, we have an itinerary generator to help you create a customized trip outline. we'll provide you with a community personalized itinerary. Our trip planner is for everyone, whether you want adventure or magical experiences with your family.