This travel wiki page of Anguilla will help guide travelers with quick and relevant information to consider when planning and visiting the country. It is difficult to find all the relevant information on Anguilla culture, safety, travel restrictions, and things to do, so we summarize it all here. If anything is stale or outdated, please let us know! Let's dive in and explore more high-level information as an Anguilla trip planner.
Last updated June 25th of 2023.
National Information & Culture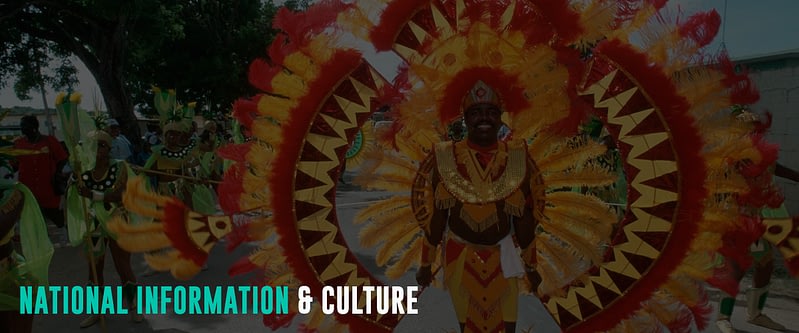 Anguilla is a self-governing British Overseas Territory in the eastern Caribbean at the most northern Leeward Islands in the Lesser Antilles. It also lies east of Puerto Rico, the Virgin Islands, and north of Saint Martin. The territory consists of the main island of Anguilla, with many much smaller islands and cays with no permanent population. The Valley is the capital, while the official currency is East Caribbean Dollar (XCD).
The economy primarily relies on tourism, offshore financial services, and fishing. Despite being a tiny British Overseas Territory, Anguilla is known for its stunning beaches, crystal-clear turquoise waters, and warm hospitality.
The culture of Anguilla is a vibrant blend of African, British, and Caribbean influences. Music plays a central role in Anguillian culture, with genres like soca, reggae, and calypso filling the air during festivals and celebrations.
While Anguilla welcomes visitors with open arms, a few cultural nuances may surprise tourists. Anguilla operates on "island time," characterized by a laid-back and unhurried pace of life. They also observe a strong tradition of rest and worship on Sundays. Most businesses, including shops and restaurants, close for the day, allowing locals and visitors to enjoy family time, attend church services, or relax on the beach. Make sure to plan your activities accordingly.
Visit Anguilla's Official Tourism Website for more tips and information when planning your trip.
Special Travel Considerations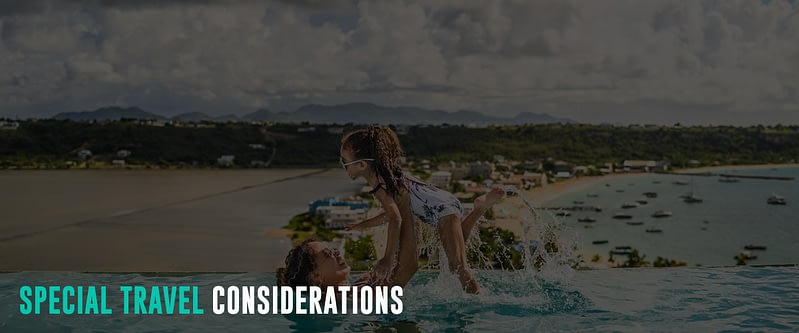 Each country and destination has rules and regulations that every traveler must consider. Hence, check the following considerations for hassle-free travel to Anguilla.
Covid-19 Policy
Starting October 1, 2022, Anguilla no longer has Covid-19 requirements for all visitors to the country. This applies to all ports of entry on Anguilla. However, the Covid-19 policy of Anguilla may vary over time with the evolution of the pandemic. Therefore, monitor the latest Covid-19 entry requirements when planning your trip. Travelers can also check the I Visit Anguilla portal for updates.
Travel Insurance
While travel insurance is not mandatory to enter Anguilla, it is advisable to have one that covers emergency medical treatment, including Covid-19, repatriation, and evacuation. Travel insurance can protect you against the inconvenience of injury, medical emergencies, theft, and flight cancellations. In addition, it is comprehensive protection in case anything goes wrong with your trip.
Visa Information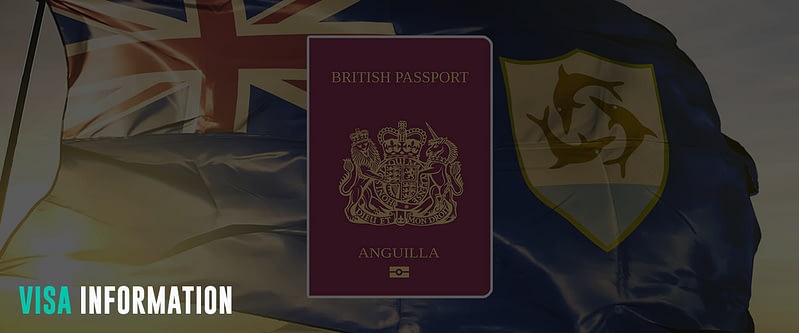 Nationals from 117 countries and territories must apply for appropriate visas to enter Anguilla. They can apply for an eVisa in three steps, subject to visa and processing fees. Processing time is 15-20 business days. However, expect some delays sometimes, so adjust accordingly.
Residents of the countries not on the list are visa-free to Anguilla for a maximum of 90 days. Travelers can also check here if they will need a visa to Anguilla. In addition, holders of a valid UK, US, or Canada visa or residence permit do not need to apply for a visa to Anguilla. A valid UK, US, or Canada visa or residence permit and a valid passport can be used to enter Anguilla.
Departure Tax
All persons leaving Anguilla must pay the departure tax. The airport departure tax is $28 for 12 years and older, $15 for children between 5-11, and $3 for 2-4 years. For passengers going to St. Martin (French side), the port departure tax is $28 for 12 years and older, $15 for 5-11 years old, and $3 for children 2-4 years old. Meanwhile, travelers to St. Maarten (Dutch side) must pay a departure tax of $36 for 12 years and older, $23 for ages 5-11, $11 for ages 2-4, and $8 for 0-1 years old.
All departure tax must be paid in cash, while the ferries to St. Maarten also accept credit card payment.
Popular Attractions
Like the rest of the Caribbean islands, the biggest attraction in Anguilla are the white powdery sand beaches, clear waters, and tropical climate. Not to mention the fish-filled coral reefs and wrecks.
Shoal Bay East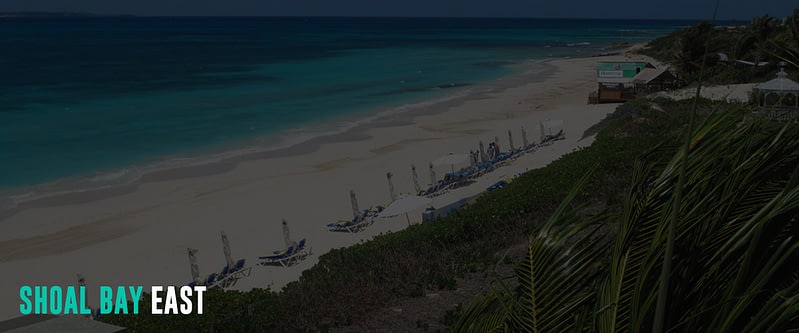 Shoal Bay East is a stunning and highly regarded beach in Anguilla, considered one of the best in the Caribbean. It features a vast stretch of brilliant white sand and clear turquoise waters, perfect for swimming and snorkeling. Moreover, Shoal Bay has vibrant coral gardens and rich marine life.
The beach remains blissfully peaceful and uncrowded, allowing visitors to enjoy its beauty without disturbance. Along the shore, there are upscale properties as well as beachside restaurants. So, immerse yourself in the idyllic charm of Shoal Bay East and indulge in its pristine beach, sparkling waters, and mesmerizing underwater world.
Sandy Island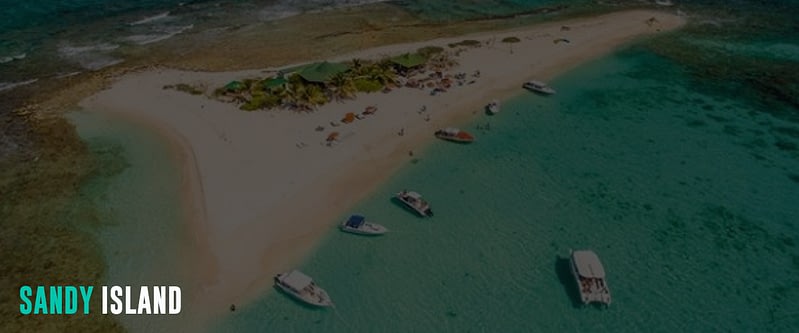 Offshore Sandy Island is a popular day trip destination for scuba divers and snorkelers. Sandy Island stands out as a tiny sliver of sand where visitors can relax on the beach, rent sun loungers and umbrellas, and enjoy a meal at the on-site restaurant. Sun loungers are available for rent, but snorkeling gear can be obtained from Sandy Ground if needed. Sandy Island also features a restaurant that serves delicious barbecued lobster, chicken, ribs, and island-inspired cocktails.
Trips to Sandy Island depart from the pier at Sandy Ground, and the boat ride to the island takes approximately 10 minutes, with opportunities to spot sea turtles.
Prickly Pear Cays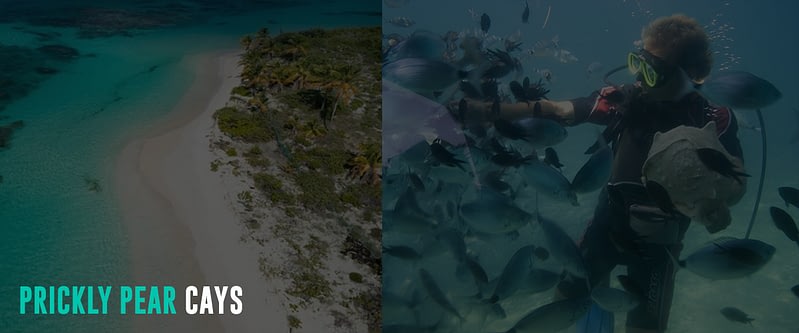 Prickly Pear Cays is a popular destination for scuba diving and snorkeling day trips. At the same time, Prickly Pear can become crowded when visitors from nearby St. Martin/St. Maarten arrives; it offers a sublime beach, turquoise waters for swimming and snorkeling, and a line of sun loungers and umbrellas along the soft sands. Aside from the water and beach activities, visitors to Prickly Pear can hand-feed the friendly yellow and gray bananaquits, which will perch on your outstretched hand.
A restaurant on the island serves fresh seafood and refreshments, adding to the overall experience. In addition, snorkeling gear rentals are also available on the island.
Trips to Prickly Pear Cays depart from Sandy Ground.
Sandy Ground Bay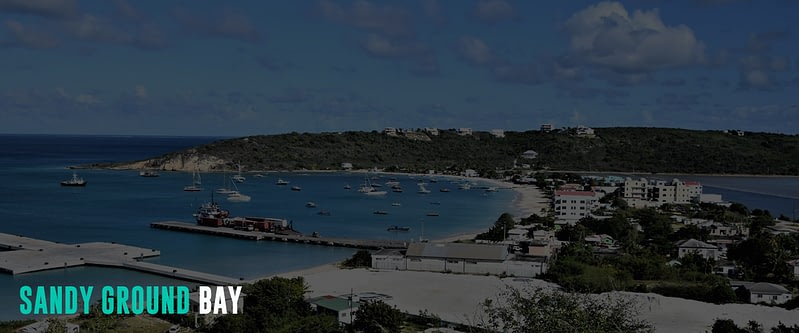 Sandy Ground is a fishhook-shaped bay that serves as the main port of entry for yachts in Anguilla. Its village is not only a great place to experience the local island vibe but also offers a vibrant nightlife. Additionally, the village hosts many onshore activities during the three-day Anguilla Regatta in May, with entertainment at family-owned restaurants and other venues.
The golden-sand beach in Sandy Ground is calm, shallow, and devoid of coral, making it ideal for swimming and splashing around. Snorkeling enthusiasts can explore the rocky northern end, known for its sea turtles. The beach bars and restaurants here are popular gathering spots, especially on weekends when live bands often perform. In addition, birdwatchers will appreciate Road Salt Pond behind the village, where birds like egrets, stilts, and herons can be observed.
Sandy Ground Beach is also where the boat tender departs for Sandy Island and Prickly Pear Cays.
Meads Bay Beach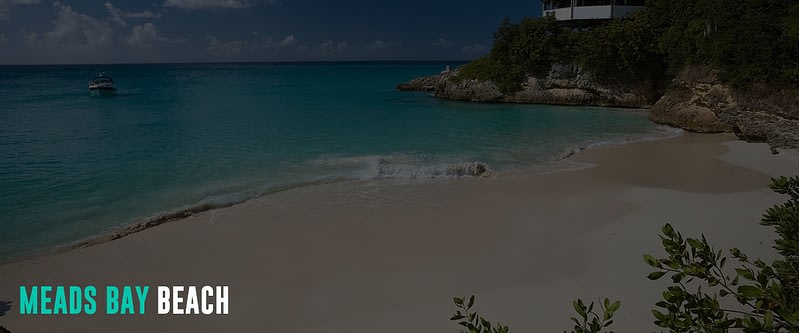 Meads Bay, on the west end of Anguilla, is one of the island's most popular beaches. Stretching for one-and-a-half kilometers, this stunning beach boasts white sand and tranquil waters, perfect for swimming and refreshing dips. The sand's soft, finely ground flour-like texture invites visitors to dig their toes in and relax.
Along the shore, luxury villas and resorts are nestled amidst the tropical foliage, offering a serene and picturesque setting. Visitors can rent beach chairs and umbrellas to enjoy their time by the luminous blue sea fully.
Meads Bay is also a haven for beach lovers and a culinary delight. The beach is home to some excellent restaurants, including the renowned Blanchard, one of the best fine-dining establishments in the Caribbean.
Rendezvous Bay Beach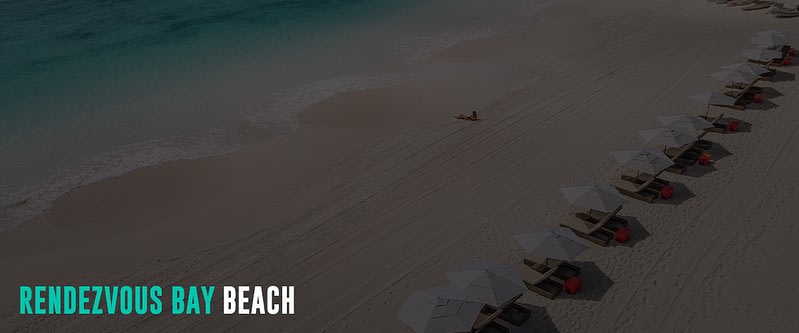 Rendezvous Bay Beach is a vibrant and picturesque four-kilometer crescent of powdery sand and sparkling waters. Its calm and shallow coastline makes it an ideal destination for families with children, sunbathers, swimmers, and shell collectors. The beach offers stunning views of Saint Martin and is particularly enchanting during a sunset stroll. For those seeking a livelier atmosphere, the western end of Rendezvous Bay is the place to be, where fun beach shacks and vibrant spots serve refreshing drinks.
Little Bay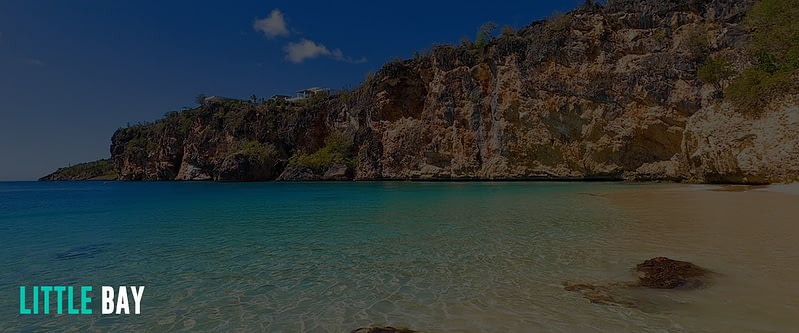 Little Bay is a horse-shoe-shaped beach within Crocus Bay on the western side of Anguilla. It is a hidden gem among Anguilla's secluded beaches, offering excellent swimming, snorkeling, and breathtaking sunsets. Accessible only by boat, Little Bay is also a truly idyllic and romantic destination.
The bay's crystalline waters and calm conditions are ideal for swimming and snorkeling. With masks and snorkel gear, visitors can easily spot various brightly colored marine creatures, including eels, parrotfish, and stingrays. For the more adventurous, swimming to Jumping Rock is an exciting opportunity to leap into the turquoise waves. While on land, watch for adorable wildlife, such as crabs and iguanas, adding an extra touch of nature's beauty to your visit.
Stoney Bay Marine Park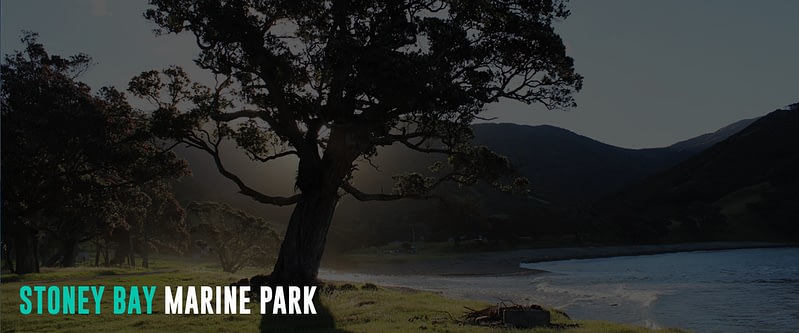 Anguilla offers an exciting diving experience with its double reef system and diverse coral formations. The island is renowned for its intentionally sunken ships, which have transformed into thriving artificial reefs, attracting a rich marine life.
Stoney Bay Marine Park stands out among Anguilla's seven underwater marine parks. Exploring the Stoney Bay Marine Park allows divers to encounter fascinating remnants of the El Buen Consejo, an 18th-century sunken Spanish galleon, including cannons, anchors, and medallions. Moreover, this underwater park has gained recognition and is open to certified scuba divers.
Divers can also expect encounters with various marine species, such as turtles, garden eels, stingrays, barracudas, and sharks, at different dive sites around the island.
Fountain Cavern National Park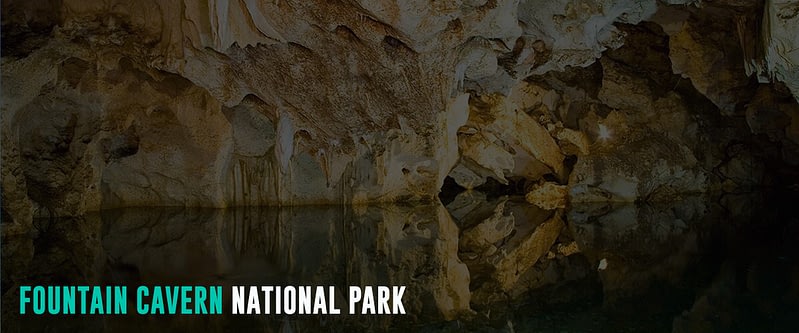 The Fountain Cavern near Shoal Bay is a beautiful archaeological site and a must-visit attraction in Anguilla. Descending 15 meters underground, this natural wonder reveals two freshwater pools and numerous Amerindian petroglyphs dating back to 900 A.D. It has a remarkable stalagmite carved in the likeness of "Jocahu," the supreme God of the Taino Indians, and offers a glimpse into Anguilla's rich indigenous history.
The site is also known as "the Fountain" due to the fresh drinking water that has sustained generations of inhabitants.
The Valley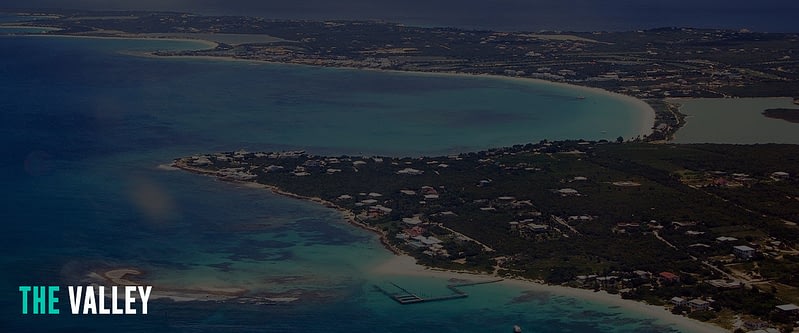 The Valley serves as the capital and central hub of Anguilla. Travelers can explore the Anguilla National Trust and learn about the island's cultural and natural history. They can also grab a map for the free self-guided Anguilla Heritage Tour and discover fascinating sites. A highlight of the Heritage Trail is Wallblake House, an impressive plantation home built in 1787.
Art enthusiasts will delight in the Loblolly Gallery, Art Gallery, and World Art and Antiques Gallery, which showcase a diverse range of modern art collections. For panoramic views of The Valley and Anguilla, visit the top of Crocus Hill, the island's highest point.
Families visiting The Valley can engage in exciting water activities at Anguilla Watersports, such as exploring the largest inflatable aqua park in the Caribbean. Visitors can also take kitesurfing lessons or rent glass-bottom kayaks and stand-up paddleboards.
When it's time to relax by the sea, head to Crocus Bay Beach, located near Crocus Hill. This picturesque beach offers soft sands, clear waters for swimming, and a beachside restaurant where you can indulge in delicious cuisine while lounging on sunbeds.
Heritage Collection Museum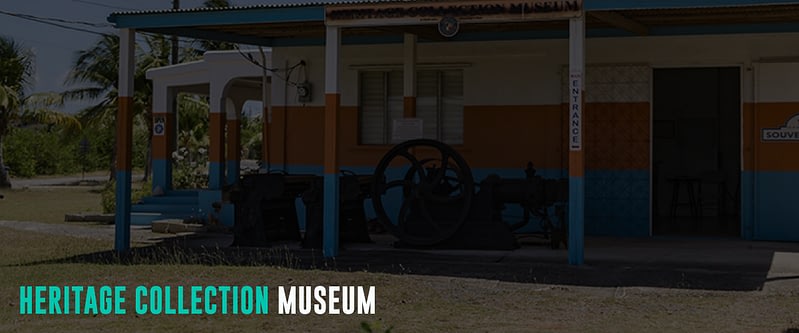 The Heritage Collection Museum is a must-visit attraction for history enthusiasts and tourists interested in learning about Anguilla's culture and origins. As the island's only museum, it showcases a diverse range of exhibits, including island artifacts, old photographs, postage stamps, and essential documents that trace the history of Anguilla from the days of the Taino people to the present. Furthermore, visitors can explore rooms that provide a well-curated timeline of events, from the ancient Arawak Indians to Queen Elizabeth II's visit in 1994 and the 2018 Calypso King.
Primary Spoken Language(s)
English is the official language in Anguilla, making communication easy for visitors. In addition, most of the population also speaks the island's own Anguilla Talk or "Anguillian" dialect, an English-lexifier Creole language.
Safety Concerns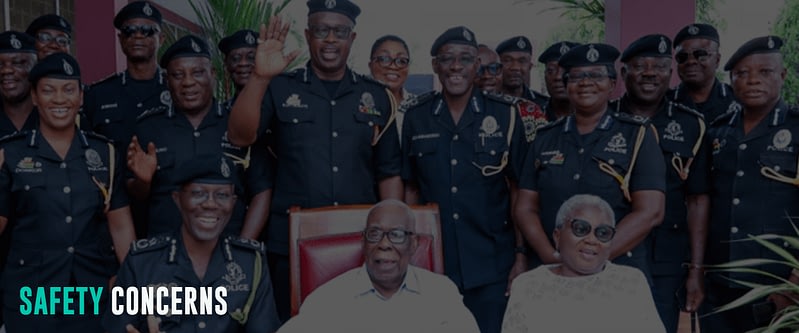 Anguilla is one of the safest travel destinations in the Caribbean, as supported by a Level 1 Travel Advisory from the US Department of State. Hence, travelers to Anguilla can exercise standard precautions when exploring the country.
The country has a low crime rate, although petty crimes like pickpocketing and theft can happen at the beach. Hence, travelers must practice basic precautions to protect their valuables. Do not leave things unattended, especially in crowded areas of the beach. Avoid walking in isolated areas at night.
Natural Disaster
It is important to note that Anguilla falls within the hurricane belt, and the official hurricane season is from June to November. While the likelihood of a direct hit by a hurricane is relatively low, there is still a risk of tropical storms or hurricanes passing nearby. Therefore, it is recommended to monitor weather updates and follow the guidance of local authorities during this period.
Budget Considerations
Anguilla is always perceived to cater only to the high-end market. But contrarily, the island boasts a fair share of relatively affordable accommodations, local diners, and activities for all types of travelers.
Accommodation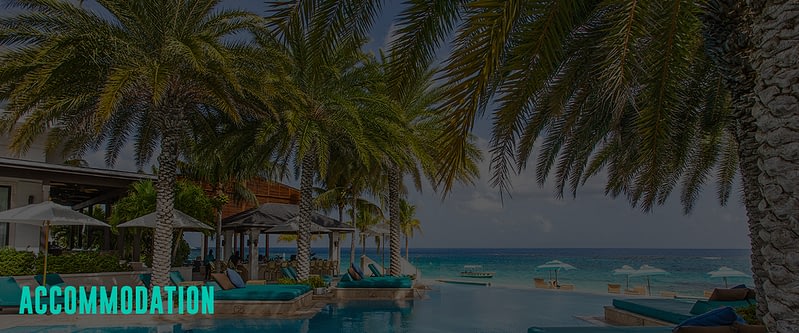 The accommodation cost in Anguilla varies according to the travel season. But generally, a private room in a guest house ranges between $50 and $70. Travelers can also find budget and two-star hotels for around $90 per night. In addition, visitors will find an entire apartment for $80.
Depending on location and amenities, visitors can enjoy the comfort of a three-star hotel for $100 or a beachfront property for $150 per night. They can also splash out on five-star hotels at $240 or a beach resort from $560.
Food
Seafood and tropical fruits are common. Eateries, diners, food trucks, and restaurants are widely available for all markets in Anguilla.
Visitors to Anguilla can have a decent local or continental breakfast between $3 and $5. They can also get a local lunch between $5 and $8, while local dinner ranges from $6 to $12. Moreover, fast-food combo meals on the island start at $10, while a three-course meal in a mid-range restaurant can cost around $70.
Attraction and Transportation
Beaches in Anguilla are generally open to the public. Hence, visitors can freely swim and soak themselves under the sun to their hearts' content. For watersports lovers, they can avail of fishing trip activities at $130, kitesurfing for $65, and take a stand-up paddleboarding lesson at $45.
Meanwhile, budget travelers can explore the island on a mountain bike at $10 per day or a scooter for $25. Likewise, visitors can rent a car starting at $40 or take a 2 hours island tour by taxi for $40.
Average Two Week Cost
Travelers on a budget in Anguilla can live with a $100 daily or $1400 for two weeks. It includes staying in guest houses, dining in local eateries, renting a bicycle for transportation, and doing all free activities.
On the other hand, mid-range travelers spend at least $160 daily or $2240 for two weeks. The budget covers staying in three-star hotels, taking occasional taxis, dining in local restaurants, and doing a few paid activities.
Lastly, travelers can enjoy luxury in Anguilla from $400 daily or $5600 for two weeks. It includes staying in a five-star hotel, splashing out on meals, and renting a car for transfers. On this budget, visitors can also avail themselves of all the paid tours and activities they want. So for them, the sky is the limit for travel.
Customs And Import Restrictions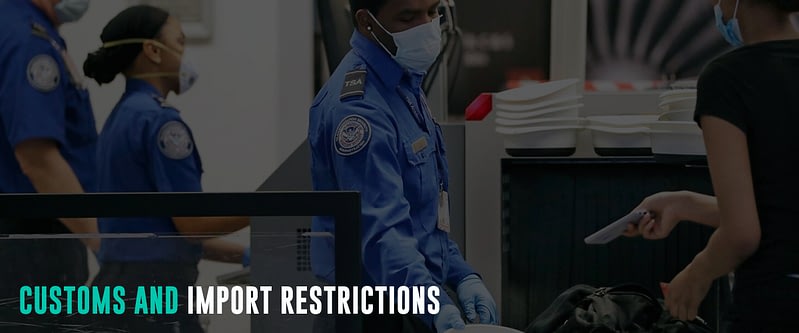 All travelers 18 years and above can enter Anguilla and bring personal belongings and other free imports as follows:
Foodstuff to a value of XCD150 ($55.50)
200 cigarettes or 50 cigars; 1/2lb or 230g of tobacco
1 Liter or 40oz of spirits; 1 Liter or 40oz of wine
170ml or 6oz of perfumed spirits; 340 ml or 12oz eau de toilette
Meanwhile, travelers under 18 years old are entitled to the following free imports:
Foodstuff to a value of XCD75 ($28)
170ml or 6oz of perfumed spirits; 340ml or 12oz eau de toilette
Importing local and foreign currency to Anguilla is unlimited and must be declared upon arrival. Consequently, the currency export is limited to the amount reported upon arrival.
Anguilla Customs Department restricts entry of live animals. Cats and dogs must have a veterinarian's good health and rabies inoculation certificates issued at the point of origin and an import permit from the Anguilla Agriculture Department.
Moreover, Anguilla Customs Department prohibits importing and exporting certain goods. These include:
Illegal drugs and narcotics
Weapons, explosives, and ammunition
Knives and deadly weapons
Animals and pets (including some forms of marine life) – unless permission has been obtained
Counterfeit money and goods
Pornographic material
Visit the Anguilla Customs Department portal for more information on import restrictions and prohibitions to the island.
Climate Considerations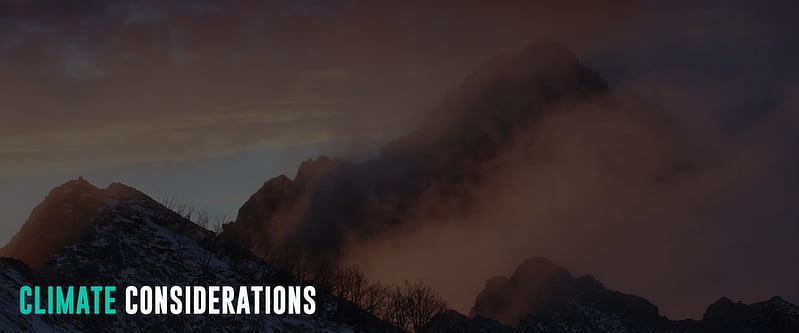 Anguilla has a pleasant tropical climate throughout the year, making it an ideal destination for beach lovers and outdoor enthusiasts. Warm temperatures, ample sunshine, and a pleasant trade wind breeze characterize it. The island experiences two primary seasons: the dry season and the wet season.
Anguilla enjoys abundant sunshine and lower humidity levels during the dry season from December to April, with February and March as the driest months. The temperatures range from around 24°C in the evenings to 29°C during the day. It is also the peak tourist season, as visitors flock to the island to escape colder climates and enjoy the pristine beaches and clear waters.
Warmer temperatures and increased rainfall characterize the wet season from May to November, with peaks between September and October. The temperatures range from around 26°C in the evenings to 31°C during the day, with higher humidity levels. The rainfall is more frequent and can be heavy at times. Rain is usually short-lived. Thus, allowing plenty of outdoor activities during this season.
However, it is essential to note that Anguilla falls within the hurricane belt, just like the rest of the Caribbean. The official hurricane season lasts from June to November, with peak season between August and October. It is recommended to monitor weather updates and follow the guidance of local authorities during this period.
Primary Transportation Options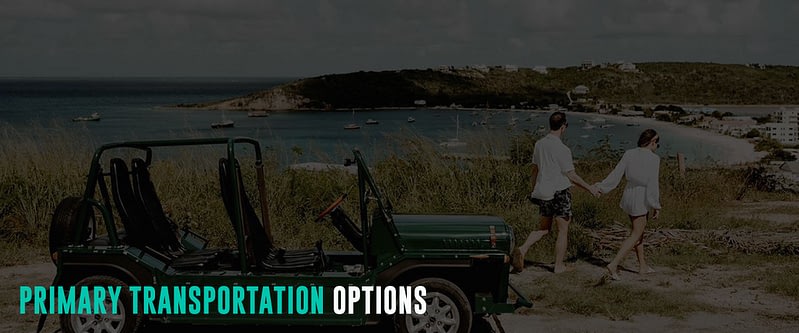 Anguilla is only 16 miles long and 3 miles at its widest. Hence, getting around the territory is very accessible, and driving from end to end can be done in approximately 45 minutes.
Air
Clayton J. Lloyd International Airport is a small international airport on the island of Anguilla, very close to The Valley, the island's capital. Getting to Anguilla is easily accessible via flights from North America, Latin America, and Europe from one of the neighboring islands. The main gateways are Puerto Rico, St. Maarten, and Antigua.
Several airlines operate regular and chartered flights to Anguilla, including the locally-based Anguilla Air Services. Other airlines to Anguilla are Air Sunshine, Seaborne Airlines, Tradewind Aviation, and Trans Anguilla Airways. Alternatively, travelers can also take specially chartered flights to and from Anguilla. Remember to set aside some cash for the airport departure tax worth $28 for 12 years and older, $15 for children between 5-11, and $3 for 2-4 years.
Boat
Several ferry companies operate between Anguilla and the neighboring Caribbean islands and territories. There are eight daily schedules of a public ferry to Marigot Bay (French side) in St. Martin.
Similarly, travelers can also take a private company ferry service from Princess Juliana Int'l Airport (Dutch Side) of St. Maarten to Anguilla. However, schedules from the Dutch side are seasonal.
Some private companies that provide charter and ferry services to Anguilla are Funtime Charters, Calypso Charters, GB Express, and Link Ferry Services.
As an alternative to direct flights to Anguilla, travelers can fly to St. Martin/St. Maarten, take a short ferry ride to the Blowing Point Ferry Terminal in Anguilla. The terminal also serves as a port to St. Barths and other private boating charters.
For travelers leaving Anguilla to St. Martin (French Side), do not forget the port departure tax of $28 for 12 years and older, $15 for 5-11 years old, and $3 for children 2-4 years old. Meanwhile, passengers to St. Maarten (Dutch Side) must pay a departure tax of $36 for 12 years and older, $23 for ages 5-11, $11 for ages 2-4, and $8 for 0-1 years old.
Taxi
The best way to get around in Anguilla is in a taxi. They are widely available from the airport or the ferry dock. Taxis in Anguilla do not have meters, and fares are fixed as posted on their published rate. Taxi fares are between $6 and $24, depending on the distance and location. Though rates are pretty expensive, taxi drivers in Anguilla make excellent tour guides. Some taxi drivers also offer tours around the island at $40 for a maximum of two hours. Furthermore, visitors can arrange all their transportation needs with a local taxi driver.
Car Rental
Anguilla has several car rental companies, both local and international, for travelers to choose from. The rental rate is as low as $40, depending on the car type and model. Alternatively, visitors can hire a bicycle or scooter to explore the island from $10 to $20 daily. The leading bike rental companies are ExoticPlus, Premier Mountain Bike Rentals, Mutiscenic Bike Rental, and Boo's Cycle Rentals. For scooters, travelers can check out A & S Scooter Rentals, On 2 Scooter Rentals, and Boo's Cycle Rentals.
In addition to car rental rates, travelers will need a valid driver's license and a temporary Anguillian driver's license. These licenses are provided through local car rental companies at $15, suitable for three days, or $25 for three months.
Anguilla is mainly flat terrain, and navigating the island is easy and convenient for travelers. Additionally, visitors can drive from one end of the island to another in approximately forty-five minutes. And take note that driving is on the left side of the road.
Start Trip Planning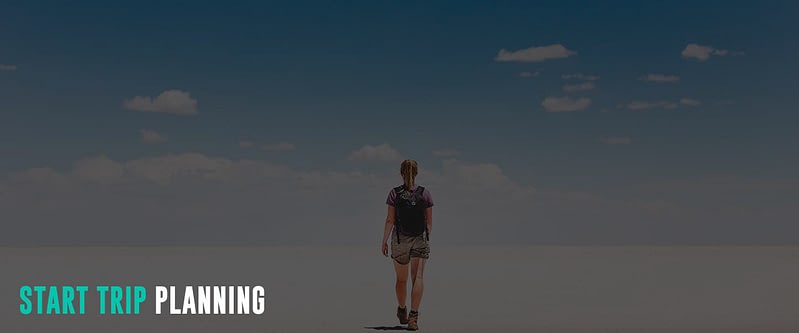 Travel-Wise is made from the ground up to help people travel more, break down the barriers that make it tough to get going, and start your journey as painlessly as possible. Bookmark our other Country Guides to help kick-start your research for future travels. We also offer templated itineraries from our staff and community that help serve as a building block for your trip plans. Alternatively, we also utilize AI to offer a way to generate itinerary ideas. This saves much time just getting you up and running with a template. From there, you can use the trip planner to create your customized itinerary, invite friends and family for collaboration, find others from Travel-Wise to join the trip, book and track important information, journal, and share your experiences at the end or along the way!