This travel wiki page of Bhutan will help guide travelers with quick and relevant information to consider when planning and visiting the country. It is difficult to find all the relevant information on Bhutan culture, safety, travel restrictions, and things to do, so we summarize it all here. If anything is stale or outdated, please let us know! Let's dive in and explore more high-level information on travel to Bhutan.
Last updated May 7th of 2023.
National Information & Culture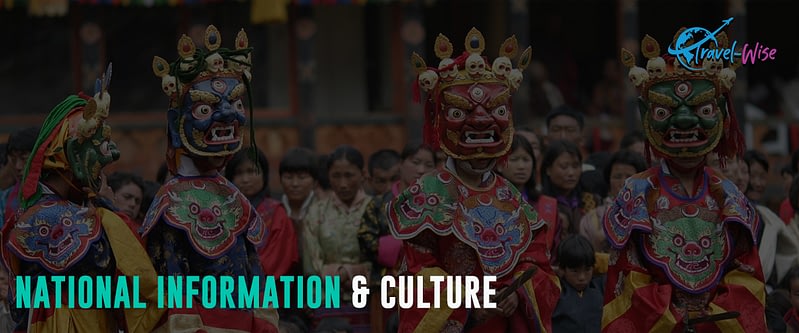 Bhutan, officially the Kingdom of Bhutan, is a small landlocked country in the Himalayan Mountains, between China to the north and India to the south. A mountainous country, Bhutan is known locally as "Druk Yul" or "Land of the Thunder Dragon." Despite being a small country, Bhutan has one of the largest water reserves for hydropower worldwide. The capital and largest city is Thimphu, and the country's official currency is Bhutanese Ngultrum (BTN).
The country is known for its picturesque landscapes, rich cultural heritage, and unique way of life – where the Gross National Happiness of its people is considered more important than the Gross Domestic Product. The Bhutanese people are warm, friendly, and deeply rooted in their traditions and culture. Bhutan's primary religion is Buddhism, and the country has many beautiful monasteries and temples that attract visitors worldwide.
The tourism industry in Bhutan is regulated to promote sustainable tourism and to preserve the country's unique culture and environment. Moreover, the Department of Tourism of the Kingdom of Bhutan promotes a "high value, low impact" tourism policy. As a result, trekking, cultural tours, and adventure sports such as rafting and mountain biking are popular tourist activities.
Visit Bhutan's Department of Tourism Website for more information and tips when planning your trip.
Local Customs
Knowing the country's customs and traditions is essential as a visitor to Bhutan. For example, removing your shoes before entering a home or temple is customary. Take off caps and hats when visiting sacred sites or meeting elders as a sign of respect. Moreover, please refrain from taking photographs of people and holy places.
When visiting temples and monasteries, dress modestly with long sleeves and cover your legs. Lastly, avoid public displays of affection while in Bhutan.
Special Travel Considerations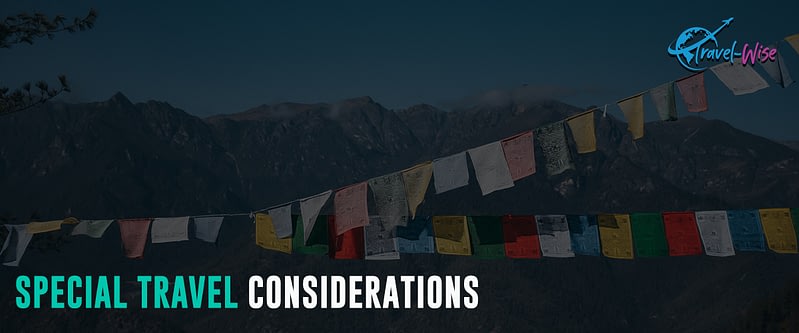 Each country and destination has rules and regulations that every traveler must consider. Hence, check the following considerations for hassle-free travel to Bhutan.
Covid-19 Policy
Starting September 23, 2022, Bhutan does not have Covid-19 vaccination or quarantine requirements for travelers entering the country. However, all guests 12 years and above may be subjected to free random RT-PCR testing at points of entry for health surveillance.
The Covid-19 policy of Bhutan may vary over time with the evolution of the pandemic. Hence, monitor the latest Covid-19 entry requirements when planning your trip.
Travel Insurance
Travel and health insurance are mandatory requirements for tourist visa applications to Bhutan. The insurance must be valid for the whole travel duration, and it is advisable to have one that covers emergency medical treatment, including Covid-19, repatriation, and evacuation. Travel insurance can protect you against the inconvenience of injury, medical emergencies, theft, and flight cancellations. In addition, it is a comprehensive protection in case anything goes wrong with your trip.
Visa Information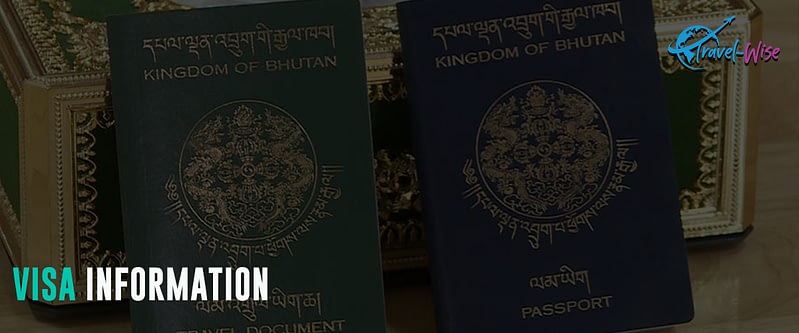 All visitors will need a visa to visit Bhutan, except for Indian nationals, who require a permit. Additionally, Bangladesh and Maldives citizens are eligible for a visa on arrival at the port of entry, while other passport holders must apply for a visa online. Although visitors from India, Bangladesh, and the Maldives can process permits or visas on arrival, they should apply online for faster clearance at the ports of entry.
Tourists to Bhutan can apply for a visa or permit online from the Department of Immigration website, subject to a $40 non-refundable visa fee. Visitors must also pay the Sustainable Development Fee (SDF) worth $200 per day for adults and 50% discount rates for children aged 6-12. Moreover, applicants must have a 6-month valid passport from Bhutan departure date, travel insurance for the whole trip, and a recent passport-size photo.
Visitors can also engage tourism service providers to process travel documents and plan a trip on their behalf.
Popular Attractions
Bhutan's topography and wilderness make for breathtaking hikes and exhilarating treks through the Himalayas, to exploring ancient monasteries and temples. Also, it is a unique travel destination that offers tranquility and intimate experience, especially with its "high value, low impact" tourism policy.
Paro Taktsang (Tiger's Nest Monastery)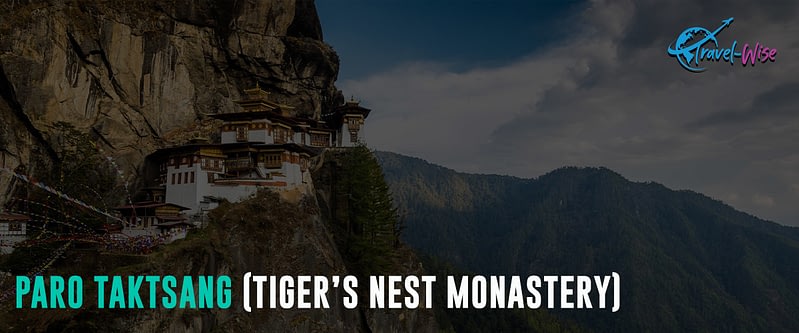 The Paro Taktsang, or Tiger's Nest Monastery, is a sacred Buddhist temple complex that clings to a cliff 3,120 meters above sea level in Bhutan's upper Paro valley. It is considered one of Bhutan's main tourist attractions and the country's cultural icon. Despite its remote location, the monastery can be accessed through three paths, including a trail passing through the pine forest decorated with bright prayer bannerettes.
The monastery features traditional Bhutanese architecture with four main temples and residential shelters, interconnected through rock stairways and wooden bridges. The monastery's interior features a gold-plated dome with flickering lights illuminating golden statues. The main shrine of the sanctuary is a prayer wheel located in the temple's courtyard, which is rotated by monks every morning at 4 a.m.
The cave in the monastery where the founder of Bhutan's Buddhism, Padmasambhava, is believed to have entered first on the back of a tiger is known as "Tholu Phuk" cave, and the one where he meditates is known as the "Pel Phuk" cave. Visitors can also explore the other accessible caves.
Visitors can embark on a three-hour trek through pine forests to reach the monastery, taking in the breathtaking views of the Paro Valley and the Himalayas. Pony rides are available until the cafeteria, after which it is a steep walk and climb to the monastery. The trail passes a chapel of butter lamps and a waterfall by the Snow Lion Cave. Aside from trekking, visitors will enjoy sightseeing and learning about the history and culture of the monastery.
Punakha Dzong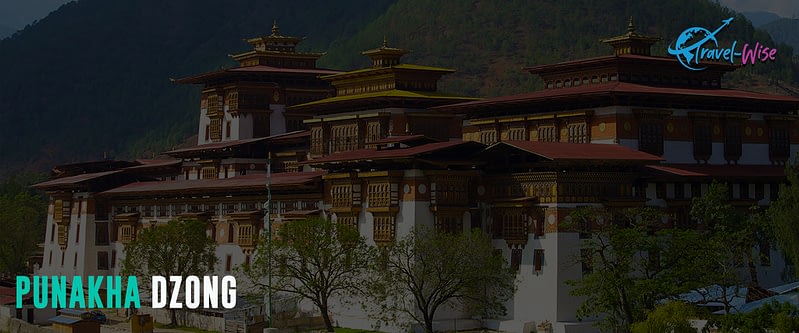 Punakha Dzong, also called Pungthang Dewachen Phodrang, is a majestic structure that serves as the administrative center of Punakha District in Bhutan. Back to 1637-38, Punakha is Bhutan's second oldest and second largest dzong, around a three-hour drive from Thimpu. The dzong (fortress) has three courtyards and houses sacred relics of the southern Drukpa Lineage of the Kagyu school of Tibetan Buddhism and the Rangjung ('Self-Created') Kharsapani, Bhutan's most treasured possession. Tourists can visit the dzong and see its unique features, such as the gold dome on the utse, the chenmo thondrol, and the captured Tibetan arms.
Punakha Dzong sits majestically at the confluence of Pho Chhu and Mo Chhu in Punakha, Bhutan's winter capital. Punakha is most visited by adventure seekers, enjoying the adrenaline rush of river rafting in Pho Chuu and Mo Chhu. Other attractions in Punakha are the longest Suspension Bridge, Namgyal Chorten, and Chimi Lhakhang, the Divine Madman's fertility temple.
Dochula Pass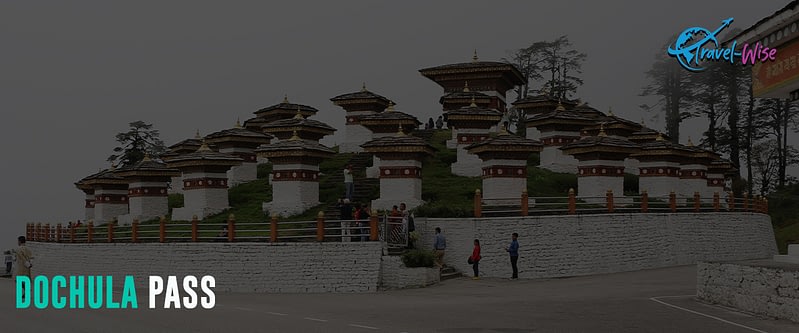 The Dochula Pass is a mountain pass between Thimphu and Punakha in Bhutan. It is a historical landmark built to honor the bravery and sacrifices of the fourth king and the soldiers who perished during the battle against Assamese insurgents in 2003. It features 108 chortens located on a verdant hillside at 3,100 meters. They each have imprints of Buddha and religious texts inscribed on the surface. The chortens were built in three layers and were completed in mid-June 2004.
On a clear day, visitors can enjoy panoramic views of mountain peaks, including Masaganang, Kangphugang, Tsendagang, Jejegangphugang, and Terigang. Activities include exploring the surrounding forests through mountain biking and trekking or having a family picnic. Visitors can also visit the Druk Wangyal Lhakhang, a monastery built in honor of the fourth Druk Gyalpo, Jigme Singye Wangchuck, and the Royal Botanical Park adjacent to the pass.
The pass is a must-visit for anyone seeking to experience Bhutan's spectacular mountain views and unique culture.
Phobjikha Valley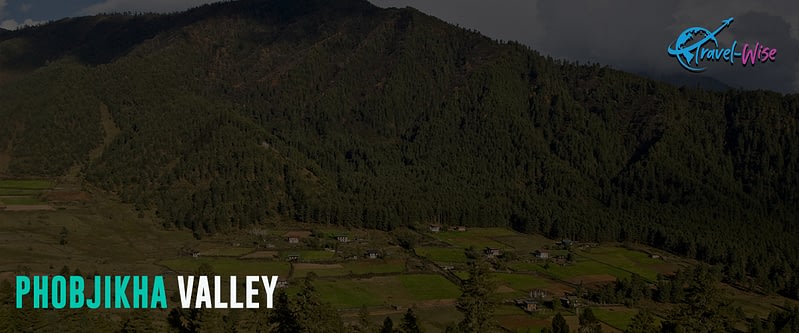 Phobjikha Valley, or Gangtey Valley, is a picturesque U-shaped glacial valley at 3000 meters altitude in central Bhutan. The valley is home to the impressive ancient Gangtey Goemba/Monastery and the black-necked cranes that visit from the Tibetan Plateau during winter. The valley is also rich in faunal biodiversity and is a protected area managed by the Royal Society for the Protection of Nature.
Tourists can enjoy the Tsechu and Crane Festivals in the Gangtey Goemba courtyard, explore the multiple hiking trails, and visit other attractions such as the Wangmo Hand-Woven Carpet Factory. The valley is also home to muntjacs, wild boars, sambars, serows, Himalayan black bears, leopards, and red foxes. Phobjikha Valley is a must-visit destination for nature enthusiasts and those seeking a unique cultural experience.
Royal Manas National Park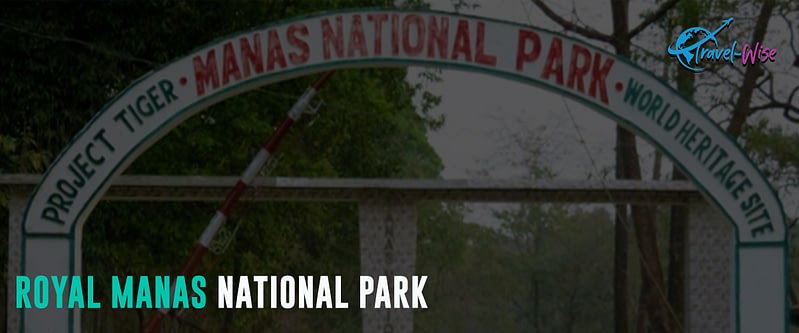 The Royal Manas National Park (RMNP) is the oldest nature preserve and the most biologically diverse in the Kingdom of Bhutan. The park features hundreds of rare animal and plant species and over 365 bird species. It is home to the Bengal tiger, Indian rhinoceros, Asian elephant, clouded leopard, Gangetic dolphin, and the rare Golden Langur.

Visitors can stay in eco-friendly log cabins, trek on hiking trails that lead to salt licks, boat ride to the Manas River, and participate in a tropical safari on the back of an elephant. Tourists can also experience the Khengpa people's unspoiled culture by attending cultural performances, eating traditional meals, and playing local sports.
The Royal Manas National Park makes it to the UNESCO World Heritage Site tentative list due to its outstanding universal value.
Jigme Dorji National Park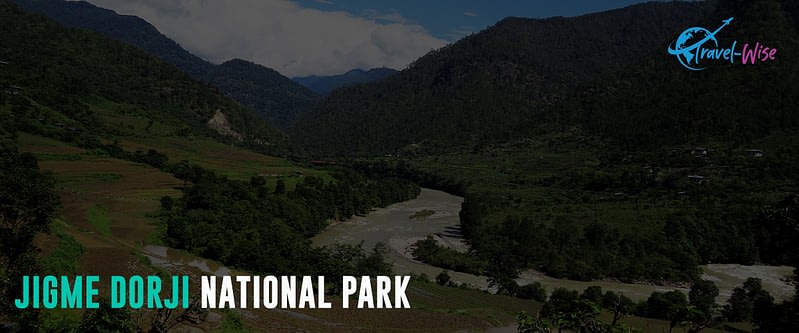 Jigme Dorji National Park is a vast national park in Bhutan that covers almost the entire Gasa District and parts of Thimphu, Paro, Punakha, and Wangdue Phodrang Districts. It is the second-largest national park in Bhutan and is famous for its wildlife and cultural significance.
The park is home to numerous endangered species, such as the clouded leopard, snow leopard, Bengal tiger, Himalayan blue sheep, black musk deer, Himalayan black bear, red panda, and takin, as well as other mammals and over 300 birds species. It is the only park in Bhutan where the national animal (takin), flower (blue poppy), bird (raven), and tree (cypress) exist together. Moreover, the park is also home to Mount Jomolhari and Mount Jitchu Drake, worshipped as homes of the local deity, and the Lingshi Dzong and Gasa fortresses Dzong, which are sites of historical importance. The sources of four major rivers, Pachhu, Wangchhu, Phochhu, and Mochhu, also lie within the park.
There are many activities for tourists, such as trekking, camping, bird-watching, and wildlife photograIn addition, phy. In addition, Jigme Dorji National Park is on the tentative list of UNESCO World Heritage Sites.
Sakteng Wildlife Sanctuary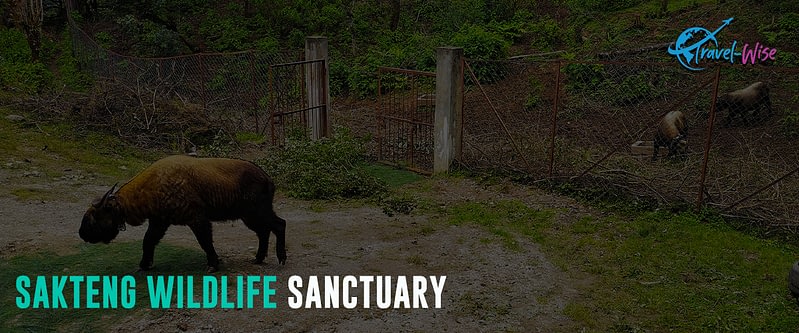 Sakteng Wildlife Sanctuary (SWS) is a national park in Bhutan that protects several endemic and globally threatened species, such as the eastern blue pine, the black-rumped magpie, and the endangered Himalayan red panda. It has three ranges: Sakteng, Merak, and Joenkhar. Sakteng Range is the most significant and forms part of the ecoregion of the Eastern Himalayan subalpine conifer forests.
The sanctuary is also famous for its unique semi-nomadic Brokpas people and its rich floral diversity, including 35 Rhododendrons, 203 tree species, 20 mammals, and 137 bird species. Moreover, it is home to diverse fauna and endangered wildlife, such as red panda, Himalayan serow, wild dog, goral, leopard, capped langur, Himalayan black bear, musk deer, and jungle cat. The sanctuary is also believed to be the home of the migoi, a yeti-like cryptid.
There are many activities for tourists, such as trekking, camping, bird-watching, and nature trails. Nearby attractions include the Trashigang Dzong and the Yonphula Centenary College.
Sakteng Wildlife Sanctuary is on the tentative list of UNESCO World Heritage Sites.
National Museum of Bhutan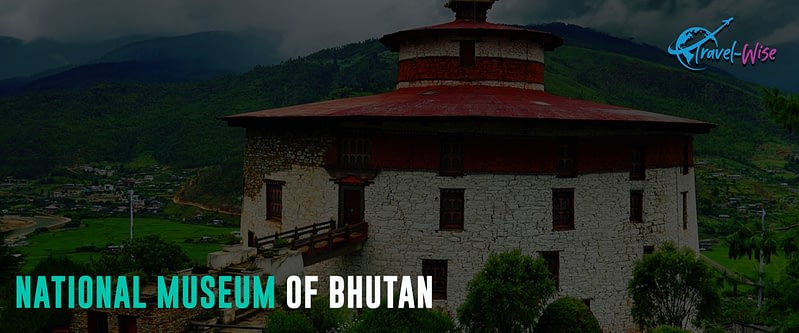 The National Museum of Bhutan is a cultural museum located in the town of Paro in western Bhutan. Established in 1968, it is housed in the renovated ancient Ta-dzong building above Rinpung Dzong. It contains some of the finest specimens of Bhutanese art, including masterpieces of bronze statues and paintings. The museum has over 3,000 works of Bhutanese art, covering over 1,500 years of Bhutan's cultural heritage, making it a major attraction for local and foreign visitors. The unusual round building is said to be shaped like a conch shell, with 2.5m-thick walls.
Visitors can explore exhibits on Bhutanese dress, Bhutan's ties with Tibet, and displays on the four schools of Tibetan Buddhism, among others. Cameras are prohibited inside the museum, but visitors can photograph the ta dzong and surrounding grounds.
After visiting the museum, tourists can enjoy a 4km loop into the Dop Shari valley, walk down a path from the museum to the dzong and back to the town, or start an excellent hike to Zuri Dzong from just above the museum. There are also more exhibits on display in an adjacent annex.
Bumdeling Wildlife Sanctuary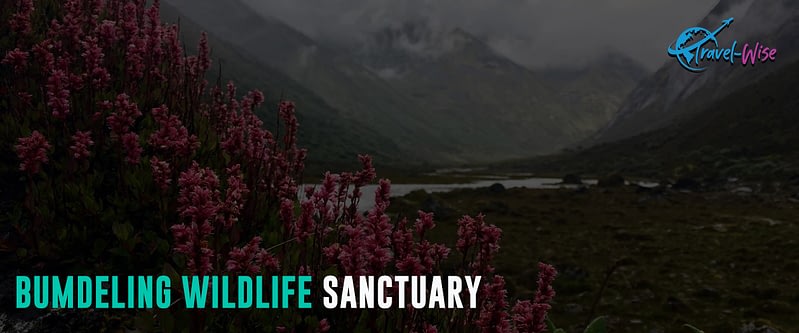 The Bumdeling Wildlife Sanctuary (BWS) in northeastern Bhutan is a protected area with diverse flora, fauna, and scenery, including alpine lakes and the Bumdeling Valley. The sanctuary's area varies in altitude between 1,500 and 6,000m and has been identified as an Important Bird Area by BirdLife International. BWS is one of the two significant winter roosting habitats for the globally endangered Black Necked Crane. It is also home to Ludlow's Bhutan Swallowtail, the only endemic butterfly in Bhutan and the world.
Bumdeling has rich and diverse flora and fauna, including endemic and endangered species. Some of the wildlife in Bumdeline are the royal Bengal tiger, snow leopard, red panda, Himalayan musk deer, rufous-necked hornbill, chestnut-breasted partridge, wood snipe, and palla's fish eagle. Among the protected plants in BWS are the Himalayan yew and Blue poppy, and endemic species of plants like east Himalayan pine, rhododendron kesangii, rhododendron Bhutanese, and Rhododendron flinckii.
Visitors can enjoy the scenic surroundings and cultural and religious sites like Singye Dzong, Risumgonpa, Pamaling, Dechenphodrang, Gonpa Karp, Lhakhang Karp, and Sangay Lodrou. The sanctuary also provides opportunities to learn about local practices such as producing Dapa (wooden bowl), Desho (handmade paper), Thangka (Buddhist Painted scrolls), and bamboo belts.
Bumdeling Wildlife Sanctuary is on the tentative list of UNESCO World Heritage Sites.
Tamzhing Monastery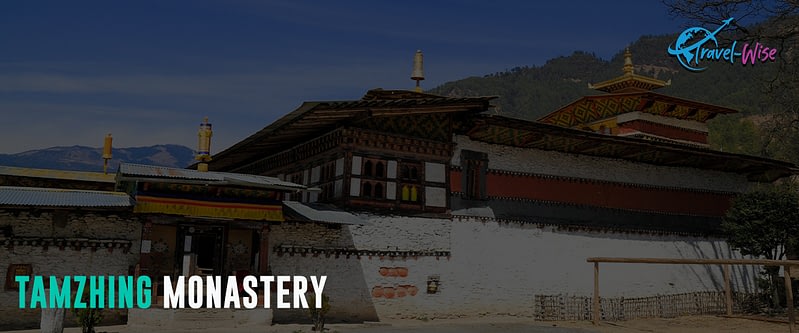 Tamzhing Lhündrup Monastery is a Nyingma gompa in Bumthang District, Bhutan. It is a significant site due to its connection to Pema Lingpa, a revered saint in Bhutanese Buddhism. The temple and monastery are currently the seats of Sungtrul Rinpoche, the current speech incarnation of Pema Lingpa. Today, Tamzhing Monastery is the center of religious services and education for young monks in Bhutan.
Tamzhing consists of a temple and vihara, with over 95 Buddhist monks in attendance. Tamzhing is also famous for its historical, spiritual, and cultural significance, as it maintains the traditions of Vajrayana Buddhism.
Visitors can enjoy the masked dances and observe the architecture of the temple and vihara, including a long pathway leading to the entrance, the main altar with three seats or thrones, and an inner sanctuary containing a statue of the Goyen Rinpoche.
Due to its cultural importance and outstanding universal value, Tamzhing Monastery is on the tentative list of UNESCO World Heritage Sites.
Primary Spoken Language(s)
Bhutan's national language is Dzongkha, used in the government and education. Aside from Dzongkha, Bhutan has 18 other languages throughout the country. English is also widely spoken and is the language of instruction in schools, along with Dzongkha. Additionally, many Bhutanese people speak Hindi or other languages from the neighboring countries of India and Nepal.
Safety Concerns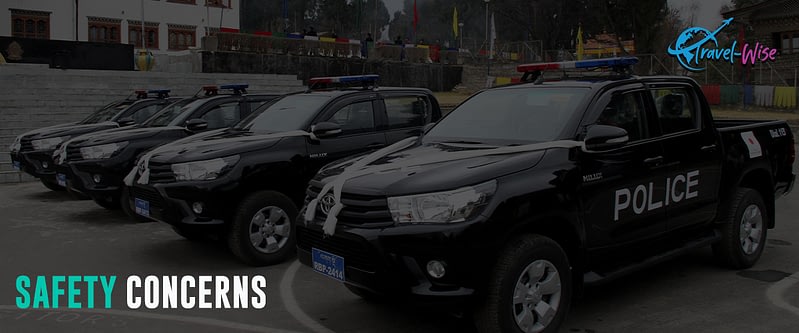 Bhutan is a safe tourist country, ranking 19th out of 163 countries on the 2022 Global Peace Index. Also, Bhutan has a Level 1 Travel Advisory from the US Department of State. Hence, travelers in Bhutan can take standard precautions when exploring the country.
Bhutan has a very low crime rate, and violent crimes are rare. However, petty crimes such as theft, pickpocketing, and bag snatching happen sometimes. Hence, travelers should take care of themselves and their belongings.
In emergencies, dial 112 for medical assistance, 113 for police, and 999 for disaster communication.
Natural Hazard
Bhutan is a mountainous country with landslides and flooding, especially during the monsoon season from June to September. Such disasters can affect transport and other services. Thus, travelers must check with their tourism services provider for possible disruptions when planning their trip and itinerary.
Health
Bhutan has a history of dengue and malaria outbreaks. Hence, travelers must consider taking medicine to prevent malaria. Also, use insect repellant and stay in an insect-proof accommodation.
Rabies and dog attacks are other minor health concerns for tourists in Bhutan. Many stray dogs freely roam around the city. Although the dogs keep their distance, dog attacks happen sometimes. Therefore, travelers are advised not to feed or pat stray dogs and to take care of themselves around them.
Local Laws
The Kingdom of Bhutan prohibits the export of all valuable artifacts and antiques. Likewise, taking photographs and filming such items are illegal.
All Bhutan treks must be supervised and operated by an accredited tourism service provider and guide. Likewise, visitors entering national parks, nature reserves, and wildlife sanctuaries must apply for park permits.
Lastly, visitors must know that hunting and fishing are illegal in most areas of Bhutan.
Budget Considerations
Upon re-opening on September 23, 2022, traveling to Bhutan comes with a hefty price. The country implemented the "high value, low impact" tourism policy by increasing the Sustainable Development Fee (SDF) to $200 daily per person. The goal is to maximize the financial benefits of tourism while minimizing the environmental and cultural impact. It also aims to preserve the kingdom and its priceless assets from mass tourism and continue to offer guests tranquility and an intimate experience. Hence, SDF is a significant additional cost for every tourist to Bhutan.
Accommodation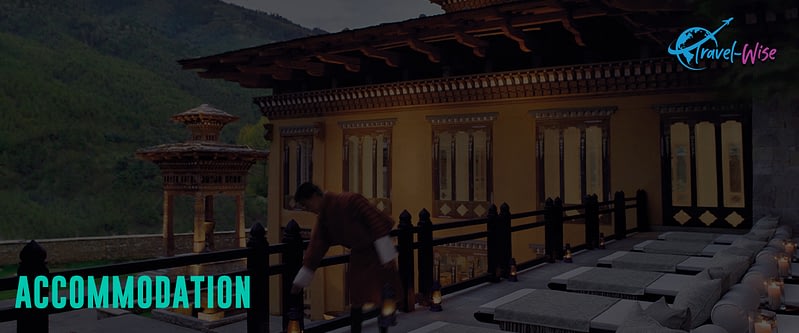 Accommodations in Bhutan vary from luxurious five-star hotels to cozy homestays in a traditional village setting. Depending on the location, amenities, and travel season, visitors can stay between $17 and $70 in homestays. There are also several three-star hotels for as low as $40 per night. Meanwhile, travelers wanting more comfort can stay at four-star hotels for $90 and around $320 for five-star hotels. Most accommodations and hotels in Bhutan come with a complimentary breakfast.
Food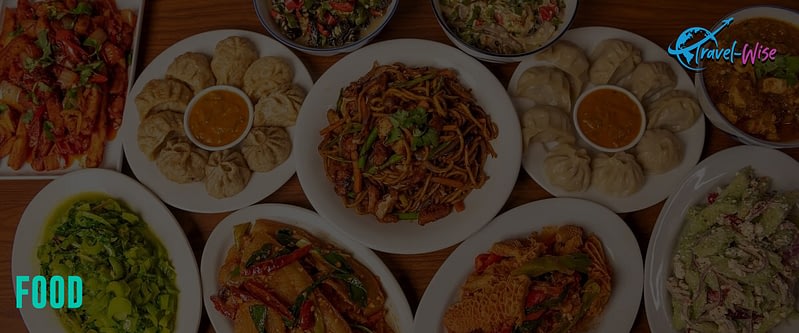 Foods in Bhutan are cheap for as low as $2.50 per meal in local markets and diners and $3 for fast-food value meals. Travelers can also get a decent meal of authentic Bhutanese cuisine from $4 to $5 or a three-course dinner for $10.
Attractions and Transportation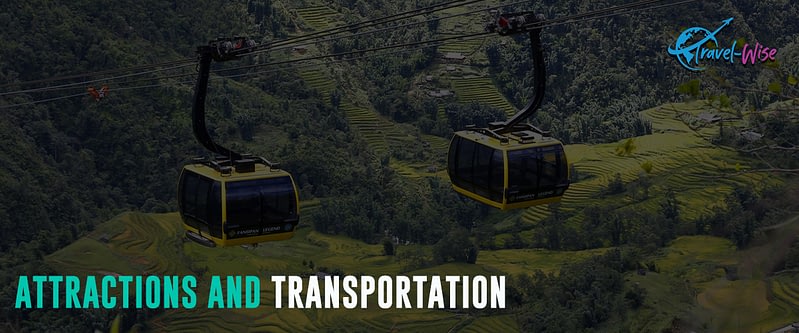 Admission fees to most monuments and sacred sites like Simtokha Dzong, Buddha Dordenma Statue, and many others are free, while some charge between $1.25 and $24.50. For example, the entrance ticket to the famous Buddha Dordenman in Thimpu is $12.25, while the Taktsang (or Tiger's Nest Monastery) is $24.50. In addition, all Bhutan treks must be operated or supervised by a Department of Tourism accredited tour operator or guide.
On the other hand, public transportation in Bhutan is limited to buses and taxis. From the airport, taxis or car rentals are the only options for going to your accommodation. Rates are reasonable at $15 for the 50-kilometer ride from the Paro Airport to Thimpu City Center, while a single bus ticket costs $0.35. Travelers can hire a motorcycle for $18 or a 4WD vehicle for $50 daily.
Average Two-Week Cost
Average travelers to Bhutan spend at least $300 daily, or $4200, for two weeks. The cost includes staying in at least three-star hotels, taking occasional taxis, dining in local restaurants, and limiting your activities to mostly treks and visiting monasteries.
On the other hand, travelers can enjoy luxury in Bhutan from $450 daily or $6300 for two weeks. It includes staying in at least four-star hotels, splashing out on meals, taking domestic flights and car rentals, helicopter tours, and availing of all the activities they want. So for them, the sky is the limit for travel.
Customs And Import Restrictions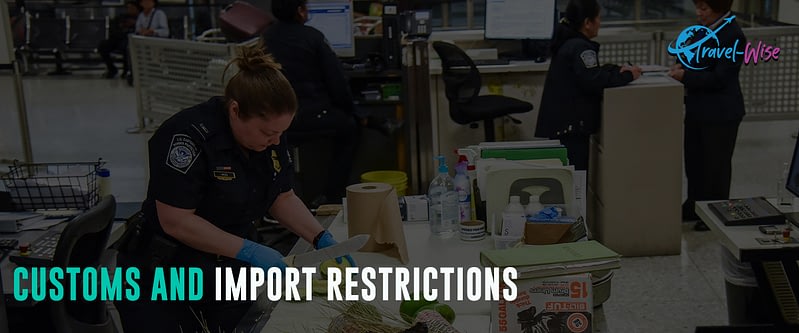 Bhutan's Department of Revenue and Customs allows foreign tourists to temporarily import used personal effects and articles. Such items will be free of Customs duty, provided they will be re-exported upon leaving Bhutan. Moreover, visitors to Bhutan can bring cash up to $10,000 or its equivalent, articles (gifts or personal use) up to 10,000 BTN (approximately $122), including a maximum of two liters of alcohol and 100 ml of perfume. However, travelers over $10,000 or its equivalent must declare it to customs at entry and exit points.
The sale of cigarettes and tobacco products is restricted in Bhutan. However, for personal consumption, travelers can import up to 200 pieces of cigarettes and three tins of 50 grams each of pipe tobacco products subject to payment of 100% duty.
Restrictions are also imposed on the following goods and products:
Arms, ammunition, explosives, and military stores
Drugs and pharmaceutical products
Used and second-hand goods, machinery, and equipment
Gold and silver over the free baggage allowance
Live animals and their products or by-products
Plants and plant materials
Chemicals and fertilizers
Bhutan's Customs prohibit entirely the import and export of certain goods as follows:
Narcotics, Psychotropic drugs, and substances
Pornographic Materials
Antiques
Visit the Ministry of Finance and check out Bhutan's complete Customs Rules and Regulations when planning your trip.
Climate Considerations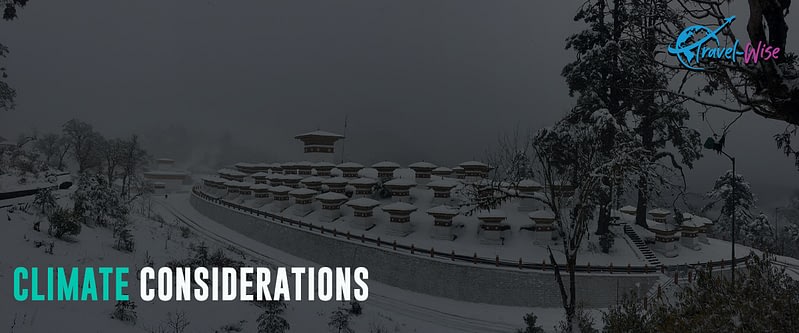 Bhutan's climate is diverse due to its varied topography, which ranges from high mountain ranges to subtropical forests. However, the weather can generally be classified as temperate, with four seasons. It is summer from June to August, autumn from September to November, winter from December to February, and spring from March to May.
The southern regions of Bhutan have a subtropical climate, with average temperatures ranging from 15°C to 30°C. Central Bhutan has a temperate climate, with warm summers and cool, dry winters. The average temperature of Central Bhutan is between 10°C to 20°C. Meanwhile, the northern regions have an alpine climate and moderate temperatures of 0°C to 10°C. And because of its high altitude, the Himalayan mountain peaks are snowy year-round.
The hottest months in Bhutan are typically from June to August, with average temperatures ranging from 20°C to 30°C in the southern regions. The temperatures are lower in the central and northern areas, and the hottest months are usually from May to July.
Bhutan has two distinct rainy seasons, one from June to August and another from December to February. During the rainy seasons, the country experiences heavy rainfall, particularly in the southern regions, which can result in landslides and flooding.
Primary Transportation Options
Transportation to and around Bhutan is limited to air and road services. Other than flights, transport costs in Bhutan are relatively affordable.
Air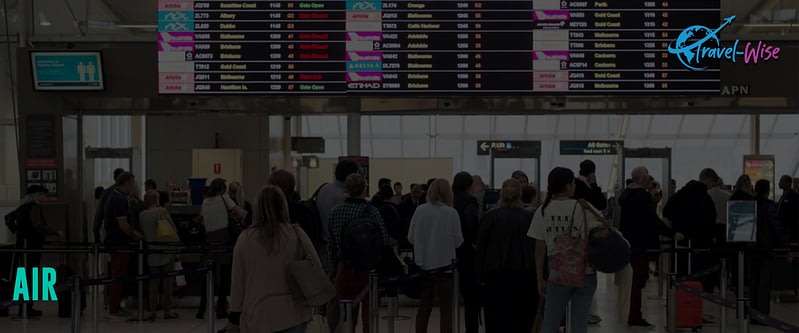 Bhutan's air transportation network is limited to one international airport, three other domestic airports, two national airlines, and some helicopter aviation services. Paro International Airport is the central aviation hub and primary entry point by air for tourists. It is served by Bhutan's national airlines, Drukair and Bhutan Airlines, with direct flights to India, Nepal, Singapore, and Thailand. Both airlines also fly to the country's domestic airports. Along with Drukair, the Royal Bhutan Helicopter Services Limited (RBHSL) also has helicopter services available for hire.
However, Bhutan's topography occasionally makes unreliable flight schedule addition, unpredictable, unpredictable weather in the summer months, and the high altitude generally affect flights to and from the Yonphula Airport in east Bhutan.
Public Transport
Public transportation in Bhutan is limited to buses, mini-buses, and taxis. The Road Safety and Transport Authority regulates them at relatively affordable fares.
Bus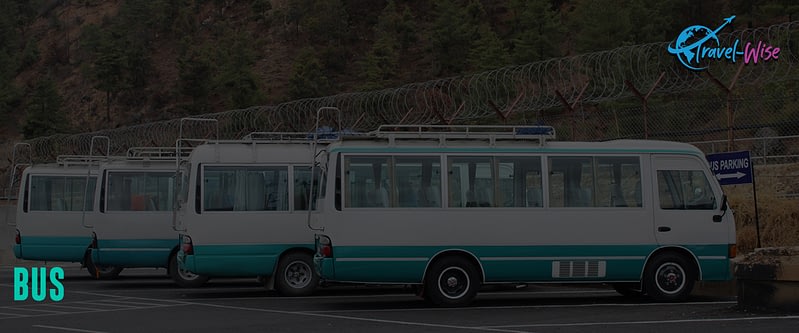 Buses are the primary public transport option for locals in Bhutan. There are regular bus schedules from big cities to the provinces at affordable rates varying according to distance.
Taxi
Taxis in Bhutan are only a few and not metered. Therefore, visitors must negotiate the fares to their destinations before getting in. It is also best to check the country's inter-district taxi fares and intra-district taxi fares available from the Road Safety and Transport Authority website.
Car Rental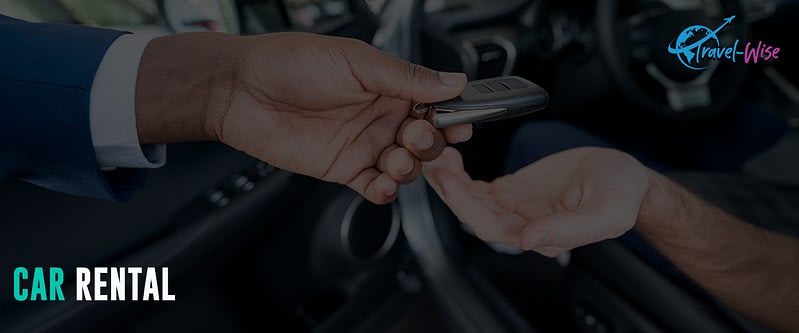 The most convenient way to travel around Bhutan is to hire a vehicle and driver from one of the accredited tourism service providers or car rental companies. Travelers can also book their transportation needs using the Druk Ride app or from hotels. Rental rates vary from $18 daily for a motorcycle, $37 for a sedan, and as low as $50 for a 4WD.
Take note that hiring a self-drive vehicle in Bhutan is impossible.
Start Trip Planning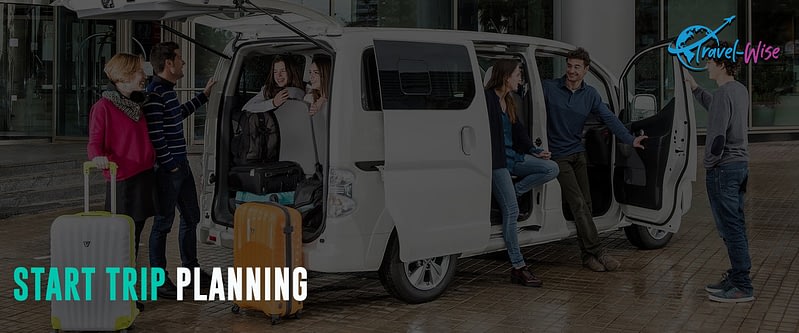 Travel-Wise is made from the ground up to help people travel more, break down the barriers that make it tough to get going, and start your journey as painlessly as possible. Bookmark our other Country Guides to help kick-start your research for future travels. We also offer templated itineraries from our staff and community that help serve as a building block for your trip plans. Alternatively, we also utilize AI to offer a way to generate itinerary ideas. This saves much time just getting you up and running with a template. From there, you can use the trip planner to create your customized itinerary, invite friends and family for collaboration, find others from Travel-Wise to join the trip, book and track important information, journal, and share your experiences at the end or along the way!