This travel wiki page of Brazil will help guide travelers with quick and relevant information to consider when planning and visiting the country. It is difficult to find all the relevant information you need on Brazilian culture, safety, travel restrictions, and things to do, so we summarize it all here. If anything is stale or outdated, please reach out and let us know! Let's dive in and explore more high-level information as a Brazil trip planner.
Last updated February 7th of 2023.
National Information & Culture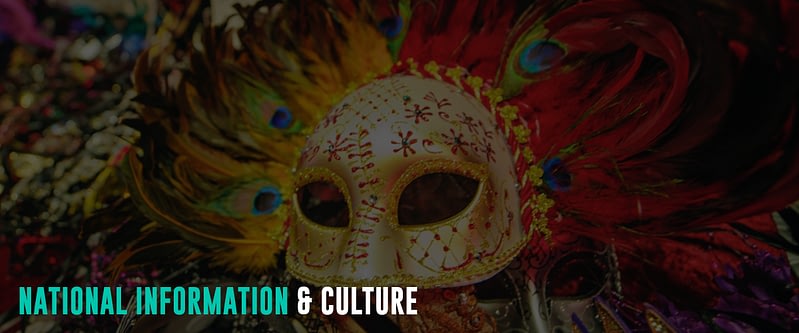 Brazil, officially the Federative Republic of Brazil, is the largest country in South America and Latin America. It is the world's fifth-largest country by area and the seventh most populous. Brasília is the capital, and its most populous city is São Paulo. The official currency is Bazilian Real, with the sign R$ and BRL code.
The country shares borders with all other countries and territories in South America except Ecuador and Chile. Due to its massive size, Brazil covers roughly half of the continent. It occupies 60% of the Amazon rainforest and is home to diverse wildlife, various ecological systems, natural resources, and protected habitats.
Brazil is one of the most multicultural and ethnically diverse nations and the only country in the Americas to have Portuguese as an official language. Also, it is the most populous Roman Catholic-majority country. Due to its rich culture, history, and natural resources, the country ranks thirteenth in the world by the number of UNESCO World Heritage Sites.
Brazilian culture is known for having close-knit, large, and extended families. Also, dance (Samba), music, and soccer are integral parts and ways of life for Brazilians.
Visit the Official Tourism Website of Brazil for more tips and information when planning your trip.
Special Travel Considerations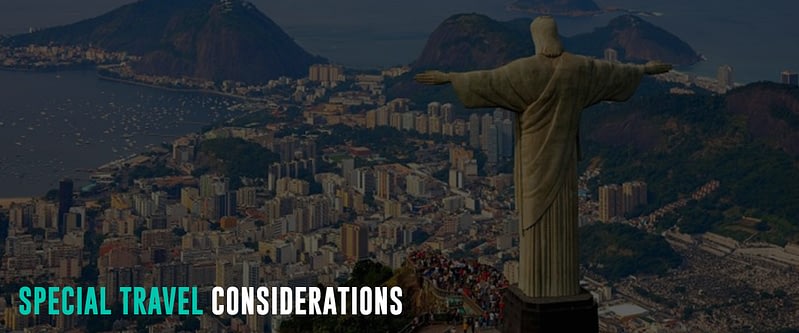 Covid-19 Policy
All travelers arriving from international flights to Brazil must alternatively provide proof of Covid-19 vaccination or a negative antigen or RT-PCR test one day before boarding. Children below 12 are exempt from providing any evidence of vaccination or tests when traveling to Brazil.
The Covid-19 protocol in Brazil may vary over time with the evolution of the pandemic. Hence, please visit the National Health Surveillance Agency – Anvisa and review the latest Covid-19 policy in Brazil when planning your trip.
Visa Information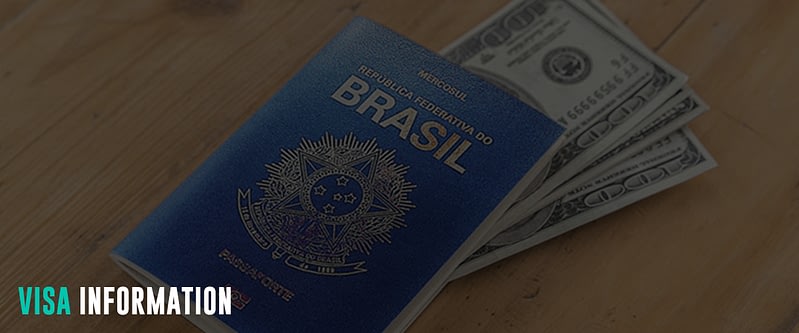 Visitors from countries with visa waivers to Brazil can stay there for up to 90 days. Meanwhile, travelers from countries not on the list must obtain a visa from the nearest Brazilian Embassy or diplomatic missions or through the Ministry of Foreign Affairs e-Consular system.
In addition to visas, travelers to Brazil should have at least three months of valid passports after their departure date. But as a standard rule, it is best to have at least six months valid passport when traveling to any country.
Travelers can also check the IATA Travel Center for passport and visa requirements when planning their trip to Brazil.
Popular Attractions
On a trip to Brazil, travelers will encounter stunning nature, virgin rainforests, paradise beaches, decadent local food, and endless cultural attractions.
Christ the Redeemer, Rio de Janeiro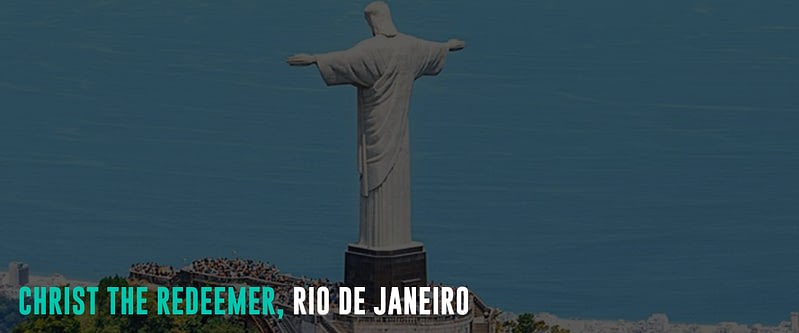 Christ the Redeemer is the famous statue of Jesus Christ in Rio de Janeiro and one of the World's New Seven Wonders. Located at the 700 meters (2,300 ft) Corcovado mountain peak in the Tijuca National Park, the statue stands 39.6 meters tall, with 28 meters of outstretched arms. It has an eight-meter base that encloses a chapel famous for weddings in Rio de Janeiro and Brazil. Dating back to 1931, the statue was the work of Polish-French sculptor Paul Landowski and Brazilian engineer Heitor da Silva Costa. The statue symbolizes Christianity worldwide and has become a cultural icon of Rio de Janeiro and Brazil.
Going to the statue passes through a 3.5 kilometers rack railway with a mid-point stop that leads to trails through the Tijuca National Park. Visitors can explore the vast forest in the park that protects springs, waterfalls, and a wide variety of tropical birds, butterflies, and plants.
Iguacu Falls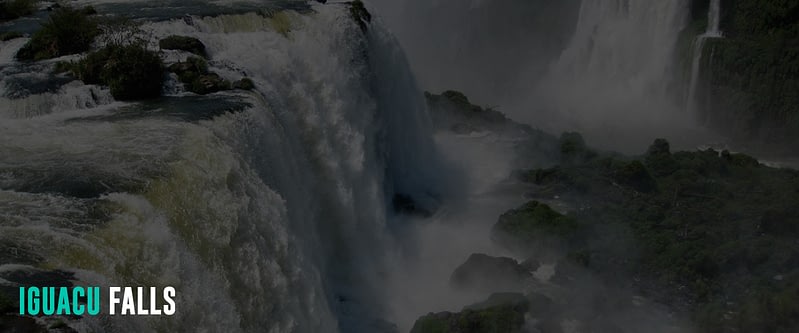 Iguacu Falls, located on the border of Brazil and Argentina, is one of the New Seven Natural Wonders of the World and a UNESCO World Heritage Site. The waterfalls divide the Iguacu River into upper and lower levels, cascading from 197 to 269 feet, taller and more comprehensive than Niagara. During the rainy season, water flows over Iguacu Falls at 450000 cubic feet per second. The Iguacu waterfall system consists of 275 distinct falls along the Iguacu River. Famous among these falls is the Devil's Throat, a U-shaped with a height of 82 meters (269 ft).
The falls are part of the Iguacu National Park, where tourists can see 2000 species of plants in the rainforests around Iguacu Falls. Moreover, the falls are accessible to tourists through a long walkway along the canyon and on the lower base of the Devil's Throat.
Amazon Rainforest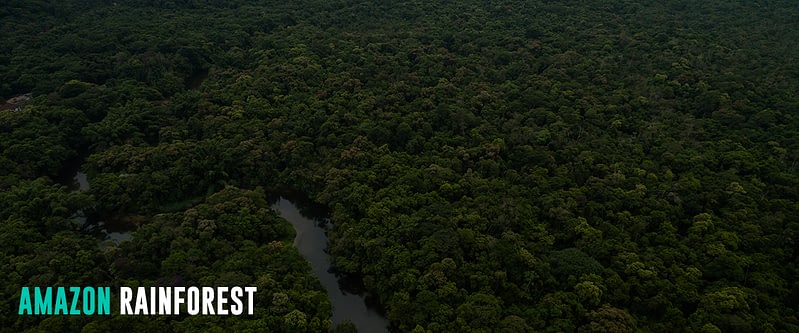 The Amazon rainforests represent over half of the planet's remaining rainforests, and over 60 percent are in Brazil. It comprises the largest and most biodiverse tract of tropical rainforest in the world, with an estimated 390 billion trees with about 16,000 species, 40000 species of plant, 1300 species of bird, 430 species of amphibian, 3000 species of fish and 380 species of reptiles.
Exploring the Amazon rainforests is challenging, but travelers will be rewarded with close encounters with diverse species of flora and fauna. Travelers can also closely observe the lifestyle of various local groups living within the riverbanks of the Amazon. The best way to explore the Amazon rainforests is by hiring an experienced guide and taking a boat journey through the Amazon River. Travelers can join jungle cruises and multi-day treks to explore the Amazon River and the rainforests.
Rio Carnival Festival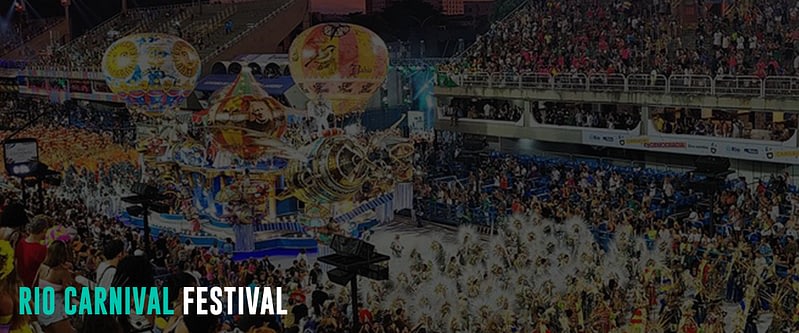 Dating back to 1723, the Carnival in Rio de Janeiro is an annual festival before Lent and is considered the biggest carnival in the world. It attracts two million people daily on the streets and half a million foreigners during its 4-day celebration.
Rio Carnival is an extravaganza of color, sound, action, and exuberance all over the streets, squares, bars, clubs, and other venues. Its parade contains revelers, floats, and adornments from numerous samba schools. The festival concludes with the spectacular Rio Samba Parade and competition at the Sambadrome.
Copacabana, Rio de Janeiro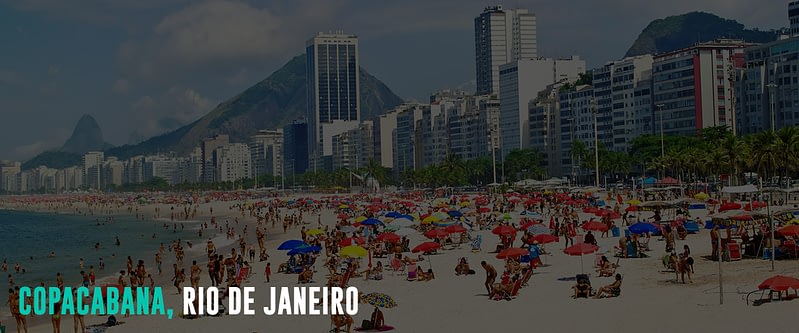 Copacabana, a neighborhood in Rio de Janeiro, is famous for its four kilometers of white sand and breaking surf Copacabana Beach. At both ends of Copacabana Beach are historic forts: Fort Copacabana at the south end of Posto Seis dates back to 1914, and the Fort Duque de Caxias at the north end dates back to 1779.
The beach is a popular destination for sun worshipers, swimmers, families, and kids building sand castles. Copacabana Beach hosts millions of revelers during the annual New Year's Eve celebrations. In addition, it has been the official venue of the FIFA Beach Soccer World Cup for most years.
Visitors can also check out the beautiful old buildings along the beach, including the famous Copacabana Palace, protected as a national monument.
Cathedral of Brasilia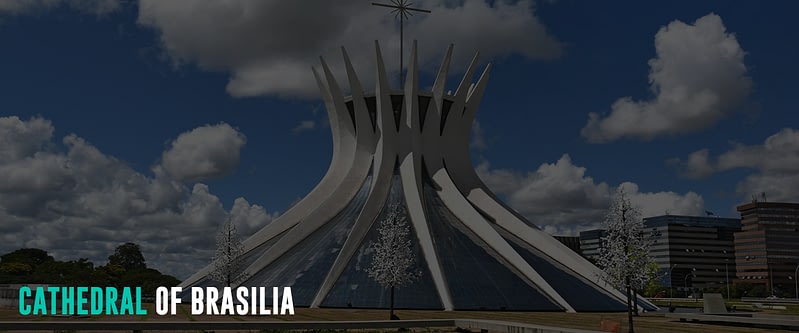 The Cathedral of Brasília, or the Metropolitan Cathedral of Our Lady of Aparecida, is one of the most impressive churches in the world and an architectural icon of Brazil. The cathedral is a hyperboloid structure designed by Brazilian architect Oscar Niemeyer and opened in 1970. It features 16 concrete columns with a curved section, representing hands raising to heaven. Visitors can also see four three-meter bronze sculptures at the cathedral's entrance. Tourists enter through a dark tunnel into a bright space with a glass roof.
The Shroud of Turin, a linen cloth used to cover Jesus Christ's body after the crucifixion, is kept inside this church. It is one of the reasons why millions of foreigners visit the Cathedral of Brasília every year.
Fernando De Noronha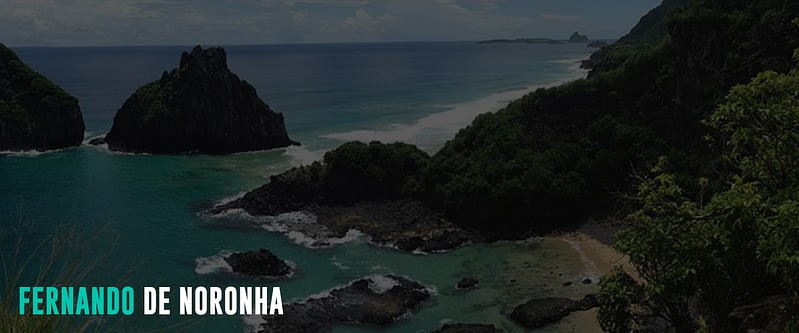 Fernando de Noronha is an archipelago of 21 islands and islets in the Atlantic Ocean off the northeast coast of Brazil. It features pristine beaches, landscapes, and wildlife. With its year-round warm waters, the islands are a haven for divers and snorkelers, with excellent visibility even at depths of 50 meters.
In 1988, seventy percent of the islands were protected as a national marine park. Furthermore, due to its importance as a feeding ground for tuna, sharks, turtles, and marine mammals, Fernando de Noronha was listed as a UNESCO World Heritage Site in 2001.
Lencois Maranhenses National Park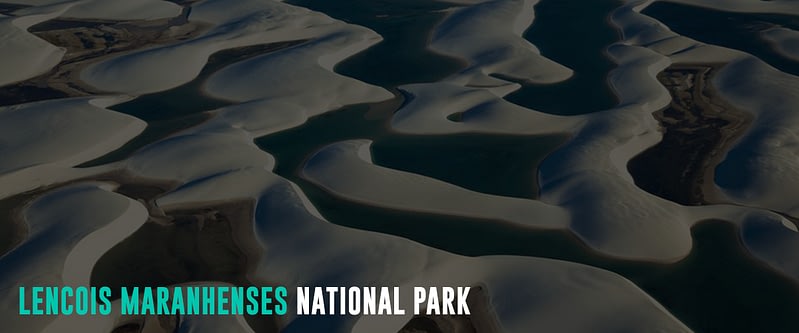 Lencois Maranhenses National Park is one of the natural wonders of Brazil in the state of Maranhão. The protected park includes 70 km (43 mi) of coastline and an interior of rolling white dunes. During the rainy season, the valleys among the dunes fill with freshwater lagoons, are prevented from draining by the impermeable rocks, and become a unique landscape. Particular fish species like tiger and wolf fish are found within these lagoons. The park also provides habitat to various species, including four listed as endangered, and has become a popular destination for eco-tourists. The main tourist activities in the park are riding over dunes using a jeep, boat riding, and flying over the national park.
Pantanal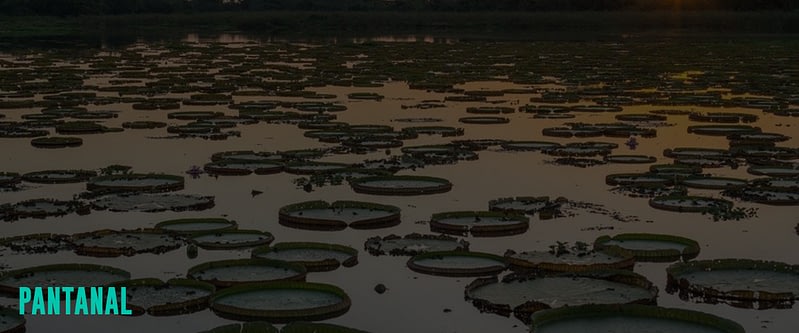 Pantanal is the world's largest tropical wetland and most extensive flooded grassland in Mato Grosso do Sul in the west of Brazil before extending into Bolivia and Paraguay. The Pantanal is a wildlife haven rich in a diverse ecosystem of rare and beautiful creatures. Nature lovers can spot hundreds of species of birds, including the hyacinth macaw, the world's giant parrot. Moreover, Pantanal is also home to millions of caimans, jaguars, capybaras, giant anteaters, and rare marsh deer.
These attract millions of tourists annually to Pantanal to catch sight of the numerous awe-inspiring species. Pantanal is accessible through the two main access points of Cuiabá and Campo Grande. Sightseeing tours are available, including horseback riding and canoeing in Pantanal.
Sugarloaf Mountain, Rio de Janeiro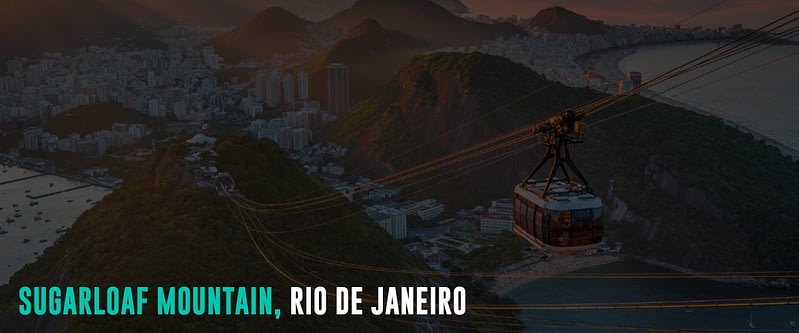 Sugarloaf Mountain in Rio de Janeiro is one of Brazil's most visited natural wonders, a rounded peak surrounded by sea. Its summit is a popular adventure destination and one of the first places to visit for tourists for great views of Rio and the harbor. Visitors to Sugarloaf Mountain take a cable car from the Morro da Urca to the peak and enjoy panoramic views of the city and the ocean. The best time to visit is sunset, when the sun casts colorful shades of pink, orange, and red, and the city lights twinkle below.
Primary Spoken Language(s)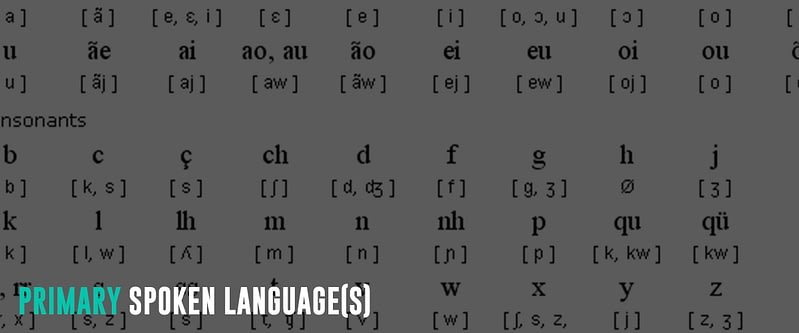 The official language in Brazil is Portuguese. But Brazilian Portuguese has a different accent and some different idiomatic expressions than that from Portugal. Portuguese is the only language used in newspapers, radio, television, and for business and administrative purposes. Also, many Brazilians speak English and Spanish. It is also possible to meet people fluent in other languages, such as German, Italian, indigenous dialects, and other languages.
Safety Concerns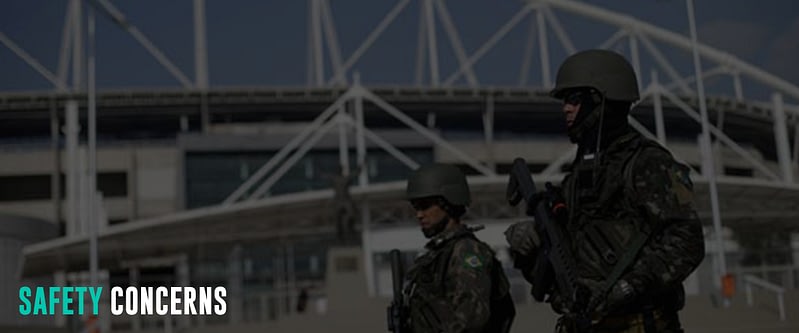 Over the years, Brazil has had a reputation for high crime rates. It ranks 130 over 168 countries on the 2022 Global Peace Index and has a Level 2 Travel Advisory from the US Department of State.
Brazil may not be the safest to visit, but this should not stop travelers from exploring the country's natural wonders. Travelers only need to be smart enough and cautious of their surroundings when getting around Brazil.
Pickpockets and bag snatching are rampant on the streets of major cities. Hence, travelers must be cautious of their surroundings. Always keep bags by your side. Do not bring valuables; never put all your money in one place. Leave your jewelry at home, and be discreet when using your cell phone.
Scams are also high in Brazil. Only use ATMs inside buildings, but check your environment when doing so. Do not be distracted by anyone. Also, be careful around children as they might be distracting you. When buying, always negotiate the price and check your change before leaving.
Always check your accommodations no matter where you stay. For example, lock the windows and door before settling, and never leave valuables around your room.
For emergencies, dial 190 for military police, 191 for federal highway police, 192 for public paramedics, and 193 for the fire department. The numbers are all toll-free from any phone and are primarily available 24/7. Brazil also increased public safety for tourists. Most capital cities and highly tourist areas have specialized police stations to assist travelers.
Health and Vaccinations
Travelers who want to explore the Amazon River and rainforests must equip themselves with the necessary vaccines. It includes the yellow fever vaccine at least ten days before the trip. Also, travelers must consider the common insect-borne diseases such as Zika virus, malaria, dengue, chikungunya, filariasis, and leishmaniasis. Consider using insect repellent and taking anti-malarial medication.
Budget Considerations
Travel costs to Brazil fluctuate according to cities and the season, with a massive increase during the Carnival season.
Accommodation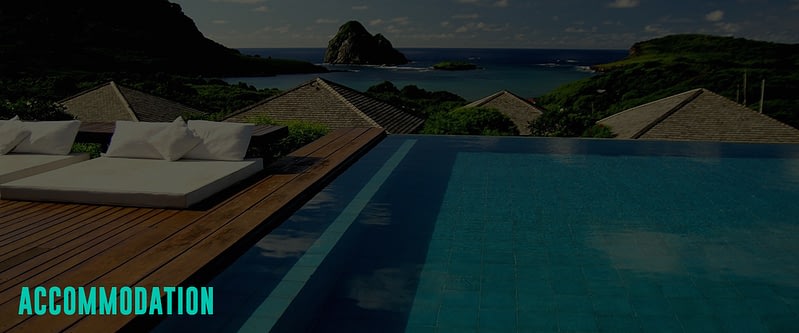 A bed in a hostel dorm starts at $10 per night, while private rooms at $25. It usually comes with free use of Wi-Fi and kitchen facilities. Airbnb room rentals are also available, starting at $25 for a private room and $45 for an entire apartment. Average travelers who stay in a three-star hotel spend around $45 to $80 per night, including complimentary breakfast. But as mentioned, these prices can quadruple during the carnival festival.
Food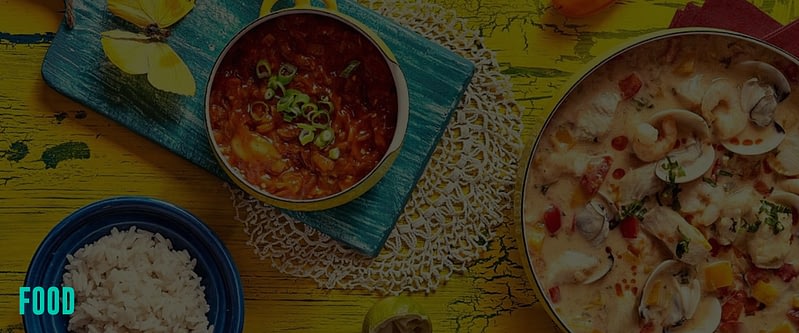 Brazil has a variety of food and flavor options, highly influenced by European, Amerindian, African, and Japanese cuisines. Seafood is abundant on the coastlines, while barbecue is famous in the south. They also have a variety of tropical fruits, including pineapple, mango, papaya, passion fruit, and the super fruit açaí. With all of these, travelers can easily find affordable meals almost everywhere.
Travelers can have street foods for less than $2. Fast food and local restaurants offer meals for as low as $6, while Asian restaurants at $7. Buffet meals are typical in Brazil, where travelers pay $7 per kilo of food they get. Meanwhile, casual restaurants with two-course meals start at $12. It goes up to $35 for a three-course dinner in mid-range restaurants and even higher along the beach and some places in Rio de Janeiro or São Paulo.
Those who want to cook food can only spend $40 weekly on groceries. It can include staples like rice, beans, meat or seafood, farm produce, and fresh fruits and vegetables.
Attractions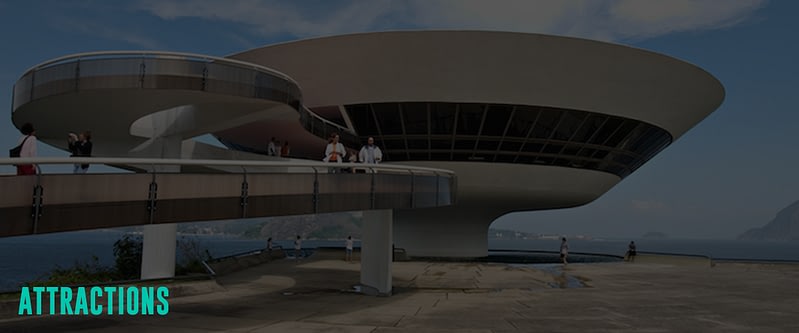 Admission to museums in Brazil starts at $1, and $2 for a soccer game. Travelers who want to learn samba dance can join classes for $20. Meanwhile, admission to the famous Iguazu Falls is $14.
Transportation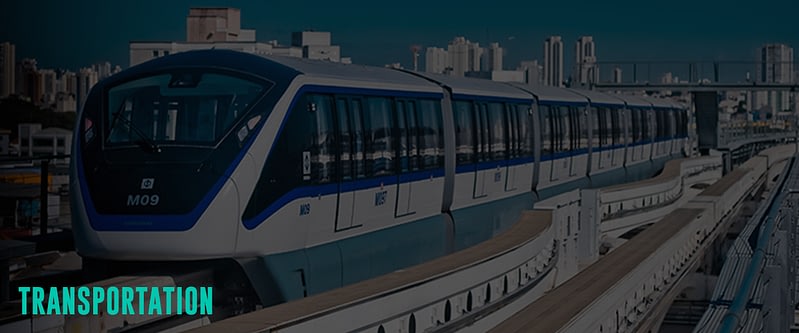 Public transportation in Brazil starts at $0.60 for a one-way bus ticket and $1 for subways in the Metro. Travelers can also save if they avail of a multi-day Metro Card and passes.
Average Two Weeks Budget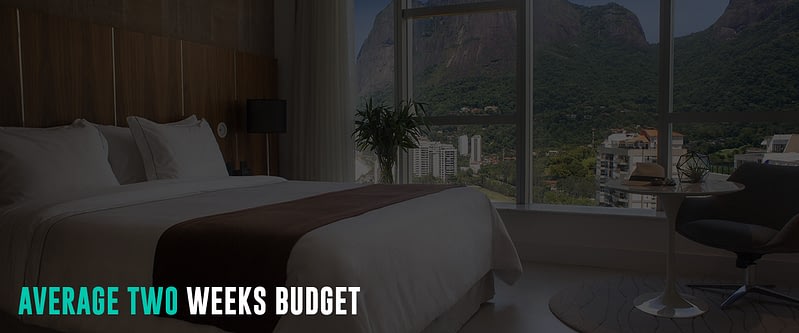 Budget travelers to Brazil can explore the country at a daily expense of $40, or $560, for two weeks during off or shoulder season. It includes staying in dorm rooms, using public transportation to get around, cooking their meals, doing primarily free activities, and visiting free attractions.
An average traveler to Brazil spends $90 per day or $1260 for two weeks. It covers staying in two or three-star hotels, dining in local or casual restaurants, taking occasional taxis, and doing paid activities.
Luxury travelers can enjoy Brazil for at least $150 daily or $2100 for two weeks. On this budget, they can stay in five-star hotels, have three-course meals or fine dining, take domestic flights and taxis, visit all the attractions, and do all the activities they want. For luxury travelers, the sky is the limit!
But please expect the travel cost to double or triple during Brazil's Rio de Janeiro carnival festival season. Also, take note that the costs do not include flight tickets from and to the following destination country.
Customs And Import Restrictions
Travelers to Brazil can bring personal goods and purchases up to $500 by land and lake and $1000 by air or sea, or its equivalent, tax-free. They can also bring up to 12 liters of alcoholic beverages, 10 packs of cigarettes, 25 cigars, and 250 grams of tobacco.
Restrictions and prohibitions are implemented on the following:
More than $10,000 cash, or its equivalent in other currency
Plant and animal food products
Medicines, foods, cosmetics, and hygiene products
Weapons and ammunition
Goods for commercial or industrial purposes
Counterfeit products and replicas.
Goods that offend morality, traditions, health, or public order.
Narcotics substance
For convenient customs clearance, travelers with goods to declare must fill out the Electronic Traveller's Declaration of Goods (e-DBV) on or before arrival. After completing the process, download the generated QR code and present it to the customs officer upon arrival for clearance.
Visitors can also check Brazil's Customs and Foreign Trade Portal for the complete customs guide for arriving travelers.
Climate Considerations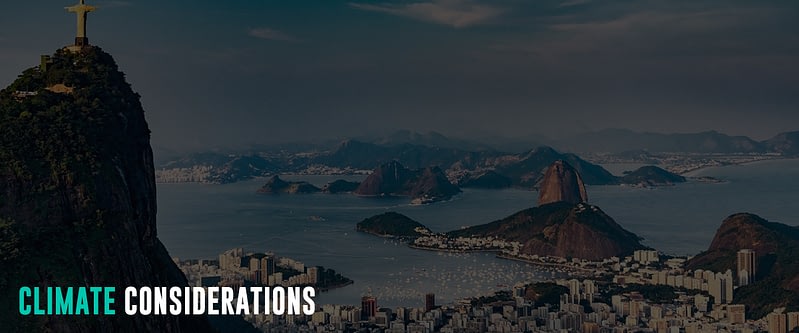 Brazil has tropical weather, with an average annual temperature of 28 °C in the North and 20 °C in the south. Brazil has four seasons: Summer from December to March, Fall from April to June, Winter from June to September, and Spring from October to December.
During winter, the temperatures drop below 0 °C, with frost and snow in some cities in the South and Southeast. Meanwhile, the summer temperature can go as high as 40 °C in cities like Rio de Janeiro and Salvador. It is the best time to go to the beach, enjoy swimming and sunbathing, and have fresh coconut water.
Primary Transportation Options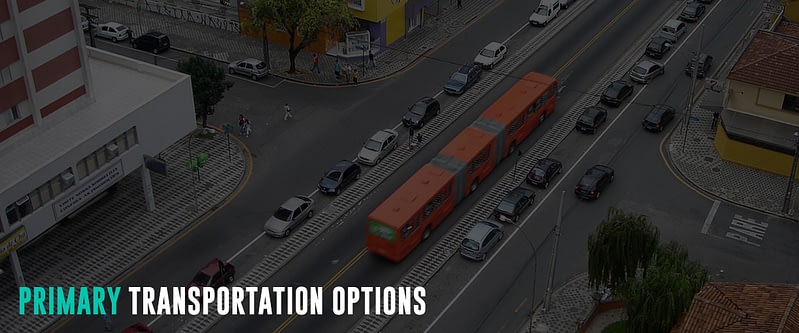 Getting around in Brazil is not always easy due to its vast size. However, major cities like São Paulo and Rio de Janeiro have excellent public transport systems like taxis, buses, and metro systems. Meanwhile, public transport in smaller towns is limited to buses and boats.
Air
Brazil is a vast country with over 3,000 public and private airports and airfields. It has the second-largest number of airports in the world, next to the United States. São Paulo/Guarulhos International Airport, Brazil's most significant and busiest airport, is the primary entry point for tourists. TAM Airlines is Brazil's flag carrier and the largest airline in Latin America. Avianca, Azul, GOL, and LATAM are other major airlines serving the country. They operate international and domestic scheduled services, connecting major cities in Brazil and the rest of the world.
Air travel in Brazil is helpful if travelers try to get around the country in a limited time. GOL and Azul offer air passes, a practical option for travelers taking many monthly flights.
Boats and Water Taxi
Boats and water taxis are the best options when traveling in a coastal area and wanting to hop from one beach to another. Some water taxis are just simple wooden boats that travelers can book for a couple of hours' ride to enjoy the view offshore. In some places, especially in the Amazon, boats can be the only available transportation.
Public Transportation
Transportation in Brazil's major cities, such as São Paulo and Rio de Janeiro, is efficient and modern. They have an extensive subway system, with fares around $1 per one-way ticket. In São Paulo, travelers can also use a multi-day Metro Card to save money in most places.
Bus
Buses are everywhere in Brazil and are the most common and flexible mode of public transport. All cities and towns have bus stations, offering travel options to other cities and states. Additionally, long-distance buses in Brazil are a convenient, comfortable, and affordable way to travel.
One-way bus fare starts at $0.60, with options to buy a multi-day card and passes. On the other hand, the 6.5 hours bus from Rio to São Paulo costs about $16. The best for the long journey is the sleeper buses. The 20-hour travel from Rio to Florianópolis costs $66 for a regular seat and $89 for a bed.
Taxis
Taxis in Brazil are relatively affordable and are recommended for groups or travel at night when public transportation may not be as safe. Taxi fares start at $1.20 with an additional $0.60 per kilometer.
Car Rental
Car rentals in Brazil are inexpensive, at around $25 per day for a multi-day rental. However, travelers must be careful since carjackings and break-ins are common.
Start Trip Planning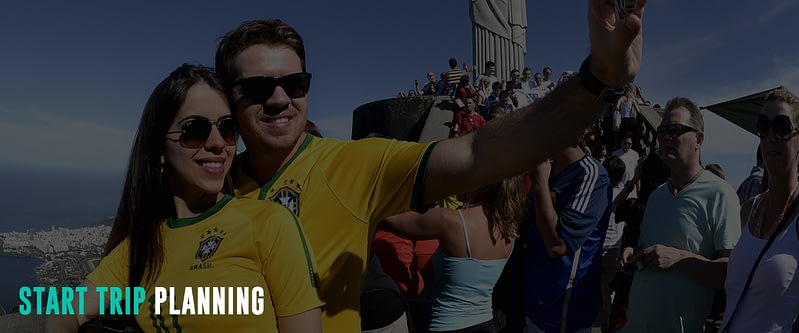 Travel-Wise is made from the ground up to help people travel more, break down the barriers that make it tough to get going, and start your journey as painlessly as possible. Bookmark our other Country Guides to help kick-start your research for future travels. We also offer templated itineraries from our staff and community that help serve as a building block for your trip plans. Alternatively, we also utilize AI to offer a way to generate itinerary ideas. This saves much time just getting you up and running with a template. From there, you can use the trip planner to create your customized itinerary, invite friends and family for collaboration, find others from Travel-Wise to join the trip, book and track important information, journal, and share your experiences at the end or along the way!