This travel wiki page of China will help guide travelers with quick and relevant information to consider when planning and visiting the country. It is difficult to find all the relevant information on Chinese culture, safety, travel restrictions, and things to do, so we summarize it all here. If anything is stale or outdated, please let us know! Let's dive in and explore more high-level information as a China trip planner.
Last updated November 11th of 2023.
National Information & Culture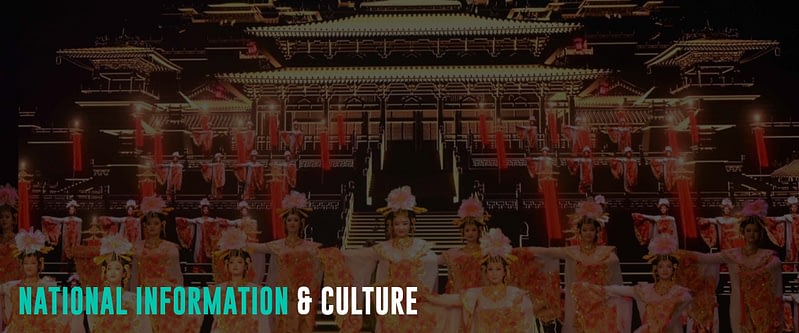 China, officially the People's Republic of China (PRC), is an East Asian country. It is the world's third-largest country by land area and the second-most populous. China borders with fourteen countries and comprises 22 provinces. In addition, the country consists of five autonomous regions (Guangxi, Tibet, Inner Mongolia, Ningxia, and Xinjiang) and two special administrative regions (Hong Kong and Macau). Beijing is the national capital, while Shanghai is the most prominent financial center and populous city.
Under the constitutional principle of "one country, two systems," Hong Kong and Macau's Special Administrative Regions (SAR) have autonomy from China. They have their legislative government, legal and financial systems, police forces, official languages, immigration policies, customs territory, and educational systems. Likewise, they have their currencies: the Hong Kong Dollar (HKD) for Hong Kong, the Macanese Pataca (MOP) for Macau, and the Chinese Yuan (CNY) for Mainland China. On the other hand, the Chinese Central Government is responsible for the diplomatic, military, and other state-level affairs of the two SARs.
China is one of the world's most powerful countries in terms of economy and military defense. It has the largest economy by GDP and is the world's largest manufacturer and exporter. In addition, China is a nuclear weapon state with the world's most extensive standing military personnel.
Visit the official tourism websites of China, Hong Kong, and Macau when planning a trip to this vast and diverse country.
Typical Chinese Culture
When visiting China, several cultural practices may differ from what one might be accustomed to. It is customary to slurp noodles and make some noise while eating. Do not stick chopsticks upright in a rice bowl, as it resembles a funeral ritual. Notably, leaving some food on the plate means guests are full, while finishing everything means they are still hungry. Bargaining is common in markets but is usually unacceptable in retail stores. Lastly, be prepared to encounter squat toilets, especially in rural areas.
Special Travel Considerations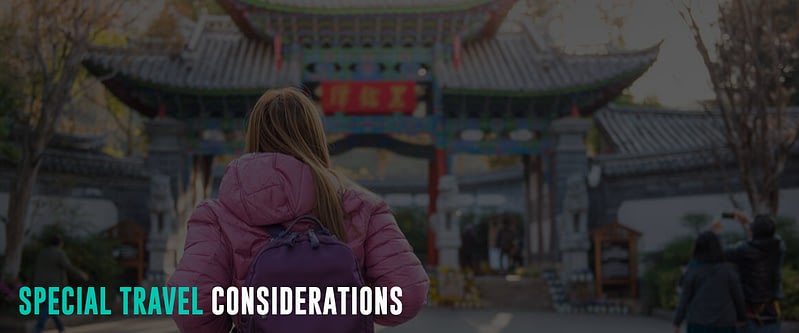 Each country and destination has rules and regulations that every traveler must consider. Hence, check the following considerations for hassle-free travel to China.
Covid-19 Policy
China currently has no COVID-19 restrictions and welcomes foreign nationals to visit. However, China's COVID-19 policy may vary over time with the evolution of the pandemic. Hence, it is best to check the current pandemic status in China and follow the sanitary rules to prevent contagion.
Travel Insurance
While travel insurance is not mandatory to enter China, it is advisable to have one that covers emergency medical treatment, including Covid-19, repatriation, and evacuation. Travel insurance can protect you against the inconvenience of injury, medical emergencies, theft, and flight cancellations. In addition, it is comprehensive protection in case anything goes wrong with your trip.
Internet Restrictions
China's internet censorship policy prohibits and restricts access to online information from some international websites and social media platforms, especially on the mainland. The list includes Google, Meta, YouTube, Netflix, and many more social media sites and applications. In addition, most major foreign news companies (both publication and broadcast) are inaccessible on the mainland. Examples are NBC, ABC, BBC, CBC, the New York Times, and the Central Intelligence Agency (CIA). Consider using a Virtual Private Network (VPN) if access is essential to avoid inconvenience and disruption of outside communication. Do this to stay updated on the news and keep in touch with what you have left at home and work.
Check out the blocklist of websites and platforms when planning a trip to China.
Visa Information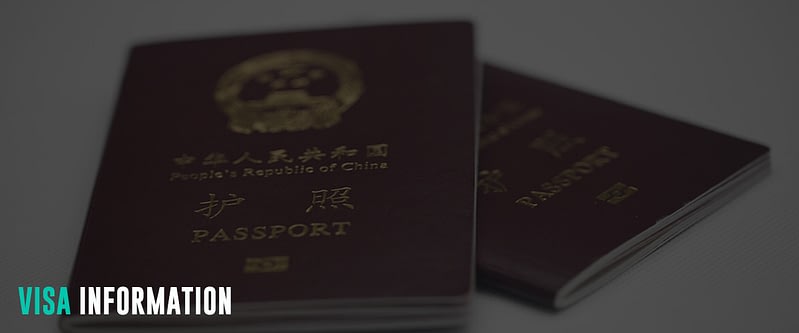 China has different immigration and visa policies for the mainland, Hong Kong SAR, and Macau SAR. Generally, they vary on the visa processes and list of visa-exempt countries but require all visitors to have a 6-month valid passport and a return or onward ticket.
Mainland China
China's visa policy requires visitors to the mainland to obtain a visa from Chinese Embassies and Diplomatic Missions unless they are from a visa-exempt country. China allows visitors from certain countries to travel to the mainland for tourism or business purposes. It includes passport holders from 23 countries who can stay 15 to 90 days. Secondly, nationals from 59 countries can enter Hainan Province on a visa-waiver program. Likewise, China entitles 15-day visa-free travel for cruise groups at Shanghai ports, visa-free entry to Guangdong Province for foreign groups from Hong Kong and Macao SARs, and visa-free entry to Guilin of Guangxi Autonomous Region for tourist groups from ASEAN countries. Lastly, visitors from Azerbaijan, Georgia, Russia, Moldova, and Turkmenistan can enter China on a visa-free arrangement if traveling on tour groups.
Foreign travelers without visa exemption visiting China must apply for a Chinese visa. Depending on the visa type, applicants must complete the requirements, fill out the China Online Visa Application (COVA) form, and schedule an Appointment for Visa Application Submission (AVAS). Submit all required documents to the Chinese Embassies and Diplomatic Missions. Submissions must be made personally or through an authorized agent or representative.
Hong Kong SAR Visa
Citizens from around 170 countries and territories are visa-free in Hong Kong. Depending on their nationalities, visitors can stay for a period ranging from 7 days to 180 days. Check the Hong Kong Immigration Department webpage to learn whether you need a visa or entry permit to enter Hong Kong. Check the eligibility criteria for visa-required countries and prepare the required documents before processing an online application to enter Hong Kong.
Macau SAR Visa
Nationals from 81 countries and territories are visa-free to Macau and can stay up to 90 days, depending on their passport country. Eligible visitors may also apply for an entry permit or visa upon arrival at the immigration checkpoint. However, visitors from certain countries must obtain a visa before their Macau trip from Embassies / Consulates of the PRC.
Popular Attractions
China is an incredibly diverse and multifaceted tourist destination, offering a wide range of attractions and experiences for visitors. It has notable landmarks from ancient civilization, depicting the country's rich history and cultural heritage, traditional architecture, and modern cities with skyscrapers and futuristic architecture. China also boasts diverse natural landscapes and one of the world's wealthiest animal biodiversity.
The Great Wall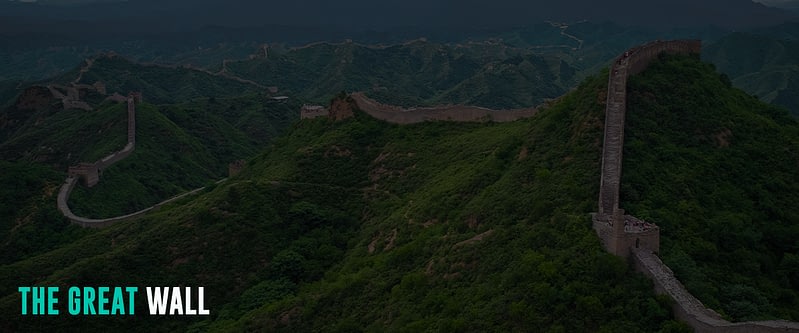 The Great Wall of China, known as 'Changcheng' or the 'Long Wall,' collectively spans over 20,000 kilometers. It passes through several provinces, stretching from Liaodong in the east to Lop Lake in the west and from the present-day Sino–Russian border in the north to Tao River (Taohe) in the south. The wall rises as high as 16 meters and features battlements and watchtowers, with some sections dating back to the 7th century BC. The Great Wall is an iconic symbol of China's ancient defensive architecture, a UNESCO World Heritage Site, and one of the World's New Seven Wonders. Visible from outer space, the wall protects the mainland from intruders.
For an integrated experience, explore the well-preserved sections close to Beijing. Jinshanling boasts beautiful scenery, ideal for hiking. Mutianyu, with densely spaced watchtowers, is family-friendly and suitable for older people and children. The Simatai section is unique for night tours. Ningxia and Gansu showcase some of the best-preserved areas, and the popular Badaling Pass section near Beijing remains easily accessible. Meanwhile, other restored sections like Gubeikou provide diverse experiences.
Forbidden City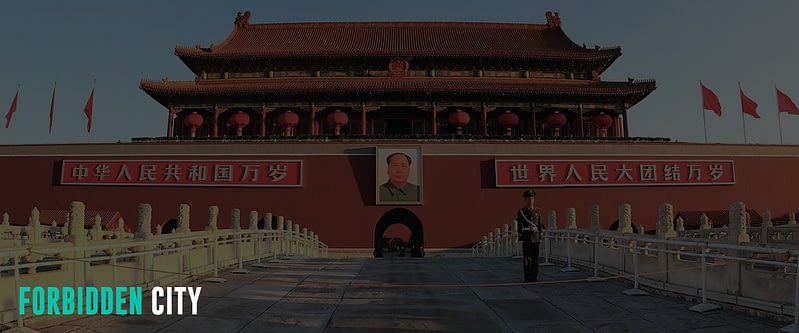 China's Forbidden City, the Imperial Palace, is the country's largest and most significant building. It was built during the Yuan Dynasty and expanded in the Ming and Qing Dynasties. Furthermore, the Imperial Palace was home to 24 emperors for 560 years until 1911.
Recognized among the world's five most important palaces, the Forbidden City is a sprawling complex in the heart of Beijing, covering 720,000 square meters. It showcases ancient Chinese architecture with over 8,000 rooms featuring golden roofs, elegantly designed and painted in red and yellow. Fortress walls surround it, featuring ceremonial and administrative areas and the emperor's private residence.
Notable highlights include the Golden River Bridges, the Hall of Supreme Harmony, and the emperor's banquet hall. In addition, the Palace Museum within the Forbidden City boasts a vast collection of art and artifacts from the Ming and Qing dynasties.
Today, visitors can explore this symbol of imperial power, marvel at its architectural precision, and delve into the dynasties that ruled China. The Forbidden City is not just a historical site but a sample of traditional Chinese palatial architecture, earning its place as a UNESCO World Heritage Site and ranking among the top attractions in China.
Terracotta Army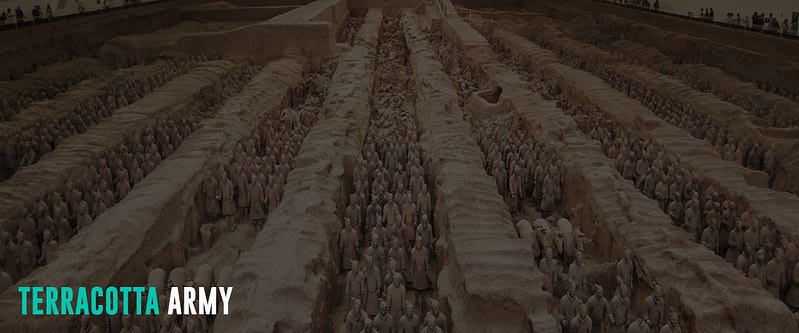 While digging wells on the outskirts of Xi'an in the 1970s, farmers unearthed China's most significant archaeological find, the Terracotta Army. This discovery comprises over 8,000 life-size warriors, 520 horses, and 100 chariots dating back to around 280 BC, guarding the First Emperor's tomb and representing the victorious army of the Warring States Period.
The site, part of Emperor Qin Shi Huang's Mausoleum Site Park, is a significant tourist destination. It offers a mesmerizing experience standing among the centuries-old parade of soldiers and horses. Though some were damaged, many statues have been meticulously re-assembled, emphasizing the emperor's significance and beliefs in the afterlife.
As one of the most significant archaeological discoveries, the Terracotta Warriors is now the largest underground military museum. It holds UNESCO World Heritage status, representing a mysterious face of China's history.
Yellow Mountains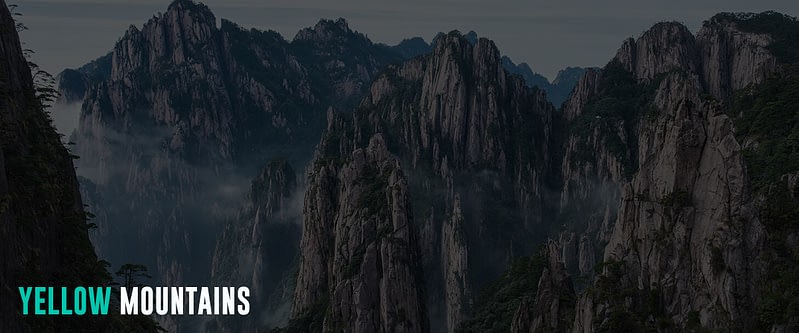 Part of the Huangshan mountain range in southern Anhui province, Mount Huang, also known as Yellow Mountain, has earned UNESCO World Heritage Site status for its pristine beauty. Renowned for its imposing peaks, peculiar rock formations, cliffs, and fantastic caves, Yellow Mountain showcases all the quintessential features of mountain scenery. It captivates travelers with its wonders: sunrises, seas of clouds, twisted pine trees, and hot springs.
Begin your journey in Tangkouzhen, taking a shuttle to the Western or Eastern steps, where various hikes of varying difficulties await. Alternatively, a cable car from the Eastern Steps leads to the summit. And for a tranquil retreat, Bishan Village stands out as the perfect choice. Stay in a typical Hui-style inn, relish the freshness of the morning air on a quiet walk, and sip a coffee amidst unspoiled nature.
Whether hiking or taking the cable car, don't miss the stunning Xihai Grand Canyon—a vast canyon blending with ethereal forests hanging from the cliff's edge. For breathtaking views, venture to Lotus Peak or Shixin Peak and linger for a sunset experience that reveals why Huangshan is renowned as the Yellow Mountains. Other distinct scenic areas include Beihai, Songgu, Yungu, Yuping, Baiyun, and the Hot Spring Scenic Area.
Due to ever-changing weather conditions, with misting and clouding, the area's natural scenery becomes unpredictable. Recognized as a UNESCO World Heritage Site in 1990, Yellow Mountain rightfully claims its place among the top attractions in China.
Zhangjiajie National Forest Park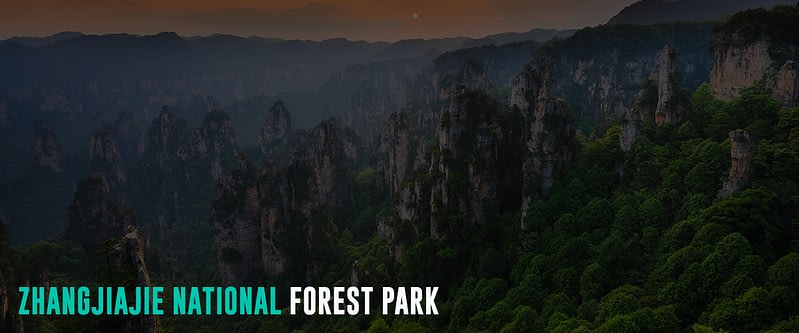 Zhangjiajie National Forest Park in Hunan province captivates visitors with its stunning natural beauty, reminiscent of a sci-fi movie landscape. The towering pillar-like rock formations, some reaching 1,080 meters, inspired James Cameron's Avatar, with one pillar named "Avatar Hallelujah Mountain." This lesser-known gem in China is a worthwhile destination.
The park offers a mix of natural wonders and artificial attractions. The renowned Bailong Elevator, known as the "Hundred Dragons Sky Lift," elevates groups 326 meters skyward in under two minutes, providing dramatic views. Another notable attraction is the Zhangjiajie Grand Canyon Glass Bridge, which opened in 2016. As the world's highest and tallest pedestrian bridge, it stands 300 meters above the ground and stretches 430 meters along a cliff face, offering an adventurous experience for thrill-seekers.
Explore the different scenic areas in the park, including Yuanjiajie, Tianzi Mountain, and Gold Whip Stream, known for the "floating mountains and peaks" that inspired Avatar. Visitors of all ages can easily access these attractions thanks to cable cars, elevators, trams, shuttle buses, and well-maintained concrete paths and steps. The park's surreal beauty and diverse attractions make it a must-visit destination in China.
Potala Palace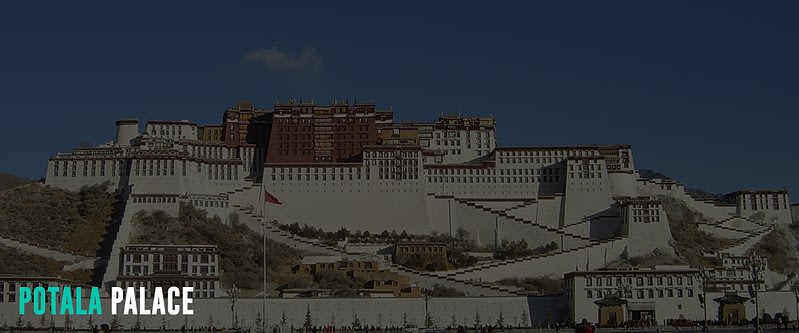 Perched atop Red Hill in Lhasa, the Potala Palace has been the winter palace of the Dalai Lama since the 7th century. The complex, comprising the White and Red Palaces, symbolizes Tibetan Buddhism, history, and artistry.
The Potala Palace boasts a conservative religious atmosphere, housing precious scriptures, murals, jewels, and antiques. The White Palace has the main ceremonial hall with the throne of the Dalai Lama. His private rooms and audience hall are on the uppermost level. It contains 698 murals, almost 10,000 painted scrolls, numerous sculptures, carpets, canopies, curtains, porcelain, jade, delicate objects of gold and silver, and an extensive collection of sutras and essential historical documents. The Red Palace, located at the west and higher up the mountain, contains the gilded burial stupas of past Dalai Lamas. Further west is the Namgyel Dratshang, the private monastery of the Dalai Lama.
Originally built by King Songtsen Gampo and spanning 90 acres, the palace serves as the unification center of political and religious affairs in Tibet. It is complemented by the Jewel Gardens, part of the Dalai Lama's summer residence. These gardens, initiated in the 1840s, feature grand palaces, pavilions, and serene lakes. It has earned its place on the UNESCO World Cultural Heritage Site list.
Despite the end of the Dalai Lama's tradition of wintering at the palace in 1959, the Potala Palace remains a treasure trove of Tibetan history, religion, culture, and art. Visitors encounter hand-written Buddhist scriptures, ancient gifts from emperors, and golden tombs of deceased Dalai Lamas.
Today, the Potala Palace invites exploration of its architectural marvel, regal heritage, and the stories of the Dalai Lamas who resided within its walls. While independent travel to Tibet is not accepted, experiencing the palace through a travel agency offers a glimpse into this rich cultural and spiritual legacy.
Li River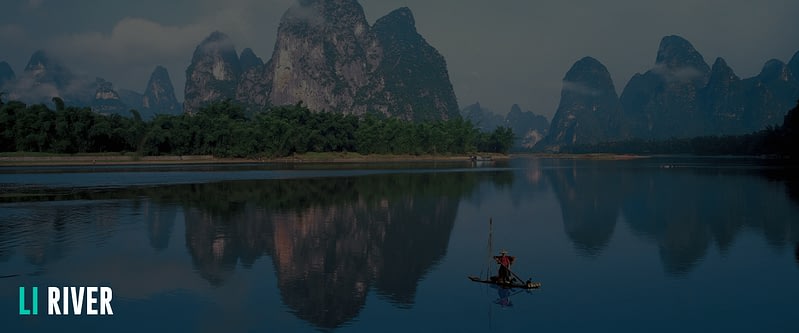 Situated in the town of Guilin, in Guangxi's northeast corner, the renowned Li River has been celebrated for centuries for its captivating landscapes and karst mountains. Today, it is a magnet for global tourists seeking the allure of this natural wonder. It is listed among "World's Top Ten" by National Geographic Magazine, and even notable figures like former US Presidents Bill Clinton, George Bush (senior), and Bill Gates have been drawn to this watery wonder.
Embarking on a cruise along the Li River is the premier way to experience the region's beauty, particularly the 83-kilometer stretch from Guilin to Yangshuo. This scenic route unveils stunning hills and cliffs, remarkable rock formations, and caves, including the Mount of Unique Beauty, Elephant Trunk Hill, and Reed Flute Cave. Boats ranging from tourist cruise ships to small bamboo punts offer diverse options, allowing journeys spanning a few hours to multiple days. Other tourist activities include hiking, stand-up paddleboarding on the Yulong River, bamboo rafting, cycling tours, or thrilling all-terrain vehicle drives.
As the largest and most enchanting Karst tourist site globally, Li River Scenic Area embodies the city's essence—mild, delicate, genial, and proud.
Yangtze River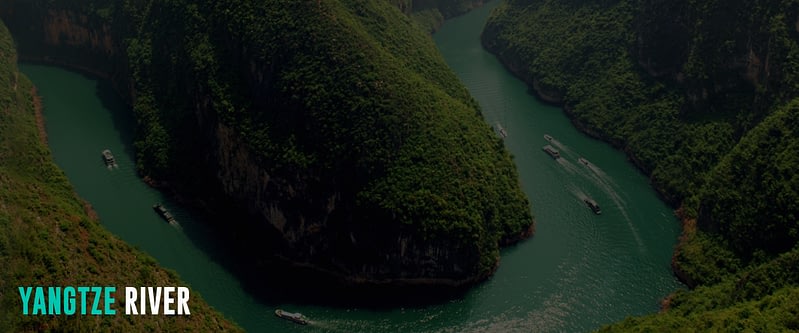 The Yangtze River, hailed as the Mother River of the Chinese Nation, is a monumental watercourse that spans over 6,300 kilometers. It has been a significant transportation route for over 2,000 years. With a catchment area comprising 700 tributaries, it spans a fifth of China's total area, including a quarter of its agricultural land.
As the third longest river globally, the Yangtze is revered for its significant role in China's history and geography. Flowing from Tibet to the East China Sea through Shanghai, the section between Chongqing and Yichang is exceptionally splendid. Embarking on a cruise allows travelers to delve into the beauty of the Three Gorges, an iconic section of the Yangtze River known for its immense canyon and stunning landscapes. Visitors can also marvel at the monumental Three Gorges Dam.
Tourists can choose from diverse sightseeing options, from luxurious riverboat cruises emphasizing historical attractions to adventurous tours along the most dramatic sections of the river. With its grandeur and various offerings, the Yangtze River is a testament to China's natural and historical richness.
Summer Palace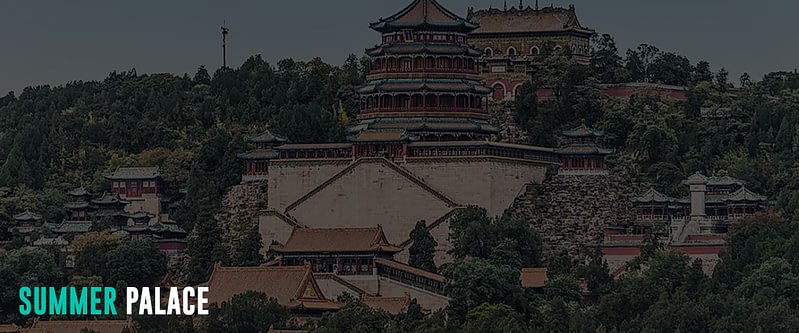 A mere 15-kilometer northwest journey from Beijing transports you to the splendid Imperial Summer Palace (Yíhé Yuán). It is one of China's premier attractions, nestled in over 700 acres of lush parkland. Initially built in 1153, the palace saw the addition of a large lake in the 14th century to enhance the Imperial Gardens.
Highlights of this grand estate include the magnificent Hall of Benevolence and Longevity (Renshou Dian) with its throne and the exquisite Great Theatre, a private three-story marvel constructed in 1891 to indulge the imperial family's passion for opera. This historic venue continues to host traditional Chinese plays and musical events, making it a worthy stop for a captivating performance.
The Hall of Happiness and Longevity (Le Shou Tang Hall) is another gem, surrounded by charming gardens and courtyards. Explore the extensive network of picturesque pathways and walking trails that wind through the estate. If time permits, venture to the ruins of the Old Summer Palace, once a marvel of architecture before its unfortunate destruction by colonial forces in the mid-1800s.
Initially, the imperial retreat to escape Beijing's summer heat transformed the palace into a beautiful public park. Some structures now house museums and galleries, while the embellished grounds offer breathtaking views—a testament to the palace's enduring allure.
Leshan Giant Buddha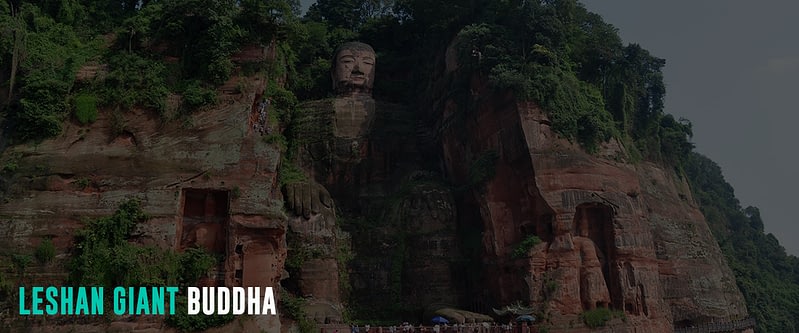 Standing at an awe-inspiring 71 meters, the Leshan Giant Buddha is an iconic representation of Buddha Maitreya, carved into a stone cliff face over 90 years starting in AD 713. It is in the southern Sichuan province and carved by Hai Tong, looking down at the confluence of the Min and Dadu Rivers. The world's most giant Buddha sculpture embodies the saying, "The mountain is a Buddha, and the Buddha is a mountain." The monumental statue overlooks the river, designed to appease its treacherous waters.
A UNESCO World Heritage Site, the Giant Buddha attracts pilgrims globally and is a must-visit attraction in China. Accessible from Chengdu, a ferry trip from Leshan's public docks takes visitors to the site. The scenic park surrounding the Buddha enhances the experience, offering a tranquil setting.
Primary Spoken Language(s)
Around 80% of the population in China speaks Mandarin as their native language, although Standard Chinese (a modern standardized form of Mandarin Chinese) is the official language of mainland China.
While English and Chinese are the two official languages of Hong Kong, most of the population speaks Cantonese, as most are descendants of migrants from the Canton Province, China.
Likewise, Cantonese is the most widely spoken in Macau, while the official languages are Chinese and Portuguese. The official languages are used in government departments in all official documents and communications. Also, English is widely used and is generally used in trade, tourism, and commerce.
While English is widely used in Hong Kong and Macau, only a tiny portion of the population in mainland China speaks and understands English.
Safety Concerns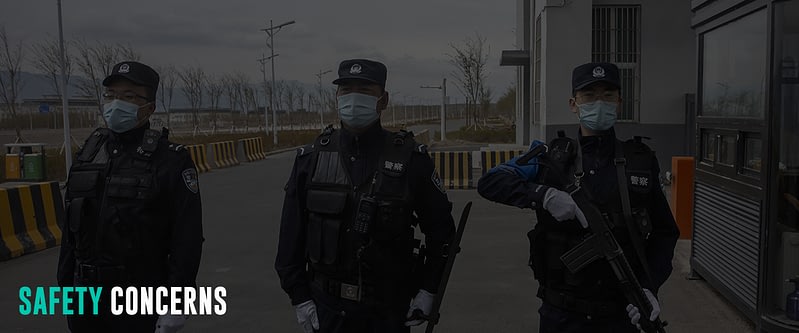 China ranks the 79th safest country on the 2022 Global Peace Index. It is a vast country with different travel advisories relative to its area and location.
Mainland China
The mainland China has a Level 3 Travel Advisory from the US Department of State. Despite this, China is still a generally safe country to travel as long as visitors stay alert and respect local laws and cultures.
Crime rates in China are low because of the visible presence of police and strict law enforcement. But petty theft and pickpocketing are small risks in tourist areas, train stations, and public transportation. Hence, stay vigilant as you do anywhere. Keep your passport and always carry digital copies of documents.
Demonstrations and protests are prohibited in public places, and getting involved or documenting such events can lead to trouble. Hence, avoid areas with ongoing rallies and demonstrations.
Crossing the road can be risky due to lax road rules. It is essential to look both ways, even at pedestrian lights. Follow the lead of the locals when in doubt crossing the streets. Also, taxis may lack seatbelts, and drivers can drive erratically. Make sure to hail them from marked ranks and check the meter. Travelers can also hire a taxi from the Didi ride-hailing app for added safety.
When haggling in markets, negotiate confidently. Ensure you have the correct change, and beware of scams. Be prepared for language barriers by using the best possible language translation app anyone can get.
The government controls foreign influences tightly, leading to internet censorship, restrictions, and public surveillance. Some of the restricted sites and apps include Google, Meta, YouTube, Netflix, and more. Hence, consider getting the best possible VPN anyone can have.
Lastly, do not take pictures of protesters, police, and government buildings without permission. In emergencies, dial 110 for police, 119 for fire, and 120 for ambulance.
Hongkong Special Administrative Region
Hong Kong has a Level 2 Travel Advisory from the US Department of State. Hence, take safety precautions when exploring the region.
Violent crime is rare, although petty crime happens mostly in crowded places and tourist spots. Watch out for your valuables and belongings in the markets and trains. Stay vigilant when crossing the road, and respect local laws and cultures. Negotiate confidently when haggling in the markets.
The government strictly controls demonstrations, and authorities may arrest protesters. Hence, avoid areas with large gatherings and ongoing protests. Do not photograph or take videos of the demonstrations. Also, it is illegal to take pictures of police and government buildings without permission.
Hong Kong SAR has high air pollution and humidity from May to October. Reduce outdoor activities during these periods. It also experienced typhoons and natural disasters during this period. Hence, check the local weather forecast from the Hong Kong Observatory when planning your trip.
In an emergency, dial 112 or 999 for police assistance.
Macau Special Administrative Region
Macau has a Level 3 Travel Advisory from the US Department of State. But despite this, Macau SAR is still a generally safe destination for many tourists. They only have to take safety precautions as anyone should in a foreign place.
Violent crime involving tourists is rare. Petty crime, such as pickpocketing and theft, targets tourists mostly in crowded places, tourist spots, and around casinos. Hence, watch out for your valuables and belongings in the markets and on trains. Stay vigilant and negotiate confidently when haggling in markets.
The government strictly controls demonstrations, and authorities may arrest protesters. Hence, avoid areas with large gatherings and areas with ongoing protests. Do not photograph or take videos of the demonstrations. Also, it is illegal to take pictures of police and military sites without permission.
Like Hong Kong SAR, Macau SAR experiences severe weather between May and October. It can be very humid during these months, with high pollution levels. Also, Macau typhoons pass through Macau SAR mainly during this period. Hence, monitor the weather and check the Macau Meteorological and Geophysical Bureau portal when planning your itinerary.
In an emergency, dial 999 for police assistance.
Food Safety in China
While Chinese cuisine is delicious, food safety and hygiene are a concern in China. Watch what you eat, and avoid highly processed and very oily foods. Read restaurant recommendations, and eat only in places that appear clean. Also, only eat freshly cooked hot meals, especially when trying street foods. Lastly, tap water is unsafe to drink, and it is best to get sealed bottled water.
Environmental Concerns
Environmental concerns, such as air pollution, are prevalent in major cities. Smoggy weather occurs between November and January in some northern cities, like Shijiazhuang and Xianyang. Hence, monitor air quality indexes, particularly during hot seasons, limit outdoor activities during times of poor air quality, and wear masks.
Typhoons and monsoons are common between April and October, especially in southern coastal areas, so stay updated with weather forecasts. Follow the advice from authorities and monitor weather updates from the respective government offices. Visit the China Meteorological Administration portal for climate updates and weather forecasts for mainland China. Travelers can also check the weather alerts for Hong Kong from the Hong Kong Observatory portal and in the Macau Meteorological and Geophysical Bureau for Macau.
Budget Considerations
Traveling to China is quite affordable, although the rates may vary considerably according to geographical location. Notably, prices in the metropolises like Hong Kong and Beijing are higher than in other regions and parts of China.
Accommodation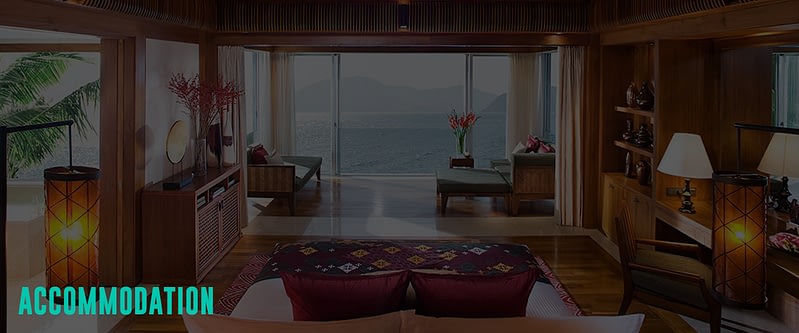 The accommodation cost in China mainly varies depending on the location. But generally, a bed in a hostel dorm starts at $13 in Shanghai, $19 in Beijing, and $17 in Hong Kong. Private hostel rooms cost around $21 in smaller cities and $25 in the metropolises. Free wifi is standard, and most offer complimentary Chinese breakfast.
In addition, travelers will find apartments and holiday homes between $55 and $100. Likewise, visitors looking for more comfort can stay in a three-star hotel starting from $50 and around $125 for a five-star hotel in Hong Kong and Beijing. For as low as $85 per night, travelers can find comfort in five-star hotels in Macau and Shanghai.
Food
Chinese cuisine is incredibly diverse, with various regional styles, including Sichuan, Cantonese, Shandong, Hunan, and more. Each region has its own distinct flavors and signature dishes. Staples are rice and noodles, with dumplings and dim sums as popular meals. In addition, China is vegetarian and vegan-friendly because of its Buddhist history. Hence, vegans and vegetarians can quickly get by in China.
Foods in China are cheap, between $1 and $2 for noodles, rice toppings, and pork buns from street vendors. But always look for a clean and hygienic stall and only eat freshly cooked foods for safety. Meanwhile, a complete meal in an inexpensive restaurant typically costs around $3, while a combo meal in a fast food starts at $4.50. Expect to pay $15 for a three-course meal in a mid-range restaurant and around double for fine dining in high-end places.
Notably, foods are much cheaper in the western, southwestern, and inner parts of Mainland China. Food prices can be half that of those in the big cities and metropolises! And since food is very affordable, self-catering is not recommended as hostels in China mostly don't have kitchen facilities.
Attractions and Transportation
Admission to tourist sites and attractions in China is very affordable. Visitors can enter the Great Wall of China for $6.20, the Forbidden City for $8.25, and $26 to see the Terracotta Army at the Emperor Qinshihuang's Mausoleum Site Museum. Other sites and smaller temples are much cheaper and usually cost below $2.75.
Public transportation in China is also affordable. Depending on the location, a bus ticket costs between $0.30 and $0.75, and travelers can expect to pay around $1.90 for a 3-kilometer taxi trip in Beijing and $2.20 in Shanghai. Meanwhile, Hong Kong and Macau visitors can hire a car for $40 daily for flexibility and privacy.
Average Two-Week Cost
Generally, budget travelers in China can live with a $40 daily budget or $560 for two weeks. The budget covers the costs of sleeping in hostel dorm beds, dining at cheap restaurants and street stalls, taking public transport, mainly doing free activities, and visiting cheap tourist sites.
On the other hand, mid-range travelers spend at least $90 daily or $1260 for two weeks. It includes staying in a three-star hotel, taking occasional taxis, dining in local restaurants, doing a few paid activities, and visiting several attractions.
Lastly, travelers can enjoy luxury and privacy in China from $200 daily to $2800 for two weeks. It includes staying in five-star hotels, splashing out on meals, taking domestic flights, and renting a car for transport. They can also avail of all the paid tours and activities they want. So, for them, the sky is the limit for travel.
Customs And Import Restrictions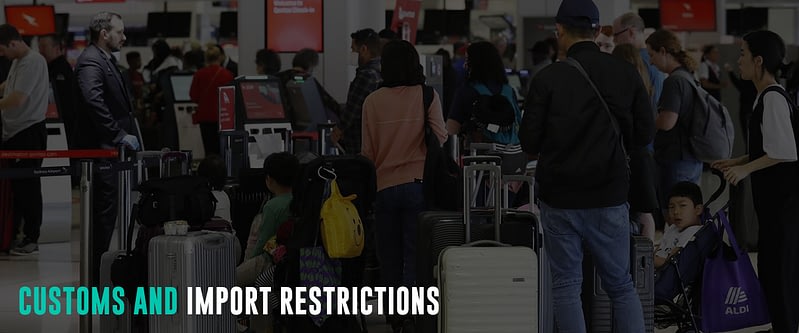 China has different customs rules for travelers entering the mainland and its special administrative regions in Hong Kong and Macau. But generally, travelers can bring goods from abroad without paying customs duties if they are for personal use or gifts.
Mainland China
Customs regulations in mainland China allow travelers to bring personal belongings without paying duty fees. But note that travelers bringing personal goods such as wristwatches, radios, cameras, and other equipment must bring them back when leaving the country. Visitors can get duty-free items worth 2,000 RMB (around $273). In addition, visitors can bring alcohol and tobacco products not exceeding the following:
1.5 liter of alcoholic drinks of 12% concentration or higher
400 cigarettes, 100 cigars, or 500 grams of smoking tobacco
20,000 RMB/CNY or foreign currencies not over $5,000
China Customs restricts entry of certain products following the existing regulations. It includes the following:
Animals, plants, and their by-products; biological products, human tissue, and blood and blood products.
Radio transmitters, receivers, or communication security devices.
Restricted articles, print media, or articles for advertisement.
Precious metals such as gold and silver.
To avoid the inconvenience of investigation and confiscations, travelers must not bring prohibited products to China. It includes the following:
Poisonous drugs, habit-forming drugs, opium, morphine, heroin, etc.
Animals, plants, and their products are infected with or carrying germs and insects.
Unsanitary foodstuffs and germ-carrying foodstuffs from infected areas
Other articles, the import of which is prohibited by state regulations
Arms, ammunition, and explosives of all kinds
Manuscripts, printed matter, films, photographs, recordings, and videotapes detrimental to China's politics, economy, culture, and ethics.
Visit the General Administration of Customs of the People's Republic of China portal to check the complete list of customs policies and import restrictions to China.
Hong Kong SAR
Customs in Hong Kong operates green and red channels. Travelers without goods to declare can pass through the green channel. Contrarily, visitors with goods to declare must pass through the red lane.
Hong Kong is a free port and does not levy customs tariffs on imports and exports. Excise duties are charged only on four types of dutiable commodities: liquor, tobacco, hydrocarbon oil, and methyl alcohol.
Notably, Hong Kong SAR travelers 18 years and over have duty-free allowances for alcohol and tobacco products not exceeding the following:
19 cigarettes, 1 cigar or 25 grams cigar, and 25 grams of other smoking tobacco.
One liter of liquor with an alcohol strength above 30% by volume measured at a temperature of 20℃.
Customs Laws in Hong Kong SAR regulate the import and export of restricted or forbidden goods into the region. It includes narcotics, psychiatric substances, controlled chemicals, antibiotics, weapons, ammunition, fireworks, strategic commodities, rough diamonds, animals, plants, endangered species, telecommunication equipment, game, meat, poultry, eggs, and powdered formula.
Lastly, travelers to Hong Kong bringing currency and bearer negotiable instruments over 120,000 HKD (around $15,365) or its equivalent must pass through the red lane and declare the amount to the customs authorities.
Check the complete list of customs and import restrictions from the Hong Kong Government portal when planning a trip to this region.
Macau SAR
Like Hong Kong, Macau is a free port with no tariffs on general imports. However, the government imposes a consumption tax on alcohol, tobacco, fuels, and motor vehicles.
Visitors to Macau can bring duty-free goods for personal use or consumption not exceeding the daily limit as follows:
Dairy, farm, and poultry products below 5kg daily
19 cigarettes, 1 cigar weighing less than 3 grams, or 25 grams of tobacco leaves
One liter of beverage with more than 30% alcohol content
Drugs that do not exceed a 30-day therapeutic dose (narcotic drugs and psychotropic substances specified in Article 9 of Decree No. 34/99/M)
Other medications that do not exceed the 90-day therapeutic dose
Travelers with cash or cash bearer negotiable instruments (CBNI) worth MOP 120,000 (around $14,980) or more and its equivalent must declare it to Macau Customs. Otherwise, travelers risk paying fines and the port inconvenience.
Macau Customs restricts or prohibits importing certain products and requires a permit from concerned government offices. It includes the following:
Live plants and animals.
Meat, poultry, and food products
Counterfeit goods or illegally produced copies of copyrighted items
Electronic cigarettes
Ivory
Narcotics
Pharmaceuticals
Sensitive high-technology or military products
Television decoders requiring a subscription
Weapons, not limited to firearms and ammunition
Visit the Macau Customs Service portal for the complete list of import restrictions and customs policies when planning a trip to Macau.
Climate Considerations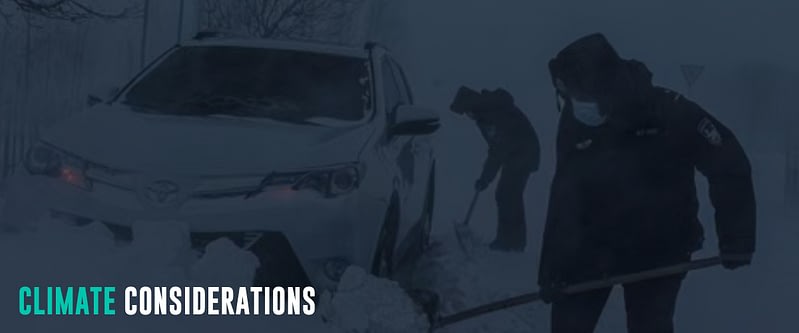 China has a highly diverse climate due to its vast size and topography, ranging from mountains to deserts and coastlines. But generally, China experiences four distinct seasons: spring, summer, autumn, and winter.
Wintertime temperature variations are significant, whereas summertime variations are much more minor. For example, the 24-hour average northern temperature in Mohe County, Heilongjiang, is close to −30 °C in January, yet it is higher than 18 °C in July. In comparison, the average January southern temperature in Hainan, which includes the city of Haikou, is over 18 °C, while the average July temperature there is typically about 29 °C.
Notably, the summertime in Chongqing, Wuhan, and Nanjing may be scorching and muggy. But the country's hottest temperatures are recorded in the Turpan Depression, with its considerably drier climate and frequent highs of over 40 °C.
Northern Regions
The northernmost regions of China (Heilongjiang and Inner Mongolia) have a subarctic environment. It features lengthy, harsh winters and brief, warm summers. Meanwhile, high altitudes in the Tibetan Plateau, the Tian Shan Mountains, and other mountainous regions of Northern China are home to permafrost. The temperature during winter is below freezing point with occasional snowfall. Summer temperatures often exceed 30°C in cities like Beijing, while spring and autumn are pleasant between 10°C and 25°C.
Southern Regions
In contrast, Southern China, such as Hainan Island and Yunnan, has tropical weather. But springs are generally warm and humid, with temperatures between 15°C and 25°C. Summers are hot, humid, and prone to heavy rainfall, with temperatures reaching 30°C to 35°C. Autumns are mild and comfortable at around 20°C to 28°C. Winters are mild, and rain is expected, with temperatures rarely dropping below 10°C.
Central and Western Regions
Central China experiences northern and southern climates, while Western China characterizes high-altitude plateaus and deserts. Summers in the west are short, warm, and dry, while winters are icy below freezing point.
Coastal Regions
The coastal regions such as Shanghai, Hong Kong, and Macau have maritime climates. These areas are prone to typhoons from May to November, although the most critical months are often July to September. Storms bring heavy rainfall, strong winds, and potential flooding to the lowlands in the coastal areas.
Monsoon Climate
Lastly, some regions, such as the Yangtze River Valley, experience a monsoon climate. Monsoons bring heavy rain and occasional flooding, typically affecting these areas from May to September.
Primary Transportation Options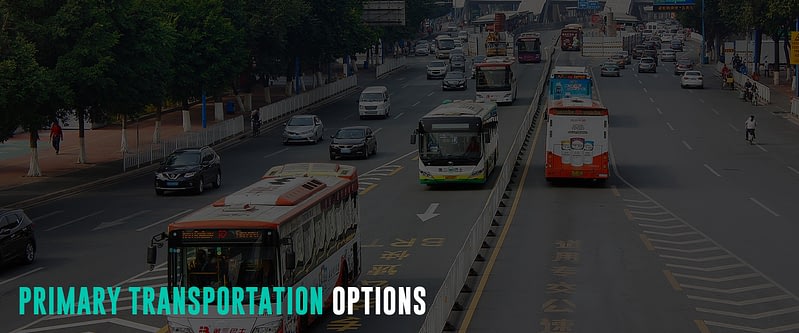 China is a vast land with countless tourist destinations. A country of contrast, China has modern metropolises, like Beijing, Shanghai, and Hong Kong, with advanced transportation. At the same time, some remote areas in the countryside of Yunnan, Sichuan, Shanxi, Anhui, and Guizhou still depend on a non-mechanized transport system. But generally, travelers to China can travel by air, rail and metro, ferry, or land transport.
China's transportation infrastructure continually evolves, with ongoing investments in high-speed rail, urban transit systems, and advanced transportation technologies. The diverse range of transportation options makes it convenient for local and international travelers to explore the country efficiently.
Air
Air travel in China is well-developed, with a vast network of airports and numerous domestic and international flights. China is home to several leading airlines and airports, making it a key player in the global aviation industry.
Major international airports in cities including Beijing, Shanghai, Guangzhou, Kunming, Xiamen, Dalian, Xi'an, Urumqi, Harbin, Hong Kong, and Macao. China has 40 mainland cities with scheduled flights to Hong Kong, Macau, and Taiwan and over 380 routes and flights to international destinations.
Air China, the flagship carrier, operates a vast domestic and international network, connecting major cities in China to destinations worldwide. Its scheduled international flights reach 121 cities in 52 countries. Other leading airlines offering affordable and extensive domestic and international flights are China Southern Airlines, China Eastern Airlines, Hainan Airlines, and Xiamen Airlines.
Ferry
Traveling by ship or ferry in China offers a unique way to explore its vast coastline, numerous rivers, and picturesque islands. Some famous ferry routes are Hong Kong – Macau, primarily operated by TurboJET and Cotai Water Jet, and Hainan (Haikou) – Guangdong (Sanya) by Hainan Strait Shipping. There are also cruises along the Yangtze River, allowing travelers to explore the Three Gorges and visit cities like Chongqing and Wuhan.
China's inland waterway transport in the Zhu Jiang Pearl River Delta in Southern China is also well-developed. It has a network of ferries connecting major cities like Guangzhou, Shenzhen, and Zhuhai with nearby islands and ports. Various ferry operators serve the Pearl River Delta region, including Chu Kong Passenger Transport and Xunlong Shipping.
Rail
Traveling by train is the primary mode of transportation in China. It is one of the most cost-effective ways to cover long distances and is popular among the locals. China's extensive railway network comprises north-south and east-west trunk lines. Its high-speed railway network continually expands and now includes four vertical and four horizontal lines.
The significant routes include Beijing to Guangzhou, Harbin, and Shanghai; Xuzhou-Lanzhou, Shanghai-Kunming, and more. It also encompasses regional lines like Guizhou-Guangzhou, Nanning-Guangzhou, and Xi'an-Chengdu, as well as intercity high-speed rail routes like Beijing-Tianjin and Shanghai-Ningbo. Furthermore, high-speed rail also serves Hong Kong to Guangzhou and Shenzhen and Macau to Zhuhai and Guangzhou.
In addition, China's high-speed train network (G, D, and C trains) connects more than 500 cities nationwide. It has an average speed of 250 km/h to 350 km/h and has become a popular choice for long-distance travel.
China also boasts the Shanghai Maglev Train or Shanghai Transrapid, the world's fastest commercial magnetic levitation (maglev) line up to 430 km/hr (268 mph). It runs from Pudong International Airport to Longyang Rd. Station, taking this 30-kilometer distance within 8 minutes.
For efficiency, tourists are encouraged to use bullet trains whenever possible. These trains offer a balance of speed, convenience, and affordability, with extensive English signage and staff with some knowledge of English. Only take the slower regular trains to save money or if travelers have more time to explore. Also, note that English is limited on regular trains and railway stations.
Public Transport
China has an efficient and wide range of public transport systems and services. All Chinese cities, big and small, have buses, taxis, and motorcycles, with another fast-growing option being app-operated bicycles to hire for short journeys across the city. Major cities like Shanghai, Beijing, Guangzhou, Hongkong, and Macau have metro and subway systems, trams, local commuter trains, and private hire cars.
Travelers to Hong Kong can plan their public transport journey with the help of HKeMobility — an all-in-one travel mobile app developed by Hong Kong's Transport Department. The app enables travelers to find the best point-to-point public transport options and quickly get around the city.
Bus
Public buses are widely available in Chinese cities, providing an economical way to get around. Major cities also have dedicated bus lanes to ease traffic congestion.
In mainland China, buses are generally cheaper than trains for intercity travel. Bus fares range between $0.30 and $0.45 depending on the city and travel distance. Thus, bus travel is another option for short-distance journeys, but traffic can influence travel time.
Hong Kong has an extensive bus network, including double-decker buses offering hop-on and hop-off sightseeing tours operated by the Big Bus Tours. The route numbers and destinations are usually displayed, and fares are paid upon boarding based on travel distance. They accept payments either in cash or the Octopus card. The central bus service providers in Hong Kong are Kowloon Motor Bus and Citybus in Hong Kong Island, Kowloon, and the New Territories, while New Lantao Bus focuses on Lantau Island, and Long Win Bus covers North Lantau Island and the airport.
In Macau, the bus network is the primary public transport mode that covers the peninsula, Taipa, and Coloane. The bus system is efficient, with affordable fares at $0.75. Payment can be either Macau Pass or cash, but travelers must prepare the exact amount as no change is given on the buses. For itinerary planning, consider checking the most convenient bus routes via the Transport Bureau of the Macao SAR Government website. Alternatively, travelers can easily download the Bus Traveling System app to plan their route.
Trams
Trams are another iconic and affordable travel method, particularly on Hong Kong Island. These historic street trams still operate on the north corridor of Hong Kong Island through Western District, Wan Chai, Happy Valley, Causeway Bay, and North Point. Trams in Hong Kong are double-decker streetcars that have been traveling through Hong Kong's busiest thoroughfares since 1904 and continue to be an affordable, inexpensive, and fun way to get around.
Each tram ride has a flat fare of $3, no matter how far the travel distance. The exact amount in cash and Octopus card payments are acceptable.
Subway and Metro
Many major cities, including Beijing, Shanghai, and Guangzhou, have extensive subway systems. They are clean, efficient, and cost-effective, making them a popular choice for urban transportation. In addition to high-speed trains for intercity travel, many cities have commuter train systems that connect suburbs with the city center. Generally, a one-way ticket costs $0.40 for the first 6 kilometers and an increment of $0.15 for every 10 kilometers.
The Mass Transit Railway (MTR) is an extensive and efficient subway system in Hong Kong. It is the backbone of public transportation in the region and connects Hong Kong Island with Kowloon and the New Territories. MTR includes stops at the boundary with Mainland China (Lo Wu Station and Lok Ma Chau Station). Furthermore, the MTR also operates a light rail system between Yuen Long and Tuen Mun in the New Territories.
Macau's light rail system, Light Rapid Transit (LRT), connects Taipa and Cotai. It runs from east to west, covering important hubs and tourist destinations such as the Macau International Airport, Taipa Ferry Terminal, Lotus Bridge Checkpoint, Taipa Village, and many others. The LRT operates from 6:30 AM to 11:15 PM at 10 to 15-minute intervals.
Taxi
Taxis are readily available in most cities and are affordable, especially by Western standards. Many taxis use meters, and carrying your destination's address in Chinese is essential. Services of a ride-sharing app like Didi are widely used in China and offer a convenient way to get around. Notably, taxi fares in Mainland China vary depending on the region. For example, fares in Shanghai start at $2.20 for the first 3 kilometers, while they are only $1.90 in Beijing.
In Hong Kong, taxis are color-coded based on their service areas. Red taxis serve most of Hong Kong, green taxis cover the New Territories, and blue taxis operate Lantau Island. But generally, all taxis can travel to and from Hong Kong International Airport and Hong Kong Disneyland. Visit Hong Kong's Transport Department website for taxi fares and additional charges.
Taxis in Macau are convenient for short trips within the city. Generally, they are black with a cream roof. There are also special radio taxis in blue and red, operated by the Macao Taxi. Fares start at $2.40 for the first 1.6 kilometers, with an increment of $0.25 for every 240 meters. In addition, taxis in Macau charge $0.25 for every minute of waiting, $0.40 for every piece of luggage in the trunk, and a $0.60 surcharge for boarding from the airport, ferry terminal, University of Macau on Hengqin Island, Macao Port Zone of Hengqin Port, COTAI Frontier Post and the Hong Kong-Zhuhai-Macao Bridge Frontier Post at Macao Port or journeys from Macao to Coloane. Meanwhile, a $0.25 surcharge is added for boarding from Taipa to Coloane.
Car Rental
Visitors in Mainland China cannot hire a car unless they have a valid driving license issued by the People's Republic of China. An International Driving Permit (IDP) is unacceptable. Contrarily, the Hong Kong government allows visitors 25 years and over, with a valid passport and more than 24 months overseas driving license, to rent a car in the region. Likewise, travelers to Macau can hire an automobile with permission from the Traffic Department of the Public Security Police Force to drive. Visitors can choose from several self-drive car rental companies registered at the Macao Government Tourism Office.
Mainland China drives on the right-hand side of the road, while Hong Kong SAR and Macau SAR drives on the left.
Start Trip Planning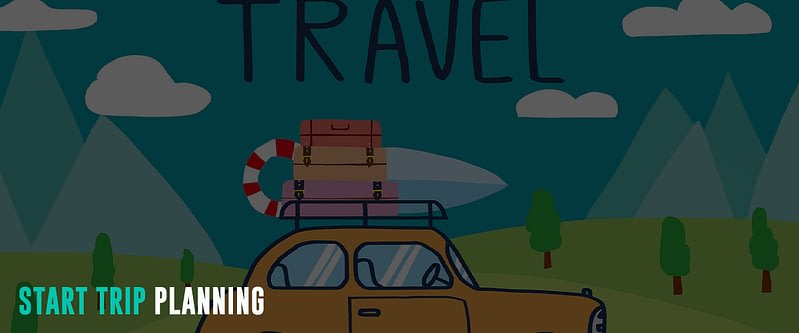 Travel-Wise is made from the ground up to help people travel more, break down the barriers that make it tough to get going, and start your journey as painlessly as possible. Bookmark our other Country Guides to help kick-start your research for future travels. We also offer templated itineraries from our staff and community that help serve as a building block for your trip plans. Alternatively, we also utilize AI to offer a way to generate itinerary ideas. This saves much time just getting you up and running with a template. From there, you can use the trip planner to create your customized itinerary, invite friends and family for collaboration, find others from Travel-Wise to join the trip, book and track important information, journal, and share your experiences at the end or along the way!