This travel wiki page of Cook Islands will help guide travelers with quick and relevant information to consider when planning and visiting the country. It is difficult to find all the relevant information on Cook Islands' culture, safety, travel restrictions, and things to do, so we summarize it all here. If anything is stale or outdated, please let us know! Let's dive in and explore more high-level information as a Cook Islands Trip Planner.
Last updated March 27th of 2023.
National Information & Culture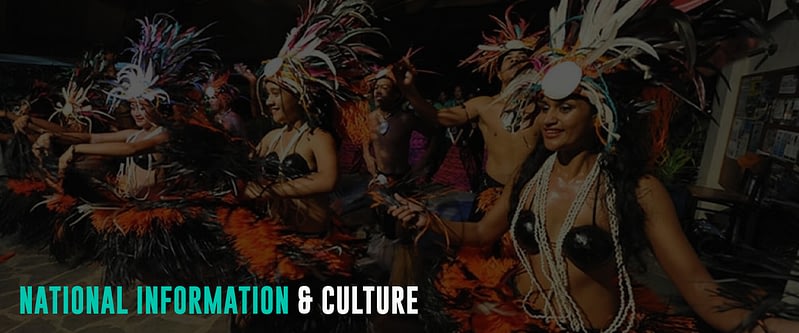 The Cook Islands is an independent island nation affiliated with New Zealand in the South Pacific Ocean. The country's capital and largest city is Avarua, on the island of Rarotonga, while the official currency is the New Zeland Dollar (NZD).
Comprising 15 significant islands and two reefs, the country has run its own foreign and defense policy. Under the country's constitution, Cook Islands nationals have the right to become citizens of New Zealand and can receive New Zealand government services when in New Zealand. However, New Zealand citizens are not Cook Islands nationals.
Tourism is the country's primary industry and the leading element of the economy, contributing over 65% to the country's Gross Domestic Product (GDP). Offshore banking, pearls, and marine and fruit exports follow it.
In the Cook Islands, male homosexuality is de jure illegal and is punishable by a maximum term of seven years imprisonment. However, the law is not enforced, and legislation to change it is pending.
Travelers must also know that Sunday is a quiet day in the Cook Islands and is most often spent with family and attending church. In addition, many shops and businesses are closed all day. Lastly, keep swimwear in the beach area and dress modestly outside resorts and water.
Visit the Cook Islands Official Tourism Website for more information and tips when planning your trip.
Special Travel Considerations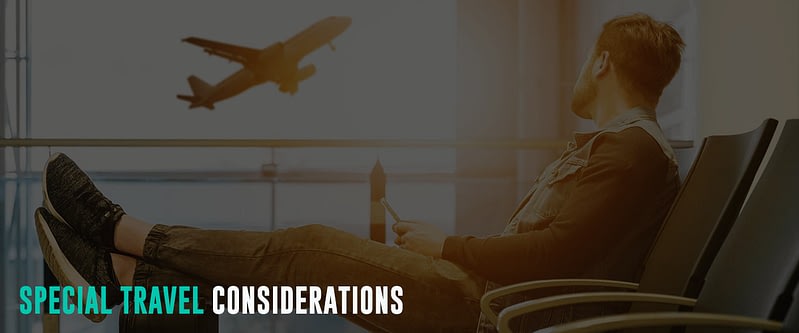 Each country and destination has rules and regulations that every traveler must consider. Hence, check the following considerations for hassle-free travel to the Cook Islands.
Covid-19 Policy
As of September 6, 2022, the Cook Islands' air and sea borders are open for travelers. Hence, travelers do not need to present proof of Covid-19 vaccinations, and no more quarantine or isolation during arrival.
However, the Covid-19 protocol of the Cook Islands may vary over time with the evolution of the pandemic. Therefore, check the latest travel and entry requirements when planning your trip.
Travel Insurance
Travel and health insurance are not mandatory for visitors to enter the Cook Islands. However, it is always best to have one that covers emergency medical treatment, including COVID-19, repatriation, and evacuation.
Travel insurance can protect you against the inconvenience of injury, medical emergencies, theft, and flight cancellations. In addition, it is a comprehensive protection in case anything goes wrong with your trip.
Visa Information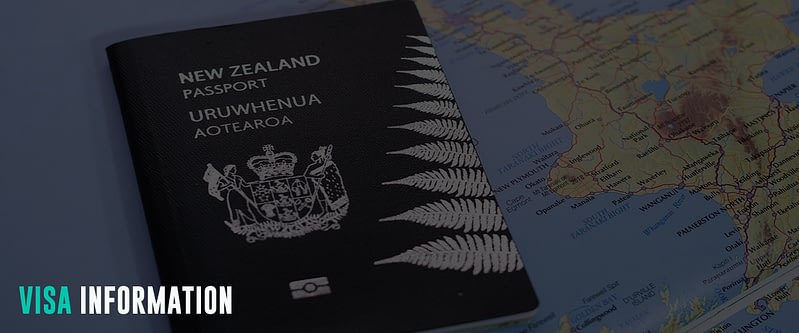 The Cook Islands is a visa-free country. All passport holders of at least six months validity can enter the Cook Islands without a visa for a maximum stay of 31 days and at least seven days validity beyond their stay for Australian nationals. Meanwhile, New Zealand citizens can stay up to 90 days in the Cook Islands with a passport of at least seven days valid beyond their stay. Visitors who wish to stay longer must visit the Immigration Department to apply for an extension.
Additionally, all visitors must have a return or onward flight ticket and proof of accommodation during their stay in the Cook Islands.
Popular Attractions
The Cook Islands is a tropical haven famous for its white sand and clear lagoons, perfect for snorkeling, diving, kayaking, and swimming. Travelers can also visit some of the more remote islands to hike and indulge in the stunning natural landscapes.
Aitutaki Lagoon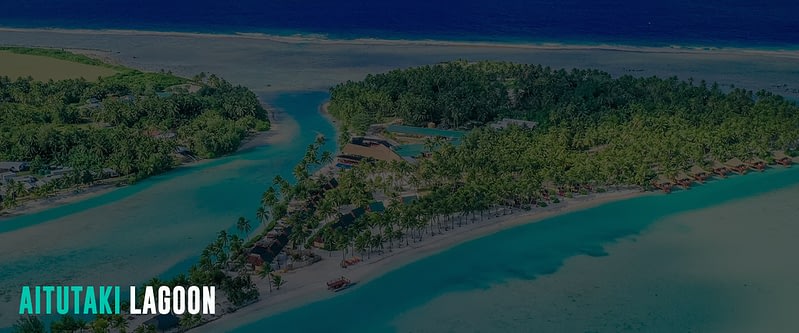 Aitutaki's lagoon is a picturesque location ideal for a tropical vacation featuring 15 islets dotting the main island on a somewhat triangle shape. They all feature crystal clear water and white sandy beaches for tourists. Visitors can explore the islets by kayaking or joining cruises and tours. Tourists can also go swimming along with giant trevally, snorkeling, and diving into the rich marine life of the lagoons. Bonefishing is also popular; visitors can hire local guides on the island.
Maina Island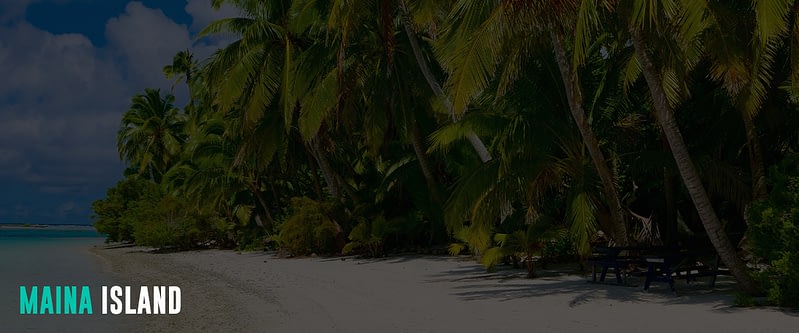 Maina Island, southwest of Aitutaki Lagoon, offers excellent snorkeling opportunities and a sandbar called "Honeymoon Island." It is also home to the red-tailed tropicbird, once prized for its crimson feathers. Close by is the shipwreck of M/V Alexander in 1951.
Tapuaetai (One Foot Island)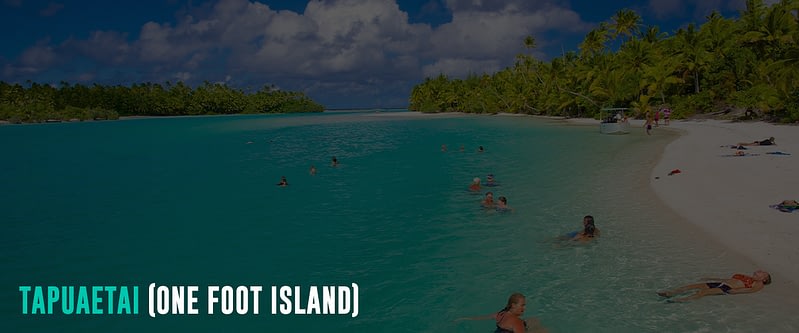 The most popular islet of Tapuaetai (One foot Island) is the most visited of Aitutaki's motu, which is ideal for swimming and snorkeling in the turquoise lagoon. The island also has gleaming white sand and is a popular wedding spot. Visitors can even walk around the island in about 20 minutes. A highlight is the post office, where visitors can stamp their passports.
Tours from Aitutaki to the island are widespread and include snorkeling opportunities where visitors can spot giant clams, giant trevally, and brightly colored coral. In addition, tours usually include visits to other motu (islets) in the lagoon and a barbecue lunch.
Muri Lagoon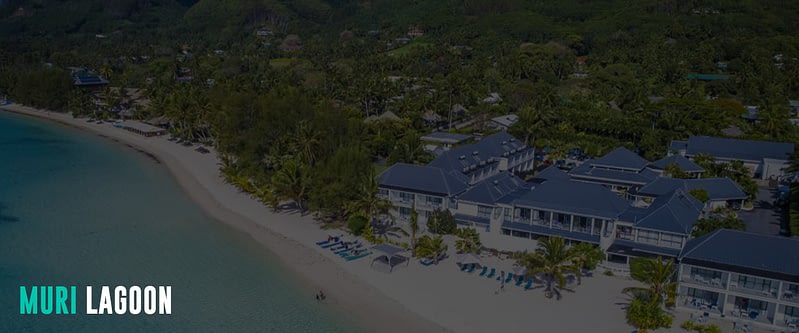 Muri Lagoon is a popular destination on the east coast of Rarotonga. The lagoon features four islets: Taakoka, Koromiri, Oneroa, and Motutapu, and it is a hub for watersports such as kayaking, paddle boarding, snorkeling, and kitesurfing. They all have equally beautiful white sand beaches and blue waters with tropical fish. Visitors can take lagoon cruises, rent water sports equipment, and enjoy swimming and snorkeling in shallow waters. Around the Muri lagoons are many resorts, restaurants, and cafes along the beach.
Anatakitaki Caves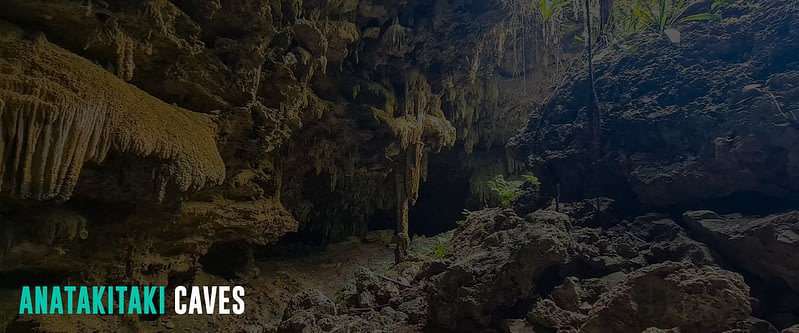 The Anatakitaki Caves in Atiu, Cook's third largest island, is a must-see for adventure seekers. The cave features towering limestone caverns with sparkling stalactites and stalagmites and is home to the Kopeka birds, which navigate in the dark using echolocation. The cave is also decorated with various speleothems and roots from banyan trees. Visitors can take a challenging guided tour through the untouched tropical rainforest surrounding the cave and enjoy a candle-lit swim in an artesian water pool. The Tiroto Tunnel connects the cave's freshwater lake to the Pacific Ocean.
Vai Nauri
Vai Nauri is the largest freshwater cave in Mitiaro, located on the northeastern side of the island, and is popular with locals and tourists. Visitors can jump or gently coax themselves into the cool, turquoise blue water after learning the special chant said before jumping in. The cave is also known as a natural swimming pool, and local women held gatherings known as travail at Vai Nauri and nearby Vai Tamaroa, where they swam and sang traditional songs. However, with Mitiaro's declining population, the Terevai tradition is now mainly limited to holidays.
Motuanga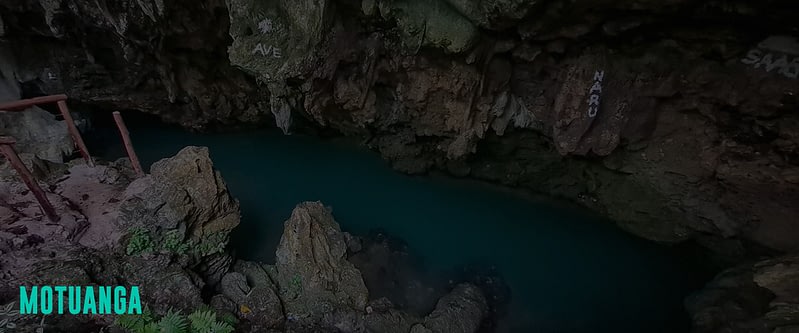 Motuanga Cave, also known as the Cave of 100 Chambers, is the largest cave on Mauke island in the Cook Islands. The cave has eight known chambers, with the final two being underwater and only accessible to scuba divers. The complex of tunnels and caverns was said to extend under the reef and out to sea and was used as a hiding place from war parties. The entrance is on land, and a series of passageways head out to sea and end in a large pool beneath the reef.
Nearby are the Vai Moti, Vai Tukume, and Vai Mau, with underground lakes great for swimming, with palm-size crabs scuttling across the path at their entrances.
Avarua, Rarotonga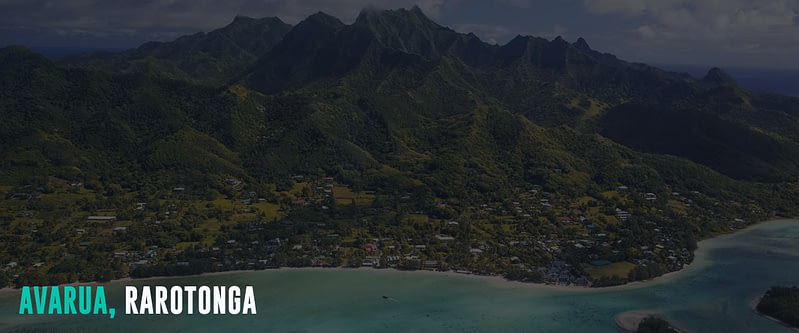 Avarua is a town and district in Rarotonga and is the national capital of the Cook Islands. It houses the Rarotonga International Airport, the main gateway for tourists into the island nation. The friendly town of Avarua has several worthwhile destinations that a traveler must explore before heading to other popular attractions.
The Cook Islands National Museum houses a collection of artifacts and exhibits that provide insight into the history and culture of the Cook Islands. Visitors can learn about the traditional practices of fishing, weaving, and carving and the impact of European colonization. Nearby is the Cook Islands Library and Museum, which houses a collection of rare books on the Pacific and offers a glimpse of the cultural history of the islands.
Travelers interested in religious history can also visit the Avarua Cook Islands Christian Church. This historic church made of coral dates from 1853. Also, some of the island's most famous people are buried in its graveyard, including the first prime minister of the Cook Islands.
Just offshore from Avarua is the Matai shipwreck protruding out of the water. This century-old wreck is a popular snorkeling spot.
Punanga Nui Market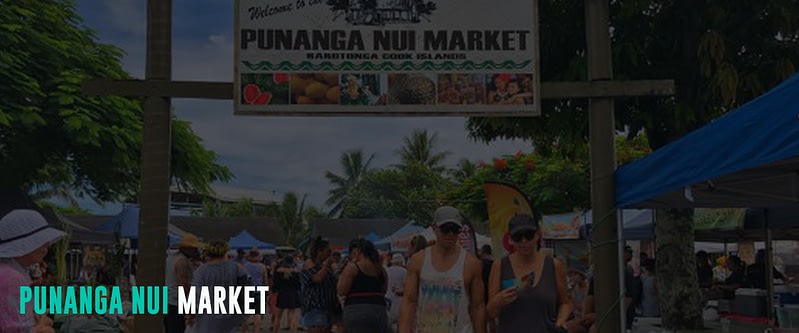 One of the must-visit attractions in Avarua is the Punanga Nui Market. This market is a popular gathering spot for locals and visitors alike. It is open six days a week (closed on Sundays) and offers a variety of goods, including fresh produce, crafts, souvenirs, and local delicacies.
Te Vara Nui Village
Te Vara Nui Village is a Maori cultural site with night performances on floating stages, waterfall gardens & a buffet.
One of the finest things to do in the village for families is to attend the Over-Water Night Show and Buffet Dinner. The spectacular one-hour entertainment performance has a beautiful waterfall garden background and traditional costumes, dance, and music.
Visitors will enjoy an island-style feast of western cuisine and traditional Cook Islands food following the show. There is also a cultural show involving storytelling via song and dance at the waterside dining area, where tourists can participate.
Te Rua Manga (The Needle)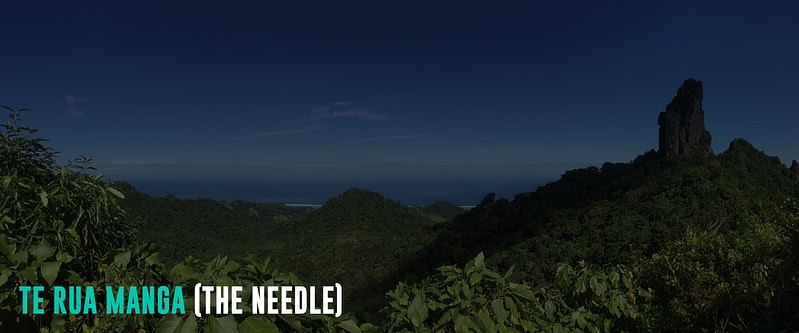 Te Rua Manga, or The Needle, is the highest mountain on Rarotonga at 413 meters above sea level. The spire itself is a breccia structure, hence the name. The Needle is a famous landmark in Rarotonga and offers stunning views over the coast and surrounding forest. At the spire's base, travelers will find a walking track forming part of the Cross Island Track, a popular hike from the north coast to the south via Te Rua Manga (The Needle) and Wigmore's Waterfall. The walk takes about four hours and requires sturdy footwear. Also, be reminded that climbing The Needle is only for experienced rock climbers. Likewise, guides are recommended but not mandatory. Lastly, avoiding the trail after heavy rain is best, as some sections can be steep and slippery.
Titikaveka Beach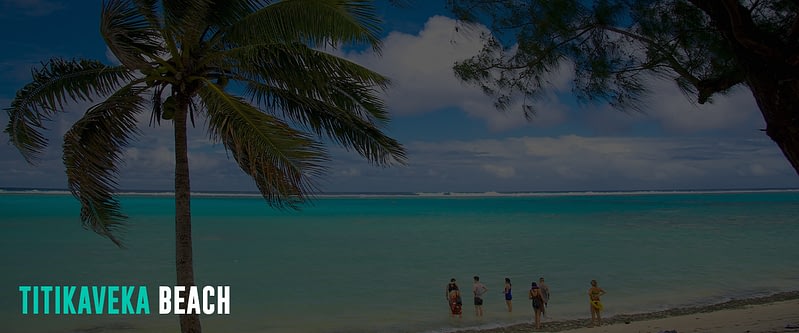 Titikaveka Beach and lagoon are among the most fantastic places on Rarotonga Island to swim and snorkel. The water is often so clear that colorful fish are visible just by standing there. Visitors must not miss packing snorkeling equipment and underwater camera since there is a lot of marine life around the various coral heads, and the lagoon is studded with blue sea stars. Aside from snorkeling, kayaking is also very popular at Titikaveka Beach. Moreover, the beach is ideal for a couple's romantic beach getaway as tourists are less frequent.
Travelers may also visit the nearby coral stone Cook Islands Christian Church.
Aroa Lagoonarium Marine Reserve, Rarotonga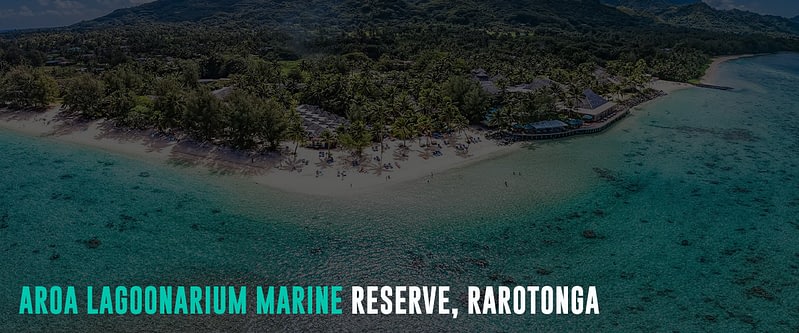 Aroa Lagoonarium Marine Reserve is a popular snorkeling and diving destination in Rarotonga. It is a protected area to preserve the lagoon's diverse marine life and natural beauty.
The lagoonarium is home to various marine creatures, including colorful Parrot fish, Moorish idols, moray eels, wrasse, angelfish, turtles, and other sea life. Visitors can explore the reserve on guided tours or independently snorkeling and diving. The clear and shallow water makes it easy to spot marine life. The lagoonarium also features a "whale zone," designated for watching humpback whales during their migration season from July to October. Visitors can observe these majestic creatures from the comfort of a glass-bottom boat or by snorkeling. Also, note that motorized boats are off-limits in reserve.
The Aroa Lagoonarium Marine Reserve is open year-round, and visitors are encouraged to practice responsible tourism by respecting marine life and avoiding any damage to the reef.
Primary Spoken Language(s)
English and Cook Islands Maori are the two official languages of the Cook Islands. Most of the population speaks English on Rarotonga Island, while the outlying islands (Pa Enua) are where Cook Islands Maori is most common.
Safety Concerns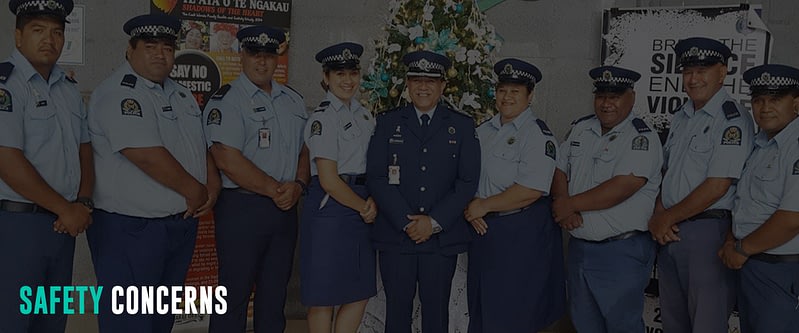 The Cook Islands is a safe tourist country; travelers can exercise standard safety precautions when exploring. Crime rates are low, and tourist scams are rare. However, thieves sometimes target tourists at the beach. Hence, visitors must watch for their belongings and not leave valuables in cars and scooters.
When going out swimming, ask the locals and tour operators if the water is safe before heading out to the water. Some parts of Rarotonga's lagoon have strong currents, particularly near the Rutaki, Papua, and Avaavaroa passages. Hence, always follow the lead of locals on water safety.
The main concern on the islands is sunburn and heat stroke. To avoid this, wear high-SPF sunscreen, regularly reapply every three hours when swimming, and drink plenty of water.
In case of an emergency, dial 999.
Health
The mosquito-borne disease of dengue fever is present and on the rise recently in the Cook Islands. Hence, always have insect repellant handy to protect yourself, and wear long, loose, light-colored clothing to avoid this. Also, ensure your accommodation is insect-proof.
Additionally, frequent swimming and a humid tropical climate can give rise to 'swimmer's ear' and other outer ear canal infections. Therefore, dry your ears carefully after swimming, and pack ear drops in a compact first-aid kit.
Natural Disaster
Severe storms can happen anytime, although the cyclone season is from November to April. As a precaution, always know your accommodation's evacuation plan and the nearest shelter.
Rarotonga is also susceptible to tsunamis after volcanic and seismic activity elsewhere in the South Pacific. If tsunami alert sirens sound, join everyone else in evacuating to higher ground. Signs indicate evacuation routes all around the island. Likewise, follow the advice of your host, hotel, and local officials.
Budget Considerations
The Cook Islands is not the cheapest destination for all types of travelers. But with careful planning, travelers can enjoy the tropical haven of the Cook Islands without breaking the bank.
Accommodation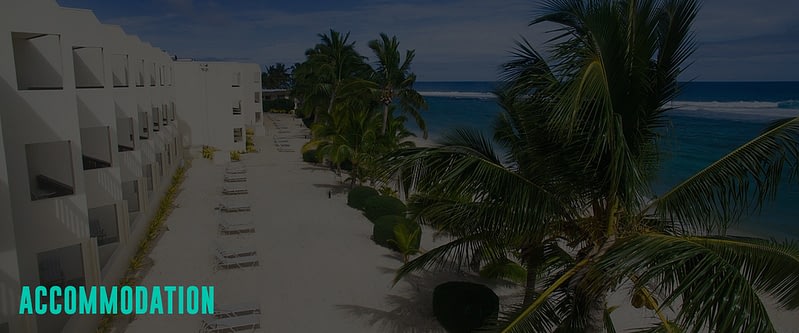 Hostels are uncommon in the Cook Islands, and most budget accommodations are only available on Rarotonga. What is standard and widely available for budget travelers is staying on Airbnb, where a private room with shared kitchen facilities costs $35 and an entire apartment for as low as $75. Standard hotels, starting from $100 per night with a complimentary breakfast, are also available. Moreover, travelers can also rent a one-bedroom beachfront villa in the Cook Islands for $200. Lastly, it is essential to note that camping is not allowed in the Cook Islands.
Food
Seafood and fresh produce are abundant in the Cook Islands. Likewise, tropical fruits such as bananas, mangoes, breadfruit, papaya, and citrus are widely available.
Budget travelers who want to cook food must allocate around $80 weekly for groceries. It can include basic staples like rice or pasta, fresh produce, and meat and seafood.
It is also possible to eat out on a budget at food carts and markets from $6, while a filling meal of seafood or meat at night markets averages $10. Meanwhile, travelers with big appetites for seafood can get a large seafood platter for $18. Expect to pay between $20-25 at high-end restaurants for steaks, seared tuna, smoked marlin, or seafood platters.
Attractions and Transportation
Attractions and activities in the Cook Islands are primarily at the beach and water. Beach access and shore activities are mostly free. But travelers who want to go diving spend around $95 for a two-tank dive, while an open water certification dive costs about $340. Kayak rentals are also available at roughly $30. Visitors can also watch a traditional cultural performance with a meal for about $80, while guided tours and hikes cost between $30 and $55.
On the other hand, public bus transportation on the main island of Rarotonga costs $3 for a one-way ticket or $5 for a roundtrip. Travelers can also get unlimited day passes for $10 or a 10-ride pass for $18. To save, budget travelers can rent a bicycle to get around the islands for $12 per day or $18 for scooters. As a result, rental rates can decrease, and visitors can save more for multiple-day rentals.
Average Two Week Cost
Budget travelers can live with a $60 daily budget or $840 for two weeks. The budget covers the costs of staying in a private Airbnb room with shared kitchen facilities, cooking their food, walking or taking public buses to destinations, and mainly doing free activities.
On the other hand, mid-range travelers spend at least $160 daily or $2240 for two weeks. It includes staying in a standard hotel, taking public buses and taxis, dining out in the markets, and doing paid activities.
Lastly, travelers can enjoy luxury and privacy in the Cook Islands for $300 daily or $4200 for two weeks. It includes staying in beachfront villas, splashing out on seafood and meals, renting a car for transport, and availing of all the paid tours and activities they want. So for them, the sky is the limit for travel.
Customs And Import Restrictions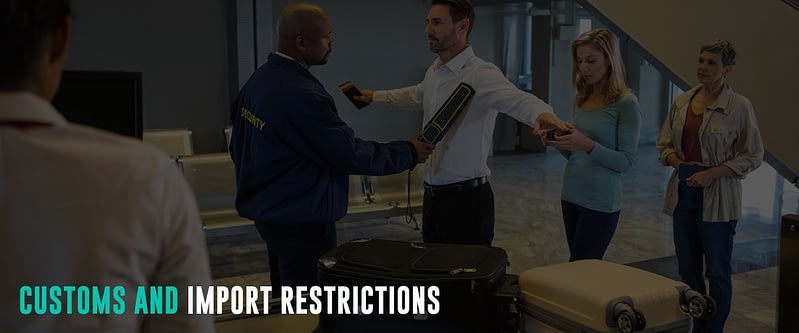 Travelers to the Cook Islands can bring personal effects such as sports equipment and clothing without paying duty. Visitors are also entitled to duty-free items such as:
gifts not exceeding NZ$750 (around $465)
250 cigarettes, 250 grams of tobacco, 50 cigars
2 liters of wine or spirits or 4.5 liters of beer
Restrictions are implemented on imports of specific goods and must be declared to customs before entry. It includes:
food items, including meat, dairy products, eggs, honey products, and seeds for human consumption
firearms
NZ$10,000 (around $6178) or more, or the equivalent in foreign currency
drugs and medicines
Meanwhile, Cook Islands customs strictly prohibit entry of some goods, such as the following:
fruits and vegetables
weapons such as flick knives, swordsticks, knuckle-dusters
Visit the Ministry of Finance and Economic Management for Customs portal for the country's complete customs and import restrictions list.
Climate Considerations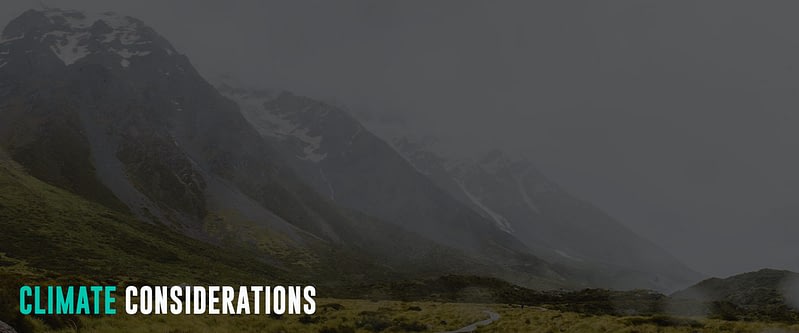 The Cook Islands in the South Pacific Ocean have a warm, tropical climate throughout the year. The temperature ranges from 22-30°C, with cooler months between May and October and warmer months between November and April. The summer months experience most of the rainfall, which often occurs in the form of storms in the afternoons. The average temperature is 26 °C between April and November, while the temperature is higher and more humid between December and March, with temperatures ranging from 22-31 °C. Moreover, the Cook Islands are on the path of tropical cyclones from November to April.
Primary Transportation Options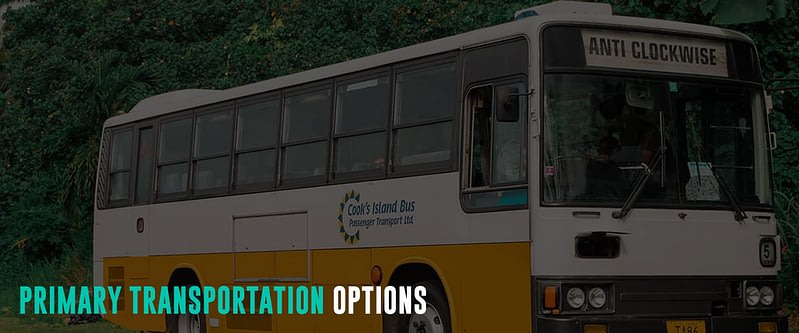 Getting around the Cook Islands is easy, with several options by air, water, and land for travelers! Only one main road circles the whole island of Rarotonga, with no traffic lights and just two roundabouts. Also, note that the Cook Islands drive on the left-hand side of the road at a relaxed speed no faster than 50kmph.
Air
There are nine (9) airports in the Cook Islands, with Rarotonga International Airport as the primary aviation hub. Also, the country is served by four (4) international airlines with flights from New Zealand, Australia, Los Angeles, and French Polynesia. In addition, air Rarotonga, the country's national carrier and only domestic airline, provides inter-island flights and flights to Papeete/Tahiti in French Polynesia.
Visit the Cook Islands Airport portal for information on the country's airports, airlines, and arrival and departure timetables.
Ferries
Water taxis and ferries in the Cook Islands do not have a definite schedule. However, travel between islands on more remote destinations might run once every couple of weeks while more frequently to the nearby islets. Local newspapers and tour companies that provide island and lagoon cruises are excellent sources of information about boat services.
Bus
Buses are an easy way to get around Rarotonga Islands, with Cook's Island Bus Passenger Transport Ltd as the public transport operator. Two bus routes, Clockwise and Anti-clockwise, circle the island of Rarotonga. The buses leave the Circle Island Bus Stop every hour and will stop anywhere along the main road. Check the schedule for departure times when planning your itinerary and daily activities in Rarotonga. Also, it is essential to note that Aitutaki Island doesn't have a bus network system.
Taxi
Taxis are readily available everywhere in the Cook Islands. They have bright green cars, with a minimum fare of around $6.20 (10 NZD) and an additional $1.90 (3 NZD) per kilometer. Visitors can also arrange an airport pick up and drop off from hotels at $16-22.
Car Rental
Car rentals are the best option for travelers looking for more freedom and flexibility in exploring destinations in the Cook Islands. They can choose from several local car-hire companies, travel and tour agencies, and accommodations. The rate is as low as $38 per day for a multi-day rental, depending on the vehicle type, model, and maker.
Scooter and bicycle rentals are also widely available in the Cook Islands. Moreover, getting around the islands for about $17 per day or $74 per week for scooters and as low as $8 for bicycles is convenient and fun.
It is important to note they drive on the left-hand side of the road at a maximum speed limit of 30kmph in the Avarua township, Muri Beach, and all school zones, while 50kmph around villages and the rest of the island.
Start Trip Planning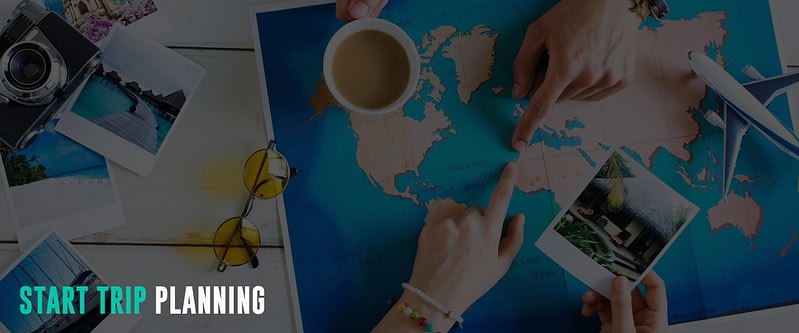 Travel-Wise is made from the ground up to help people travel more, break down the barriers that make it tough to get going, and start your journey as painlessly as possible. Bookmark our other Country Guides to help kick-start your research for future travels. We also offer templated itineraries from our staff and community that help serve as a building block for your trip plans. Alternatively, we also utilize AI to offer a way to generate itinerary ideas. This saves much time just getting you up and running with a template. From there, you can use the trip planner to create your customized itinerary, invite friends and family for collaboration, find others from Travel-Wise to join the trip, book and track important information, journal, and share your experiences at the end or along the way!