This travel wiki page of Croatia will help guide travelers with quick and relevant information to consider when planning and visiting the country. It is difficult to find all the relevant information you need on culture, safety, travel restrictions, and things to do, so we summarize it all here. If anything is stale or outdated, please let us know! Let's dive in and explore more high-level information as a Croatia trip planner.
Last updated January 10th of 2023.
National Information & Culture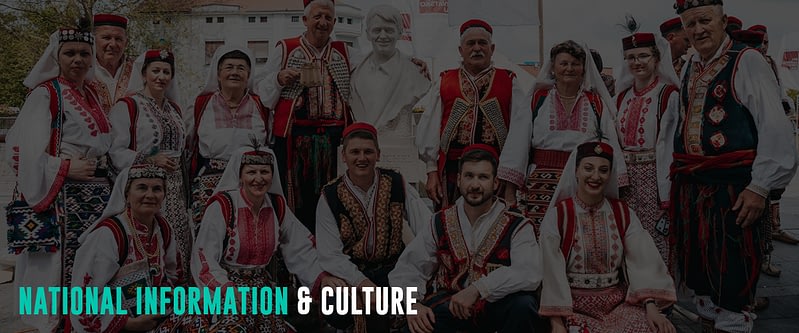 Croatia, officially the Republic of Croatia, is a country at the crossroads of Central and Southeast Europe. It shares a coastline along the Adriatic Sea and a maritime border with Italy. Croatia also shares land borders with Slovenia, Hungary, Serbia, Bosnia and Herzegovina, and Montenegro. Zagreb is its capital and the largest city and is the primary entry point for travelers to Croatia.
The country has been a member of the European Union since July 1, 2012. It officially became part of the Schengen Area on January 1, 2023. On the same date, Croatia replaces its national currency, the Croatian Kuna, with the Euro.
Croatia has a high-income economy and ranks highly on the Human Development Index. Its economy is dominated by the service, industrial, and agricultural sectors. Tourism is also a significant revenue source in Croatia. The country receives millions of tourists annually and is among the 20 most popular travel destinations worldwide.
Check the Official Tourism Website of Croatia for more information and tips when planning your trip.
Interesting Facts
Croatia declared independence on June 25, 1991. But Croatia's war of independence was hard-fought and painful over the next four years. Any Croatian older than 50 likely suffered and possibly served in the military during the war. Therefore, it is best not to engage in any political discussion. Furthermore, your knowledge and appreciation of the situation might differ from anyone who lived through it. So avoid the topic and change the subject.
Croatians have a trademark for having long coffees. In Croatia, coffee with friends is akin to having apéritifs in Italy. It is less about drinks and more about socializing for an hour or two, sipping your favorite coffee.
Special Travel Considerations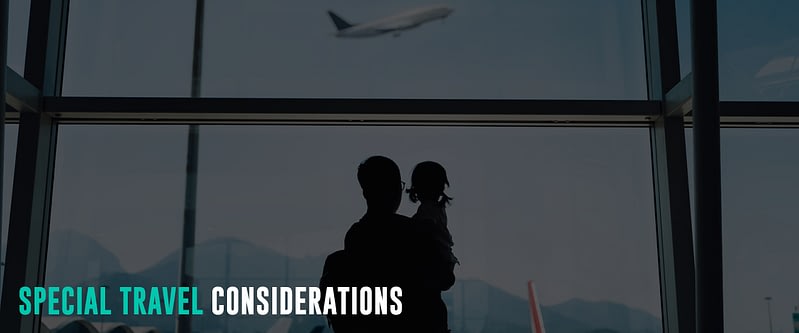 Covid-19 Policy
The Covid-19 epidemiological measures or restrictions are no longer in force in Croatia. Therefore, travelers no longer need to present an EU digital Covid certificate or any other certificate related to Covid-19 disease. Furthermore, the obligation to use medical or face masks at outdoor gatherings is not required. Face masks are only necessary when entering healthcare institutions and facilities. Those providing care services for older people and with disabilities also need to wear face masks.
Croatia's Covid-19 protocol may vary over time. Hence, it is best to check the latest Covid-19 policy of Croatia when traveling to the country.
Visa Information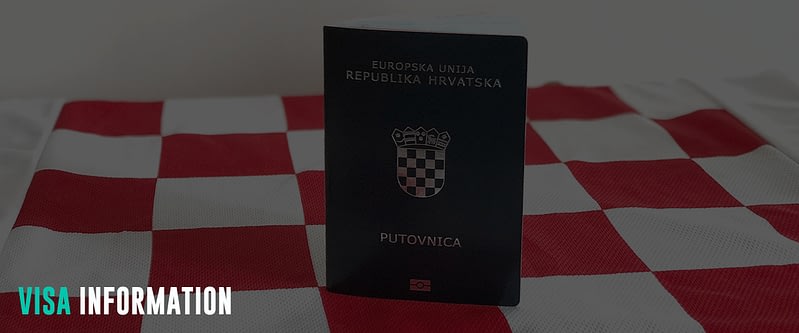 Croatia is a member of the European Union and officially became part of the Schengen area on January 1, 2023. It means there will no longer be internal land and sea border checks between Croatia and other Schengen area countries, but will operate border control with non-Schengen countries. Meanwhile, air border checks for the Schengen member states will be lifted from March 26, 2023.
From January 1, 2023, Croatia implements the Schengen visa policy. As a result, EU nationals are free to enter and move around Croatia for a maximum of 90 days within 180 days. In addition to EU nationals, citizens of 62 other countries are visa-free when visiting Croatia and the Schengen area for 90 days within six months. Residents of countries not on the list must check the official website of the Ministry of Foreign and European Affairs of the Republic of Croatia and eventually apply for the corresponding visa. Travelers may also check the nearest Croatian Embassy and Consulate for more details.
Tourists with unexpired Croatian short-stay visas (type C) issued until December 31, 2022, are still valid for entry to the country. However, it does not allow access to other member states of the Schengen area.
Citizens from other Schengen countries do not have to show their identity cards or passport when traveling to or from Croatia. On the other hand, nationals outside the EU must present at least a 3-month valid passport. But still, it is always advisable to bring at least a 6-month valid passport whenever you travel.
ETIAS
Starting November 2023, the European Travel Information and Authorisation (ETIAS) will be introduced to boost security across the Schengen zone. They will be a mandatory requirement for visitors from visa-exempt countries to enter Croatia. ETIAS is a travel permit or a visa waiver program in which all visitors, regardless of age, traveling to the Schengen counties must apply individually at least 96 hours before departure. It will be a multiple-entry permit valid for three years or until the passport expires (whichever comes first) and can be used to visit all ETIAS member countries.
As of this writing, the European Travel Information and Authorisation System (ETIAS) is currently not operating and does not accept applications for travel authorizations. However, applicants can apply via an official website or app for mobile devices before ETIAS is operated. The date travelers can apply for ETIAS will be published on this web page, Europa Home Affairs. Travelers can also find more information on the website of the European Commission.
Popular Attractions
Croatia is famous for its natural beauty, scenic pebbled beaches, and crystal-clear waters. No wonder Croatia belongs to the world's top 20 most popular travel destinations.
Dubrovnik Old Town Walls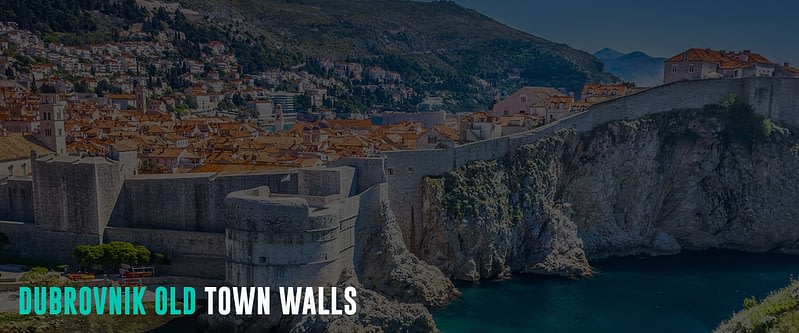 Dubrovnik is Croatia's most glamorous tourist destination and a UNESCO World Heritage Site. It centers on the magnificent Old Town area within sturdy defensive stone walls built from the 12th to 17th century.
Today, the Walls of Dubrovnik is a popular tourist attraction and filming location of famous movies like Game of Thrones. Many travelers climb and walk the Walls of Dubrovnik for spectacular views of the sea and city. A walking tour of the Walls of Dubrovnik takes around 2-hours, passing sturdy old ramparts, fortresses, towers, and cannons along the way. Travelers will likely enter the Old Town through the famous Pile Gate, built in 1537 and one of the city's most impressive structures.
Other must-see attractions include the attractive cathedral with the artifacts in its treasury; the spectacular Square of the Loggia, a historic gathering place famous for its lovely old buildings and monuments; and Fort Lovrijenac, one of the country's most important fortresses.
Plitvice Lakes National Park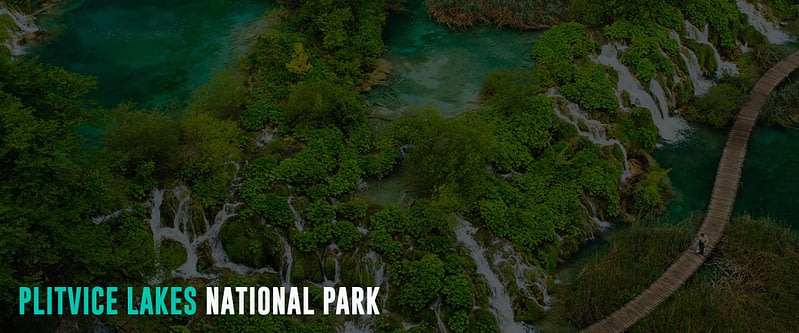 Plitvice Lakes National Park is a UNESCO World Heritage Site and one of Croatia's oldest and largest national parks. It lies between Zagreb and the Dalmatian Coast and features 16 interconnected lakes, caves, and over 90 waterfalls. The beautiful Plitvice Lakes are famous for their unique azure, green, blue, and gray colors. In addition, the area around the lakes is home to diverse animal and bird species, such as the European brown bear, wolf, eagle, owl, and lynx. The park is a popular tourist destination, with over a million visitors annually. Around the park are walkways and hiking trails that wind around and across the water, and an electric boat links the 12 upper and four lower lakes.
Diocletian's Palace, Split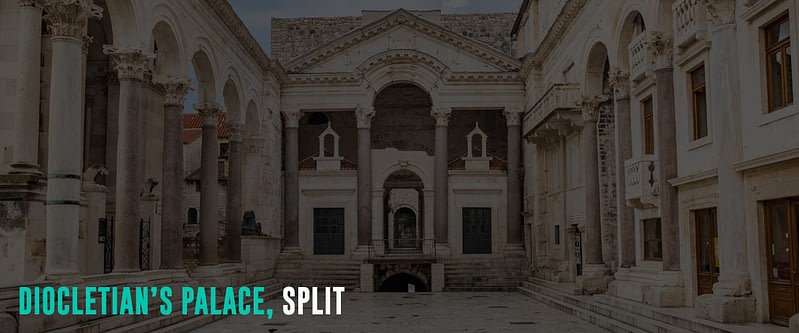 Diocletian's Palace is a preserved and ancient palace dating back to the 4th century and was built as the retirement home for the Roman Emperor Diocletian. It overlooks the Adriatic Sea, making up half of the town of Split, and is a UNESCO World Heritage Site. This Roman architecture is more of a military fortress than a palace, with four monumental gates, three accessible from the land and one initially opened directly onto the water. It also features 12 sphinxes and columns from Egypt. Within the walls, travelers will see a magnificent Peristyle (an arcaded courtyard) and the Cathedral of St. Domnius with its elegant bell tower.
Today, the Old Town of Split is a pedestrian-only zone where shops, restaurants, and apartments make up the ancient palace. They are free to visit, though some buildings may require an entry fee. A fun thing to do at night is to visit and enjoy the illuminated ruins, while concerts and entertainment are frequently held during the day.
Pula Arena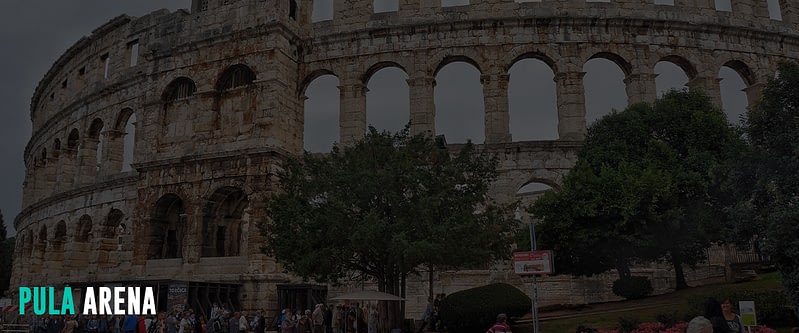 The Pula Arena (Pulska Arena) is one of the six largest Roman amphitheaters and the only one with all four side towers preserved. The Pula Arena is Croatia's best-preserved ancient monument, built around the 1st century AD, and could seat around 26,000 spectators. It was predominantly for entertainment, such as gladiator fighting and jousting.
Today, Pula Arena is a popular Croatia attraction for history buffs, engineers, and architects. However, it can still host audiences of up to 7,000 visitors during regular summer concerts and festivals. Other activities in the arena include touring the underground, where the beasts were kept before battles. Visitors will also see the real preserved clothes and weapons used by gladiators in the gallery.
Mljet National Park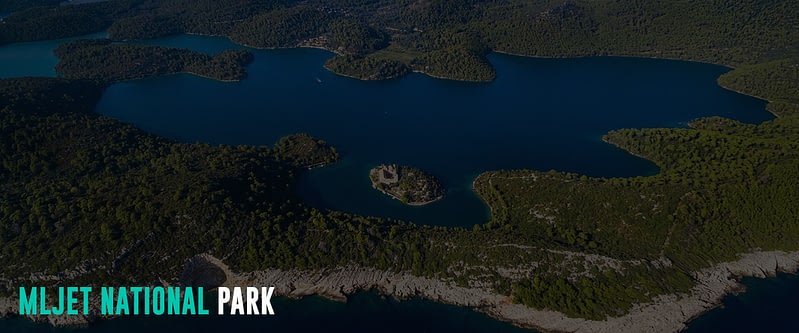 Mljet National Park is Croatia's greenest island, home to thriving vegetation, clear blue waters, and abundant wildlife. It centers on two interconnected turquoise saltwater lakes of Veliko and Malo Jezero. On an islet is a former 12th-century Benedictine monastery transformed into a popular restaurant accessible by taxi boat.
Activities in the park include swimming, kayaking, and exploring the numerous trail paths, including those around the lake's perimeter. The island has only one hotel, but local families rent rooms to visitors in summer, and many reputable campsites are also available. Mljet National Park is accessible by ferry or catamaran from Dubrovnik.
Krka National Park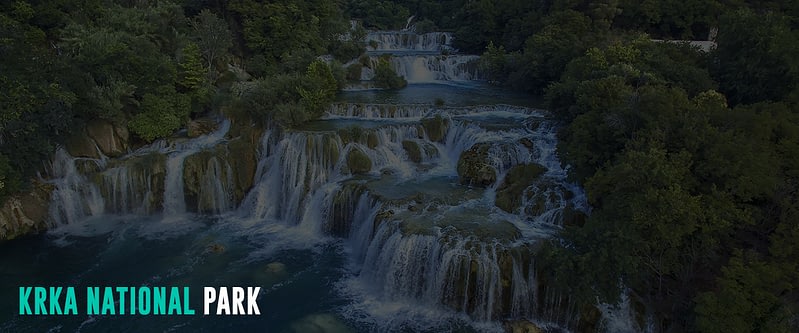 Krka National Park is known for the seven waterfalls of Skradinski Buk and is home to more waterfalls, historic sites, and scenic landscapes. It is one of Croatia's most visited and beloved national parks for its picturesque views of 17 waterfalls that drop into pools of emerald water. Tourists can also enjoy strolling through the park's trails to bask in refreshing views of nature.
The park has an ethnic village that allows guests to learn about local history and culture and see water mills from the 17th and 18th centuries. In addition, there are often demonstrations of wheat milling into flour, fabric weaving, and blacksmithing.
Hvar Town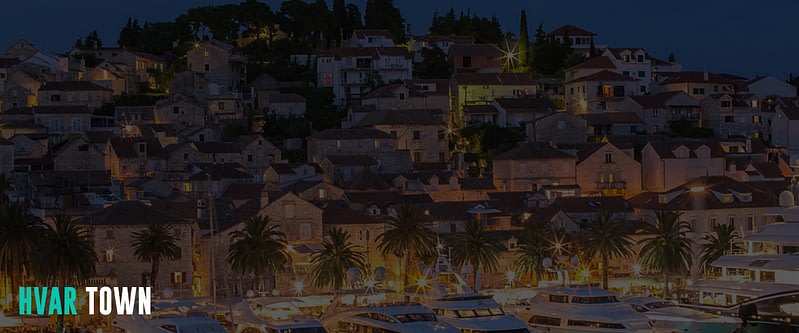 Hvar is the most fashionable town of the blissful Dalmatian islands. It is one of Croatia's top tourist attractions and home to some of its top hotels and best seafood restaurants. Dating back to 1420-1797 under the Venetian Rule, the car-free Old Town of Hvar comprises a spacious central square with an overlooking 16th-century cathedral, a pretty fishing harbor, and a hilltop fortress. Today, Hvar is popular with yachters, celebrities, and travelers who come here to enjoy its beaches and water sports. The town is accessible by ferry from Split.
Gornji Grad, Zagreb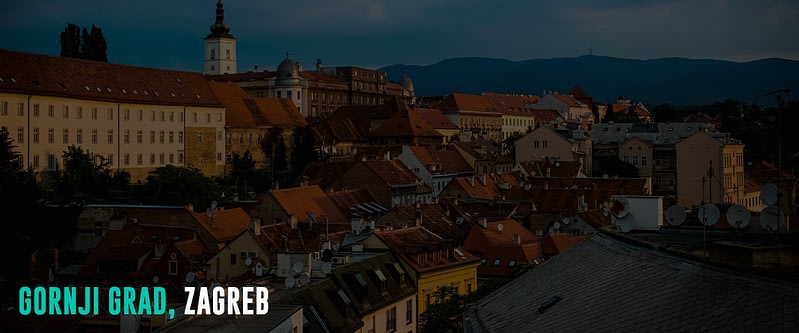 Gornji Grad, which translates as Upper Town, is a historic district in Zagreb. It features medieval architecture and attractions such as Lotrscak Tower, St. Mark Church, Zagreb Cathedral, and the Croatian Parliament.
Lotrscak Tower dates back to the 13th century and was used to protect the south city gate. Visitors can climb to the top and see panoramic views of Zagreb. Meanwhile, Zagreb Cathedral is the second-tallest building in Croatia and the largest sacral building in the Gothic style to be found southeast of the Alps. It has a treasury with an extensive collection of religious art and artifacts. Also worth seeing are the Croatian Parliament building, St. Mark Church's colored tiled roof, and the much-loved Museum of Broken Relationships.
Kornati Islands National Park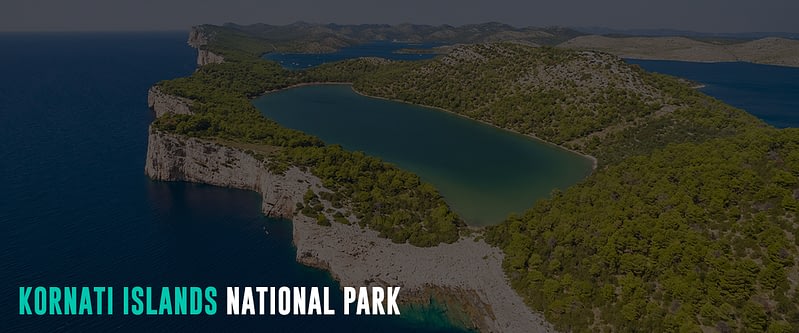 Also known as the Stomorski Islands or the Kornati archipelago of Croatia, the Kornati Islands lies in the northern section of Dalmatia. It comprises 140 uninhabited islands, reefs, and islets and is the largest and densest archipelago in the Adriatic. Among the islands, 89 are part of the Kornati National Park, with Kornat being the largest where the park obtained its name.
Notable landmarks on the Kornati Islands include the Dry Stone Walls, a memorial to the victims of the Kornati tragedy when 12 firefighters died trying to save the national park from burning to the ground. Visitors will also find the ancient Fortress Tureta dating back to the Byzantine period, and the Church of Our Lady Of Tarac, dating back to the Middle Ages.
Activities on the island include snorkeling, diving, swimming, hiking, recreational fishing, and wildlife watching. The islands are best explored by private sailing boats, with the nearest charter base being Biograd Na Moru. Visiting the Kornati Islands as a day trip by excursion boat from Zadar or Sibenik on the mainland is also possible. If sailing independently, visitors must get a valid permit online.
Korcula Town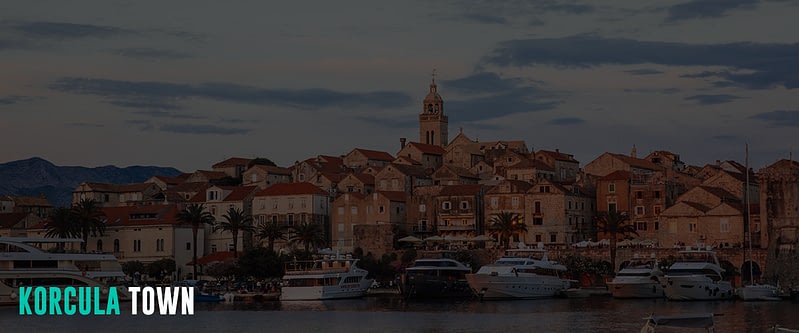 Korcula Town is famous for having some of the best beaches in Croatia and is the birthplace of the famed world explorer Marco Polo. It lies on a small island with spectacular Mediterranean scenery, surrounded by the medieval architecture of walls and towers sheltering the town from prevailing winds. The town has several centuries-old stone buildings built under Venetian Rule. Not only that, Korcula is a reputable wine town featuring local wine with a unique touch and is favored for its country foods and Moreška dance performances. Visitors here can stroll through the vineyards' seaside or lay back and bask in the views on the beach. Other top points of interest include a visit to the Marco Polo house. For an exceptional experience, travelers can reach Korcula's historic town center by catamaran from Split (daily) or Dubrovnik (summer only).
Rovinj Old Town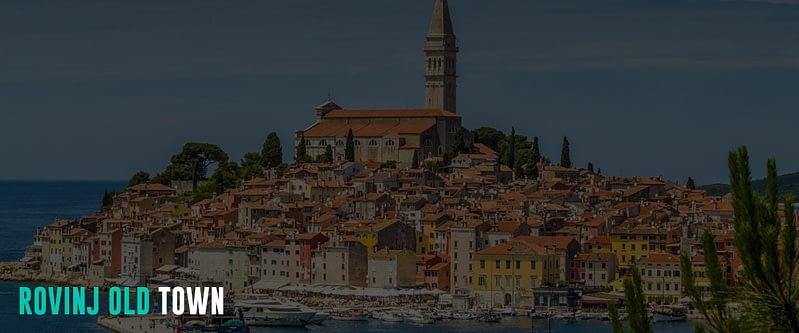 The Old Town of Rovinj is one of Croatia's popular summer getaway destinations in the Mediterranean. It comprises pastel-colored houses clustered together on a fishing harbor and presided over by the hilltop church of St. Euphemia with its elegant bell tower.
Rovinj is full of art galleries, unique shops, restaurants, a seafront bar, and boisterous town squares lined with cobblestone surrounded by sparkling blue waters. In addition, visitors can find some of the best gelato and seafood in this small yet lively town.
Rovinj old town offers a range of activities. It includes rock climbing at Punta Corrente Forest Park, romantic Batana rides on the water, scuba diving to visit famous shipwrecks like the Baron Gautsch, and exploring the local shops and cafés for a unique experience. However, besides the nearby pebble beaches, the main tourist attraction on the seafront is the Batana Eco-Museum. It tells the story of the batana, a wooden boat used by local fishermen.
Cathedral of St. James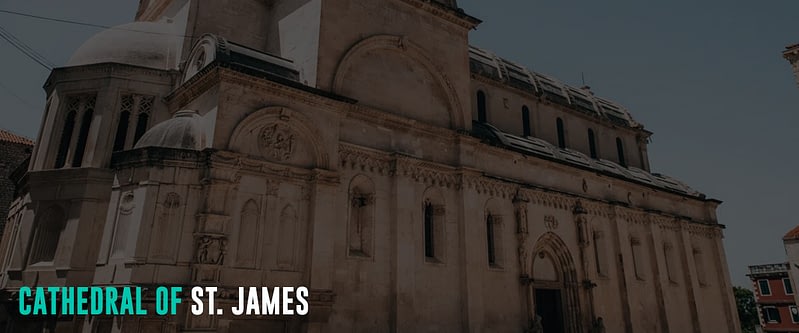 The Cathedral of St. James is a masterpiece of Christian art in Sibenik built in the 15th century and is a UNESCO World Heritage Site. It is a three-nave basilica with a dome entirely made of stone and is famous in Croatian tourism and European architecture.
The cathedral's construction started at the beginning of the 15th century and was completed 100 years later. Numerous architects participated in the construction. First were the Italian architects Francesco di Giacomo and Antonio Bussato, who built lateral walls and gates. Later, Juraj Dalmatinac took over the primary role in the structure. He completed the shrine and carved 74 heads of unknown people in stone on the outside walls.
Primary Spoken Language(s)
Croatian is the official language of Croatia. However, 95% of the population speaks Croatian as their native language, and around half speaks English as their second language. Moreover, most Croats speak at least one foreign language, such as German, Italian, French, Russian, and Spanish. Hence, the language barrier for tourists in Croatia is not a big concern.
Safety Concerns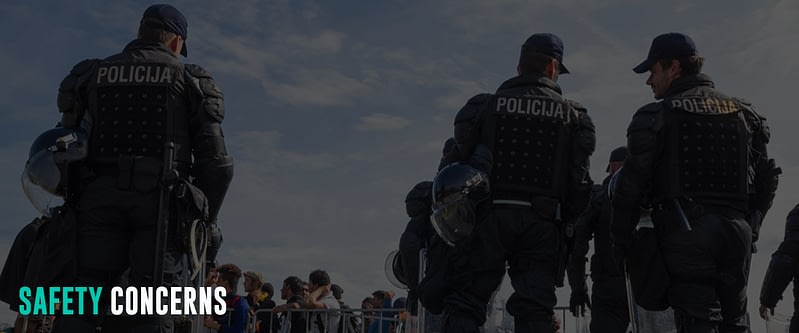 Croatia has one of the world's lowest crime rates, ranking 15th on the 2022 Global Peace Index. It is also supported by the US Department of State Level 1 Travel Advisory to Croatia.
The usual precautions are sufficient in Croatia, where street crime is relatively low and violent crime is rare. But still, it makes sense to watch your belongings in public places, especially train and bus stations in major cities.
Tourists' main health concern in Croatia is likely getting sunburn from too much sun exposure by the beach or a hangover from too much Croatian wine. Hence, a good sunscreen is a must when on the beach. Another risk for travelers to Croatia is tick-born encephalitis for hikers in northern forests.
In an emergency, anyone can dial 112 from any telephone device, regardless of the telecommunications network. The system is available 24/7 and will connect you to the nearest emergency service.
Natural Disasters
Dubrovnik in Croatia is in an earthquake zone and often experiences earthquakes. As a result, buildings in the Old Town look old and crumbly, but the city government implements modern reinforcement techniques to stabilize the ancient structures. Still, knowledge of earthquake safety tips counts.
Mines
Remnants of around 240,000 mines from the war of former Yugoslavia that ended in 1995 are still scattered along the former confrontation lines. Hence, travelers must avoid wandering the most heavily mined areas of eastern Slavonia (near Osijek and Vukovar), western Slavonia (Sisak and Karlovac), and the hinterlands behind Zadar and Sibenik. Stay alert for the danger flag. A white skull and crossbones on a red triangle indicate that a mine is near. Do not explore abandoned houses that look as though shells hit them.
Although the mine locations are far from popular tourist destinations, travelers must know the places to avoid. Tourists who want to venture far from the usual destinations must check the mine maps at the Croatian Mine Action Center. It is also best to contact their regional offices for more specific information.
Budget Considerations
Croatia is one of the top travel destinations in the world. However, travelers do not need to spend much to explore its beauty.
Accommodation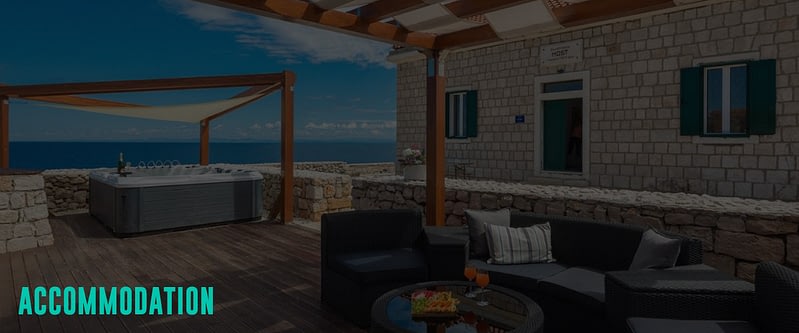 A bed in a hostel dorm costs around $14, while a private room costs $30. Hostels usually offer free Wi-Fi, and some offer complimentary breakfast. They also have kitchen facilities for travelers who want to cook, especially those on a budget. Staying in a three-star hotel starts at $55, like staying in an entire home or apartment on Airbnb. However, these rates can double during summer.
Aside from these, Croatia has campsites in significant tourist destinations available for backpackers with tents. Plot rentals for two-person, including water and electricity, start at $20 during the low season. Expect the price to increase during summer and peak season.
Food
Croatian cuisine has influences from Europe, the Mediterranean, and the Balkans. Istria has a heavy Italian influence, and seafood is prominent along the coast. Foods in Croatia are relatively inexpensive. A combo meal in fast food starts at $6, while traditional Croatian cuisine costs $10. Gablec, a traditional brunch or lunch menu of the main dish, side, soup or salad, and drinks, starts at $18. Meanwhile, those who plan to cook can live with a $45 per week budget, including milk, cheese, rice, chicken, and seasonal fruits and vegetables.
Transportation
Public transportation by bus in Croatia is cheap. For example, Zagreb's one-month public transport pass is around $56. Short-term travelers can also buy a 1-day unlimited pass for $4 or $10 for 3-days. Taxis can be an option, but it is way higher and more expensive than buses. Ride-sharing apps are also available, but Uber operates in major cities and not on Croatian islands. Travelers can also utilize the Balkan ride-sharing apps Bolt and Cammeo in Croatia.
Activities and Attractions
Many prominent and famous attractions in Croatia are free. Free walking tours and other paid activities are also available in the country. In addition, the museum offer discounts to tourists, especially those who availed of special passes such as Split.
Two-Weeks Average Cost
Backpackers in Croatia can live on a $45 daily budget or $630 for two weeks. It means staying in hostels, cooking most of their meals, riding public transportation, doing primarily free activities, and visiting free attractions.
Average travelers usually spend $115 daily and $1610 for two weeks. It covers staying in a three-star hotel or an entire Airbnb home or apartment, eating out for a few meals, enjoying a few drinks, taking the occasional taxi to get around, and doing paid tours and activities.
For extravagant tourists, the sky is the limit! They can choose among the best hotels and resorts in Croatia, eat out in fancy restaurants, take private transportation and taxis, do wine tours, go island hopping, and do other paid activities they want.
Please note that the budget can vary according to the travel season. Expect to spend more during summer (peak season) and less in the low season (winter).
Customs And Import Restrictions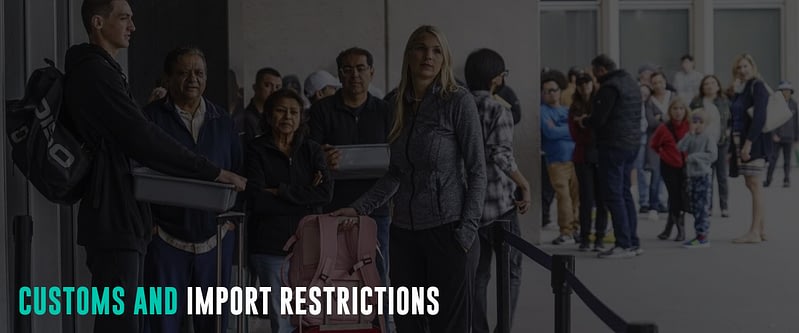 Croatia is a member of the European Union. Hence, EU citizens can travel to Croatia without customs or tax restrictions when entering and exiting the country.
Citizens of non-EU countries do not pay customs and VAT for personal luggage and items for personal use, such as clothing, shoes, and portable electronics. Bringing smaller gifts (a maximum of €150 for passengers under 15 and €430 for ages beyond 15 for air and sea transport or €300 for land transport) is tax-free. Certain exemptions from import duties apply to tobacco, alcohol, and food products.
Restrictions are imposed on cash over €10,000, ammunition and weapons, animals and animal products, plants and plant products, wild species, cultural goods, and medicines and narcotics.
Check Croatia's complete customs and import restrictions at the Ministry of Finance Customs Administration website to avoid delays during your trip.
Tax Refund
Tourists from non-EU countries traveling to Croatia may be eligible for a VAT refund when passing through customs control at border crossings, international airports, or seaports. They only need to shop for at least €100 and have a receipt from establishments included in the tax refund system. Tourists must inform the cashier that they want a tax refund, fill out the PDV-P or Tax-Free Form, and show their passports. The validated form, receipt, and purchased goods must be presented at the border crossing when exiting the country. Check more details on VAT Refund from the Ministry of Finance Tax Administration website.
Climate Considerations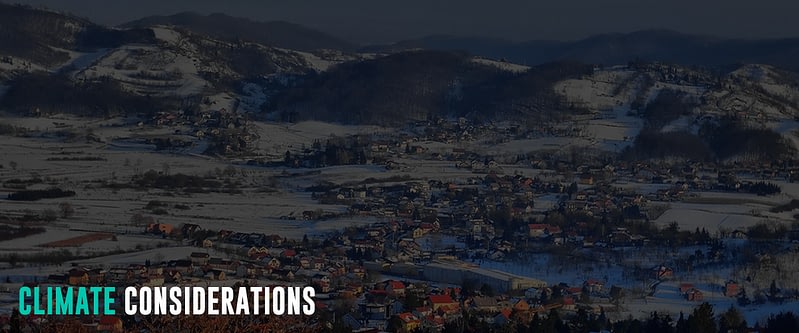 Generally, Croatia has a moderately warm and rainy continental climate, as defined by the Köppen climate classification. The air temperature during spring, from March to May, fluctuates between 3 °C and 21 °C. Summer is the best time to visit Croatia, from June to August, with temperatures fluctuating between 15 °C and 27 °C. Autumn temperature is between 4 °C and 22 °C from September to November. Apart from the Adriatic coast, winter in Croatia from December to February is frosty, with temperatures between -1 °C and five °C.
The coldest parts of Croatia are Lika and Gorski Kotar, with a snowy, forested climate above 1,200 meters. Meanwhile, the warmest areas are on the Adriatic coast, especially in its immediate hinterland characterized by a Mediterranean climate, as the sea moderates temperature highs.
Primary Transportation Options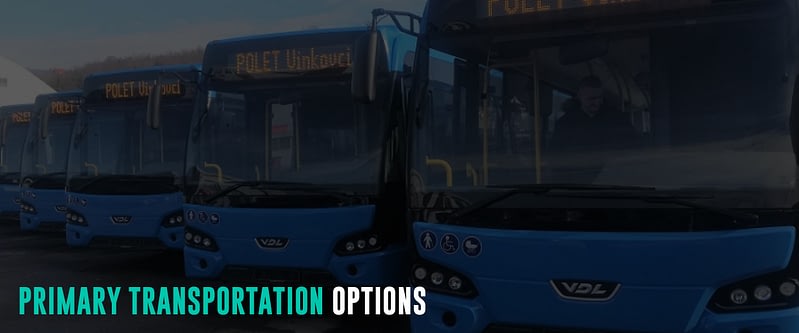 Croatia is accessible to tourists and visitors from neighboring countries by air, car, and bus. Roads are in excellent condition, and the extensive network of highways and local roads efficiently connects throughout the country. As a result, the traffic infrastructure is well-developed. Also, the public transport system, particularly the bus and ferry network, is affordable, quick, and reliable.
Air
9 out of 24 airports in Croatia cater to international traffic arrival and are strategically located near popular tourist destinations. Split, Dubrovnik, Pula, Rijeka, and Zadar airports are along the coast. Zagreb and Osijek are in the continental part of the country. Meanwhile, Mali Lošinj and Brač airports are on the islands.
Croatia Airlines, the country's flag carrier, links Croatia by direct flights to several European destinations. It also handles internal flights. Despite the lack of competition, domestic flights in Croatia are generally cheap, especially during the off-season.
Train
Traveling by train is undoubtedly quicker and more efficient. Zagreb and other larger cities are well-connected to all parts of the country with railways. Although the train is not as famous as traveling by bus and car, the romantic railway tracks will leave travelers breathless. The routes through endless valleys, coastlines, or rugged mountainous regions are picturesque, while stopovers in large city centers introduce spectacular landmarks. Visit the HZPP website to check the train timetables or book tickets.
Sea
International ferry lines connect Croatian ports with Italian towns on the opposite side of the Adriatic coast. Jadrolinija, the main Croatian passenger line, operates the most significant number of international and national ferries, boats, and fast ferry lines. Moreover, numerous cruise journeys and sailboats harbor in popular Croatian ports and destinations.
Bus
Traveling by bus is the most popular and practical public transportation around Croatia. The country has an extensive network of safe, comfortable bus carriers. In addition, traffic connections in Croatia are well-developed, making bus journeys quick and efficient to arrive at various destinations.
Many international and national bus lines operate in Croatia, and the competition leads to affordable tickets. Hence, travelers benefit from great flexibility in schedule and timetable.
Car
Croatia has a modern, high-quality network of highways, rapidly and safely connecting all tourist regions in the country with the rest of Europe. A highly maintained and user-friendly network of state and regional roads leads to all destinations travelers might find interesting. But always keep in mind to respect traffic rules and speed limits.
The steering wheel is on the left side of the car, and they drive on the right side of the road. Take note that Croatia's laws prohibit mobile phone use while driving. Obligatory for the drivers is a reflective sleeveless jacket while on the road, changing tires, or doing car repairs. The reflective sleeveless jacket is also necessary when filling the gas or stopping cars to seek help. Furthermore, driving with dipped headlights is obligatory during winter.
Several car rental agencies, both local and international, are available in Croatia. Tourists from all over the world can easily book them online or upon arrival at the airport.
Taxi
Taxi services in Croatia have significantly developed in the past decade. With the increasing number of taxi service providers, the prices of taxi transportation have decreased. Today, taxis have become a quick, safe, and relatively affordable alternative to public transport in the country.
All taxi service providers have their phone numbers clearly stated on all taxi vehicles. Travelers can also book cabs through mobile apps. Hence, tourists will not have problems booking or calling taxis in Croatia.
Start Trip Planning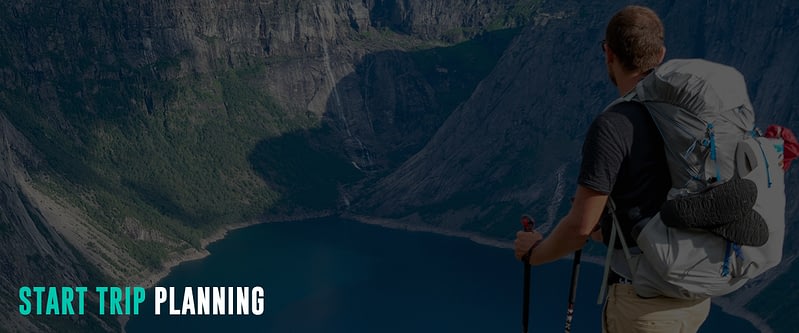 Travel-Wise is made from the ground up to help people travel more, break down the barriers that make it tough to get going, and start your journey as painlessly as possible. Bookmark our other Country Guides to help kick-start your research for future travels. We also offer templated itineraries from our staff and community that help serve as a building block for your trip plans. Alternatively, we also utilize AI to offer a way to generate itinerary ideas. This saves much time just getting you up and running with a template. From there, you can use the trip planner to create your customized itinerary, invite friends and family for collaboration, find others from Travel-Wise to join the trip, book and track important information, journal, and share your experiences at the end or along the way!