This travel wiki page of Greece will help guide travelers with quick and relevant information to consider when planning and visiting the country. It is difficult to find all the relevant information you need on culture, safety, travel restrictions, and things to do, so we summarize it all here. If anything is stale or outdated, please let us know! Let's dive in and explore more high-level information as a Greece trip planner.
Last updated November 8th of 2022.
National Information & Culture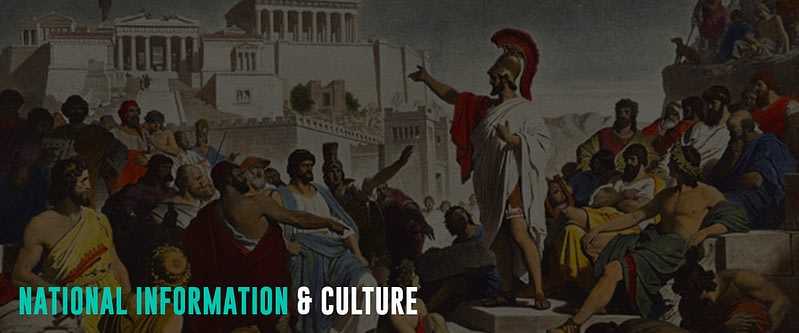 Greece, officially the Hellenic Republic, is a country in Southeast Europe that shares land borders with Albania, North Macedonia, Bulgaria, and Turkey. It has thousands of islands and the longest coastline in the Mediterranean basin. The capital and largest city are Athens, followed by Thessaloniki and Patras. It is a member of the European Union. Hence, the official currency is Euro (€).
Greece is the cradle of Western civilization. It is also the birthplace of democracy, western literature and theater, philosophy, major scientific and mathematical principles, and the Olympic Games.
The culture of Greece dates back over a thousand years, with influences from the Roman Empire, Greek Eastern, Latin, and Frankish states, British and Ottoman Empire, and Venetian and Genoese Republic. In addition, the Greek Orthodox Church also helped in shaping the modern Greek identity and traditions.
The 18 UNESCO World Heritage Sites in Greece reflect its rich historical legacy. In addition, Greece has more archaeological museums than any other country (dating back to ancient times).
Greeks are mostly named after religious saints. They celebrate the name days (feast days) in a particular year. For the Greeks, name days are equally important as birthdays.
Greeks are family-oriented and close-knit. Unlike other cultures, Greek children only leave their parent's house when they get married and start their family unit.
In Greece, they wave with a closed palm. Waving with an open palm is considered an insult for Greeks.
Lunchtime in Greece is primarily from 2 to 3 in the afternoon and is the heaviest meal of the day. They usually have light dinners no earlier than 9 in the evening.
Visit the Official Tourism Portal of Greece for more tips, hints, and information when planning your trip.
Special Travel Considerations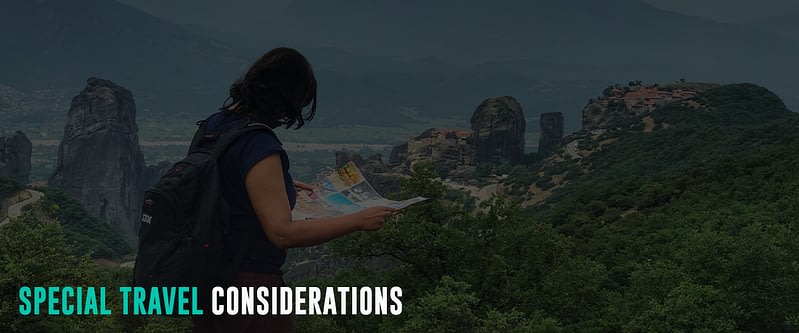 Covid-19 Policy
Travelers entering Greece are no more extended subject to any Covid-19 restrictions, regardless of their country of origin. Additionally, filling up the Passenger Locator Form (PLF) is optional starting March 15, 2022. However, all visitors are strongly recommended to download the free Visit Greece app (GDPR compliant) before they arrive in the country.
Greece's Covid-19 protocol may vary over time. Hence, visitors must check the latest Covid-19 policy for Greece when planning their trip.
Travel Insurance
Some visa categories may require travel insurance during application. Hence, all visitors are highly encouraged to have insurance coverage for Covid-19 infection, flight cancellations, and emergency repatriation.
Visa Information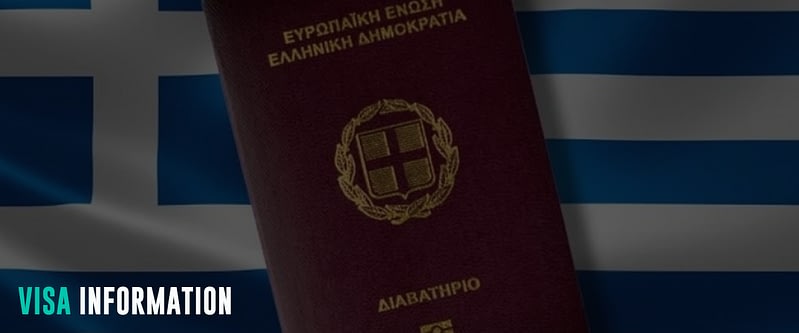 Greece is a member of the European Union and a signatory to the Schengen Agreement. Hence, the Schengen visa policy applies to Greece. EU citizens only need an ID card to enter Greece for 90 days within 180 days. Nationals from 62 other countries outside the EU also enjoy visa exemption to Greece for a maximum stay of 3 months within six months. Citizens from countries without an exemption to Greece and the Schengen Area must apply for a corresponding visa to the nearest Greek Embassy or Consulate. Visit the Hellenic Republic Ministry of Foreign Affairs portal for the complete list of countries requiring and not requiring visas to Greece.
In addition, travelers must have at least a 3-month valid passport beyond their planned departure date. But still, it is strongly recommended to have a 6-month valid visa every time a visitor travel to other countries.
ETIAS
Starting November 2023, the European Travel Information and Authorisation (ETIAS) will be introduced to boost security across the Schengen zone. They will be a mandatory requirement for visitors from visa-exempt countries. ETIAS is a travel permit or a visa waiver program in which all visitors, regardless of age, traveling to the Schengen counties must apply individually at least 96 hours before departure. It will be a multiple-entry permit valid for three years or until the passport expires (whichever comes first) and can be used to visit all ETIAS member countries.
As of this writing, the European Travel Information and Authorisation System (ETIAS) is currently not in operation and does not accept applications for travel authorizations. However, applicants can apply via an official website or app for mobile devices before ETIAS is operated. The date travelers can apply for ETIAS will be published on this website, Europa Home Affairs. You can also find more information on the website of the European Commission.
Popular Attractions
Greece is a beautiful country with an ancient history, fantastic culture, and unique Greek cuisine. It is home to 18 UNESCO World Heritage Sites and many other archeological places of importance.
Athens Acropolis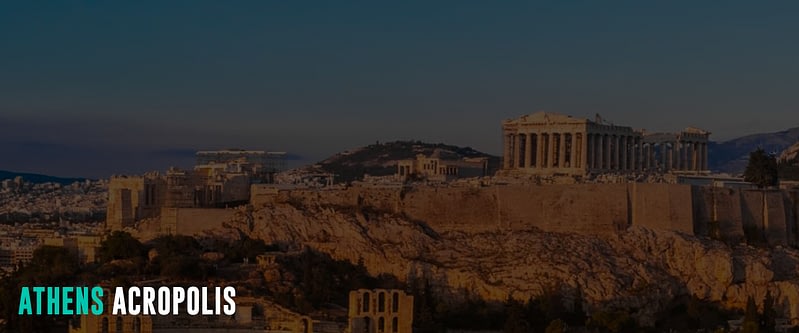 The Acropolis symbolizes Athens and Greece and is the most critical site in the ancient world. Three magnificent temples dating back to the 5th century BC crown the Acropolis. The most distinctive and famous is the Parthenon. People live in the Acropolis from 4000-3000 BC until the late 6th century BC. But in 510 BC, the Acropolis was declared the sole province of the gods by the Delphic oracle. In 1987, the Acropolis formed part of the UNESCO World Heritage List.
Parthenon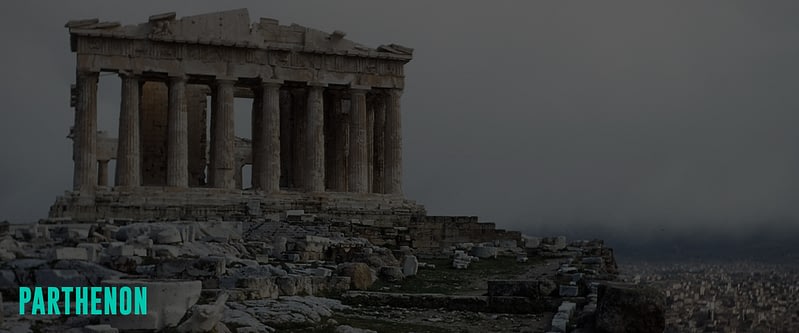 The Parthenon is the epitome of the glory of Ancient Greece. It is in dedication to Athena Parthenos, the goddess of battle strategy and wisdom, embodying the power and prestige of the city. Parthenon, the largest Doric temple ever completed in Greece, took 15 years to build and was completed in 438 BC. It has 58 columns supporting a roof, ornate pediments, and a frieze. Standing sentinel over Athens, the Parthenon illuminates the city at night.
Erechtheion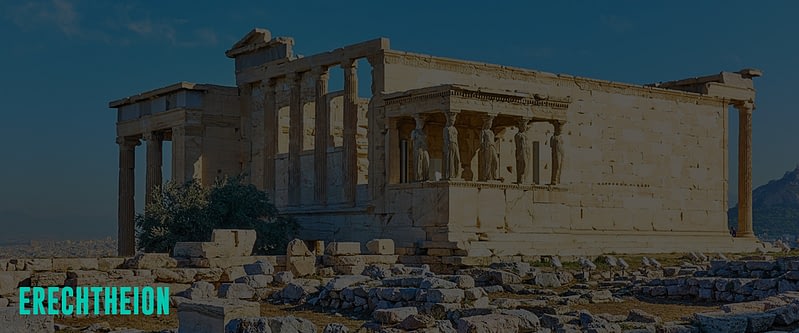 The Erechtheion is another sacred temple in honor of Greek Gods and Goddesses, including Athena, named after the mythical king, Erectheus. Its iconic structure highlights the six Caryatids – female statues as supporting columns to hold up the roof.
Temple of Athena, Nike, & Propylaea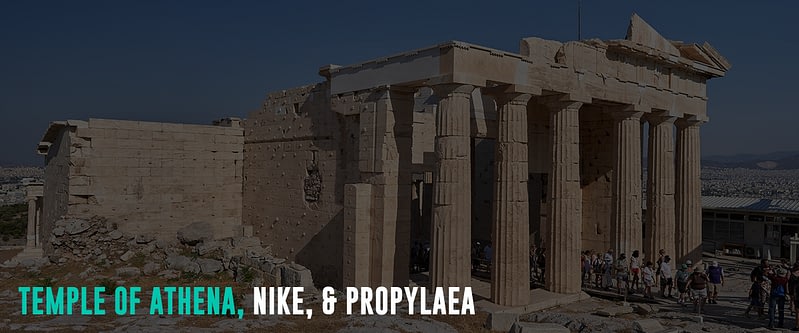 The Propylaea is what the visitors will see first when entering the Acropolis. It is the primary gateway into the sanctuary (as a dedication to Athena) and predominantly features six towering marble and limestone columns. Right next to the Propylaea is the Temple of Athena Nike. It is a classic site of worship dating back between 426-421 BC in honor of the city's protector.
Odeon of Herodes Atticus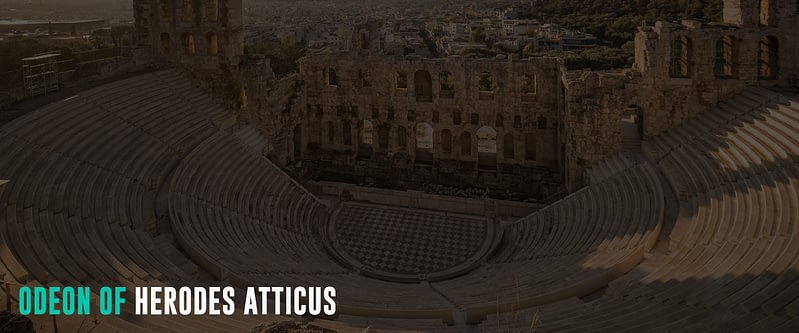 The Odeon of Herodes Atticus dates back to 161 AD and was built by Herodes Atticus in memory of his wife. This massive landmark is a theater that can accommodate roughly 5,000 visitors. Today, this theater still holds concerts and other events, including the Athens and Epidaurus Festival.
Acropolis Museum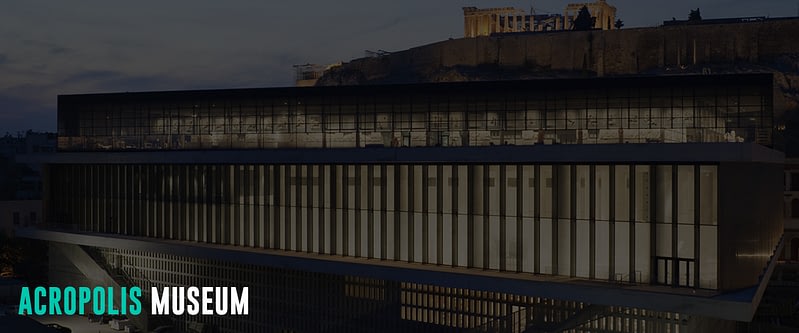 The Acropolis Museum is one of the top attractions in Athens and among the most important museums in the world. It houses the findings of only one archaeological site, the Athenian Acropolis. Among the ancient finds on display here are the 6th-century-BC Moschophoros (statue of a young man carrying a calf on his shoulders), the Caryatids (sculptures of female figures that hold up the Erechtheion), and the highly controversial Parthenon marbles.
Santorini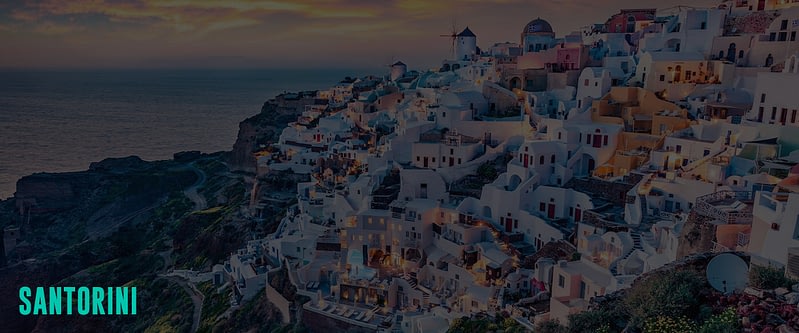 Santorini is a volcanic island in the Cyclades. It is famous for its 'dramatic' views, beautiful sunsets, and the white-washed houses of the cliff-top towns of Fira and Oia. The towns of Fira and Oia are romantic destinations popular for weddings and honeymoons.
Visitors can sunbathe and swim at the black volcanic sand beaches on the south and east coasts and visit the archaeological site of Akrotiri. It is an Ancient Minoan settlement buried below lava following the volcanic eruption that created the caldera 3,600 years ago. Other top activities in Santorini include volcanic island cruises, where visitors explore the volcanic islands and the Aegean Sea. Guests can also stop by the volcanic hot springs, perfect for an afternoon swim.
Mount Olympus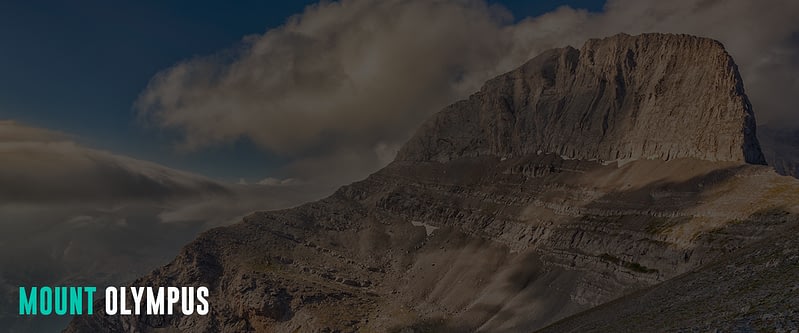 Mount Olympus, the famous home of the god Zeus, is the highest mountain in Greece. It is home to more than 1700 plant species (some rare and endemic), wolves, jackals, deer, and more than 100 bird species. Towering at 2,918 meters and halfway between Athens and Thessaloniki, this mountain is a top recreation destination in the summer. Mount Olympus National Park has three hiking trails, and reaching the summit gives mountaineers excellent views.
Mykonos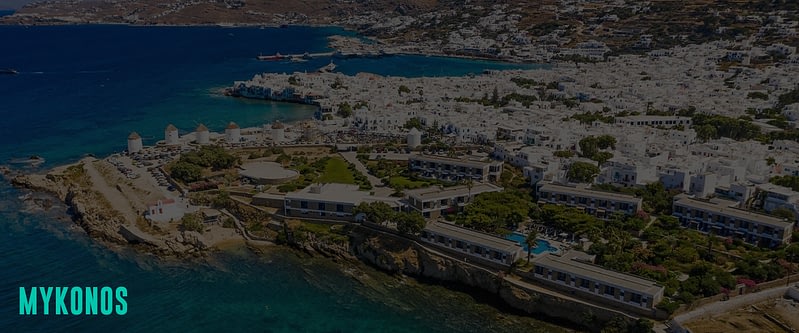 Mykonos is the most glamorous Greek island destination, popular with international celebrities. It is notable for its chic boutique hotels, classy seafood restaurants, and live music venues. Mykonos is a traditional Cycladic village. It has maze-like narrow and winding streets, where cars are not allowed in the heart of the town.
Mykonos makes a great home base for a short trip to the island of Delos.
Delos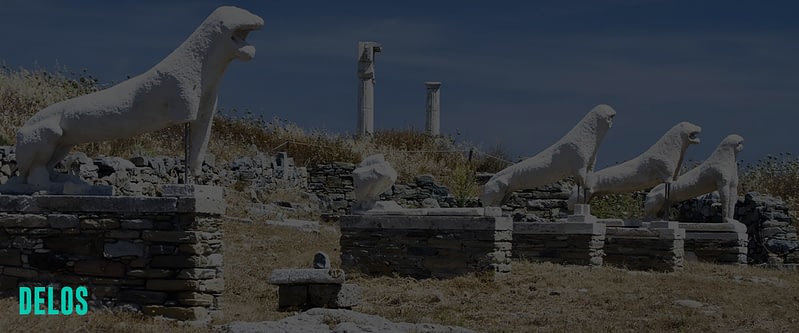 The ancient island of Delos is a must-see attraction in Greece. As one of Greece's most important mythological, historical, and archaeological sites, it was on the UNESCO World Heritage List in 1990. Delos is near the center of the Cyclades group of islands and the mythical birthplace of twins Apollo and Artemis in Greek legend. This sacred island doesn't have inhabitants, but daily ferries from Mykonos can take visitors to explore the ruins.
Top attractions in Delos include the Sanctuary of Apollo, Artemission (Temple of Artemis), the Terrace of the Lions, Sacred Lake (drained in 1925), Cleopatra's House, and the House of Dionysius. This luxury private home dates back to the second century. Excavations are ongoing on the island, and many artifacts are displayed at the Archaeological Museum of Delos and the National Archaeological Museum of Athens. Findings suggest that the island has had inhabitants since 3000 BC.
Delphi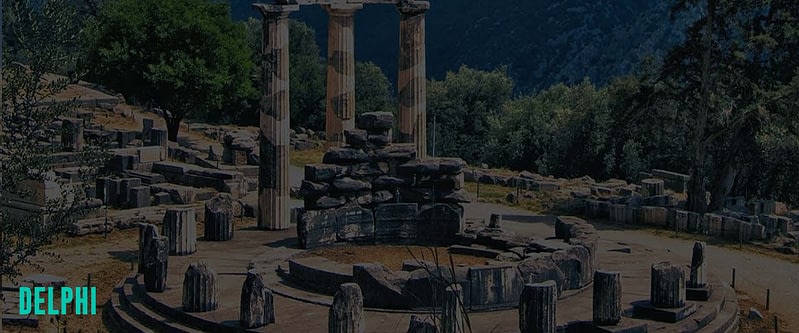 Delphi is one of the most historical sites in Greece. It is a sacred place in ancient Greek religion, home to the sanctuary and oracle of Apollo. Ancient Greeks come here on pilgrimages to worship Apollo (god of light, prophecy, music, and healing) and to ask advice from the mythical Oracle.
Delphi is a UNESCO World Heritage Site lying on the slopes of Mount Parnassus. It consists of ruins of numerous temples, a theater, and a stadium, dating from between 800 BC and 200 AD. The Delphi Archaeological Museum is nearby, displaying an impressive collection of finds from the site.
The most prominent structure is the ancient theater of Delphi. Its location on a hill gives spectators a view of the sanctuary and the spectacular landscape below. Originating from 400 BC, the theater can seat 5,000 spectators. Today, Delphi Theater is one of the top tourist attractions in Greece.
Meteora Monasteries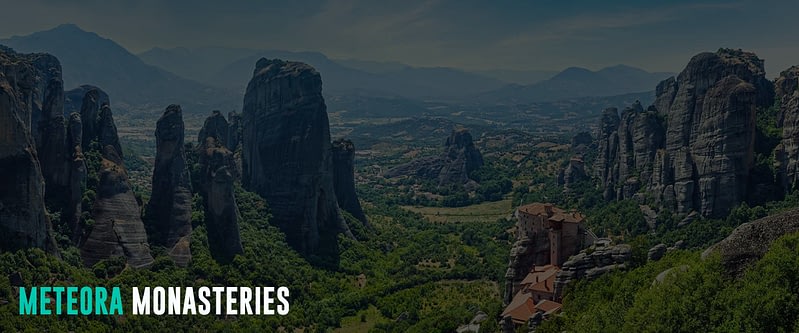 The century-old Meteora Monasteries in Thessaly Plain are one of the most unusual things to see in Greece. These six monasteries look spectacular and bizarre on top of rock pillars and are now a UNESCO World Heritage Site. Visitors here must climb several flights of stone steps carved into the rocks to reach each monastery. Flickering candles, religious icons, Byzantine frescoes, and burning incense are inside.
Visitors must spend at least one day in the area to see all six monasteries. It is a pleasant and relaxing place to visit, with small hotels and family-run restaurants serving traditional Greek cuisines.
Rhodes Island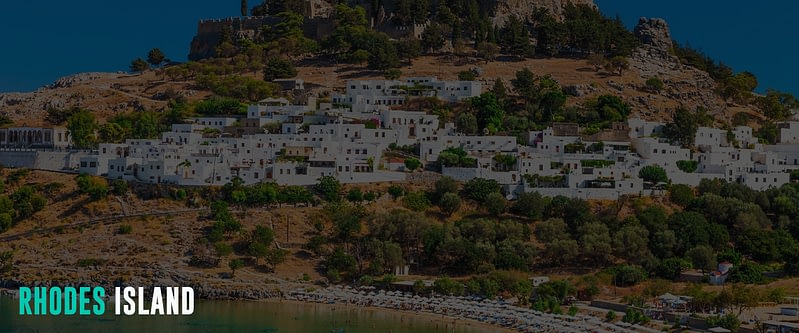 Rhodes lies in the Aegean Sea, close to Turkey, and is the largest of the Dodecanese islands. Its capital, UNESCO-listed Rhodes Town, is one of the top tourist destinations in Greece. An impressive fortification system, including monumental towers and gates that dates back to the 14th century, encloses the town. Visitors here will enjoy exploring the car-free cobbled streets of the old city on foot.
Nearby attractions include the pretty hillside coastal and medieval towns of Lindos and Marmaris on the Turkish coast. Above the town is the Acropolis of Lindos, offering spectacular views of the harbor and town.
Primary Spoken Language(s)
Greek is the official language in Greece. Greek is also the oldest written language, dating back over 5000 years.
A large majority of people in the tourist industry speak English. In addition, English is part of the school curriculum. Therefore, most Greeks have a good command of English and a few other languages, such as French, German, Italian, etc.
Although Greek is a complex language to pick up, it still pays to learn a few common Greek words like 'please' (parakalo), 'thank you' (efharisto), and 'hello' (you). Then, visitors will get a favorable response as you try to communicate with the locals.
Safety Concerns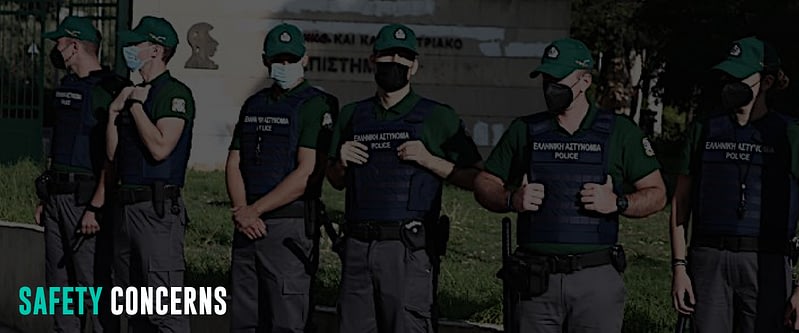 Greece remains among the safest countries in the world, with Level 1 Travel Advisory from the US Department of State. The crime rate is meager, especially on the islands. Visitors will not worry about walking late at night and chatting with the locals. It can be one of the best ways to immerse yourself in Greek culture and find pleasure during your holidays.
On the islands, visitors can lay back and enjoy a carefree atmosphere. But in Athens, travelers should be careful as pick-pocketing is frequent in large queues such as in buses or when boarding the ferry. So be watchful of your bags and belongings. Leave your expensive jewelry and valuables at home or in the safe as much as possible.
For emergencies, dial 100 for police assistance, 1571 for the tourist police, 166 for an ambulance, 1016 for doctors, and 199 for fire.
Smoking Regulations
Laws in Greece prohibit smoking in enclosed public spaces, transport stations (including taxis, ferries, etc.), workplaces, entertainment venues, bars, clubs, and cafés. However, many designated smoking areas are available.
Budget Considerations
Greece always leaves an expensive impression on travelers when thinking of the picturesque white and blue homes on the cliffs in Santorini. It can indeed be true! But with careful planning and booking, it is still possible to enjoy Greece on a budget. Considerations include the travel season, destination city or island, accommodation type, food, and activities that tourists choose.
Accommodation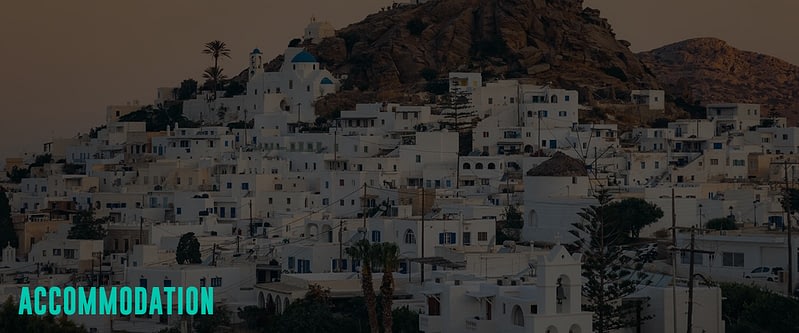 The cost of accommodation is where travelers usually spend most during a trip. In Greece, staying in a hostel ranges between $20-45, while an average hotel costs $60-120, relative to location and travel season. Luxury accommodations go as high as $1000 per night on the islands of Santorini and Mykonos.
Foods
Foods in Greece are pretty cheaper compared to the other European countries. A pastry and coffee breakfast in a local café starts at $4. Visitors can also grab a traditional Greek fast food meal at $3. A hearty lunch costs $10-12, while a seafood dinner costs $15-25.
Transfers
It is easy to explore Greece by using public transportation. Fares are affordable and as low as $1.50 for a single ticket for a 90-minute metro, bus, and tram ride. Travelers can also get a daily pass at $4 and $9 for a five-day pass. Ferry rides to the islands cost $20 from Piraeus (Athens) to Mykonos and $40 to Santorini on a standard ticket. Renting a car for as low as $20 daily is another excellent option in Greece. But visitors also need to consider the hefty fuel and parking costs.
Activities
Another thing that will take a significant portion of the travel cost is the kind of activities and tours every visitor avails of. Of course, visitors should not miss exploring the top attractions in the country. It includes the Acropolis, its adjacent museum, the ruins, and the contemporary architecture of Athens. Regular tickets cost $10, while a guided tour costs $40. A guided tour to Mount Olympus costs $55, including a visit to the ancient theater of Dion and a short trek to the Epineas Gorge of Mount Olympus. A five-hour cruise to Santorini's caldera region costs around $150. Another must-see attraction in Greece is the ancient island of Delos in Mykonos. A day trip to Delos costs $178.
Aside from the optional paid tours and attractions, travelers can enjoy free activities and destinations. For example, they can visit free art galleries and museums, the Monolithos Castle, or have fun in Paradise Beach.
Average Two-Week Costs
Hence, a budget traveler can enjoy Greece for $1260 within two weeks. So it is by staying in hostels, traveling by public transportation without missing the essential attractions, and trying out some of the best Greek cuisines.
On the other hand, an average traveler will need $2520 for a two-week holiday in Greece. With this budget, a visitor can stay in a 3-star hotel, enjoy hearty meals and some drinks, and explore Greece on public transport and car rental. Also, they can avail of more paid tours and activities, including island hopping and cruising.
Please note that there will be days that travelers will spend more, and some days will be fewer. These are just the average minimum costs, and the ceiling can be unlimited.
Customs And Import Restrictions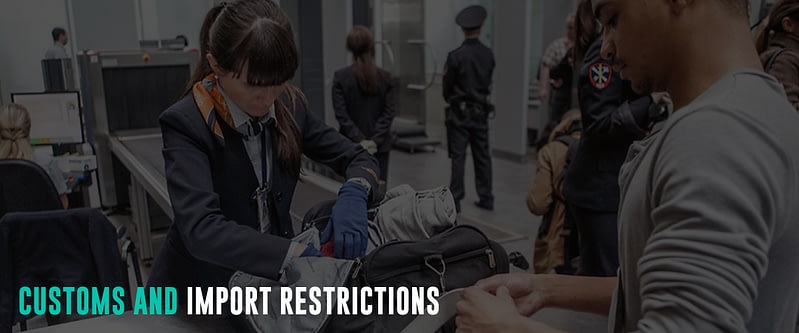 According to European Regulations, in which Greece is a member state, all travelers entering or leaving the European Union with more than €10,000 or its equivalent in cash must declare the amount to Customs.
Customs and import restrictions at Greek points of entry distinguish between goods bought within the EU and outside the EU. When traveling to Greece from outside the EU, visitors are allowed to bring in the following for personal use:
200 cigarettes, 100 cigarillos, 50 cigars, or 250g of tobacco
2 liters of wine
1 liter of alcoholic beverage over 22% volume or 2 liters of fortified wine, sparkling wine, or other liquors
60ml of perfume
250ml of tap water
For further information, please visit the European Commission web page.
Climate Considerations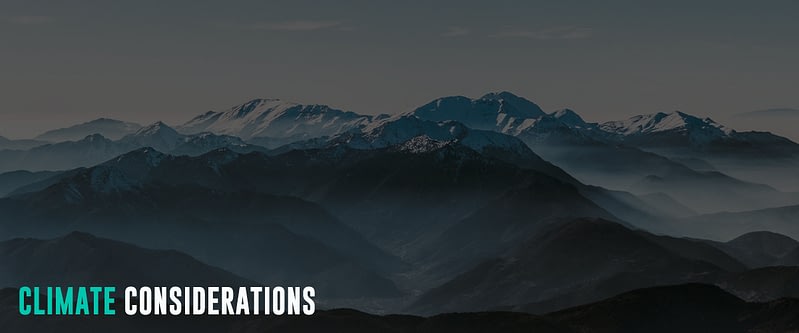 Greece enjoys a Mediterranean climate with sunshine, mild temperatures, and limited rainfall. But due to the country's geographical position, topography, and distribution between the mainland and the sea, there is significant variation in the climate.
But climatologically speaking, the year in Greece is divided into two seasons. The warm season is from April to mid-October, while winter is from mid-October to March.
During the warm season, the dry, hot days are cooled by seasonal winds called the Meltemi, while mountainous regions generally have lower temperatures. The northern islands have pleasant, sunny weather from April to June, with temperatures between 5 – 29 °C. After that, it gets warmer in the south, with temperatures averaging 11 to 31 °C. From July to August, summer temperature ranges 15 to 32 °C in the north and 21 – 33 °C in the center-south. But it can still go as high as 40 °C at times. It starts to cool down again from September to October, with temperatures averaging between 8 and 27 °C in the north and 15 to 29 °C in the south.
Winter brings mild temperatures in lowland areas, with minimal snow and ice; mountains are usually snow-covered. Temperatures in northern Greece range between -3 to 15 °C, while the south average between 7 – 20 °C.
Primary Transportation Options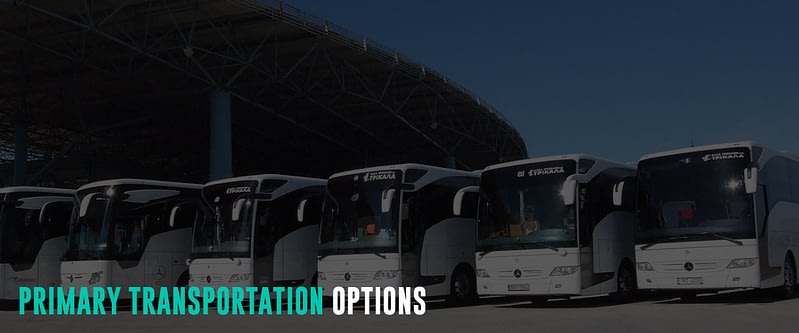 Getting around Greece is relatively easy, with the presence of a good network of public transportation. Visitors can explore Greece by plane, train, bus, taxi, car rental, and ferry.
Air
Traveling by plane is the best option for visitors who have less time to enjoy the beauty of Greece, although quite expensive than buses and trains. There are numerous airports in Greece, international (serving international and domestic flights) and national airports (catering only to domestic flights), including the outlying islands.
The biggest and busiest airport in Greece is the Athens International Airport. It receives most of the international traffic arrival and foreign visitors and has connections to all the other national airports in the country. The second most significant international airport is Thessaloniki, popular with visitors who want to spend time in the northern part of Greece. Other famous international airports with big crowds during the summer include Heraklion, Santorini, and Mykonos.
Ferries
The most popular mode of transportation when traveling to the islands is by ferry. This is because all islands are connected to at least one port on mainland Greece, and getting there by ferry is cheaper than flights. Also, many islands are connected by ferry, especially in the Cyclades. Hence, island hopping is a popular summer holiday plan.
There is also a regular ferry schedule between Greece and Italy all year round. Visitors who want to come with their car can connect these two countries by ferries from Trieste, Venice, Ancona, Bari, and Brindisi in Italy to Patra, Igoumenitsa, Corfu, and Kefalonia in Greece.
Buses
Buses are the most popular public transportation on the mainland, with KTEL buses having the largest fleet and the most connections between cities, towns, and villages. KTEL operates on almost all big islands, even the distant destinations and slightly remote areas of the islands. They are a considerably reliable mode of transport, especially during summer.
Trains
Contrary to other European countries, the train network in Greece is somewhat outdated. Trains operate only in the northern part of the country, providing connections between Athens and Thessaloniki and covering routes in nearby cities and towns.
Visitors can choose an express or regular train ride, taking advantage of its affordable rates. Travelers can see and enjoy scenic areas by taking the train routes. Visitors will also see the 19th-century architecture of the old stations along the line, with unique quality and symbols of early industrial architecture.
Taxis
Taxis are also available in Greece, including the islands. However, taxis are not a good choice for long-distance travel as they can be expensive. They are only ideal for emergencies and on the islands when no buses are available.
Car Rentals
The best alternative for a flexible trip in Greece is renting a car. With special arrangements with the agency, visitors can use the vehicle to reach out-of-town destinations and explore as much as they want. In Greece, they drive on the right-hand side of the road, with the steering wheel on the left side of the car.
Start Trip Planning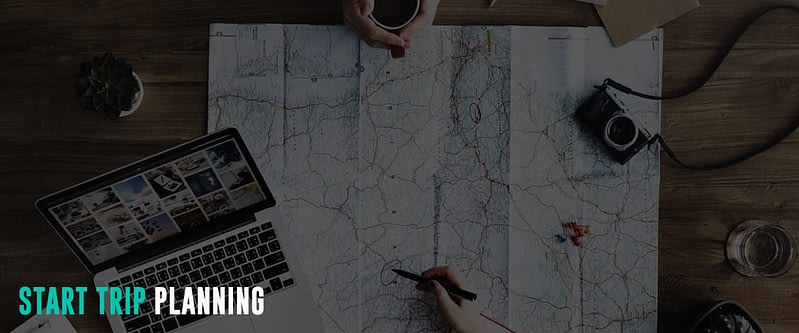 Travel-Wise is made from the ground up to help people travel more, break down the barriers that make it tough to get going, and start your journey as painlessly as possible. Bookmark our other Country Guides to help kick-start your research for future travels. We also offer templated itineraries from our staff and community that help serve as a building block for your trip plans. Alternatively, we also utilize AI to offer a way to generate itinerary ideas. This saves much time just getting you up and running with a template. From there, you can use the trip planner to create your customized itinerary, invite friends and family for collaboration, find others from Travel-Wise to join the trip, book and track important information, journal, and share your experiences at the end or along the way!