This travel wiki page of India will help guide travelers with quick and relevant information to consider when planning and visiting the country. It is difficult to find all the relevant information you need on culture, safety, travel restrictions, and things to do, so we summarize it all here. If anything is stale or outdated, please reach out and let us know! Let's dive in and explore more high-level information as an Indian trip planner.
Last updated November 22nd of 2022.
National Information & Culture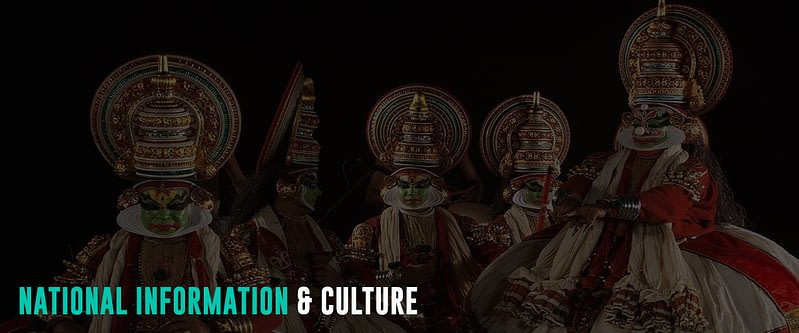 India, officially the Republic of India, is the seventh-largest country by area. It is located in South Asia and shares land borders with Pakistan, China, Nepal, Bhutan, Bangladesh, and Myanmar. The nation's capital city is New Delhi, and the official currency is the Indian rupee (sign: ₹; code: INR). As of November 2022, India's population has reached over 1.4 billion, making it the second-most populous country in the world.
India has one of the most ancient civilizations in the world, with a variety and rich multicultural heritage. They are famous for their mouth-watering foods that can leave every tourist craving unique spices and flavors of Indian cuisine.
The country is the birthplace of some of the world's major religions: Buddhism, Hinduism, Jainism, and Sikhism. These religions greatly influence Indian culture. Most of the Indian population is Hindu (80%), followed by Muslims (15%), while other religions share the remaining 5%.
In India, cows are considered sacred. Even rules in the Indian constitution protect cows, and killing them is a crime. Hence, cows roam freely in Indian streets.
Indian women are conservative and expected to wear cover-ups. Wearing tight-fitting clothes or shorts could be regarded as sexual seduction. Hence, visitors should wear ankle-length skirts and tops covering the shoulders to prevent potential problems and unwanted attention.
Yoga has its origins in India for over 5,000 years. Also, the chess game originated in India in the 6th century.
Check out the Official Tourism Website of India for more information, hints, and tips when planning your trip.
Special Travel Considerations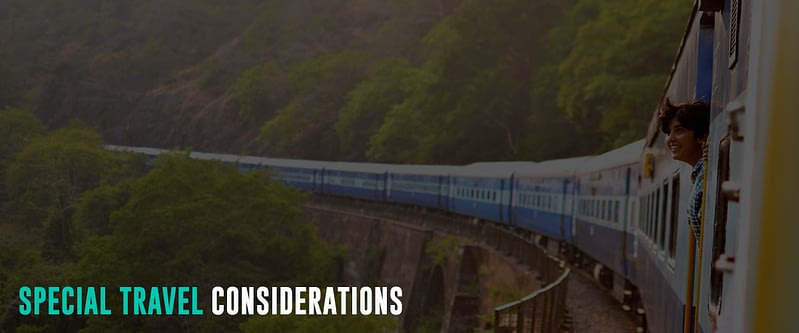 Covid-19 Protocol
Starting September 3, 2022, all arriving passengers must submit a self-declaration form on the Air Suvidha portal. Passengers must accomplish the electronic document and fill in the necessary details. Requirements for travelers' entry are either a negative result of the COVID-19 RT-PCR test within 72 hrs before undertaking the journey or a full Covid-19 vaccination certificate. Furthermore, passengers are advised to self-monitor their health for the next 14 days of arrival.
Upon arrival at the airport, India's health department conducts random Covid-19 testing on 2% of the passengers per flight. Passengers tested with positive results will be managed as per standard protocol. Hence, travel insurance that covers Covid-19 infection, emergency repatriation, flight cancellations, and delays are highly recommended for all travelers.
India's Covid-19 protocols may vary over time. Therefore, all travelers who wish to enter India must check the latest Covid-19 update when planning their trip.
Visa Information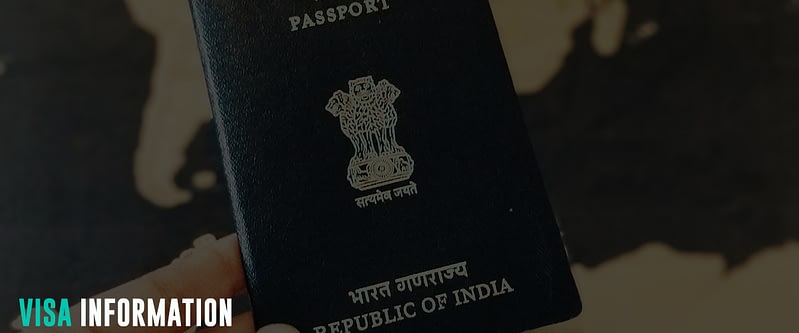 Visitors to India must apply for a visa unless they come from one of the visa-exempt countries. For example, Bhutan and Nepal citizens can enter, live, and work in India without limitation on stay unless they come from mainland China, Hong Kong, Macau, Maldives, and Pakistan. Citizens of the Maldives do not need visas to enter India for 90 days unless they come from mainland China. Japanese, South Korean, and United Arab Emirates nationals can apply for a visa on arrival [subject to payment of $25 (₹2000)] at the airports of Bengaluru, Chennai, Delhi, Hyderabad, Kolkata, and Mumbai.
All European citizens and 130 other countries who wish to enter India solely for tourism, casual business, and temporary medical treatment are eligible to apply for an e-Visa online. Moreover, e-Visa has various categories and duration, with corresponding visa fee payments. Nationals of other countries not on the list must apply for their corresponding visa from the nearest Indian Diplomatic Mission office.
In addition to visas, tourists coming to India should have at least six months of valid passports from the date of arrival, with at least two blank pages for stamping by the Immigration Officer. Lastly, travelers should have a return or onward journey ticket with sufficient money to spend in India.
Popular Attractions
India is home to the finest architectural heritage, serene ghats, spectacular landscapes, the largest tiger reserve, and flavorful cuisines. No wonder India is one of the most popular tourist destinations worldwide.
Taj Mahal, Agra
The Taj Mahal is a testament to the power of an emperor's love for his wife. This astonishingly beautiful mausoleum is in dedication to Mumtaz Mahal, the favorite wife of Shah Jahan. Before dying after the delivery of her 14th child, it was her last request from her husband to have a mausoleum built in her name.
The Taj Mahal is India's most recognizable building, mainly composed of white marble with many elements of Islamic design, like arches, minarets, an onion-shaped dome, and black calligraphy inlaid around the entrance. Adding to its grandeur are delicate floral patterns and precious and semi-precious stones such as jade, lapis lazuli, diamonds, and mother of pearl.
The best time to visit is at dawn when there are only a few tourists, and the change in lighting brilliantly alters the atmosphere. Try to catch a view of the Taj Mahal's reflection from the far bank of the Yamuna River for a memorable selfie.
Agra Fort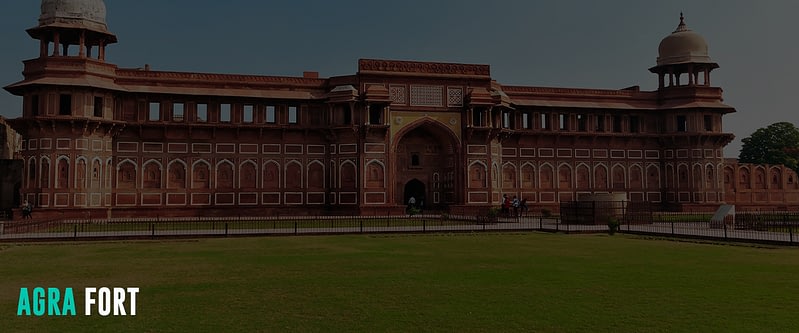 Agra Fort is two kilometers from the Taj Mahal through Amar Singh Gate. It has a low outer wall and a dogleg design built to confuse attackers. The stunning Agra Fort, or Agra's Red Fort, is a mix of Muslim and Hindu influences dating back to 1565 as a military structure.
Visitors will see two sizeable interlinked sandstone buildings, Akbari Mahal and Jahangiri Mahal. Both are the largest private residence in the complex. Other highlights include the Khas Mahal (Private Palace), with its splendid copper roof, and the Anguri Bagh (Grape Garden), a Mughal garden in a jigsaw pattern with beautiful fountains and water channels as well as screens as a private area for the emperor and his entourage. Visitors will also see the octagonal Musamman Burj tower, which later served as Shah Jahan's prison until his death.
Ajanta Caves
Dating back to the second century BC, the magnificent Ajanta Caves comprise 30 rock-cut cave monuments. They are excavated out of a vertical cliff above the left bank of the Waghora River in the hills of Ajanta, Aurangabad district, connected with the river by rock-cut staircases. Ajanta Caves were abandoned around 650 AD and forgotten until 1819 when a British hunting party stumbled upon them.
The abandonment and isolation contributed to the preservation, which some paintings remain. The murals illustrate everything from battlefields, sailing ships, city streets, and teeming animal-filled forests to snow-capped mountains.
The Ellora Caves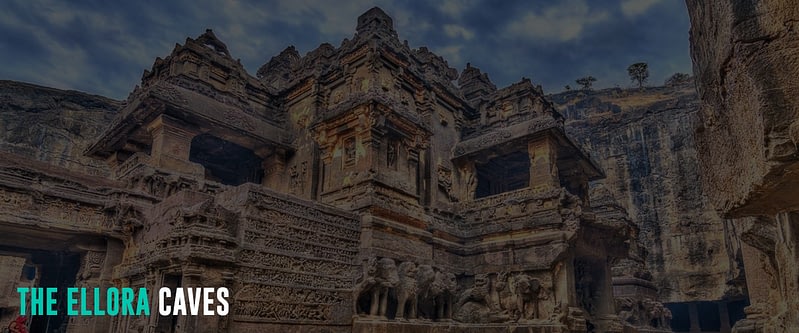 The famous Ellora Caves are a collection of over 100 rock-cut monasteries and temples dating from the 5th to the 12th century. Of these numbers, 34 are open to the public: 12 are Buddhist, 17 are Hindu, and five belong to the Jain faith. Now a UNESCO World Heritage Site, the caves showcase a spirit of co-existence and religious tolerance among the three religions of India during ancient times. Today, the Ellora Caves provide a window to old India, including socio-cultural phenomena, material culture, politics, and lifestyles.
The Carpenter's Cave (cave 10), a significant prayer hall, and Teen Tal, a three-story monastery, is famous among the Buddhist temples. The Buddhist caves (1-12) all date from the 5th to the 8th century.
The most prominent among the Hindu caves (13-29) is the Kailasa Temple (cave 16). It is an excellent example of structural innovation that culminates the rock-cut architecture in India, featuring elaborate artistry and striking proportions. The temple has the boldest and finest sculptural decorations in India. The illustrations of Ravana attempting to lift Mount Kailasa and the abode of Siva are notable among the sculptures. The remains of beautiful paintings from these periods are preserved on the ceilings of this temple's front mandapa (pillared hall).
Harmandir Sahib, Punjab: The Golden Temple of Amritsar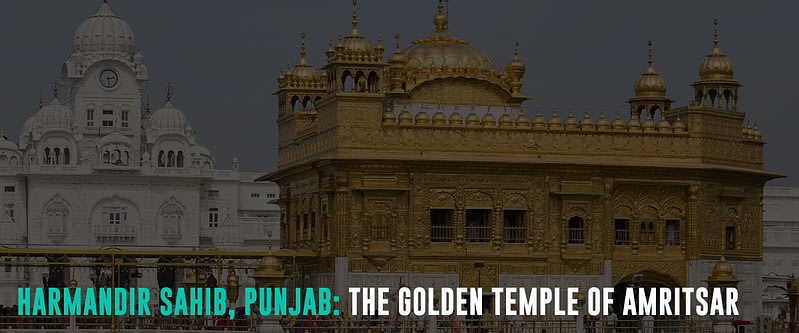 Sri Harmandir Sahib, aka the Golden Temple, is a brilliant golden structure in Amritsar and the most important religious place to the Sikhs. Although it is a Hindu holy shrine, it attracts people of other faiths because of the spiritual atmosphere. Moreover, the continuous prayers chanted from the Sikh holy book and broadcast throughout the complex impress every visitor.
The temple floats at the end of a long causeway, blending Hindu and Islamic styles. The golden dome in a lotus flower shape symbolizes purity to Sikhs, while the lower marble section flourishes with ornate inlaid floral and animal motifs.
The Holy City of Varanasi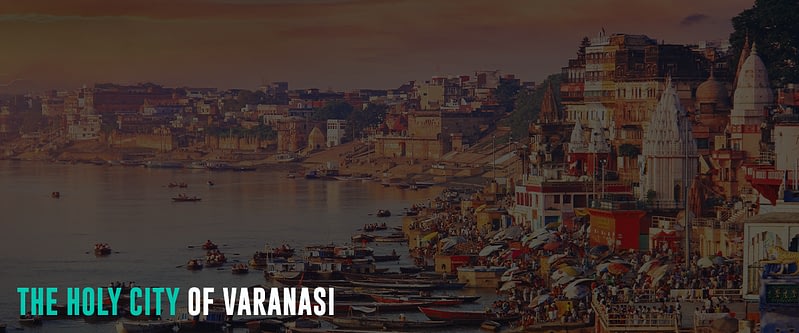 Dating back to the 8th century BC, Varanasi is one of the oldest still inhabited cities worldwide. The city is a major pilgrimage center for Hindus associated with the mighty Ganges River, one of the faith's most important religious symbols.
Varanasi offers plenty of attractions worth a visit. It includes the Old Quarter adjacent to the Ganges, where visitors will find the Kashi Vishwanath Temple, which dates back to 1780. The New Vishwanath Temple has seven separate temples and is another interesting site. The Banaras Hindu University, noted for its massive library with more than a million books, and the superb Bharat Kala Bhavan museum featuring fine collections of miniature paintings, sculptures, palm-leaf manuscripts, and local history exhibits are also worth a visit.
The Ganges River
The Ganges River, or "Ganga" after the Hindu goddess, is one of India's leading attractions and most revered natural wonders. It draws crowds of Indian nationals to partake in its religious ceremonies and tourists to enjoy the splendor of this mighty river. For the Hindus, bathing in the Ganges is essential and meaningful. They can do so through the numerous locations known as "ghats" leading to the water, where the faithful bathe before prayers. The largest among the "ghats" is Dasashvamedh Ghat, while Assi Ghat is considered holy at the confluence of the Ganga and Assi rivers.
Travelers here can enjoy the Ganges River tours, and the most memorable are the early sunrise cruises.
The Golden City of Jaisalmer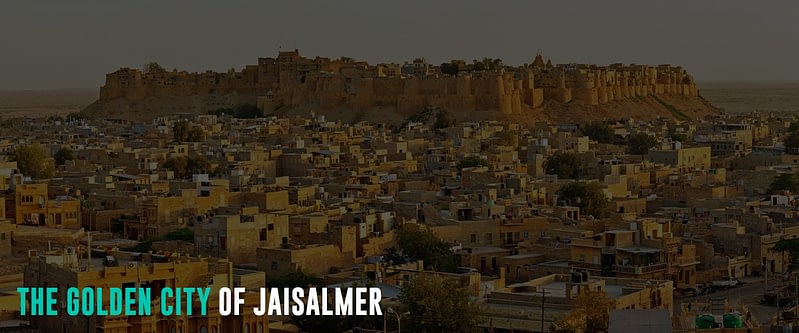 The Golden City of Jaisalmer is an oasis of splendid old architecture (yellow sandstone buildings) that rises from the dunes of the Thar Desert. Once a strategic outpost, the city is filled with grand old mansions; magnificent gateways; and the massive Jaisalmer Fort, aka the Golden Fort, a daunting 12th-century structure that rises high above the town.
The fortress boasts 99 bastions and massive gates to the seven-story-tall Maharaja's palace's central courtyard. Dating back to the early 1500s, the court has sections open to the public to explore.
There are also plenty of Jain temples dating from the 12th to 16th centuries, each with decorations of fine marble and sandstone images, palm-leaf manuscripts, and brightly painted ceilings. Finally, tourists must visit the well-preserved Gyan Bhandar, a 1,000-year-old library with many 16th-century manuscripts and antiquities.
The Red Fort, New Delhi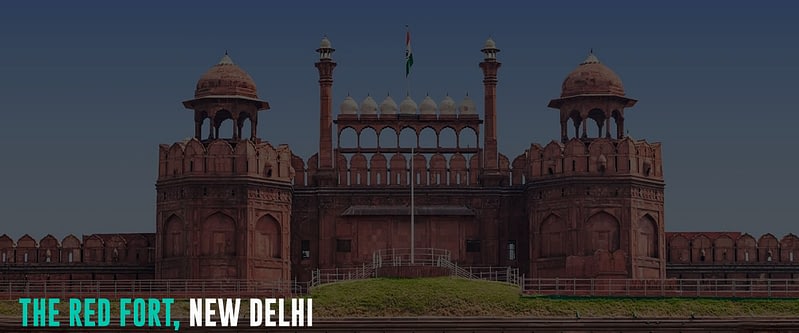 In a magnificent crescent shape, the Red Fort is also one of those tourist destinations in India, courtesy of Shah Jahan. Mainly composed of red sandstone, the fort covers a vast area surrounded by a large moat. Highlights include its two most enormous gates: the impressive Lahore Gate (the fort's main entrance) and the elaborately decorated Delhi Gate, once used for ceremonial processions.
Tourists can explore the fort themselves, but it is still best to hire a guide for a fascinating insight into the life and times of the Shah, including a peek into the stunning white marble Hall of Public Audiences (Diwan-i-Am). Also, stick around for the sound and light show held every night featuring important events in the fort's history. Visitors can also explore the nearby Chatta Chowk, a 17th-century bazaar selling everything from jewelry to silk garments, souvenirs, and food items.
The Gateway of India, Mumbai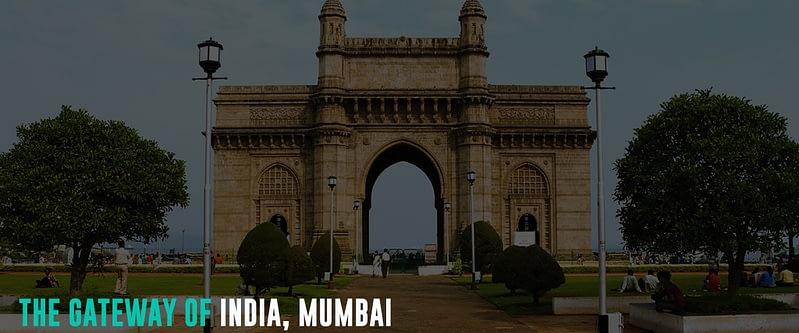 A must-see in Mumbai is the 85 feet tall iconic Gateway of India in a bold yellow basalt arch of colonial triumph. It is on the waterfront at Mumbai Harbor on the tip of Apollo Bunder, overlooking the Arabian Sea. The structure was built to commemorate the arrival of King George V and his wife, Queen Mary, in 1911. But, unfortunately, it was also the scene of a relatively less jubilant procession of British soldiers in 1948 when India gained independence.
Noticeable for its beautiful Indo-Saracenic design, it combines diverse Hindu and Muslim architectural elements with Gothic cusp arches, domes, spires, tracery, minarets, and stained glass, in a uniquely playful style. The vast archway provides a spectacular backdrop popular among locals and tourists and is the first structure to welcome visitors entering the city by sea.
Mecca Masjid, Hyderabad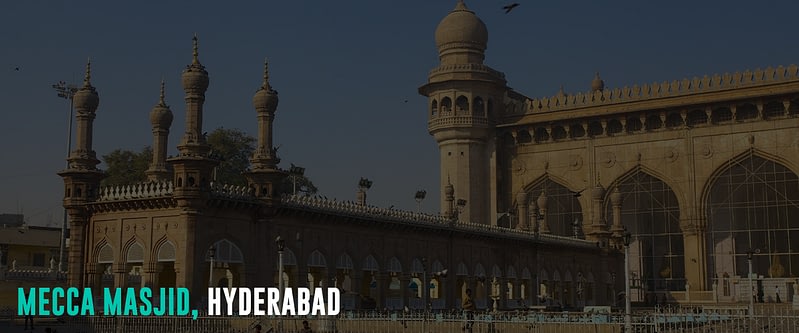 Mecca Masjid in Hyderabad is one of the world's largest and oldest mosques. The construction started in 1614 and took 80 years to complete. With its amusing 15 big arches and pillars, each shaped from black granite, Mecca Masjid is large enough to accommodate 10,000 worshipers. The bricks above the central gate imported from Mecca are essential stones to build this structure.
Highlights of this impressive complex are its main gateway, big plaza, artificial pond, and a room that houses some strands of Prophet Mohammed's hair. Additionally, some of its remarkable features are the Quran inscriptions above the arches and doors, the exquisite roof of the main hall, and the furnish around the entire mosque structure.
Amer Fort, Jaipur
Amber Palace or Amber Fort (often also spelled "Amber") was built as a fortified palace in 1592 by Maharaja Man Singh I and has long served as the capital of Jaipur. With its hillside location, the fort is accessible on foot via a steep climb or shuttle rides from the town below.
Travelers can enter Amber Fort through the Sun Gate (Suraj Pol), which leads to the Jaleb Chowk, the first courtyard with its many decorated elephants, and the Shila Devi Temple, dedicated to the goddess of war. Also notable is the adjoining Hall of Public Audience (Diwan-i-Am), with its finely decorated walls and terraces frequented by monkeys.
Other highlights include Sukh Niwas (Hall of Pleasure) with ivory-inlaid sandalwood door, many flowerbeds, and a channel once used to carry cooling water. On the other hand, Jai Mandir (Temple of Victory) is notable for its many decorative panels, colorful ceilings, and excellent views over the palace and the lake below.
Above Amer Fort is Jaigarh Fort, dating back to 1726, featuring tall lookout towers, formidable walls, and the world's most giant wheeled cannon. Finally, wander the walled Old City of Jaipur with its three fully restored gates, splendid bazaars, and the delightful City Palace, a massive complex of courtyards, gardens, and buildings.
The Beaches of Goa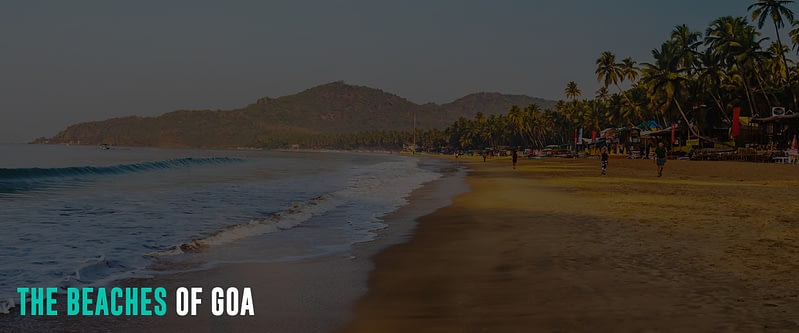 Goa is one of India's best tourist destinations, with its charming coastline overlooking the Arabian Sea. It has over 60 miles of coastline, home to some of the world's most exquisite beaches with various appeals. The outlying Agonda Beach may be a good choice for those looking for peace and calmness, while Calangute Beach is, by contrast, the most commercial and congested. For those looking for chic resorts, yoga getaways, and spa vacations, Mandrem, Morjim, and Ashwem beaches are famous among wealthy Indians and Westerners alike. Palolem is another one of Goa's famous beaches in a stunning setting.
A must-visit is the Bhagwan Mahavir Wildlife Sanctuary while in Goa. This attraction is home to thick forests and plenty of animals, such as deer, monkeys, elephants, leopards, tigers, and black panthers, as well as India's famous king cobras and some 200 species of birds.
Periyar National Park and Wildlife Sanctuary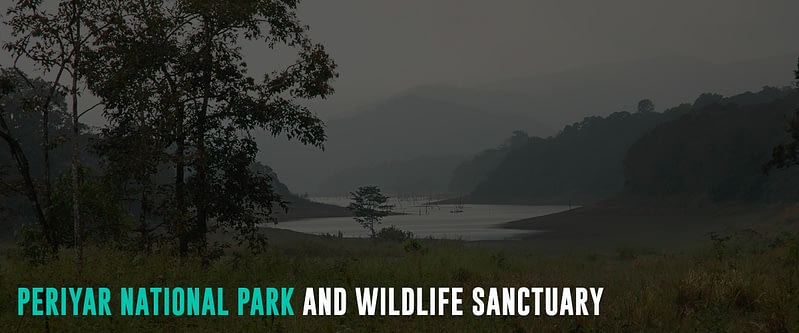 Periyar National Park and Wildlife Sanctuary in South India is notable as an elephant and tiger reserve. It is also home to rare, endemic, and endangered flora and fauna and forms the major watershed of two important rivers of Kerala: the Periyar and the Pamba.
The park is open to tourists year-round, from 6 am to 7 pm, with night safaris after 8 pm. The night safari aims to help visitors spot the elusive leopard, among other night animals and nocturnal birds such as owls. In addition, visitors can take a lake cruise or join a jungle walk with professional guides and have a chance to encounter elephant herds and observe other wildlife from watchtowers and viewing platforms. Sighting of birds is best during sunrise and sunset, while the search for the big cats is best in the afternoon.
Mysore Palace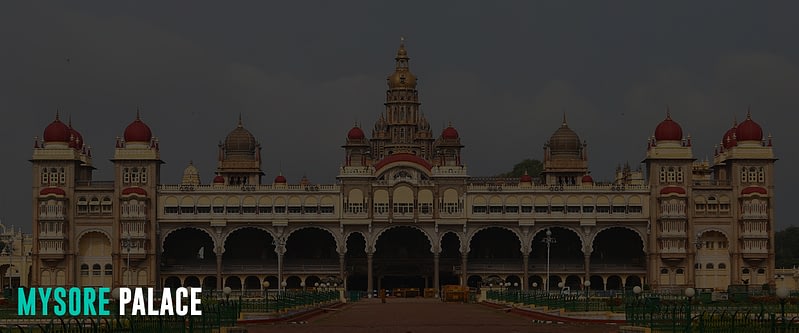 The city of Mysore boasts an eclectic mix of fine old colonial architecture; regal Indian palaces; and lush, well-manicured gardens. And indeed, the city's main attraction is the magnificent Mysore Palace.
The Mysore Palace complex comprises seven courts, all with spectacular Indo-Saracenic style, blending Hindu, Muslim, Rajput, and Gothic styles of architecture. The complex features elegant square towers and domes; ornate ceilings and pillars in Durbar Hall; the splendid Marriage Pavilion, glazed floor tiles, stunning stained-glass artworks, and jewelry displays. On special occasions, Mysore Palace holds exquisite Golden Thrones exhibitions.
Primary Spoken Language(s)
India does not have a national language. However, as per Article 343 of the constitution, the official languages of India are Hindi in Devanagari Script and English, as amended by the Official Languages Act of 1963. The Indian constitution also lists 22 other languages with recognition status. Today, the first three languages that have the most significant number of speakers are Hindi (north and central India), Bengali (eastern and northeastern regions), and Marathi (southwestern areas).
Safety Concerns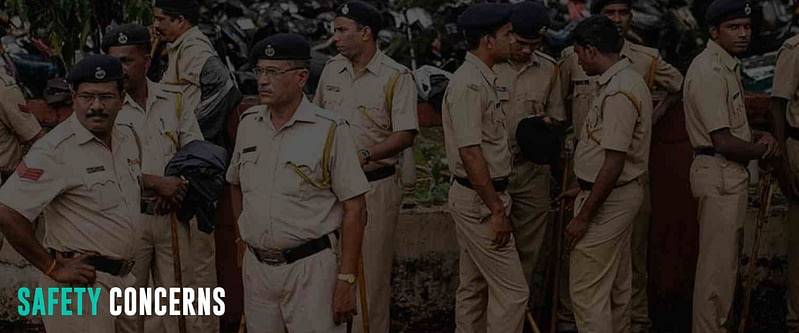 Generally speaking, India is a safe country for tourists. Muggings and kidnappings rarely happen in tourist areas, so if travelers stay within, they will be perfectly safe. However, like in other countries, travelers must only practice common sense and follow general safety rules when exploring a foreign country.
Pickpockets, bag snatching, and petty crimes are common concerns in India, especially in public transport and large crowds. Hotel room theft can also occur. Therefore, visitors should leave their valuables at home. Look after their belongings, and do not leave their things unattended. Lastly, it is best to invest in cut-proof bags and pick-pocket-proof clothing.
Food safety is a frequent problem for tourists traveling in India, especially those with sensitive stomachs, as hygiene is sometimes a common issue. Hence, choose restaurants with good reviews. Also, try to eat hot and freshly cooked foods and only drink from sealed water bottles.
Scams targeting tourists are also another issue of concern in India. Beware of taxi and tuk-tuk drivers trying to rip off tourists. To avoid this, hire only reliable taxis through applications or hotel taxis.
When planning a trip, tourists should consider checking their country's travel advisory to India. It is also worth checking the US Department of State Travel Advisory. Lastly, do not forget to keep the multilingual and toll-free tourist helpline number handy and call if you need any assistance: 1-800-111363.
Budget Considerations
India is one of the cheapest and best-value places for tourists. They have budget-friendly foods and accommodation that awaits every traveler.
Accommodation Costs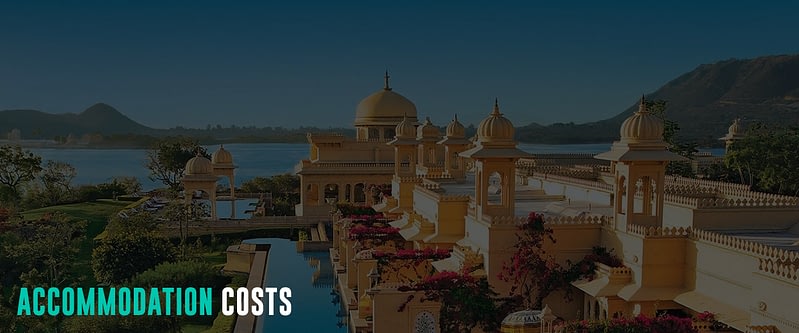 Dorm beds in hostels and guesthouses go as little as $5, while a private room costs around $12. An average three-star hotel, including breakfast, ranges from $15 to $25. Travelers in India can also stay in a five-star hotel for as low as $100 per night.
Cost of Foods
Foodie travelers on a budget will love India, where they can get delicious food for $2 or less! But of course, always eat only freshly cooked and hot foods. Dining in mid-range to fancy restaurants costs around $4-6 per meal. A must-try to eat in India are pani puri, dahi vada, dhokla, masala dosa, thali, and biryani.
Transportation Expenses
Taking public transportation in India is already an adventure. For short trips, travelers can ride the tuk-tuk or hire a taxi. So naturally, prices can vary according to distance and destination. But when negotiating the price, check the rate from Uber or Ola and consider it the maximum ceiling.
Buses and trains are the options for journeys between cities and regions. The rate varies according to bus companies and the comfortability of services. For example, travelers can get a 4 hours bus ride from New Delhi to Agra for as low as $5 to as high as $13. Whereas, compared to traveling by train, the journey becomes 2 hours at double the cost of $10. Consider booking your train and bus tickets to ensure good deals and seats.
Generally, most travelers to India spend around $13 daily on average for transportation costs.
Cost of Attractions and Activities
India has so many attractions where entrance costs as low as $3 to as high as $18 for the Taj Mahal. There are plenty of options, and the costs can add up to a daily average of $15. From this rate, travelers can already take a sunset cruise or join a camel and desert safari day tour and a bunch of tourist attractions to explore.
Average Two-Week Costs
A backpacker in India can live large at $40 per day or $560 for two weeks. It means staying in hostels or guesthouses, trying out street foods and local restaurants, and visiting most attractions. On the other hand, mid-range travelers' average daily spending starts at $50, to a total of $700 for two weeks. It includes staying in a three-star hotel with complimentary breakfast, dining in restaurants, and visiting all attractions they can fit into the schedule.
Customs And Import Restrictions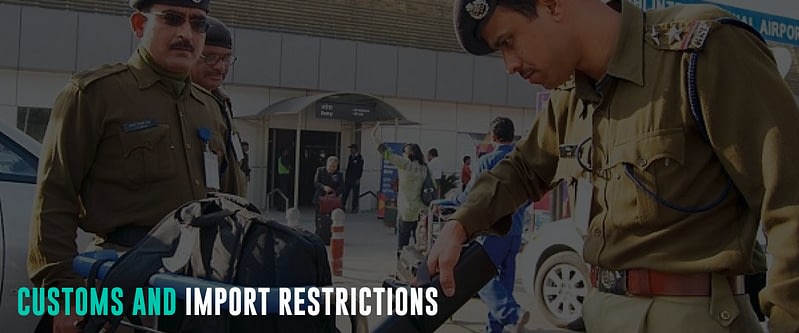 Every passenger entering India has to pass through Customs checking and fill out the mandatory Customs Declaration Form. Passengers can also file an electronic declaration of dutiable goods and currencies through the ATITHI mobile app, available for both Android and Apple users.
Tourists of foreign origins in India can bring articles up to $183 (Rs.15,000). They can also bring maximum cash of $5,000 or its equivalent. Any excess must be duly declared to customs and subject to the computation of import tax duties. Admissible duty-free allowances for alcoholic liquor, wine, or beer are 2 liters and 100 cigarettes, 25 cigars, or 125 grams of tobacco.
Trafficking of drugs and psychotropic substances is a serious offense punishable by imprisonment. In addition, the importation of satellite phones is prohibited. However, an exception is available against a license issued by the WPC wing of the Department of Telecommunications.
There is no prohibition on the import of drones. However, drone passengers should duly declare the item and pass through the Red Channel at the airport. The drones are also subject to the condition that the importer should have a license issued by the Department of Telecommunications WPC wing for importing the same unit.
Check the Central Board of Indirect Taxes and Customs web page for the complete customs and importation guide for travelers to India.
Climate Considerations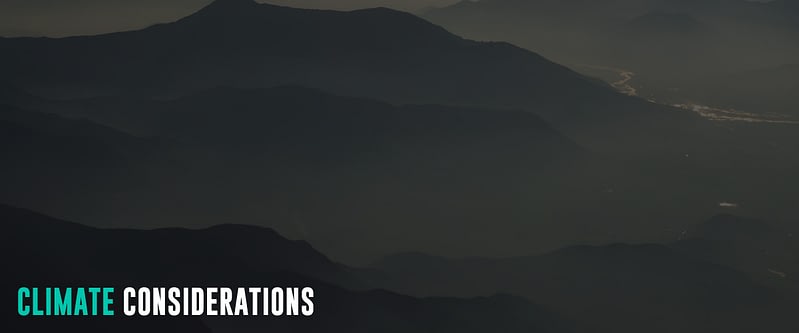 India has a wide range of weather conditions across a vast geographic scale and varied topography. It hosts six major climatic subtypes: arid deserts in the west, alpine tundra and glaciers in the north, and humid tropical regions supporting rain forests in the southwest and the island territories. India is one of the most climatically diverse countries worldwide, with many areas having different microclimates. India's meteorological department follows the international standard of four seasons, with local adjustments: winter (December-February), summer (March-May), monsoon or rainy season (June-September), and a post-monsoon period (October-November).
Summer
Summer in northwest India starts from April to July, while the rest of the country is from March to May. Consequently, the hottest month in the west and south is April, while it is May for most of the northern region, with a recorded temperature of 50 °C (122 °F) or higher.
Another striking feature of summer is the Loo, a strong, gusty, hot, dry wind blowing during the day in India. It usually comes from May to June, which can bring fatal heatstroke with direct exposure. Generally, the average temperature is between 28 °C (82 °F) to 32 °C (90 °F) near the coast, while 32 °C (90 °F) and over 40 °C (104 °F) in interior India.
Pre-monsoon Season
In cooler regions of North India, the immense pre-monsoon brings squall-line thunderstorms that commonly drop large hailstones. By the first week of July, the country experiences monsoon rain. However, it slowly weakens by October and leaves the country by November. On average, South India receives more rainfall than North India.
Post-monsoon Season
The post-monsoon or autumn months of October to December mark the transition from wet to dry seasonal conditions. Average daily maximum temperatures range from 25 to 34 °C (77 and 93 °F) in the Southern parts. Meanwhile, the northwest regions register at 16–20 °C (29–36 °F).
Winter
Winter during December and January are the coldest months in India, with the lowest temperatures occurring in the Indian Himalayas. The considerable variation in the climatic conditions is relative to altitude. For example, the climate in the lowlands of the south varies from hot and subtropical humid. Warm and temperate climate prevails at 900–1800 meters altitude. Those at 1900-2400 meters elevation have a cool and mild climate, while cold glacial and alpine at 2400–4800 meters in the northern and eastern mountain ranges. Snowfall is from December until the end of March, with temperatures dropping below freezing. The average winter temperature in the northwest is 10–15 °C (50–59 °F). It rises as the location nears the equator, peaking around 20–25 °C (68–77 °F) in mainland India's southeast.
Primary Transportation Options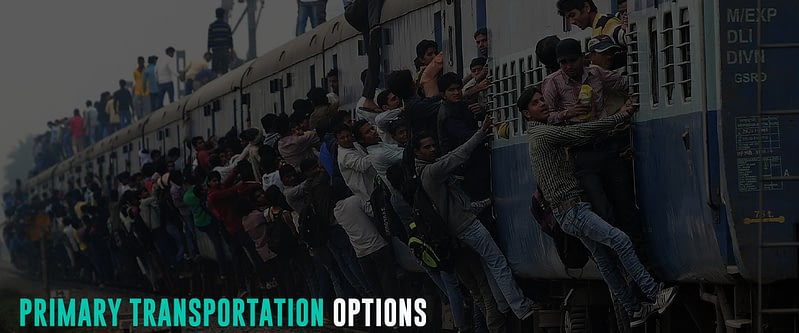 India is a large country to explore. But thanks to the improved transportation system. It will be easier for travelers to get around this vast and beautiful country by land, water, and air.
Air Transport
India has over a hundred airports connecting the major cities of the country, with some catering to international flights. The Indira Gandhi International Airport in Delhi is the busiest in India. It is also the primary entry point for international air traffic arrival in the country.
Air India, India's flag carrier, plays a significant role in connecting India with the rest of the world. Other major carriers in the country are IndiGo, Air India, Spicejet, Vistara, Jet Airways, and Go First. The competition among major carriers and other low-cost airlines leads to affordable fares. Thus, bringing cheap air travel to the masses.
Land Transport
With more than 1.4 billion people, India's road transport systems are among the most heavily used globally.
Buses
Buses take over 90% of the public transport in major cities, with rapid bus transit systems in several cities. It is the backbone of India's public transportation, with thousands of government-owned buses. Private bus companies also run almost everywhere at any time of the day or night. Bus fares are cheap, varying prices according to class and service comfort. For example, deluxe buses charge higher than ordinary buses. The fares for "2×2" buses and those with airliner-style reclining seats go even higher.
International buses also run across India's borders to Nepal, Bangladesh, Myanmar, and Pakistan. The state-run buses are usually reliable, while travelers should be careful of private 'tourist buses' run by travel agencies. Some charge luxury bus fares for two local buses, one on either side of the border.
Taxis
Taxis are everywhere in India. Officially, taxis should use the meter. But some drivers do not, so travelers must negotiate and agree on a fare before setting off. During negotiation, consider checking the regular Uber or Ola app rates as your maximum basis for haggling. Also, watch taxis around tourist sites and train stations that often overcharge. Hence, and best to book them through applications or even take a ride-share from Uber and Ola apps. Tourists can also consider
Tourists can also hire drivers from taxi stands for a day tour or even a multi-day tour service. Look for a driver who speaks good English, and agree on a price that includes meals and accommodation for multi-day trips.
Rickshaws
Cycle rickshaws and auto-rickshaws, aka tuk-tuk, are the most popular transport for short trips in any Indian town. Tuk-tuk is a small motorized vehicle with a cab and room for two or three passengers plus the driver. Though auto-rickshaws have meters, drivers are often reluctant to use them. Therefore, it is best to agree on a price with the driver at the start of the journey. Unless travelers hire the rickshaws from the booking stand at train stations and airports at a fixed rate.
Shared Jeeps
The best way to explore the mountains and Himalayas is by shared jeeps. They can easily navigate on dirt roads and squeeze around landslides. Shared jeeps are also particularly useful for reaching the hills and high valleys of the Himalayas. It usually leaves when full and all seats are filled. But visitors can negotiate and charter the whole jeep for an immediate departure.
Rail System
Trains connect almost every corner of India, including the hill railways covered by a charming and delightful toy train ride to Darjeeling and Shimla. Indian Railways operates the nation's express, passenger, or mail trains. Express trains are best because of fewer stops at minor stations. For example, see the Rajdhani Express trains that zip between India's most significant cities for short journeys.
Trains in India have different classes. 1st class air-con (1AC) gives the best comfort, with two or four-person seats that convert into beds, compartments with lockable doors, and food service to the passenger seat. The two and three-tier air-con carriages (2AC and 3AC) are almost as comfortable. On the other hand, the sleeper carriages are similar to 3AC, except for fans instead of air-con. Overall, they are great for overnight trips, bringing savings to the cost of accommodation for a night in relative comfort.
Tickets should be booked in advance, either at stations or online, for a guaranteed seat. Travelers may also check the Indian Railways web page for more information on Indian rail travel.
Water Transport
Ferries run across many rivers in India, with infrequent sea ferries running to Lakshadweep and the Andaman Islands. One valuable water transport service is scenic cruises like the Angriya Cruise liner between Mumbai and Goa.
Start Trip Planning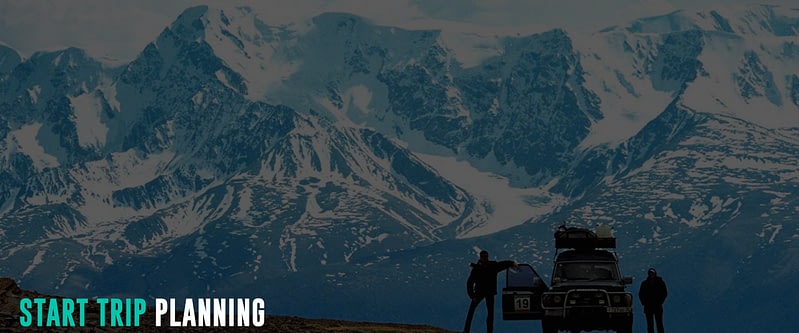 Travel-Wise is made from the ground up to help people travel more, break down the barriers that make it tough to get going, and start your journey as painlessly as possible. Bookmark our other Country Guides to help kick-start your research for future travels. We also offer templated itineraries from our staff and community that help serve as a building block for your trip plans. Alternatively, we also utilize AI to offer a way to generate itinerary ideas. This saves much time just getting you up and running with a template. From there, you can use the trip planner to create your customized itinerary, invite friends and family for collaboration, find others from Travel-Wise to join the trip, book and track important information, journal, and share your experiences at the end or along the way!