This travel wiki page of Malawi will help guide travelers with quick and relevant information to consider when planning and visiting the country. It is difficult to find all the relevant information you need on Malawi culture, safety, travel restrictions, and things to do, so we summarize it all here. If anything is stale or outdated, please let us know! Let's dive in and explore more high-level information as a Malawi trip planner.
Last updated March 14th of 2023.
National Information & Culture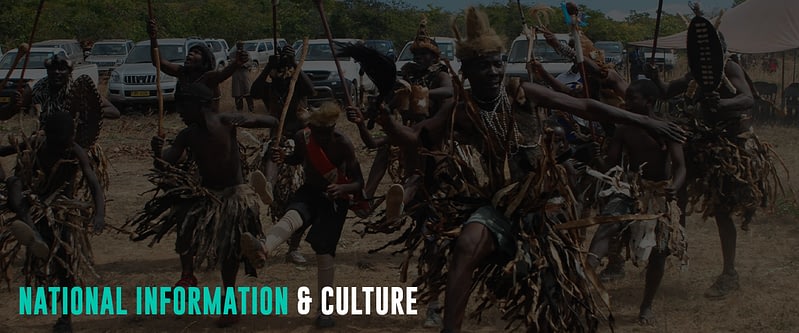 Malawi, officially the Republic of Malawi, known as 'The Warm Heart of Africa,' is a country formerly named Nyasaland in Southeastern Africa. The country shares borders with Zambia to the west, Tanzania to the north and northeast, and Mozambique to the east, south, and southwest. While Lilongwe is the capital and largest city, Malawi is also home to several major cities, including Blantyre, Mzuzu, and Zomba, the former capital.
The official currency unit in Malawi is the Malawian Kwacha, abbreviated to MWK, and the MK symbol. Moreover, the country has a diverse population comprising native peoples, Asians, and Europeans, all with different arrays of religious beliefs. And because most of Malawi's population is rural, the country is considered one of the world's least-developed nations. As a result, Malawi faces several challenges, including a low life expectancy, high infant mortality, and a high prevalence of HIV/AIDS. All of these factors lead to a reduction in the labor force, thereby requiring higher government expenditures.
Visit the Official Tourism Website of Malawi for more tips and information when planning your trip.
Special Travel Considerations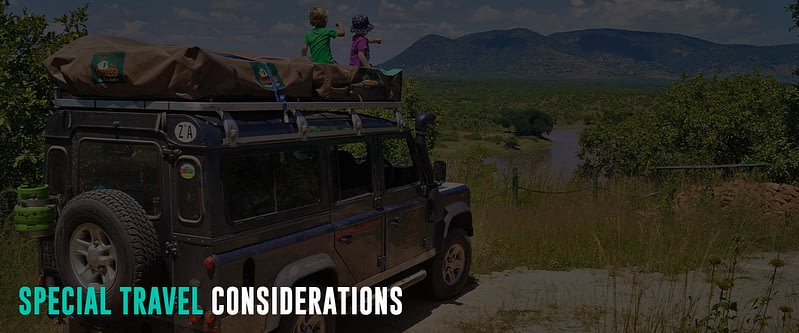 Each country and destination has rules and regulations that every traveler must consider. Hence, check the following considerations for hassle-free travel to Malawi.
Covid-19 Policy
As of 1 June 2022, all travelers 12 years and above can enter Malawi with either an electronically verifiable full vaccination certificate or a negative PCR test valid within 72 hours from arrival time. However, travelers that are fully vaccinated but electronically unverifiable must present a negative PCR test. Travelers below 12 can enter Malawi relative to the accompanying parents or guardians' documentation.
However, the Covid-19 protocol of Malawi may vary over time with the evolution of the pandemic. Therefore, check the latest official announcements and documents when planning your trip.
Travel Insurance
Travel insurance is not mandatory for visitors to enter Malawi. Nonetheless, it is always best to secure travel insurance to avoid inconvenience. The insurance should cover emergency medical treatment, including COVID-19, repatriation, and evacuation. Moreover, travel insurance can protect you against injury, theft, and flight cancellations. It is a comprehensive protection in case anything goes wrong with your trip.
Visa Information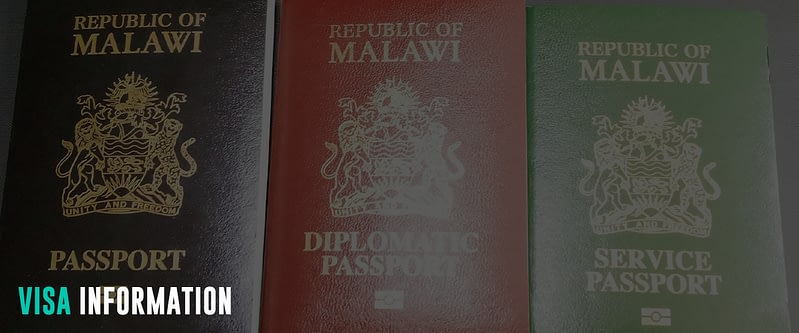 All visitors to Malawi will need a valid visa to enter the country unless they come from one of the 33 visa-exempt countries. Contrarily, nationals from 52 countries must obtain a visa from the nearest Malawi Embassy or Diplomatic Missions to enter the country. Also, other citizens can enter Malawi on a tourist visa on arrival. Check the visa checker for the specific visa that applies to each country.
Recently, Malawi introduced an e-visa system for online applications. Hence, check your country's eligibility and requirements through the visa eligibility wizard when planning a trip to Malawi.
Popular Attractions
Malawi is a small but incredibly diverse country in southeastern Africa. It offers a range of exciting tourist attractions and destinations for visitors to explore: from stunning natural wonders like Lake Malawi and Mount Mulanje to vibrant cultural sites like the Chongoni Rock Art Area and the dynamic markets of Lilongwe. Malawi has something for everyone. Whether a traveler is looking for adventure, relaxation, or an immersive cultural experience, Malawi is a hidden gem waiting to be discovered.
Liwonde National Park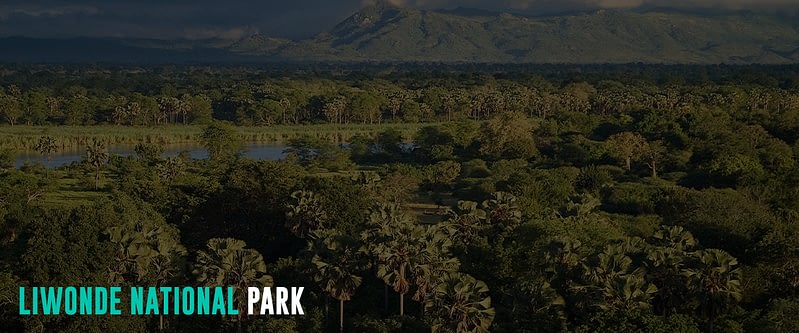 Liwonde National Park, also known as Liwonde Wildlife Reserve, is a national park and wildlife reserve in southern Malawi, just south of Lake Malawi. The park is home to various animals, including elephants, black rhinoceros, hippos, zebras, buffalo, kudu, crocodiles, antelopes, and more than 400 species of birds.
Visitors to Liwonde can experience a classic safari experience in its natural habitat. They will find hippos and crocodiles lounging on the Shire River shores, herds of elephants on the lagoons, and zebras, kudus, leopards, and lions on the floodplains. The best options to watch all the actions are from a boat safari or on a 4×4 vehicle.
Liwonde National Park has excellent lodging options, whether on an all-inclusive camp or with a self-catering safari tent. The ideal time to visit Liwonde National Park is during the dry season, from April to October. The bush is dry and open during this time, making the wildlife easier to spot.
Lake Malawi National Park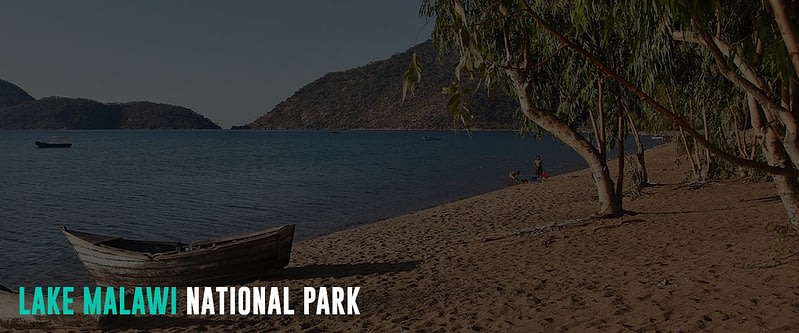 Encompassing the sandy beaches and granite islands of Cape Maclear is Lake Malawi National Park, a UNESCO World Heritage Site. Lake Malawi is the third-largest lake in Africa and one of Malawi's most popular tourist destinations. In its deep, clear waters and mountain backdrop, the national park is home to hundreds of fish species, nearly all endemic. Moreover, Lake Malawi National Park is famous for its sandy beaches and diverse marine life, making it an excellent spot for swimming, snorkeling, kayaking, and diving. Surrounding the park are eco-lodges and traditional fishing villages with various facilities for tourists and travelers.
Majete Wildlife Reserve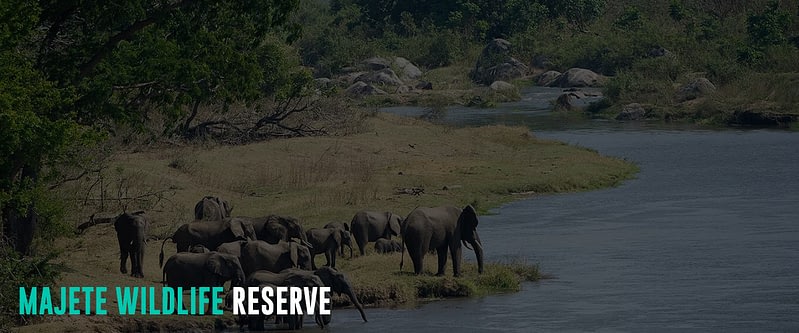 Majete Wildlife Reserve is a nature reserve in the lower Shire River in southwestern Malawi. The nature reserve features savanna and woodland ecosystems, including riparian forests. It is the first Big Five game reserve in Malawi, where visitors will find lions, leopards, black rhinoceros, African bush elephants, and African buffalo. It is also famous for its large populations of other wildlife, such as hippos, antelopes, hyenas, zebras, and many others.
Also, the park management offers guests various activities such as boat excursions on the Shire River, bush/bird walks, community guides and visits, and cultural dance performances.
The reserve is accessible through Mkulumadzi Rd, which runs parallel to the Shire River, and Namitsempha Rd, heading west from the entrance. A map of the Majete Wildlife Reserve is available at the gate. Travelers can also explore the nearby grand Kapichira Falls along Mkulumadzi Rd, just past the reserve gate. Further on is Mvuu Hide, from where visitors can watch hippos.
Lilongwe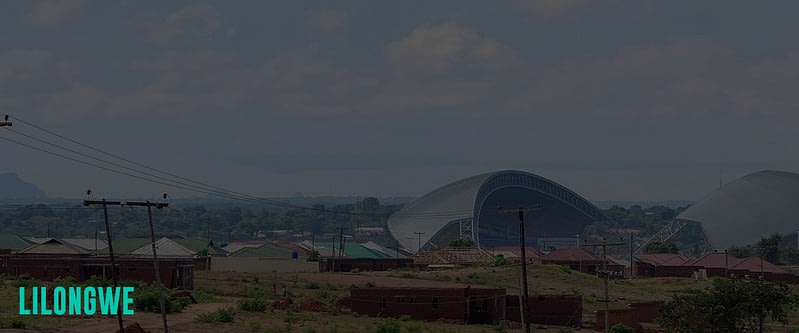 Lilongwe, the capital city of Malawi, is the primary entry point for tourists traveling by air. The town is an exciting destination for visitors who want to experience the country's culture, history, and natural beauty without going to the far countryside.
Lilongwe Wildlife Center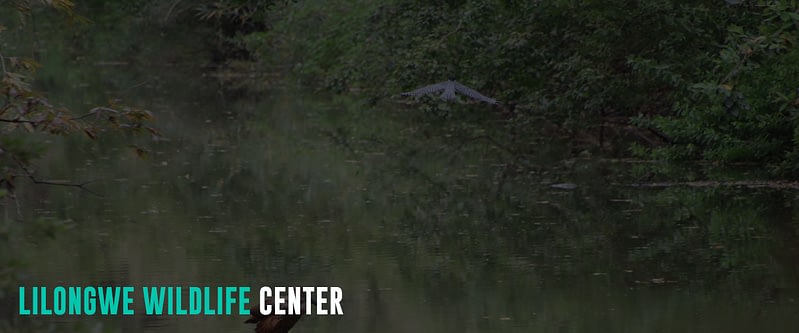 Lilongwe Wildlife Center is Malawi's only wildlife sanctuary, providing space for rescued, confiscated, orphaned, and injured wild animals. Its primary role is to rehabilitate animals, prepare them for life back in the wild, and release them back into protected areas whenever possible. Additionally, the Lilongwe Wildlife Center promotes wildlife conservation efforts in Malawi.
Visitors can enter the center at a minimal fee, which includes a one-hour tour of the enclosures. During the tour, seeing wild animals is not guaranteed. Despite that, travelers can still enjoy wandering the trails and wilderness area and learning about the center's aim for animal conservation.
Parliament Building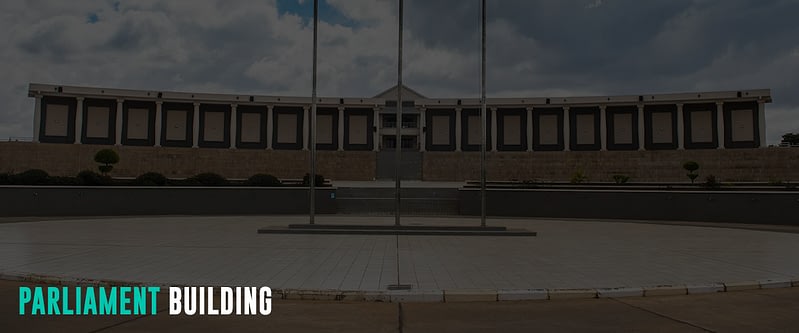 Travelers interested in Malawi's history and political system must visit the Parliament Building near Capital Hill in Lilongwe. The Parliament Building is an impressive structure that houses the legislative arm of the Malawian government. It offers free guided tours for travelers who want to learn about the country's political system and history by filling in a form at the gate two days beforehand. The tours include visiting the offices, exterior, and debating chamber (when not in use). Travelers only need to specify on the form to see the parliament proceedings.
Kamuzu Mausoleum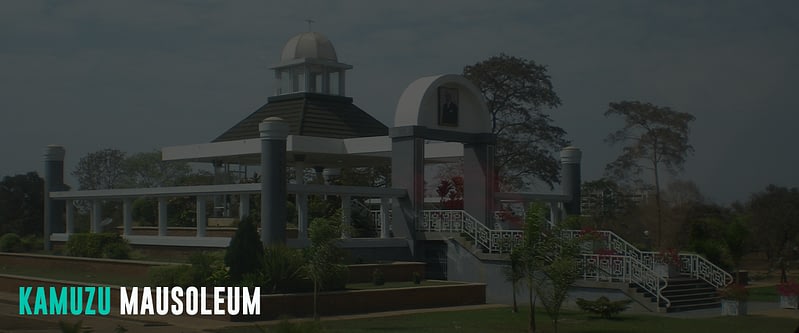 The Kamuzu Mausoleum is the final resting place of Malawi's first president (1961 to 1994), Kamuzu Banda. It is a grand monument of marble and granite that provides insights into the country's history and political development. Guides are available at the entrance for a small tip.
Mount Mulanje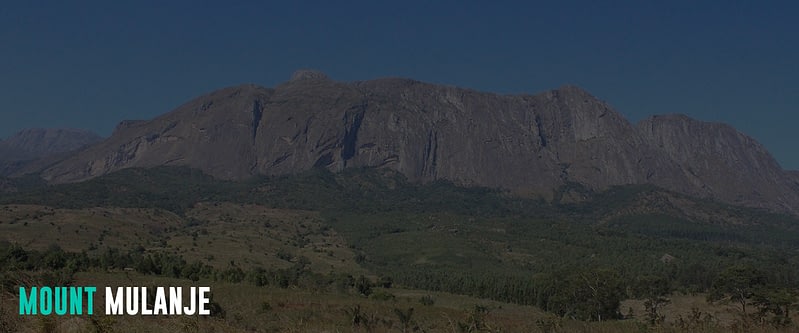 Mount Mulanje, also known as Mulanje Massif, is the highest mountain in Malawi. Its highest point, rising at 3,002 meters, is the Sapitwa Peak. Mount Mulanje is protected under Mulanje Mountain Forest Reserve and lies 65 kilometers east of Blantyre. It is a popular destination for hiking and trekking, offering stunning views of the surrounding landscape. Furthermore, Mount Mulanje is home to various plant and animal species, such as the native Mulanje cypress tree. Hundreds of bird species include the cholo alethe and white-winged apalis, a dwarf chameleon, geckos, skinks, the squeaker frog, and a rare limbless burrowing skink species that also inhabit the area.
Chongoni Rock Art Area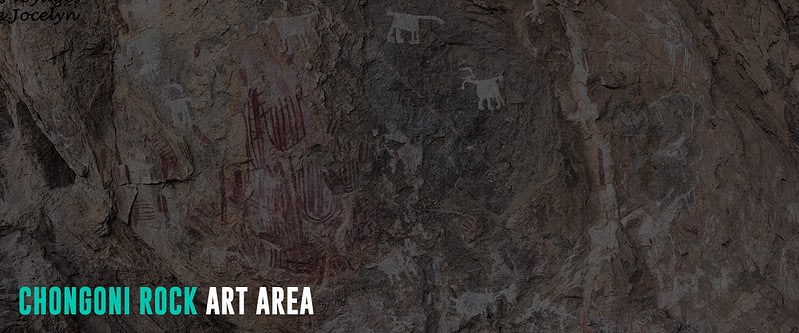 The Chongoni Rock Art Area in the Central Region of Malawi comprises 127 sites in the forested granite hills of the Malawi plateau. It features ancient rock art dating back more than 2,000 years. The rock art and paintings depict the hunter-gatherer community of BaTwa during the Stone Age period and the farming community of Chewa during the Iron Age period. Because of its cultural importance, the Chongoni Rock Art Area was inscribed as a UNESCO World Heritage Site in 2006.
Today, travelers can freely visit the open-air, under-attended art gallery of the Chongoni Rock Art Area. But it is best to hire a guide to learn more about the communities' cultural history, traditions, and rituals when exploring the sites.
Nkhotakota Wildlife Reserve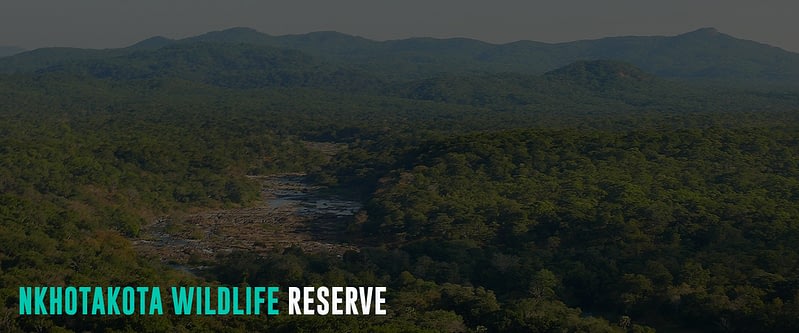 Nkhotakota Wildlife Reserve is the largest and oldest wildlife reserve in Malawi. Its hilly terrain features dambos and miombo woodlands as the dominant vegetation, which support diverse mammal and bird species. Unfortunately, the park has been vulnerable to poaching, logging, and charcoal burning. But in 2016-2017, the world's most significant wildlife translocation happened in Nkhotakota Wildlife Reserve. They transferred 500 elephants and around 2000 other animals from Liwonde National Park and Majete Wildlife Reserve to Nkhotakota.
Today, travelers can stay in one of the lodges inside the park and explore the wilderness with a guide. The best time to visit the Nkhotakota Wildlife Reserve is during the dry season from April to October, as the game is easier to spot during this period.
Kasungu National Park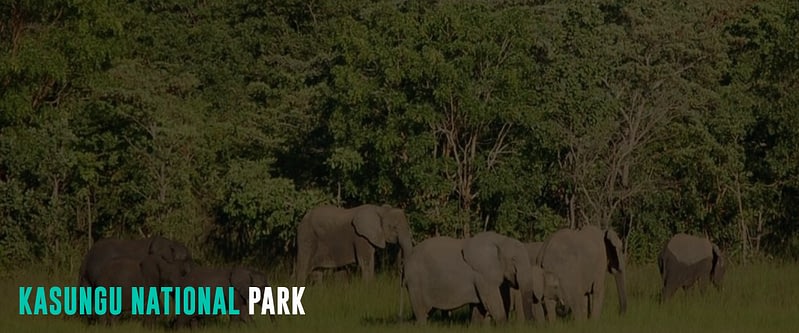 Kasungu National Park is the second-largest national park in Malawi. It is located in Malawi's central region, north of Lilongwe, and is home to various wildlife, including elephants, lions, leopards, and hyenas. The park is an excellent bird-watching location, especially during the summer months between June and September. During this period, a large variety of birds migrate to the park. Today, besides bird watching, visitors here can enjoy game drives, guided walks, and camping.
Cape Maclear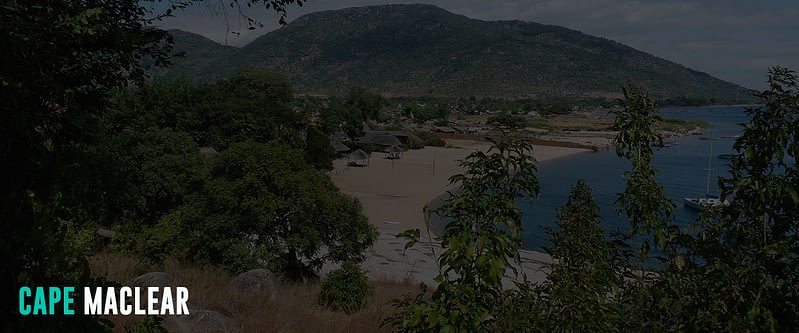 Cape Maclear, or Chembe, is a town and a popular beach destination on the southern end of Lake Malawi. It is near Lake Malawi's Domwe, Thumbwe, and Mumbo Islands. And because of its sandy beaches and crystal clear waters, Cape Maclear is a leading tourist destination and considered the busiest resort on Lake Malawi. Cape Maclear offers various water sports, including kayaking, sailing, and windsurfing. Additionally, travelers will find several bird species in Cape Maclear, including kingfisher, Dickinson's kestrels, and freckled nightjars.
Nkhata Bay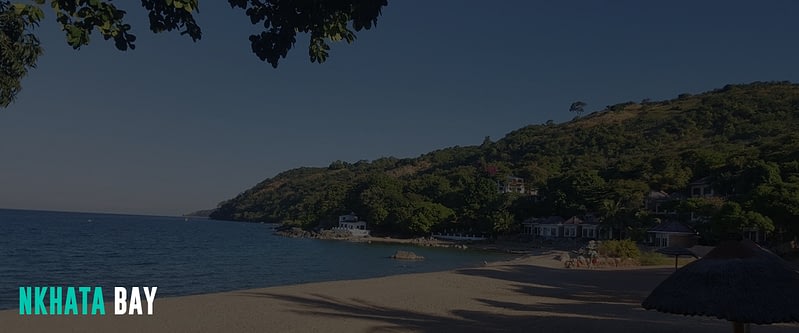 Nkhata Bay is a small town on the northern shores of Lake Malawi and is one of its main ports. The bay is famous for its stunning beaches and laid-back atmosphere. Hence, it is considered one of the busiest resorts on Lake Malawi. A must-see and do for travelers here include diving, canoeing, birding, nature walks and biking around the villages.
Primary Spoken Language(s)
English is the official language in Malawi, but the national language is Chichewa, spoken by 41% of the population. Additionally, with its diverse population, other significant languages are prevalent in the country, including Yao, Tumbuka, and Tonga.
While English is the medium of instruction in private elementary schools, public school students receive education in the Chichewan language.
Safety Concerns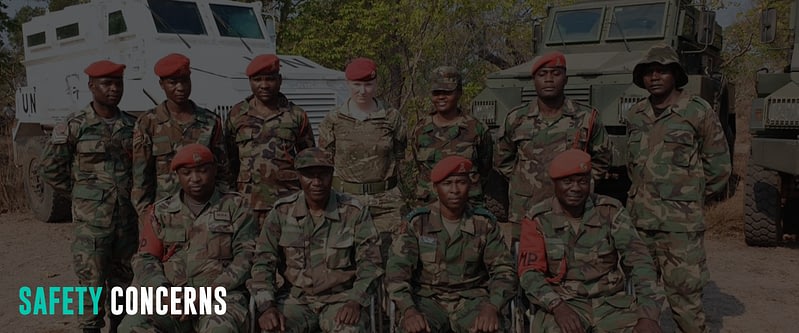 Malawi is considered a safe country for travelers, ranking 66th out of 163 countries on the 2022 Global Peace Index, and has a Level 2 Travel Advisory from the US Department of State. However, travelers in Malawi should take the usual precautions when exploring the country.
The main concern for travelers in Malawi is opportunistic street crime, particularly in Blantyre, Lilongwe, and Mzuzu, as well as lakeside tourist destinations. It includes theft, snatching, armed carjackings, and burglaries. The risk of exposure to criminal activity increases significantly after dark. Therefore, visitors must refrain from flaunting large sums of money or expensive gadgets and always keep a hold of their bags and belongings, especially when in the urban center. Do not bring valuables and leave jewelry at home.
When hiring a car, refrain from driving after dark. Street and road lights are less, making it hazardous to travel at night. Also, some roads might have potholes and sleeping animals.
Nature Hazard
Malawi is in a seismically active region and experiences relatively frequent low to moderate-intensity earthquakes. While rare, stronger earthquakes above magnitude six occasionally occur and have the potential to cause widespread damage.
Also, flooding during the rainy season from November to April is common, especially in low-lying communities. It can cause significant disruption to overland travel in some areas of the country and displace thousands of population in the affected areas.
Health
Malawi has one of the world's highest HIV/AIDS infection rates and is a significant public health concern. Also, mosquito-borne disease such as malaria is widespread. Hence, prophylaxis is highly recommended for all travelers.
Another health concern for travelers traveling to Malawi is water and food-borne illnesses. Generally, tap water in the country is not potable, which causes gastric intestinal infections and cholera. Therefore, travelers are advised to drink bottled or boiled water.
Lastly, immunization against polio, tetanus, typhoid, and hepatitis A is recommended when planning a trip to Malawi. In addition, travelers who plan to enter a yellow fever zone must include the yellow fever vaccine.
Budget Considerations
Malawi, the Warm Heart of Africa, is one of the least expensive countries for travel in the southern part of Africa. With careful planning, it is easy for travelers to keep their budget in check while experiencing the country's spectacular scenery and attractions.
Accommodation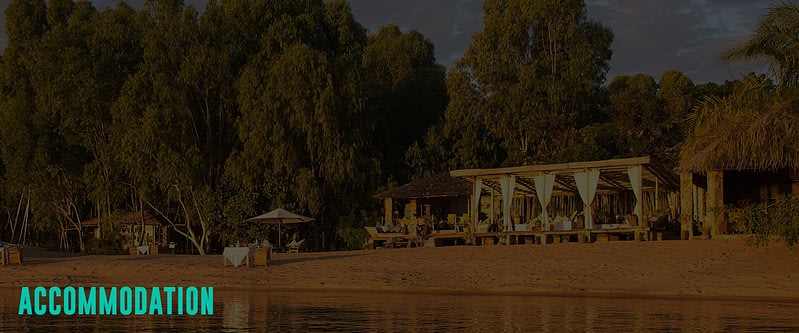 Most cities, parks, and communities around the lake shore in Malawi have lodges and hostels. Dorm beds are available for around $10 per night, while private rooms cost $25, including complimentary breakfast. Travelers can also get a plot for a tent at $1 and a few more dollars for a tent rental. Other options in Lilongwe and Blantyre are Airbnb rentals, where visitors get an entire apartment at $80 per night. Moreover, Malawi has many beautiful wilderness lodges, but rates run several hundred dollars per person.
Food
Travelers to Malawi usually spend $4 to $8 for a local fish and chips meal. Another best option is going to Indian restaurants, where travelers can get a meal for around $3 to $5. However, expect to pay $15 to $20 for dinners in a fancy restaurant.
Attractions and Transportation
The cost of attractions and activities in Malawi is either free or inexpensive. For example, the late Stone Age and Iron Age paintings at Chongoni Rock Art Area remain open, and viewing of the art gallery is available to anyone willing to make an effort to visit. Travelers can go there alone or hire a local guide at $10 per day. Safari tours and mountain hikes are also available, with rates varying relative to the comfort and services offered.
Public transportation in Malawi costs as low as $0.60 for the public bus and around $2 for short-trip taxi rides. However, when exploring national parks and the countryside, expect to pay at least $75 daily for an off-road vehicle rental or $40 for a motorbike.
Average Two Week Cost
Backpackers in Malawi can live with a $40 daily budget or $560 for two weeks. The budget covers the costs of a hostel dorm bed, dining in affordable restaurants, taking public transportation, and visiting free attractions and activities.
On the other hand, mid-range travelers spend $100 daily or $1400 for two weeks. It includes private rooms in lodges, occasional fine dining, taking a taxi or renting a motorbike, visiting more attractions, and doing some paid activities.
Lastly, travelers can enjoy luxury in Malawi from $300 per day or $4200 for two weeks. It includes staying in hotels and wilderness lodges, some fine dining, hiring an off-road car with a driver, taking domestic flights, and availing of all the paid safari tours and activities they want. So for them, the sky is the limit for travel.
Customs And Import Restrictions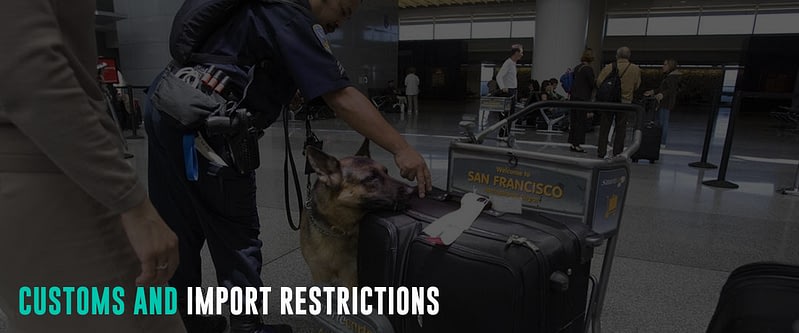 Travelers to Malawi can bring personal goods and customs allowance as follows:
1 liter of alcoholic beverages
200 cigarettes or 50 cigars, or 250g of tobacco
A reasonable quantity of perfume and personal items for own use
There is no limit on the amount of foreign currency a visitor can bring to Malawi. However, money exceeding $5,000 or equivalent must be declared upon entry using the Malawi Revenue Authority Customs Declaration Form 47. Also, permits are necessary when importing the following products:
Clothing and uniforms designed for the military, naval, air force, or police use
Agricultural, food, poultry, and meat products may be subject to inspection and may require permits for entry.
Medicines and other pharmaceutical products
On the other hand, Malawi Revenue Authority Customs and Excise Division restricts or prohibits the entry of the following goods and items:
Raw gold
Narcotics and illegal drugs
Radioactive substances, weapons, firearms, and ammunition
Pornographic materials and obscene and subversive literature
Counterfeit goods
Game traps and mist nets for the capture of animals and wild birds
Endangered wildlife species and their by-products
Live animals and meats
Visit the Malawi Revenue Authority Customs and Excise portal for the country's complete customs and import restrictions list.
Climate Considerations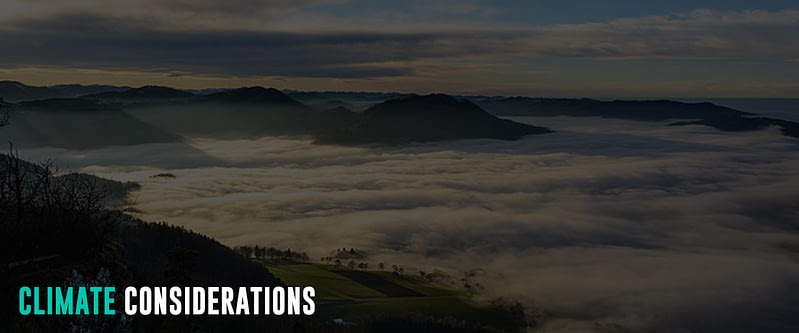 Malawi's climate varies relative to its geography and altitude. But generally, it is hot in the low-lying areas in the south, while the northern highlands has a temperate climate. November to April is a warm and wet season, with equatorial rains and thunderstorms. Also, January and February have high humidity from 50-87%, and late March is when the storms are at their peak severity. From May to August, the cool and dry seasons dominate the country. The average temperature varies between 17 and 27 °C and drops between 4 and 10 °C. In some areas, particularly the highlands, frost may occur between June and July. A hot, dry, and humid season lasts from September to October, with average temperatures between 25 and 37 °C.
Primary Transportation Options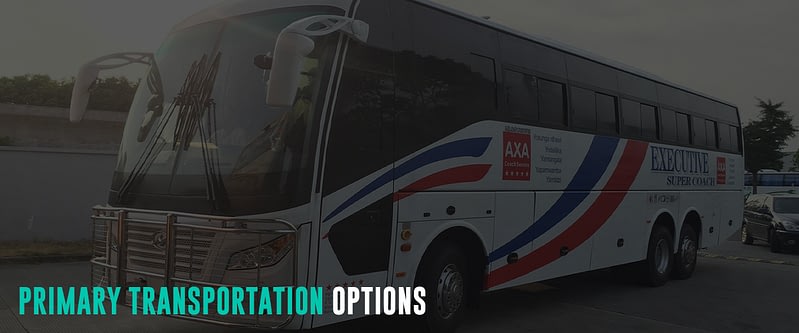 Malawi has a limited transport network system. But still, getting around Malawi is more accessible than in other African countries, where visitors can travel by air, water, rail, and road transport. It is also worth noting that 45% of the country's roads are paved and in reasonable condition, and cars are generally roadworthy by African standards.
Air
Malawi now has 39 airports, with Lilongwe International Airport and Chileka International Airport as the primary and secondary aviation hubs. The country's flag carrier, Malawian Airlines Limited, has regular daily flights between Lilongwe and Blantyre, as well as with the neighboring countries. There are also air charter companies that link most of the tourist destinations to the main towns, including Bush & Lake Aviation.
Ferry
Travelers can utilize water transport on Lake Malawi to visit attractions and destinations along the lake. The famous MV Illala, the main water transport, connects the islands of Likoma and Chizumulu once a week. They operate between Monkey Bay in the south and Chilumba in the north. Another ferry that runs on the same route is MV Mtendere. Visitors can also arrange and charter boats through tour operators or accommodation facilities for private water transport.
Railway
Central East African Railways operates the rail transport network in Malawi, which covers a 797-kilometer rail line that connects Mchinji in the west via Lilongwe to Blantyre and Makhanga in the south. However, trains in Malawi are in poor condition and overcrowded. So, it is not recommended for travelers to get around the country.
Car Rental
Most car rental companies and local tour and safari operators are in Lilongwe and Blantyre, with airport desks. When hiring a car, travelers can have it delivered and collected from anywhere. Moreover, travelers can choose among many vehicles to rent that suit their budget, needs, and desired destination. For example, motorbikes cost $40 daily, $75 for a mini 4×4, medium SUVs $95, a large off-road vehicle $145, and buses $160. SS Rent A Car is a reliable, well-priced, and oldest company.
Car hires in Malawi are not limited to motorized vehicles. Travelers can also rent bicycles in some areas, particularly around Lake Malawi. It is one of the best ways to explore the area at a slow pace.
Malawi is a good country for self-drive due to the relatively short distances between places of interest and reasonably good road conditions by African standards. However, consider hiring an experienced driver when exploring remote areas like national parks. Note that driving is on the left, and expect potholes on the road, people, and animals.
Taxis
Travelers in Malawi can find plenty of taxis in the main cities, with reasonably low fares by international standards. For instance, in the capital city of Lilongwe, taxi fares for short trips range between $0.60 and $2. However, longer trips to nearby suburbs or towns could cost over $6.
Some reputable taxi companies are Yellow Top Cab, Joy Taxi Service, and Peace Taxi Services.
Bus
Malawi has a good network of public buses throughout the country. In addition, mini-buses, locally called Motola, offer local journeys. The fares are super cheap. However, passengers often wait for hours for the bus to fill. Not only that, but Motola is always overcrowded, and travelers don't have the chance to enjoy the scenery.
On the other hand, more prominent coaches such as Axa and SoSoSo ply the longer distance routes. It is one of the best options for getting a panoramic countryside view.
Start Trip Planning
Travel-Wise is made from the ground up to help people travel more, break down the barriers that make it tough to get going, and start your journey as painlessly as possible. Bookmark our other Country Guides to help kick-start your research for future travels. We also offer templated itineraries from our staff and community that help serve as a building block for your trip plans. Alternatively, we also utilize AI to offer a way to generate itinerary ideas. This saves much time just getting you up and running with a template. From there, you can use the trip planner to create your customized itinerary, invite friends and family for collaboration, find others from Travel-Wise to join the trip, book and track important information, journal, and share your experiences at the end or along the way!