This travel wiki page of Oman will help guide travelers with quick and relevant information to consider when planning and visiting the country. It is difficult to find all the relevant information you need on Oman culture, safety, travel restrictions, and things to do, so we summarize it all here. If anything is stale or outdated, please let us know! Let's dive in and explore more high-level information as an Oman trip planner.
Last updated March 14th of 2023.
National Information & Culture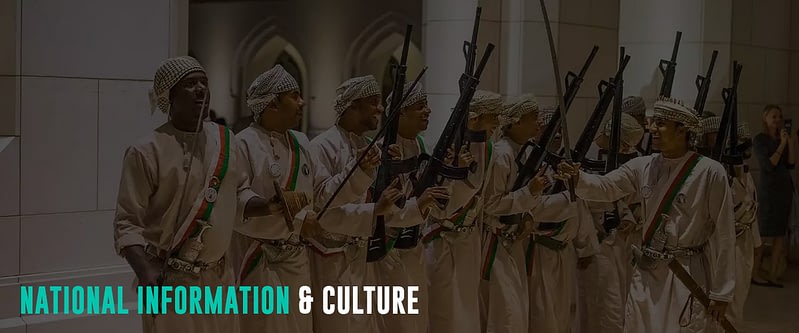 Oman, officially the Sultanate of Oman, is an Arab country in Western Asia. Oman shares land borders with Saudi Arabia, the United Arab Emirates, and Yemen and maritime borders with Iran and Pakistan. The country's capital and largest city is Muscat, while the official currency is Omani Rial (OMR).
Oman is categorized as a high-income economy with substantial oil deposits. Also, some of its economies engage in tourism, and agriculture produces exports such as dates. And as of 2022, it ranks as the 64th most peaceful country in the world, according to the Global Peace Index.
The majority of the population in Oman is Islam. Hence, respecting and following cultural norms when visiting and exploring the country is essential. It includes dressing modestly, especially during the holy month of Ramadan. Regardless of gender, wearing skimpy and revealing outfits in public is rude. However, women do not necessarily need to cover their heads, except entering a mosque.
Avoid taking photos of government buildings and airports, and do not take pictures of locals in Oman without their permission. Also, be reminded that flying recreational drones are illegal in Oman. Lastly, avoid public displays of affection when in Oman.
Visit Oman's Ministry of Heritage and Tourism Website of Oman for more tips and information when planning your trip.
Special Travel Considerations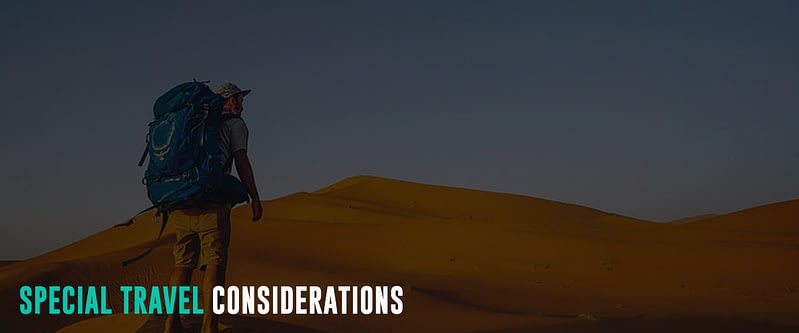 Each country and destination has rules and regulations that every traveler must consider. Hence, check the following considerations for hassle-free travel to Oman.
Covid-19 Policy
As of May 22, 2022, all Covid-19 restrictions to Oman were lifted. Hence, travelers do not need to present proof of Covid-19 vaccinations or negative test results when entering the country.
However, the Covid-19 protocol of Oman may vary over time with the evolution of the pandemic. Therefore, check the latest official announcements and requirements when planning your trip.
Travel Insurance
Travel and health insurance are mandatory for visitors to enter Oman. The insurance should cover emergency medical treatment, including COVID-19, repatriation, and evacuation. Moreover, travel insurance can protect you against the inconvenience of injury, theft, and flight cancellations. It is a comprehensive protection in case anything goes wrong with your trip.
Visa Information
Citizens of Gulf Cooperation Council (GCC) countries do not require visas to enter Oman. Additionally, nationals of 103 countries are visa exempt for stays up to 14 days when entering Oman. The exemption is subject to specific requirements such as confirmed hotel booking, health insurance, and a return or onward ticket.
Meanwhile, passport holders of countries not on the list must obtain a specific visa from Royal Oman Police (ROP) portal before entering Oman. Visitors can also check their visa eligibility if they qualify for an Oman eVisa.
Popular Attractions
Aside from its stunning natural landscapes of dunes, fjords, limestone mountains, and river valleys, Oman boasts a rich cultural heritage, traditional markets, warm and friendly people, and a vibrant society. These make Oman a must-visit for nature lovers, adventure seekers, and those who want to find tranquility in nature.
Muscat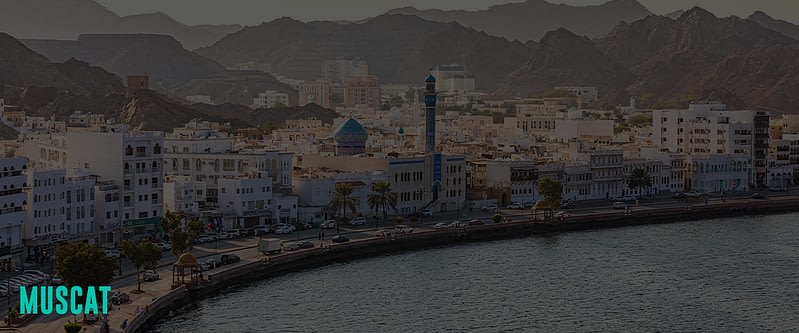 Muscat, the capital and port city of Oman, is situated on the Gulf of Oman and is encircled by desert and mountains. Additionally, the vibrant city of Muscat is the primary entry point for tourists by air. Muscat is also a delight to visit, with its long history that combines high-rise buildings and posh shopping centers that reflect traditions and clifftop attractions. Several points of interest for travelers include the Sultan's Palace, the National Museum, and the scenic waterfront of Muttrah Corniche.
Sultan Qaboos Grand Mosque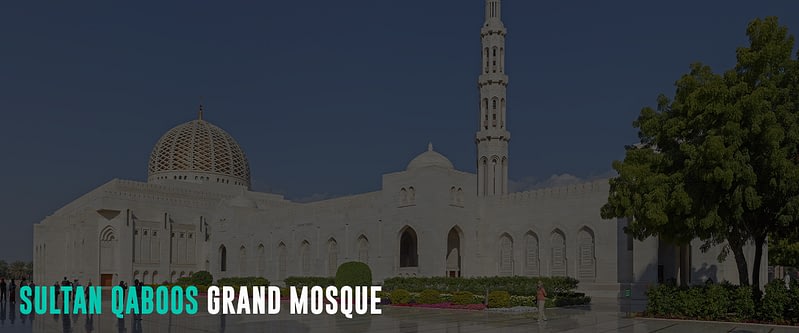 The Sultan Qaboos Grand Mosque in Muscat is Oman's largest mosque and one of the world's largest, with up to 20,000 worshippers. The mosque's chief visual features from the exterior are its five minarets. While inside, visitors will find its embellished dome, arched walkways, colorful mosaic tiles, 70×60 meters carpet, and 14 meters Swarovski-crystal-studded chandelier, an impressive example of modern Islamic architecture.
Muttrah Souq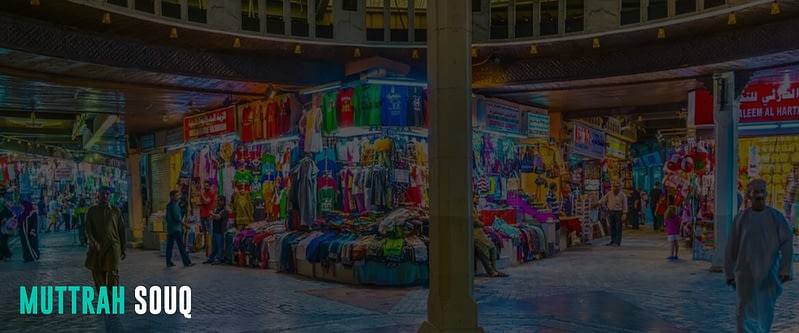 Muttrah Souq in Muscat is one of the world's oldest and most traditional Arab markets. It is a great place to shop for souvenirs, antiques, spices, local handicrafts, and oud (perfume made from agarwood). Moreover, it is a bustling and colorful place, with narrow alleyways and a vibrant atmosphere.
Royal Opera House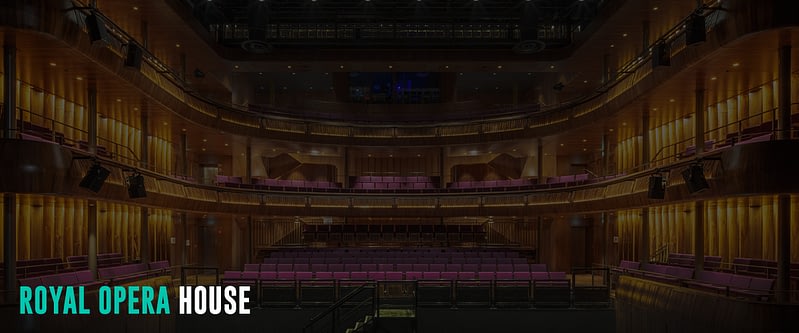 Visitors taking a city tour of Muscat must not miss visiting and exploring the Royal Opera House, Oman's premier musical arts and culture venue. The Royal Opera House reflects contemporary Omani architecture and can accommodate 1,100 people. The opera house complex comprises a concert theatre, auditorium, art center, landscaped gardens, cultural market, and luxury restaurants.
Bahla Fort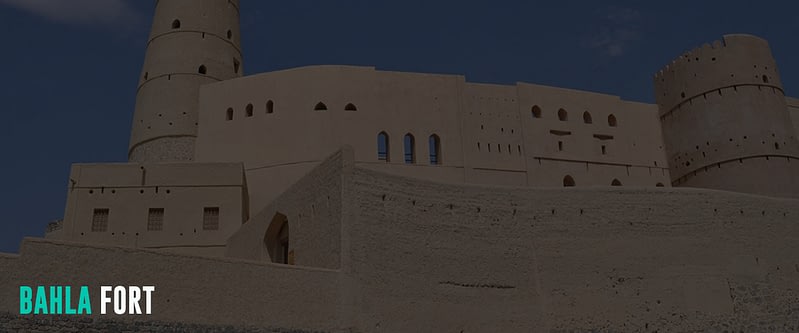 The UNESCO World Heritage Site of the Bahla Fort is one of four historic fortresses at the foot of the Jebel Akhdar highlands in Oman. Dating back between the 12th and 15th centuries, the Bahla Fort complex comprises three main parts: Al-Qasabah (oldest), Bait al-Hadith (1624-1743), and Bait Al-Jabal (18th century). Furthermore, Bahla Fort has impressive watchtowers, a citadel oasis adjacent to the fort, and an ancient wall spanning 13 kilometers, part of which still stands. Most of the oasis is in ruins, but the structure and some houses still stand.
Nizwa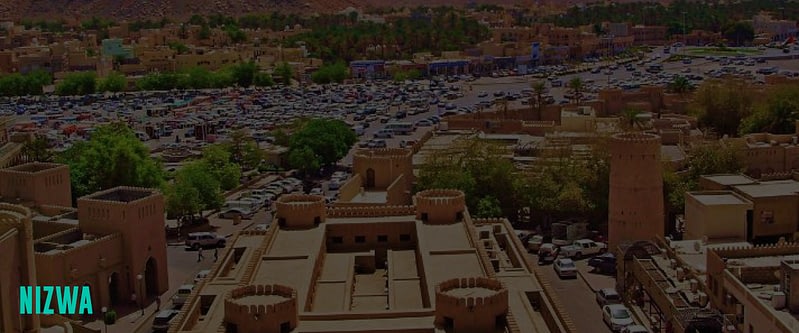 Nizwa is the former capital of Oman in the 6th and 7th centuries. The city has a strong religious and cultural heritage and is surrounded by the Hajar Mountains.
Visitors will find Nizwa Fort, a 17th-century fortress that is one of Oman's most impressive historical landmarks, with its towering walls and intricate architecture. The fort has a museum where travelers will learn about the town's history and cultural heritage. In addition, Nizwa Fort features round watchtowers and high walls, which protect the city from invaders over the Sultanate's history and are a significant tourist sight.
Visitors must visit the nearby Nizwa Souq and shop for silver jewelry, delal (traditional coffee pots), saffron, dates, and spices. Also, Falaj Daris Park is only a 10-minute drive away. The park houses one of the biggest irrigation channels in Oman and one of six such channels collectively listed as a UNESCO World Heritage Site.
Wahiba Sands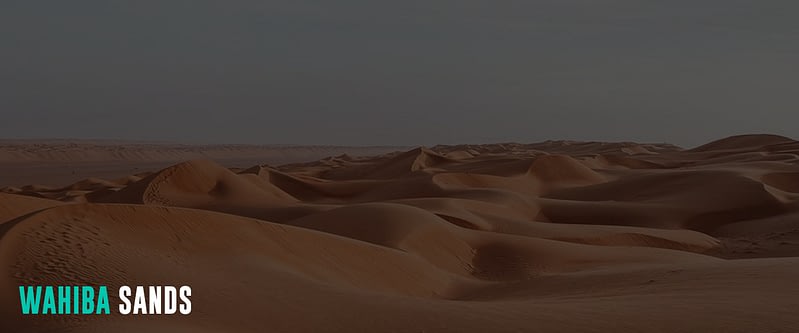 Wahiba Sands, also known as Sharqiya Sands, is a vast desert region in the center of Oman. It is a popular tourist destination known for its towering dunes, stunning sunsets, and opportunities for camel riding, dune bashing, and camping. The region is home to the Bedouin people and offers visitors a chance to experience the authentic, traditional, and nomadic way of life. The city of Ibra is the primary gateway to the Wahiba Sands, and many guided tours begin there. The area is also home to many camps offering varying levels of luxury and amenities, where visitors can experience the quietness of the desert, partake in Bedouin traditions, feast on traditional dishes, and stargaze in one of the most pristine landscapes in the region. A visit to the Wahiba Sands is a must-do for anyone visiting Oman.
Musandam Peninsula
The Musandam Peninsula, in the northernmost part of Oman and separated from the rest of the country by the United Arab Emirates, is a remote and rugged region known for its dramatic fjords, crystal-clear waters, and abundant marine life. The sparsely populated area has long served as home to residents in mountain villages and coastal communities.
The Musandam Fjords offer spectacular views and abundant marine life. Highlights for visitors include exploring the coasts and peaks rising from the water, dolphin or whale watching, snorkeling, scuba diving out at sea, or simply enjoying the stunning scenery on a dhow cruise.
A boat trip on a traditional dhow is the best way to experience the Musandam Peninsula, with Khasab being a good base from which to arrange a boat tour or snorkeling trip. Moreover, visitors can join or take a mountain safari by 4WD to Jebel Harim. Other villages, wadis, and fjord-like inlets, such as Khor Najd, are also ready to be explored. The Musandam Peninsula is considered one of the best places to visit in Oman for nature lovers.
Jebel Akhdar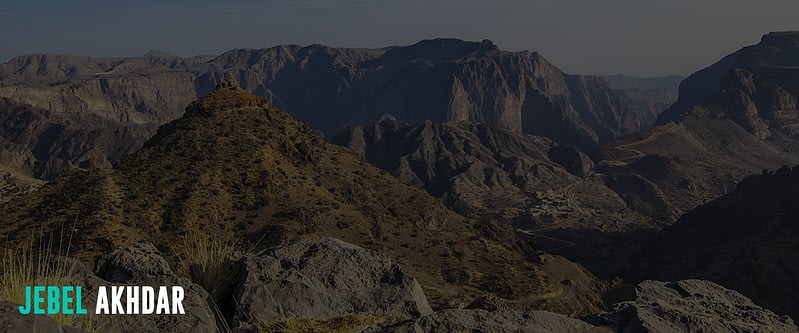 Jebel Akhdar or Jabal Akhdar is a mountain range in Oman known as the "Green Mountain" due to its cool temperatures and agricultural growth. The mountain range contains the highest point in Oman and offers several hiking trails and farming villages. It is protected with beautiful flora, fauna, fruit trees, and pink Damask roses.
Visitors can go hiking, trekking, and take guided tours to traverse the mountain face via Ferrata. The area offers breathtaking views of the Omani villages, terraced farms, and orchards of pomegranates, peaches, apples, apricots, and walnuts. And during spring, Jabal Akhdar is covered by pink Damask roses, making it one of the most beautiful places in Oman.
Jebel Shams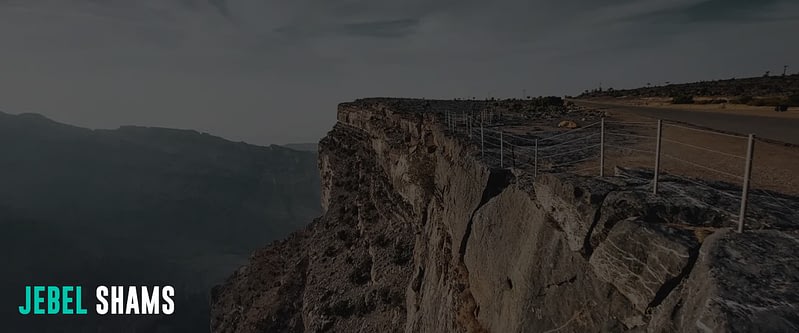 Jabal Shams or Jebel Shams in northeastern Oman is the country's highest mountain at 3009 meters in the Al Hajar mountain range. Due to its high peak, Jabal Shams is the first place to receive sunrise in Oman. In summer, the temperature is around 20 °C and drops below 0 °C in winter. Jabal Shams is also home to the Al Nakhur Canyon, the Grand Canyon of Arabia. Furthermore, the mountain offers excellent hiking trails through the canyons of Wadi Ghul and Wadi Nakhr, including the five-hour hike on an old donkey trail of the Balcony Walk. Guided hikes to the summit of Jebel Shams are also available for adventure travelers.
Wadi Shab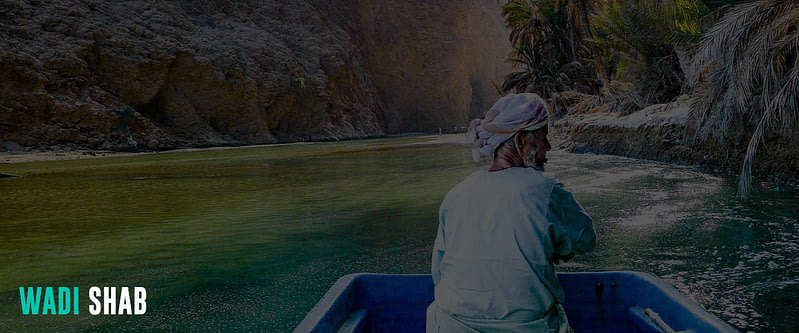 Wadi Shab is a popular tourist destination in Oman known for its natural beauty and outdoor activities. Located about 90 minutes southeast of Muscat, a visit to Wadi Shab makes a great day-trip destination for travelers. Wadi Shab is home to stunning crystal-clear blue water pools, a secret waterfall inside a cave, dramatic rock formations, and lush vegetation.
Visitors must hike for around 45 minutes to access the wadi on a rocky and challenging path. However, the hike is worth it as it takes them through scenic landscapes and ends at a beautiful waterfall in a hidden cave. Highlights for visitors include the opportunity to swim in turquoise pools of varying depths, jump off the cliffs, or swing on ropes into the pools.
Small boats are also available for hire, taking travelers to the end of the wadi to relax on the beach and enjoy the scenery.
Primary Spoken Language(s)
Arabic is Oman's official language. However, English is also widely used in business communities and is taught at schools. Furthermore, almost all signs and writings appear in Arabic and English, especially at tourist destinations.
Safety Concerns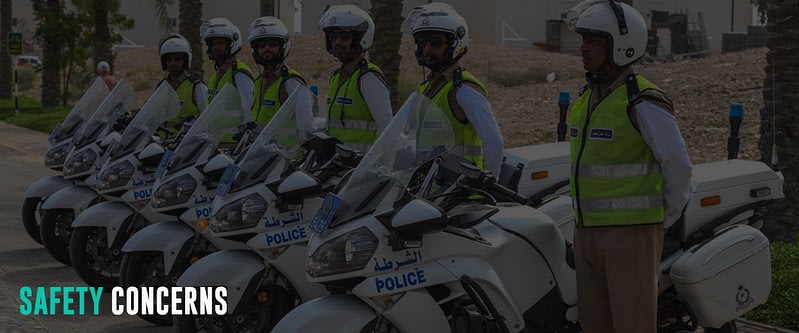 Oman is a safe tourist country, ranking 64th out of 163 countries on the 2022 Global Peace Index. Also, Oman has a Level 2 Travel Advisory from the US Department of State. However, just like when visiting anywhere, travelers in Oman should take the basic safety precautions a foreigner must do when exploring a new country.
Although crime rates are low in Oman, pickpockets can still happen in busy markets and crowded areas. So, leave valuables in the hotel safe and do not bring large amounts of cash.
Oman has a high rate of traffic accidents, especially during the holiday season and Ramadan. In addition, camels often walk straight on the road, even when there are approaching vehicles. Hence, travelers should exercise caution while driving, wear seat belts, and avoid traveling at night.
The main risk in Oman is dehydration and heat stroke during summer. Hence, drink plenty of water and avoid long periods in the heat. Also, sand and dust storms can occur during the dry months from October to May. Furthermore, flooding and cyclones can happen during the monsoon season from June to September. Therefore, travelers should be aware of weather forecasts and take appropriate precautions.
In case of emergencies, dial the national hotline number 968 or 9999 for police, and follow the advice of local officials.
Local Laws and Regulations
Oman is an Islam country, and it is essential to adhere to the local laws, traditions, and religions to avoid inconvenience and penalties. For example, visitors must know that drinking alcohol publicly is a legal offense. Likewise, importing and using e-cigarettes is illegal in Oman. Also, it is forbidden for Muslims and non-Muslims to eat, drink, or smoke in public daylight hours during the holy month of Ramadan.
Dress modestly in public areas, covering the tops of arms and legs. Avoid wearing shorts, sleeveless shirts, and revealing clothing. Penalties and imprisonment apply to violations of Oman's public decency laws.
Travelers must also know that wearing military or similar clothing and accessories in Oman is illegal. Carrying drugs are also prohibited, with a maximum death penalty for the offenders. Furthermore, same-sex relationships, sex outside marriage, and pornography are unlawful. Hotels may refuse accommodation to unmarried couples.
Lastly, Oman has strict laws on public speech, including on social media. Do not disrespect Islam.
Budget Considerations
Unknowingly, people may think that Oman is an expensive place to visit because of its proximity to the luxury destinations of Dubai and Abu Dhabi. But with careful planning, travelers can explore Oman's vibrant culture and stunning destinations on a budget.
Accommodation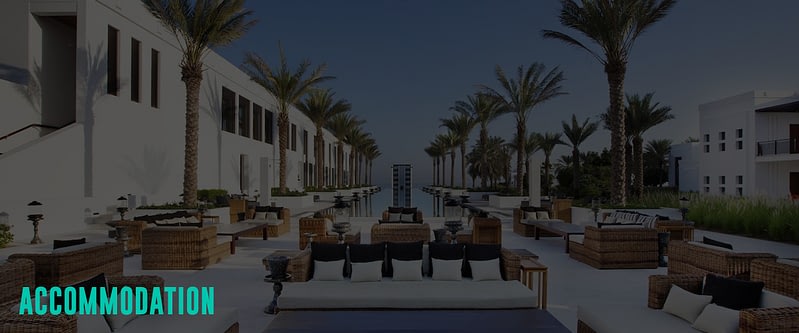 Most campsites in Oman are free, and dormitories are uncommon. Depending on the location and travel season, travelers can get a room in a two-star hotel for as low as $32. Meanwhile, an average three-star hotel costs $50, while a five-star hotel starts at $95.
Food
Generally, food prices in Oman are affordable, and travelers can eat well on a budget. For example, Shawarma and falafel cost around $1.3 -2, while a local restaurant meal costs $3-5. Travelers can also dine in fast food or Asian restaurants for about $2-6 per meal. Also, plenty of restaurants in Oman offer fine dining at around $25 for a three-course meal in a mid-range restaurant and about $50 for a high-end one.
Attractions and Transportation
Attractions in Oman are free, while those requiring admission do not exceed $5. For example, the entrance fees for Nahkal Fort and Bahla Fort are only around $1.30. Travelers who do not want to plan their trip on their own can avail of the various guided tours in the country.
On the other hand, public transportation in Oman costs around $0.50 for buses, while taxis can be pricey as most are not metered, and destinations are pretty distant. Hence, travelers should hire a car for as low as $26 for sedans and as high as $250 for FWD when exploring destinations outside the cities.
Average Two Week Cost
Budget travelers can live with a $60 daily budget or $840 for two weeks. The budget covers the costs of staying in a budget hotel and free campsites, dining in local diners and Asian restaurants, taking public transportation in the cities and sedan rental for distant destinations, and visiting free attractions and activities.
On the other hand, mid-range travelers spend at least $130 daily or $1820 for two weeks. It includes staying in a three-star hotel, taking a taxi and car rentals, dining in average restaurants, doing paid activities, and visiting more paid attractions.
Lastly, travelers can enjoy luxury in Oman from $260 per day or $3640 for two weeks. It includes staying in five-star hotels and luxury desert campsites, fine dining, hiring an off-road car with a driver, taking domestic flights, and availing of all the paid tours and activities they want. So for them, the sky is the limit for travel.
Customs And Import Restrictions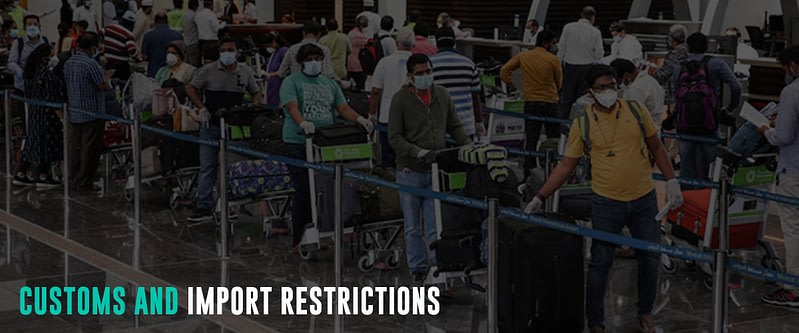 All travelers to Oman are entitled to a customs exemption for the goods they carry under the following conditions:
Gifts not exceeding 300 OMR (around $779).
Electronic goods and household appliances in non-commercial quantities
Maximum of 400 cigarettes
2 liters of wine and 48 cans of beer for non-Muslims. Muslims are not allowed.
A not frequent traveler passing through customs
Travelers bringing banknotes, precious metals, or gemstones convertible into cash exceeding 6,000 OMR (around $15,585) or equivalent must be declared upon entry through the eCustoms Services Portal. Also, some restricted goods require approvals from some ministries and other government agencies. Travelers can do this through the customs website of GDC via BAYAN System.
Visit the Royal Oman Police Directorate General of Customs portal for the country's complete customs and import restrictions list.
Climate Considerations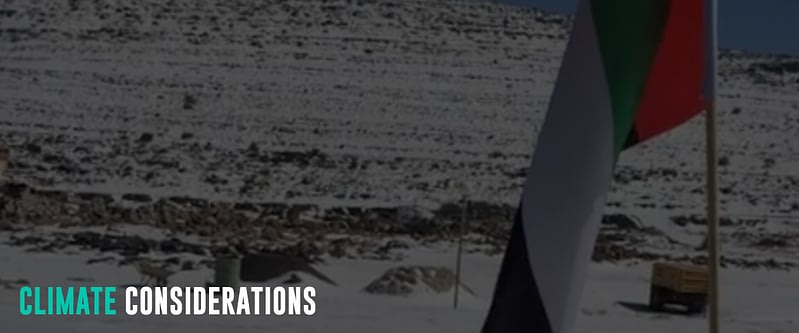 Generally, Oman has a subtropical desert climate with low annual rainfall. And like the rest of the Arabian Peninsula countries, Oman has one of the world's hottest climates. Summer temperatures frequently exceed 40 °C from April to September in Muscat and northern Oman. On the other hand, a rarity is the Al Hajar Mountain range and the Dhofar region, which experiences a moderate climate throughout the year.
The ideal time to visit Oman is during the winter, from October to March when the climate is a refreshing 25 to 30 degrees Celsius. However, temperatures drop below freezing in high-altitude areas, especially from December to January.
Primary Transportation Options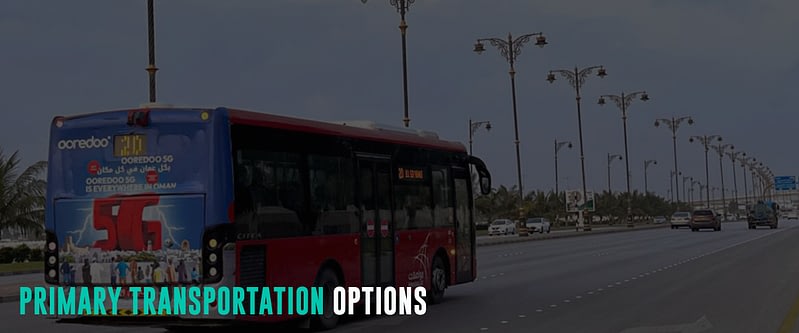 Oman's prominent location at the tip of the Arabian Peninsula makes the country easily accessible by land, sea, and air. The easily accessible transport options include local taxis and buses, domestic and international airlines, cruise liners, ferries, and cross-country bus services.
Air
Oman has four primary airports: Muscat, Salalah, Duqm, and Khasab. And while Muscat International Airport is the primary aviation hub, Oman Air is the country's national carrier. In addition to Oman Air, several other airlines operate direct flights to Odailyasis, including low-cost carrier Salam Air.
Boat
Various luxury cruise liners call ports in Oman, making sea travel famous. The Salalah Port and The Sultan Qaboos Port / Muscat accommodate cruise lines among the country's five seaports.
In addition to cruise lines, some ferries provide essential links between ports in Oman and the region. For example, the National Ferries Company (NFC) provides a high-speed, first-class service with main routes from Shannah to Masirah and Muscat to Khasab. It can transport not only passengers but also include vehicles on selected routes. Make sure to book early, especially during the peak season of Ramadan.
Overland
Oman has five land-based border crossings that serve as a gateway to the country. These gateways include Alwajajah (Dubai, UAE), Wadi Al Jizi (Abu Dhabi and Al Ain in the UAE), Hafit (Abu Dhabi (Al Ain) in the UAE), Khatmat Milaha (Sharjah, UAE), and Tibat (Ras Al Khaimah, UAE).
Buses
All major towns and cities in Oman have excellent bus networks which are safe and affordable for getting around and operating nationwide. Mwasalat, the government-owned and leading public transport service provider, offers inter-regional and inter-city travel with cheap fares for as low as $0.50. Moreover, visitors can also take advantage of bus fare promotions.
Aside from Mwasalat, there are several other transport operators in Oman. These include Moon Travel and Al-Sumri Transport, which provide long-distance bus services, especially in Muscat – Salalah trips. In addition, the Big Bus Tours are also available in Muscat, providing daily hop-on, hop-off sightseeing tours around the city.
Taxis
Although quite pricey, taxis in Oman are an efficient way to get around the country. Its distinctive white and orange color is recognizable, while the blue and white taxis operate from airports only. However, please note that not all taxis in Oman are metered. Hence, ask the driver about the fare and negotiate the price before getting in.
Car Rentals
Car rentals are the best option for travelers looking for more freedom and flexibility in exploring destinations in Oman. They can choose from several car-hire companies, both local and international. Rates range between $26-52 for sedans and $60-250 for FWD.
Start Trip Planning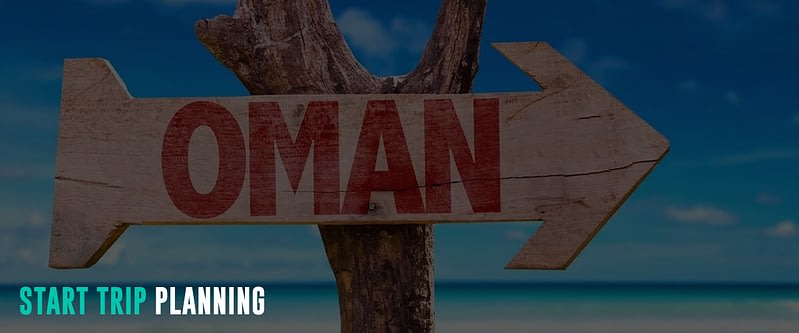 Travel-Wise is made from the ground up to help people travel more, break down the barriers that make it tough to get going, and start your journey as painlessly as possible. Bookmark our other Country Guides to help kick-start your research for future travels. We also offer templated itineraries from our staff and community that help serve as a building block for your trip plans. Alternatively, we also utilize AI to offer a way to generate itinerary ideas. This saves much time just getting you up and running with a template. From there, you can use the trip planner to create your customized itinerary, invite friends and family for collaboration, find others from Travel-Wise to join the trip, book and track important information, journal, and share your experiences at the end or along the way!