This travel wiki page of Poland will help guide travelers with quick and relevant information to consider when planning and visiting the country. It is difficult to find all the relevant information on Polish culture, safety, travel restrictions, and things to do, so we summarize it all here. If anything is stale or outdated, please let us know! Let's dive in and explore more high-level information as a Poland trip planner.
Last updated October 8th of 2023.
National Information & Culture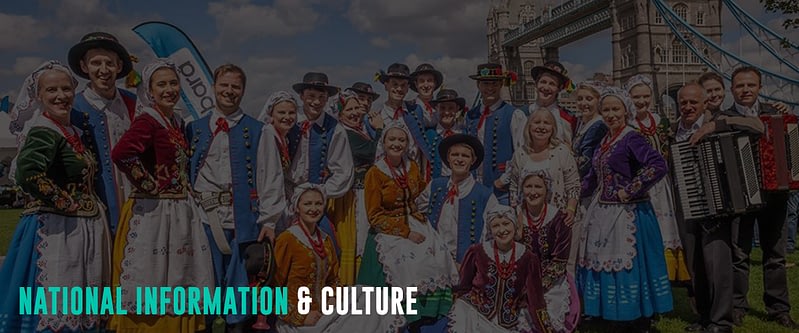 Poland, officially the Republic of Poland, is a country in Central Europe comprising 16 administrative provinces called voivodeships. It shares land borders with Germany, the Czech Republic, Slovakia, Ukraine, Belarus, Lithuania, and Russia. Warsaw is the country's capital and largest metropolis, while other major cities are Kraków, Łódź, Wrocław, and Poznań. Although part of the European Union and a Schengen state, the official currency in Poland is Zloty (PLN, zł).
Understanding local customs and manners is crucial for an enjoyable experience visiting Poland. Polish greetings involve handshakes and a kiss on each cheek three times as a common form of greeting. Kissing a woman's hand is also a polite gesture. When entering someone's home, expect to remove shoes and be offered slippers.
Visit Poland's official tourism website for more information and details when planning your trip.
Special Travel Considerations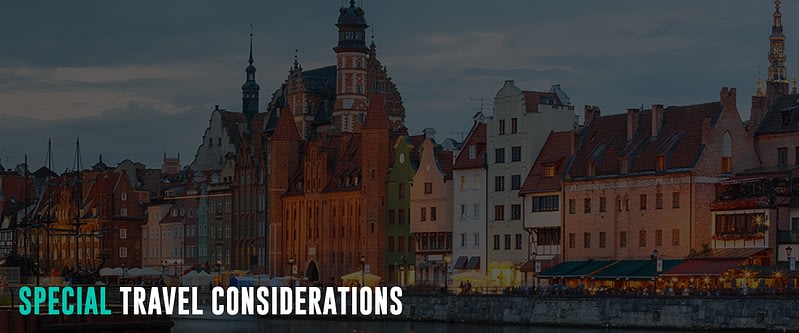 Each country and destination has rules and regulations that every traveler must consider. Hence, check the following considerations for hassle-free travel to Poland.
Covid-19 Policy
All COVID-19 travel restrictions to Poland have been lifted. It means there are no pre and post-arrival testing, vaccination certificates, and quarantine requirements for travelers to Poland. However, the Covid-19 protocol of Poland may vary over time with the evolution of the pandemic. Therefore, visit the websites of the Border Guard and the Chancellery of the Prime Minister for the details, regulations, and current restrictions governing entry into Poland.
Travel Insurance
Travel insurance is mandatory for travelers applying for a Schengen Visa to Poland. Specifically, insurance coverage has to be at least €30,000 and valid for all the Schengen States.
While travel insurance is optional for other nationals, it is strongly recommended for all visitors to Poland. Preferably, it must cover emergency medical treatment, including Covid-19, repatriation, and evacuation. Travel insurance can protect you against the inconvenience of injury, medical emergencies, theft, and flight cancellations. In addition, it is a comprehensive protection in case anything goes wrong with your trip.
Visa Information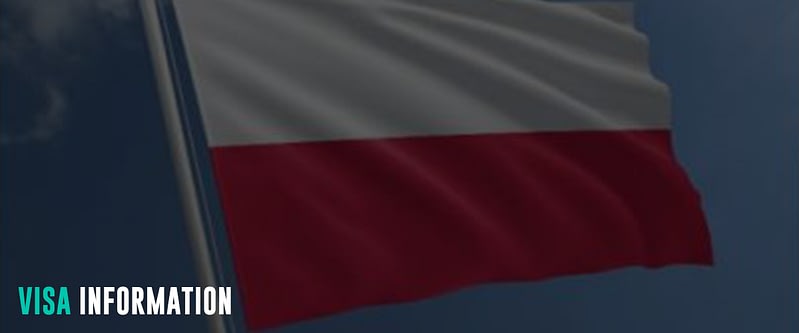 Poland is part of the European Union and the Schengen area. Hence, tourists from Europe and many other countries are visa-free for up to 90 days when entering Poland. It includes Andorra, Argentina, Australia, Austria, Belgium, Bolivia, Brazil, Brunei, Bulgaria, Canada, Chile, Costa Rica, Croatia, Cyprus, Czech Republic, Denmark, El Salvador, Estonia, Finland, France, Germany, Greece, Guatemala, Honduras, Hong Kong (SAR), Hungary, Iceland, Ireland, Israel, Italy, Japan, Latvia, Liechtenstein, Lithuania, Luxembourg, Macau (SAR), Malaysia, Malta, Mexico, Monaco, Netherlands, New Zealand, Nicaragua, Norway, Panama, Paraguay, Portugal, Romania, San Marino, Singapore, Slovakia, Slovenia, South Korea, Spain, Sweden, Switzerland, United Kingdom, United States of America, Uruguay, Vatican, and Venezuela.
Other nationals will need a tourist visa for a 90-day stay, particularly the type C Schengen visa from the nearest Polish missions and consular offices. Depending on their nationalities and the country where they intend to submit applications, travelers can also make an appointment to apply for a Polish Schengen Visa from the Ministry of Foreign Affairs of the Republic of Poland website. It will also provide the details of the application process and requirements, depending on your nationality.
Aside from the consular offices, travelers can also submit their visa applications to Polish visa application centers such as VFS Global and iVisa. Moreover, third-country nationals holding any Schengen visa can enter Poland without requiring another Polish visa.
In addition to a visa, travelers need a passport with at least six months of validity and a return or onward airline ticket. Meanwhile, visitors from most European states need a valid identity card to enter Poland.
ETIAS
The European Union will implement European Travel Information and Authorisation (ETIAS) starting in 2024. It is to boost security across the Schengen zone. ETIAS will be a mandatory requirement for visitors from visa-exempt countries.
ETIAS is a travel permit or a visa waiver program in which all visitors, regardless of age, traveling to the Schengen counties must apply individually at least 96 hours before departure. It will be a multiple-entry permit valid for three years or until the passport expires (whichever comes first) and can be used to visit all ETIAS member countries.
As of this writing, the European Travel Information and Authorisation System (ETIAS) is currently not operating and does not accept applications for travel authorizations. However, applicants can apply via an official website or app for mobile devices before ETIAS is implemented. The date travelers can apply for ETIAS will be published on this website, Europa Home Affairs. You can also find more information on the official ETIAS website of the European Union.
Popular Attractions
Poland, rich in history and diverse landscapes, boasts many captivating tourist attractions. From its historic cities with stunning architecture to its natural wonders and cultural heritage, Poland offers a blend of experiences.
Old Town Krakow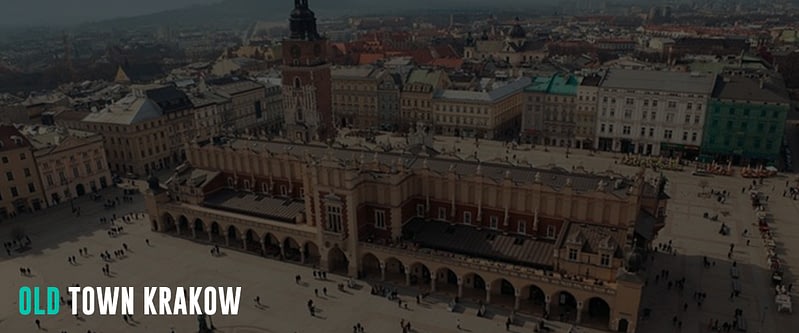 Old Town Krakow, the former capital of Poland and a UNESCO World Heritage Site enthralls tourists with its magical atmosphere and splendid architecture. The city blends with medieval cathedrals, a Renaissance castle, Baroque churches, and an Art Nouveau theatre. Beyond the architectural marvels, Krakow has a vibrant array of bars, pubs, clubs, and restaurants, particularly during warmer seasons. The city's rich Jewish heritage is preserved in the Kazimierz district, with various sites and kosher dining experiences. Architecturally, Krakow blends historical and modern structures, from the MOCAK Museum of Contemporary Art to the Małopolska Garden of Arts. The Princes Czartoryski Collection, featuring da Vinci and Rembrandt paintings, is a treasure trove for art enthusiasts. Culinary enthusiasts can indulge in local flavors, and visitors can explore the city through various themed routes, showcasing its historical and cultural richness.
Wawel Royal Castle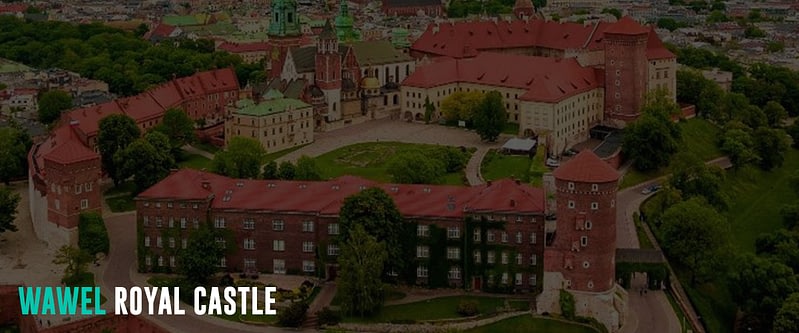 Wawel Castle, a splendid mix of medieval, Baroque, and Renaissance architecture, holds immense historical and artistic significance as one of Poland's earliest UNESCO World Heritage Sites. The castle, once the residence of King Sigismund I the Old in the 16th century, now stands as a pivotal art museum, particularly renowned for its painting collections and curatorial endeavors. The museum proudly exhibits an extensive array of artifacts, including weaponry, armor, porcelain, ceramics, textiles, prints, period furniture, and an extraordinary collection of Ottoman tents, the largest in Europe.
Nestled on Wawel Hill, the site bears archaeological remains dating back to the 4th century and showcases its prominence as a pivotal trading route crossing point. Believed to be a stronghold of the Vistulan tribal group around the 8th and 9th centuries AD, Wawel stands as a symbol of Polish identity and heritage, having been the seat of Polish rulers and a cradle of the nation's history.
Over centuries, the palace underwent various architectural transformations, evolving from Romanesque and Gothic influences to the more intricate Renaissance and Baroque styles. Today, Wawel Castle hosts five captivating exhibitions, each presenting an array of historical collections, giving visitors a glimpse into the royal life of the past. The castle is a historical site and a tribute to Poland's rich heritage and cultural significance.
Warsaw Old Town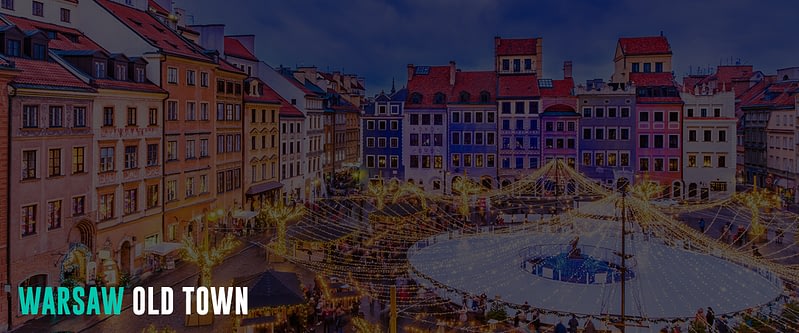 Warsaw, the capital of Poland, underwent significant post-World War II reconstruction, boasting a vibrant business downtown with skyscrapers. It blends a big city atmosphere with an East European flavor, with the iconic Palace of Culture and Science dominating the city's skyline.
A significant highlight is the captivating Old Town medieval buildings, cobblestone alleys, and colorful tenement houses. At its heart lies Rynek Starego Miasta, a bustling square surrounded by burger houses and upscale eateries. Nearby, St. John's Archcathedral from the 14th century hosts summer concerts, adding to the area's appeal. The Royal Castle, steeped in history and cultural significance, stands nearby and is a must-visit.
Listed on UNESCO World Heritage, the Old Town is rich in history and has a unique atmosphere. Exploring this area allows you to experience the legacy of Warsaw's past, with landmarks like the Royal Castle and the column of King Sigismund III Vasa.
For history buffs, the Museum of Warsaw and the Old Town Cellars Route are worth a visit. Don't miss out on the Barbican, the bell on Kanonia Street, and the panoramic view of the Vistula from Gnojna Góra. The Old Town comes alive in summer with cafe gardens and cultural festivals, while in winter, it sparkles with beautiful illuminations, adding a different charm to this historic part of Warsaw.
Lazienki Park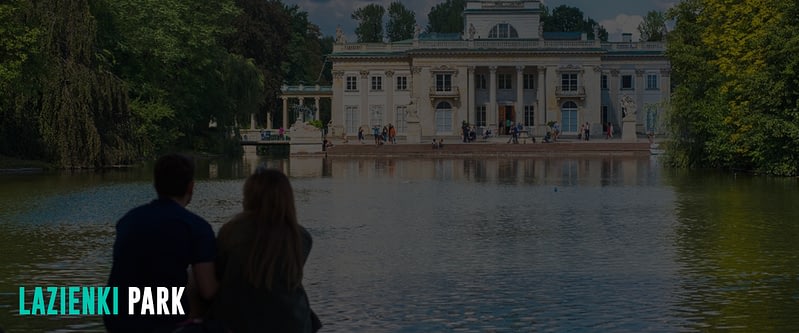 Łazienki Park, Warsaw's largest urban park at 76 hectares, is a beloved retreat for Varsovians seeking respite from city life. The park's centerpiece is the summer residence of Poland's last king, Stanisław August Poniatowski, known as the Palace on the Isle. This 18th-century palace hosts a museum exhibiting paintings from royal collections and was once the venue for King Stanisław's intellectual Thursday dinners.
Łazienki Park's historical roots trace back to a 17th-century baths park for nobility. Today, visitors can explore the Palace on the Isle and its surrounding gardens. Notable features include a Classical-theater isle stage, smaller palaces turned museums, a classicist temple dedicated to Diana, and a famous Polish composer Frederic Chopin statue. Sunday afternoons offer free piano concerts at the Chopin statue, a musical tradition in this expansive urban sanctuary.
Wieliczka Salt Mine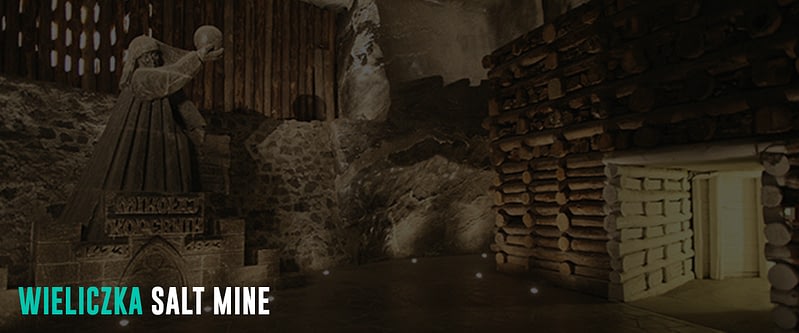 The Wieliczka Salt Mine, located near Krakow, is one of the world's oldest salt mines, in operation since the 13th century. It is renowned for its underground city, including a chapel with exceptional acoustics and numerous ancient and contemporary sculptures carved from salt. The mine, extending up to 327 meters underground, also houses chapels, corridors, and statues intricately carved from rock salt.
While historically significant, the mine transitioned into an artistic attraction after ceasing commercial operations in 1996. Visitors can explore the reopened original shafts and passageways, experience the architectural wonders, and find an underground lake that glimmers against the candlelit walls.
A highlight of the visit is the Chapel of St. Kinga, a 12-meter-high chamber crafted from salt featuring intricate chandeliers and furniture. The tour includes a visit to the Erazm Baracz Chamber, known for its incredibly salty lake reminiscent of the Dead Sea. The experience culminates with a museum offering insights into salt mining and the miners' lives.
Auschwitz-Birkenau Camps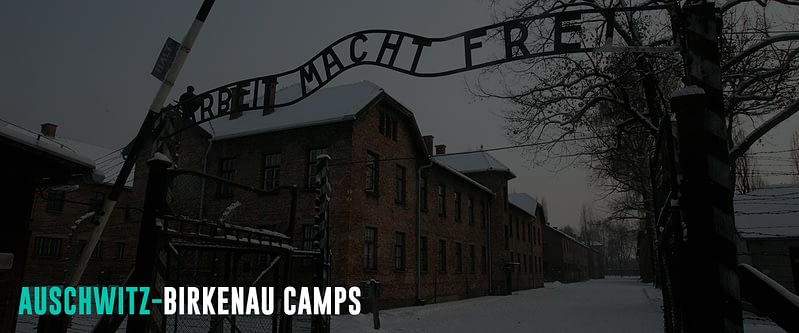 A visit to Auschwitz I and Auschwitz II—Birkenau concentration camps, located an hour west of Krakow, provides a powerful and sober glimpse into World War II atrocities. Between 1942 and 1944, these camps witnessed the suffering and death of over 900,000 Jews, political prisoners, Roma, and others, with less than 10 percent surviving. The vast complex of over 300 barracks, crematoriums, and structures serves as a haunting memorial to the victims.
The immense size and the infamous gate with the slogan "Arbeit Macht Frei" (Work Makes Free) leave a lasting impression on visitors. The Auschwitz-Birkenau Museum and Memorial, visited by millions, pays homage to the victims of Nazi genocide, encompassing barracks, ruins of crematoria, and gas chambers. It is the largest Nazi concentration camp in German-occupied Europe and is a grim testament to the Holocaust.
Malbork Castle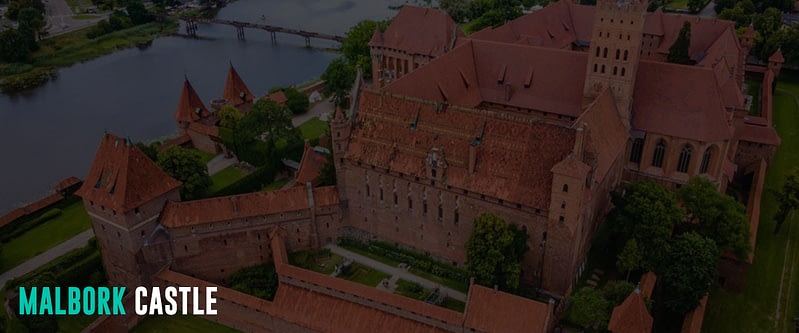 The Malbork Castle, medieval Europe's mightiest fortress, is the world's largest in terms of land area. Dating back to the 13th century, Malbork Castle became the capital of a powerful state on the Baltic coast. Initially a convent house, it evolved into a strongly fortified High Castle with deep moats and multiple defensive walls. It encompassed representative rooms, a church, chapels, living quarters, and a grand refectory.
In the 14th and first half of the 15th century, the castle expanded further, establishing the Low Castle, also known as the Outer Castle, housing various facilities like an armory, granary, and more. Additionally, moats and defensive walls surrounded the castle complex with numerous towers. The enormity of the castle is best appreciated from the Nogat Riverside.
Today, the Malbork Castle is a UNESCO Heritage Monument. It offers visitors a glimpse into its well-preserved medieval rooms, including a medieval kitchen, armor and weapon collections, and even a knights' private toilet. The castle also hosts exhibitions, son et lumière spectacles, night tours, music concerts, and historical events like The Siege of Malbork.
Tatra Mountains and Tatrzanski National Park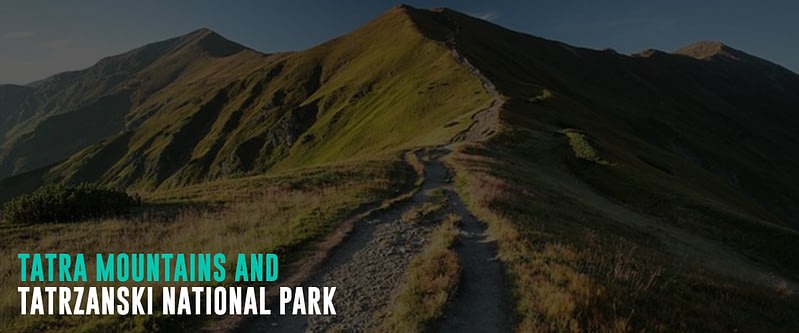 The Tatra Mountains, the highest range between the Alps and the Caucasus, stretches over the border of Poland and Slovakia. With rocky peaks, year-round snow, waterfalls, and valleys, the Tatra Massif stands out as a paradise for outdoor enthusiasts. It offers hundreds of miles of trekking trails, underground cave systems, skiing, and breathtaking scenery. Zakopane town, situated at the foot of the mountains, is an ideal base for exploring this region.
On the Polish side, the Tatrzanski National Park protects the entire Tatra massif, including the highest peak, Mount Rysy (2,499 meters above sea level). The park features granite ridges, forests, mountain lakes, caves, and streams, creating a stunning Alpine landscape in Poland. The diverse flora includes indigenous and Alpine plants, while Alpine mammals like marmots and chamois inhabit the region. Travelers can also have chance encounters with European Brown Bear, Eurasian Wolf, and Eurasian Lynx.
The Tatra Range is recognized as a UNESCO World Biosphere Reserve, highlighting its ecological significance.
Białowieża National Park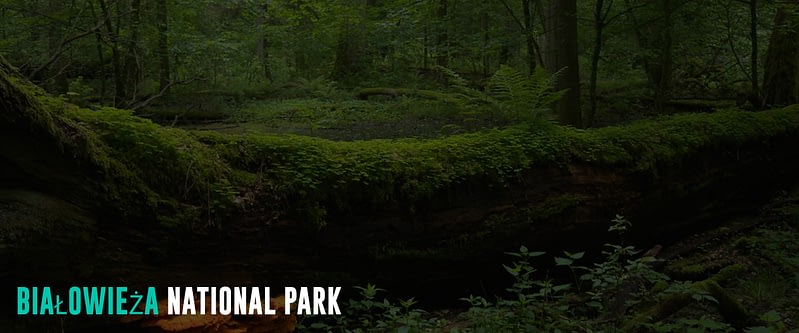 Białowieża National Park stands as one of Europe's last primeval forests on the Poland-Belarus border in the Podlasie Region. It represents the ancient woodlands that once covered the continent. A UNESCO World Heritage Site, the forest hosts a rich biodiversity, including the world's largest European bison population, wild boar, elk, red deer, wolves, and more.
Encompassing about 40 square miles, the park area is protected and accessible only through guided tours or scientific expeditions. Visitors can explore on foot or by horse-drawn carriage, marveling at trees older than generations. Over 900 plant species and rare avian creatures like peregrine falcons and white-tailed eagles contribute to the forest's ecological significance.
Visitors can opt to reside in the village of Białowieża for a comfortable stay, offering lodging, dining, and recreational opportunities.
Primary Spoken Language(s)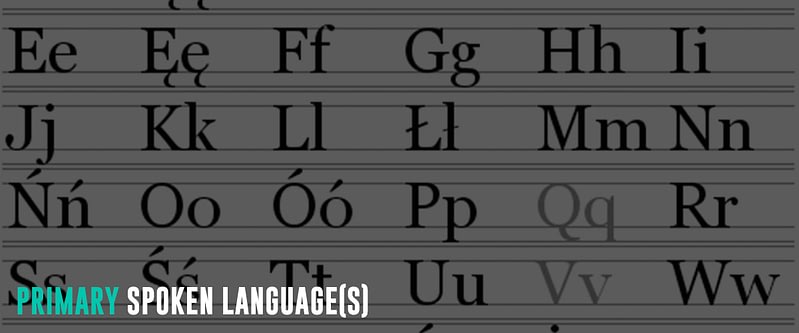 Polish is the official and predominant language in Poland and is one of the official languages of the European Union. Meanwhile, over 60% of the population speaks and somewhat understands English.
Safety Concerns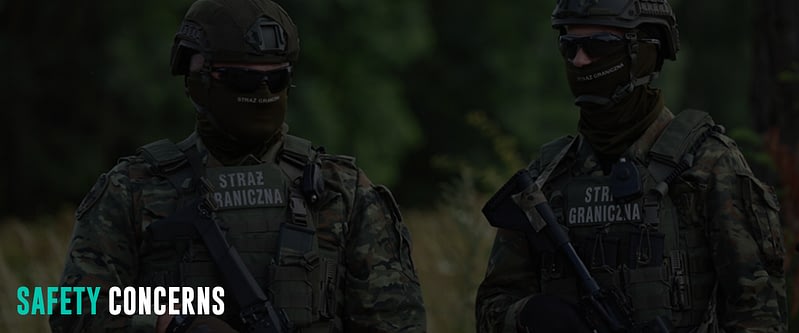 Poland ranks 25th out of 163 countries on the 2022 Global Peace Index. Also, Poland has a Level 1 Travel Advisory from the US Department of State. Hence, travelers in Poland can take standard precautions as they would do anywhere.
Overall, Poland has low crime rates. Violent crime is rare, although crimes of opportunity and petty theft occur in major cities and tourist areas. Thieves are frequent in the central train stations of Gdansk, Gdynia, Sopot, Warsaw, and Krakow. Hence, beware of bag snatching and pickpockets on public transportation and bus or train stations. Safeguard your belongings when in public areas. Do not leave valuables in plain sight inside vehicles. Only change currencies at banks or legitimate exchange kiosks (Kantor). Also, only use official and registered taxi companies. Unregulated taxi drivers operate in Poland.
For emergencies, dial 997 for the police, 998 for fire, and 999 for ambulance services. Travelers can also contact the European emergency number 112.
Caution at Borders
Visitors to Poland must exercise caution when traveling in the regions bordering Ukraine. It is because of the ongoing war conflict between Russia and Ukraine. The security situation continues to be volatile, and there's a risk to life with the missile strikes and attacks.
Road Conditions
Poland has a concerning road safety record. Roads are in hazardous driving conditions, particularly after dark, often narrow, poorly lit, and frequented by pedestrians and cyclists.
In addition, Poland ranks high in traffic accident-related deaths compared to the EU average. There are approximately 93 traffic accident-related deaths per one million people annually, with pedestrians accounting for a significant portion of traffic fatalities in Poland.
Currently, the government of Poland is taking steps to address this issue, aligning with the United Nations Declaration on Road Safety and EU policies.
Budget Considerations
Unknown to many, Poland is one of Europe's most underrated travel destinations. For half the price of most of its neighboring countries, travelers can enjoy the beauty and nature of Poland.
Accommodation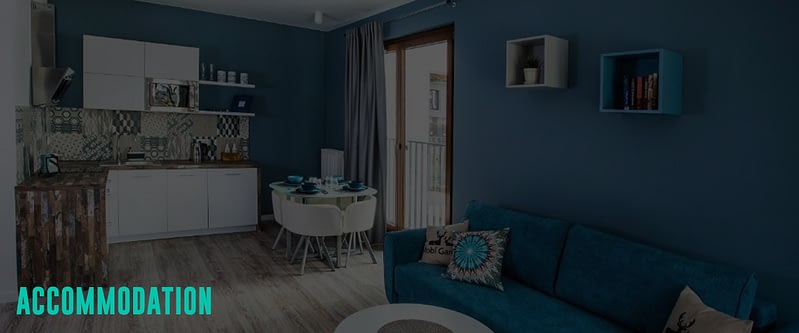 Hostels are widely available and the cheapest accommodation option in Poland. Depending on the location and travel season, the hostel dorm bed costs $16 per night. Expect to pay at least $30 for a private room in hostels or $40 in budget hotels. Free Wi-Fi is standard, many have self-cooking facilities, and some include complimentary breakfast. Travelers can also find a private room on Airbnb for $50 and an entire apartment or home for $70. In addition, visitors can enjoy the comfort of a three-star hotel for $60 or splash out on five-star hotels for $170.
Food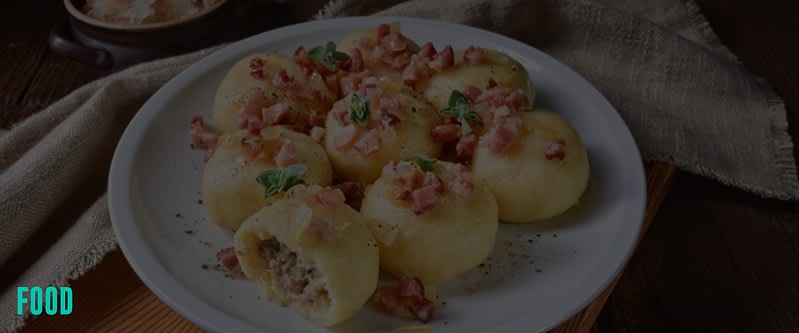 Polish cuisine usually comprises potatoes, meat, and seasonal produce like cabbage and beets. Stews and soups are common at most local restaurants. Popular dishes include borscht, pierogies, beef tongue stew, and pork knuckles. A must-try traditional desserts are paczki (a Polish donut) and makowiec (poppy-seed cake).
Travelers can have traditional meals in local restaurants for as low as $7. Expect to pay $5.75 for a fast food combo meal, while a three-course meal costs $17 in a mid-range restaurant. The price goes up to $30 in fancy restaurants.
For budget travelers, a week's worth of groceries averages around $40. The budget can include basic staples like bread, pasta, seasonal produce, and some meat.
Attraction and Transportation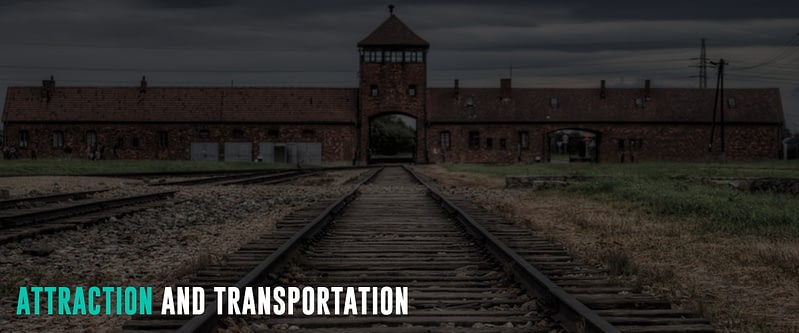 Depending on what you want to see and visit, admission to most tourist attractions in Poland ranges between $1 and $25. For example, visitors can visit and explore Bialowieza National Park for $3.70. Admission to the Wieliczka Salt Mine is $25, while visitors can explore parts of the Wawel Castle for as low as $1. While travelers can visit some attractions for free, such as Auschwitz-Birkenau and Wooden Churches of Southern Lesser Poland, hiring a guide for a more meaningful experience is best.
Meanwhile, a one-way fare on public transportation like buses and trams costs between $0.80 and $1.15. Likewise, travelers can get a one-day unlimited city pass for around $3.50 and a three-day pass for $8.40 in Warsaw.
Average Two-Week Cost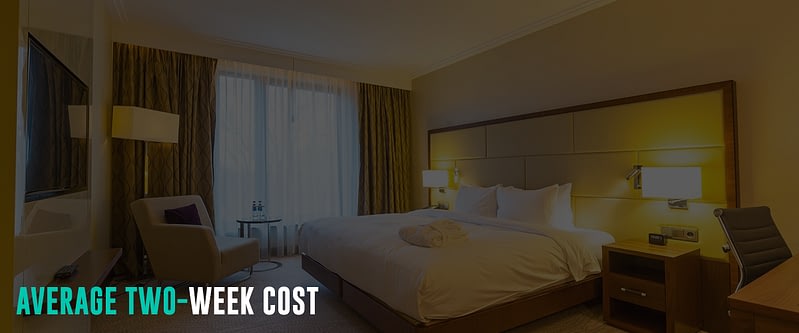 Budget travelers in Poland can live with at least $45 daily or $630 for two weeks. It includes staying in hostel dorms, cooking food, occasionally dining in the local market diners, taking public transportation, visiting free attractions, and doing primarily free activities.
On the other hand, mid-range travelers spend around $100 daily or $1400 for two weeks. The budget covers staying in three-star hotels, taking subways, trains, and occasional taxis, dining in casual restaurants, and visiting/doing a few paid activities.
Lastly, travelers can enjoy luxury in Poland from $250 daily to $3500 for two weeks. It includes staying in a five-star hotel, splashing out on meals, and renting a car for transfers. On this budget, visitors can also avail themselves of all the paid tours and activities they want. So, for them, the sky is the limit for travel.
Customs And Import Restrictions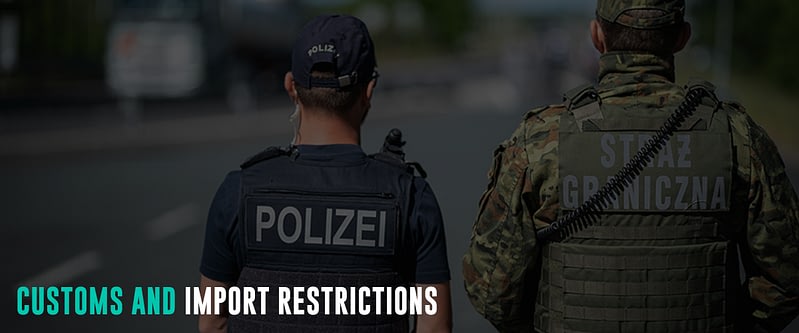 To avoid inconvenience and disappointment, travelers must take note of some customs procedures and regulations when traveling to Poland.
Duty-Free Limits
European Union citizens carrying goods for personal use purchased within the EU are tax-free. On the other hand, non-EU visitors entering Poland by air are entitled to a tax-free allowance worth €430 (around $468) or €300 (around $321) when entering by land. It can include clothing, souvenirs, gifts, and perfumes. In addition, travelers at least 17 years old also have duty-free allowances for alcohol and tobacco products not exceeding the following:
200 cigarettes, 100 cigarillos, 50 cigars, 250g smoking tobacco, or a proportionate combination of these goods
One liter of spirits (whiskey, gin, vodka, and so on) with over 22% alcohol content or 2 liters of other alcoholic drinks with less than 22% alcohol (port, sherry, sparkling wine, and some liqueurs) or a proportionate combination of these goods.
2 liters of non-sparkling wine.
Import Restrictions and Prohibitions
Travelers carrying €10,000 or over or equivalent to other currency must declare it to Polish Customs upon arrival or departure. Otherwise, penalties will be imposed for misdeclarations.
Additionally, travelers must not bring with them (unless under a special permit) restricted and prohibited goods as follows:
unlicensed drugs (e.g., heroin, morphine, cocaine, cannabis, etc.);
offensive weapons (e.g., firearms, flick knives, knuckledusters, swords, etc.);
indecent and obscene materials featuring children and other pornographic materials which are considered illegal in EU countries;
counterfeit and pirated goods and goods that infringe patents (e.g., watches, CDs, etc.).
Because of the danger of avian flu, Poland prohibits importing animal products whose country of origin is outside of the EU. Exemptions apply to infant products on condition that such products do not require refrigeration before consumption and the packaging is intact. Meanwhile, meat and milk products can only be imported under a special permit.
Contact the Customs Department of Poland or check out the rules and regulations of the Polish Tourism Organization for more information.
Climate Considerations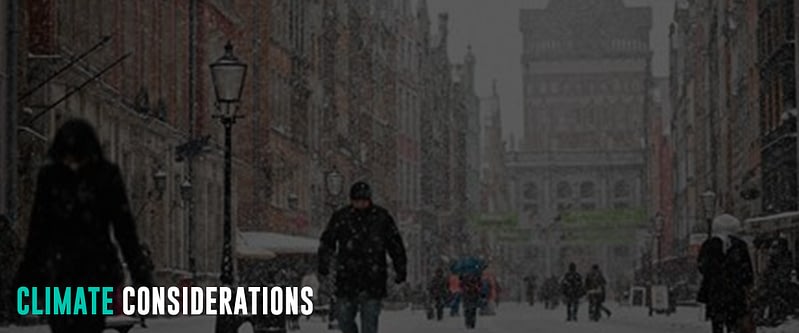 The climate in Poland is influenced by its geographical location, altitude, and proximity to the Baltic Sea. For example, the coastal areas experience milder summers due to the sea. Secondly, the temperature decreases with increasing altitude, dropping by 0.6°C for every 100 meters in the mountains.
Poland experiences four distinct seasons: spring, summer, autumn, and winter. Spring starts in March, with temperatures ranging from 5°C to 15°C and occasional rain and light frost. Summer can be hot from late May to August, with temperatures around 20-25°C. Autumn is characterized by moderate temperatures in September and October, transitioning to colder, rainy November days. Winters are cold, cloudy, and snowy, with January averaging around -4°C but potentially dropping as low as -35°C.
July is the hottest month, with an average temperature of 17.5°C. Central Poland is the hottest region, with temperatures exceeding 18°C. Meanwhile, the coldest area is Suwalki at the northeastern edge of Poland.
Hot days above 28°C occur from May to September, with more days farther from the sea.
Primary Transportation Options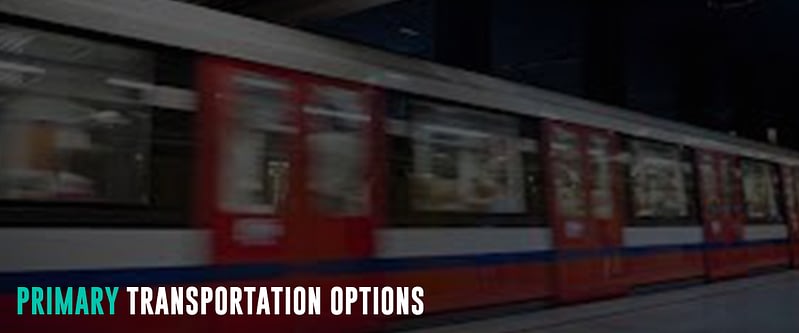 The transportation system in Poland is well-organized, though not as excellent as its neighboring countries. There are various options available to meet the needs of all travelers, from air, ferry, rail, and overland transport, such as buses, trams, metros, trolleybuses, and even horse-drawn carriages.
Air
Traveling by air in Poland is relatively easy and affordable. The country is well-connected nationally and internationally through its domestic and international airports. Warsaw Chopin Airport is the primary aviation hub, while other busy airports are Krakow, Gdansk, Katowice, and Warsaw Modlin Airport, the largest regional airport.
Over 30 airlines, both international and budget carriers, fly to Poland and connect the country worldwide. LOT Polish Airlines is the country's flag and largest carrier, while other budget airlines are Wizz and Ryanair.
Ferry
Traveling by boat to Poland and other countries has become less popular due to changing travel trends and competitive airline prices. Despite this, some still choose sea travel for its unique adventure. Tourists traveling to Poland by sea can enjoy promotional fares, luxurious ferries, friendly service, comfortable interiors, and various onboard attractions. Additionally, travelers can travel and transport their cars by ferry to Poland and neighboring countries.
The most famous passenger sea routes connect Poland with Scandinavian countries like Denmark, Norway, Sweden, and Finland, typically lasting one to two days. Significant cities in both regions are connected, making it an appealing option for travelers, especially Scandinavians, seeking a Baltic Sea adventure or a weekend getaway in Polish resorts.
Polferries is the largest ferry (and state-owned) company and sails to Scandinavian countries like Sweden. Mainly, they sail on routes between Gdańsk and Świnoujście in Poland and Ystad and Trelleborg in Sweden. Consider checking the ferry ticket prices, timetable, and promos when planning your trip.
Train
Overall, train travel in Poland is an excellent way to get around the country, especially during long-distance trips. They are reliable, relatively inexpensive, and offer a variety of amenities and services. The Polish State Railways, PKP Intercity, operates train services in Poland.
Express trains (Intercity) are the fastest train service and run between significant cities without stopping at smaller stations. Many have a higher standard, restaurant carts, and the newest cars.
Fast trains also operate in cities but are slower and lower standard. Many have old-style compartments for up to eight people.
Lastly, regional trains carry passengers to smaller towns and have more stops. But it gives passengers a chance to visit smaller Polish cities and villages. These trains usually run over short routes and are affordable.
Bus
Poland has an extensive bus network, with bus stations in city centers and local bus services in towns across the country. Both national and regional carriers operate coach travel, providing vast connections throughout Poland. There are also private bus services predominantly operating minibusses on specific fixed routes. These services usually have stops near train or bus stations, enhancing accessibility. Bus connections, timetables, and tickets are accessible from the e-podrożnik portal.
International coach lines make it easy to travel to Poland, especially to major cities like Warsaw, Krakow, Poznan, and Gdansk, situated along European routes. Popular and reliable international bus operators are FlixBus, Eurolines, and National Express.
While prices vary based on the type of transport and the route, coach travel is generally longer but cheaper than train journeys. For example, bus fares for longer journeys, such as from the southern to the northern part of Poland, range between $13.80 and $23. In addition, trips between central Polish cities like Warsaw and Krakow cost around $7 to $11.50. For as low as $1, travelers can also get around Poland by bus. Tickets can be purchased at ticket offices, online, or directly from the driver if available.
Transporting animals and bicycles is possible, usually with an additional charge. When traveling internationally by coach, pets must have a passport, which includes information about the owner, animal description, photo, and vaccination records, applicable to dogs, cats, and ferrets within the European Union countries, including Poland.
Public Transportation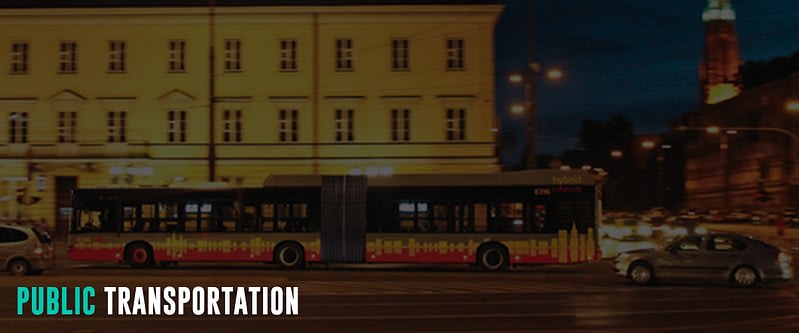 Public transportation in Poland is well-organized, comprising buses, trams, and metros, particularly in larger towns, while some cities also have trolleybuses. Additionally, visitors can explore towns using small electric cars (Melex) or horse-drawn carriages and rickshaws for a unique experience in certain cities.
Though prices vary by town and duration, typically ranging from one hour to monthly options, expect to pay as low as $0.80 for a 20-minute ride. Tourist cards are also available in many towns, providing access to the public transport system.
Check out the timetables and ticket price options when considering the public transportation in Warsaw.
Taxi
Taxis are widely available in all the cities and towns in Poland. Fares are relatively cheap for as low as $1 for the first kilometer and $0.45 increments after that for the regular tariff. Weekend and night surcharge applies between 10:00 PM and 6:00 AM and zones outside the city and town limits.
It is also important to remember some basic rules so as not to run into any problems. Firstly, only take registered taxis with visible registration or company numbers. Secondly, check the fare per kilometer on the passenger side or rear window. Lastly, ensure the fare counter is visible and switched on.
While taxis are everywhere and can be hailed anytime, travelers can also conveniently hire taxis through mobile apps such as FreeNow, EcoCar, iTaxi, ParkCash, and Taxi Polska.
Car
Renting a car around Poland is cheap and gives more flexibility and comfort. Depending on the car type and model, vehicle rental costs $23 from numerous local and international companies. They drive on the right side of the road. Drivers must have their license for at least one year, and an International Driving Permit (IDP) is required for citizens of certain countries.
However, road conditions are not as good as in the United States and most European countries. Some roads are in hazardous driving conditions, particularly after dark, often narrow, poorly lit, and frequented by pedestrians and cyclists.
Start Trip Planning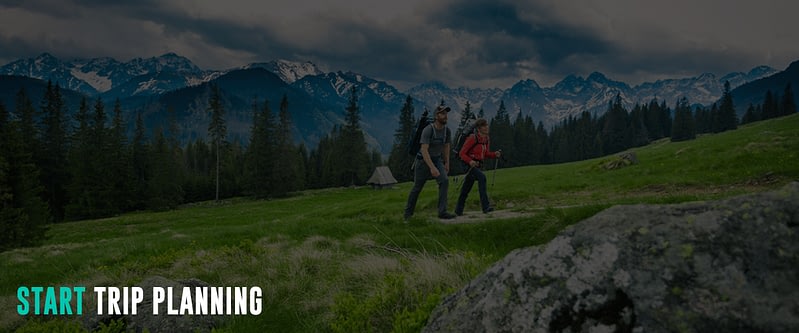 Travel-Wise is made from the ground up to help people travel more, break down the barriers that make it challenging to get going, and start your journey as painlessly as possible. Bookmark our other Country Guides to help kick-start your research for future travels. We also offer templated itineraries from our staff and community that help serve as a building block for your trip plans. Alternatively, we also utilize AI to offer a way to generate itinerary ideas. This saves much time just getting you up and running with a template. From there, you can use the trip planner to create your customized itinerary, invite friends and family for collaboration, find others from Travel-Wise to join the trip, book and track important information, journal, and share your experiences at the end or along the way!