This travel wiki page of Portugal will help guide travelers with quick and relevant information to consider when planning and visiting the country. It is difficult to find all the relevant information you need on Portuguese culture, safety, travel restrictions, and things to do, so we summarize it all here. If anything is stale or outdated, please let us know! Let's dive in and explore more high-level information as a Portugal trip planner.
Last updated January 27th of 2023.
National Information & Culture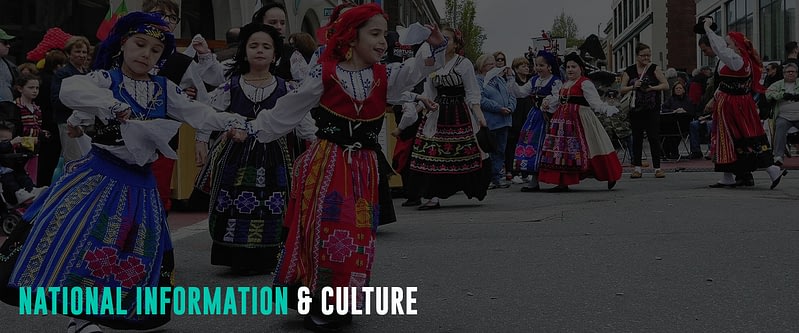 Portugal, officially the Portuguese Republic, is a country whose mainland is on the Iberian Peninsula of Southwestern Europe. Its territories extend to the Atlantic archipelagos of the Azores and Madeira, forming two autonomous regions with their regional governments. Mainland Portugal shares land borders with Spain to the north and east, while the Atlantic Ocean is on its west and south. Lisbon is the capital and largest city by population, while the country's official currency is Euro (€).
Portugal is the oldest continuously existing nation-state on the Iberian Peninsula and one of the oldest in Europe. They had one of the longest-lived maritime explorations and commercial empires during the 15th and 16th centuries, leading the country to be the time's central economic and political powers.
The country has a significant influence and legacy on Brazil and eight (8) other Portuguese-speaking countries. It is a predominantly Catholic country, but they still welcome the practice of different faith and religion. A well-developed country with an advanced economy, Portugal holds the 14th largest gold reserve at its national central bank. Portugal is a member of the European Union and part of the Schengen Area.
Check the Official Tourism Website of Portugal for more information and tips when planning your trip.
Special Travel Considerations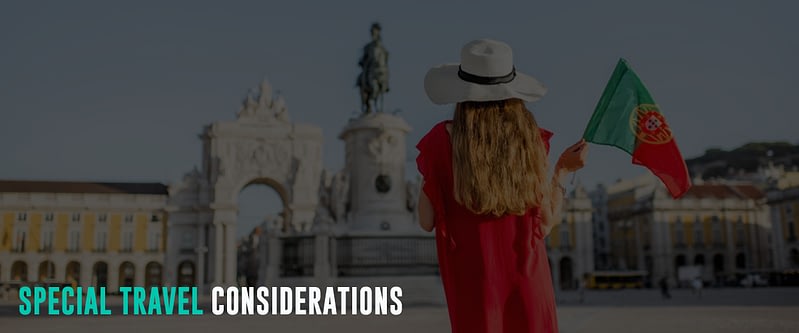 Covid-19 Policy
On June 30, 2022, Portugal lifted all Covid-19 related requirements for all arriving passengers in the national territory, including Azores and Madeira. Hence, Covid-19 vaccinations and pre-testing are not mandatory when entering the country. But starting January 8, 2023, Portugal requires a negative PCR test or TRAg at least 48 hours before the flight from passengers arriving on flights from China. Also, random Covid-19 testing is possible for arriving passengers from China at Lisbon airport.
The Covid-19 protocol in Portugal may vary over time with the evolution of the pandemic. Hence, please visit the Portuguese Communities Portal of the Ministry of Foreign Affairs and review the latest Covid-19 policy of the country when planning your trip.
Visa Information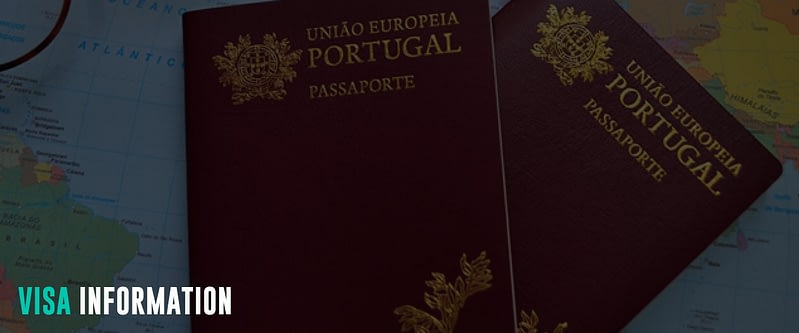 Portugal is a member of the European Union and part of the Schengen Area. Hence, the Portugal Schengen visa policy applies. As a result, European nationals and citizens of the Schengen area countries are visa-exempt when traveling in Portugal, Europe, and the Schengen area. They can even legally work, study, and reside in each other's countries.
In addition to EU nationals, citizens from 62 other countries holding ordinary passports may enter Portugal visa-free for 90 days (within 180 days). Their stays are cumulative and include visits to any Schengen area country. Citizens from other countries not on the list must apply for the necessary visa to the nearest Portuguese Embassy or Consular Office or representations in their home country. Travelers can also check more information on visa applications from the Portugal Ministry of Foreign Affairs diplomatic portal.
In addition to visas, travelers to Portugal and the Schengen area should have at least three months of valid passports after departure. But as a standard rule, it is best to have at least six months valid passport when traveling to any country.
Travelers can also check the IATA Travel Center for passport and visa requirements when planning their trip to Portugal.
ETIAS
Starting November 2023, the European Travel Information and Authorisation (ETIAS) will be introduced to boost security across the Schengen zone. They will be a mandatory requirement for visitors from visa-exempt countries to enter Portugal. ETIAS is a travel permit or a visa waiver program in which all visitors, regardless of age, traveling to the Schengen counties must apply individually at least 96 hours before departure. It will be a multiple-entry permit valid for three years or until the passport expires (whichever comes first) and can be used to visit all ETIAS member countries.
As of this writing, the European Travel Information and Authorisation System (ETIAS) is currently not operating and does not accept applications for travel authorizations. However, applicants can apply via an official website or app for mobile devices before ETIAS is operated. The date travelers can apply for ETIAS will be published on this web page, Europa Home Affairs. Travelers can also find more information on the website of the European Commission.
Popular Attractions
Portugal is one of the world's most-visited countries, ranking 15th for 2023. Millions of annual tourists are charmed by the country's historic castles and convents, unspoiled beaches, and unique flavors of cuisine.
Lisbon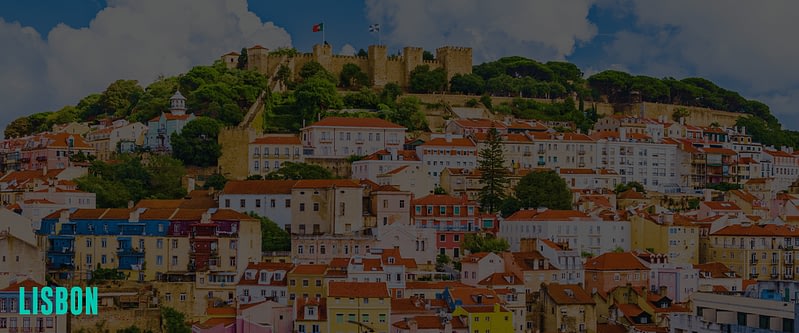 Lisbon, the capital city of Portugal and the main entry point for travelers, boasts several attractions worth exploring. Its rich history, great food, mystique, and unique charm easily captures every tourist's heart.
Mosteiro dos Jerónimos, Lisbon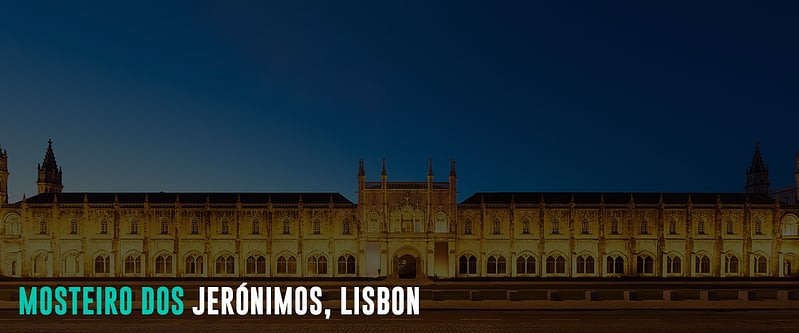 Jerónimos Monastery is one of the most prominent examples of Lisbon's late Portuguese Gothic Manueline style of architecture. Dating back to the early 1500s, the monastery has witnessed various sailings of Portuguese navigators to map new territories during the 15th and 16th centuries. Today, the monastery is one of the country's most cherished and revered buildings and was a UNESCO World Heritage Site in 1983.
The monastery's church houses the tombs of kings Manuel I and John III. In addition, the remains of Vasco da Gama (a mariner who discovered the sea route to India) and Luís de Camões (Portugal's greatest poet and chronicler of the discoveries) were moved here in 1880.
Torre de Belém, Lisbon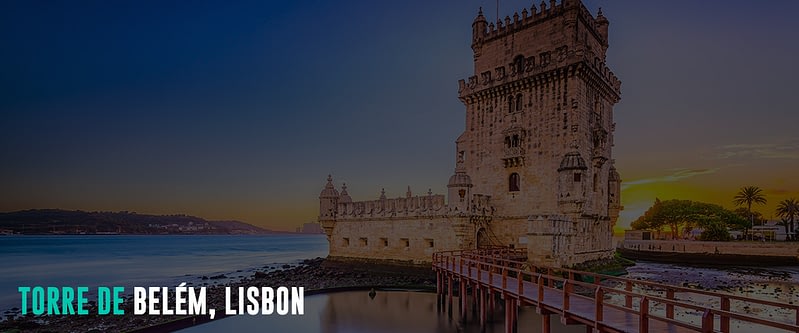 Belém Tower, officially the Tower of Saint Vincent, is a fortification in Lisbon that dates back to 1515. It is one of Portugal's best-loved historical monuments and a Lisbon icon symbolizing the Age of Discovery. The imposing tower served as a starting and arrival point for Portuguese explorers, a ceremonial gateway to Lisbon, and to defend the town from invaders. The four-story limestone tower has a bastion with space for 17 cannons to fire long-range shots. A statue of Our Lady of Safe Homecoming is facing the river, designed to protect sailors on their voyages.
The tower is a masterpiece of military architecture and an example of the Portuguese Manueline style. In 1983, UNESCO declared Belém Tower a World Heritage Site because of its cultural significance.
Castelo de São Jorge, Lisbon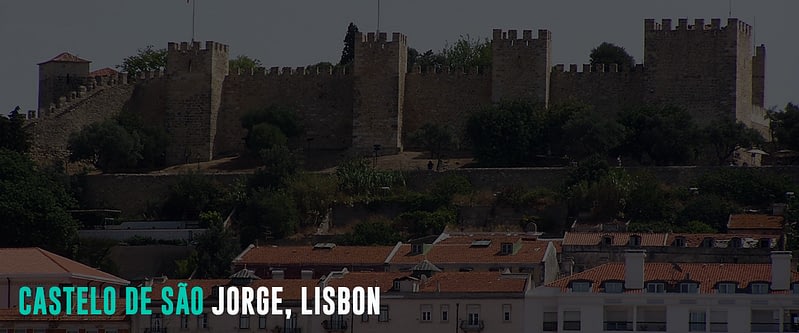 Castelo de São Jorge, or Saint George's Castle, is a historic castle in the Portuguese capital of Lisbon. The first fortifications of the hill date from the 1st century BC, while human settlement dates to at least the 8th century BC. The hill on which Saint George's Castle stands played an essential part in the history of Lisbon. Its fortifications were occupied successively by Phoenicians, Carthaginians, Romans, and Moors before its conquest by the Portuguese in the 1147 Siege of Lisbon. In the late 12th century, King Afonso Henriques built Saint Jorge's Castle over the ruins of the hilltop citadel. Unfortunately, the great earthquake of 1755 severely damaged most of the structure.
The castle has served as a royal residence, a military barracks, home of the Torre do Tombo National Archive, and now as a national monument and museum. Today, visitors can walk the ramparts and the castellated towers. One of which, Torre de Ulisses, has a camera obscura that projects city views onto the inside walls. Moreover, the castle walls enclose an archaeological site with the remains of the Alcáçova palace and ancient Moorish foundations. Finally, an Observatory Tower built in 1788 on one of the castle towers gives visitors the most spectacular views across Lisbon and the river.
Museu Calouste Gulbenkian, Lisbon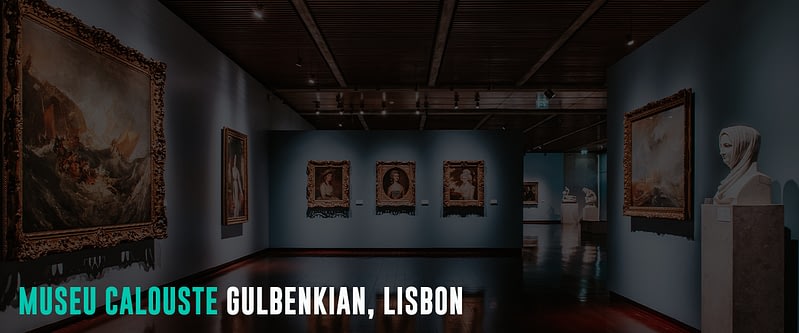 Museu Calouste Gulbenkian is one of Lisbon's finest and world-class museums, with diverse collections of around 6000 art pieces. All of these belonged to Calouste Sarkis Gulbenkian, a wealthy Armenian oil magnate who willed his collections to the Portuguese nation upon his death in 1955.
The exhibits span over 4,000 years, from classical and Asian Antiquity to European art of the early 20th century. It includes treasures such as the 11 Roman medallions in Egypt; 16th-century manuscripts; masterpieces by Rubens, Rembrandt, and Turner; Louis XV and Louis XVI furniture; and Art Nouveau jewelry by Rene Lalique. Visitors will surely enjoy exploring the museum for hours, admiring all the priceless art collections.
Palácio Nacional de Sintra, Lisbon Coast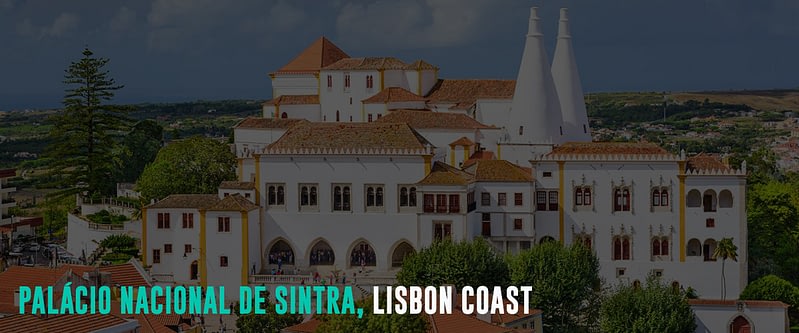 Palácio Nacional de Sintra, or the Town Palace, dates back to the 14th century and is Portugal's best-preserved medieval royal residence. The palace was inhabited from the early 15th to the late 19th century and was a favorite summer retreat for the kings and queens of Portugal. One of the highlights is the spectacular Sala dos Brasões, a glamorous domed hall adorned with the coats of arms of 72 noble Portuguese families. Today, the palace is a significant attraction and part of the cultural landscape of Sintra and is also a UNESCO World Heritage Site.
Convento de Cristo e Castelo Templário, Tomar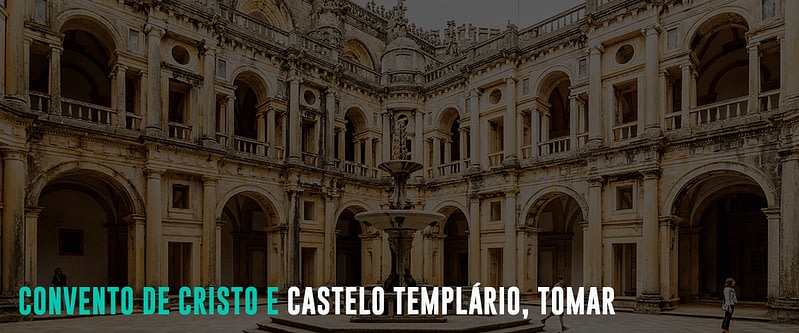 The Convent of Christ is a historical and cultural monument in the Templar Castle complex and is a UNESCO World Heritage Site. Founded in 1118 by the Templar Knights, the convent has witnessed the history of Portugal, from the Moor's occupation to the maritime Discovery Age to the present time.
With a mysterious and awe-inspiring masonic heritage, the convent is one of Portugal's best historical attractions, shielded by the Templar castle. One of the best features of the convent is the original Templar church at the center (with its medieval charola) and the Manueline windows.
Mosteiro de Santa Maria da Vitória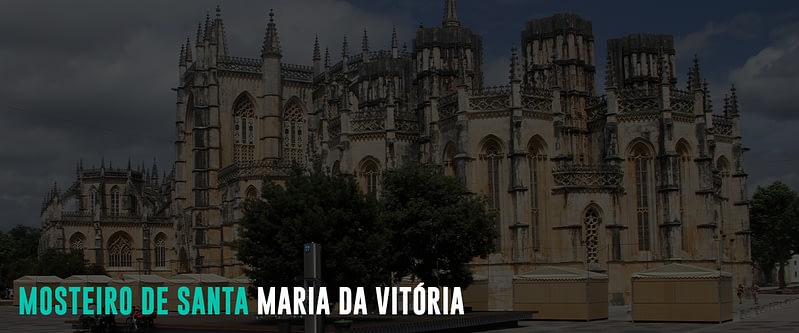 Officially, the Monastery of Saint Mary of the Victory (or Monastery of Batalha) is one of the best and original examples of Flamboyant Gothic architecture with a mixture of Manueline style in Portugal. The monastery commemorates the 1385 Battle of Aljubarrota and serves as the burial church of the 15th-century Aviz dynasty of Portuguese royalty.
Today, the monastery makes a popular day trip from Lisbon and is on the UNESCO World Heritage Site list.
Universidade de Coimbra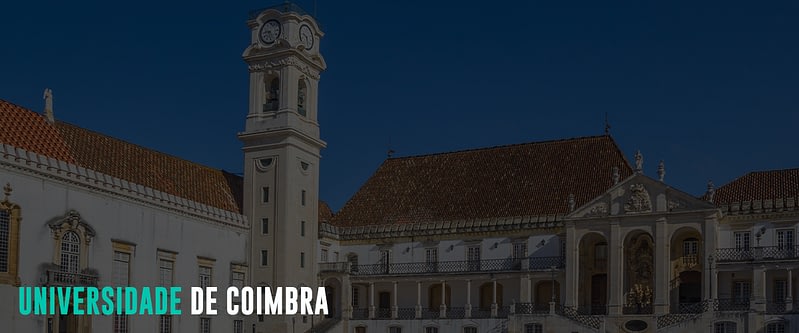 The University of Coimbra is the oldest in Portugal and among the world's oldest universities in continuous operation. Founded by King Dinis and established in Lisbon in 1290, the university went through some relocations until moving permanently to Coimbra in 1537. And with its historical value and grand architecture, the university made it to the UNESCO World Heritage Sites list in 2013.
A must-visit in the university includes the 16th century Capela de São Miguel, a visit to the Alta and Sofia wings (former royal residence), and the Biblioteca Joanina (a decorated library installed in 1717 by King João V). Visitors can also climb the 18th-century clock tower for a great view of Coimbra.
Obidos Castle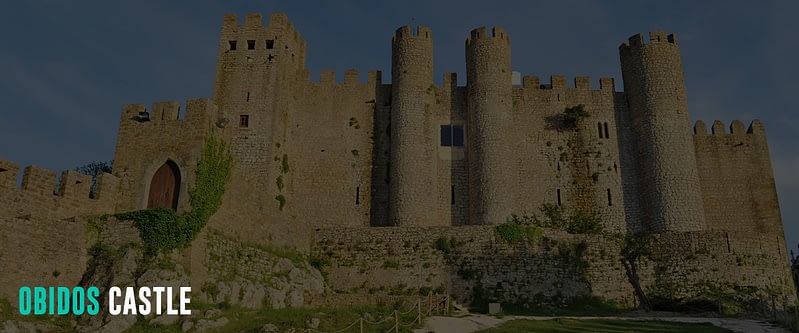 The Obidos Castle is a well-preserved medieval castle on a hill in Obidos, a small city on Portugal's Atlantic coast that dates back to Roman times. Initially, the Moors built the court in the eighth century. Later on, several expansions were added by the Romans, followed by the Portuguese royalties, including a fortification during the 14th century. The castle as we see it today dates back to the 13th century and is a favorite place for royal festivities and celebrations.
Today, the castle houses a luxury pousada hotel. Also, a traditional medieval market occurs in the castle complex every July. In addition, visitors can take a walking tour of the castle, admiring and studying its architecture and passageways and appreciating great views of the surrounding vineyards, windmills, and bright terracotta house roofs.
Pena National Palace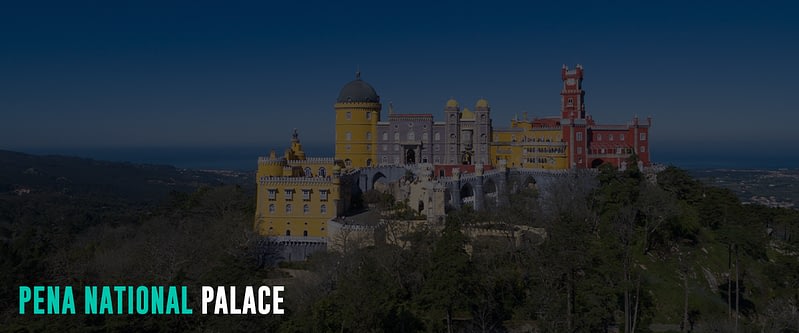 Pena National Palace is a Romanticist castle atop the hill in Sintra on the Portuguese Riviera. On a clear day, the court is visible from Lisbon. The palace is an impressive example of 19th-century Romanticism combined with Moorish and Manueline architectural styles.
It started as a chapel of Our Lady of Pena during the Middle Ages before King Ferdinand II transformed it into a castle in 1842. Today, it is used by the President of the Portuguese Republic and other officials for state occasions. A national monument, the palace is a UNESCO World Heritage Site and one of the Seven Wonders of Portugal.
Praia da Marinha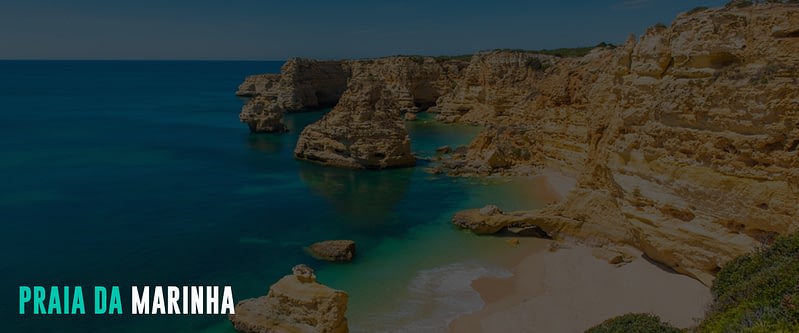 Praia da Marinha is one of the most beautiful beaches in Portugal, with a hot-summer Mediterranean climate. It lies in the Atlantic coast region of the Algarve. Also known as Navy Beach, Praia da Marinha is a small cove that is used extensively as an image in travel brochures. It received several distinctions from Portugal and worldwide and was featured in various publications and campaigns. The beach features blue waters, golden sandy beaches, and orange limestone cliffs on the land side.
The beach is only a 30-minute drive from Albuferia, and travelers need to take a footpath down the coast. After a sharp descent, clear waters ideal for swimming and snorkeling will welcome each visitor.
Peneda-Gerês National Park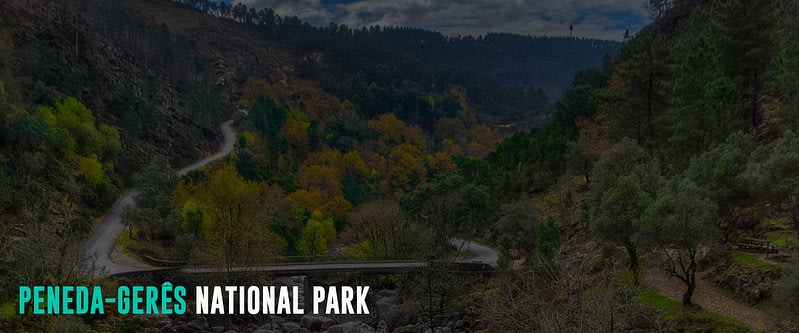 Peneda-Gerês National Park is the oldest protected and only national park in Portugal. The park features mountain landscapes, numerous lakes, rivers, waterfalls, lush green forests, and villages of typical granite houses. Worth visiting for tourists is the old Cava da Velha Roman bridge and ruins in Castro Laboreiro, Santuário da Nossa Senhora da Peneda in Peneda, and the Vale da Peneda viewpoint. Visitors will also find diverse flora and fauna, such as roe deer, Iberian wolves, otters, wild horses, brown bears, mountain goats, and bulls. Several hiking trails through the reserve are also open for adventure seekers.
Sé (cathedral) and Roman Temple, Évora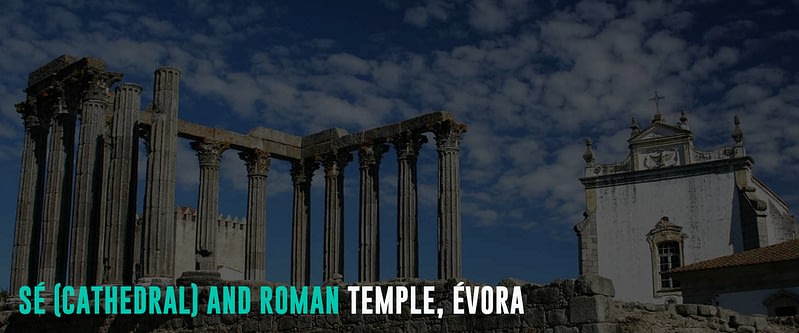 Évora is an ancient city in the Alentejo province dominated by the Romans in 57 BC. During their occupation, they constructed the Roman Temple of Evora during the 1st century CE. But German invasions ruined the temple, followed by the Moorish occupation, which then developed the town. Today, the iconic Roman Temple of Evora is Portugal's most impressive Roman legacy and is listed in the UNESCO World Heritage Site.
Nearby the temple is the Sé, Évora's impressive cathedral and one of the tourist attractions in the old town. The cathedral is a mixture of Romanesque, Gothic, and Baroque-style architecture.
Primary Spoken Language(s)
The official language of Portugal is Portuguese. A co-official regional language in some municipalities of North-Eastern Portugal is Mirandese. Barranquenho, a dialect in Barrancos, is also officially recognized and protected in Portugal since 2021.
According to the International English Proficiency Index, Portugal has a high proficiency level in English. Hence, English-speaking travelers will not have language barriers when exploring the country.
Safety Concerns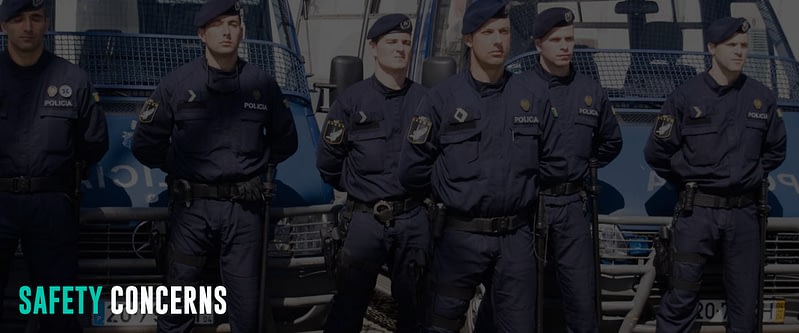 Portugal is among the safest countries worldwide, ranking 6th on the 2022 Global Peace Index. It is also supported by the US Department of State Level 1 Travel Advisory to Portugal. Therefore, travelers to Portugal can exercise standard precautions when exploring the destinations in the country.
Portugal has one of the world's lowest crime rates. Violent crimes are almost non-existent, and travel scams are uncommon. But as always, it is best not to be complacent, especially in a big crowd. Always keep your valuables and belongings, to be safe.
For emergencies, dial the 112 hotlines. The call is free of charge and can connect the caller to the police, ambulance, fire, and rescue.
Natural Hazard
Portugal is in an active earthquake zone. Hence, the country experiences regular seismic activity, particularly on the Azores' islands and Lisbon's capital city. A tsunami may also occur in the aftermath of a strong earthquake. Moreover, Portugal also experiences severe weather disturbances.
The Portuguese Institute of the Sea and Atmosphere and the National Authority for Emergency and Civil Protection are worth checking for weather warnings and updates when planning your adventures in Portugal.
Local Laws
Portugal is the first country in the European Union to decriminalize drugs since July 1, 2001. However, drug possession for personal use is legally prohibited, while drug trafficking remains a criminal offense.
Also, Portugal strictly implements a no-smoking policy in all enclosed public spaces like public transport, government buildings, offices, schools, museums, hotels, shops, etc. Furthermore, smoking areas in restaurants, bars, and clubs over 100 m2 must not exceed 30% of the total area and should be marked. Violators will face hefty penalties.
Budget Considerations
Traveling in Portugal is generally inexpensive. The country, especially Lisbon, has become a favorite destination for digital nomads, ex-pats, and retirees because of its low cost of living.
Accommodation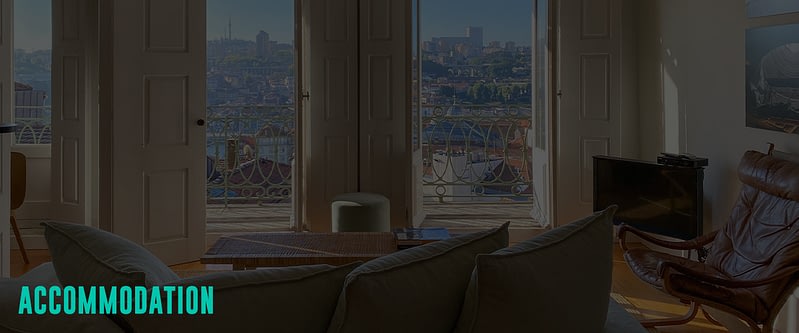 A dorm bed in a hostel starts at $16 per night, while a private room costs $40. It typically includes free Wi-Fi and lockers. Most hostels also offer complimentary breakfast and use of kitchen facilities. Meanwhile, a three-star hotel in Portugal starts at $65. Airbnb rental is also available in Portugal. Its private room ranges between $33 to $55 per night, and an entire apartment at $100 on average.
Food
Fish and seafood are abundant in Portugal, with cod, grilled sardines, sea bass, and shellfish as everyday staples. A must-try for dessert is Pastéis de Nata, a custard-filled tart for less than $1 for authentic Portuguese cuisine. Travelers can find a sandwich for $5.50 and light meals for $9 to $11 in local cafés. Fast food meals in Portugal also start at $9. So expect to pay around $12 for a meal in a casual restaurant and $20 for a three-course dinner. Travelers can also cook their food on a weekly budget of $45. It can include rice, pasta, farm produce, meat, and seafood.
Attraction and Activities
Entrance to most museums usually costs $7, but travelers can save if they get combo tickets to some attractions. Some museums even offer free entry on Sundays. Those who want to enjoy the beach and hit the waves can rent a surfboard for $15.
Transportation
Public transportation in Portugal, like trains, trams, and buses, ranges between $1.30 to $1.60 on a single ticket. Travelers who often use public transit can save if they avail of passes. A day pass in Lisbon costs $7 for a 24-hour bus, tram, and metro ride. The pass increases to $11.40 if it includes unlimited train rides for 24 hours. Meanwhile, travelers can fly from Lisbon to the Azores for as little as $55 and $43 from Lisbon to Madeira.
Travelers can also use tourist cards in some cities like Porto and Lisbon. They only need to visit the local tourism office to pick up one of these tourist cards. The cards can provide them unlimited access to public transportation (from one to three days), with free or discounts to museums and monuments.
Average Two Weeks Budget
Budget travelers to Portugal can explore the country at a daily expense of $50, or $700, for two weeks. The budget includes staying in hostel dorms, using public transportation to get around, cooking their meals, doing primarily free activities, and visiting free attractions.
An average traveler to Portugal spends $135 per day or $1890 for two weeks. It covers staying in hotels, dining in local or regular restaurants, taking high-speed rails to other cities, and doing paid activities.
Luxury travelers can enjoy Portugal for at least $250 daily or $3500 for two weeks. On this budget, they can stay in five-star hotels, have three-course meals or fine dining, take domestic flights or hire a car, visit all the attractions and do all the activities they want. For them, the sky is the limit!
Please note that the above costs do not include flight tickets from and to their home country or the following destinations.
Customs And Import Restrictions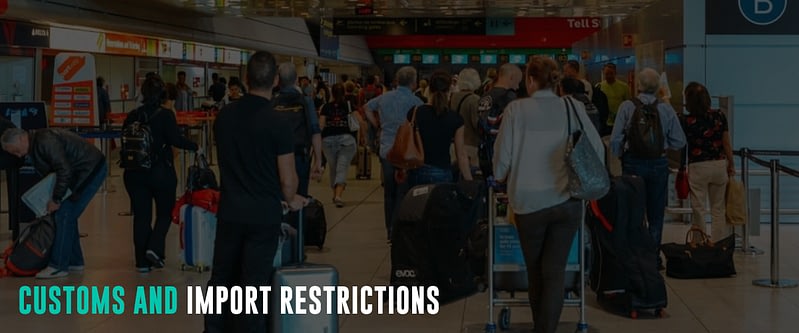 EU nationals 17 years and older can carry items for personal use in their luggage that do not exceed the following limits:
Eight hundred cigarettes, 400 cigars (not more than 3 grams each), 200 cigars, and 1 kg of loose tobacco.
Ten liters of distilled beverages and spirits with an alcohol content over 22% vol; 20 liters of distilled beverages and spirits, wine- or alcohol-based apéritifs, tafia, sake, or similar drinks with an alcohol content of up to 22% vol; 90 liters of wine; and 110 liters of beer.
Meanwhile, non-EU citizens may only benefit from VAT exemption and special duties on some goods transported within their baggage. It is provided that these are for personal use and do not exceed the following limits:
Two hundred units of cigarettes, 100 units of cigarillos (small cigars with a maximum weight of 3g/unit), 50 cigars, or 250 grams of smoking tobacco.
One liter of alcohol and spirits over 22% vol or 2 liters of alcohol below 22% vol; 2 liters of sparkling or fortified wines; and 2 liters of still wines.
50 grams of perfume and 250ml toilet-water
500 grams of Coffee or 200 grams of coffee extracts and coffee essences
100 grams of Tea or 40 grams of Tea extracts and tea essences
Other goods for air travelers not exceeding €430 for those over 15 years old and €150 for travelers less than 15.
Customs authorities in Portugal also impose certain restrictions and prohibitions on the following:
Import of more than €4,987.98 or its equivalent in another currency must be declared.
Animals, plant, and their by-products
arms and ammunition
Check the IATA Travel Center for the expounded Portugal Customs, Currency & Airport Tax regulations details.
Tax-Free & VAT Reimbursement
Visitors to Portugal who are not residents of the EU member states are entitled to tax-free shopping and VAT reimbursements with the below minimum purchase:
€61.35 – VAT rate of 23% for general goods
€57.86 – VAT rate of 16% in Madeira and the Azores
€56.36 – VAT rate of 13% for Wines
€52.87 – VAT rate of 6% for books and lenses
Travelers must ask the shop for an itemized receipt of the goods purchased and the amount due for reimbursement. They can then claim the tax repayment at the main European airports or cities, provided the goods are declared at customs.
Check the E-TaxFree Portugal from the Portal das Finanças for more information on VAT reimbursement for travelers.
Climate Considerations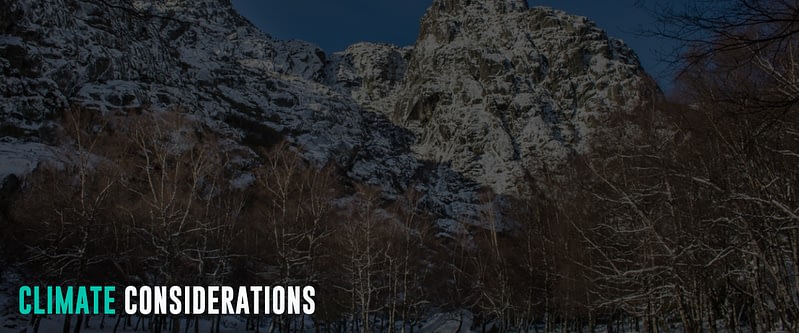 The climate in Portugal varies considerably from one region to another. It is influenced by the topography, latitude, and proximity to the sea, resulting in mild winters, especially in the Algarve.
In mainland Portugal, particularly in the Porto e Norte and Centro regions, the winters are colder, although the temperatures are milder than in the rest of Europe. Snowfall occurs most in the Serra da Estrela mountains, the highest point in mainland Portugal (1,991 m asl). The summers are hot and dry in the inland areas, while the temperatures in the coastal areas are slightly lower. Autumn often brings warm and sunny days, with nice weather starting in November.
Meanwhile, the island climate in the Azores brings mild temperatures all year round. With the influence of the surrounding coast, temperatures in the Azores during winter and summer are delightful. Hence, the archipelago is ideal for nautical sports all year round.
Madeira, on the other hand, has subtropical characteristics. Its geographical position and mountainous relief can explain it. As a result, the climate in Madeira is exceptionally mild. Average temperatures vary between 24 °C in summer and 19 °C in winter. Because of the warm Gulf Stream, the sea temperature in the Madeira Archipelago is also very pleasant all year round. It averages between 18 °C in winter and 22 °C in summer.
Primary Transportation Options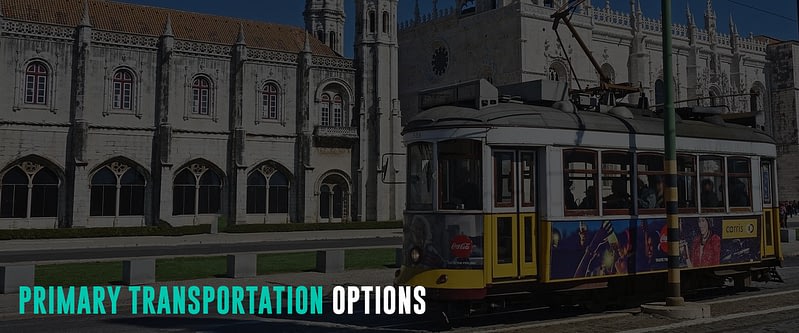 Portugal has a well-developed and diversified transportation system. Travelers in Portugal can get around by air, water, and land. Larger cities like Lisbon and Porto have public transit, including trains, trams, and buses.
Air
Portugal has 25 airports, with Lisbon International Airport as the country's primary hub for international and domestic flights. TAP Air Portugal is the country's flag carrier, with over 50 international destinations and domestic flights between Lisbon, Oporto, Faro, Porto Santo, Madeira, and the Azores. With the presence of several other airlines, traveling by air in Portugal is relatively affordable. For example, a flight from Lisbon to Madeira costs $43, while Lisbon to the Azores costs $55.
Check the ANA – Aeroportos de Portugal, Portuguese airport authority, for more departure and arrival information.
Boat
Ferry and taxi boats are a common way to travel in Portugal's coastal areas and the Azores' islands. Some ferries transport not only passengers but including vehicles. Transtejo and Soflusa provide public transport across the Tagus River between Lisbon and the south bank—several international cruise ships also moors in Portugal.
Trains
Portugal has an excellent rail system and a vast regional, inter-regional, and suburban train network. There are also international train services from mainland Portugal to Vigo, Madrid, and Paris. Travelers can check the Comboios de Portugal (the principal train operator in Portugal) portal for train timetables, tickets, and promos. In addition, Comboios de Portugal offers travelers with Tourist Travelcard discounts on leisure trips. Check all the discount offers that apply to you when planning your trip.
Train tickets in Portugal are generally affordable. For example, a ride from Porto to Lisbon costs around $27. Unlike many other European countries, the high-speed rail in Portugal is also cheap at about the same price between Porto and Lisbon as the regular train.
Public Transit
Portugal has a dense and accessible public transport network covering the entire country. It includes clean, efficient, user-friendly trains, trams, buses, taxis, and funiculars.
In Lisbon, Carris is the largest public transit company. They have 745 buses, 48 trams, three funiculars, and one lift serving the riding public.
Metro Transportation, or rapid transit, is also a great way to explore more prominent cities of Portugal, such as Lisbon and Oporto. Metro Lisboa operates in Lisbon, while Metro do Porto serves the city of Oporto. Both work daily between 6 and 1 am, with day passes available at kiosks, vending ticket machines, and stations.
Bus
Buses are the cheapest way to explore and get around in Portugal. Regular bus schedules and services are available in Portugal's main towns and cities. Route details, timetables, and fares are available on the Rede Nacional de Expressos website.
Since Portugal is not a vast country, traveling by bus is not super time-consuming. For example, fares from Lisbon to Lagos cost $9, while an eight-hour journey from Braga to Faro costs around $11. Meanwhile, a bus from Lisbon to Madrid starts at $22.
Car Rental
Renting a car, scooter, or motorcycle is one of the best alternatives for exploring the country, especially the beaches, smaller villages, or more rural parts of Portugal. It offers more flexibility, allowing you to drive independently or hire a driver simultaneously.
Many rental companies exist in major towns, cities, and airports, such as Lisbon, Porto, and Faro. And because of competition, car rentals in Algarve are cheaper than elsewhere. Early reservations and long-term rentals generally save money. Among the various automobile rental firms accessible in Portugal are Amoita, Holiday Autos, and Europcar.
Car rentals cost as little as $15 per day for a multi-day rental, excluding fuel. It's an affordable way to explore the attractions in Portugal if you have someone to split the cost, especially in the Azores.
Taxi
Several taxi companies are operating all over the country. Taxis are primarily beige, although there are still traditional Portuguese-style black cabs with green roofs. They have meters, with rates starting at around $3.50 (€3.25) and an additional $0.50 (€0.47) for every kilometer. Take note that the taxi rate increases by 20% at night. They also charge $1.73 (€1.60) for luggage (regardless of weight and pieces). Another $0.87 (€0.80) is added if travelers phone a taxi. Toll charges are also added to the passenger fares.
Start Trip Planning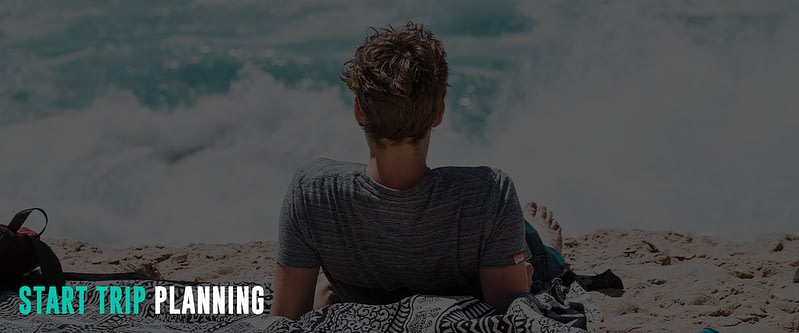 Travel-Wise is made from the ground up to help people travel more, break down the barriers that make it tough to get going, and start your journey as painlessly as possible. Bookmark our other Country Guides to help kick-start your research for future travels. We also offer templated itineraries from our staff and community that help serve as a building block for your trip plans. Alternatively, we also utilize AI to offer a way to generate itinerary ideas. This saves much time just getting you up and running with a template. From there, you can use the trip planner to create your customized itinerary, invite friends and family for collaboration, find others from Travel-Wise to join the trip, book and track important information, journal, and share your experiences at the end or along the way!