This travel wiki page for the Republic of Palau will help guide travelers with quick and relevant information to consider when planning and visiting the country. It is difficult to find all the relevant information you need on culture, safety, travel restrictions, and things to do, so we summarize it all here. If anything is stale or outdated, please let us know! Let's dive in and explore more high-level information as a Palau trip planner!
Last updated September 20th of 2022.
National Information & Culture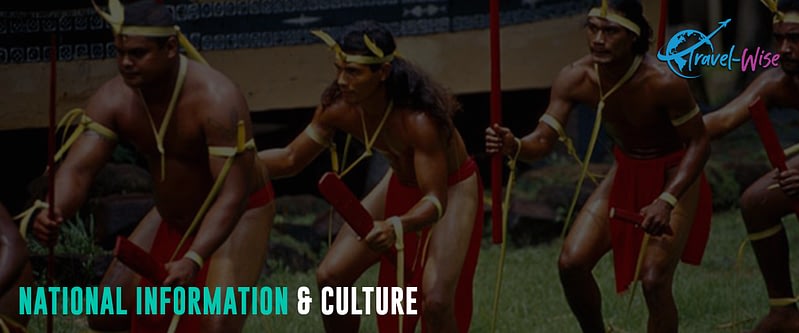 The Republic of Palau is an island country in the Pacific Archipelago. An aquamarine lagoon and lush forest surround it, home to 200 natural limestone and volcanic islands.
In Palau, casual island-style clothing prevails. Cotton and loose-fitting clothing are acceptable in most places. But visitors should respect local customs by not wearing swimsuits, skimpy shorts, or other inappropriate clothing in towns, villages, or public places.
The country has a long history of world-firsts in conservation as the first country to create a shark sanctuary in its national waters, the first to ban the destructive practice of bottom trawling, and the creation of Palau National Marine Sanctuary in 2015. This sanctuary is the largest fully-protected, no-take zone in the world.
Palau may be a small country, but its pioneering project on environmental conservation draws attention to the ecological challenges related to tourism, particularly the Palau Pledge campaign. This is in addition to the country's list of world-firsts in conservation.
Check out the Palau Official Tourism web page and learn more points of interest in the country.
Special Travel Considerations
Covid-19 Policy
As of July 9, 2022, travelers must be fully vaccinated to enter the Republic. In addition, they must submit proof of complete COVID-19 vaccination, with the final dose administered at least fourteen (14) days before traveling to the country. On the other hand, unvaccinated individuals under 18 are permitted to enter Palau. But still, they must adhere to all other requirements imposed by health authorities, such as wearing a mask covering the nose and mouth, practicing physical distancing, and avoiding large gatherings 14 days before their trip. Children Under two years of age are exempt from the requirement to be COVID-19 tested before traveling to the Republic.
Also, every arriving passenger must download, print, and fill out the Arrival Health Declaration Form. It will be collected upon your arrival in the country.
The country's Covid-19 policy may vary over time. Thus, we recommend checking out this web page for more updates about Palau's Covid-19 policy and entry requirements.
Visa Information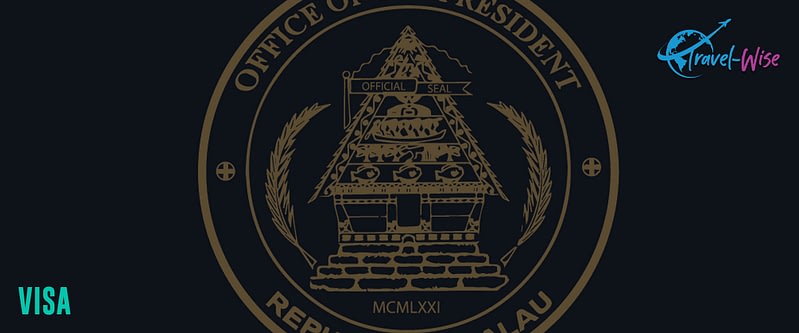 A visa is not required to enter Palau, and a 30-day Tourist Visa will be issued upon arrival. Tourists can extend their visas with the approval of the Chief of Immigration for a fee of US $50.00 seven days before the visa expiration date. Citizens of the United States of America, Federated States of Micronesia, Republic of the Marshall Islands, Guam, and the Common Wealth of Northern Marianas Islands with valid passports have the privilege of one-year visas upon arrival. In contrast, citizens of Myanmar and Bangladesh must secure a pre-approved visa.
Visitors must have at least six months of valid passports, proof of return tickets, and sufficient funds for the stay. In addition, all arriving guests must sign the Palau Pledge stamped into their passports and fill out the Palau Entry Form.
Popular Attractions
Tourism in Palau is mainly centered around the great sites for scuba diving and snorkeling. Diving here allows you to drop close to Manta Rays, Sharks, Dolphins, Turtles, Eels, and whirlwinds of Brilliant Fish. Apart from this, there are other points of interest to see. For example, Palau has been the battle arena for control of the Pacific during World War II. Thus, the many relics and sites in various locations can bring you back to history.
Together, let us explore the many points of interest in the country!
Dive Spots
Blue Corner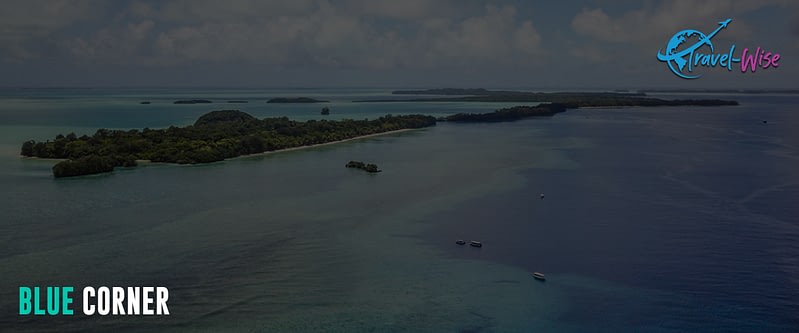 Blue Corner is considered one of the best dive sites in the world and is not to be missed when visiting Palau. It has abundant marine life and holds the promise of numerous species of shark, multitudinous schools of fish, coral reefs, and caverns to explore. It is approximately 8 meters at its shallowest point and descends to about 30 meters, with excellent visibility on any given day. In addition, the Blue Corner is known for its variable currents, which can change direction at any moment and offers an adrenalin-fuelled experience.
Blue Holes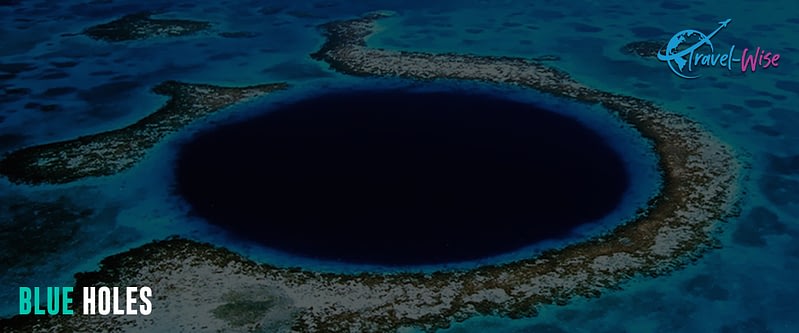 Diving in the Blue Holes certainly provides enough interest and action. It has four holes, the entry points to the amphitheater-sized cavern, and the best photo spot. From there, you can see white and black corals adorning the cavern's walls, and watch out for large schools of barracuda and snapper patrolling the cavern opening. Going into the cavern, you may encounter flaming scallops, dartfish, and cleaner shrimps. Finally, at the bottom, you can see white-tip reef sharks, leopard sharks sleeping, and various shells.
German Channel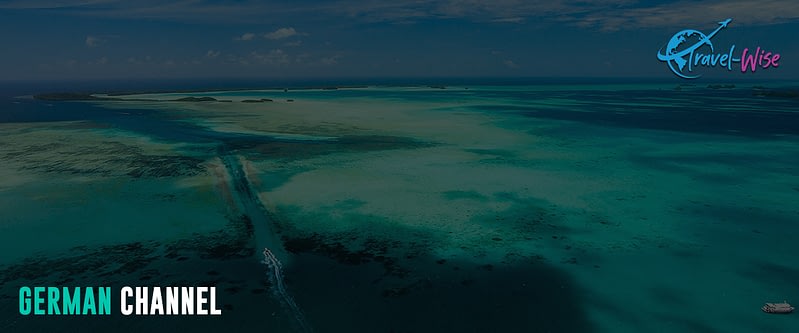 It is an artificial channel in the barrier reef and was made when the country was under the German Colony. Manta Rays habitually pass this channel, with sightings of grey reef sharks and schooling jacks. At the bottom, you can see coral mounds, garden eels, and crocodile fish.
Peleliu Wall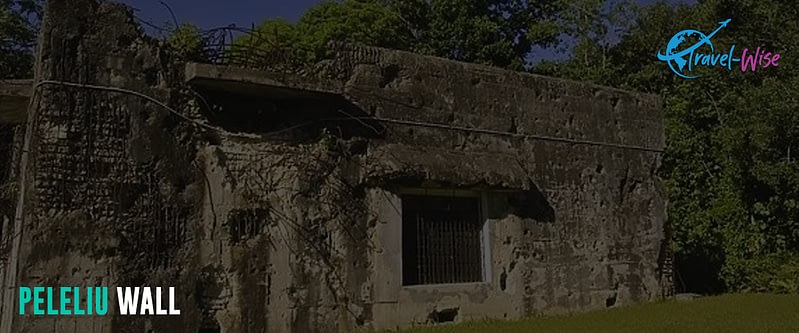 The Peleliu Wall is the most beautiful and deepest wall dive in Palau. It is a wall section between two other great, advanced scuba dive sites in Palau: the Peleliu Cut and Peleliu Express. Diving on a typical day offers you to see large schools of tropical fish, all species of sharks, and a beautiful array of corals. Pygmy orcas, bull sharks, and hammerheads occasionally pass the outer reef. Peleliu wall is a delight to underwater photographers, with all the giant sea fans decorating the sheer cliff and reef wall, combined with various tropical fish.
Peleliu Island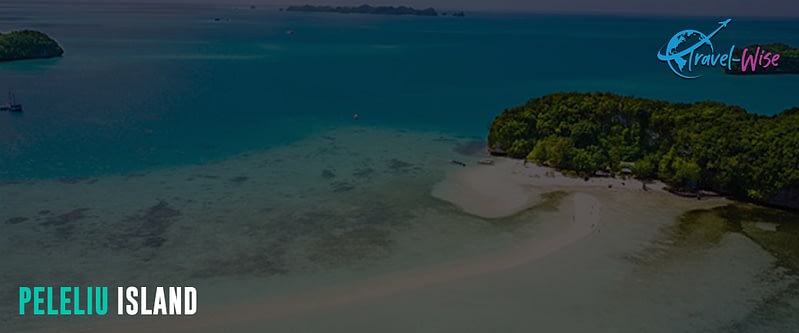 The Peleliu Island has been the battleground between the US and Japan, known to be the bloodiest battle in the Pacific during World War II. Thus, any visitor interested in history must take a day to stop in Peleliu and see the historical relics in the Bloody Nose Ridge and 1,000 Man Cave (a maze of tunnels and chambers built by the Japanese during WWII where a thousand of them used to hide and refused to surrender). Other must-see historical sites on the island are the WWII Memorial Museum, the Japanese Military Headquarters Building, and Peleliu Memorial. The island is also a great dive spot, including the Peleliu Wall, Peleliu Express, and Peleliu Cut.
Rock Islands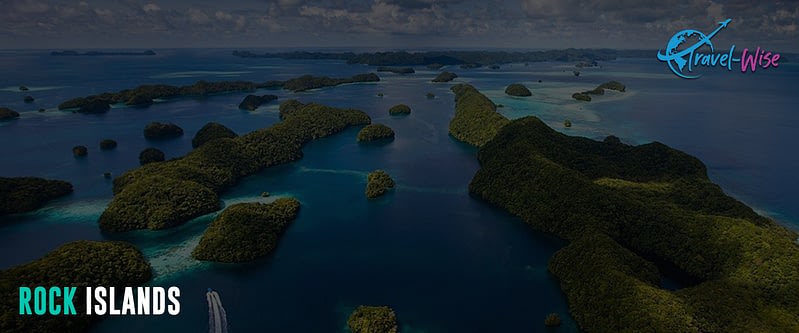 The Rock Islands is a UNESCO World Heritage Site and the crowning glory of Palau. It is home to limestone islands of volcanic origin. It has Palau's most popular dive sites like Blue Corner, Blue Holes, and German Channel, showcasing the fantastic creatures in the underwater world.
Milky Way Lagoon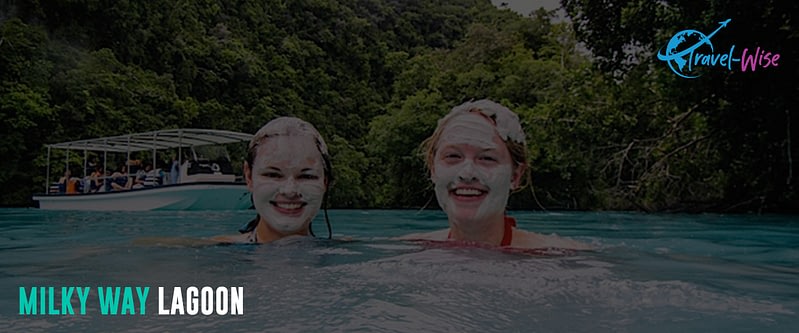 The Milky Way is a secluded lagoon in the Rock Islands. It has white limestone mud famous for its therapeutic properties. A lagoon is also an excellent place for swimming and snorkeling.
Jellyfish Lake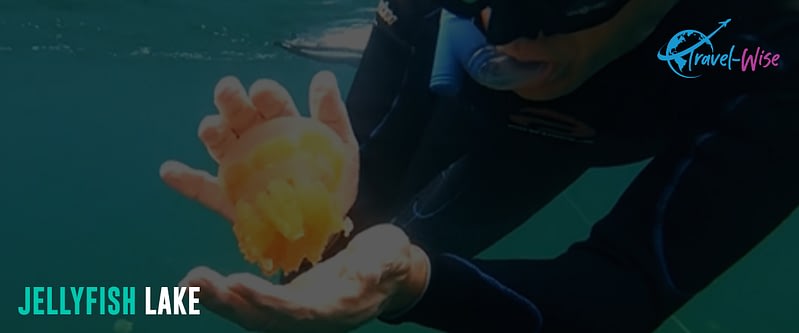 One of the major attractions in Palau is Jellyfish Lake. It is a marine lake in Eil Malk, also part of the Rock Islands. The lake has millions of golden jellyfish wherein visitors can swim around. Don't worry, as these jellyfish species are harmless.
Koror
Belau National Museum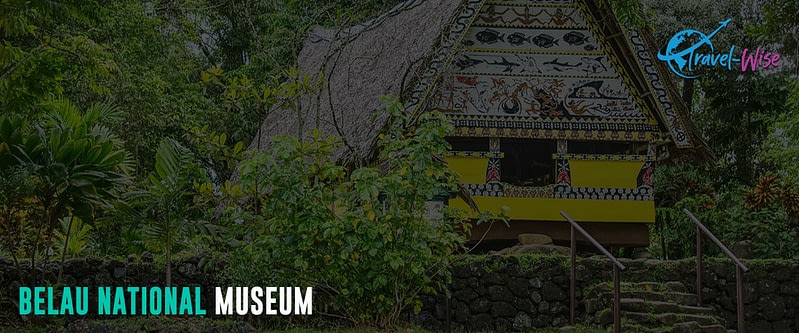 The Belau National Museum features exhibits from all eras of Palauan life. This includes artwork, photography, sculpture, storyboards, and more. In addition, the floors show fascinating traces of the history of the colonial occupation on the island, and the grounds contain a striking wood-and-thatch bai (men's meeting house) carved and painted with depictions of Palauan legends.
Etpisom Museum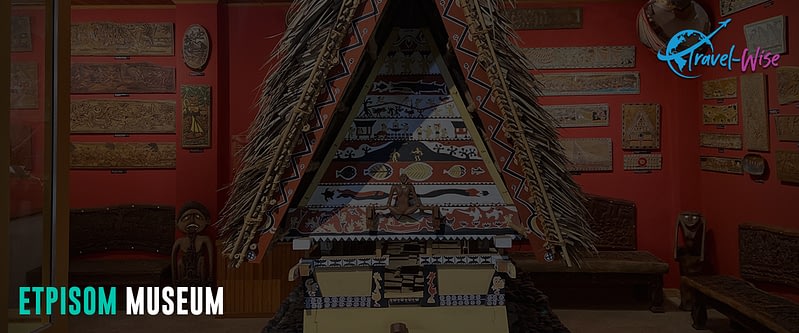 This beautiful little museum has an eclectic collection of exhibits focusing on the history and culture of Palau and Micronesia. It displays foreign influence, traditional money types, the famous 1st childbirth ceremony, canoes and fish traps, rare seashells, and master carvers' storyboards. The museum recently added a selfie bai and bird murals where tourists can identify the endemic birds of Palau.
Babeldaob
The Bai in Airai State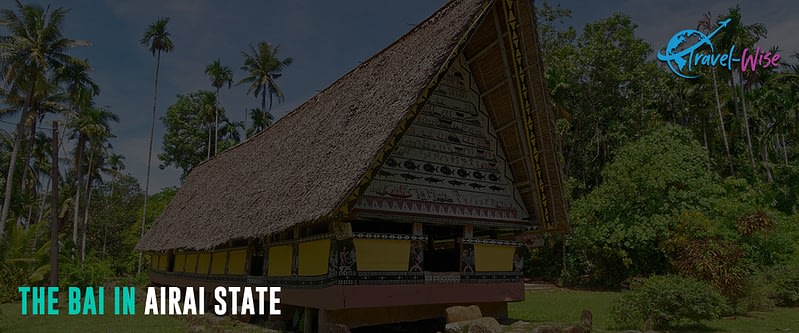 The Bai (men's meeting house) in Airai State is the oldest bai in Palau. It is over 100 years old, 21 meters long, and 6 meters wide, with a steeply pitched roof reaching a height of 12 meters. What's interesting about this is the number of legendary scenes and symbolic motifs painted inside and outside. For example, if you visit this bai, look for the figure of delerrok (the mythical money bird) at all corners. It is said to bring good fortune to the village.
Melekeok and Ngerulmud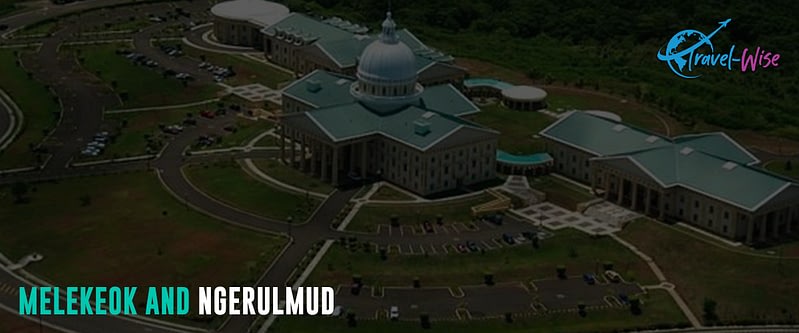 Melekeok is the capital city of Palau and where the capitol building called Ngerulmud is located. It is the most impressive building in the city and a replica of the United States Capitol Building in Washington, DC.
Ngardmau Waterfall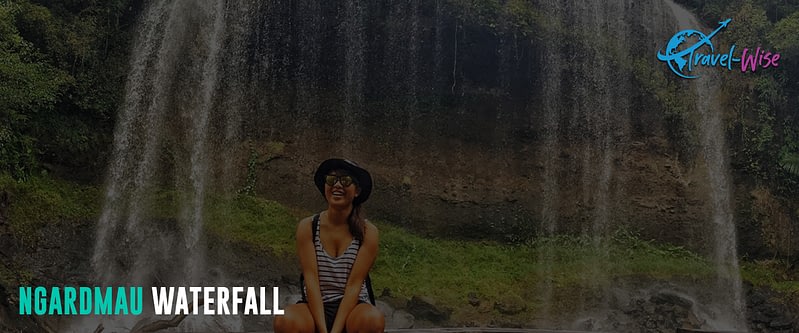 The Ngardmau Waterfall in Babeldaob is the largest in Palau, around 30 meters high and 37 meters wide. It is one of the country's most visited sites, with historical remains of Japanese colonial times along the trail.
Stone Monoliths of Ngarchelong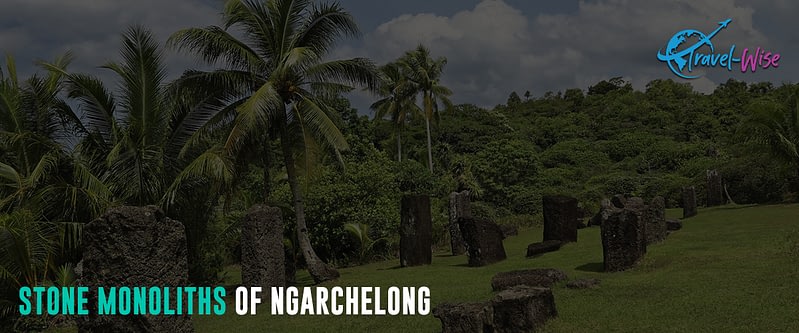 The Stone Monoliths of Ngarchelong are believed to be built in 100AD. Thirty-nine stone structures form part of this historic and mysterious site; no one knows its origin. However, local legend has it these were placed there by a god to support the building of a Bai to hold all of his people and were regarded as a sacred area for prayers and rituals. Today, they are a popular site for history lovers and tourists alike because of the incredible views over the Pacific Ocean.
Kayangel Atoll, Belau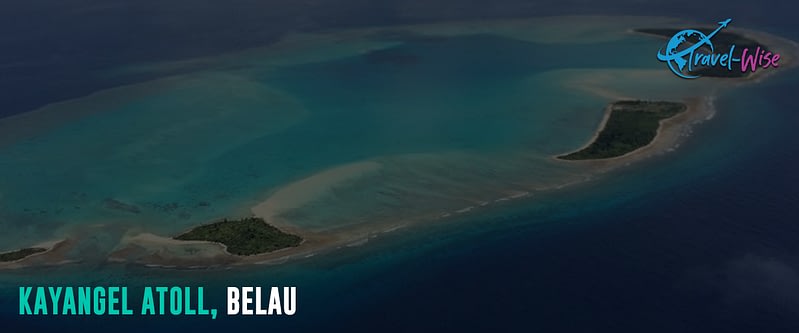 The Kayangel Atoll is the only atoll in Palau. It has stunningly beautiful white sand beaches, seashells, and breathtaking azure watercolor. This is one of the best places to sit on the shallow water and appreciate the tranquility of nature. The atoll is also best for snorkeling, fishing, and good dive sites.
Primary Spoken Language(s)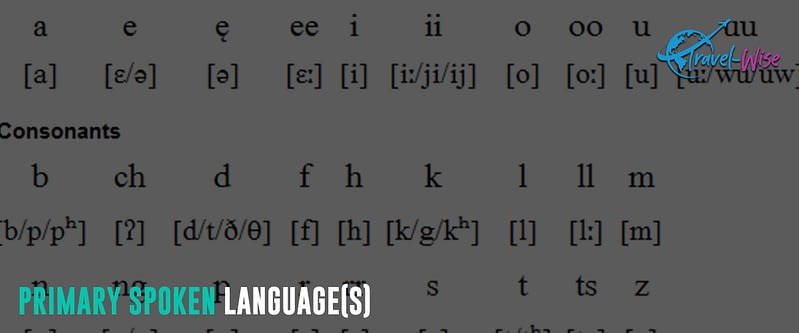 The official languages are Palauan and English, except in the states of Sonsorol, where they speak Sonsorolese, and Hatohobei, who speaks Tobian. Also, a significant portion of the population speaks Mandarin, Cantonese, Japanese, Filipino, and Bengali.
Safety Concerns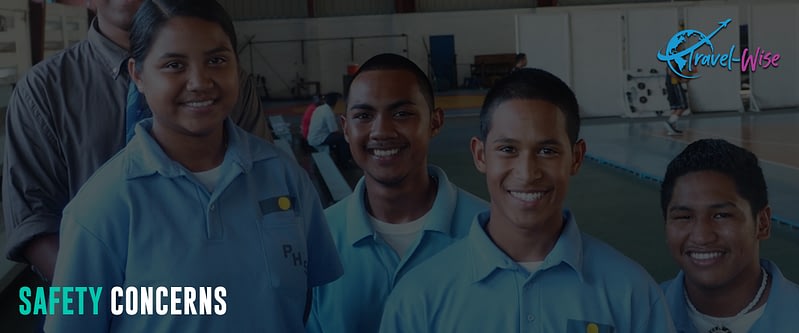 It is very safe to travel in Palau, as it has a Level 1 travel advisory from the US State Department. The crime rates are low, but visitors are still encouraged to exercise common sense while traveling around the country by keeping their valuables locked up or safe and secure on you at all times.
Despite having a low crime rate environment, tourists must also be aware of the natural hazards, local laws, and curfews to observe. These hazards include:
Hazards
Many unexploded ammunition is left underwater in Palau from World War II, particularly in Peleliu and Angaur. Thus, tourists should exercise caution when diving and exploring caves.
Some parts of Palau have bull sharks and saltwater crocodiles without warning signs to indicate their presence. Therefore, checking with locals and authorities before considering water activities in mangrove areas is best.
The dive sites in Palau are not for the faint-hearted. Due to the strong and unpredictable currents, divers must always be alert and exercise precautions.
Laws and Curfews
The State of Koror, the most populous state and where most tourist facilities are located, enforces a curfew. Tourists must adhere to the schedule to keep away from trouble. The legal drinking age in Palau is 21, and it is illegal to drink alcohol in public (apart from licensed premises). It is also illegal to take away historical items from sunken ships. Lastly, homosexuality is illegal, so use discretion when in the country.
Drone Regulations
There is an active regulation on the usage of drones in the Republic of Palau. Therefore, a tourist must register before using his drone, which may result in a fine. If you plan to fly a drone, register with this link.
Budget Considerations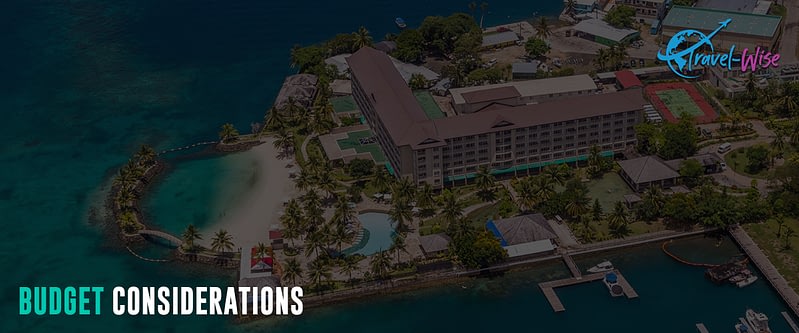 Palau is not a cheap destination to travel to. But for divers and water activities enthusiasts, the trip to its underwater world will be worth every penny.
Palau hotel rates range from $40 to $180 per night, averaging $60 for budget accommodations. A group or family traveler can rent an entire home from $160 to $540 per night. Depending on daily activities and your appetite, a budget traveler can allocate $30 for food and transportation and $40 for 1-star accommodation. To summarize, around $70 can be a budget traveler's daily expense allocation, and around $1400 for a 2-week stay, excluding flight tickets.
These are just the minimum expense considerations, as the daily travel expenditure can vary according to individual activities and destinations.
Customs And Import Restrictions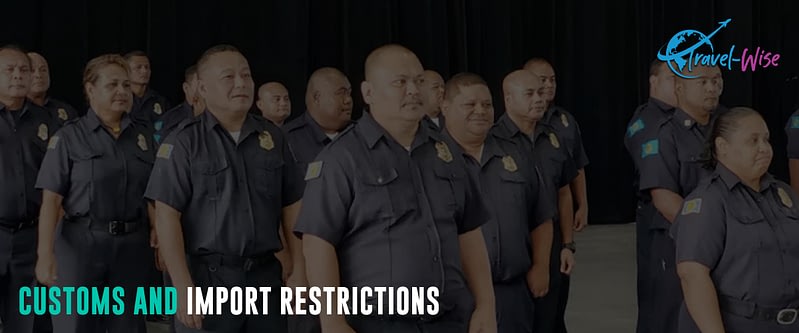 Like other countries, the Republic of Palau imposes regular customs and import restrictions on specific items. For the complete guide, consider checking out their customs web page.
Climate Considerations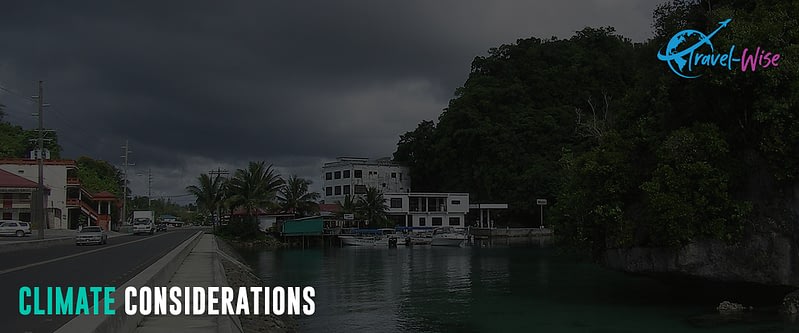 Palau enjoys a pleasantly warm climate all year round, with an annual mean temperature of 82° degrees F. (27° C.). Rainfall can occur throughout the year, and the annual average is 150 inches. The average relative humidity is 82%, and although rain falls more frequently between July and October, there is still much sunshine. Typhoons are rare as Palau is located outside the typhoon zone.
Primary Transportation Options
Air
There is only one international airport in the country, Palau International Airport on the island of Babeldaob, with two other domestic airports catering to local flights.
Land
Upon arrival at the airport, you can hire a car from several companies and the International Budget Car Rental. Drivers must be at least 21 and drive on the right side. The maximum speed limit is 40kph (25mph). Take note. It is illegal to overtake slow-moving cars!
Another option is taking taxi services, which also offer comfortable travel. They are not metered, and fares are fixed, with the tariff you can ask from the driver. It is common to hire the service of a particular taxi driver for the duration of your stay and call them each time you need a lift.
Bike rentals are another option to explore Koror and Babeldaob. Koror is the city center, a small place, and one can quickly get around on foot.
Water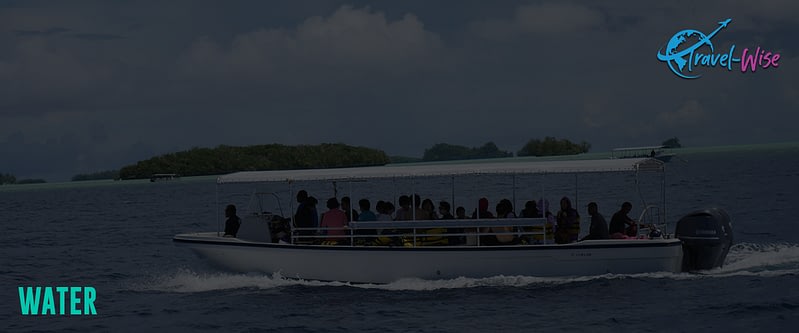 The main attractions in Palau are its islands and water. Unscheduled inter-island boat services are available from Babeldaob to Kayangel. It is also possible to hitch a ride with one of the local boats heading to other islands. Visitors can also charter boats for a day or avail trips between the main islands of Palau from registered local operators.
Start Trip Planning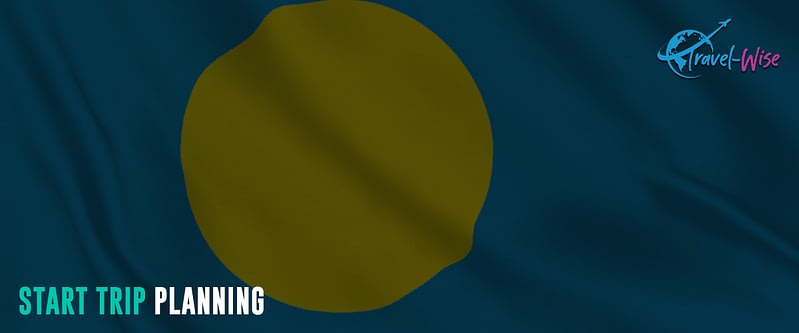 Travel-Wise is made from the ground up to help people travel more, break down the barriers that make it tough to get going, and start your journey as painlessly as possible. Bookmark our other Country Guides to help kick-start your research for future travels. We also offer templated itineraries from our staff and community that help serve as a building block for your trip plans. Alternatively, we also utilize AI to offer a way to generate itinerary ideas. This saves much time just getting you up and running with a template. From there, you can use the trip planner to create your customized itinerary, invite friends and family for collaboration, find others from Travel-Wise to join the trip, book and track important information, journal, and share your experiences at the end or along the way!