This travel wiki page of South Africa will help guide travelers with quick and relevant information to consider when planning and visiting the country. It is difficult to find all the relevant information on South African culture, safety, travel restrictions, and things to do, so we summarize it all here. If anything is stale or outdated, please let us know! Let's dive in and explore more high-level information on travel to South Africa.
Last updated April 9th of 2023.
National Information & Culture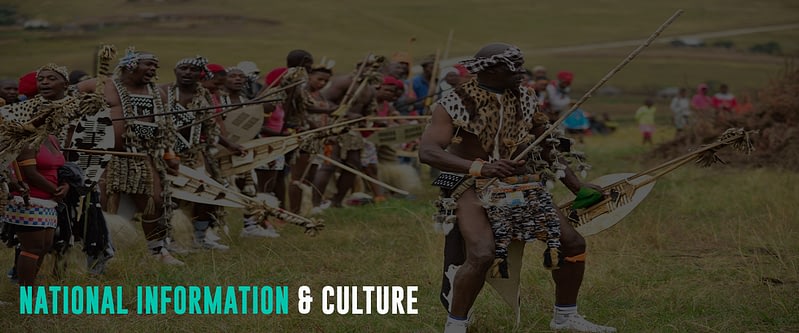 South Africa, officially the Republic of South Africa (RSA), is the southernmost country in Africa that stretches along South Atlantic and Indian Oceans. South Africa shares land borders with Namibia, Botswana, and Zimbabwe to the north. To the east and northeast are Mozambique and Eswatini. The country also completely enclaves the nation of Lesotho. Its administrative capital is Pretoria, while Cape Town is the legislative capital and the seat of Parliament. And although Bloemfontein has been regarded as the judicial capital, the site of the highest court is in the largest city of Johannesburg. On the other hand, the country's official currency is the South African Rand (ZAR).
South Africa is multi-ethnic, with various cultures, languages, and religions. About 80% of the population are Black South Africans. In contrast, the remaining population consists of European (White South Africans), Asian (Indian South Africans and Chinese South Africans), and multiracial (Coloured South Africans) ancestry.
Poverty levels and crime rates are high in South Africa. It is common to see beggars and less fortunate people asking for money. Crime is also prevalent, and safety and security can be an issue. Travelers may even find homes with electrified fences. Moreover, South Africa has the world's highest number of HIV/AIDS at around 7.5 million in 2019. With these realities in South Africa, visitors must be vigilant and aware of their surroundings and take necessary safety precautions.
It is also worth knowing the history of Apartheid in South Africa and learning about the struggle for freedom and equality. Be sensitive to the issues and the effects of this racial segregation and discrimination system.
Visit South Africa's Official Tourism Website for more information and tips when planning your trip.
Special Travel Considerations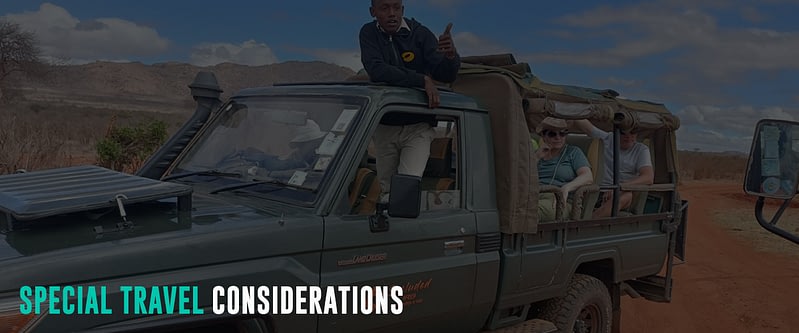 Each country and destination has rules and regulations that every traveler must consider. Hence, check the following considerations for hassle-free travel to South Africa.
Covid-19 Policy
As of June 22, 2022, South Africa has lifted all entry requirements related to Covid-19. Hence, Covid-19 testing, vaccination certificate, or isolation is unnecessary for visitors to enter South Africa and explore its nature and wilderness.
However, the Covid-19 protocol of South Africa may vary over time with the evolution of the pandemic. Therefore, check the latest Covid-19 entry requirements when planning your trip.
Travel Insurance
Travel and health insurance are not mandatory for visitors to enter South Africa. However, it is advisable to have one that covers emergency medical treatment, including Covid-19, repatriation, and evacuation. Travel insurance can protect you against the inconvenience of injury, medical emergencies, theft, and flight cancellations. In addition, it is a comprehensive protection in case anything goes wrong with your trip.
Visa Information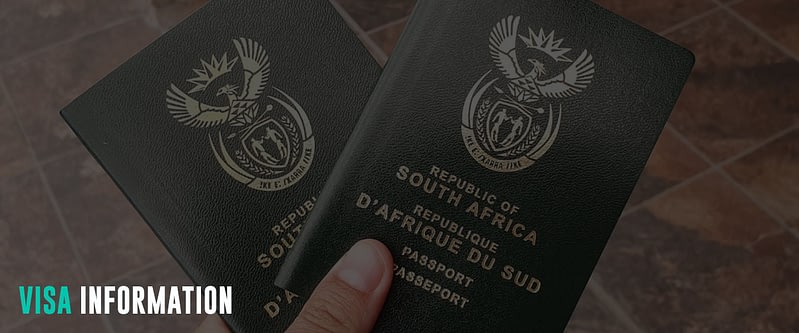 Nationals of 83 visa-exempt countries can enter South Africa and stay from 30 to 90 days, while citizens of 14 countries are eligible for eVisa application. On the other hand, other passport holders must obtain a visa from the nearest facilitation centers before traveling to South Africa. Visitors can also check their visa eligibility according to their country's issuing passport.
Aside from a visa, all visitors to South Africa must have a valid passport beyond their stay, return or onward ticket, and sufficient funds. Visitors must also have yellow fever vaccines if they pass through the yellow fever belt of Africa or South America.
Popular Attractions
South Africa is a biodiversity hotspot with unique biomes and plant and animal life. The country has the most UNESCO World Heritage Sites in Africa and is a must-visit for wildlife adventure and nature lovers.
Kruger National Park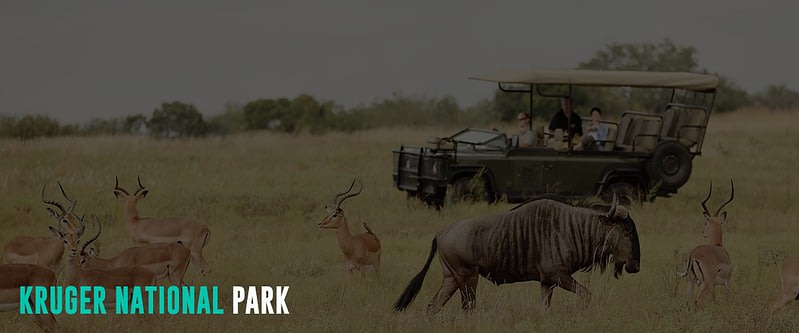 Kruger National Park in the northeastern provinces of Limpopo and Mpumalanga is one of the largest game reserves in Africa. The park receives about 2 million annual visitors and is home to numerous species. These include 336 trees, 49 fish, 34 amphibians, 114 reptiles, 507 birds, and 147 mammals. Highlights of the Kruger are the Big Five: buffalo, elephant, leopard, lion, and rhino, and the Little Five: buffalo weaver, elephant shrew, leopard tortoise, ant lion, and rhino beetle. The park is also home to San (bushman) rock paintings and archaeological sites. Other park highlights include the Letaba Elephant Museum, Stevenson Hamilton Memorial Library, and the Jock of the Bushveld Route.
Kruger National Park offers a wildlife experience that ranks amongst the best in the world. Visitors can enjoy various activities, such as wilderness trails, bush walks, mountain biking, and remote 4WD trails, to explore the fourteen different ecozones in the park. The park has nine main gates allowing entrance to the various camps. With its accessibility, quantity, and variety of wildlife, Kruger is one of the best places to see animals worldwide, making it one of South Africa's most popular attractions.
The park is part of the Kruger to Canyons Biosphere, a region recognized as an International Man and Biosphere Reserve by UNESCO.
Cape Town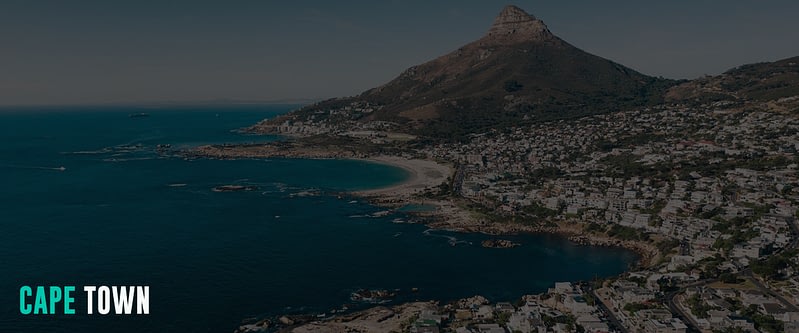 Cape Town in South Africa is one of the most beautiful cities on Earth. This cosmopolitan city is surrounded by nature, nestled between a rocky mountain range and the sea.
The shore of Cape Town is also rich with natural treasures. Travelers could observe whales spouting from the harbor while strolling along the seaside boardwalk. Penguins waddle down the golden beaches of False Bay, while Cape Point, south of the city, has rich flora and fauna. Cape Town is also well-known for its stunning boulder-fringed beaches. Camp's Bay is a popular spot, with several stylish stores and cafés nearby. The Victoria and Alfred Waterfront is a must-visit for travelers to Cape Town for its dining, shopping, entertainment, and relaxing experience.
Table Mountain National Park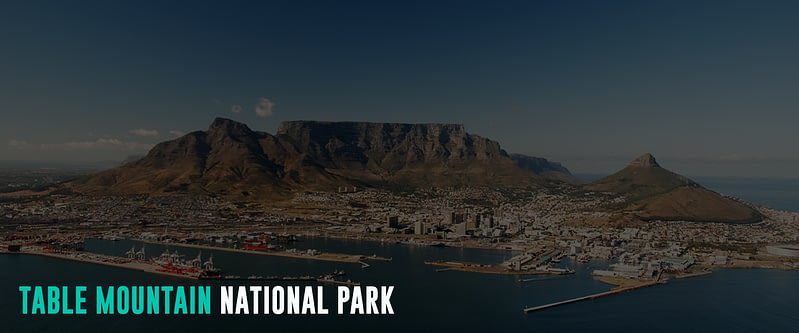 Table Mountain National Park is a South African national park in Cape Town. Its primary purpose is to protect the natural environment of the Table Mountain Chain, particularly the rare fynbos vegetation. The property is part of the UNESCO Cape Floral Region World Heritage Site. The park has two famous landmarks: Table Mountain and the Cape of Good Hope. Other highlights of Table Mountain National Park is the Boulders Penguin Colony which is home to some 3000 African penguins, Signal Hill, and Lions Head.
Table Mountain towers over Cape Town and its coastline. One of the top things to do in Table Mountain is hike to the peak or take the cableway up for a beautiful panorama of the city, Table Bay, and Robben Island. The hour-long trek up Lion's Head also offers panoramic city views. Travelers can also drop by the spectacular Kirstenbosch Botanical Gardens on Table Mountain's eastern slopes.
One of the Natural New 7 Wonders of the World, Table Mountain attracts an average of almost 4 million visitors annually.
Cape of Good Hope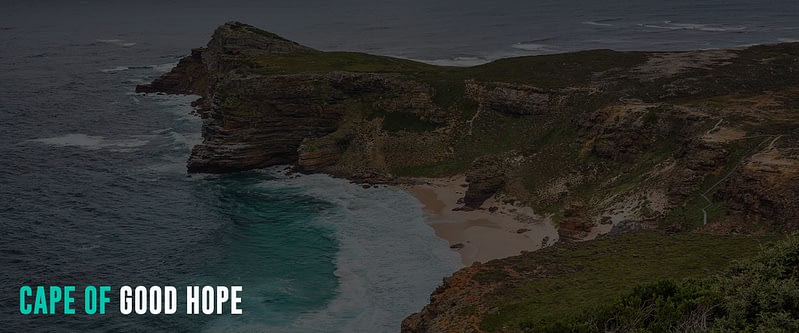 The Cape of Good Hope, part of Table Mountain National Park, is appreciated globally for its fantastic land formation, diverse fauna, and unique flora. Visited by a million annual tourists, the Cape of Good Hope is a must-journey for Cape Town travelers.
Despite its urban setting, The Cape of Good Hope is home to thousands of species of Cape Fynbos, over 250 bird species, Chacma Baboons, Cape Mountain Zebra, and a variety of antelope. One of the top activities in Cape of Good Hope is the two-day hiking trail that covers a 34km circular route. The trek begins and ends at the Cape of Good Hope's entry gate and includes fynbos paths, isolated beaches, and overnight lodging.
Drakensberg Mountain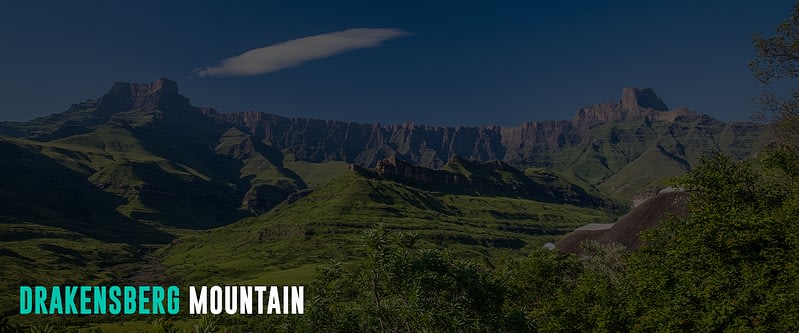 The Drakensberg, meaning "Dragon Mountains," is one of the top destinations in KwaZulu-Natal, South Africa, and a popular holiday spot for locals. It is home to the country's highest peaks: Giants Castle, Cathedral Peak, and Mont-Aux-Sources.
The Drakensberg is saturated with waterfalls, streams, rock pools, caves, incredible views, and over 600 examples of San rock paintings. Some of its best attractions include Tugela Falls, the world's second-highest waterfall; Sani Pass, the only road crossing the summit of the Drakensberg Mountain Range; The Amphitheatre, one of the world's most impressive cliff faces; and Mafadi, the highest mountain in South Africa. Moreover, the Giant's Castle Game Reserve protects large herds of eland and is home to over 800 species of flowering plants and a diverse range of wildlife.
Popular visitor activities include hiking and cycling scenic mountain trails, fishing for trout, rock climbing, abseiling, parasailing, and rafting the fast-flowing rivers. Hot air balloon rides are also available, a great way to appreciate the dramatic topography.
The region encompasses uKhahlamba-Drakensberg Park, a UNESCO World Heritage Site for its incredible beauty. In summer, the mountain landscapes are lush with gushing waterfalls and clear streams; in winter, the peaks are covered in snow.
Blyde River Canyon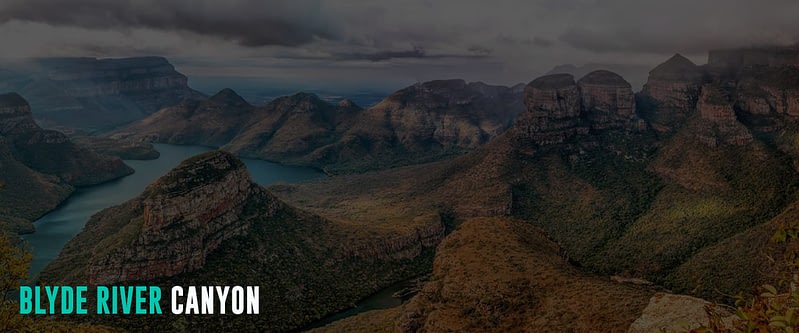 The Blyde River Canyon, part of the Blyde River Canyon Nature Reserve in Mpumalanga, South Africa, is the world's third largest canyon after the Grand Canyon in the USA and the Fish River Canyon in Namibia. But in contrast to the Grand and Fish River Canyons, the Blyde River Canyon is filled with green forests and lush vegetation and is a popular stop between Johannesburg and Kruger National Park. The canyon is known for its striking colors and textures, including waterfalls and lichen-covered rock formations. Visitors can enjoy game viewing, hiking, scenic driving routes, boat trips, or whitewater rafting on the rivers.
The park is also home to Africa's second-largest canyon and a rich diversity of wildlife, such as antelope species, hippos, crocodiles, and every South African primate species, numerous fish, and over 1000 plant species. Moreover, the canyon is part of the Panorama Route; starting from Graskop, it passes through popular attractions such as God's Window, the Pinnacle, and Bourke's Luck Potholes. From viewpoints, visitors can enjoy panoramic sites of the canyon and river and distinctive rocky outcrops such as the Three Rondavels resembling three African-style huts. Visitors will also find the Lisbon Falls.
Kgalagadi (Kalahari) Transfrontier Park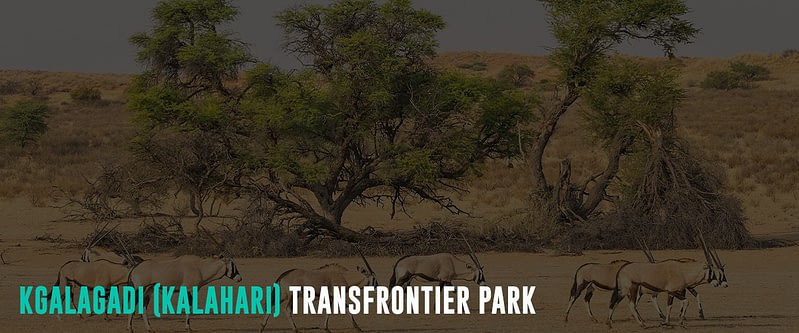 Kgalagadi Transfrontier Park is a large wildlife reserve in Northern Cape, South Africa which straddles the Botswana border. The park comprises two adjoining national parks: Kalahari Gemsbok National Park in South Africa and Gemsbok National Park in Botswana. Hence, making it one of the largest wilderness areas in the world and Africa's first officially declared transfrontier park.
The park is characterized by red sands, golden grasslands, and camel thorn trees, creating a perfect backdrop for photography and game viewing. Visitors can take photographs and go game viewing to see the diverse wildlife, including the famous black-maned Kalahari lion, gemsbok, meerkats, sociable weavers, and many birds of prey. Other predators, such as leopards, cheetahs, and hyenas, are also in the park.
Although the park is quite arid, its bleak yet beautiful scenery makes wildlife sightings even more special. Four-wheel drive vehicles are recommended for some rugged roads or those venturing into Botswana.
The only park of its kind in Africa, Kgalagadi Transfrontier Park was founded to protect animals and birds migrating between the two countries.
Addo Elephant National Park, Eastern Cape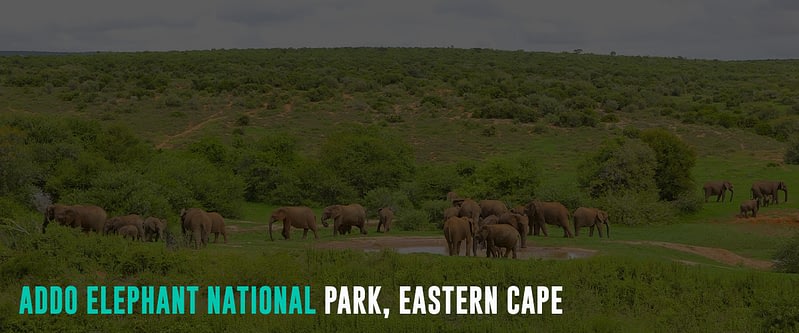 Addo Elephant National Park is a vast wildlife conservation park near Gqeberha, South Africa, and is the country's third-largest national park after Kruger and the Kgalagadi. Covering an area of 120,000 hectares, including Bird Island and St Croix Island in Algoa Bay, the park is home to over 600 elephants. It also prides itself as a 'Big 7' reserve, providing sanctuary to elephants, rhinos, lions, buffalo, leopards, southern right whales, and great white sharks. It is a popular tourist attraction, offering opportunities for game drives and marine tours to witness the Big Seven animals. The park also features large breeding colonies of African penguins and Cape gannets. Moreover, it provides hiking and horseback riding safaris, night safaris, and accommodation options for overnight stays. Established in 1931, Addo Elephant National Park aims to protect and conserve the endangered wildlife species of South Africa.
Robben Island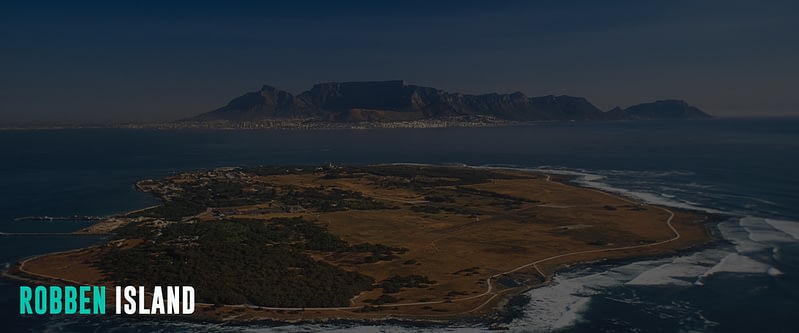 Robben Island, a UNESCO World Heritage Site, is a popular destination for local and international travelers. The island, located 7km off the coast of Cape Town, was fortified and used as a prison from the 17th century until 1996 at the end of the Apartheid. Moreover, the island housed a hospital, mental institution, leper colony, and military base.
The isolated island was discovered by Bartolomeu Dias in 1488. It was later fortified and used as a prison by the Portuguese, British, and Dutch. From 1961, it is where the South African government kept political prisoners opposed to Apartheid, including former South African President Nelson Mandela. They were often beaten, fed poor food, and forced to work in quarries, particularly in the early years.
Tours on the island are under the management of the Robben Island Museum, and a visit to the museum offers a fascinating look at the lives of the inmates during Apartheid. A tour of Robben Island begins at the V&A Waterfront with a multimedia exhibition before taking a scenic ferry trip to the island. Once on the island, a former political prisoner leads a unique tour of the island's many historic facilities.
However, bad weather can lead to a cancellation of the ferry. So, visitors should be aware of the possibility of such delays, especially if they are on a tight schedule.
Johannesburg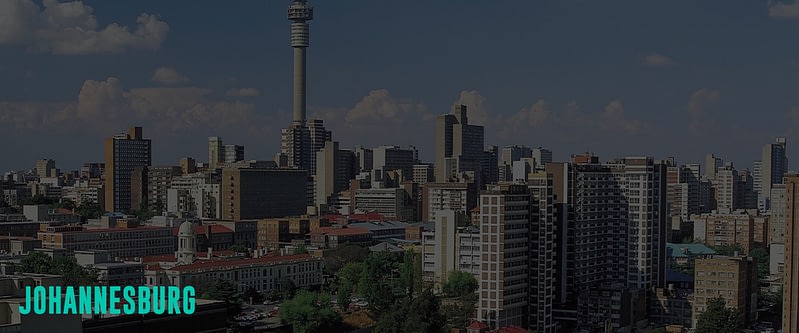 Johannesburg, the capital and most populous city in South Africa, is the starting point for many safari tourists. It is known as the "City of Gold" because of its abundant resources of golden metal, but it is also the country's economic engine and dynamic heart.
A must-visit for travelers in Johannesburg is the Apartheid Museum, with displays of devastating look at Apartheid's persecution to the dawn of democracy. Travelers must also check Constitution Hill and Gold Reef City, which explores the region's history via mining-themed activities.
If Johannesburg is South Africa's heart, the shanty slums of Soweto, an acronym for southwestern townships, are its soul and the birthplace of a new democratic constitution. Soweto is the residence of Apartheid leaders former President Nelson Mandela and Archbishop Desmond Tutu. One of the most popular activities in Johannesburg is taking a guided tour of the townships, including the Mandela House, now a national monument.
Cradle of Humankind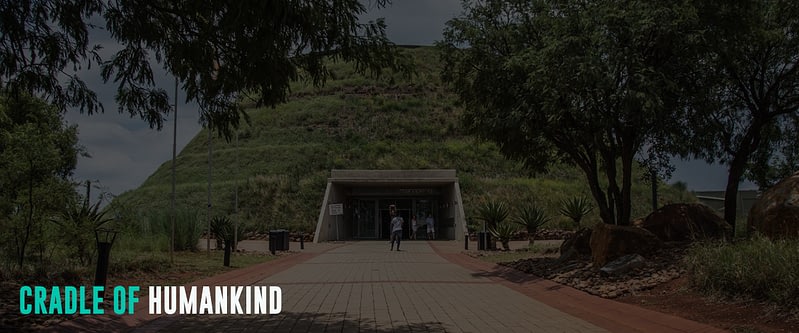 The Cradle of Humankind on the northeastern outskirt of Johannesburg is a must-visit for history lovers. The site contains the largest concentration of the world's human ancestral remains, a complex system of over 200 limestone caves, and a museum. It is also a UNESCO World Heritage Site registered as the Fossil Hominid Site of South Africa.
The visitor center displays many remarkable old stone tools, skulls, and skeletons. All of which have informative texts explaining the history of the Earth and human evolution. Visitors can also explore the Sterkfontein Caves, where some of the Earth's human fossils, such as 'Little Foot' and 'Mrs. Ples' were discovered.
The Garden Route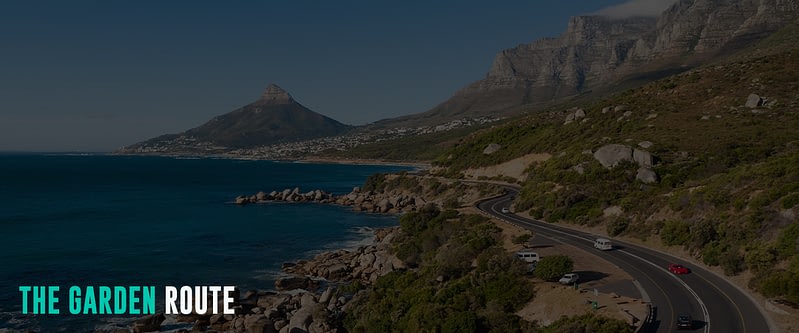 The Garden Route is the ultimate road trip for travelers in South Africa. The route comprises a 300-km stretch of scenic coastline from Witsand, Western Cape, to the border of Tsitsikamma Storms River in the Eastern Cape. The region gets its name from the lush vegetation, diverse wildlife, and numerous estuaries and lakes. Some of the towns on the route include Knysna, Plettenberg Bay, Mossel Bay, Oudtshoorn, Great Brak River, Little Brak River, Wilderness, Sedgefield, and Nature's Valley. George, the largest city on the Garden Route, is the main administrative center.
Many people spend a week driving along the Garden Route after seeing the nearby Cape Town and Stellenbosch. The perfectly paved road from Mossel Bay in the Western Cape to Storms River in the Eastern Cape offers stunning coastal scenery and towns. Popular activities include stops at Plettenberg Bay's beaches, whale-watching, visiting charming seaside towns, and hiking Tsitsikamma National Park's many trails.
Primary Spoken Language(s)
South Africa has 11 official languages: Zulu, Xhosa, Afrikaans, English, Pedi, Tswana, Southern Sotho, Tsonga, Swazi, Venda, and Southern Ndebele. Although English is only the fourth most common home language, it is the recognized language of business and science and has become the nation's de facto lingua franca.
Safety Concerns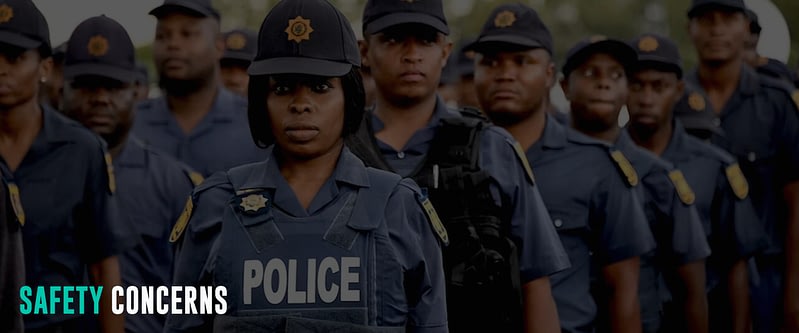 South Africa ranks 118th out of 163 countries on the 2022 Global Peace Index. Also, South Africa has a Level 2 Travel Advisory from the US Department of State. Hence, travelers in South Africa should take extra caution when exploring the country.
Crime rates, including murder, rape, assault, food and drink spiking, robbery, and carjacking, are high. Hence, avoid carrying lots of money and jewelry, keep your valuables secure, and never dress flashy. Also, have your luggage available on sight at all times, even at the airports. Criminals target travelers and tourists from the airport and on public transport. Be vigilant of the surroundings when traveling after dark, and only withdraw small amounts of cash inside banks and malls. When traveling by road, maintain awareness and stop only at designated areas and petrol stations. Beware of common scams of posers pretending to be tourist police to extort and rob visitors. They usually stop tourist buses, check identity proof, and search for luggage. Likewise, do not leave things and valuables inside the vehicle, as break-ins are common.
Due to the prevalence of crime, avoid using Numbi Gate at Kruger National Park and consider using an alternative gate. Go with a local guide if you visit townships, Hillbrow, Berea, Joubert Park, and Yeoville. Lastly, avoid areas with demonstrations and protests.
Health
South Africa has high HIV/AIDS infection rates. Hence, take steps to reduce the risk of exposure. Also, malaria and other insect-borne diseases, such as filariasis, are common. Therefore, regularly use mosquito and insect repellant, and check if your accommodation is insect-proof. In addition, prophylaxis is highly recommended for all travelers. Likewise, travelers who plan to enter a yellow fever zone must have the vaccine before the trip.
Another health concern for travelers traveling to South Africa is water and food-borne illnesses. Therefore, travelers are advised to drink bottled or boiled water and avoid ice cubes and undercooked foods.
Budget Considerations
Generally, traveling to South Africa doesn't cost a lot of money. Almost everything is well-priced and affordable, except when visitors avail of sports, adventure, and safari tours.
Accommodation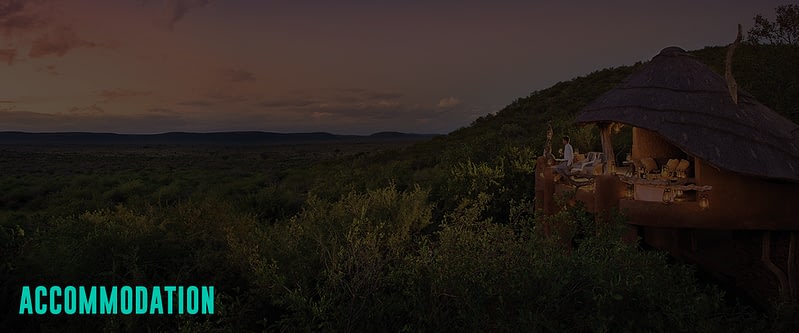 The accommodation cost in South Africa varies according to location and season of travel. For example, accommodations in Johannesburg, Cape Town, and those near national parks are generally higher than those outside the city center. Travelers can also save around 20% during the low season.
A bed in a hostel dorm in South Africa costs $11 per night, while private rooms range between $22 to $30. Other cheaper accommodations for budget travelers are guesthouses and bed and breakfasts, where private room cost as low as $12. Most have standard wifi and offer complimentary breakfast or shared kitchen facilities. Airbnb is also widely available for as low as $17 for a private room and about $40 for an entire apartment. Moreover, average travelers can stay in three-star hotels for $40, while luxury tourists can get a five-star hotel for $100.
For campers with tents, campgrounds are widely available all around the country. Expect to pay between $6-22 per night, depending on the facilities and location.
Food
South African cuisine combines traditional, Dutch, British, Indian, and Malaysian culinary influences. Meats are standard, along with curry and corn porridge.
Restaurant meals in South Africa are inexpensive. Expect to pay $4 for a fast food value meal and $5 for a local cafe. Indian and Chinese restaurants are cheap, between $4-8 for a full meal. Travelers who want to taste traditional South African cuisine can spend $6 for a complete meal in a casual restaurant, while three-course meals in a mid-range restaurant cost around $17.
The cheapest dining-out alternative is buying groceries and cooking food. Allocate $22 to $30 for a week of groceries, including basic stapes of rice or pasta, seasonal produce, meat, and fish.
Attractions and Transportation
Most city attractions in South Africa are free. However, museum tickets typically cost below $2, except for the Apartheid Museum at $4.70. Meanwhile, admission fees to national parks vary between $10 and $26 at Kruger National Park.
Traveling by bus is a reliable option to get around South Africa. A single bus ticket starts at $0.40 for a maximum of 20 kilometers distance. Taxis are also affordable at a $1.70 minimum charge and increments of $0.70 for an additional kilometer. Travelers who want more flexibility to explore many destinations can rent a small car for $28 daily for a multi-day rental.
Average Two-Week Cost
Budget travelers in South Africa can live with a $50 daily budget or $700 for two weeks. The budget covers the costs of staying in hostel rooms with complimentary breakfast or shared kitchen facilities, eating cheap meals, taking buses for transport, doing free activities, and visiting national parks and museums.
On the other hand, mid-range travelers spend at least $100 daily or $1400 for two weeks. It includes staying in a three-star hotel, taking occasional taxis and coaches, dining in local restaurants, doing paid activities, and visiting several destinations.
Lastly, travelers can enjoy luxury and privacy in South Africa for $300 daily or $2100 for two weeks. It includes staying in five-star hotels, splashing out on meals, taking domestic flights and renting a car for transport, and availing of all the paid tours and activities they want. So for them, the sky is the limit for travel.
Customs And Import Restrictions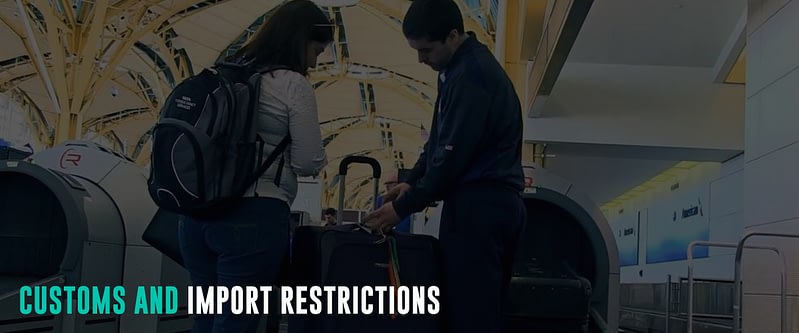 All passengers entering South Africa can bring personal effects and consumable allowances, free from duty tax, as follows:
200 cigarettes and 20 cigars; 250g of cigarette or pipe tobacco
50ml perfume and 250ml eau de toilette
2 liters of wine; 1 liter of other alcoholic beverage
Worth R5,000 (around $277) of new or used personal goods
But please note that the tobacco and alcohol allowance does not apply to persons under the age of 18 years.
Restrictions are imposed on certain goods and require a permit or approval from the relevant authorities. These include:
Firearms or Weapons
Gold coins and unprocessed minerals (e.g., gold, diamonds, etc.)
Excess currency (more than R25,000 cash, banknotes, etc.)
Animals, plants, and their by-products (e.g., animal skins, dairy products, honey)
Medicine (excluding sufficient quantities for three months for own personal treatment, with doctor's prescription)
Herbal products (Department of Health permit required)
Strict prohibitions are implemented on the importation of the following goods into South Africa:
Drugs and narcotics
Fully automatic, military, and unnumbered weapons
Explosives and fireworks
Poison and other toxic substances
Cigarettes with a mass of more than 2kg per 1 000
Goods to which a trade description or trademark is applied in contravention of any Act (for example, counterfeit goods)
Unlawful reproductions of any works subject to copyright
Penitentiary or prison-made goods
Visit the South African Revenue Service for Customs portal for the complete list of duty-free allowances, import restrictions, and prohibitions when planning your trip.
Climate Considerations
Generally, South Africa has a temperate climate surrounded by the Indian and Atlantic Oceans on its three sides. It is also known for its long and sunny days throughout the year. But because of its varied topography and oceanic influence, South Africa has various climatic zones. While most of the country has a subtropical climate, the northwest, particularly southern Namib, experiences an extreme desert climate. On the other hand, cold weather is experienced in the center of the Highveld region, with cold extremes at the Buffelsfontein in the Eastern Cape.
The average daily temperature in summer ranges from 8 °C to 28 °C, while 1 °C to 18 °C during winter. The Northern Cape, a province of weather extremes, recorded the hottest temperature at 51.7 °C (1948) in the Kalahari near Upington town. However, the Northern Cape is also the coldest region in South Africa, with a midwinter temperature of -15 °C in Sutherland town.
Primary Transportation Options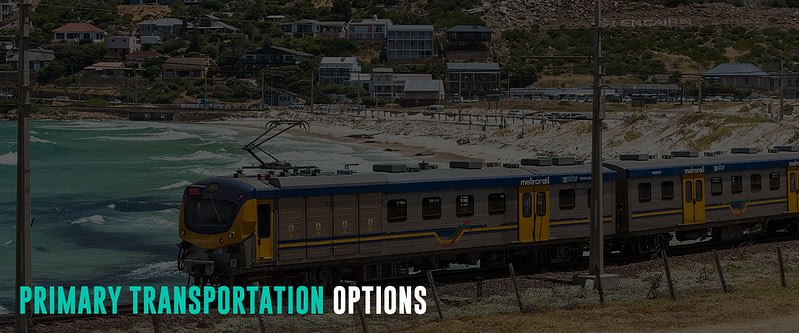 Getting around South Africa and exploring all its attractions and destinations entails thorough planning. Nonetheless, depending on time and resources, travelers can get around South Africa by air, rail, and overland.
Air
South Africa has a vast land area with over a hundred airports nationwide. The central aviation hub, O.R. Tambo International Airport in Johannesburg, is served by 41 international airlines and the country's national airline and flag carrier, South African Airways. Several other domestic carriers, such as Airlink, Kulula, and FlySafair, are also giving affordable flight services nationwide. For example, airfares from Johannesburg to Cape Town cost $42 and around $56 from Cape Town to Durban.
For travelers with limited time, flying is the best option for getting around the main cities in South Africa.
Rail
South Africa offers luxury train travel with the Rovos Rail and Blue Train. Although expensive, they provide top-class pampering and are an excellent way to see the country in ultimate luxury. The Premier Class train from Pretoria to Cape Town is a more affordable yet comfortable option. The Gautrain operates between O.R. Tambo International Airport and Johannesburg's northern suburbs, providing travelers with a fast, efficient, and safe journey. In addition, the Passenger Rail Agency of South Africa runs a basic but comfortable, tourist-class Shosholoza Meyl sleeper service between the main cities and towns.
Train travel is comfortable and safer than buses, and while economy class is a suitable option for shorter daytime trips, it is not recommended for overnight travel.
Car Rental
Car rental is the best option for exploring remote and rural communities and national parks and reserves in South Africa. It is because public transport here is limited and almost nonexistent.
South Africa has a well-maintained and excellently scenic network of roads, with gravel top options for the adventurous road-tripper. Car rental is a reliable and relatively inexpensive option, with companies like Avis, Hertz, and Tempest Car Hire offering prices starting from around US$20/day. Booking in advance is recommended for lower prices, especially during the high season from December to February.
While some parks, like Kruger National Park and Addo Elephant National Park, have excellent road infrastructure and do not require a 4×4. Researching and taking safety precautions when driving in the Big Five country is essential, especially when dealing with elephants. Tread Lite is an environmentally sound 4×4 rental company that offers affordable, compact, and well-equipped Suzuki Jimny 4x4s for an all-inclusive rate of $86 daily. They also provide excellent advice and information when planning your route.
Note that South Africans drive on the left-hand side of the road, and seatbelts are compulsory.
Bus
Generally, buses are the most reliable public transportation between cities. The most popular and reliable operators are City to City, Intercape, and Translux. So it is after Greyhound pulled out from South Africa in February 2021. They all have effective online booking systems, connecting nearly every city and village in the country with secure, pleasant, and reasonably priced vehicles. All long-distance coaches have air conditioning and restrooms, while some have reclining seats on sleeper buses.
Tickets vary depending on distance and itinerary but expect to spend around $3 per hour of travel. Prices might jump by up to 30% during peak season, particularly during the school Christmas vacations.
Tour buses are also available in South Africa. The Baz Bus, offering hop-on hop-off passes, is a perfect option for backpackers to visit more places at a lower cost. In particular, a hop-on hop-off ticket between Cape Town and Johannesburg costs roughly US$450 and takes most coastal attractions up to Durban before going inland. An eight-day Baz Bus travel pass from Cape Town costs US$219 and allows travelers to jump on and off as many times as they like as long as they stay in the same direction. In addition, Baz Bus offers an all-inclusive three-day Kruger Safari starting at US$590 per person.
Taxi
It should be noted that "taxi" in South Africa refers to privately owned minibusses that connect various towns and villages. These taxis are often overloaded, driven recklessly, and schedules are rarely set. Hence, they are avoided by most people who can use other options.
Private taxis are recommended instead of public buses, minibusses, or shared taxis in South Africa for safety and comfort. The taxi rates differ between cities, averaging $0.70 per kilometer and a minimum charge of $1.70 in Cape Town.
As an option, Uber is the recommended mode of transportation for a convenient, safe, and reliable service. Uber is also available in Cape Town, Johannesburg, Pretoria, Durban, and Port Elizabeth. Hired taxis operate in major cities, while Uber is available in most parts of the country.
Public Transport
Public transportation is available in larger cities, though it is unreliable for tourists. And with high crime rates, taking buses, vans, and the metro within the towns is unsafe.
If you must use public transportation, MyCiTi buses in Cape Town and the People Mover in Durban are good options.
Start Trip Planning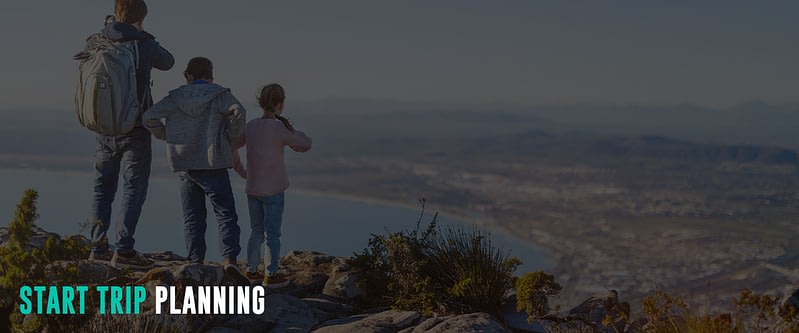 Travel-Wise is made from the ground up to help people travel more, break down the barriers that make it tough to get going, and start your journey as painlessly as possible. Bookmark our other Country Guides to help kick-start your research for future travels. We also offer templated itineraries from our staff and community that help serve as a building block for your trip plans. Alternatively, we also utilize AI to offer a way to generate itinerary ideas. This saves much time just getting you up and running with a template. From there, you can use the trip planner to create your customized itinerary, invite friends and family for collaboration, find others from Travel-Wise to join the trip, book and track important information, journal, and share your experiences at the end or along the way!