This travel wiki page of Sweden will help guide travelers with quick and relevant information to consider when planning and visiting the country. It is difficult to find all the relevant information you need on Swedish culture, safety, travel restrictions, and things to do, so we summarize it all here. If anything is stale or outdated, please let us know! Let's dive in and explore more high-level information as a Sweden trip planner.
Last updated January 10th of 2023.
National Information & Culture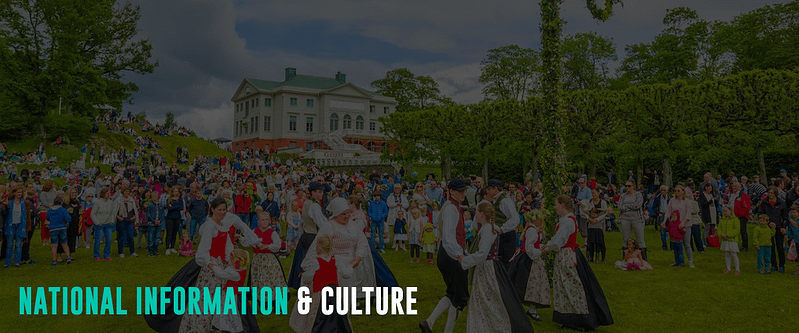 Sweden, formally the Kingdom of Sweden, is a Nordic country on the Scandinavian Peninsula in Northern Europe. It shares borders with Norway and Finland and is connected to Denmark in the southwest by a bridge–tunnel across the Öresund. Sweden is the largest Nordic country, the third-largest country in the European Union, and the fifth-largest country in Europe. Stockholm is the capital and largest city. The monetary unit in Sweden is the króna, kronor in the plural (SEK).
Sweden is a member of the European Union and part of the Schengen area countries. Its economy is highly developed and export-oriented, aided by timber, hydropower, and iron ore. As a result, Sweden has the world's 12th highest per capita income, ranking highly in quality of life, health, education, economic competitiveness, gender equality, and human development.
Interesting Facts
Sweden is regarded as a cashless society, with most shops and establishments accepting mobile payments and contactless cards. Major credit cards (except American Express) are accepted anywhere, including taxis.
The country has significant differences in daylight. The midnight sun lights the night in northern Sweden during summer, from the end of May to mid-July. It is best visible above the Arctic Circle, such as Abisko, Björkliden, Gällivare, Jokkmokk, Kebnekaise, and Riksgränsen. On the other hand, polar nights bring darkness around the clock for 28 days during winter (mid-December to mid-January).
Allemansrätten, the Right of Public Access, gives everyone the right to roam the countryside in Sweden in perfect peace. Hence, travelers can walk, cycle, ride, ski, and camp on any land except for private gardens, near a dwelling house, or land under cultivation. But exercising this right comes with responsibilities – to take care of nature and wildlife and show consideration for landowners and other people enjoying the countryside of Sweden.
Check the Official Tourism Website of Sweden for more information and tips when planning your trip.
Special Travel Considerations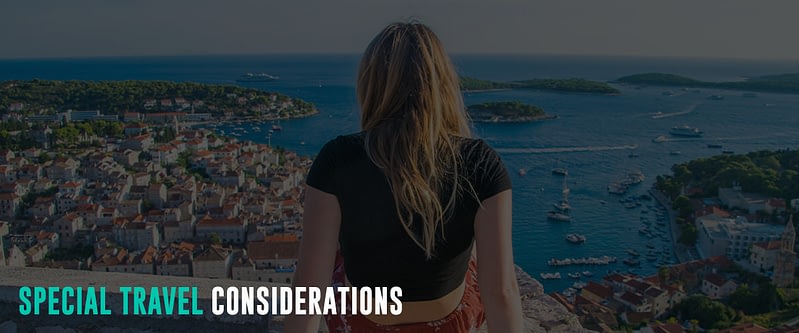 Covid-19 Policy
As of April 1, 2022, Sweden no longer has entry restrictions due to Covid-19. However, this protocol may vary over time. Hence, travelers must check the latest Covid-19 policy of Sweden before traveling to the country.
Visa Information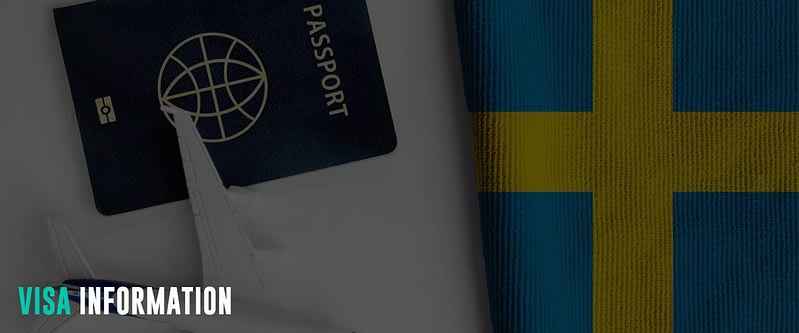 Sweden is a member of the European Union and part of the Schengen Area. Hence, the Sweden Schengen visa policy applies. EU nationals and citizens of the Schengen area countries are visa-exempt when traveling in Sweden, Europe, and the Schengen area. They can even legally enter, work, study, and reside in each other's countries.
In addition to EU nationals, citizens from 62 other countries holding ordinary passports may enter Sweden for 90 days (within 180 days) visa-free. Their stays are cumulative and include visits to any Schengen area country. Citizens from other countries without entry exemptions to Sweden and the Schengen area must apply for the necessary visa to the nearest Swedish Embassy or Consulate in their home country. Travelers can also check more information on visa applications here. When obtaining a tourist visa, Sweden requires travelers to have around $43 (SEK 450) for each day spent in Sweden.
In addition to visas, travelers should have at least three months of valid passports beyond their planned departure date from Sweden and the Schengen area. But as a standard rule, having at least six months of a valid passport is best when traveling to any country.
ETIAS
Starting November 2023, the European Travel Information and Authorisation (ETIAS) will be introduced to boost security across the Schengen zone. They will be a mandatory requirement for visitors from visa-exempt countries to enter Sweden. ETIAS is a travel permit or a visa waiver program in which all visitors, regardless of age, traveling to the Schengen counties must apply individually at least 96 hours before departure. It will be a multiple-entry permit valid for three years or until the passport expires (whichever comes first) and can be used to visit all ETIAS member countries.
As of this writing, the European Travel Information and Authorisation System (ETIAS) is currently not operating and does not accept applications for travel authorizations. However, applicants can apply via an official website or app for mobile devices before ETIAS is operated. The date travelers can apply for ETIAS will be published on this web page, Europa Home Affairs. Travelers can also find more information on the website of the European Commission.
Popular Attractions
Sweden has plenty of natural wonders and a rich cultural history waiting to be explored from its mountains and glaciers, forests and lakes, palaces, and museums.
Drottningholm Palace, Lovön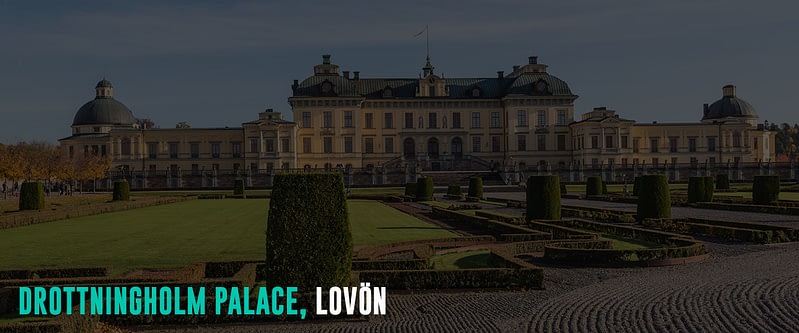 Drottningholm Palace on Lovön island is Sweden's most famous Royal Palace and a UNESCO World Heritage Site. The palace dates back to the 17th century and is the residence of the Swedish Royal Family.
Some features of the palace are the war trophies of bronze sculptures from Bohemia and Denmark in the terraced park. Visitors can also explore the Palace Theater (Drottningholms Slottsteater) Museum and see period stage costumes and scenery displays. Another must-visit for tourists is the famous Chinese Pavilion in the gardens, which dates from the late 1700s.
Much of the palace and its grounds are open to the public, with English-guided tours and various programs and workshops available for kids and adults. Hence, Drottningholm Palace makes an excellent day trip from Stockholm, only 45 minutes by ferry from the city center.
Gamla Stan
Gamla Stan, or Stockholm's Old Town, has countless historically significant landmarks and attractions. The old town also offers beautiful waterfront views. Its charm is in the architecture along its narrow stone-paved lanes and cobbled streets around its squares, especially Stortorget, surrounded by old merchants' houses.
While visiting Gamla Stan, visitors can admire the 17th-century Royal Palace and home to the King of Sweden. Travelers can also visit the Stockholm Cathedral and the House of Nobility and check out the collections and exhibits at the Museum of Medieval Stockholm. Also worth a visit are the Nobel Prize Museum, Postmuseum, and Royal Coin Cabinet Museum.
Skansen and Djurgården, Stockholm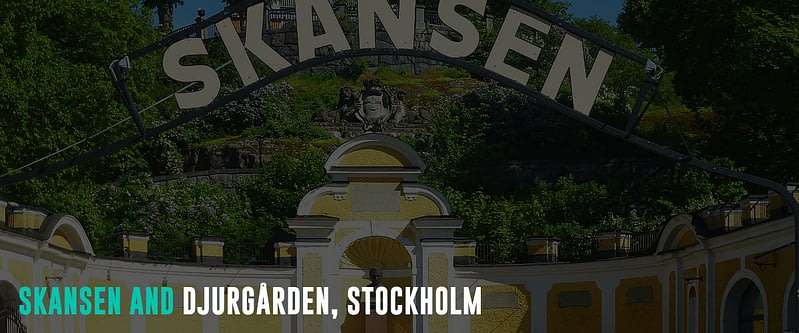 Skansen in Stockholm is the world's largest open-air museum that shows the living history of Sweden. It features 160 preserved structures, houses, and farmsteads from different parts of Sweden from 1720 to the 1960s. Furthermore, visitors will also find churches, schoolhouses, manor houses, shops, mills, workers' homes, artisan's shops (including a book bindery, print shop, shoemaker, tinsmith, comb maker, and glassworks), a bakery, a funicular railroad, and a Sami camp with reindeer. These historical buildings have inhabitants who carry on the everyday work, demonstrating crafts and skills and doing household and farm tasks. A zoo includes animals native to Sweden, sections for peculiar animals, and a children's zoo. Also worth visiting in Skansen are the ABBA Museum and the Gröna Lund Amusement Park. Activities in the park include canoe and bicycle rentals.
Skansen lies on Stockholm's "museum island" – the royal island of Djurgården. It is accessible 20 minutes from the city center by tramway, bus, or boat. Alternatively, the park is a pleasant 15-minute walk from the city center; stop by the Djurgården Visitors' Center for more information. Also, check out promos with Go City Stockholm pass, which sometimes offers free entry to Skansen.
Vasa Museum, Stockholm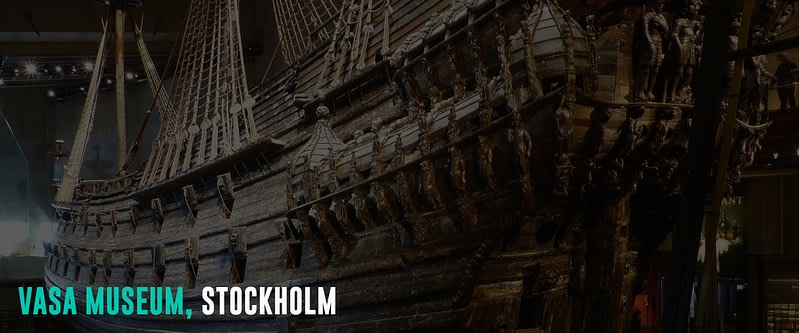 The Vasa Museum, or Vasamuseet, is Sweden's most famous museum attracting a million annual tourists. It lies in the Djurgården, a vast royal park in the Östermalm district of Stockholm. The museum's highlight is Vasa, a preserved Swedish warship from the 17th century. Vasa is a 64-gun warship and was the pride of the Swedish Imperial fleet that sank on its maiden voyage in 1628. In 1961, after over three centuries under the icy waters, a salvage operation took place, followed by a meticulous restoration.
The museum houses ten separate exhibitions and four museum ships and offers incredible insight into marine life and industry in the 17th century. The museum caters to tourists of all nationalities, with English-guided tours and audioguides available.
Kiruna and the Ice Hotel, Lapland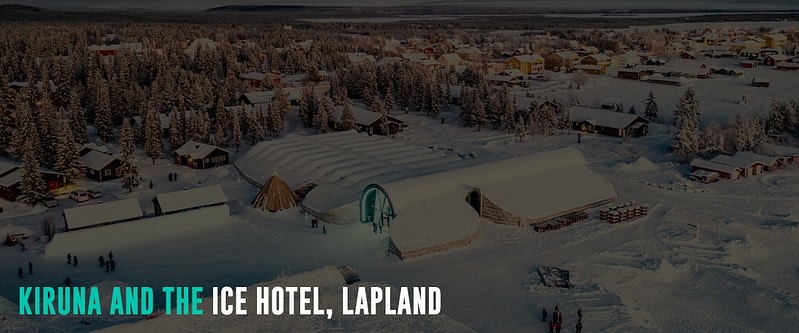 The small village of Jukkasjärvi in Kiruna, Sweden's northernmost town, is home to the world's first-ever Icehotel. The entire hotel rooms and furnishing are rebuilt yearly in new designs using snow and ice blocks taken from the nearby Torne River. To ensure stability, the Icehotel is always under freezing temperatures. Guests can stay in Icehotel between December and April with furs, animal skins, and high-quality sleeping bags for comfortable lodging.
Meanwhile, Kiruna is the chief town of the country's largest commune, bordering Norway and Finland. The midnight sun is visible in Kiruna from mid-May to mid-July. Kiruna is a center for river rafting, stand-up paddle boarding, fishing, and canoeing during summer. Kebnekaise, Sweden's highest mountain, is 90 kilometers west of Kiruna, and Abisko National Park is 95 kilometers northwest.
Abisko National Park, Lapland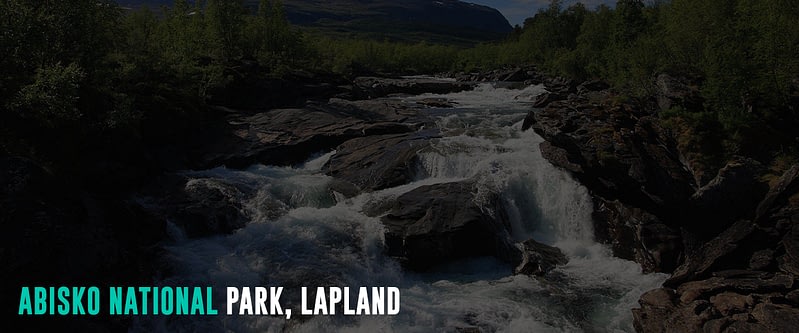 Abisko National Park in the Lapland region of Northern Sweden is one of the northernmost parks in the country and is home to the Abisko Scientific Research Station. The park has various trails, and the most famous is the nearly 500 km (300 miles) long Kungsleden hiking trail. Aside from long summer hikes, popular winter park activities are skiing and snowboarding. There are also opportunities for Nordic wildlife interaction, such as moose, reindeer, and bears.
The park is approximately 100 kilometers west of Kiruna and is more than 200 kilometers inside the Arctic Circle within the auroral oval. Therefore, this area has a higher chance of seeing the Northern Lights. Kiruna has regular flights from Stockholm, and bus, train, or taxi transfers are available to the park. A must-visit is the spectacular Aurora Sky Station if weather permits.
Sarek National Park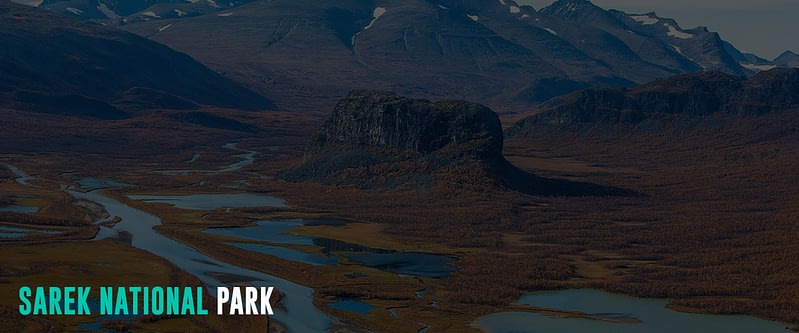 Sarek National Park is the oldest national park in Europe, located in Jokkmokk in the Swedish Lapland. The park is a UNESCO World Heritage Site and home to countless wild water, alpine, and delta areas. Sarek National Park is a must-visit destination for hikers and mountaineers, with six of Sweden's central mountains, more than 200 peaks, and over 100 glaciers. The park is also great for experiencing the midnight sun, polar nights, and magnificent northern lights.
Stockholm archipelago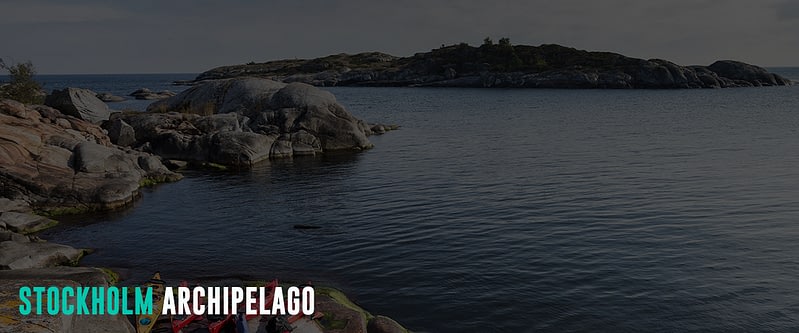 Stockholm Archipelago (skärgården) is only a few minutes from the capital city of Stockholm. Often referred to as 'Venice of the North,' Stockholm Archipelago has a collection of more than 30,000 islands. Some of which, particularly the large islands, have inhabitants with distinctive red and yellow timber summerhouses. Other islands are unspoiled. The archipelago is famous for excellent sailing and incredible scenery and is a popular retreat for many writers and artists in Scandinavia.
The archipelago is worth a visit for travelers who want to stroll on a sandy beach or kayak in crystal clear water but still within a short distance from Stockholm. Cruises to the archipelago operate year-round, with many tours and hop-on hop-off available.
Visby City Wall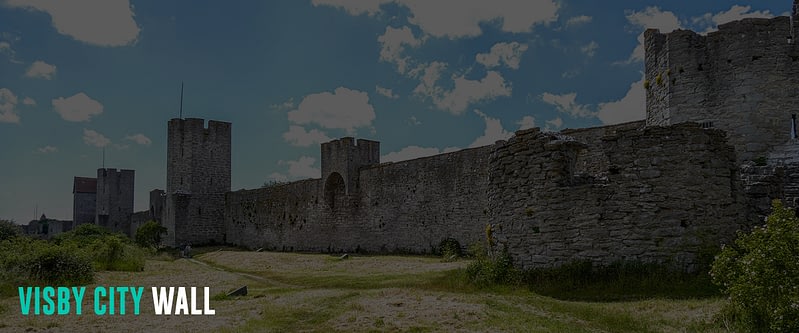 Visby City Wall is a medieval defensive wall with 44 towers surrounding the town of Visby in Gotland. It is the most extensive and best-preserved medieval city wall in Sweden and Scandinavia, stretching 3.4 km long, and is listed on the UNESCO World Heritage List. Visby City Wall has many church ruins, art galleries, museums, timber buildings, and medieval trading houses from the 17th and 18th centuries. Visitors can also explore the 12th-century Visby Sankta Maria Kyrka.
Travelers can do a self-guided walking tour or join a guided sightseeing tour of the magnificent walls. Direct flights and excellent ferry links to Visby are available from Stockholm and several other Swedish cities.
Uppsala Domkyrka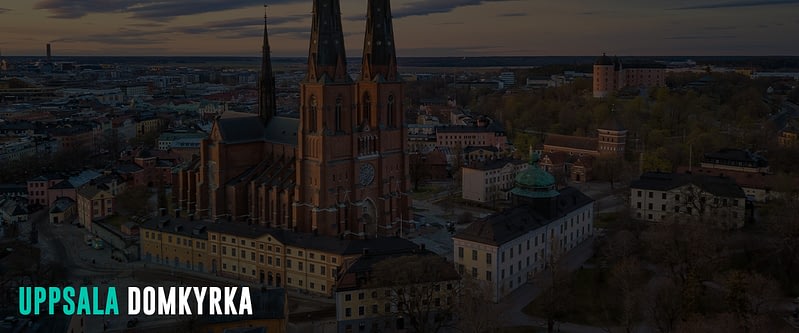 Uppsala Domkyrka, or Uppsala Cathedral, is an attraction that stands out in the university city of Uppsala. It is the largest church in Scandinavia, dominating the city's skyline. Uppsala Cathedral is the Church of Sweden's seat and the final resting place for many Swedish royals.
The cathedral dates back to around 1270. The most striking exterior features are the three neo-Gothic spires and stained-glass windows added in the 19th century. The beautifully carved and detailed Baroque pulpit inside the cathedral, dated 1707. Also worth a visit is the north tower's Silver Chamber, home to a gold brocade robe worn by Queen Margaret (circa 1400) and the final resting place of King Eric IX (1156-1160).
Across from the Uppsala Cathedral is Gustavianum, the Uppsala University Museum. It houses various artifacts, including several mummies, from Viking weapons and jewelry to Egyptian relics. It also exhibits Sweden's cultural history and art collection.
Lund Domkyrka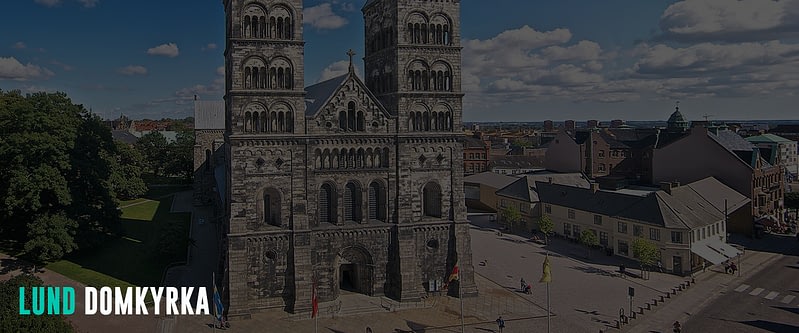 Originally founded around 1080, Lund Domkyrka, or the Lund Cathedral, is one of the oldest stone buildings still in use in Sweden and the second oldest in the Nordic area. The present building dates from the 12th century and is constructed from sandstone.
The medieval cathedral contains several historic furnishings and artworks. It has an imposing Roman structure with magnificent twin towers, 14th-century carved reredos, and roofs borne on carved stone pillars. Another highlight of the cathedral is the 14th-century astronomical clock. Twice daily, the clock puts on quite a show when the figures of the Three Kings emerge at noon and 3 pm on weekdays and 1 pm and 3 pm on Sundays.
Ales Stenar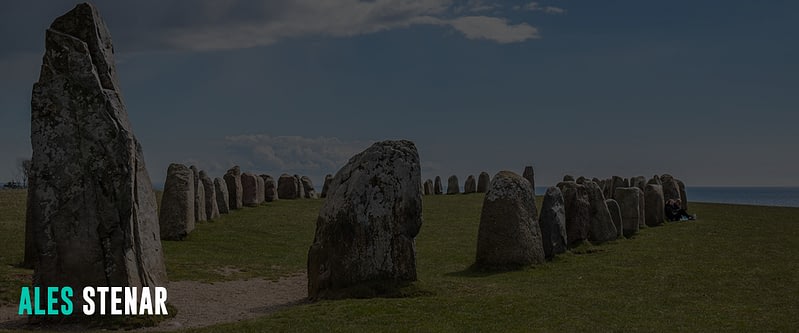 Ales Stenar, also known as the Stonehenge of Sweden, is a megalithic monument in Ystad in Southern Sweden. It comprises 59 large sandstone boulders weighing up to 5 tons each, forming the shape of a 67 meters long ship. The monument's creation dates back to the Nordic Iron Age, while some remains found are from approximately 600 AD, before the Viking Age.
Primary Spoken Language(s)
The official language of Sweden is Swedish. It is related and very similar to Danish and Norwegian but differs in pronunciation and orthography. Other recognized minority languages are Finnish, Meänkieli, Sami, Romani, and Yiddish.
Most of the population speaks and understands English, a compulsory subject in Sweden from primary to secondary school. Hence, the language barrier is not much of a problem when traveling to Sweden.
Safety Concerns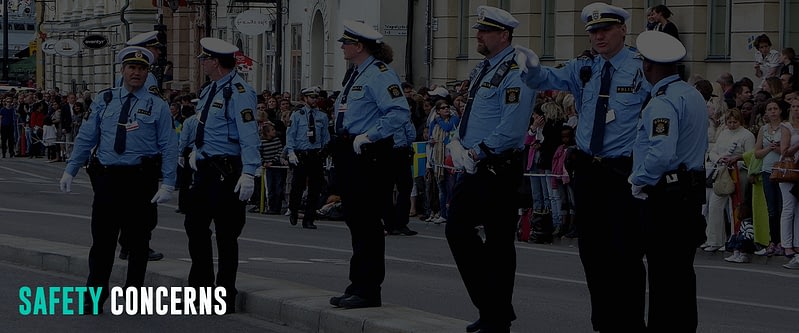 Sweden has one of the world's lowest crime rates, ranking 26th on the 2022 Global Peace Index. It is also supported by the US Department of State Level 1 Travel Advisory to Sweden. Therefore, travelers to Sweden can exercise standard precautions when exploring the destinations in the country.
Although violent crime in Sweden is rare, petty theft and taxi scams exist. Hence, travelers must be watchful of their bags and valuables, especially at the main stations in Stockholm and Gothenburg. Try not to flash around expensive items. Pickpockets can sometimes be a concern in the Ostra Nordstan shopping center in Gothenburg and Stockholm's Old Town.
Taxi scams are the primary complaint from most tourists in Sweden. To avoid being a victim, ride only the more reputable taxi companies. Uber also runs in Sweden but is often more expensive than taxis. When riding a taxi, stick to the meter, or negotiate the price before getting in.
Natural Hazard
Travelers to Sweden can be wary of avalanches and snowdrifts. Those heading for ski adventures and hitting the Swedish mountain trails must take extra caution and preparation before and during the trip. Sudden weather changes can also happen, especially in the Swedish mountains. Hence, travelers must have appropriate clothing and gear at all times.
It is also best to check for avalanches and weather warnings in Sweden before heading out for an adventure. Then, when an emergency happens, dial 112. The hotline deals with urgent medical conditions, crimes, fires, and rescue.
Budget Considerations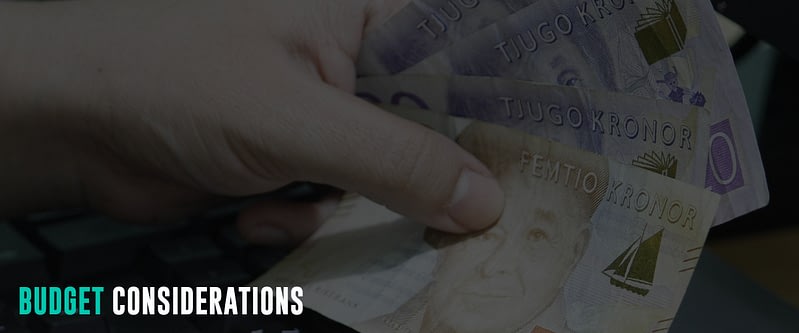 Traveling in Sweden is not cheap. A bed in a hostel dorm starts at $20, while a private room costs around $40. It includes standard WiFi access and use of the kitchen facilities. Meanwhile, a room without a window in a three-star hotel starts at $70. Several campgrounds are also available at around $19 per plot. Most campgrounds in Sweden have modern facilities, including toilets and showers.
Eating out in Sweden is relatively expensive, with street foods starting at $5. Some Thai and Middle Eastern restaurants offer cheaper meals at $7 per meal. Travelers can also get a buffet meal at $10. Those who opt to cook their food expect to spend $65 for a week's budget of staples.
National parks in Sweden are free, while entrance to most museums and attractions ranges between $8 – $19. Bike rentals starting at $19 per day are common in Sweden. Guided bike tours are also available at $29 to $39 each.
Average Two Week Budget
On a backpacker's budget of $75 daily or $1050 for two weeks, it is possible to enjoy Sweden's many activities and attractions. It includes staying in a hostel dorm bed or campsites, taking public transportation, cooking your food, visiting free attractions, and doing primarily free activities.
Average travelers can allocate $160 daily or $2240 for two weeks. It means sleeping in private rooms or 3-star hotels, dining out on most meals, taking an occasional taxi, and doing some paid activities or attractions.
Sweden has several 5-star hotels and accommodations, making the country an excellent option for luxury travelers. Although luxurious tourists can start from a $300 daily budget, the sky is the limit! Luxury travelers can get around the country by hiring a car with a driver and guide, taking domestic flights to move around the country, going to fine dining, and visiting all the attractions they want.
Customs And Import Restrictions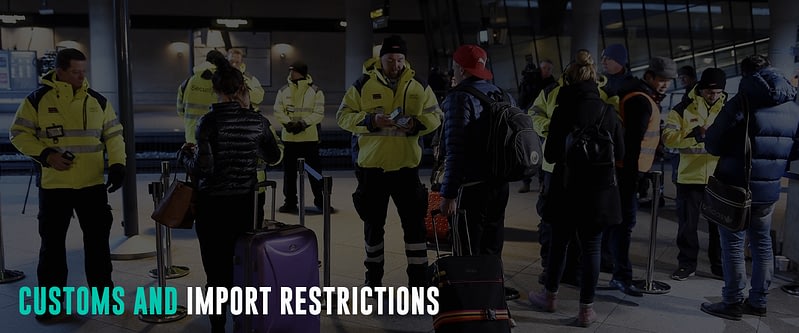 Travelers to Sweden can bring some tax-free goods, while some items have restrictions and prohibitions. For example, visitors from non-EU countries can bring alcohol and tobacco for personal consumption, while those from non-EU countries can bring it in a limited amount. Travelers can also bring duty-free goods not more than 4700 SEK (around $450) when traveling by air or 3300 SEK (around $316) by land or boat.
Restrictions or prohibitions are imposed on the following goods and items:
Firearms, ammunition, and dangerous article
Endangered species
Foodstuffs and plants
Medicines
Cash more than €10,000 or its equivalent
Visit the Swedish Customs website for Sweden's complete customs and import policies list.
Tax Refund
Tourists from non-EU countries traveling to Sweden may be eligible for a VAT refund in-store or at the airport during departure. They only need to shop for at least 200 SEK (around $19) and have a receipt from establishments in the tax refund system. Tourists must inform the cashier that they want a tax refund, ask for the Global Blue Tax-Free Form, or show the Shop Tax-Free card with their passports when paying for their purchases. When exiting the country, the validated form, receipt, and purchased goods must be presented at the customs desk. Check more details on VAT Refund from the Global Blue website.
Climate Considerations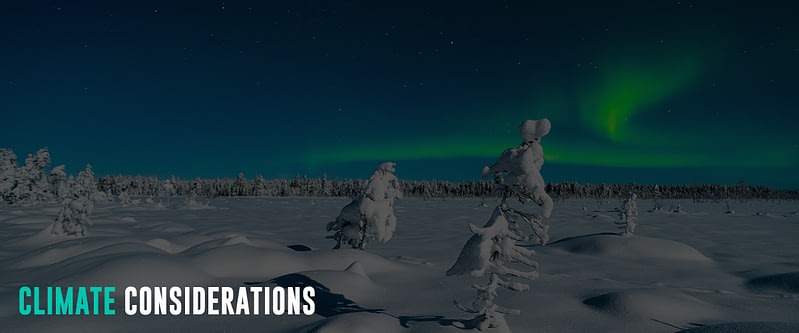 Most of Sweden has a temperate climate, despite its northern latitude. Generally, it has four distinct seasons and mild temperatures throughout the year.
Central and southern Sweden has a humid continental climate. Winters are short and quite cold, averaging at 0 °C. Summer brings more hours of sunshine and daylight, with temperatures between 15 – 30 °C. The warmest area is the Mälaren Valley around Stockholm.
Meanwhile, winters are severe in the northeast, while the summers can be surprisingly warm. The temperature drops even more in the far north, with snow lying year-round in elevated areas. On the other hand, summers are short and changeable. Because Sweden lies at a high altitude, most of the country has very long hours of daylight in summer (midnight sun) and very long nights in winter (polar nights).
Visit the Swedish Meteorological and Hydrological Institute website for weather forecasts, warnings, and advisories.
Primary Transportation Options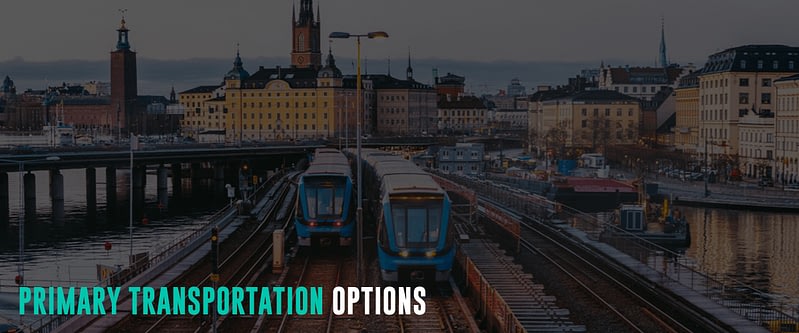 Sweden has excellent public transportation. Hence, getting to and traveling around Sweden by air, boat, rail, bus, and car is easy. Travelers can use public transport not only in the cities but also to visit the countryside and the less-traveled villages. Several discount coupons or passes are available according to each city's bus, metro, or tram system. These are usually bought in kiosks, stations, information centers, or an app.
Visitors can check more information on public transportation in Stockholm at SL, Gothenburg at goteborg.com, and Malmö and Skåne at Skånetrafiken.
Air
There are 30 airports in Sweden, with Stockholm Arlanda as the largest and the primary entry point for international tourist arrivals. Several airline companies fly to and in the country, but Scandinavian Airlines is the largest domestic operator at Sweden's major airports.
Boat
Traveling by ferry is the best way to see Sweden's islands and archipelagos. The Stockholm and the Gothenburg archipelago are easy to reach with coastal ferries. Meanwhile, Fjäderholmarna, the closest of the islands, is just a mere 30-min boat trip from central Stockholm. Visitors can also check details of other archipelagos in Sweden.
Rail
Train travel is one of Sweden's excellent and most sustainable ways of getting around. Its rail transport is operated by SJ (national carrier), MTR Express, Snälltåget, VY, Flixtrain, Arriva, and Öresundståg.
Sweden's main rail transport hubs are in Stockholm, Gothenburg, and Malmö, with daily high-speed services with SJ between all three. In addition, Arlanda Express is a high-speed train service between Stockholm and Stockholm Arlanda Airport. Hence, travelers can embark on a rail journey around Sweden as soon as they leave the plane. Stockholm also has vintage trams from the city center to Djurgården island during the summer.
Travelers can also go on great rail journeys in Scandinavia, departing from the Arctic Circle town Gällivare in the north to Kristinehamn in the south, on the 1,288 kilometers or 800-mile-long Inlandsbanan. Another incredible rail journey worth exploring is from Stockholm to Narvik in Norway. Highlights are the Northern Lights during winter at Abisko National Park, the Esrange Space Center, Björkliden and Riksgränsen ski resorts, and a stay in the Icehotel.
Operating year-round between Malmö and Stockholm is Snälltåget (translates as the 'Nice Train'). During winter, there is an overnight train service between Malmö and the ski resorts of Åre and Vemdalen, 900 kilometers away in northern Sweden.
Bus
Bus travel is one of Sweden's most affordable, comfortable, and practical ways of getting around. Several inter-city and long-distance bus companies serve in Sweden. They offer coupons and passes at kiosks, information centers, and online. Check Flixbus, VY, and Ybuss for reliable services.
Car
Most major car rental companies are represented in Sweden, especially in Stockholm and other cities. Cars and vehicles in Sweden are charged with congestion taxes and bridge tolls monthly. These are intended to improve traffic flow and for environmental reasons. Ask the car rental agency if it is included in the rates when renting vehicles.
On September 3, 1967, Sweden changed from driving on the left-hand side of the road to driving on the right.
Start Trip Planning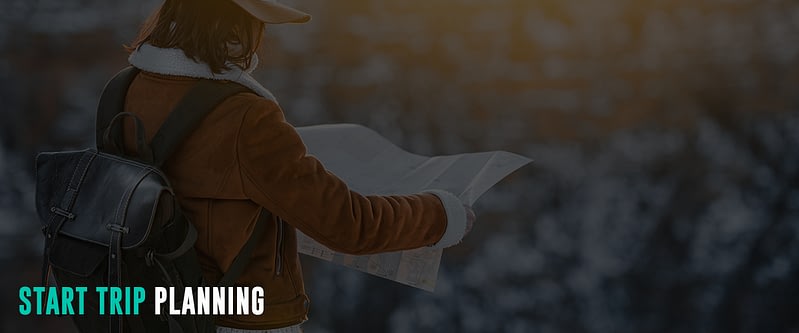 Travel-Wise is made from the ground up to help people travel more, break down the barriers that make it tough to get going, and start your journey as painlessly as possible. Bookmark our other Country Guides to help kick-start your research for future travels. We also offer templated itineraries from our staff and community that help serve as a building block for your trip plans. Alternatively, we also utilize AI to offer a way to generate itinerary ideas. This saves much time just getting you up and running with a template. From there, you can use the trip planner to create your customized itinerary, invite friends and family for collaboration, find others from Travel-Wise to join the trip, book and track important information, journal, and share your experiences at the end or along the way!