This travel wiki page of Switzerland will help guide travelers with quick and relevant information to consider when planning and visiting the country. It is difficult to find all the relevant information you need on culture, safety, travel restrictions, and things to do, so we summarize it all here. If anything is stale or outdated, please let us know! Let's dive in and explore more high-level information as a Switzerland trip planner.
Last updated December 5th of 2022.
National Information & Culture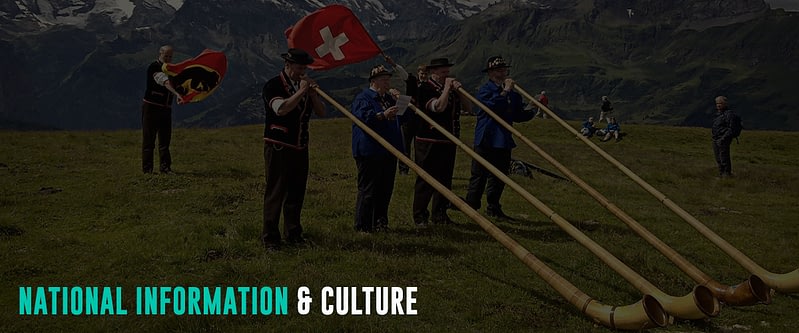 Officially the Swiss Confederation, Switzerland is at the confluence of Western, Central, and Southern Europe. It shares land borders with Italy to the south, France to the west, Germany to the north, and Austria and Liechtenstein to the east. Switzerland is a federal republic of 26 cantons, with federal authorities in Bern. While Bern is the capital, Zurich is the country's largest city and economic powerhouse. The Swiss franc usually indicated as CHF, is the country's official currency.
Switzerland is geographically divided among the Swiss Plateau, the Alps, and the Jura. The Alps occupy a more significant part of the country's land area. With over 48 mountain peaks above 4000 meters, Switzerland has Europe's highest peak and around 7000 lakes.
The Swiss people have the highest nominal wealth per adult in any country. In addition, Switzerland ranks 8th in the highest per capita gross domestic product worldwide. Switzerland also tops several international metrics, including economic competitiveness, human development, and democratic governance.
Switzerland is the birthplace of the world's oldest and best-known humanitarian organization, the Red Cross. Although Switzerland is not part of the European Union or the Eurozone, it still participates in the European single market and the Schengen Area bilateral treaties. The country is also a founding member of the European Free Trade Association.
Check out the Official Tourism Website of Switzerland for helpful content, tips, and information when planning your trip.
Interesting Facts
Being one of the most developed countries in the world, Switzerland is famous for its watches. The country is home to large manufacturers of luxury watches such as Rolex, Rado, Omega, and Tag Heuer. The Swiss love to be on time, and more than one minute late will make people frown. Sunday, to them, is a rest day, and should be no noise to disturb the neighbors.
Aside from watches, Switzerland is also famous for its cheese and chocolates. Also, the Gotthard Tunnel in Switzerland is the world's longest, measuring 57 km.
Special Travel Considerations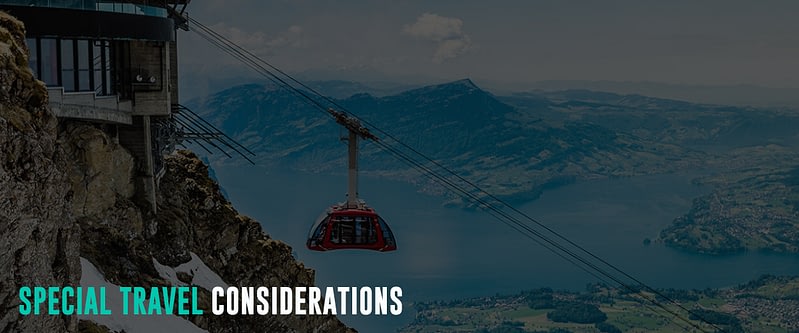 Covid-19 Protocol
As of May 2, 2022, Switzerland welcomes all nationals to visit their country without entry restrictions due to the COVID-19 pandemic. Visitors do not need proof of vaccination, recovery, or testing to enter Switzerland. While wearing face masks is no longer mandatory, everyone must follow basic safety and hygiene principles. It is worth checking the Travelcheck portal of the Swiss Federal Office of Public Health to see what rules apply to a particular situation when entering Switzerland.
The Covid-19 protocol of Switzerland may vary over time. Therefore, consider checking the latest Covid-19 policy of Switzerland when planning the trip.
Travel Insurance
Travel insurance is one of the requirements when applying for a Schengen visa. While not mandatory for all travelers visiting Switzerland, getting comprehensive travel insurance every time you travel will be a good investment. Preferably, it covers all overseas medical expenses (including Covid-19), and emergency repatriation is strongly recommended. In addition, travel insurance will protect against illness, injury, theft, and flight cancellations. Furthermore, complete protection can help you in case anything goes wrong.
Visa Information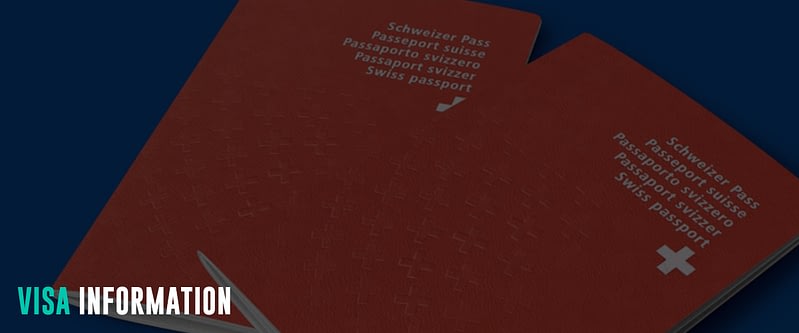 Switzerland is not a member of the European Union but a member of the Schengen Agreement. Hence, the Schengen visa policy applies to Switzerland. EU nationals can enter and move around Switzerland for a maximum of 90 days. However, those who plan to stay longer must apply for a residence permit. Aside from EU nationals, citizens of 62 other countries are visa-free when visiting Switzerland and the Schengen area for 90 days within six months. Residents of countries not on the list must check the requirements and eventually apply for the corresponding Swiss visa at the nearest embassy.
When entering Switzerland through Schengen land borders, EU nationals do not need to show a passport or valid ID to enter the country. Meanwhile, other citizens must have at least three months of valid passports after the departure date, a return ticket, and sufficient funds. But as a general rule, it is always best to have at least a six-month valid passport when traveling to any country.
ETIAS
Starting November 2023, the European Travel Information and Authorisation (ETIAS) will be introduced to boost security across the Schengen zone. They will be a mandatory requirement for visitors from visa-exempt countries to enter Switzerland. ETIAS is a travel permit or a visa waiver program in which all visitors, regardless of age, traveling to the Schengen counties must apply individually at least 96 hours before departure. It will be a multiple-entry permit valid for three years or until the passport expires (whichever comes first) and can be used to visit all ETIAS member countries.
As of this writing, the European Travel Information and Authorisation System (ETIAS) is currently not operating and does not accept applications for travel authorizations. However, applicants can apply via an official website or app for mobile devices before ETIAS is operated. The date travelers can apply for ETIAS will be published on this web page, Europa Home Affairs. Travelers can also find more information on the website of the European Commission.
Popular Attractions
Switzerland has the most beautiful natural scenery that is worth a visit for tourists. The combination of the picturesque Alps, heaps of lakes, charming villages, chocolates, and cheese attracts tourists to Switzerland.
Matterhorn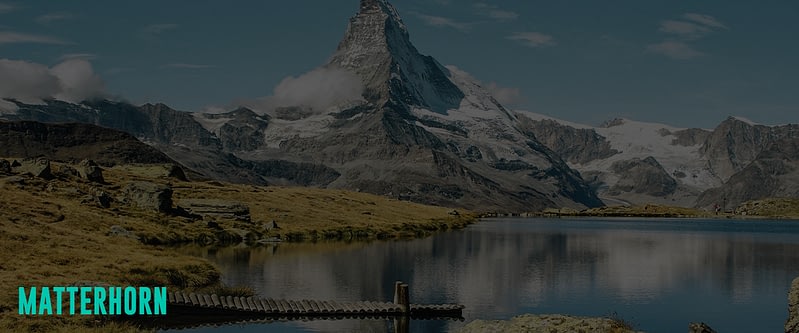 Matterhorn is the famous and iconic emblem of the Swiss Alps. Standing at 4,478 meters (14,692 ft) high at the borders of Switzerland and Italy, Matterson is one of the highest and deadliest peaks in the Alps. From the first summiting in 1865, four alpinists died during the descent, and hundreds in total to date. The Matterhorn's four steep faces lie in the direction of the compass points. Today, Matterson receives thousands of expert climbers each summer.
At the foot of Matterhorn lies the charming village of Zermatt. It has a top international resort with horse-drawn carriage rides, quaint chalets, and world-class restaurants and hotels. Activities during winter include skiing on more than 300 km of slopes. Meanwhile, summer is popular for swimming, hiking, biking, and climbing the surrounding mountains. The village prohibits the entry of motorized vehicles to preserve air quality and a peaceful ambiance.
Jungfraujoch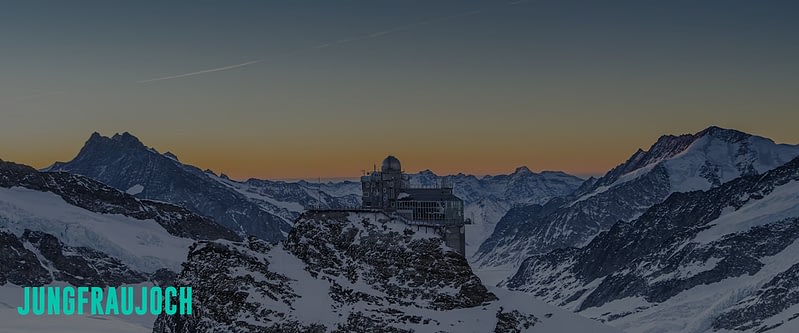 Jungfraujoch is a saddle connecting two Bernese Alps (Jungfrau and the Mönch) and part of the UNESCO World Heritage Site of the Swiss Alps Jungfrau-Aletsch. It is popularly called the Top of Europe and a unique year-round mountain destination in Switzerland accessible only by train, ending at the highest railway station in Europe (3,454 m). Visitors will also find in Jungfraujoch the Sphinx observatory, one of the world's most elevated astronomical sighting stations. Highlights of visiting the Jungfraujoch include views of the mountain summits of Eiger, Monch, and Jungfrau, as well as the Eiger Glacier nestling below.
Chapel Bridge, Lucerne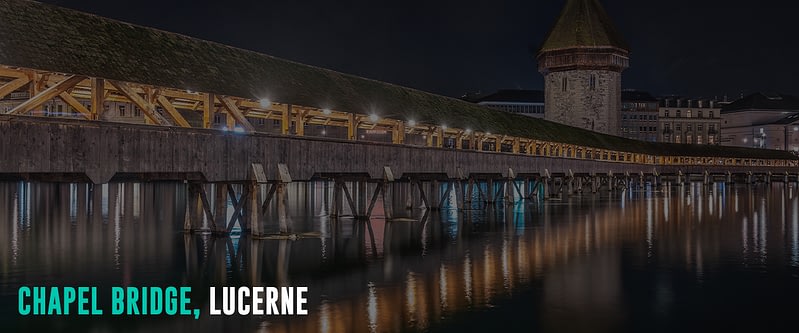 One of the main tourist attractions in Switzerland is the Chapel Bridge, the famous landmark of Lucerne. It is a 204-meter (670-feet) long bridge crossing the Reuss River and Europe's oldest wooden covered bridge. The bridge dates back to 1333, with a series of paintings from the 17th century depicting historical events in Lucerne. Unfortunately, most bridges and paintings were destroyed in a 1993 fire but were quickly rebuilt. On a clear day, visitors will see superb scenery with the Swiss Alps as the backdrop.
Chateau de Chillon, Montreux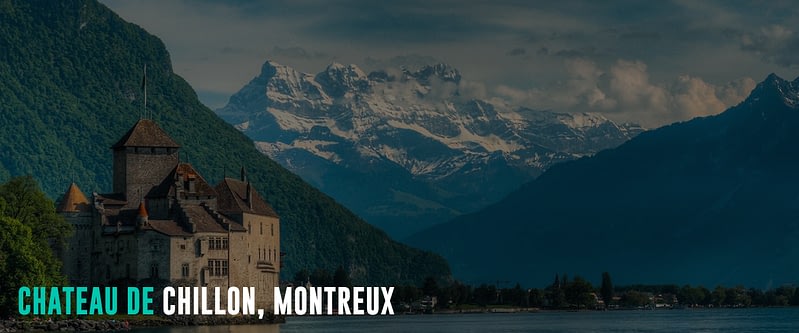 On the shores of Lake Geneva lies the famous and medieval Chillon Castle (Château de Chillon). Once the fortress of the Counts and Dukes of Savoy from the 12th century, it is where they monitor freight activities on the lake and guard the land route to St. Bernard Pass.
The Chillon Castle complex encompasses about 25 buildings in three courtyards and two circular walls. Highlights include the Great Halls showing magnificent views of Lake Geneva; the Gothic underground rooms; the Chapel adorned with 14th-century paintings; and the Camera Domini, a bedroom occupied by the Duke of Savoy with medieval murals decoration.
Today, hundreds of thousands of guests tour the castle each year. In addition, Château de Chillon is open for rental for private and personal events. Thus, it is ideal for an ultimate big fairy tale wedding.
Rhine Falls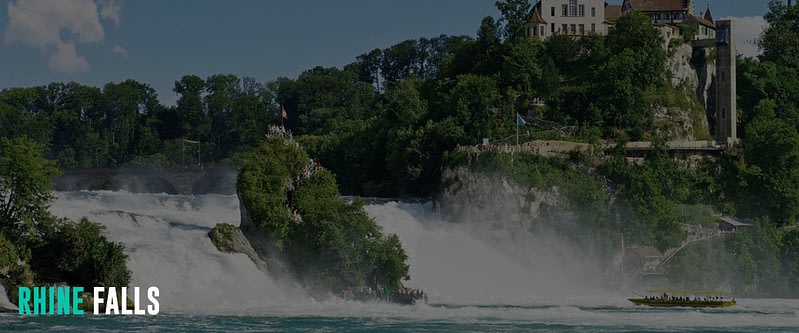 The Rhine Falls, spanning 150 meters in Schaffhausen, is Europe's largest waterfall. Visitors here can see the fantastic views of the basin, riverside castles, and boulder perching in the middle of the river at the top falls via a boat tour. Viewing platforms on both sides of the river reach out over the falls, allowing guests to feel like they're hovering directly above. A fantastic way to cap off the trip is through its visitor center, which has a children's playground, a historical museum region, and an adventure trail.
The best time to visit the Rhine Falls is during June and July when the mountain snow melts, and the falls swell in volume to spill over a 21-meter-high ledge of Jurassic limestone.
Bernina Railway Line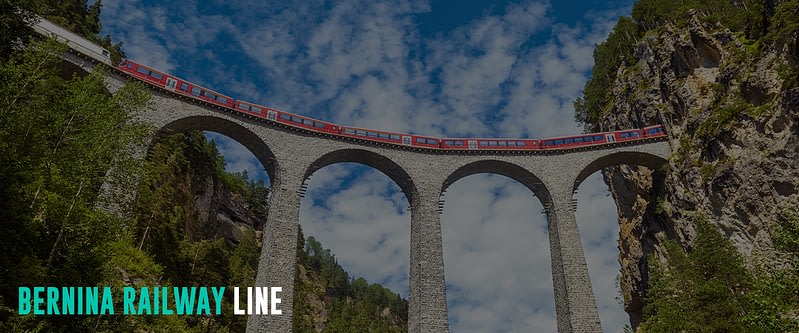 The Bernina Express is a brightly colored and charming train that crosses the Alps from the town of Chur and ends in Tirano, just across the border in northern Italy. The routes along the UNESCO World Heritage Site on the Albula Line and the Bernina Line are best for sightseeing. Arguably, it is the most scenic Swiss train ride, going over 196 bridges and through 55 tunnels in a 4-hour ride. Visitors will see breathtaking views of glaciers, mountain peaks, towns, and many more along the way. The train operates year-round, with equally magical views in both summer and winter. Overall, this majestic ride should not be missed when exploring Switzerland!
Zytglogge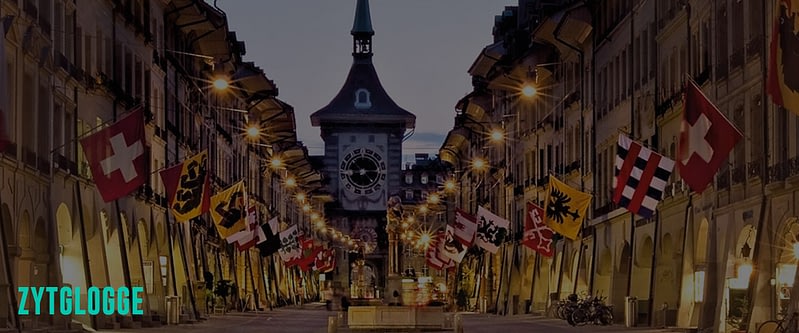 The Zytglogge is the oldest landmark and medieval tower in Bern. Built around 1218–1220, the Zytglogge was the gate tower of Bern's western fortifications, later a prison during the 13th century, and an astronomical clock tower in the 15th century. Zytglogge is of national significance and part of the UNESCO World Heritage Site in the Old City of Bern. The clock tower proves Switzerland is one of the world's premiere clock-making countries. Today, the Zytglogge is a significant tourist attraction and one of the favorite subjects for both amateur and professional photographers.
Bern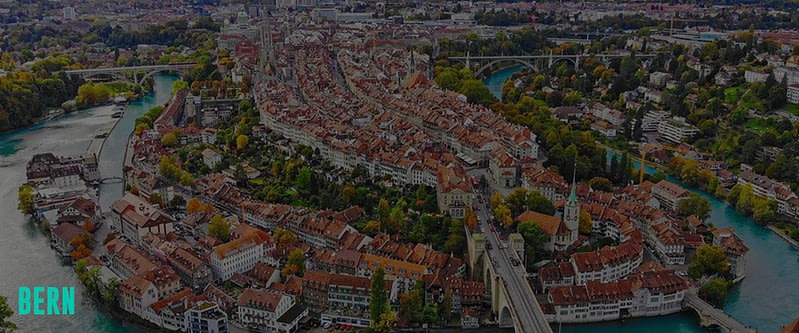 The Swiss capital of Bern exudes old-world charm, with the city's medieval old town as a UNESCO World Heritage Site. Visitors here can explore the tallest cathedral in Switzerland, with panoramic views from its tower; 16th-century fountains; the Zytglogge medieval clock tower; and shopping arcades, called "Lauben" by the locals. Another city highlight is the Rose Garden (Rosengarten) which offers beautiful views of the old town center. Art lovers should not miss visiting the impressive galleries of Zentrum Paul Klee and the Bern Museum of Art (Kunstmuseum). Also worth exploring are the markets held in the Bundesplatz (Parliament Square), with views of the Renaissance-style parliament building (Bundeshaus).
Zurich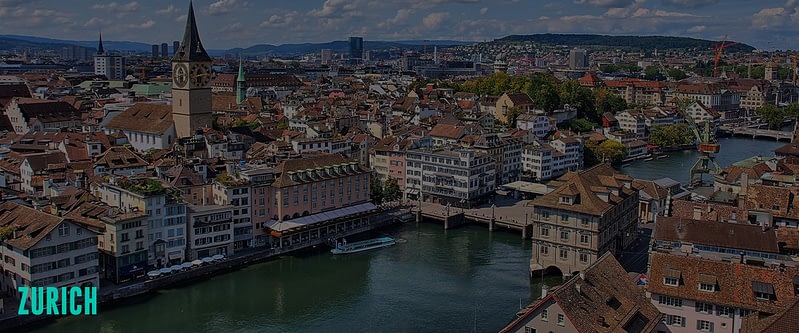 Zurich is Switzerland's largest city, a central transportation hub, and a primary entry point for travelers. The city strategically lies at the northwestern end of Lake Zurich astride the river Limmat. This affluent banking and economic capital boasts rich cultural treasures and tourist attractions.
Visitors in Zurich can start a walking tour of the Old Town's cobbled streets with its quaint shops, cafés, and galleries. Then, pass through Bahnhofstrasse, one of Europe's finest and most exclusive shopping avenues of designer stores selling fashion, watches, and jewelry. A short stroll from Zürich's central station, visitors will find the Swiss National Museum in a Gothic chateau. The city has over 50 museums and hundreds of art galleries, including the Kunsthaus Zürich and Rietberg Museum.
The Zurich Zoo, with an elephant park, penguin parade, and Madagascar pavilion, is best for families traveling with children. Lastly, travelers can take a train ride to Uetliberg Mountain for panoramic city and countryside views.
Primary Spoken Language(s)
Switzerland has four national languages: German, French, Italian, and Romansh. German, French, and Italian have equal status as official languages at the national level within the Federal Administration of the Swiss Confederation. At the same time, Romansh is used in dealings with people who speak it. Occasionally, Latin is used in formal contexts, such as to denote the country (Confederatio Helvetica). Furthermore, English is also widely spoken as a second or third language in Switzerland.
Most of the Swiss population (63.5%) are native German speakers, either Swiss German or Standard German. The remaining 22.5% speak French (mostly Swiss French and including Franco-Provencal dialects), 8.1% Italian (mostly Swiss Italian, but including Lombard), 0.5% Romansh, and 6.6% other languages of foreign residents.
Safety Concerns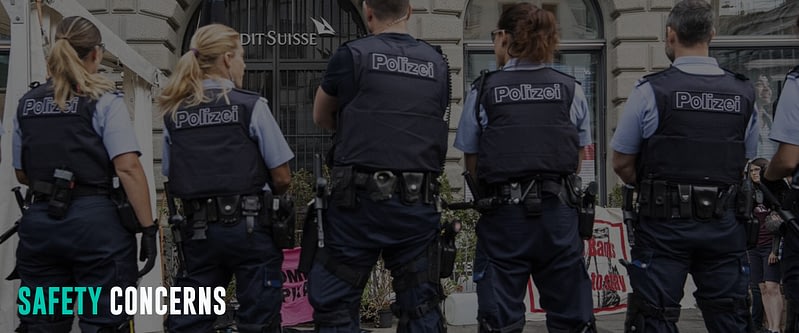 Switzerland has one of the world's lowest crime rates, ranking 11th on the 2022 Global Peace Index. It is also supported by the US Department of State Level 1 Travel Advisory to Switzerland.
Nature Hazard
The country does not seem very dangerous, but the challenges lie elsewhere. Travelers can be wary of landslides, avalanches, rockfalls, and snowdrifts. Some may also encounter altitude sickness and generally injure themselves doing outdoor activities. Those heading for adventures in the Swiss Alps and hitting the hiking trails must take extra caution and preparation before and during the trip. Sudden weather changes happen. Hence, travelers must have appropriate gear and clothing. It is also best to check for avalanches and adverse weather warnings at the Swiss Federal Office of Meteorology portal.
Petty Crimes
In Switzerland's cities, visitors have to be on the watch for pickpockets and scams. They target tourists in busy areas, crowded places, and train stations. Thus, keep your valuables close and an eye on your belongings. In the crowd, carry your bags under your arm and your rucksack in front. Bring little cash and pay as much as possible by debit or credit card. Keep your wallets in hand when paying and ensure not to leave valuable belongings in vehicles.
There are also reports of muggings in Zurich's Seebach district. The area only gets sketchy at night and should be avoided, along with Langstrasse, the city's red-light district. The threat is still relatively low, but it is always best to avoid the risks.
Helpful Sites and Hotlines
Switzerland has lost property offices run by the local municipalities and public transport services. Don't hesitate to contact the nearest lost property office if anyone loses something during their stay in Switzerland. They can also visit www.easyfind.com for details of lost property offices in the country.
Visit www.safertravel.ch for all the information a traveler needs to get the appropriate help quickly in Switzerland. When an emergency happens, dial 117 for police, 118 for fire, 144 for an ambulance, and 1414 for Swiss Rescue.
Smoking Policy
Switzerland has implemented a no-smoking policy in enclosed areas, public places, and workplaces of more than one person since May 1, 2010. Thus, smoking in restaurants, public buildings, offices, and public transport is forbidden. Smoking is only permitted in designated smoking rooms, outdoors, and in private homes.
Flying drones in Switzerland
Flying drones is generally not a problem in many places in Switzerland. However, there are a few restrictions that drone users must follow.
Budget Considerations
Although Switzerland is not a cheap destination, it is still one of the top destinations on every traveler's list.
Accommodation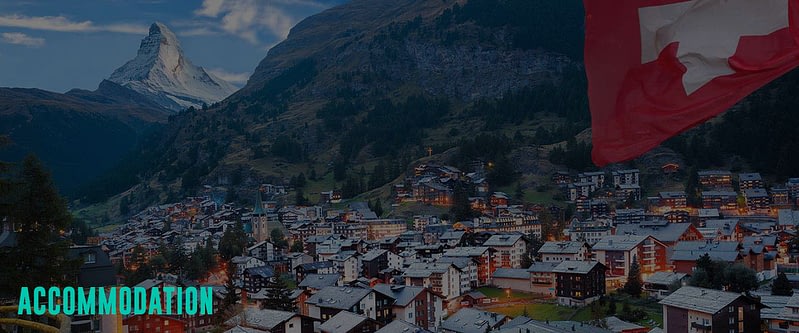 The accommodation cost varies, with a bed in hostel dorms averaging $30-40 per night and private rooms at $75-125. Most hostels offer complimentary breakfast, Wi-Fi, and linen. Hotel rates in Switzerland are expensive, ranging from $120-300 for a three-star hotel. Another better alternative for accommodation is Airbnb, where a private room costs $30-50 per night, while an entire apartment starts at about $70. However, it is best to book early to find the best deals.
Foods
Travelers who want to eat out can find the cheapest options at bars and cafés, at $9-15 for a lunch special. An average restaurant costs about $25, while a 3-course meal at a mid-range restaurant costs $40. Fast food, such as McDonald's, costs around $15 for a combo meal; large pizza at $15-21, beer at $7, and cocktail drinks at $12-15. Those on a limited budget can also head to the local supermarkets to buy groceries and cook their food for basic staples at around $100-125 per week. But, of course, visitors should not miss the Swiss cheese and chocolates!
Transportation and Passes
The cost of one ticket for public transportation in Switzerland starts at $2.5. Depending on the distance and the service, it can still go higher. Travelers can also consider getting a Swiss Half Fare Travelcard at $196 (185 CHF). It allows tourists to travel by train, bus, boat, and most mountain railways at half the price for one year. The Swiss Travel Pass is also cost-effective for those visiting many attractions. Price starts at $245 for three consecutive days to $454 for fifteen days, with non-consecutive passes as well. The Swiss Travel Pass covers public transit, free travel on panorama trains, admission to 500 museums, mountain excursions, and more.
Activities
Most museums in Switzerland cost around $15-20. Activities like hiking excursions cost approximately $75, while paragliding costs about $170. Depending on the mountain and resorts, ski and snowboard lift tickets cost anywhere from $60-100 per day, with steep discounts on multi-day lift passes.
Two-weeks Average Cost
Budget travelers in Switzerland can allocate a daily budget of $100 and a total of $1400 for two weeks. It means staying in a hostel dorm, cooking most of the meals, taking public transport, and doing most free activities like enjoying nature and taking walking tours.
An average traveler spends around $200 daily and $2800 for two weeks. It covers a private Airbnb, eating out for a few meals, enjoying a few drinks, taking the occasional taxi to get around, and doing more paid tours and activities like visiting museums and skiing.
For a luxury trip, the sky is the limit! They can choose among the best hotels, eat and drink to their hearts' content, take private transportation and taxis, and do whatever tours and activities they want.
Customs And Import Restrictions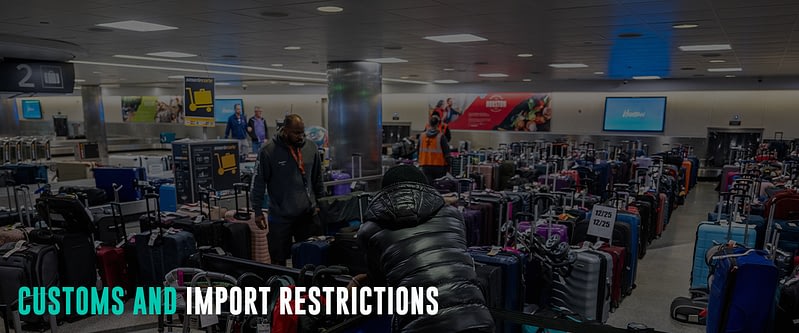 The Federal Office for Customs and Border Security bans, restricts, and prohibits the entry of the following goods and items to Switzerland:
While some goods have restrictions and prohibitions, visitors can buy and bring tax-free items within their duty-free limit of CHF300 (around $316) per person over 17 years old. Furthermore, they can carry 200 cigarettes/50 cigars/250 grams of tobacco, 2 liters of 15% alcohol volume, 1 liter of over 15% alcohol, and 1 kg of meat and meat products, except for EU citizens coming from the EU.
For fast clearing at customs, travelers can conveniently declare the goods they are bringing to Switzerland through the QuickZoll app. QuickZoll contains everything a traveler needs to know about Swiss customs, declaring goods, automatic calculations of taxable goods, and payment of taxable items.
Tax-Free Shopping
Tourists may ask the shops for their Tax-Free Form and reclaim the 7.7% VAT on their purchase of goods. To avail, the total purchases in a shop must amount to more than CHF 300 (including VAT), the tourist must be a resident outside Switzerland, and the goods must be exported within 30 days. Check the Swiss Federal Tax Administration FTA and www.global-blue.com for more tips and guidelines.
Climate Considerations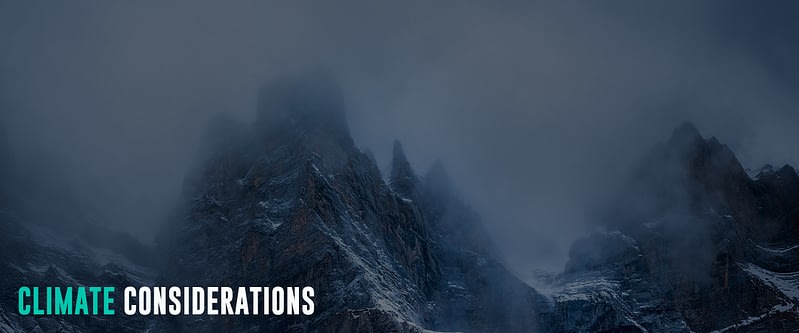 The climate in Switzerland is generally temperate, with no excessive heat, cold, or humidity. But the weather can vary significantly across regions relative to altitude. For example, the mountaintops can have glacial conditions, while the climate in the southern tip can be near-Mediterranean.
Switzerland has four different seasons. March to May is spring, with daytime temperatures between 8 and 15 °C. Sometimes the winter returns for a short period during April, and summer conditions are as early as May. The average daytime temperature during summer, from June to August, is 18 to 28 °C. Autumn is from September to November, with an average of 8 to 15 °C daytime temperature. The winters used to be generally cold and snowy, but now freezing temperatures and snow no longer rule, especially in the lowlands. The coldest months are from January to February, ranging from -2 to 7 °C.
Climate Change
There is a substantial change in Switzerland's climate, as seen from the developments in temperature, water balance, and weather extremes.
In Switzerland, the temperature is already 2.4 °C warmer in the last decade (2012–2021) than the pre-industrial mean for 1871–1900. The climate becomes warmer each decade, and the warmest years have all occurred since 2010. Years 2018 and 2020 are the two warmest years on record, with a deviation of 3.0 °C relative to pre-industrial periods.
The warming in Switzerland is now more than double that of the global mean. The primary reason is that warming increases towards the pole in the Northern Hemisphere. The snow and ice cover declines lead to more excellent absorption of solar radiation and advanced heat transport towards the pole.
Primary Transportation Options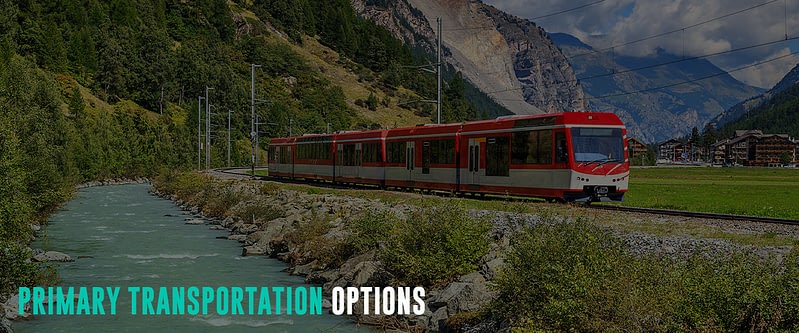 Switzerland offers one of the world's most comprehensive public transportation systems, making destinations easily accessible by air, land and rail, and boat tours. Cities and towns are well-connected with trams, buses, funiculars, and trains. They are safe, clean, reliable, and comfortable.
Air
The Zurich and Geneva airports are Switzerland's main entry points for international flight arrivals. There are also a few international flights to Basel, Bern, and Lugano. Swiss International Air Lines is the national carrier of Switzerland, serving more than 100 worldwide destinations. There are also domestic flights catering to air traffic in Switzerland. And although many other airline companies exist, domestic air travel is quite expensive. Hence, many businesspeople prefer to travel by road and rail.
The airports in Zurich and Geneva have train stations, making it easy and convenient for travelers to explore the rest of the country.
Railway
Rail transport is particularly well-developed in Switzerland, with excellent Swiss Federal Railways (SBB) services. They have a countrywide timetable of regular routes and services, with multiple daily schedules to major destinations and cities. In addition, trains and funiculars serve the cities, the farthest mountains, and alpine routes. It is economical, fast, efficient, and offers a comfortable trip. Thus, traveling by train is the best way to get around Switzerland and the best mode of transport for locals.
Tourists can take the grand train tour or premium panoramic trains of Switzerland to explore the country's attractions. The sightseeing train of the Bernina Express route on the Albula Line and the Bernina Line is famous and a must-try. Switzerland is also easily accessible through several daily scheduled trips from neighboring countries. Hence, travelers from Frankfurt, Milan, Paris, Prague, Budapest, or Vienna can quickly enter Switzerland by train.
Tourists planning to do a lot of train travel can consider getting the Swiss Half Fare Travelcard and Swiss Travel Pass.
Bus
Switzerland is linked to Europe's extensive motorway network for travelers arriving by road. Thus, making it easier for tourists from other parts of Europe to enter Switzerland.
Traveling by bus in Switzerland is considerably cheaper than the train, with several bus companies on various routes around the country. The yellow post buses supplement the rail network, with bus terminals next to the train stations. Hence, making it another best alternative to get around the country. For example, a 90-minute bus ride from Zurich to Bern starts at just $6 compared to $18 by train for an hour's trip. Also, the 5-hour bus journey from Zurich to Geneva begins at $18 versus the three-hour ride by train for $33. Long-staying tourists can consider getting a Swiss Half Fare Travelcard if they plan to use public transportation more often.
Rentals
Numerous car rental agencies are available in big cities and airports. Renting a car gives more flexibility to tourists and is best for group travel or those who want independence. In Switzerland, people drive on the right and overtake on the left.
Travelers can also rent a bicycle in Switzerland. They are available from most railway stations and can be returned to any station with a rental office. Check the Rent-A-Bike portal to book.
Taxi
Taxis are widely available in most major towns and cities in Switzerland; however, Swiss cabs are the most expensive in Europe. Depending on the town, the taxi base fare starts at $6, and the additional kilometer begins at $3. Although all taxis have meters, it is best to negotiate the price for longer distances and out-of-town trips.
Ride-sharing
Using ride-sharing service apps is one of the best ways to get around Switzerland. Uber, BlaBlaCar, and Vertt are only some apps travelers can use. It is a faster, 'cheaper,' and more exciting way to travel than the bus or train. The ride is already an adventure and allows travelers to meet like-minded individuals.
Ferries and Cruises
Some cities in Switzerland, such as Basel, are served by small fleets of ferries working as public transportation. Cruises are also available, and the best option for a scenic lake, river, and waterfalls tour.
Start Trip Planning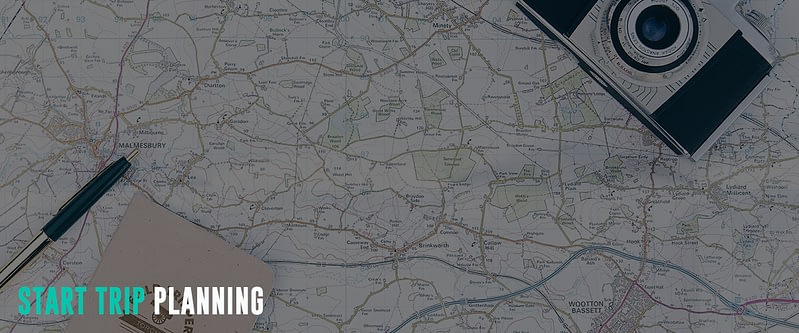 Travel-Wise is made from the ground up to help people travel more, break down the barriers that make it tough to get going, and start your journey as painlessly as possible. Bookmark our other Country Guides to help kick-start your research for future travels. We also offer templated itineraries from our staff and community that help serve as a building block for your trip plans. Alternatively, we also utilize AI to offer a way to generate itinerary ideas. This saves much time just getting you up and running with a template. From there, you can use the trip planner to create your customized itinerary, invite friends and family for collaboration, find others from Travel-Wise to join the trip, book and track important information, journal, and share your experiences at the end or along the way!