This travel wiki page of the United Kingdom will help guide travelers with quick and relevant information to consider when planning and visiting the country. It is difficult to find all the relevant information on British culture, safety, travel restrictions, and things to do, so we summarize it all here. If anything is stale or outdated, please let us know! Let's dive in and explore more high-level information as a United Kingdom trip planner.
Last updated October 8th of 2023.
National Information & Culture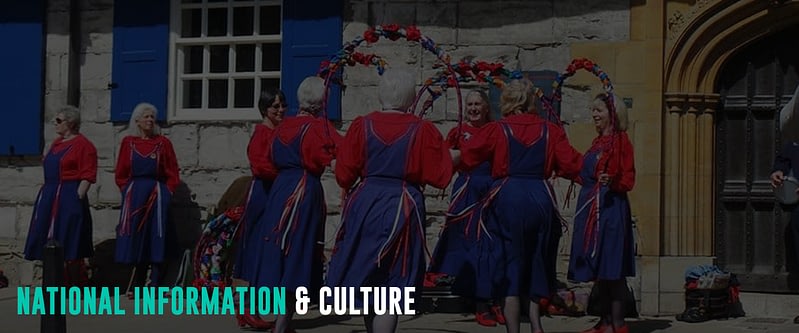 The United Kingdom of Great Britain and Northern Ireland, commonly known as the United Kingdom (UK) or Britain, is a highly developed island country in Northwestern Europe. It comprises England, Scotland, Wales, and Northern Ireland. The Atlantic Ocean and the North Sea surround most of the UK, while Northern Ireland shares a land border with the Republic of Ireland. London, a megacity, is the country's capital and largest city. It is also the capital of England and is one of the world's two leading financial centers. Likewise, the cities of Edinburgh, Cardiff, and Belfast are the national capitals of Scotland, Wales, and Northern Ireland.
The UK has three distinct legal jurisdictions: England and Wales, Scotland, and Northern Ireland. It is because these areas retain their existing legal systems, governments, and legislatures even after joining the UK. Each has varying powers but has the same currency, the Pound Sterling (GBP), with the symbol £.
The country has considerable international economic, political, scientific, and cultural influence, especially on its former colonies. The UK was the first industrialized country. It was also the world's foremost power in the 19th and 20th centuries. During its height in the 1920s, the British Empire was the largest in history, encompassing almost a quarter of the world's landmass and population.
Today, the UK has the world's sixth-largest economy by gross domestic product (GDP). They are also the tenth-largest by purchasing power parity. A member of the G7, the UK is a global power. It is also a recognized nuclear state ranked fourth globally in military expenditure.
Visit the United Kingdom Official Tourism website for more information and tips when planning your trip.
Typical British Culture
British are known for their love of orderly queues. They always stand in line at a bus stop, for a taxi, or even when entering a store. For them, cutting in line is considered extremely rude.
Brits are also known for their politeness. Saying "please," "thank you," and "sorry" is common in everyday interactions. Even if someone else is at fault, you might hear "sorry" from them as a form of acknowledgment.
Lastly, tea is a big deal in the UK. The concept of "tea time" is an important cultural tradition. It's not just about the beverage but also the ritual and socialization around it.
Special Travel Considerations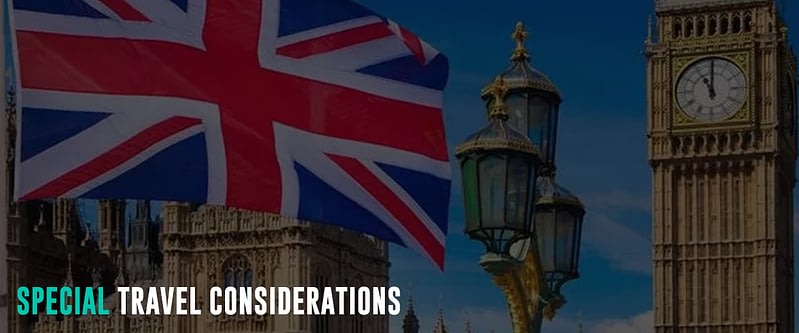 Each country and destination has rules and regulations that every traveler must consider. Hence, check the following considerations for hassle-free travel to the United Kingdom.
Covid-19 Policy
The United Kingdom of Great Britain and Northern Ireland currently have no COVID-19 restrictions. However, there is still guidance on what to do should travelers catch the coronavirus while on holiday in the UK. Therefore, check the latest updates and regulations governing coronavirus in England, Scotland, Northern Ireland, and Wales.
Travel Insurance
Generally, travel and health insurance are not mandatory but highly recommended for United Kingdom visitors. Preferably, it must cover emergency medical treatment, including Covid-19, repatriation, and evacuation. Travel insurance can protect you against the inconvenience of injury, medical emergencies, theft, and flight cancellations. In addition, it is a comprehensive protection in case anything goes wrong with your trip.
Visa Information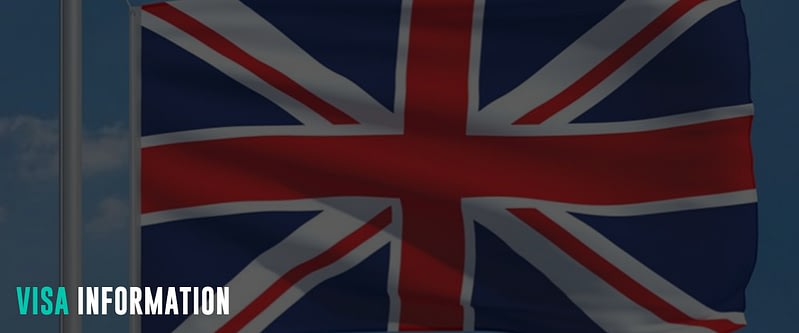 Most travelers need a visa to enter the UK and Northern Ireland. Considering the nationality and the purpose of the visit will help determine whether you require one. Hence, check which ones apply to you when planning a trip to the UK. Depending on the citizenship and other circumstances, travelers can also check here if they will need a UK visa.
Meanwhile, nationals without visa exemption to the UK must apply for a standard visitor visa from the UK Visa and Immigration Service portal. They must also attend an embassy or a visa application center appointment. Travelers can apply for their pertinent visa as early as three months before the trip and are subject to at least £100 visa fees.
While some visitors can use an EU, EEA, or Swiss national ID to enter the UK until December 31, 2025, it is a standard rule to have at least a six-month valid passport when traveling. Check the official UK Government website for who is eligible.
Electronic Travel Authorization
Nationals from visa-exempt countries traveling to the UK will soon need to get an Electronic Travel Authorization (ETA) for a fee of £10. The UK ETA will be electronically linked to visitors' passports, permitting them to travel to the UK. It will be a multiple-entry permit valid for two years or until the passport expires (whichever comes first). The application will be soon available on the UK ETA app or online on the UK Government website.
Popular Attractions
The United Kingdom is renowned for its diverse attractions, blending a rich historical heritage with natural wonders and vibrant urban experiences. Additionally, the UK hosts 32 UNESCO World Heritage Sites, ranging from the Neolithic and bronze age monuments to centuries-old castles, palaces, churches, and natural wonders.
London
London, the country's capital, is a must-visit destination, blending history, culture, diverse cuisine, and green spaces. The city caters to shoppers, from vintage markets to expansive high street shops like Oxford Street and Regent Street. Food enthusiasts can also explore trendy areas like Shoreditch, Brick Lane, and vibrant Chinatown, enjoying various cuisines.
The city has abundant attractions, offering over 200 world-class museums and art galleries, perfect for those interested in the UK's rich history. The heart of London also presents a glimpse of every historical period, housing top attractions like the Tower of London, an ancient palace and prison with iconic features such as the White Tower and the Jewel House.
For those intrigued by the Royal Family, Buckingham Palace is a must-visit. Witness the colorful Changing of the Guard ceremony and tour the Palace's State Rooms during the limited open weeks. A stroll along the Thames takes you to iconic landmarks like Big Ben, the Parliament Buildings, Westminster Abbey, and the scenic Trafalgar Square. In South Kensington, visitors can immerse themselves in London's best museums, like the Victoria and Albert Museum and the Natural History Museum.
Amidst the bustling city, travelers can relax in the Royal Parks or the tranquil havens of Hampstead Heath and Greenwich, ensuring a complete and diverse experience in Britain's vibrant capital.
Big Ben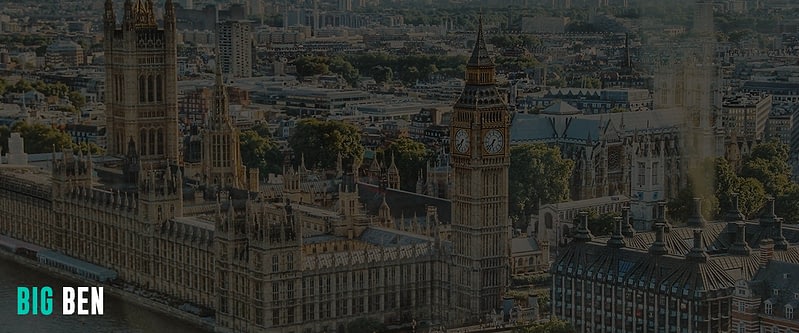 Big Ben, officially known as the Great Bell of the Great Clock of Westminster, is an iconic must-visit site in London, UK. Situated near the Palace of Westminster and designed by Augustus Pugin, this neo-Gothic clock tower stands at 96 meters. It holds immense historical and cultural significance and has been a UNESCO World Heritage Site since 1987. Beyond its architectural marvel, Big Ben is a symbol deeply ingrained in the national identity of the UK, attracting numerous tourists who eagerly capture its essence. The nickname "Big Ben" is often extended to encompass the Great Bell, the clock, and the clock tower, making it a genuinely unmissable landmark.
Tower of London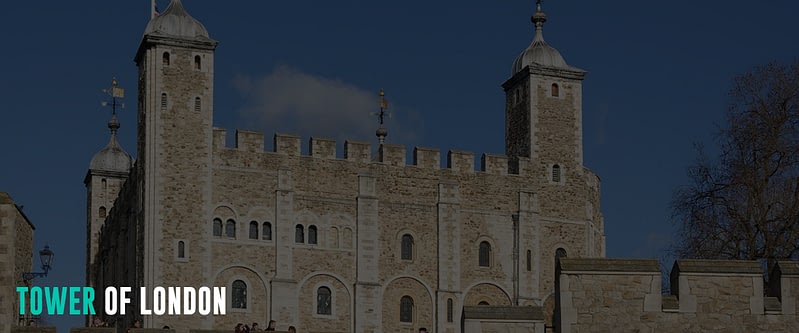 The Tower of London, officially known as His Majesty's Royal Palace and Fortress of the Tower of London, is a significant historic castle on the north bank of the River Thames in central London, England. It holds immense historical value and is renowned for safeguarding the crown jewels, an unparalleled collection of over 100 objects and 23,000 gemstones.
Visitors to the Tower of London can explore various facets of this Thames-side fortress, from its role as a prison and palace to a treasure vault and observatory. The White Tower, dating back to 1078, stands as the centerpiece and houses fascinating exhibits like the Line of Kings, showcasing royal armor, and was established as the world's oldest visitor attraction in 1652.
Encompassing about 18 acres, the Tower of London offers diverse attractions such as the Crown Jewels exhibition, engaging Yeoman Warder Tours, the Royal Mint, and informative displays on prisoners and executions. For families traveling with children, special events and immersive programs, including "Knights School," provide an entertaining and educational experience, making the Tower of London a top attraction in London that can captivate visitors for hours.
Buckingham Palace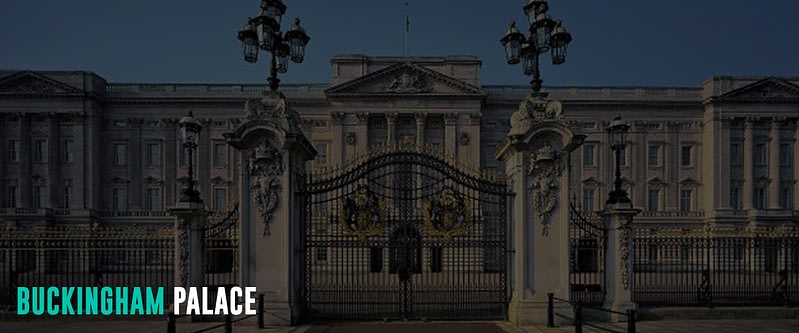 Buckingham Palace, the Royal Residence and administrative headquarters of the UK's Monarch, holds immense significance in the country. The palace symbolizes the UK's constitutional monarchy as the monarch's home and a focal point for national and royal events. The State Rooms of Buckingham Palace offer a glimpse of grandeur and are open to the public during selected months. With 775 rooms and various functions, it serves as a venue for state banquets, ceremonies, and diplomatic meetings, showcasing its continued role as a working building at the heart of the monarchy. The iconic Changing the Guard ceremony and the opportunity to witness its exterior add to the allure of this prominent London landmark.
British Museum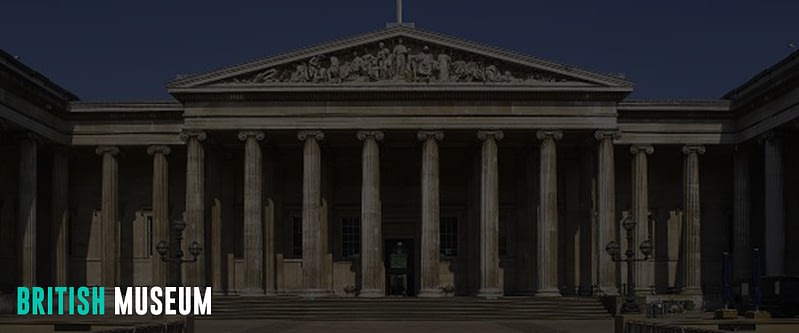 The British Museum in London's Bloomsbury area is a public institution housing the world's most extensive permanent collection, showcasing the story of human culture from its inception. The museum's unparalleled collection includes over 13 million artifacts from civilizations like Assyria, Babylonia, Egypt, Greece, the Roman Empire, China, and Europe, making it a premier attraction in London. Notable artifacts include the renowned Elgin Marbles from Athens' Parthenon and the iconic Rosetta Stone. The extensive Ancient Egyptian collection and the extraordinary Mildenhall Treasure dating back to the fourth century is particularly noteworthy. Visitors can enhance their experience through guided tours, workshops, or lectures. Moreover, dining and shopping options are available on-site.
St. Paul's Cathedral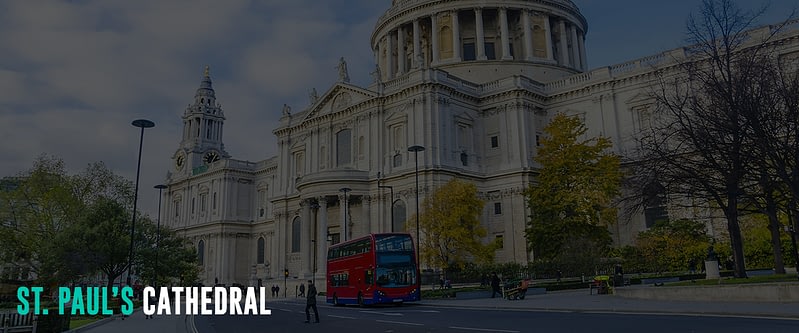 St Paul's Cathedral, an iconic landmark in London, stands tall at 111 meters and is renowned for its Neoclassical English Baroque-style architecture. It was the tallest building in London from 1710 to 1963, boasting one of the world's highest domes. Situated on Ludgate Hill in the City of London, this Anglican cathedral is the seat of the Bishop of London and serves as the mother church of the Diocese of London.
Visitors can delve into its rich history and architecture through guided tours conducted by expert volunteers and engaging interactive activities on the Cathedral floor. The cathedral houses a splendid collection of art, from delicate carvings by Grinling Gibbons to gilded dome murals by Sir James Thornhill. Modern works by acclaimed artists like Yoko Ono and Antony Gormley further enhance the cathedral's artistic appeal, providing a fascinating experience for all, whether planning a family day out or an educational trip.
Windsor Castle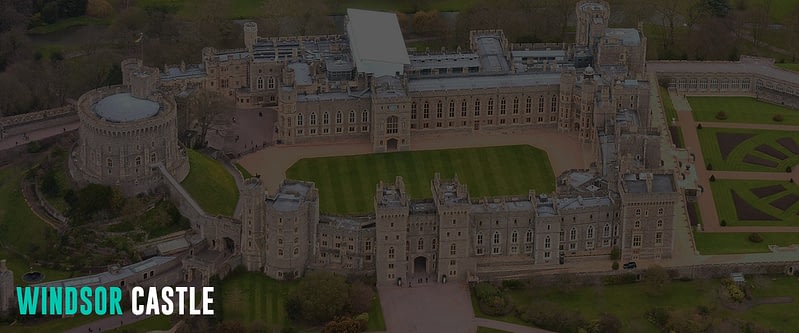 Windsor Castle, located in Berkshire, is the official residence of Queen Elizabeth and Prince Phillip, embodying a rich lineage of British monarchy. The Gothic-style castle has seen numerous renovations since its contraction during the 11th century.
The castle, the world's largest inhabited castle, is a magnificent display of architecture and heritage. It features the splendid State Apartments with impressive painted ceilings, the Queen's Gallery, dining hall, and St. George's Chapel, housing the Knights and Ladies of the Order of the Garter. The castle's vast grounds offer panoramic views, picnic areas, and barbecue spots. Additionally, Legoland Windsor, a Lego-themed family resort, is nearby, providing a delightful experience for kids.
For those captivated by the allure of the Royal Family, Windsor Castle is a must-visit. Just a short train ride west of Central London, Windsor is an ideal destination for families due to its historic charm and royal significance.
Stonehenge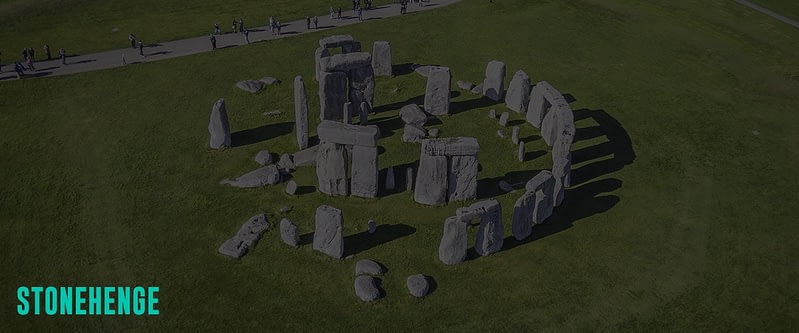 Stonehenge, a renowned prehistoric monument in Wiltshire, England, is composed of massive sarsen stones arranged in a circular pattern. Built over 5,000 years ago, its origins are shrouded in folklore and legend. Some tales attribute its creation to Merlin, the wizard of Arthurian legend, while others suggest the involvement of invading Danes or even the ruins of a Roman temple.
As one of the planet's oldest UNESCO World Heritage Sites, Stonehenge has intrigued history enthusiasts. Though its purpose remains enigmatic, it's believed to have served as a place of worship or an astronomy site. The monument, sprawling over 20 square kilometers, includes a modern visitor center providing insight into its construction and history.
Planning and obtaining a timed ticket is advisable to explore this iconic site. Opting for a VIP admission package ensures a comprehensive Stone Circle Experience, allowing for unhurried exploration. A visit to this neolithic site is a must for travelers, offering a glimpse into the ingenuity of ancient people. Additionally, visiting the nearby medieval city of Salisbury, just 16 kilometers south of Stonehenge, is highly recommended. Salisbury offers an opportunity to visit its famous cathedral, dating back to 1220, and immerse in the city's historic charm with fine churches and medieval architecture.
Giant's Causeway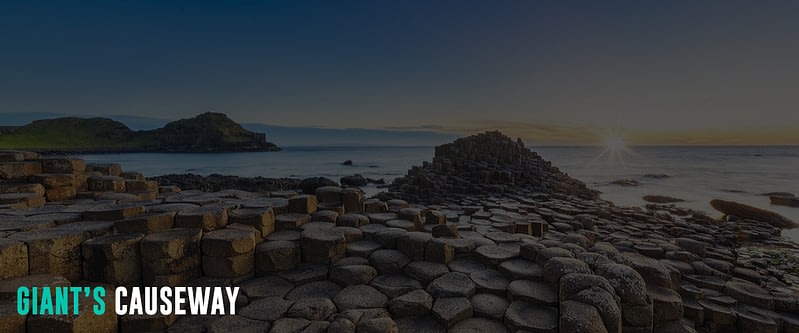 The Giant's Causeway at the Causeway Coast and Glens in Northern Ireland is a UNESCO World Heritage Site with iconic hexagonal rocks. Rising from the sea, the Giant's Causeway features around 40,000 unique basalt columns formed over 60 million years ago during volcanic activity. A sight that has inspired legends of giants, it is a captivating destination and a must-visit for travelers to Northern Ireland. A modern visitor center provides intriguing insights into the reality and myths surrounding this natural wonder. In addition, guided tours with audio guides enhance the experience. Booking tickets in advance is recommended for a seamless visit to this bucket-list attraction.
The Giant's Causeway is just a short drive from Belfast, and the 130-mile Causeway Coastal route can be a spectacular road extending through Derry-Londonderry, Carrickfergus Castle, and the Gobbins cliff walk. The area is rich in adventure, from sipping Irish whiskey in ancient distilleries to exploring hidden sea caves by kayak.
Edinburgh Castle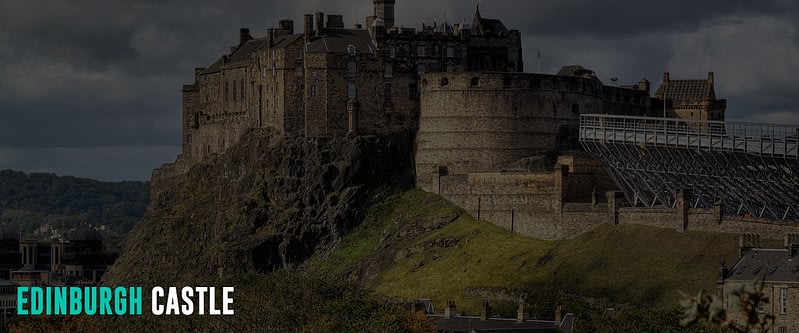 Edinburgh Castle, a historic fortress atop black basalt rock, has defined the city's skyline since the 13th century, offering panoramic views and a journey through Scotland's history. The fort showcases iconic attractions like the Crown Jewels, the Stone of Destiny, and St. Margaret's Chapel, the oldest building in Edinburgh. Adjacent to the castle is the renowned Royal Mile, featuring small shops, kilt makers, museums, and narrow alleys to explore.
Furthermore, the Royal Mile leads to the Palace of Holyroodhouse, an elegant landmark, and Holyrood Park, a beautiful green space. Edinburgh Castle, a must-visit paid attraction, also houses the National War Museum of Scotland and the One o' Clock Gun. The castle provides guided tours and an informative audio guide in multiple languages. Additionally, accommodations are made for visitors with disabilities, ensuring accessibility to various areas. However, checking for unexpected closures is essential due to adverse weather or unforeseen circumstances.
The Roman Baths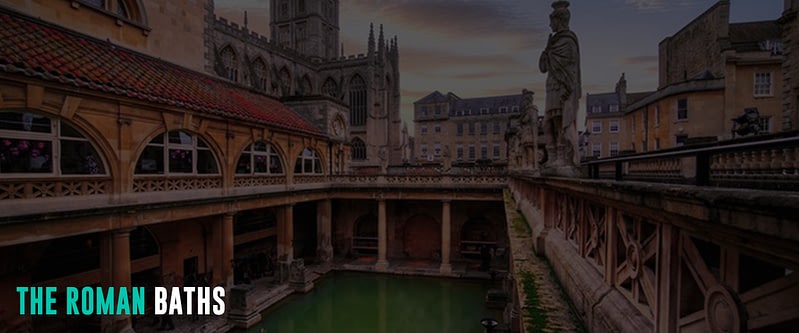 The Roman Baths, well-preserved thermae in Bath, Somerset, England, are ancient facilities where the public bathed in Roman times. Preserved features include the Sacred Spring, Roman Temple, Roman Bath House, and a museum housing artifacts from the Roman settlement, Aquae Sulis. Visitors can tour the baths and museum but can't enter the water.
Despite being a smaller city, Bath entices visitors with its Roman Baths and a rich history spanning over 2,000 years. The city is renowned for its healing hot springs, known for their curative properties due to their mineral content. These springs gush from three sources, travel upwards, and spill out at a consistent 46.5 degrees Celsius. While bathing in the original Roman Baths is prohibited, nearby modern spas like Thermae Bath Spa offer a similar experience with stunning rooftop pools using the same mineral-rich waters.
Aside from its ancient history, Bath is famous for its beautiful Georgian architecture, notably seen in the Royal Crescent's palatial townhomes. The city boasts an array of tourist attractions, including the Holborne Museum, Assembly Rooms, Fashion Museum, Jane Austen Centre, and Mary Shelley's House of Frankenstein. Bath's historical and architectural significance has earned it World Heritage status, making it a must-visit destination in England.
Lake District National Park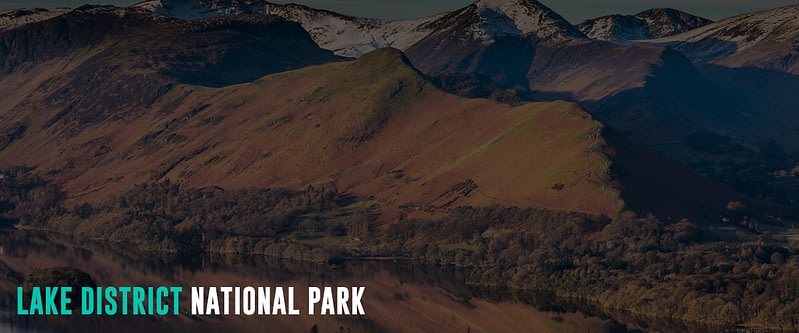 The Lake District National Park, covering 900 square miles, is a prime destination in England. Boasting 12 of the largest lakes and over 2,000 miles of exploration-worthy rights of way, it's a captivating region with views resembling paintings. The area offers many activities, including hiking the famous Scafell Pike, the highest mountain in England. Towns like Grasmere and attractions like Muncaster Castle also enhance the experience.
The Lake District, England's largest National Park and UNESCO World Heritage Site, embodies spectacular landscapes, welcoming villages, and a rich cultural heritage. It's a haven for outdoor enthusiasts, offering a blend of adventure and tranquility. Tour boat excursions across Lake Windermere and Ullswater unveil some of the country's most breathtaking scenery. Drawing nearly 50 million visitors annually, the Lake District is a top tourist spot, celebrated for its endless walking routes, family-friendly activities, and unbeatable views. Campers find their haven here, with various campsites offering an opportunity to immerse in the beauty leisurely.
Located in Cumbria, Northern England, it's about an hour from the Scottish border and is akin to a natural paradise. The glacial lakes and U-shaped valleys narrate a tale of the region's geological history, providing a perfect backdrop for mountain hikes and serene lake explorations. Despite its popularity and summer crowds, the Lake District epitomizes England's natural beauty, reminiscent of Cornwall in the south.
Hadrian's Wall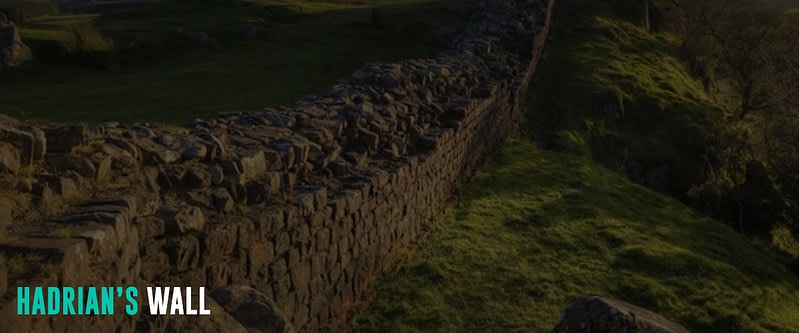 Hadrian's Wall, a Roman fortification, has stood since the 2nd century and gained World Heritage Site status in 1987. Primarily, its purpose was to guard the Roman Empire's northwest frontier and keep Celts out of Roman England.
Spanning 73 miles from coast to coast, hiking along the entire wall typically takes 6-8 days. Visitors can also explore its remains, including forts and turrets. Other noteworthy attractions along the World Heritage Site include the Senhouse Roman Museum, Tullie House Museum and Art Gallery, Birdoswald Roman Fort, and Roman Army Museum. Each site provides a window into Rome's formidable frontiers, allowing visitors to return to this proud era.
Today, the division offers a glimpse into life on the edge of Roman Britain.
Primary Spoken Language(s)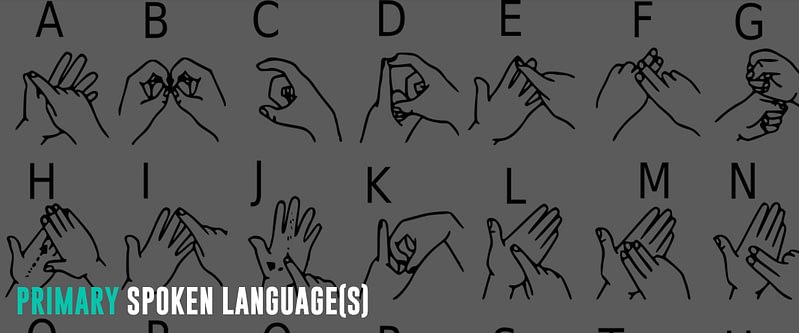 English is the official language in the United Kingdom and Great Britain. In addition, people in the UK also speak Welsh, Irish, and Scottish Gaelic.
Safety Concerns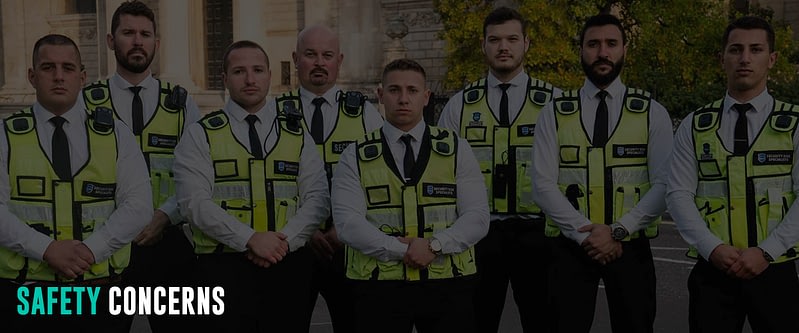 The United Kingdom ranks the 34th safest country on the 2022 Global Peace Index. Also, the UK has a Level 2 Travel Advisory from the US Department of State. Hence, travelers to the UK can take standard precautions as they do anywhere in the world.
As a dynamic country, the UK is not exempt from terrorist attacks and crimes. But what concerns tourists are petty crimes such as theft, pickpocketing, snatching, and fraud. Hence, keep a close eye on your valuables while sightseeing. Be careful when exploring London, particularly Westminster, Camden, Islington, and Southwark. Avoid crowded areas and do not squeeze in fully loaded public transport. Always keep a hold of your bags while on the streets, pubs, and cafes. Do not leave valuables on parked vehicles, as car break-ins are common. Lastly, only use registered taxis or pre-ordered car services (minicabs).
Notably, a common tactic London pickpocket gangs use is the bottleneck. It happens when a group blocks the entrance or exit to public transportation, forcing the crowd to squeeze by them and relieve people of their valuables.
According to the Office for National Statistics, Cleveland is the most dangerous place in England. Meanwhile, the neighborhoods with high violent crime rates include Hackney, Elephant & Castle, and Peckham. But even those areas are safe enough during the day.
For emergencies, dial the 999 national emergency response service. It will connect callers to the police, ambulance, fire, and rescue. Alternatively, visitors can dial the EU hotline number 112.
Security in Northern Ireland
Meanwhile, there is the potential for isolated violence related to the political situation in Northern Ireland. The UK Security Service MI5 portal says the Northern Ireland-related terrorism threat level is SEVERE. In addition, police assessment of the threat of violence from dissident groups in Northern Ireland focused primarily on police and military targets. It may involve the use of firearms and explosives.
Note that the threat levels do not have an expiry date. It can change over time as different information becomes available.
Budget Considerations
The UK can be a reasonably expensive travel destination with historic sights, quaint villages, and vibrant cities. Most notably, it applies to accommodations and transportation. However, there are still ways to explore the UK on a low budget.
Accommodation
The accommodation cost in the UK starts at $18 for a hostel dorm bed, depending on the amenities and proximity to the city center. For privacy, travelers can get a private hostel room at $70. Free wifi is standard, and most have cooking facilities. Another option for budget travelers in the UK is staying in an Airbnb between $50 and $100 and budget hotels from $80. Depending on location and amenities, visitors can enjoy the comfort of a three-star hotel for $150 or splash out on five-star hotels for $300.
Food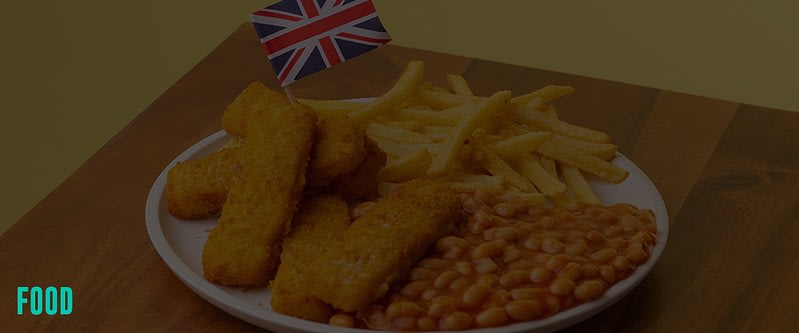 The UK is very much a meat and potato country. Popular meals are fish and chips, roasted and stewed meats, sausages, meat pies, and the quintessential Yorkshire pudding.
For as low as $2.50, travelers can get a cheeseburger from food trucks or a kebab for $7.30. Other cheap meals for visitors are burritos, sandwiches, and fast food combo meals for $8. Moreover, travelers can have fish and chips for $10, pizza at $9, and Asian meals between $9 and $12.
Meanwhile, a traditional English meal costs around $18 at a casual pub, while three-course meals start at $30 from mid-range restaurants. The price can double at high-end restaurants and touristy areas.
For self-catering, expect to spend an average of $60 weekly on groceries for travelers who want to cook their food. The budget can include basic staples like potatoes or pasta, some meat, and fresh produce.
Attractions and Transportation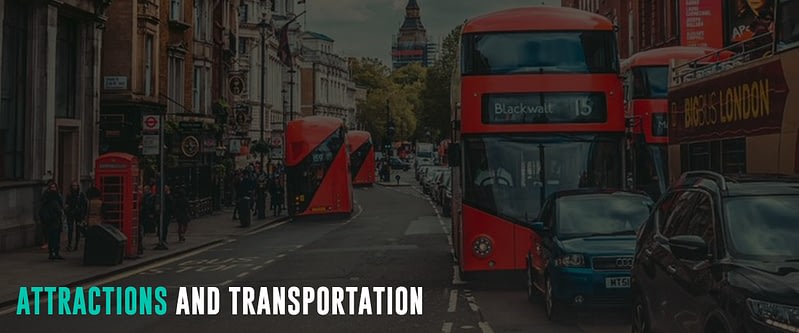 Numerous museums, heritage sites, and all national parks in the UK are free and open to the public. It includes the British Museum, National Gallery, Natural History Museum, Victoria and Albert Museum, Durham Cathedral, Greenwich Park in London, and many others.
On the other hand, visitors can explore Buckingham Palace at $40, while exclusive guided tours can be at $110. Visitors can also climb the Tower of London at $36.60 to skip the line. Other attractions worth visiting are the Oxford University at $24.40 for a guided tour and the Stonehenge at $27 for audio tours.
Meanwhile, the usually expensive public transportation in the UK can be affordable when planned. Coaches are generally the cheapest option for long-distance travel throughout the country. Megabus and National Express are the two major coach companies offering reasonable and competitive prices. Depending on the distance, the regular $2 single-ticket fare can sometimes go half the price when booked one month in advance.
Travelers can also find good online deals on fares and attractions in the UK from the National Rail – specifically, the 2For1 promo discounts on numerous London attractions when traveling by train.
Average Two-Week Cost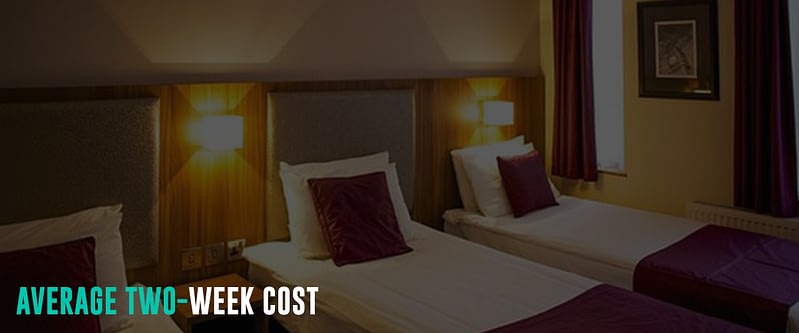 UK budget travelers can live at $70 daily or $1400 for two weeks. It includes staying in hostel dorms, cooking food, and occasionally dining in casual restaurants. The budget also covers public transportation, visiting free attractions, and primarily free activities.
On the other hand, mid-range travelers spend at least $200 daily or $2800 for two weeks. The budget includes staying in three-star hotels, taking subways and occasional taxis, dining in casual restaurants, and doing a few paid activities.
Lastly, travelers can enjoy luxury in the UK from $400 daily or $5600 for two weeks. It includes staying in a four or five-star hotel, splashing out on meals, and renting a car for transfers. On this budget, visitors can also avail themselves of all the paid tours and activities they want. So, for them, the sky is the limit for travel.
Customs And Import Restrictions
Having three distinct legal jurisdictions and governments, the UK has different customs rules for travelers entering Great Britain (England, Scotland, and Wales) and Northern Ireland. But generally, travelers can bring goods from abroad without paying UK tax if they are for personal use or gifts. In addition, the amount of tax-free goods also depends on where you travel from and which port you enter. Nonetheless, travelers can submit customs declarations online 72 hours before arrival at any port in the UK.
Tax-Free Allowance
The United Kingdom has different tax-free allowances for travelers entering through Great Britain (England, Scotland, and Wales) and Northern Ireland.
Great Britain
Going through the customs authorities in Great Britain passes either green (nothing to declare) or red (to make declarations) channels.
Visitors to the UK, particularly those entering through Great Britain, can bring personal goods and gifts up to €390 (around $413) when traveling by air or up to €270 ($286) when entering the UK by private plane and boat. Additionally, travelers 17 years and over can bring alcohol and tobacco products to a maximum of:
200 cigarettes, 100 cigarillos, 50 cigars, 250g smoking tobacco (including shisha), 200 sticks of tobacco for heating, or a combination of these goods.
4 liters of spirits (whiskey, gin, vodka, and so on), 9 liters of other alcoholic drinks with no more than 22% alcohol (port, sherry, sparkling wine, and some liqueurs), or a combination thereof.
18 liters of wine (still)
42 liters of beer.
Northern Ireland
Customs in Northern Ireland operates blue, green, and red channels at most ports and airports. Travelers from the UK and EU without goods to declare can use the blue lane. Meanwhile, visitors outside the UK and EU with nothing to report can pass through the green lane. All guests with something to declare must go through the red point.
Travelers from EU countries carrying goods for personal use purchased within the EU are tax-free. On the other hand, non-EU visitors to Northern Ireland are entitled to a tax-free allowance worth €390 (around $413) when traveling by air or up to €270 ($286) when entering the UK by private plane and boat. It can include clothing, souvenirs, gifts, and perfumes. In addition, travelers have also duty-free allowances for alcohol and tobacco products for visitors over 17 years old, not exceeding the following:
200 cigarettes, 100 cigarillos, 50 cigars, 250g smoking tobacco, 200 sticks of tobacco for electronic heated tobacco devices, or a combination of these goods.
One liter of spirits (whiskey, gin, vodka, and so on) or 2 liters of other alcoholic drinks with no more than 22% alcohol (port, sherry, sparkling wine, and some liqueurs).
4 liters of wine (still)
16 liters of beer.
Prohibited Goods
Travelers must not bring prohibited goods to the UK to avoid port inconvenience. It includes:
Controlled Drugs such as cocaine, heroin, MDMA (Ecstasy), cannabis, barbiturates, amphetamine and methamphetamine
Offensive weapons such as flick and gravity knives, butterfly knives, push daggers, belt-buckle knives, death stars, swordsticks, stealth (non-metallic) knives, knives disguised as everyday objects, knuckledusters, blowpipes, truncheons, and some martial arts equipment
Other weapons, such as self-defense sprays and electric shock devices (stun guns)
Indecent and obscene material such as books, magazines, films, videos, DVDs and software
Counterfeit, pirated, and patent-infringing goods such as CDs, DVDs, clothing, footwear, and designer goods
endangered animal and plant species
rough diamonds
personal imports of meat and dairy products from most non-EU countries
Restricted Goods
Bringing in restricted goods such as firearms, explosives, ammunition, samurai, and replica firearms convertible to fire bullets needs a special permit to enter the UK. Some food and plant products are also restricted if they are not pests and disease-free and were not grown in the EU. Other goods that require permits are pet animals, endangered plants and animals and their by-products, and rough diamonds.
Visitors also need a special permit when bringing items protected by the Convention on International Trade in Endangered Species of Wild Fauna and Flora (CITES). Examples are certain foods and beauty products, bizarre leather goods, furs, wooden musical instruments, tourist trinkets, and some medicines. Travelers must consider checking if they need a CITES permit.
Travelers carrying €10,000 and over or equivalent to other currency must declare to customs. Upon arrival in Northern Ireland, they can do it online or to the customs office. Otherwise, offenders will be penalized for misdeclarations.
Check the complete list of customs and import restrictions from the UK Government portal when planning a trip to Northern Ireland and Great Britain.
Climate Considerations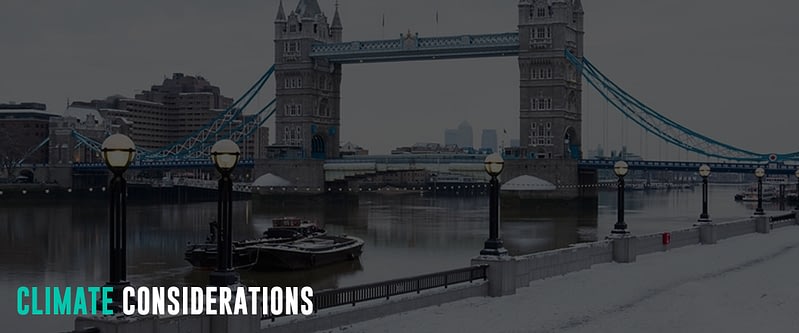 The weather and climate in the United Kingdom can vary each year, and local factors such as topography, elevation, and proximity to the sea can influence temperatures. But generally, most of the UK (mainly England) has a temperate climate, with generally cool temperatures and rainfall year-round. Meanwhile, some parts of upland England, Wales, Northern Ireland, and most of Scotland experience a subpolar oceanic climate. Likewise, higher elevations in Scotland have a continental subarctic climate, while the mountains have a tundra climate.
The UK enjoys four seasons: spring, summer, fall, and winter. Spring from March to May brings an average temperature of 5°C to 9°C in Scotland and 6 °C to 12 °C in England, Wales, and Northern Ireland.
Summer temperatures from June to August vary from 9°C to 17 °C in Scotland. Meanwhile, it ranges between 10°C to 22°C in the rest of the UK.
From September to November, the UK has mild temperatures from 6 °C to 11°C in Scotland and as high as 14 °C in England. However, be prepared for some rain during this season.
Winter from December to February has temperatures between 0 °C and 4 °C in Scotland, while the rest of the UK has temperatures between 2°C to 6°C. Like autumn, be prepared for some rain.
Visit the UK Government Met Office portal for the weather forecast, alerts, and warnings when planning a trip to the United Kingdom.
Primary Transportation Options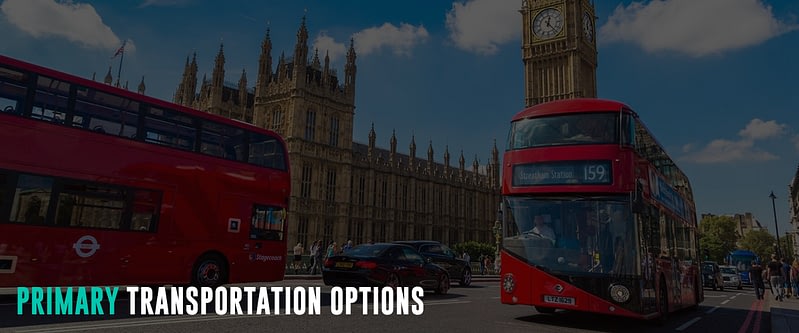 The UK has a modern, well-developed transport network with good roads, modern railways, and numerous airports. Hence, traveling and exploring the country is very convenient with the multiple transportation options.
Britain's busiest, most populated, and most diverse city is England's capital: London. While many central areas are easy to explore by foot, you will no doubt need some transport during your stay. If you know where you want to go, you can find the quickest routes for your journeys in and around London using Transport for London's (TfL) handy journey planner.
Air
Flying to Britain is convenient due to its well-connected airports. London Heathrow, the largest airport, has excellent links to central London. The capital also houses Gatwick, Stansted, and City airports. Other vital international airports offering good connectivity include Manchester, Liverpool, and Newcastle in the North, Birmingham in the Midlands, and Bristol in the South West. Scotland has Edinburgh and Glasgow airports, Wales by Cardiff Airport, and Northern Ireland by Belfast.
All British airports have reliable public transport connections. For example, the Heathrow Express offers a fast train to London Paddington Station, while the London Underground network has airport links. Gatwick, Stansted, and Manchester also have regular express train connections, and Edinburgh has a tram link to the city center.
For over 100 years, British Airways has been the UK's flag carrier, flying customers worldwide. Cheaper air travel options in the UK are easyJet, FlyPop, Jet2, Loganair, Ryanair, and Norse Atlantic UK. While air travel within Britain is an option, it's relatively expensive and may not always be the most time-efficient, considering the travel to and from airports.
Ferry
Traveling around Britain by boat offers diverse options to explore the country's extensive inland waterways and coastal islands. Canal boats and ferries are popular choices. Visitors can rent canal or narrowboats and organize boat tours to cruise through Britain's canals, rivers, and lakes. Additionally, ferries in Scotland connect to various destinations such as the Isle of Skye, Stornaway, and Lochboisdale in the Western Isles. These ferry services often provide different ticket options, including island-hop passes.
River ferries present an exciting alternative for transportation. For instance, the ferry across the Mersey River between Liverpool and Birkenhead and London riverboats running from Westminster to Greenwich and other locations offer unique experiences. Information about ferry routes and timetables is available on local destination websites. Visit the Canal & River Trust website to learn more about Britain's canals, rivers, and lakes.
There are also convenient ferry services connecting various ports in the UK with northern and southern Europe. Key international UK ferry ports include Felixstowe, Harwich, Folkestone, Dover, Southampton, Bristol in south England, Hull and Liverpool in the north, Edinburgh in Scotland, and Belfast in Northern Ireland. Fares and crossing times vary based on season, time of travel, and duration of stay.
Rail
Traveling to Britain from continental Europe is accessible via the Channel Tunnel, serviced by Eurostar and Eurotunnel trains. Eurostar links cities like Paris, Lille, Calais, Brussels, Amsterdam, and Rotterdam to London and South East England. On the other hand, Eurotunnel trains enable passengers to bring their cars. Upon arrival in Britain, the extensive rail network covers the country, with over 2,500 stations.
The National Rail Service in the United Kingdom is known for its fluctuating prices. Hence, remember to plan your journey using the National Rail Journey Planner and buy your ticket in advance to save money. In addition, travelers can find the quickest routes in and around London using Transport for London's (TfL) handy journey planner. Alternatively, a Eurail Pass offers flexibility for exploring Europe with a set number of stops within a specific time frame. On the other hand, the BritRail passes, designed for tourists, offer unlimited journeys and discounts, providing freedom to travel at your own pace.
Though train travel in the UK is relatively expensive, it is a scenic and relaxing way to discover the UK in less time. For instance, London allows quick access to Scotland within four hours and Wales in around two hours.
Bus
Traveling by coach or bus in the UK is a cost-effective option, although it may take longer. Several services offer regular routes crossing the English Channel from the European continent.
Major bus operators in the UK are the National Express and Megabus. The latter offers the cheapest fares, starting at $1.20, but booking in advance is essential. Meanwhile, the National Express offers discounted passes for students and those under 26, providing substantial savings on fares.
Additionally, travelers can opt for coach tours, ranging from a few hours to a couple of weeks, covering a variety of destinations, including seaside towns, historic sites, and vibrant cities. Ensure you head to the correct station, as many towns have separate stations for local buses and long-distance coaches.
Car
Traveling to the UK by car from the neighboring countries connects through various ferries. Alternatively, the Eurotunnel trains link Calais in France with Folkestone in just 35 minutes. The extensive motorway network simplifies traveling within the country. However, remember that the UK has a large population, which can lead to traffic congestion, especially during rush hour in big cities like London.
Major car rental companies have desks at airports, coastal ports, city centers, and major towns, offering rental options and insurance coverage. Ensure you have a credit card in the main driver's name to hire a vehicle. Depending on the model and type of vehicle, vehicle rentals can be an affordable option in the UK, starting at $34 daily for a multi-day rental. Alternatively, travelers can hire a motorcycle for $40 daily and a one-week bicycle rental for $53.
Cars drive on the left-hand side of the road, and it is essential to follow the Highway Code for British driving regulations and traffic signs. Also, the UK has toll roads, bridges, and tunnels. Complete information on toll road charges is available on the UK government website. Lastly, travelers must know that using a mobile phone while driving is illegal in the UK.
Public Transport
The UK has an excellent public transport option comprising buses, trains, and trams. They are a convenient way to explore cities and towns in Britain. Additionally, most cities and towns offer travel passes, which are often more cost-effective than single tickets. For example, getting a Visitor Oyster Card reduces the ride cost in London by over half the price. West Midlands and Greater Manchester also have their regional travel cards valid on all public transport within the area.
Although public transit is usually well-organized, it can involve various operators. Hence, checking local tourist websites for timetables and using apps like CityMapper is helpful.
Taxi
Taxis and minicabs offer convenient transportation across cities and towns in the UK. England has two types of taxis: licensed cabs with meters that can be hailed on the streets and "minicabs," which are more affordable but require phone bookings. Popular ride-sharing apps in the UK are Uber and Bolt, both operating in major towns and cities.
In London, the iconic black cabs and hackney carriages symbolize the city. They are not only safe and reliable but also undergo stringent licensing tests. Travelers can hail these cabs anytime on the streets and taxi ranks. Also, they are wheelchair accessible and accept card payments. Furthermore, some black cabs are electric-powered and eco-friendly.
While black taxis are abundant in central London, their availability is less in outlying areas and rural regions. However, they can be booked by phone. It's advisable to look up local taxi company numbers online or inquire locally about taxi services in rural areas. Aside from the ride-sharing apps, the Traintaxi website is a valuable tool connecting minicab providers with train stations.
Start Trip Planning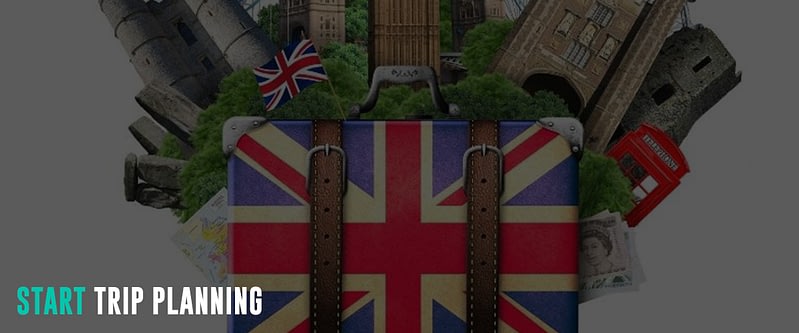 Travel-Wise is made from the ground up to help people travel more, break down the barriers that make it challenging to get going, and start your journey as painlessly as possible. Bookmark our other Country Guides to help kick-start your research for future travels. We also offer templated itineraries from our staff and community that help serve as a building block for your trip plans. Alternatively, we also utilize AI to offer a way to generate itinerary ideas. This saves much time just getting you up and running with a template. From there, you can use the trip planner to create your customized itinerary, invite friends and family for collaboration, find others from Travel-Wise to join the trip, book and track important information, journal, and share your experiences at the end or along the way!