Does the world under the oceans fascinate you? Oceans and seas house many secrets unknown to humans, and the only way to discover this world is by diving into the ocean's depths.
Today we will talk about the seven best night diving destinations worldwide. Night diving is a type of scuba diving done at night, either with underwater torches or in a well-lit section of the ocean or sea. Commercial night diving for tourists is safe, exciting, and the only way to witness the underwater kingdom in its nocturnal glory.
Featured Image Source
1. Liveaboard diving in the Maldives
Liveaboard diving is a luxury diving experience for people who want to spend as much as weeks under the ocean. One of the best places for liveaboard diving is the Maldives. Known for its pristine islands, snorkeling, and scuba diving experiences, Maldives is a heaven on earth for many people.
You can find several liveaboard diving options at Ari Atoll, Maldives. It allows you to spend multiple nights underwater and is not for the weak-hearted. Stingrays, nurse sharks, whitetip reef sharks, barracuda, and giant trevally are among the marine lifeforms you can see in a night dive in the Maldives.
2. Lembeh Strait, Indonesia
The Lembeh Strait in Indonesia is a leading muck diving site worldwide. Muck refers to under-ocean surfaces of black volcanic sediment that attract a diverse range of marine life, collectively called 'muck critters.'
A nighttime muck diving experience at Lembeh Strait will allow you to see a surreal world under the ocean. You will see creatures you never thought could exist and landforms that look out of the world. Don't miss this opportunity if you are passionate about diving and want to go beyond standard scuba diving.
3. Manta Ray Night Dive in Hawaii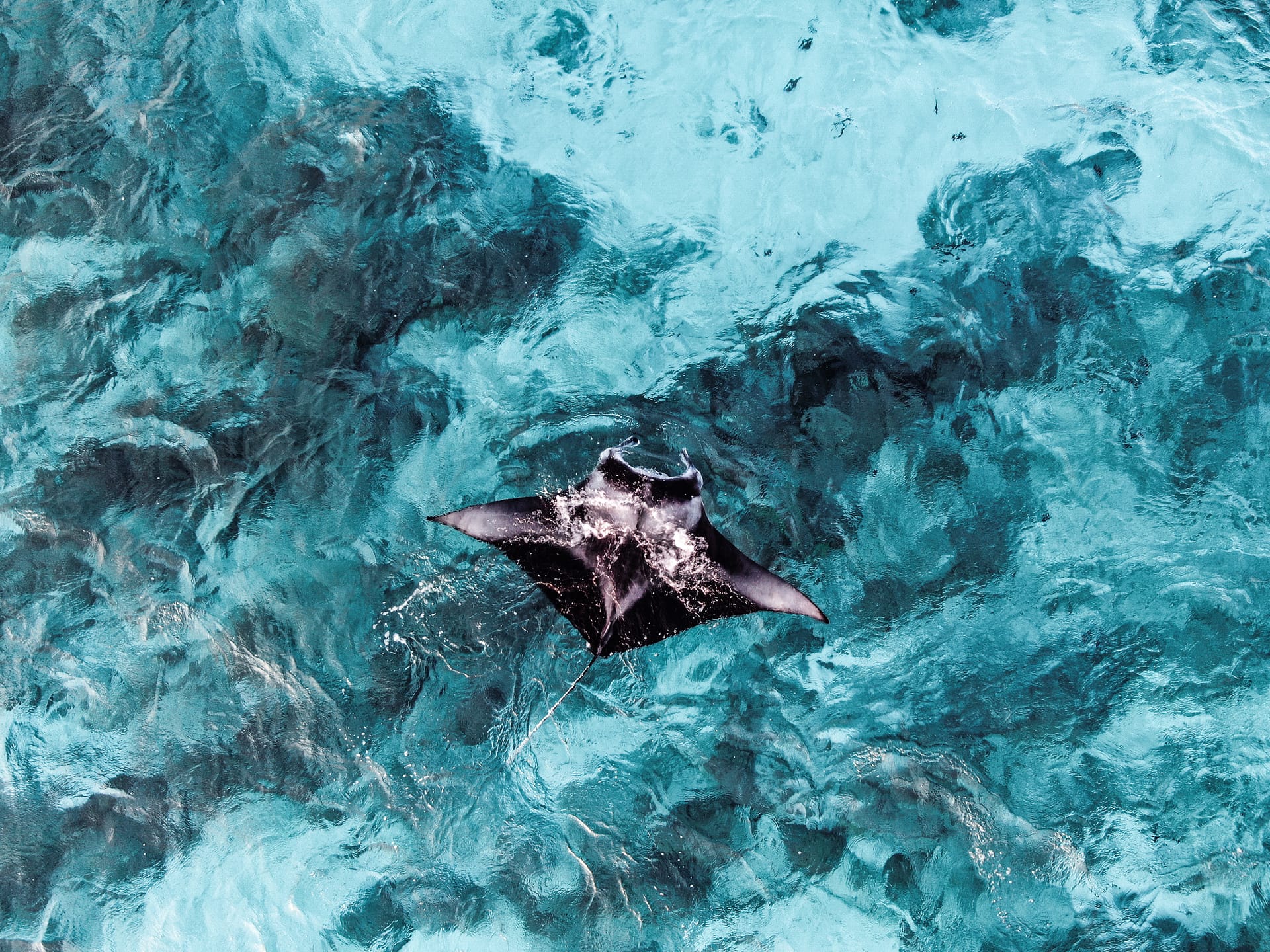 Kona's Manta Ray night diving experience is widely regarded as one of the best diving experiences in the world. It allows you to see (if you're lucky) hundreds of manta rays. The overall experience of attracting millions of tiny plankton and thereby attracting manta rays will leave you spellbound.
There are several manta ray night diving organizers in Hawaii, and these trips happen annually. So gear up and go to Hawaii for an unforgettable night diving experience among dozens of manta rays.
4. Wreck diving in the Cayman Islands
Ex-USS Kittiwake, off the shore of 7 Mile Beach in the Cayman Islands, is a purpose-sunk submarine for wreck diving enthusiasts. As the term suggests, wreck diving involves diving underwater to explore shipwrecks and submarines. While it does sound adventurous, wreck diving is risky, even for trained divers.
Kittiwake, on the other, was purposely sunk for divers. As a result, it's safe for divers of any skill level. Exploring the Kittiwake is a once-in-a-lifetime opportunity for anyone who loves night diving and exploring underwater ruins.
5. Fluorescent Night Diving at the Bonaire Marine Park
The Caribbean Islands are home to rich biodiversity. The Bonaire Marine Park is one of the oldest marine reserves in the world and home to Shrimps, Nudibranchs, Eels, and Star Corals. These creatures come to life at night and create various colors and patterns under artificial UV light.
A fluorescent night dive takes you underwater while professional divers shine bright UV lights on marine life. The reflection creates a magical sight of reflective sea creatures that will mesmerize you. A night dive at the Bonaire Marine Park will be an unforgettable experience for anyone.
6. Bioluminescent Diving at the Florida Keys
Bioluminescent creatures emit natural light due to chemical reactions in their bodies. The first sight will leave you spellbound if you have never seen a bioluminescent creature. However, these creatures look even more stunning when you can witness them underwater.
The Florida Keys has several diving spots for bioluminescence diving. These diving spots attract different bioluminescent marine creatures like jellyfish, squid, lanternfish, and anglerfish. Most night divers wait for a moonless night to go for a bioluminescent dive, and what they see impacts them for the rest of their lives.
7. Blackwater Diving in Tahiti and Moorea Islands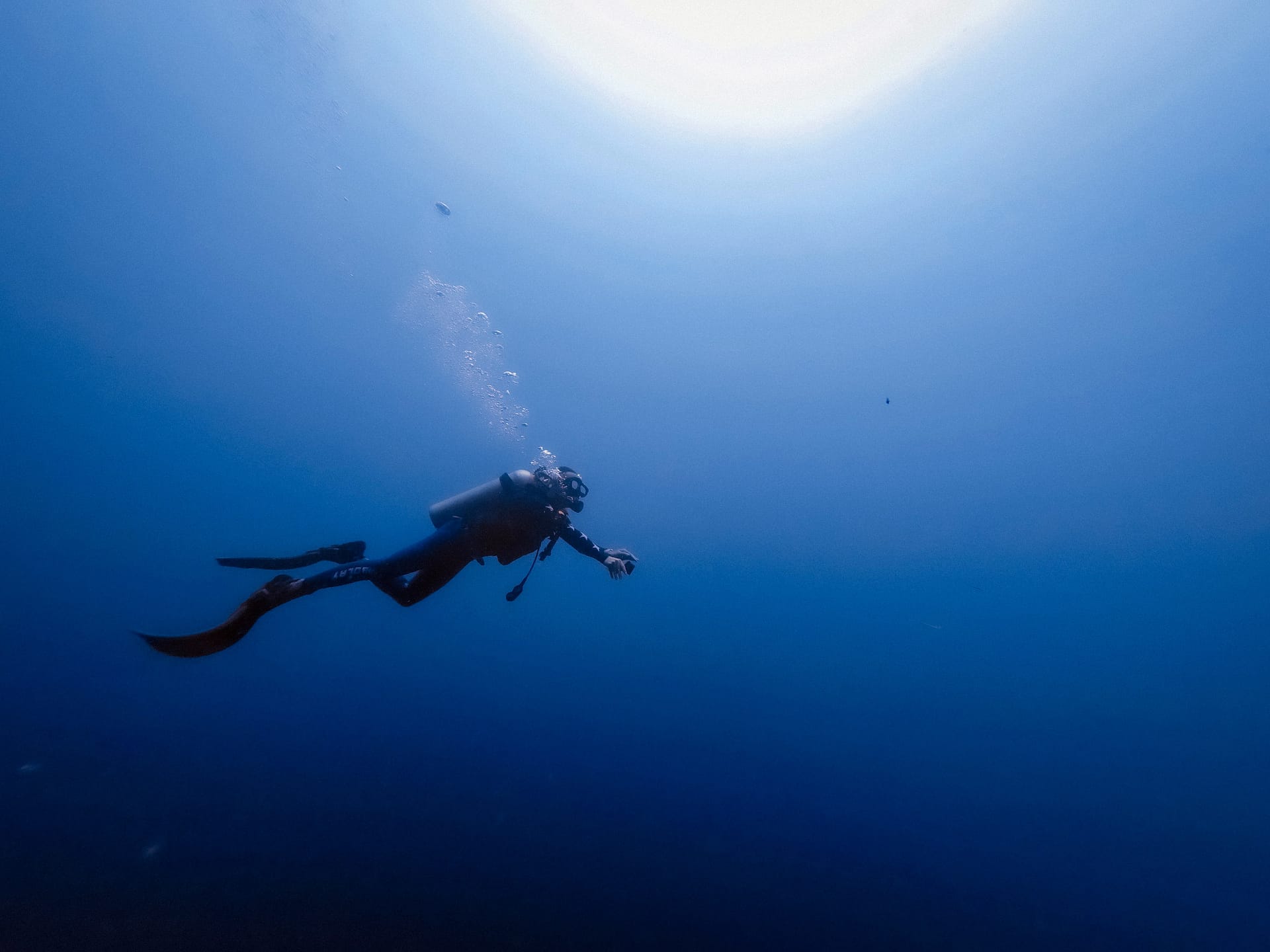 Blackwater diving is one of the most daunting night diving experiences. Divers are left in the pitch-black ocean in blackwater diving in areas where the ocean's depth goes up to 1000 ft (ca. 305 m). However, what drives many divers to go for this scary experience is the magical sight of bioluminescent marine animals like Comb Jellies and Siphonophores.
Conclusion
Adventure seekers are always looking for the next thrilling activity. So if you haven't tried night diving yet, tick it off your bucket list with any of these night-diving destinations. Don't wait, explore some itineraries for night diving destinations.