Kerala, a southern state of India, truly lives up to its nickname, "God's Own Country." Nestled between the Western Ghats' greenery and the Arabian Sea's pristine blue waters, it is a gorgeous place with rivers, lagoons, backwaters, waterfalls, beaches, thick forests, and alluring wildlife. It is a paradise with a rich historical and cultural heritage. The place is also famous across the globe for its sumptuous and tantalizing culinary treats.
Kerala is one of the most serene and beautiful states in South India. Nearly 373 miles (600 kilometers) of gorgeous Arabian Sea coast and beaches are dotted throughout this slim coastal strip. Sparkling backwaters, spice- and tea-covered hills, protected wildlife reserves, and cool hill stations like Munnar in the Western Ghats. You will enjoy a leisurely walk when you set foot on this stretch of calming, palm-shaded green. Unlike the rest of India, Kerala has charming cities like Kochi (Cochin) and Thekkady, which exhibit its long, fascinating history.
Fun Facts About Kerala
Kerala has many unique and exciting features that make it different from the rest of India. Here are five amazing fun facts about Kerala that you may not know about:
1. Kerala is named after the coconut trees
Kerala is named after the Malayalam words 'Kera' and 'Alam,' which mean coconut tree and land, respectively. The name "Kerala" means the land of coconut trees. Kerala has many coconut trees lining its coastlines, backwaters, and hills. Coconut is essential to Kerala's cuisine, culture, and economy.
2. Kerala has the highest literacy rate in India
Among all Indian states, Kerala has the highest literacy rate at 93.91%, according to the 2011 census. The literacy rate is even higher in some districts, such as Pathanamthitta, which has a literacy rate of 97.42%. Kerala also has a high female literacy rate of 91.98%, the highest in India.
3. Kerala is home to the wealthiest temple in the world
Temples in Kerala are famous for their architecture, history, and rituals. However, the most famous and richest temple in the world is the Padmanabhaswamy Temple in Thiruvananthapuram. The temple is dedicated to Lord Vishnu and has a massive idol of him reclining on a serpent. The temple has six vaults containing enormous amounts of gold, jewels, and other treasures estimated to be worth more than $20 billion.
4. Kerala is the first state to have an entirely digitized public distribution system
Kerala became the first state in India to have an entirely digitized public distribution system (PDS). The PDS system provides subsidized food, grains, and other essential commodities to poor and needy people. Kerala has implemented an electronic point of sale (ePoS) system that uses biometric authentication and SMS alerts to ensure PDS's transparency, efficiency, and accountability.
5. Kerala is the only state in India to have an elephant rehabilitation center
Elephants are considered the state animal and a symbol of prosperity and culture in Kerala. Kerala has many elephant festivals, such as Thrissur Pooram and Guruvayur Anayottam, where elephants are adorned and paraded. Kerala also has an elephant rehabilitation center in Kottoor, the only one in India. The center provides shelter, care, and treatment for orphaned, injured, and old elephants.
The best time to visit Kerala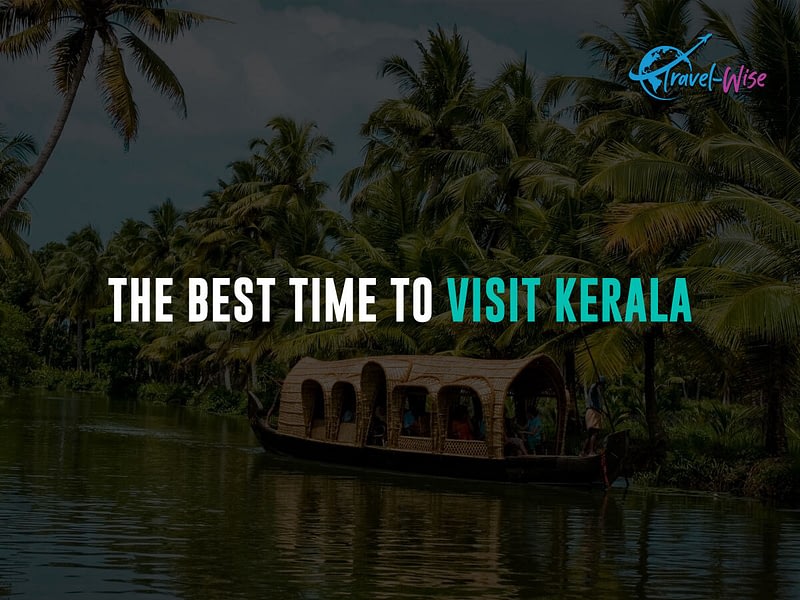 Kerala is best visited in the winter, from September to March, when the weather is cool and dry, and the attractions are beautiful and comfortable. You can enjoy the backwaters, beaches, hill stations, wildlife sanctuaries, and festivals without hassle. To escape the summer heat, visit hill stations like Munnar and Wayanad from March to May, where it's cooler and fresher. Or stay in the monsoon season from June to September for the beauty of rainfall and the benefits of Ayurvedic treatments. It may be wet and rainy then, but Kerala's nature and therapies are worth it, and you can get discounts on accommodation and travel.
Top Attractions in Kerala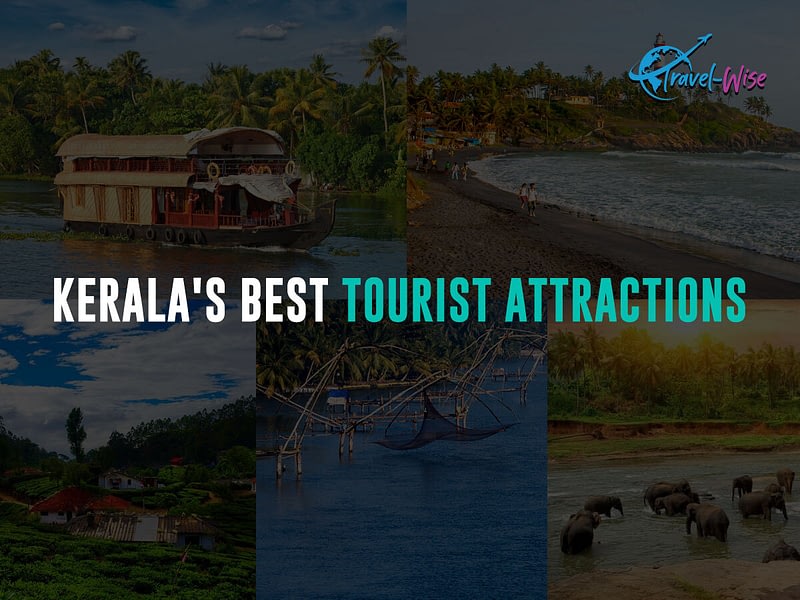 A trip to Kerala offers much to its visitors, from natural beauty to cultural diversity. There are many places to visit in Kerala, depending on your interests and preferences. Here are some of the most impressive places to visit in Kerala that you should not miss:
Munnar
Munnar is a hill station famous for its tea plantations, rolling hills, waterfalls, and wildlife. You can admire the scenic views, trek, visit the tea museum, or spot rare animals at Eravikulam National Park.
Alleppey
Alleppey is the hub of the backwaters, where you can cruise by houseboat along the palm-fringed canals and lakes. You can also watch snake boat races, visit beaches, or relax at a homestay or resort.
Kochi
Kochi is a historic port city with diverse influences. You can explore the Fort Kochi area, where you can see the Chinese fishing nets, Mattancherry Palace, Paradesi Synagogue, and St. Francis Church. You can also visit the Lulu Mall, the Wonderla Amusement Park, or the Muziris Heritage Project.
Thekkady
Thekkady is the gateway to the Periyar National Park, where you can see wildlife such as elephants, tigers, deer, and monkeys. You can also enjoy boating, bamboo rafting, a jungle safari, or a spice plantation tour.
Kovalam
Kovalam is a beach destination with three crescent-shaped beaches: Lighthouse Beach, Hawah Beach, and Samudra Beach. You can enjoy swimming, surfing, sunbathing, or Ayurvedic massages. You can also visit the nearby Vizhinjam Rock Cut Cave Temple or the Kovalam Art Gallery.
These are some of the most impressive places to visit in Kerala that will give you an unforgettable experience of this beautiful state. However, there are many more places to visit in Kerala that you can discover on your own or with our help. Plan your trip using our Travel-Wise trip planner and easily book it. We are always happy to help!
Top Things To Do in Kerala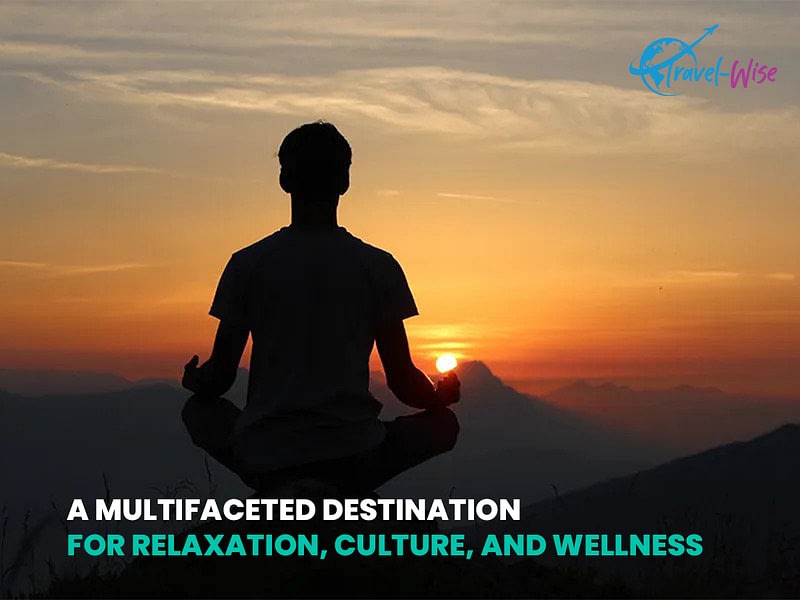 Different people travel for various reasons. Some do it to spend relaxing and enjoyable time with their family. In contrast, others push themselves out of their comfort zones—many travel to experience the culture and history of places they have never seen before. A trip to Kerala gives a chance to visit a unique place that caters to the needs of all kinds of travelers, whether people seeking to relax and de-stress, culture buffs, or health enthusiasts. Some of the unique things you can enjoy in Kerala include the following.
Backwater cruises with this travel guide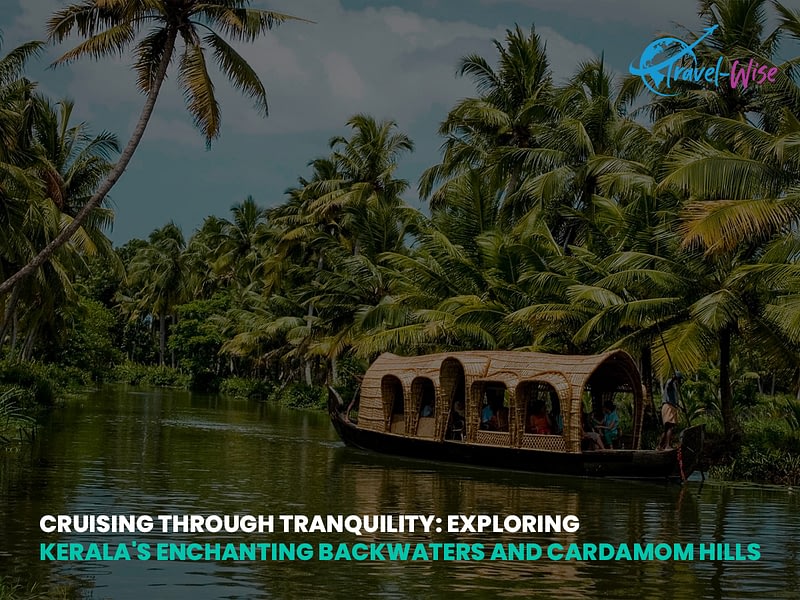 The quaint backwaters of Kerala are one of the most coveted destinations in the world. The backwater cruises have captured the hearts of tourists and locals equally. A peaceful cruise through the serene lake will allow travelers to feast on Alappuzha's alluring and elegant beauty, nicknamed "Venice of the East." You can cruise in a wooden houseboat; some have modern amenities like personal chefs and Jacuzzis. You can see the famous Cardamom Hills near the backwaters, permeated with the smell of cardamom, pepper, coffee, and tea.
A fun way to get away and do exciting things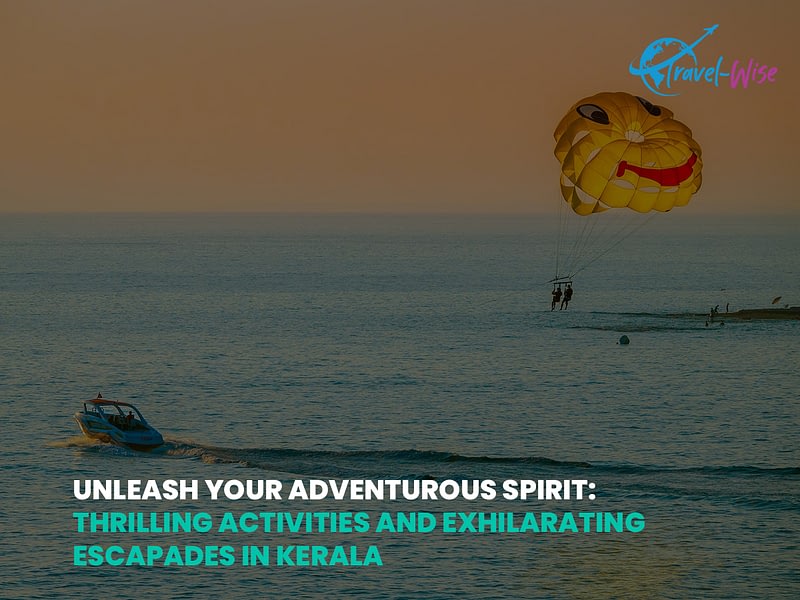 A trip to Kerala offers numerous activities for adventure lovers. Parasailing on Alappuzha and Kovalam beaches is one of the most popular activities to pump up your adrenaline. You can also go paragliding in Varkala and Vagamon to get a panoramic view of the lush greenery of the surrounding area. Kerala also offers adventurous activities like scuba diving, snorkeling, kayaking, and mountain climbing.
A paradise for nature enthusiasts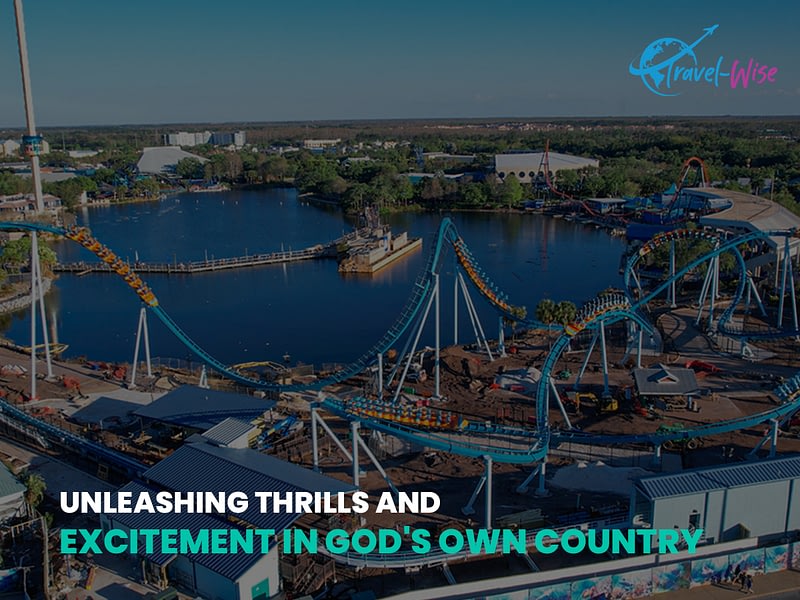 Kerala has no shortage of breathtaking places that will inspire awe in travelers. Munnar, situated on the Western Ghats, should be on every traveler's bucket list. It is gorgeous, with misty mountains, gushing streams, scenic waterfalls, and beautiful tea plantations. The most sought-after destination in Munnar is Eravikulam National Park, famed for its Neelakurinji, which blooms once every 12 years. The sandalwood forests of Marayoor, near Munnar, are also worth exploring.
Thekkady is another popular destination to enjoy verdant green forests, spice tours, boat cruises, and elephant safaris. The Nilgiris is also one of the best places to rejuvenate. Kerala also has several beautiful beaches like Varkala Beach, Kovalam Beach, Kappad Beach, and Bekal Beach. Other noteworthy places to visit for their beautiful scenery include Alappuzha, Kochi, and Wayanad.
Immerse in the rich culture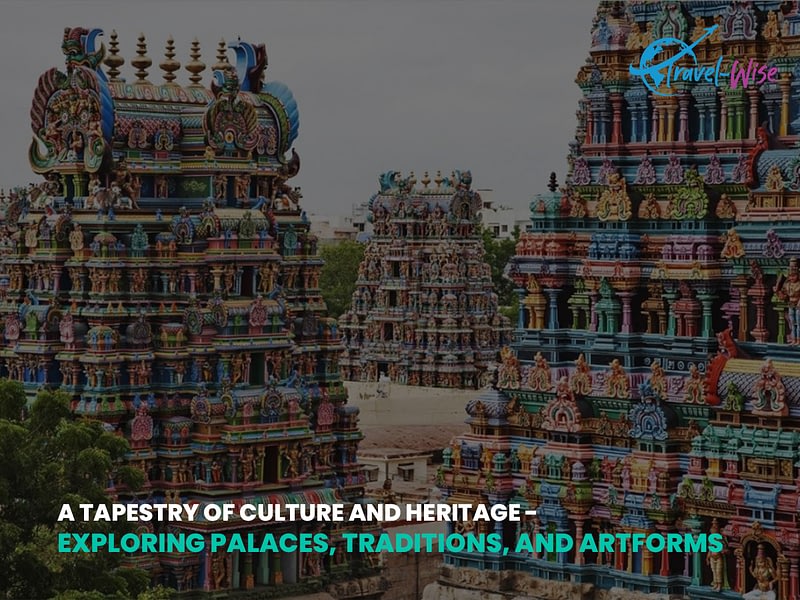 Kerala has an immense cultural and historical heritage, evident from its palaces, monuments, museums, temples, folk dances, martial arts, traditions, and numerous festivals. Kalarippayattu, an ancient martial art, and Kathakali, a centuries-old classical dance form, will awaken you. Other art forms to explore include Chakyarkoothu, Theyyam, Mohiniyattam, and Thiruvathira.
Experience the healing powers of Ayurveda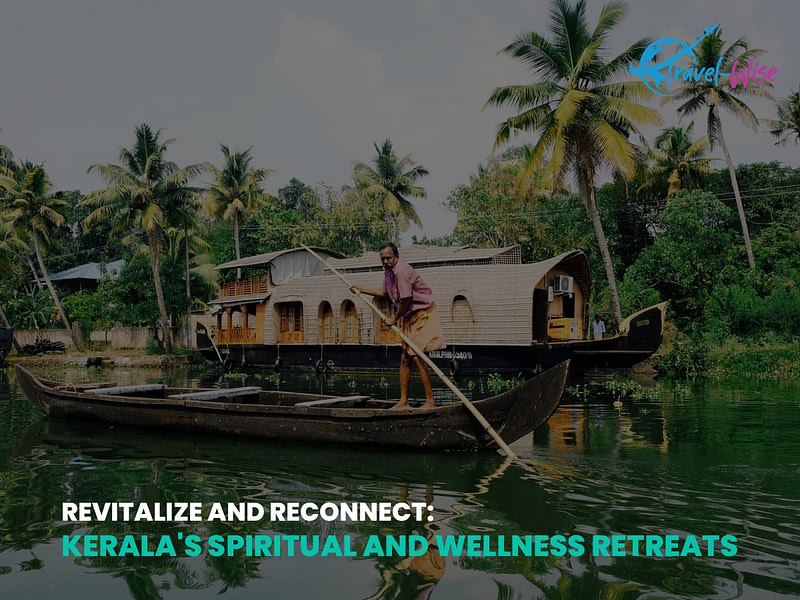 Kerala has become the hub of spiritual and health tourism, with the state providing ayurvedic treatments like rejuvenation therapy, panchakarma, and other specialized treatments. These treatments are combined with yoga and meditation, creating a holistic healing environment for your body and soul.
Enjoy the delectable Kerala cuisine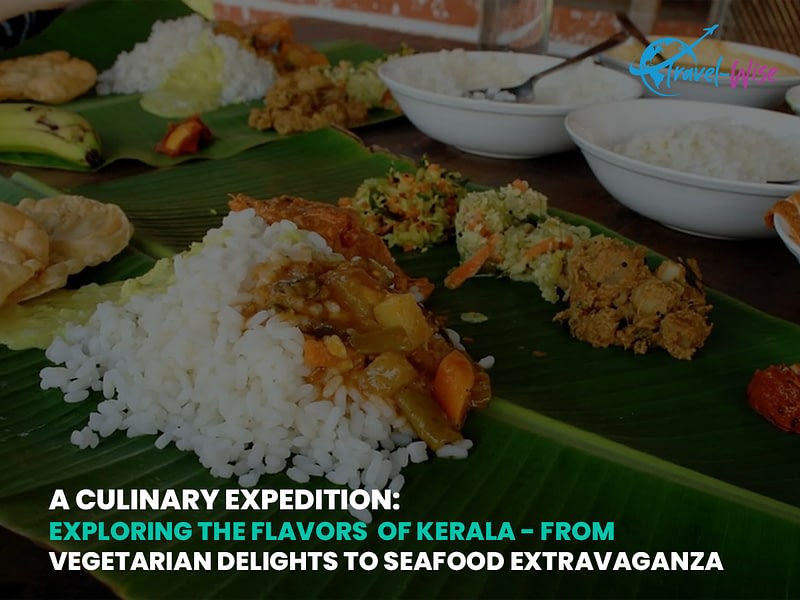 Kerala offers numerous delicious and authentic cuisines to travelers. The state offers various northern and southern delicacies, including vegetarian and non-vegetarian options. The Malabar cuisine of northern Kerala is sure to excite the taste buds of anyone. The unique cuisine, famous for its ways of preparation and hosting, is a true gastronomic delight. Some vegetarian foods in Kerala include puttu-kadala, dosa-sambar, idiyappam, banana fritters, palada payasam, and the famous sadya. Non-veg lovers have many dishes waiting, like muttamala, thalassery biryani, fish moilee, Karimeen pollicahthu, and Chatti pathiri. Alappuzha is one of the best places to try numerous delectable fish recipes. The trip to Kerala will be a memorable gastronomic journey.
Kerala heritage hotels and resorts
Experience the ultimate luxury and rejuvenation in Kerala's natural beauty by staying at some of the region's finest heritage hotels and resorts. These accommodations combine traditional charm and modern comforts, making your stay unforgettable. Here are some of the best heritage hotels and resorts in Kerala:
Coconut Lagoon Resort Kumarakom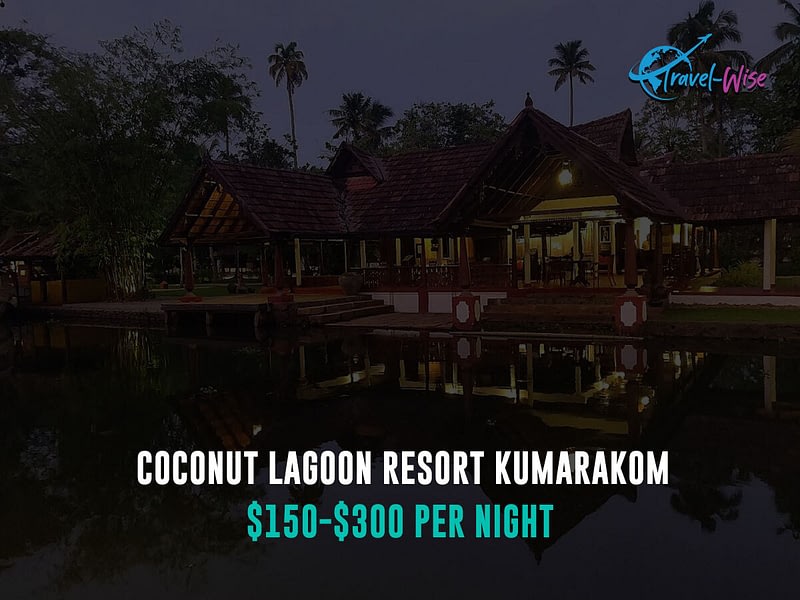 In coconut groves and paddy fields, this heritage hotel sits along the tranquil shores of Vembanad Lake. It offers traditional wooden cottages, some with private pools. You can enjoy the rustic ambiance and avail of the hotel's Ayurvedic center, yoga pavilion, butterfly garden, and cultural center.
The price for a standard room is around $150 per night, while the price for a pool villa is about $300 per night.
The Travancore Heritage Thiruvananthapuram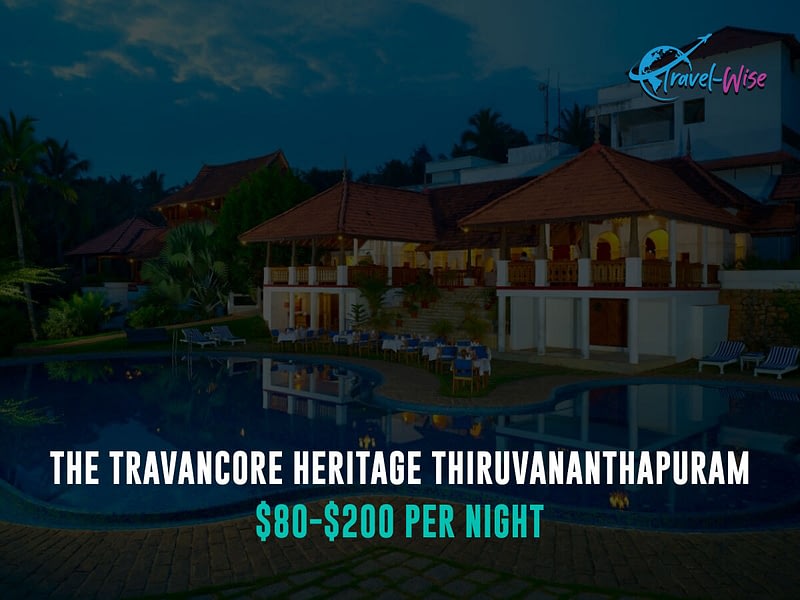 This heritage hotel is on a cliff with stunning views of the Arabian Sea. It features elegant cottages and mansions that reflect colonial and traditional Kerala architecture. You can pamper yourself at the spa, relax in the swimming pool, enjoy delicious meals at the beach restaurant, and immerse yourself in cultural programs.
Standard rooms cost around $80 per night, while pool mansions cost about $200.
Old Harbour Kochi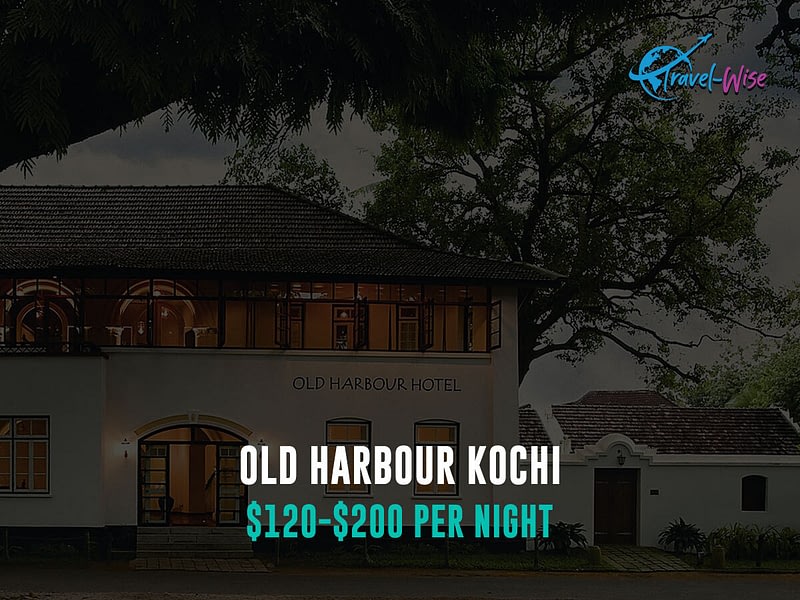 There are many significant attractions nearby this heritage hotel in Fort Kochi. It has 13 spacious rooms decorated with antique furniture and art pieces. The garden cafe, Ayurvedic spa, and swimming pool will make your stay delightful.
In a standard room, you'll pay about $120 per night, while in a deluxe suite, you'll pay about $200
Niraamaya Retreats Surya Samudra Kovalam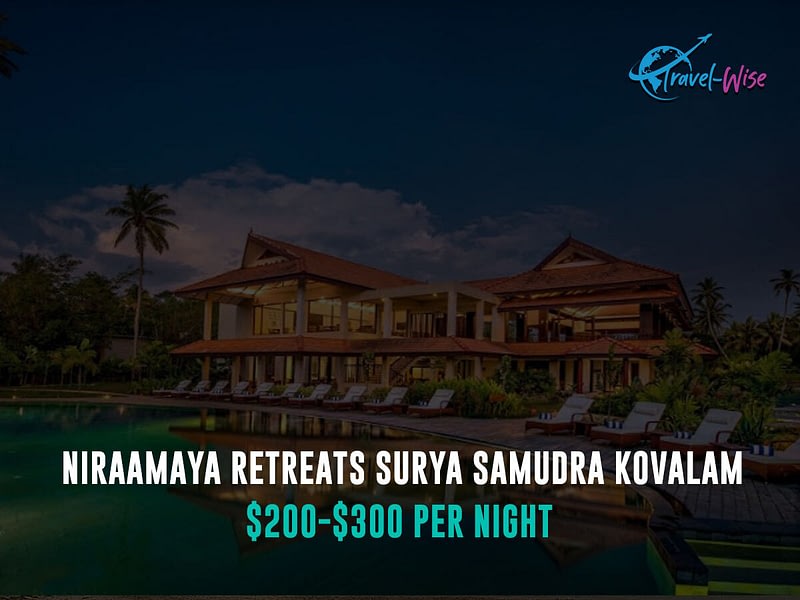 An untouched beach lies hidden between coconut trees in this heritage resort. It has 31 traditional cottages with fantastic sea views. You can unwind at the award-winning spa, practice yoga in the pavilion, dip in the infinity pool, and savor the seafood at the resort's restaurant.
It costs about $200 per night to stay in a standard room and $300 per night in a rock garden cottage.
Kumarakom Lake Resort Kumarakom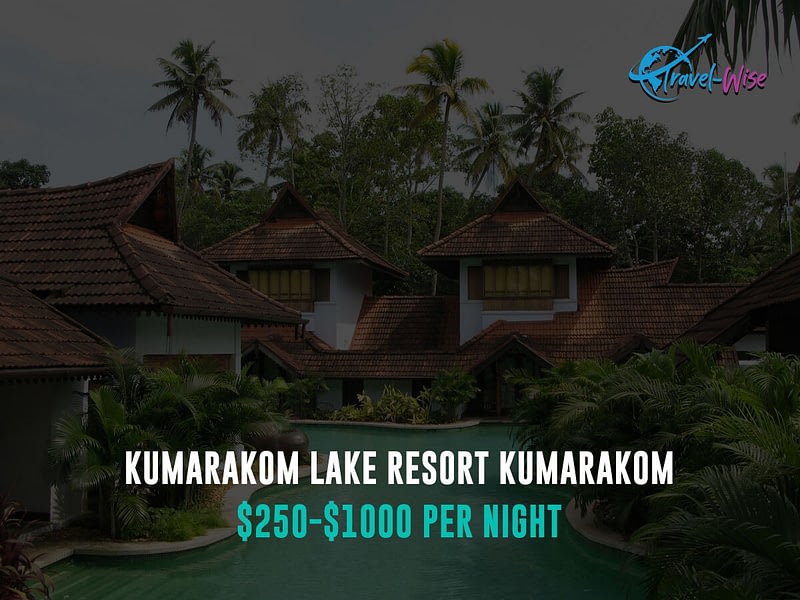 25 acres of lush greenery along the Vembanad Lake make up this heritage resort. It has 59 luxurious villas styled after traditional Kerala homes. You can embrace the essence of Ayurveda at the resort's center, engage in fitness and meditation sessions, and immerse yourself in cultural experiences.
A standard room costs approximately $250 per night, while a presidential suite costs roughly $1000.
If you want to learn more about the trip to Kerala and explore itineraries for the area, you can check out our communities' expert plans or generate your own with AI. Our Kerala trip planner will help you enjoy the best of this beautiful place in India.
Travel budget for solo travelers on a trip to Kerala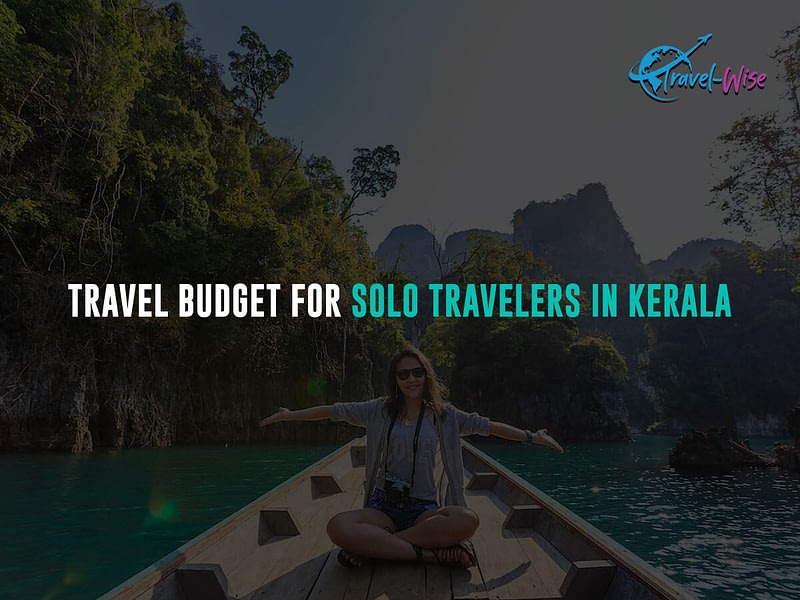 In Kerala, the cost for 5 nights and 4 days of solo travel ranges from 8k to 15k INR, according to Tripoto. This is based on your mode of transport and place of stay, which can vary from budget to luxury options.
The average cost for a 7-day Kerala trip is around 20k INR. This includes flights, accommodation, transportation, food, and activities. This is based on a mid-range budget, which can be adjusted according to your preferences.
Solo travelers can expect to pay between 480 USD and 2,249 USD for Kerala tour packages, according to TourRadar. This includes accommodation, transportation, meals, guides, and entrance fees. This is based on different tour lengths, styles, and operators.
As you can see, the cost of your solo trip to Kerala is not fixed. It depends on how you plan your trip and what you want to do and see. However, you can use these estimates as a guide and modify them according to your needs and preferences.
Kerala restaurants you should try
Kerala is famous for its delicious cuisine influenced by the local ingredients, spices, and cultures. You can find a variety of dishes that are vegetarian, non-vegetarian, seafood, and fusion. Try these restaurants on a trip to Kerala for the best dining experience:
The Rice Boat Restaurant in Kochi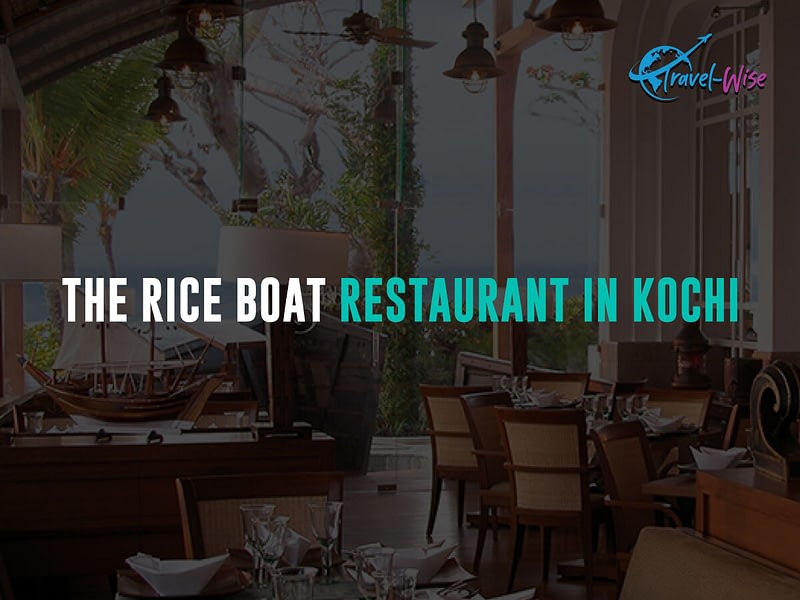 An elegant fine dining restaurant located on a boat on the backwaters. It offers authentic Kerala cuisine with a focus on seafood. You can enjoy the day's fresh catch cooked in traditional spices and coconut milk. A scenic view of the water and sunset can also be enjoyed.
Paragon Restaurant in Kozhikode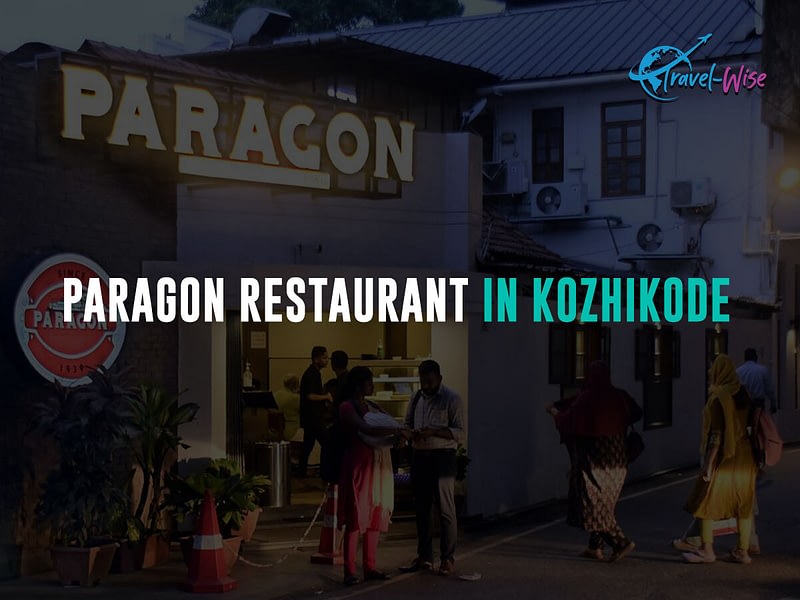 The legendary restaurant was established in 1939 and serves mouthwatering Malabar cuisine. It is famous for its biryanis, especially chicken and mutton biryanis, cooked with fragrant rice and spices. You can also try their other specialties, such as fish curry, chicken fry, appam, and payasam.
The Asian Kitchen by Tokyo Bay in Kochi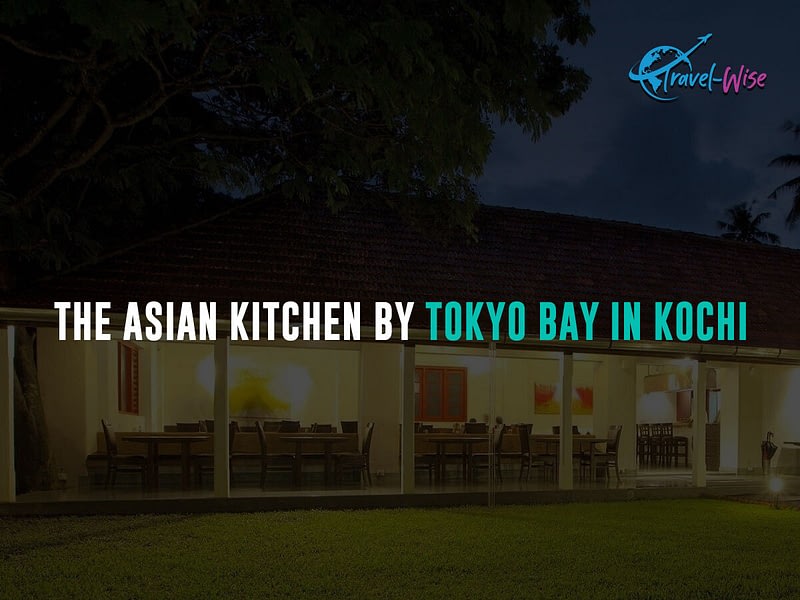 Modern Asian fusion cuisine is served at this restaurant. You can find dishes from Japan, China, Thailand, and India prepared with fresh ingredients and innovative flavors. Try their sushi, dim sum, noodles, curries, and desserts.
Dhe Puttu Restaurant in Kochi
Puttu, a traditional Kerala breakfast dish composed of steamed rice flour and coconut, is the restaurant's specialty. You can find more than 20 varieties of puttu, with different fillings such as chicken, mutton, beef, fish, egg, banana, chocolate, and more. You can also enjoy their live music and cultural shows.
Ginger House Restaurant in Kochi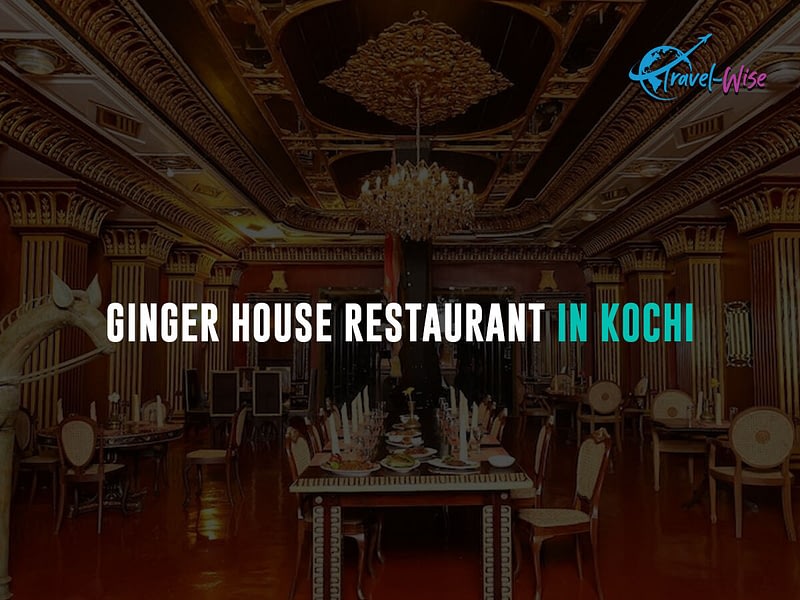 A charming restaurant can be found inside an antique museum. It offers a rustic ambiance and a panoramic view of the harbor. It serves Kerala cuisine with ginger hints in every dish. You can try their ginger prawns, ginger chicken, ginger fish curry, ginger ice cream, and ginger tea.
A visit to these restaurants will give you a taste of the local culture and flavors that make Kerala one of the most popular destinations in India.
In Conclusion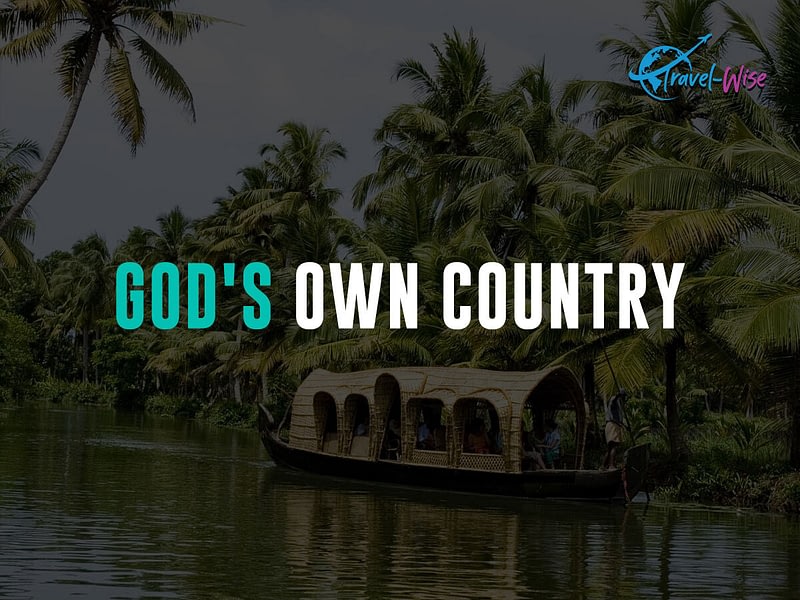 The trip to Kerala, "God's Own Country," is a remarkable destination combining natural beauty, cultural richness, and unique activities. Kerala has something for everyone, from its tranquil backwaters, verdant hills, and sandy beaches to its colorful festivals, traditional art forms, and delicious cuisine. Whether you seek relaxation, adventure, or spiritual rejuvenation, this charming state in South India will not disappoint.
The most suitable time to visit depends on your preferences, but you can find delights every season. Explore the enchanting heritage hotels and resorts for a luxurious and rejuvenating stay. Embark on a journey that will leave you with unforgettable memories. Kerala truly lives up to its name, and a trip to this wondrous land will be a cherished experience.
Visit our website to make the most of our AI trip generator, designed to help you plan your trips easily. You can also browse our travel community's many itineraries and find one that suits your plan and budget the best.
With the help of these trip generators and guides, Travel-Wise has you covered in all things travel! With Travel-Wise, you can plan your trip fast, keep it organized, make bookings conveniently, send invites and coordinate with others, journal your experiences, and share them with our travel-loving community.