This travel wiki page for the Republic of Turkey will help guide travelers with quick and relevant information to consider when planning and visiting the country. It is difficult to find all the relevant information you need on culture, safety, things to do, and travel restrictions, so we summarize it all here. These data will be updated periodically, and if anything is stale or outdated, please reach out and let us know! Let's dive in and learn more high-level information and exciting facts as a Turkey trip planner!
Last updated September 11th of 2022.
National Information & Culture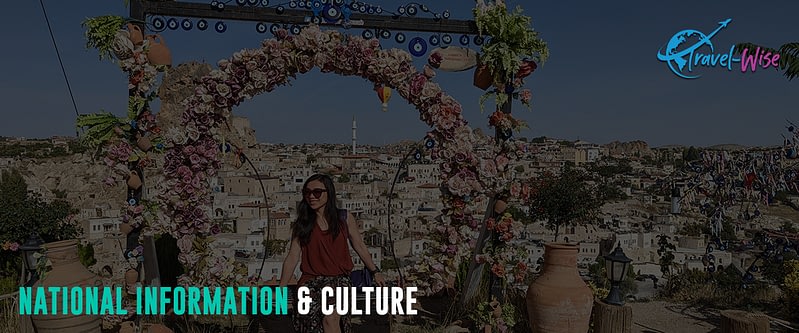 The Republic of Turkey (Türkiye) has a diverse culture blended from various elements of the Eastern Mediterranean, Eastern Europe, Caucasus, Central Asia, and Middle East traditions. The fact that it is home to many communities that have left traces of religious, ethnic, and cultural heritage has played a significant role in forming this culture. It can be seen in various cultural elements, traditions, beliefs, languages, or dialects of that region that live in each city of Turkey.
Most Turks are devout (or at least conservative) Muslims, so visitors should adhere to local dress codes, especially when away from resorts and visiting mosques. For example, beachwear should be confined to the beach, and revealing clothing like miniskirts and skimpy shorts should be avoided in tourist areas. When visiting a mosque, dress modestly, and cover your head (for women) and shoulder to upper arms for both sexes. Also, avoid your visit coinciding with noon prayers, especially on Friday.
One interesting fact about Turkey is its capital city. Many do not know that Ankara is the country's capital, while Istanbul is its largest city and financial center.
Turkey is home to infinite locations that are beyond your wildest dreams! Full of ancient sites, unique beauty, and unparalleled destinations. Visiting the country can be an unforgettable experience one can imagine! Planning your trip can help you maximize your stay. The Turkey Ministry of Tourism and Culture's official web page can give you helpful information, hints, and considerations for your visit.
Special Travel Considerations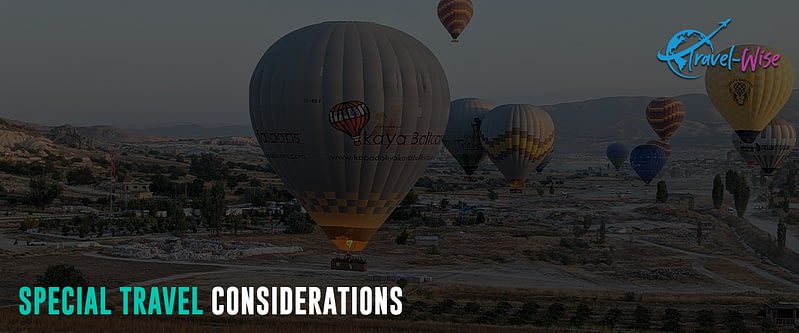 Covid-19 Policy
As of June 1, 2022, Turkey does not require Covid-19 vaccination certificates and RT-PCR or antigen test results for arriving passengers. Instead, visitors only need to complete the Form for Entry to Turkey within 72 hours before travel. This measure provides reliable information about the COVID-19 pandemic and protects your health and your loved ones during your stay. It is also necessary to wear face masks in indoor settings, especially inside health facilities.
The above Covid-19 policies may vary over time and put additional considerations in place. Thus, we highly recommend checking the status on the Ministry of Health's official web page before your trip.
Visa Information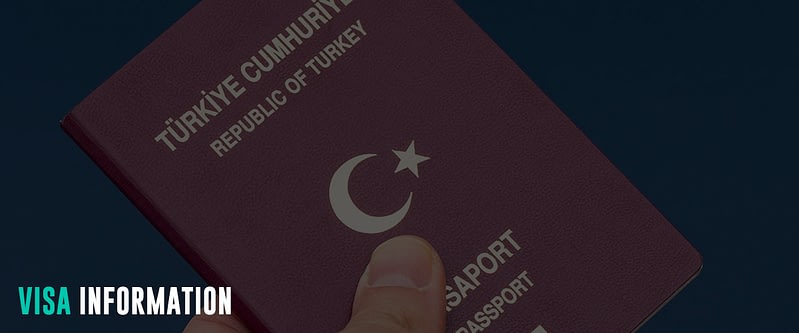 Not all countries have the privilege of visiting Turkey visa-free. Check here whether you need a visa or not.
Find out here if you are eligible to apply for an e-Visa. Furthermore, you can also apply for your Turkish e-Visa in 3-easy steps: online application, make payment, and download.
Those countries that are neither visa-free nor eligible for an e-Visa can visit Turkey with a sticker visa. Travelers from these countries should contact the nearest Turkish embassy or consulate to make an appointment and apply for their corresponding visa.
Popular Attractions
Turkey has a stunning location that surrounds Asia and Europe. It offers a conventional and modern vibe that captures a traveler's heart. Its colorful community, famous cuisine, and not to forget the mixture of cultures win the hearts of millions of visitors coming every year. Be sure to plan your travel to Turkey with enough time to hit all these highlights!
Istanbul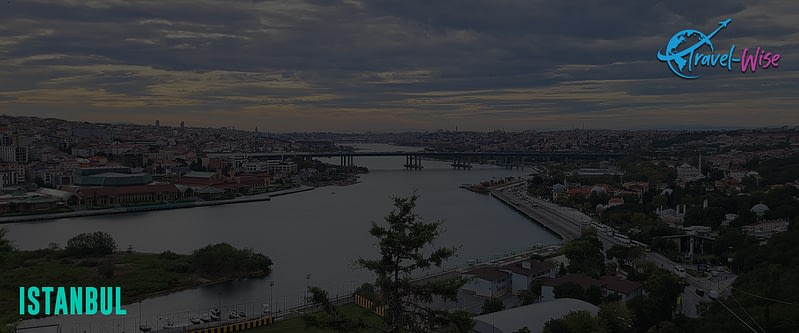 Istanbul, one of the busiest airports in the world, is the main entry point for tourists in Turkey. This city is full of charm, where the past goes hand in hand with the present. The top three sites are the Hagia Sophia, a 19th-century architectural wonder. The interior, which has housed a mosque, a church, and even a museum, will astound every tourist. Topkapi Palace, also known as the Topkapi Saray, is another must-see in Istanbul. Top features include a beautiful collection of Islamic art, plush gardens, and stunningly adorned chambers with exquisite hand-painted tilework. Finally, the Blue Mosque is a 17th-century structure with six minarets. It is another example of superb Muslim architecture and a must-see when you arrive in the city.
Cappadocia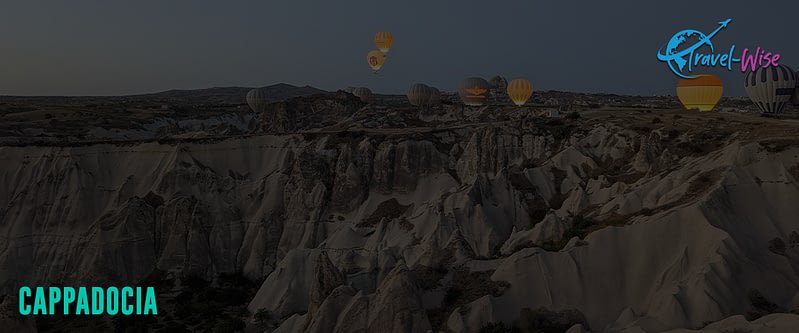 Cappadocia is a constant when discussing the top tourist destinations in the country. The city has a distinctive scenery created over time by winds and volcanoes. However, what makes the town popular is the hot air balloon flights, be it at dawn or dusk. It is fantastic to see the enormous fire-driven balloons flying over the valleys.
A must-see is the hamlet of Göreme. It is a UNESCO World Heritage Site and is home to several mystical rock-cut churches, called fairy chimneys, with artwork illustrating the significance of Byzantine theological principles along the interior walls. Also, many tourists enjoy tours of the underground bunkers of Kaymakl and Derinkuyu and admire the magnificent cathedrals at Avusin.
Fairy chimneys result from volcanic eruptions and human civilizations that shaped the landscape over millions of years.
Pamukkale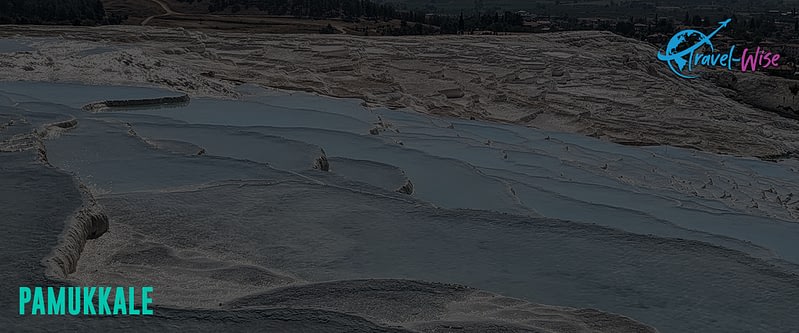 One of Turkey's most famous natural wonders is Pamukkale's pure white travertine terraces, which means "cotton castle" in Turkish. It cascades down the slope like a snowfield amid the green landscape.
Another highlight of the city is the vast and rambling ruins of Greco-Roman Hierapolis, with much of its original structure preserved. It was built on top of the travertine formation. Also, it has remnants of what used to be the ancient city's agora, gymnasium, necropolis, and grand gates. Hierapolis became a UNESCO World Heritage Site in 1988.
Cleopatra's Antique Pool, also known as Pamukkale Ancient Pool, is between the museums and the Temple of Apollo. It is a hot spring, where the water stays at 36 degrees Celsius all year round. Thermal waters are famous for their soothing effect properties. But what's unique about the pool are the marble columns, plinths, and capitals scattered at the bottom. These date back to the 2nd century B.C. and are remnants from the nearby Temple of Apollo. So isn't it a fantastic place to swim, with actual Roman column ruins dating back from the time before Christ?
Antalya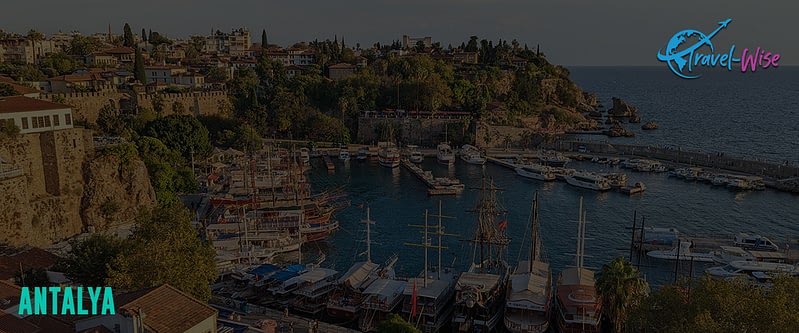 Antalya is one of Turkey's top vacation spots and the fifth-largest city. It has some of Europe's finest beaches, including Konyaalti Beach. The Antalya Museum is one of the best in the world, with a beautiful range of ancient Greek and Roman marble sculptures, making it an excellent base for exploring the area. Aspendos is the historical enthusiast's paradise in Antalya. It contains a magnificent Roman theater that can accommodate more than 10,000 people and is one of the best-surviving theaters from that period.
Bodrum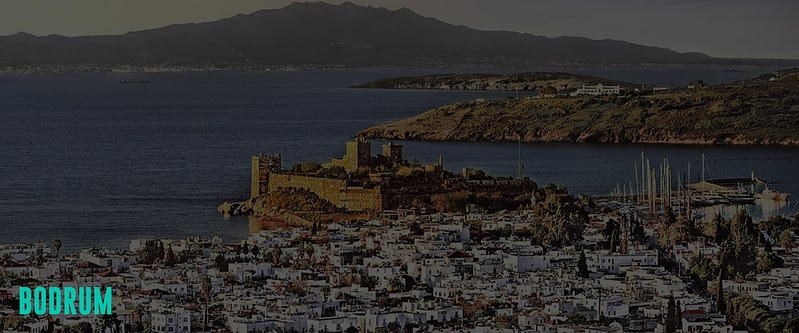 Bodrum, known for its warm shores, is the ideal place for beach bum vacationers. The city features twin bays with views of the Bodrum Castle, also known as the Castle of St. Peter, built in the 15th century. This castle was built partly with stones from the Mausoleum at Halicarnassus, one of the Seven Wonders of the Ancient World, completed in the 4th century B.C. The castle houses the Bodrum Museum of Underwater Archaeology, which exhibits mostly underwater artifacts, including shipwrecks.
Ephesus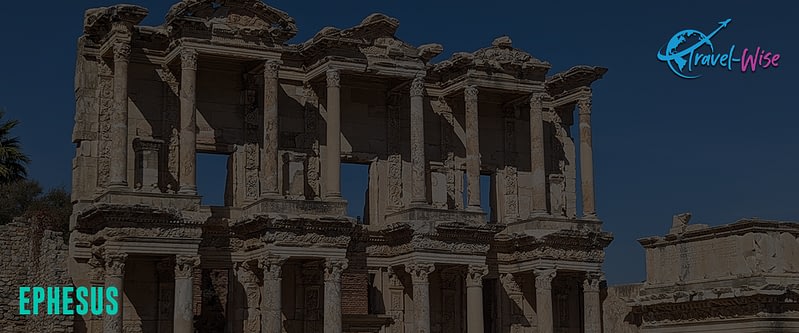 The mighty ruin of Ephesus is a city of colossal monuments and marble-columned roads. Having one of the most complete, still-standing, famed cities of antiquity in the Mediterranean region, this is the place to experience what life must have been like during the golden age of the Roman Empire. In particular, the Library of Celsus, the complex of frescoed terraced houses, and the Great Theater all point to the wealth and importance of Ephesus during the Roman period dating back to the 10th century BCE.
Koprulu Canyon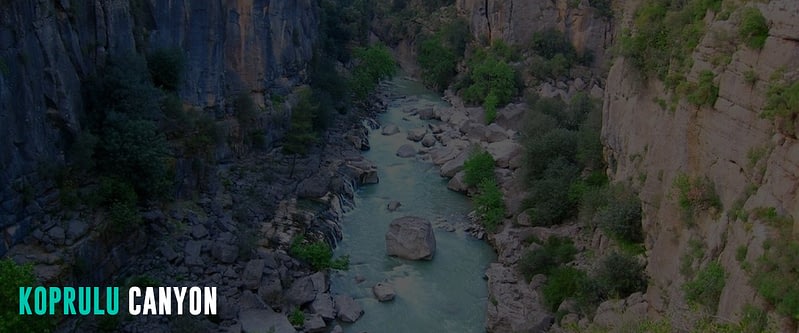 Koprulu Canyon National Park is one of the most significant sites to visit in Turkey. It is known for its various water sports activities that tourists may participate in. The hiking paths with unusual vistas and abundant breathtaking Mediterranean picturesque splendor are unmatched. It has a gorgeous valley ideal for exploration like snorkeling, zip line, camping, rafting, trekking, or simply soaking in the natural splendor. It is located high in the mountains, 96 km from Antalya.
Mount Nemrut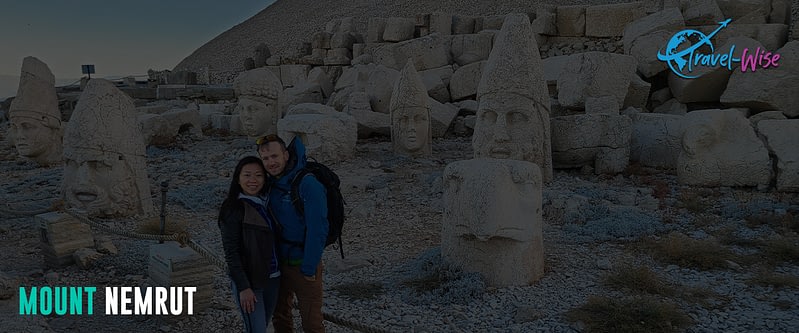 Mount Nemrut is a UNESCO World Heritage Site in southeast Turkey, where you can find one of the most remarkable monuments of the ancient world. On top of a 2,134-meter-high mountain is a tumulus surrounded by colossal statues of gods and kings from the Commagene Kingdom, which ruled this area in the first century BC. The statues are mostly headless due to earthquakes and vandalism but still have an imposing presence. You can hike up to the summit and admire the sunrise or sunset over the statues and the surrounding landscape.
Eight fun facts about turkey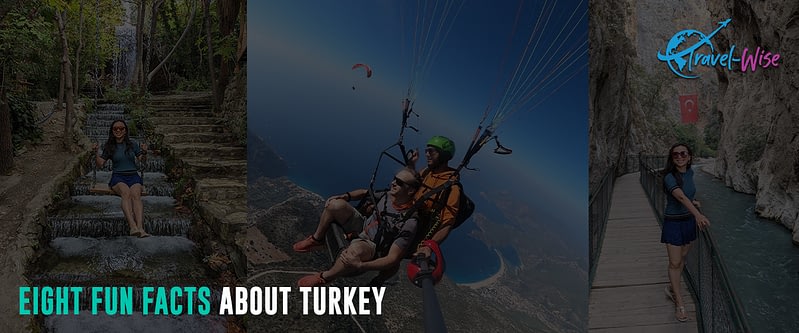 There is no doubt that Turkey is a fascinating country, owing to its rich history, culture, and geography. Here are some fun facts:
Turkey is the only country in the world that spans two continents
Europe and Asia. About 97% of its territory is in Asia, while the remaining 3% is in Europe. Istanbul is divided by the Bosphorus Strait, which connects the Black Sea and the Sea of Marmara and separates the two continents.
Turkey is home to two of the Seven Wonders of the Ancient World
The Temple of Artemis and the Mausoleum of Halicarnassus. The Temple of Artemis was a huge marble temple dedicated to the goddess of hunting and nature, located in Ephesus. It was destroyed by a fire in 356 BC, allegedly set by a man named Herostratus, who wanted to become famous. The Mausoleum of Halicarnassus was a monumental tomb built for King Mausolus of Caria, who died in 353 BC. It was adorned with sculptures and reliefs and stood for over 1,600 years until earthquakes damaged it.
Turkey introduced tulips to the world
Although tulips are often associated with the Netherlands, they were originally cultivated in Turkey during the Ottoman Empire. The word "tulip" comes from the Turkish word "tülbent," meaning "turban," because of the shape of the flower. Tulips were highly prized and became a symbol of wealth and power. In the 17th century, some tulip bulbs were worth more than gold in Europe, causing a phenomenon known as "tulip mania."
Turkey has one of the world's oldest and largest covered markets
The Grand Bazaar in Istanbul. The Grand Bazaar dates back to the 15th century and covers an area of 61 streets and over 4,000 shops. It attracts between 250,000 and 400,000 visitors daily, making it one of the most visited tourist attractions in the world. You can find anything from carpets, jewelry, spices, antiques, leather goods, and souvenirs in the Grand Bazaar.
Turkey has a dessert made from chicken
Tavuk göğsü means "chicken breast" in Turkish, and it is a traditional pudding made from boiled chicken, milk, sugar, rice flour, and cinnamon. The chicken is shredded into very fine strands and mixed with the other ingredients until it becomes smooth and creamy. It is served cold and sprinkled with powdered sugar or pistachios.
Turkey has an annual camel wrestling festival
Selçuk Efes Camel Wrestling Festival. The festival dates back over 2,000 years ago when Turkic people brought camels to Anatolia. The camels are specially bred and trained for wrestling and wear colorful decorations and bells. The wrestling matches occur between two male camels provoked by a female camel in heat. The winner is the one who makes the other camel retreat or falls.
Turkey has one of the most diverse wildlife in Europe
Over 80,000 species of animals live in Turkey. Some rare and endangered species in Turkey are the Anatolian leopard, the Mediterranean monk seal, the brown bear, the striped hyena, and the loggerhead turtle. Turkey also has over 10,000 species of plants, many of which are endemic to the country.
Turkey has one of the oldest underground railways in the world
Tünel is a funicular railway that connects Beyoğlu and Karaköy districts in Istanbul. It was opened in 1875 and became the second underground railway in the world after the London Underground. It is also one of the oldest surviving rail lines in continental Europe. Tünel covers a distance of 573 meters and takes only 90 seconds to travel between its two stations.
Primary Spoken Language(s)
Turkish is the official language spoken by 85.54% of the population and is considered the first language. The Kurmanji dialect of Kurdish as their mother tongue, consisting of 11.97% of the people, follows. The remaining 2.39% of the population speaks Arabic; Zaza is the mother tongue, and few other languages.
Safety Concerns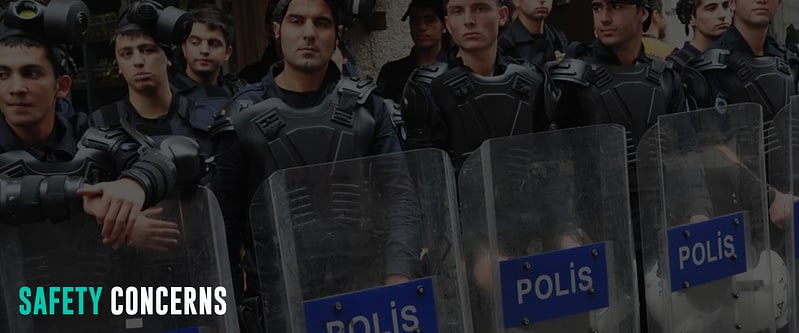 Turkey is a safe tourist destination as a whole. It ranked sixth as the most visited country in the world last 2019, with 51.2 million arrivals. Istanbul is the most visited city in Turkey and ranks tenth as the most visited city in the world, with over 13 million annual visitors as of 2018. Antalya is Turkey's second most visited city, with over 9 million tourists in 2021, despite the surge of the Covid-19 virus.
The biggest threats to tourists are scams and pickpocketing, a common crime around tourist sites. So keep your valuables, and be mindful of your surroundings to avoid these incidents.
Safety is one of our top considerations when traveling to a strange nation, and we always recommend checking out your own country's advisory. You may also consider U.S. Travel Advisory to Turkey before planning and finalizing your trip.
Budget Considerations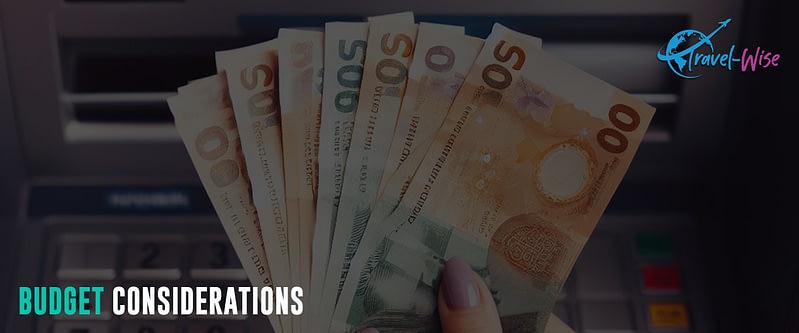 Traveling in Turkey is inexpensive. Budget accommodations and hostels are scattered around, even in smaller cities and towns. A good-location hostel's average private room price is $25 per night, but check the reviews before getting one. Generally, foods are cheap; one can have three good meals a day for $10 or even lower. Also, the allocation for public transportation will be $5. Considering the figures, backpackers can explore Turkey with an average daily budget of $40 per day and around $560 for a two-week stay, excluding airfare.
If you stay in a hotel, rates start at $50 per night, depending on the location. Occasional dining in a nice restaurant will need you to allocate a budget of $15 a day and around $30 for your transportation, entrances to attractions, and other activities. Thus, the average traveler spends $100 daily and $1400 for a two-week holiday.
Travel expenditures can be unlimited. However, you may spend less today if you explore and do free activities and spend more the following days when availing of paid tours and excursions.
Another budget consideration when traveling is the season of your trip. Like all other countries, you'll find it cheapest to fly to Turkey outside the high season, from May to September. In Turkey, May and September are the shoulder season, with October to March being the low season where you'll find the lowest prices. If you can travel in the shoulder season, then consider it. Not only will the weather be perfect, but prices will be lower, lesser crowds and accommodation will be emptier.
Customs And Import Restrictions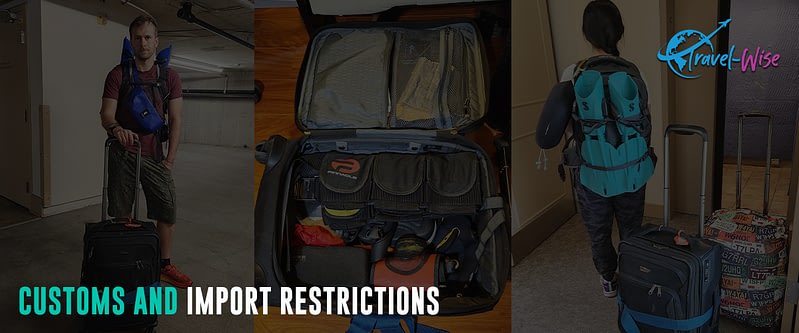 Importing drones into Turkey is not possible in most cases. Drones must be registered, which is only possible for individuals with a Turkish ID card. An exception is possible for drones lighter than 500 grams but they must follow strict flying rules. Authorities will confiscate your drone if you fly it in a restricted area or above 120 meters. Check out the complete guidelines and registration on unmanned aircraft systems (UAS) through the Directorate General of Civil Aviation web page.
In Turkey, no restriction on foreign and Turkish currency can be brought into the country. However, you cannot export more than 5,000 US dollars or the equivalent in Turkish or foreign currencies when leaving the country. Amounts exceeding this must be declared.
Consider checking out the arriving passengers' Customs guide to Turkey for a smooth trip.
Climate Considerations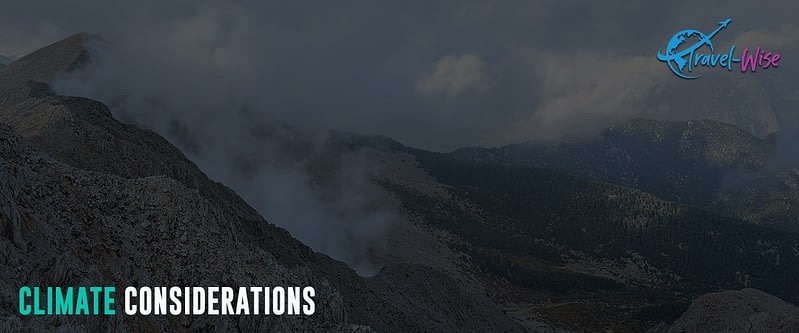 The northern part of Turkey is located in the temperate climatic zone, while the southern part is subtropical. A beach holiday can be enjoyed in the warmer season with water temperatures up to 25 degrees. Southeast Anatolia is the warmest and rainiest part of the country, while the coldest is the Black Sea Region. The best time for traveling is from June to September due to the warmer temperatures. Less attractive are the cold months from November to March.
Further consideration may depend on your travel persona. Let's say you are a culturalist. If so, you might enjoy the spring (April-May) or autumn (September-October) seasons when the weather is mild and pleasant and the crowds are smaller. Explore the historical sites of Turkey, such as Ephesus, Troy, and Hagia Sophia, and learn about their stories and secrets. During these months, flights and hotels are also cheaper.
You might prefer the summer (June-August) season if you enjoy the sun, the sea, and festivals. When the weather is hot and sunny, the beaches are inviting. You can relax on the beautiful shores of the Mediterranean and Aegean seas, enjoy lively nightlife, and join fun events like the Istanbul Jazz Festival and the International Bodrum Ballet Festival.
You can enjoy an adventure in Turkey during the winter months (November-March) when the weather is cold and snowy. Snow covers some amazing places, such as the fairy chimneys of Cappadocia or Mount Nemrut's colossal statues so that you can have a peaceful and quiet time.
Primary Transportation Options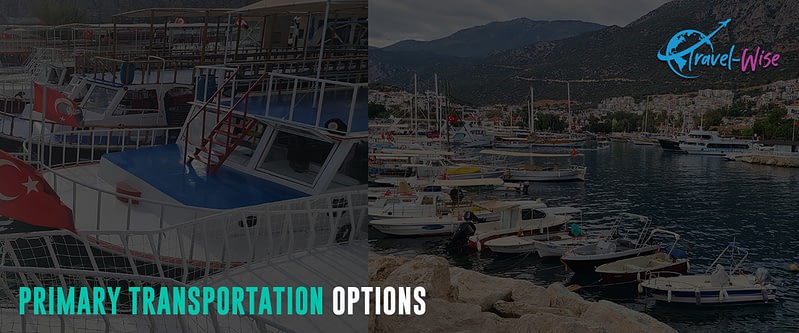 The public transport system for travel in Turkey is very convenient, efficient, and reasonably priced. Therefore, getting around is easy as the country offers various transportation options. It includes planes, buses, trains, minibusses (dolmus or minibus), and subways (in major cities).
The intercity private bus network is the backbone of the country's transport system. They have modern buses with Wi-Fi onboard and comfortable reclining seats for a long journey. Some prominent bus companies offer airline-quality service, with online ticket reservation and sales systems. Fares are still very reasonable, especially on routes with stiff competition. Most towns have a bus station linked to the city center by free shuttle bus. Thus, this can be the best option for tourists to explore every attraction on your list! Lastly, Lastly, some apps can help you get around Turkey. Consider having one before your trip!
Start Trip Planning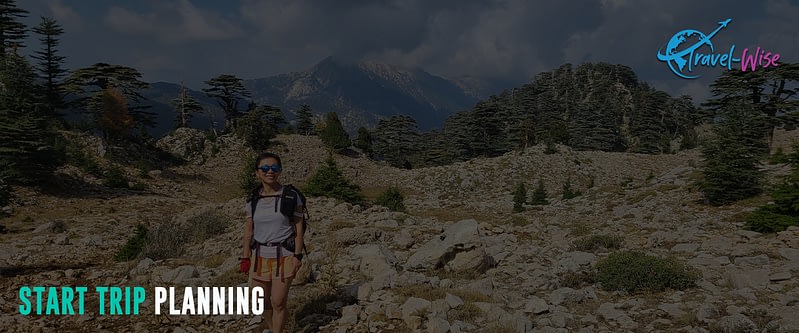 Travel-Wise is made from the ground up to help people travel more, break down the is the coldest barriers that make it tough to get going, and start your journey as painlessly as possible. Bookmark our other Country Guides to help kick-start your research for future travels. We also offer templated itineraries from our staff and community that help serve as a building block for your trip plans. Alternatively, we also utilize AI to offer a way to generate itinerary ideas. This saves much time just getting you up and running with a template. From there, you can use the trip planner to create your customized itinerary, invite friends and family for collaboration, find others from Travel-Wise to join the trip, book and track important information, journal, and share your experiences at the end or along the way!